Scientists in China have bred healthy mice from same-sex parents for the first time.
Researchers achieved the feat by altering stem cells from a female mouse and injecting them into the eggs of another female.
They also bred "somewhat unhealthy" offspring from two male mice, but the pups died shortly after birth.
The breakthrough marks the first time researchers have been able to overcome the barriers that prevent same-sex mammals from producing healthy babies.
Mice have reportedly been born from same-sex parents before but they had serious abnormalities.
The process used at the Chinese Academy of Sciences involved "substantial genetic modification" meaning it is "unlikely to be useful in humans for now".
The mice born from two mothers have now grown into adults and have had healthy offspring of their own via normal intercourse with a male.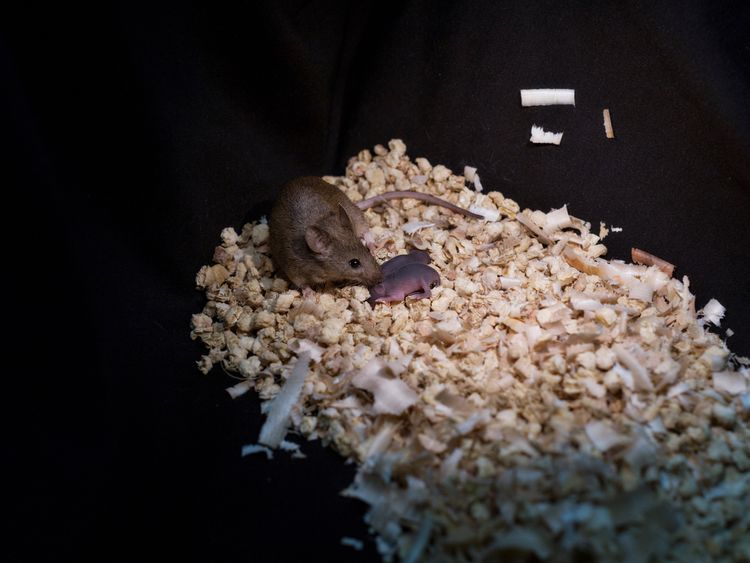 Dr Tim Hore, senior anatomy lecturer at the University of Otago in New Zealand, said: "The researchers in this paper used genetic modification to alter the genes which are expressed in a parent-specific manner in mammals.
"In doing so they were able to artificially overcome some of the usual incompatibility between parents of the same sex, meaning they were able to create relatively healthy offspring with two mothers, and somewhat unhealthy offspring from two fathers that died shortly after birth."
Scientists have been trying to work out what it makes it so challenging for mammals of the same sex to reproduce.
Animals such as sharks, chickens and Komodo dragons can have children without a genetic contribution from a male.
The researchers in China have noted that there are still obstacles in achieving their feat with other mammals.
Dr Hore said: "The work does fall short of creating mammalian offspring from the same sex in the absence of substantial genetic modification, meaning it is unlikely to be useful in humans for now."
He added: "In order for same-sex (human) parents to both have genetic contributions to their children in an assisted reproduction setting, it is likely another technological leap will be required.
"One possible approach is using 'epigenetic-editing' on haploid stem cells, essentially reprogramming the DNA of one parent so it looks like that of the opposite sex without altering any genetic sequence."
HQ Trivia co-founder Colin Kroll, 35, found dead in his New York home
Colin Kroll, the co-founder of the HQ Trivia app and Vine, has been found dead in his New York apartment.
Mr Kroll, 35, was discovered by police who were called to his lower Manhattan home by the tech entrepreneur's girlfriend soon after midnight on Sunday.
She had been unable to raise him on the phone and asked officers to carry out a welfare check.
When police arrived at his apartment on Spring Street near the Soho district, they found him unconscious and unresponsive on his bed.
Celebrity website TMZ said there was "drug paraphernalia nearby", and that he had died of an apparent overdose.
He was pronounced dead at the scene, with the cause of death to be determined by a medical examiner.
Mr Kroll was the chief executive of the real-time trivia game app, which live-streams short trivia shows to users and became popular after its release in 2017.
It reached the top of Apple's free game app chart in the first couple months of 2018 but has since fallen out of the top 100 free games list on the iTunes app store.
In 2012, Mr Kroll was part of the team that invented short-form video platform Vine, and followed the company when it was bought by Twitter.
He was sacked by Twitter and in 2017, he and business partner Rus Yusupov formed Intermedia Labs, the company behind HQ Trivia.
So sad to hear about the passing of my friend and co-founder Colin Kroll. My thoughts & prayers go out to his loved ones. I will forever remember him for his kind soul and big heart. He made the world and internet a better place. Rest in peace, brother.

— Rus (@rus) December 16, 2018
Mr Yusupov tweeted his sadness, saying his "brother" had a "kind soul and big heart… made the world and internet a better place."
We learned today of the passing of our friend and founder, Colin Kroll, and it's with deep sadness that we say goodbye. Our thoughts go out to his family, friends and loved ones during this incredibly difficult time.

— HQ Trivia (@hqtrivia) December 16, 2018
HQ Trivia's Twitter account also shared a message of condolence, describing its "deep sadness".
Intermedia Labs is reportedly in turmoil as it has struggled to find a new audience and in October launched a new game, HQ Words.
Russia using 'hardcore propaganda' against UK, warns top diplomat
Latvia has raised concerns with Britain over what one diplomat described as "hardcore propaganda" against the UK and its allies aired by two Russian-language television channels that are registered in London.
A letter seen by Sky News from the Latvian foreign ministry to Sir Alan Duncan, a foreign office minister, alleges "malicious" reporting by NTV Mir and Ren TV – which broadcast into the Baltic states – in their coverage of the Salisbury nerve agent attack.
Ofcom, the broadcasting regulator, is investigating NTV Mir Baltic over two news programmes that aired a month after the attempted assassination of former Russian spy Sergei Skripal and his daughter last March.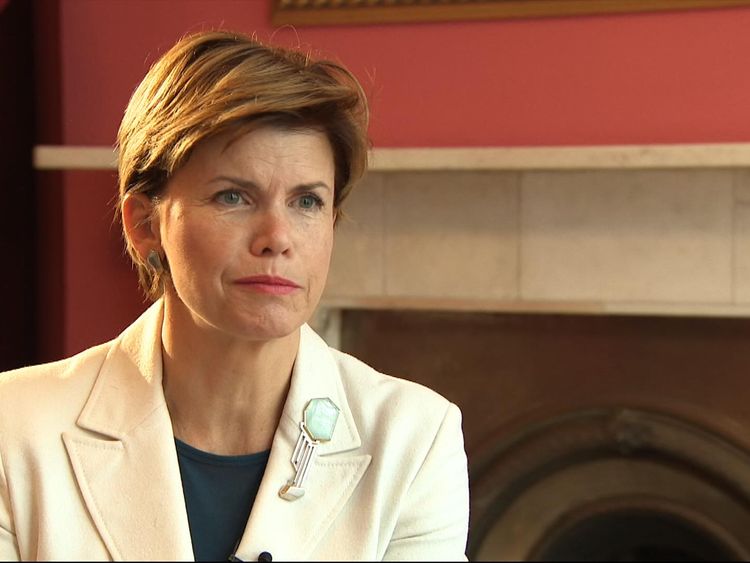 It is understood that the Latvian side had expected the probe to have been concluded by the end of October, but Ofcom has yet to publish its findings.
Baiba Braze, the Latvian ambassador to the UK, said what she regards as disinformation put out by the channels makes the Kremlin-funded broadcaster RT look mild.
"For us Russia Today seems just like little flowers. It is not so bad," she said in an interview, using RT's former name.
"These TV channels, these Russian language TV channels that are broadcast into our country they are really hard-core propaganda. It is not the soft western type of Russia Today. That is why Britain should care."
NTV Mir and Ren TV are able to transmit programmes from Russia within the European Union thanks to Ofcom licences held by Baltic Media Alliance Ltd, a company registered to an address in central London.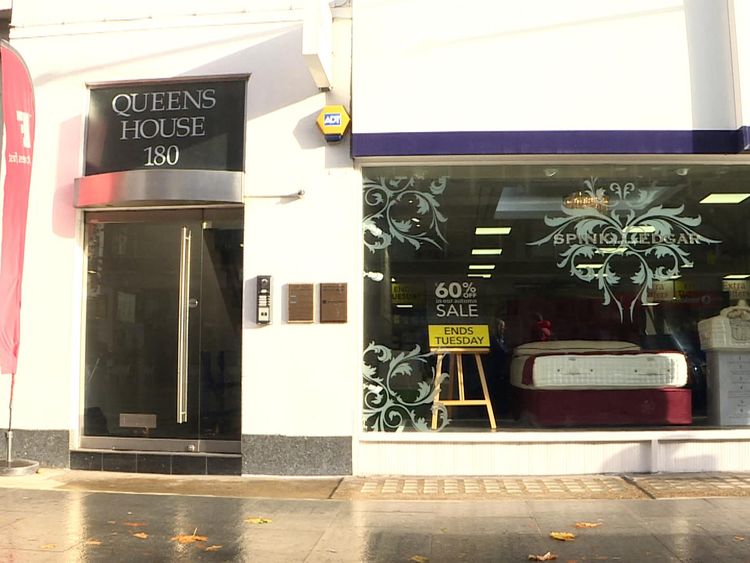 Margus Merima, chief executive officer of Baltic Media Alliance Ltd, rejected the ambassador's allegations.
He said the company is a commercial entity with no ties to the Russian state and the main focus of the two TV channels is entertainment and culture.
"We respectfully disagree with Ms Braze," Mr Merima said in an emailed response to questions.
"Although we are pleased Ms Braze is our loyal viewer it is not our aim to please Ms Braze or anyone else in [the] Latvian establishment. Freedom of speech includes right to different opinions, not only those of Ms Braze."
The letter sent to Sir Duncan, dated 21 May, from Zanda Kalnina-Lukasevica, parliamentary secretary at Latvia's ministry of foreign affairs, included a list of examples of Russian television programmes that contain alleged Russian disinformation.
On the list was a show from the Russian broadcaster NTV, which appeared to dismiss British claims that Russia was behind the Salisbury poisoning. It was also aired on NTV Mir Baltic in Latvia, according to Latvian sources.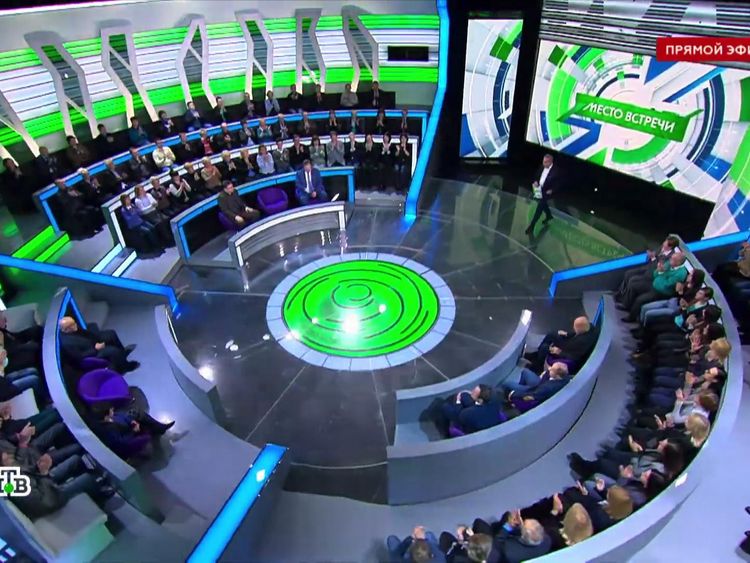 The letter was written to raise concerns about the channels ahead of Latvia's general election in October.
Separately, the East StratCom Task Force, a European Union unit that exposes anti-Western disinformation in the media, has flagged up content by NTV including a piece from September alleging Russia-phobia and the presence of Nazis in the Baltic states. Russians were urged to stop visiting a seaside resort called Palanga in Lithuania and another seaside resort in Latvia.
NTV Mir Baltic has fallen foul of Ofcom's rules on due accuracy and due impartiality in the past. It was found in breach for a November 2016 news item about parades in Latvia to commemorate a 1919 victory by Latvian freedom fighters over Russian and German forces.
Ms Braze said the regulator was more aware about the dangers posed to Western democracies by Russian disinformation – designed to exploit divisions in a country as part of an unconventional form of warfare – and is improving its ability to respond.
But the ambassador said she feels more could be done.
"We bear the consequences which is not really a fair proportion or situation, is it?" she said, explaining that Latvia's broadcasting regulator has no power over channels licensed outside the country even if their content can be viewed inside.
She also said this left a weak spot in the UK's response to Russian hostility.
For example, efforts to expose subversive attacks by the GRU, the Russian military intelligence agency accused of carrying out the Salisbury poisoning, could be undermined by pro-Kremlin broadcasters rubbishing the UK government's actions.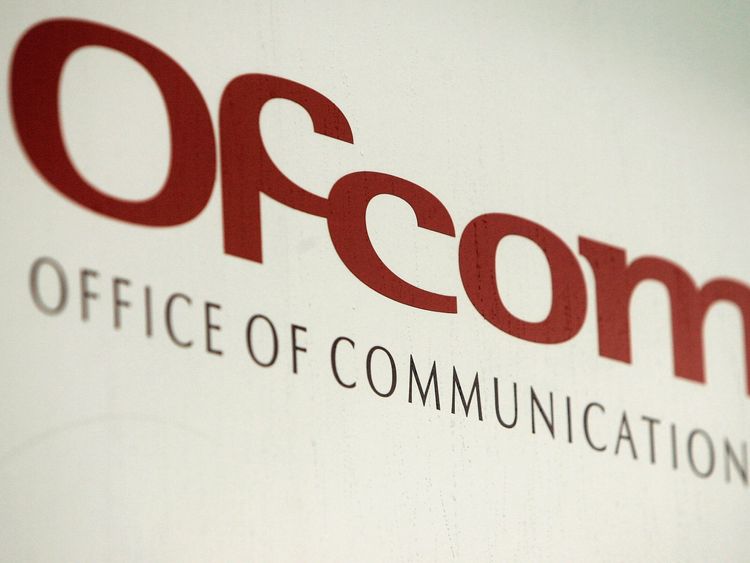 Ms Braze said she would like Ofcom investigations to be completed faster and for there to be greater penalties for broadcasters found in breach.
She also suggested the regulator adopts a more pro-active approach, by monitoring the Russian language content of the stations it licences as well as responding to complaints.
An Ofcom source said the regulator does launch investigations based on its own concerns.
The source also defended the length of time it was taking to investigate the NTV Mir Baltic broadcasts on Salisbury because of the complexity of the cases and the need for fairness.
A spokesman for Ofcom said: "We work closely with authorities in Latvia, and other EU countries, to share information on content that may raise concerns.
"We recently held a constructive meeting with the Latvian Ambassador, and we are aware of her concerns about NTV Mir and REN TV.
"All Ofcom licensed channels must comply with our broadcasting rules, which include strict requirements around due accuracy and due impartiality. If a broadcaster breaks our rules, we take robust action."
Anti-migration protest turns violent in Brussels
Police have fired tear gas and water cannons at anti-migration protests at the European Commission in Brussels.
Flemish nationalists were prominent among the thousands of people who marched in the European capital, in protest at a UN migration pact that was signed earlier this month.
They were met with tear gas and water cannons, as riot police closed off wide streets in the city centre and confronted some protesters who had broken off from initial gathering.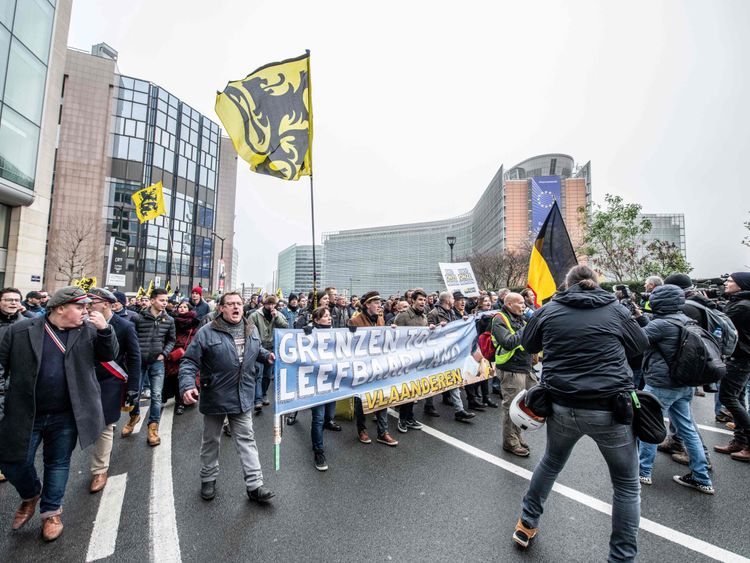 Demonstrators object to the UN compact on migration, a non-binding agreement among the majority of member states to cooperate in ensuring safe and orderly migration and upholding the rights of migrants around the world.
The compact, which was signed in Marrakesh last week, has been criticised by conservative and far-right voices who say it threatens national sovereignty.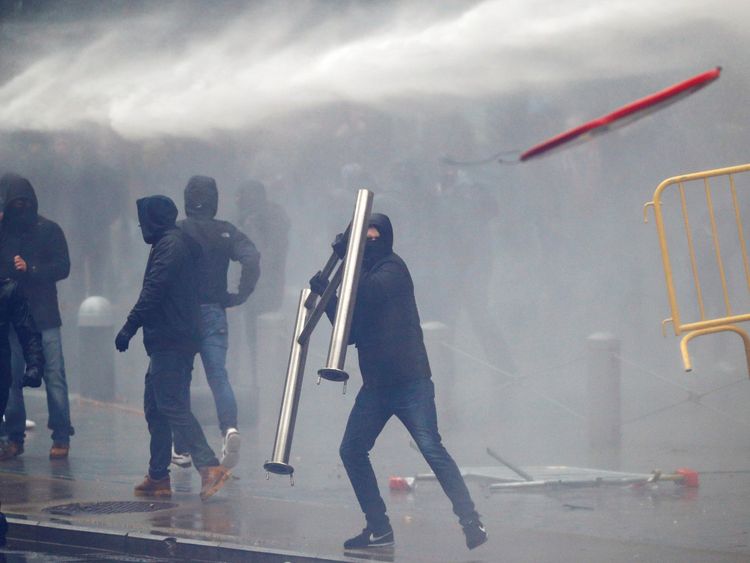 In Belgium, Prime Minister Charles Michel was left leading a minority government after the Flemish nationalist party N-VA quit in protest at the signing of the deal.
Flags of a another Flemish group, Vlaams Belang, were on show at Sunday's march, where protesters called for Mr Michel to resign and accused politicians of ignoring the "will of the people".
Police, who later said protesters became violent when they were asked to disperse, were filmed hitting people with batons.