Mini-Me star Verne Troyer died of 'suicide by alcohol intoxication', coroner says
Mini-Me actor Verne Troyer died of suicide by alcohol intoxication, a coroner in Los Angeles has said.
The 49-year-old had a potentially fatal level of alcohol in his system and was saying repeatedly that he wanted to die when he was admitted to a Los Angeles hospital on 3 April.
Troyer, who was born with a form of dwarfism that stopped him growing past 2ft 8ins, died at the hospital on 21 April of multiple organ failure.
The coroner's report said: "Based on the history and circumstances as currently known, the manner of death is suicide."
Troyer weighed just 3.9st (55lbs) and arrived at the hospital with a blood-alcohol level above 300mg/ml – enough to be fatal for some adults.
He managed to call an ambulance to his home and said repeatedly during the emergency call that he wanted to die.
When Troyer arrived in hospital, he continued to say that he wanted to die, the coroner's report said.
The actor's representatives said at the time of his death that he had struggled with depression and thoughts of suicide and was admitted to a hospital in a similar condition the year before.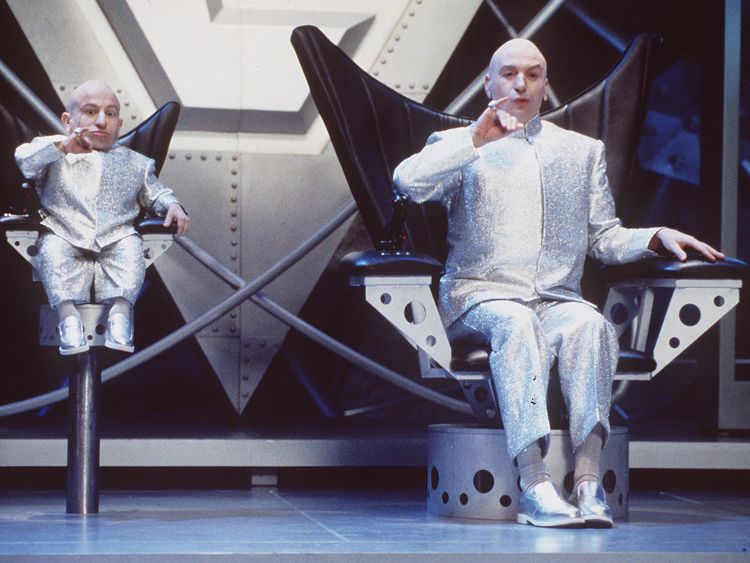 Troyer shot to fame playing Mini-Me in the 1999 film Austin Powers: The Spy Who Shagged Me and its 2002 sequel Austin Powers In Goldmember.
The actor also starred as banker-goblin Griphook in Harry Potter And The Philosopher's Stone.
He appeared in dozens of TV shows, videos and other films in a career spanning more than 20 years, including Celebrity Big Brother in the UK in 2009.
After being in hospital last year and completing a stint in rehab, he spoke of his battle with alcohol and said: "As you know, I've battled alcohol addiction in the past and while it's not always been an easy fight, I'm willing to continue my fight day by day."
:: Anyone feeling emotionally distressed or suicidal can call Samaritans for help on 116 123 or email jo@samaritans.org in the UK. In the US, call the Samaritans branch in your area or 1 (800) 273-TALK.
Journalist's killing was 'tragic incident'

The US has described the killing of journalist Jamal Khashoggi as a "tragic incident".
Mr Khashoggi went missing on 2 October during a visit to the consulate to get marriage papers and, after weeks of pressure, Saudi Arabia has admitted he died after a fight between him and others at the consulate.
Eighteen people have been arrested and countries such as Turkey have accused Saudi Arabia of a state-sponsored killing.
But the US stopped short of such strong language, with White House press secretary Sarah Sanders saying Mr Khashoggi's death was a "tragic incident".
She said: "The United States acknowledges the announcement from the Kingdom of Saudi Arabia that its investigation into the fate of Jamal Khashoggi is progressing and that it has taken action against the suspects it has identified thus far.
"We will continue to closely follow the international investigations into this tragic incident and advocate for justice that is timely, transparent, and in accordance with all due process.
"We are saddened to hear confirmation of Mr Khashoggi's death, and we offer our deepest condolences to his family, fiancée, and friends."
More follows…
Journalist Khashoggi killed at consulate

Saudi Arabia has confirmed Jamal Khashoggi was killed inside the consulate in Istanbul after a fight broke out.
According to the Saudi public prosecutor, the fight broke out between Mr Khashoggi and people who met him in the consulate, leading to his death.
Eighteen Saudis have been arrested so far in connection with the journalist's death, state television added.
In other developments, one of Saudi Arabia's top intelligence officials, Ahmed El Asiri, has been sacked, as has royal court adviser Saud Al-Qahtani.
The Saudi rulers were expected to say that General Asiri received orders from Prince Mohammed to capture Mr Khashoggi for an interrogation in Saudi Arabia, but either misunderstood or overstepped and took the dissident's life, according to two of the people familiar with Saudi plans who were quoted in the New York Times.
Mr Khashoggi went missing on 2 October, during a visit to the consulate to get marriage papers.
His disappearance brought intense pressure on Saudi Arabia to explain what had happened and concerns grew after Turkish authorities said he had been killed in a premeditated murder.
An official, speaking to Reuters news agency, said at the time: "We believe that the murder was premeditated and the body was subsequently moved out of the consulate."
A senior police source told online news website Middle East Eye the journalist had been "brutally murdered, killed and cut into pieces".
"Everything was videotaped to prove the mission had been accomplished and the tape was taken out of the country," they said.
US president Donald Trump was criticised for not being tough enough on Saudi Arabia, saying only that consequences would "have to be very severe" if Saudi rulers were found to have killed him.
Also, a number of countries, including the UK, pulled out of a major investment summit in Riyadh next week in protest.
Sky News special correspondent Alex Crawford said from Istanbul that confirmation of Khashoggi's death was "not too much of a surprise from our sources in Turkey".
"I think the Saudi just thought there was nowhere else to go – they had to admit it.
"Now they've been backed into a corner where they've had to admit something very badly went wrong."
Mr Khashoggi fled Saudi Arabia for Washington in September 2017, months after Prince Mohammed was appointed heir to the throne.
He had been criticised by Saudi authorities for being too progressive and he had described Prince Mohammed as a "brash and abrasive young innovator" – and even said he is "acting like Putin".
More follows…
PhD student held in Dubai on spying charge 'suffering significant health issues'
A British student accused of spying in the United Arab Emirates is said to be suffering from "significant health issues" after being in solitary confinement for five months.
Matthew Hedges says he flew to the UAE on 5 May to interview sources for research about the country's security strategy and foreign policy.
The 31-year-old Durham University PhD student was detained at Dubai Airport and his family say he has been in solitary confinement ever since.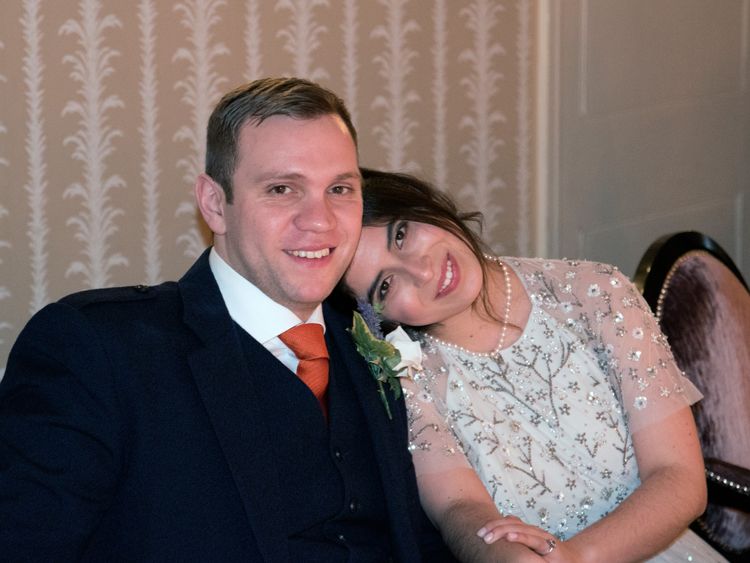 Durham and Exeter universities have now issued a joint statement saying they are "deeply concerned" about Mr Hedges's welfare.
"Matt is suffering from significant health issues after more than five months in detention," they said.
"His welfare and right to a fair trial are now the overriding concerns of both Durham and Exeter universities."
The universities called on UAE and UK authorities to "treat Matt with proper fairness and to make every effort to return Matt to his wife, Daniela, and his family and friends".
They said they assured the court of Mr Hedges's status as a PhD student "in good standing".
"Matt's thesis is nearing completion and was carried out in full accordance with Durham University's research and ethics procedures," the statement continued.
"His academic colleagues speak highly of his work, noting both his diligence and level of scholarship, as well as his undoubted passion and care for the Arab Gulf and its people."
Prime Minister Theresa May has called Mr Hedges a "man of integrity and principle" and told MPs his case has been raised with officials "at the highest levels" in the UAE.
The academic started his PhD at Durham in 2013 after completing a masters degree in Middle East studies at Exeter.