Mini-Me actor Verne Troyer died of suicide by alcohol intoxication, a coroner in Los Angeles has said.
The 49-year-old had a potentially fatal level of alcohol in his system and was saying repeatedly that he wanted to die when he was admitted to a Los Angeles hospital on 3 April.
Troyer, who was born with a form of dwarfism that stopped him growing past 2ft 8ins, died at the hospital on 21 April of multiple organ failure.
The coroner's report said: "Based on the history and circumstances as currently known, the manner of death is suicide."
Troyer weighed just 3.9st (55lbs) and arrived at the hospital with a blood-alcohol level above 300mg/ml – enough to be fatal for some adults.
He managed to call an ambulance to his home and said repeatedly during the emergency call that he wanted to die.
When Troyer arrived in hospital, he continued to say that he wanted to die, the coroner's report said.
The actor's representatives said at the time of his death that he had struggled with depression and thoughts of suicide and was admitted to a hospital in a similar condition the year before.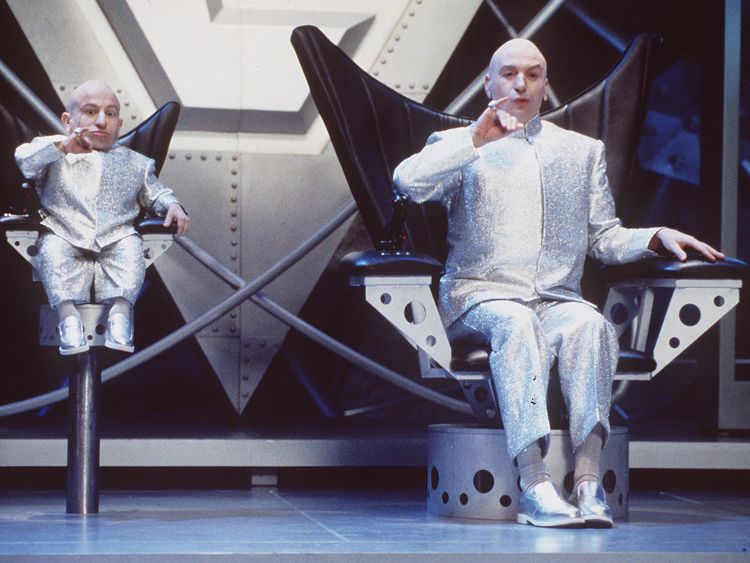 Troyer shot to fame playing Mini-Me in the 1999 film Austin Powers: The Spy Who Shagged Me and its 2002 sequel Austin Powers In Goldmember.
The actor also starred as banker-goblin Griphook in Harry Potter And The Philosopher's Stone.
He appeared in dozens of TV shows, videos and other films in a career spanning more than 20 years, including Celebrity Big Brother in the UK in 2009.
After being in hospital last year and completing a stint in rehab, he spoke of his battle with alcohol and said: "As you know, I've battled alcohol addiction in the past and while it's not always been an easy fight, I'm willing to continue my fight day by day."
:: Anyone feeling emotionally distressed or suicidal can call Samaritans for help on 116 123 or email jo@samaritans.org in the UK. In the US, call the Samaritans branch in your area or 1 (800) 273-TALK.
Backpacker who was kidnapped and raped on Australian farm used Facebook to raise alarm | World News
A backpacker has told how she sent desperate pleas for help over Facebook after being chained up and sexually abused by a farmer in Australia.
Davine Arckens, from Belgium, waved her right to anonymity to describe her two-day ordeal in February 2017 after Gene Charles Bristow was convicted of her kidnap and rape.
The 24-year-old told 60 Minutes Australia she was lured to a pig shed in Meningie, South Australia, after she placed an advert on the Gumtree website in a bid to find work.
After Bristow demanded to check her body for needle marks to ensure she was not a drug user, Ms Arckens said he lunged on her, pulled her arms behind her back and threatened to shoot her if she did not do what he said.
She said Bristow, 54, used cable ties then chains to bind her wrists and shackle both her legs, then stripped her naked and sexually abused her.
"I was just stuck there and I thought it would take a while for people to notice I was gone or even to find me," she told 60 Minutes.
"I was like: 'I'm not getting out of here. This is it. This is where I'm going to die.'"
Ms Arckens spotted small metal hooks for binding wool bales in the shed and used them to loosen the shackles and set herself free.
She used a laptop and WiFi stick hidden in her bag to log onto Facebook and sent desperate messages for help.
Her friend, fellow backpacker Echo Wang, who was in Far North Queensland, picked up Ms Arckens' Facebook messages and immediately raised the alarm.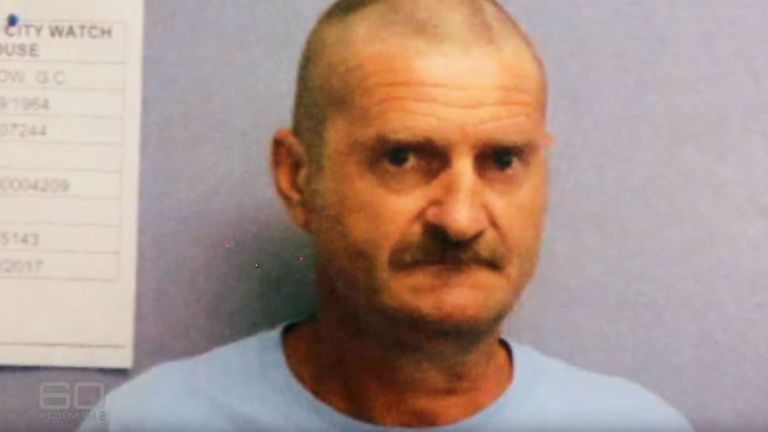 Describing Ms Wang, Ms Arckens told 60 Minutes: "She's like a hero for me. She helped me, she was there for me. She took action."
Ms Arckens said she put her shackles back on and waited for help as detectives used signals from her phone to track her location.
After police appealed to the public for information, she said Bristow dropped her off at a nearby motel before officers raided his farm and arrested him.
He was jailed last month for at least 12-and-a-half years after being found guilty of kidnap and rape, Sky News Australia reported.
Bristow's son David told 60 Minutes Australia that he was "disgusted" by his father's actions, adding: "Rot in hell. You get what you deserve."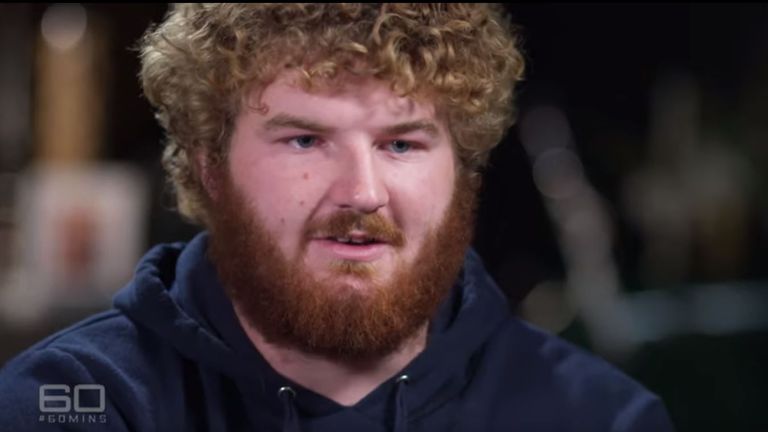 Bristow is likely to be deported to the UK, where he grew up, following his sentence, according to reports.
It came as several young backpackers said they had been subjected to rape threats and abuse in Australia amid fears the country's working holiday visa programme could be exploited.
An investigation by the Australian Broadcasting Corporation (ABC) uncovered widespread mistreatment of those on the scheme, in which travellers aged 18 to 30 agree to work in rural industries in exchange for an extended stay in the country.
British backpacker Frances Fairs told ABC that a hostel owner in a remote part of Victoria, southeastern Australia, threatened to rape her if she refused his advances.
"He called me into his office and was like 'right here is the deal, you either sleep with me and my girlfriend or I rape you. Pick one'," she said.
There are fears that more travellers will face abuse and exploitation if they work in isolated parts of Australia for longer periods under plans by the country's government to lengthen the working visa programme.
Under new rules, the scheme will be extended to allow young backpackers to remain in Australia for a third year if they carry out specified work for six months.
Australia's department of home affairs told ABC it had established a migrant workers' task force in an effort to reduce exploitation by unscrupulous employers.
Chanchal Lahiri: Stuntman feared dead after magic trick in River Ganges goes wrong | World News
A stuntman has been declared missing after he lowered himself into the River Ganges while tied up with rope and steel chains for a magic trick.
Chanchal Lahiri, also known as Wizard Mandrake, was lowered into the river by a crane while his friends, family and police watched from the river bank on Sunday.
Before entering the cage, the 40-year-old reportedly said: "If I can free myself it will be magic, if I cannot it will be tragic."
Mr Lahiri has not emerged from the river since – sparking a frantic search – and is feared dead.
"We are still searching," a family member told the AFP news agency.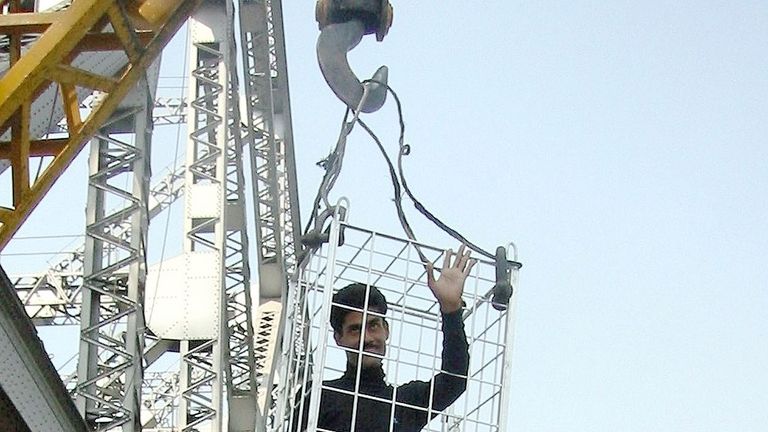 The Indian escape artist pulled off a similar stunt 21 years ago in the same river by locking himself inside a bulletproof glass box while he was tied with chains.
He was dropped from a bridge and managed to escape within 29 seconds, according to reports.
After he performed the same stunt in 2013, he was assaulted by witnesses who claimed it was fake – accusing Mr Lahiri of exiting the locked cage through a visible door.
Iran 'due to exceed uranium stock limit agreed in nuclear deal within 10 days' | World News

Iran will exceed the amount of low-enriched uranium it is allowed to keep under the nuclear deal in 10 days, state TV has said.
Behrouz Kamalvandi, a spokesman for Iran's nuclear agency, told journalists Tehran would increase the quantity of uranium it enriches to a level "based on the country's needs".
The current level, of 3.67% of the country's supplies, was set by the 2015 deal between Iran and world powers, designed to restrict Tehran's nuclear ambitions.
The statement comes in the wake of increase tensions in the Middle East following attacks on oil tankers the US and Saudi Arabia have blamed on Iran and after the US unilaterally withdrew from the 2015 deal.
Mr Kamalvandi, whose comments were carried live on a state-run television channel, was speaking at Iran's Arak heavy water plant – one of a series of nuclear facilities across the country.
More follows…