Kanye West has met Donald Trump in the Oval Office wearing a "Make America Great Again" hat – saying it made him feel like "superman".
The superstar rapper spoke at length in front of dozens of reporters and photographers – and his wide-ranging, off-the-cuff address felt at times like something of a rant.
He revealed that his friends had tried to scare him into not wearing the MAGA hat – popularised during the president's campaign in 2016.
Describing how he looked up to Mr Trump, he hugged the president and said: "I love this guy."
West also proposed that Mr Trump get rid of Air Force One and purchase a hydrogen-powered aeroplane.
Turning to the economy, the rapper said: "We have to bring jobs into America because our best export is entertainment and ideas, but when we make everything in China and not America we are cheating our country."
After several minutes of silence and listening intently, the president said: "I tell you what, that was pretty impressive, folks… that was quite something."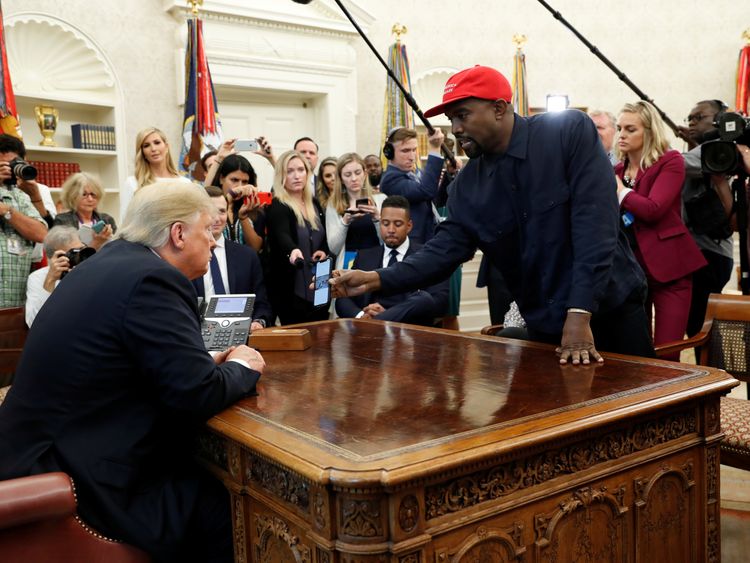 West and Trump were set to discuss a range of issues during his White House visit – including manufacturing, prison reform, preventing gang crime and reducing violence in Chicago, where the A-lister grew up.
The music mogul also took the president to task over "stop-and-frisk" policing, where large numbers of people are temporarily detained, questioned and sometimes searched for drugs and weapons.
Despite being deemed unconstitutional because of its impact on minorities, Mr Trump has previously said "stop-and-frisk works" and urged Chicago to adopt the strategy.
After West warned "stop-and-frisk does not help relationships in the city", the president said he would be willing to "look at it".
More follows…
Disney, Fortnite and Nestle among companies pulling YouTube ads over child abuse concerns | Science & Tech News
Companies including Disney, Nestle and the producer Fornite are pulling advertisements from YouTube over concerns relating to child abuse.
The scandal regarding potential child abuse material on the Google-owned video platform erupted after a user accused the site of failing to address predators targeting videos uploaded by children.
Matt Watson noted that users were targeting non-sexualised videos, often uploaded by children themselves, to try to spot moments they could sexualise.
People were able to leave comments on the videos telling others the points at which children were shown.
Mr Watson noted that a single watch of these videos caused YouTube's recommendation algorithms to suggest similar videos, many of which he said were monetised by advertisements from businesses including Disney.
Disney quickly pulled its ads from the platform.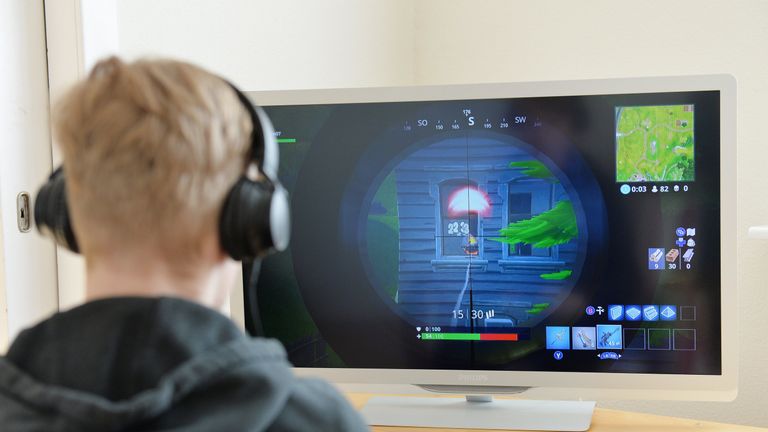 It follows a report by MPs calling for new laws to hold social media companies to account if they fail to protect young users.
Responding to the criticism, a YouTube spokesperson said: "Any content – including comments – that endangers minors is abhorrent and we have clear policies prohibiting this.
"We took immediate action by deleting accounts and channels, reporting illegal activity to authorities and disabling violative comments.
"There's more to be done, and we continue to work to improve and catch abuse more quickly," they added.
A spokesperson for the food and drink giant Nestle said the company had paused their advertising with YouTube until the issue was resolved.
They added they intended to "revise our decision" after YouTube completed its efforts to meet Nestle's advertising standards.
The production company behind the game Fortnite also issued a statement saying they had halted their advertising on the platform.
IS bride Shamima Begum: I am willing to change | World News
Islamic State bride Shamima Begum has told Sky News she is "willing to change" as she asked for "mercy" from politicians after being stripped of her UK citizenship.
The 19-year-old – who wants to return to the UK from Syria – said her newborn son is unwell and she will not allow him to return to Britain alone.
In an interview with Sky correspondent John Sparks, she said: "I am struggling to get my supplies in right now.
"I don't have a card because they lost my card, so I have to run around to take care of my son now, when I am sick. I am not getting my stuff."
Asked if she had anything to say to British politicians, Shamima Begum said: "I would like them to re-evaluate my case with a bit more mercy in their heart, you know."
Asked if she can change or be rehabilitated, she replied: "I am willing to change."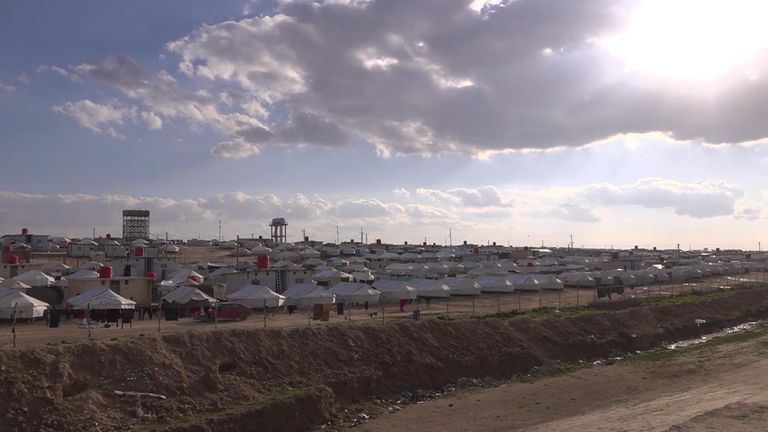 Home Secretary Sajid Javid has insisted Shamima Begum will not be left "stateless" – which is banned under international law – after her UK citizenship was stripped, amid speculation that she is a dual British-Bangladeshi national.
After the Bangladeshi government claimed she is not a Bangladeshi citizen, Shamima Begum said she had no desire to go to the country.
She told Sky News: "I don't have anything there, another language, I have never even seen the place, I don't know why people are offering that to me."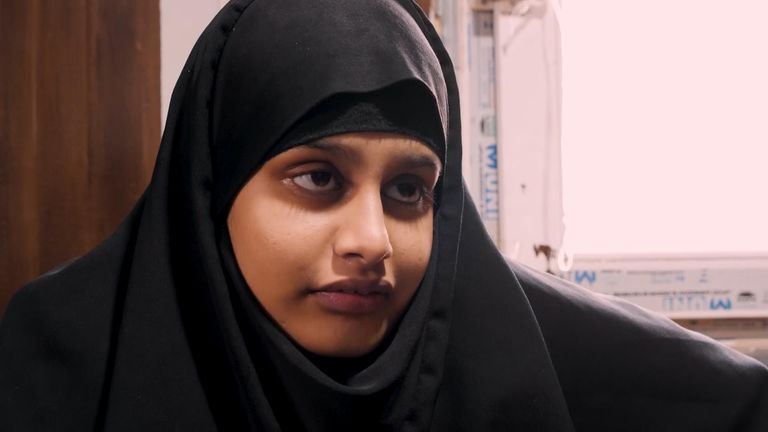 Following his interview with Shamima Begum, Sparks said the conditions at the Syrian camp were "poor".
"I watched as residents begged for food, medicine and assistance in a multitude of different languages," he said.
Sparks said there was a section of the sprawling camp for members and associates of Islamic State – including women from France and Trinidad and children – with about 1,500 people inside.
"These women were drawn to a utopian fantasy propagated by Islamic State but it's ended in de-facto imprisonment and no-one knows how long they will have to stay," he added.
Kurdish forces running the camp want countries such as the UK to take their citizens away but the regional commander at the site said no-one from the British government had contacted them, Sparks said.
Labour leader Jeremy Corbyn has said revoking Shamima Begum's UK citizenship was "not the right thing to do" and that she "should be brought back" to Britain.
He told Sky News: "She should be brought back, she should be questioned over everything that has gone on and whatever action that has to be taken [should be] taken after that."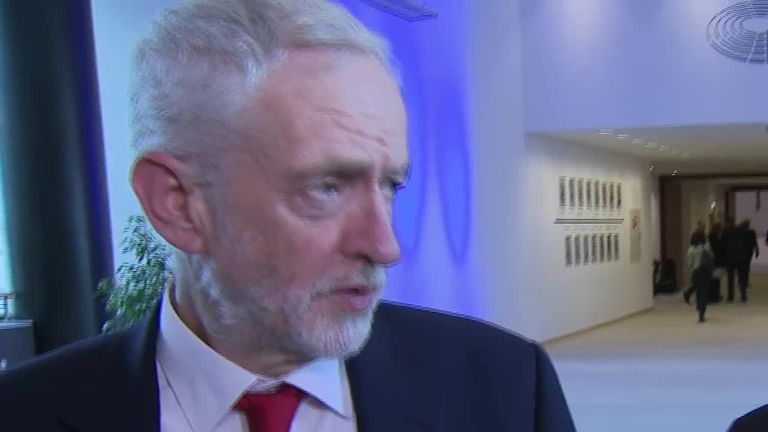 More follows…
European Commission President Jean-Claude Juncker complains of 'Brexit fatigue' | Politics News
Perhaps sharing the same thoughts as the British public, European Commission president Jean-Claude Juncker has admitted he has "Brexit fatigue".
Some 695 days since the UK notified the EU of its intention to leave the bloc – and just 36 days until Britain's scheduled departure – the top Brussels official confessed he was tired of the issue.
Mr Juncker, who met Prime Minister Theresa May on Wednesday night in last-gasp efforts to avoid a no-deal Brexit, also described the UK's exit as a "disaster".
Speaking at a meeting of the European Economic and Social Committee in Brussels on Thursday, Mr Juncker said: "I didn't intend to address the Brexit issue any more because I have something like a Brexit fatigue, you know?
"Because this is a disaster."
Addressing the turbulence the EU has faced during his four years as president of the European Commission, the Luxembourgish politician added: "I came to Brussels after having served 19 years as prime minister of my country to construct something new.
"Or, at least to maintain the life of what was working, operating.
"And now, when I came here, first we have Greece and we had to make sure that Greece could stay as a member of the EU area."
He added: "Then we had the migration crisis, then we have this Brexit thing.
"This Brexit is deconstruction, it is not construction.
"Brexit is the past, it's not the future. And so we are trying to deliver our best effort in order to have this Brexit being organised in a proper, civilised, well-thought way."
However, despite "constructive" talks with Mrs May on Wednesday, Mr Juncker said he could not rule out the UK leaving the EU without a withdrawal agreement.
"We are not there. Because in the British parliament every time they are voting a majority against something," he said.
"There is never a majority in favour of something.
"If no deal would happen, and I can't exclude this, this will have terrible economic and social consequences both in Britain and on the continent.
"And so my efforts are oriented in a way that the worst can be avoided."
Mr Juncker and Mrs May held talks over the prime minister's bid to win "legally-binding changes" to the backstop arrangement within her Brexit deal, which was overwhelmingly rejected by MPs last month.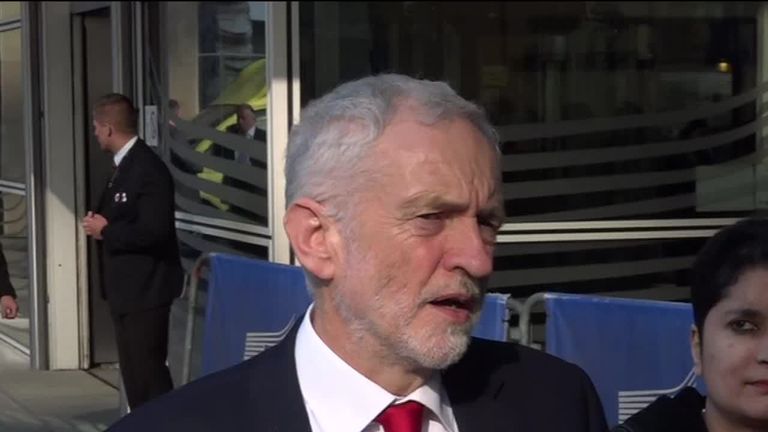 The backstop is aimed at preventing a hard border on the island of Ireland, in the event such a scenario is not averted by a future EU-UK trade relationship.
But many MPs fear it could leave the UK permanently trapped in a customs union with the EU.
The pair are likely to meet again at an EU summit with Arab leaders in Sharm-el-Sheikh, Egypt.
Mr Juncker's comments came on the same day as talks between the EU's chief Brexit negotiator Michel Barnier, Brexit Secretary Stephen Barclay and Attorney General Geoffrey Cox.
A spokesperson for the Department for Exiting the EU said: "They discussed the positions of both sides and agreed to focus on what we can do to conclude a successful deal as soon as possible.
"It was agreed that talks should now continue urgently at a technical level.
"The secretary of state and the Attorney General will discuss again with Michel Barnier early next week.
"The attorney general will also explore legal options with the Commission's team."