White House press secretary accused of sharing doctored video of CNN reporter row

White House press secretary Sarah Huckabee Sanders has been accused of sharing a video doctored to make a journalist appear more aggressive.
The clip shows the moment CNN reporter Jim Acosta refused to hand over a microphone to an intern during a heated exchange with US President Donald Trump.
The White House has since banned Mr Acosta over what it called "unacceptable" conduct.
We stand by our decision to revoke this individual's hard pass. We will not tolerate the inappropriate behavior clearly documented in this video. pic.twitter.com/T8X1Ng912y

— Sarah Sanders (@PressSec) November 8, 2018
Ms Sanders took aim at the CNN correspondent after accusing him of "placing his hands on a young woman just trying to do her job as a White House intern".
Ms Sanders went on to share a clip that appears identical to one published by cable network C-SPAN, writing: "We stand by our decision to revoke this individual's hard pass. We will not tolerate the inappropriate behaviour clearly documented in this video."
But Storyful, a social media intelligence agency that specialises in video, say its analysis shows the clip "contains extra frames that do not appear in the C-SPAN broadcast of the event".
Its report claims the video has several frames repeated.
It says: "These frames do not appear in the original C-SPAN footage, and appear to exaggerate the action of Acosta.
"There is a clear moment (frames 13, 14, 15 in our first clip, where C-SPAN version is on the left) when the Sanders video halts and the C-SPAN footage does not.
"The two clips, which were roughly in sync before that moment, are out of sync thereafter," Storyful said.
Many in the media industry were furious with Ms Sanders for sharing the video, including one of Mr Acosta's colleagues.
Matt Dornic, a vice-president at CNN, said: "Absolutely shameful, @PressSec. You released a doctored video – actual fake news. History will not be kind to you."
The Storyful report also says: "The video shared by Sanders appeared under an hour after the same video, with the same close-up, was posted by Infowars.com contributor Paul Joseph Watson."
Infowars.com is a controversial far-right site described by many as a publisher of conspiracy theories and fake news.
The same three still frames are repeated in the zoomed-in clips of the incident in the Sanders video, its report adds.
Mr Watson posted his defence on Twitter, saying: "Here's the video that proves I did not 'doctor' or 'speed up' the Acosta video, as some media outlets claim. I merely zoomed in.
Here's the video that proves I did not "doctor" or "speed up" the Acosta video, as some media outlets claim. I merely zoomed in.

Nice try to distract from Acosta's behavior, but this kind of dishonesty is why the media has a massive trust issue.

Please correct your stories. pic.twitter.com/g0AzlEyVx0

— Paul Joseph Watson (@PrisonPlanet) November 8, 2018
"Nice try to distract from Acosta's behavior, but this kind of dishonesty is why the media has a massive trust issue.
'Hero' policeman Sergeant Ron Helus among 12 killed
Colleagues of a policeman who died after being among the first to respond to a mass shooting at a packed California bar have hailed him as a "hero".
Sergeant Ron Helus died of gunshot wounds as he moved in to try to stop Ian David Long's killing spree at the Borderline Bar and Grill in Thousand Oaks, about 40 miles west of Los Angeles.
The married father-of-one was among 12 people to have been killed by the 28-year-old US Marines veteran, who is believed to have later turned the gun on himself.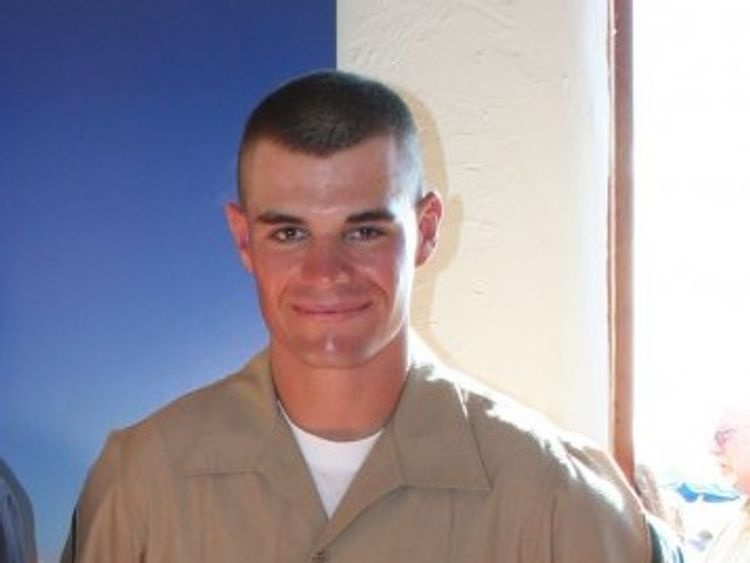 Fellow officers from the Ventura County Sheriff's Office described Sergeant Helus – who died from his injuries in hospital – as an "exceptional friend and man".
"The fact that he was the first in the door doesn't surprise me at all," said Sergeant Eric Buschow.
"He's just one of those guys that wouldn't hesitate in a situation."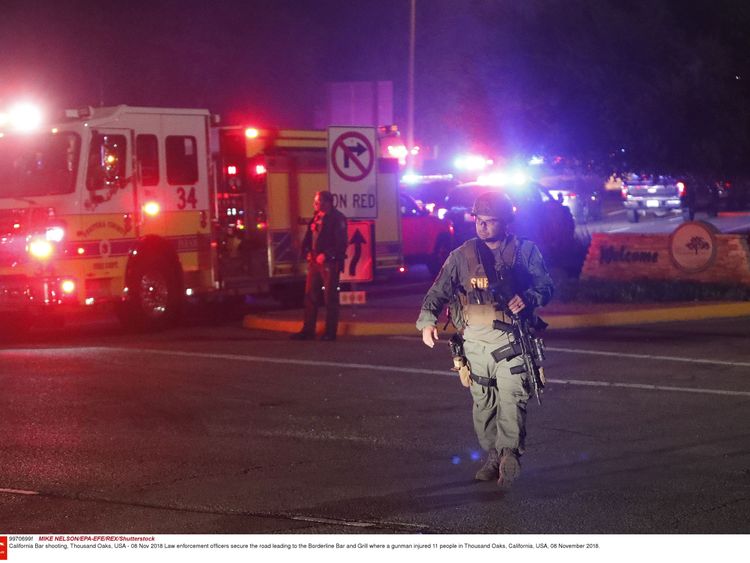 The intervention at the crowded venue late on Wednesday night was the final act of a 29-year career in law enforcement for Sergeant Helus, who was due to retire next year.
The 54-year-old had a grown-up son and was heralded by several colleagues as one of the most committed and hard-working officers on the local force.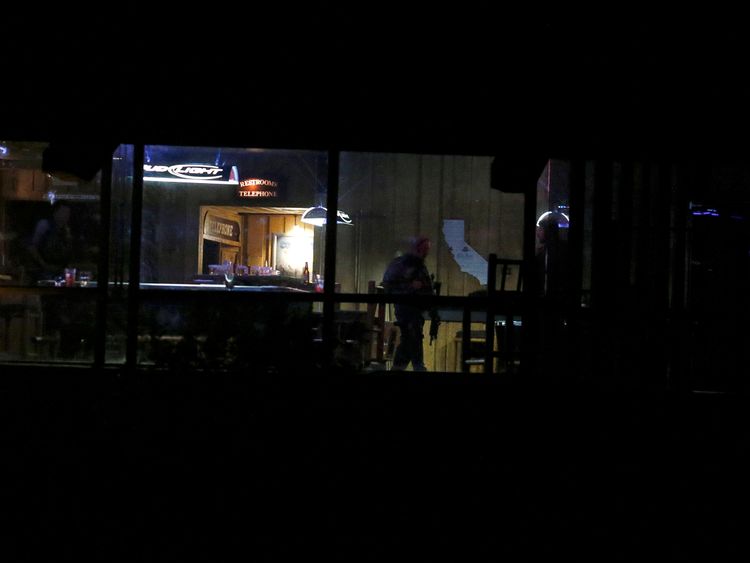 "When you call 911, he's one of the guys you want showing up," said Sergeant Buschow.
"If you were a victim of a crime, you want him investigating the case. He would go to the ends of the Earth to find a suspect. Just an awesome investigator."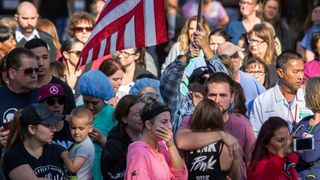 Sergeant Buschow said he had "no doubt" that Sergeant Helus and a highway patrol officer who joined him at the scene of the shooting had saved lives.
He described them both as heroes who had "paid the ultimate price".
Ventura County Sheriff Geoff Dean added of his former colleague: "He was totally committed, he gave his all, and tonight, as I told his wife, he died a hero."
:: Who were the other victims?
Cody Coffman, 22, was confirmed to have died during the attack by his father, Jason.
Mr Coffman told reporters that his son – who had two younger brothers, aged eight and six – had been planning to join the military and was also looking forward to the arrival of a baby sister later this month.
Speaking through tears, Mr Coffman said: "I talked to him last night, before he headed out the door. First thing I said was, 'please don't drink and drive'. Last thing I said was, 'son, I love you'. That was the last thing I said."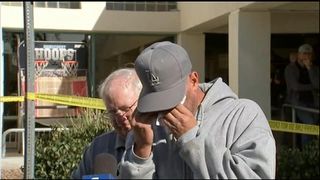 Another of those killed was 23-year-old Justin Meek.
California Lutheran University President Chris Kimball confirmed in a statement that he was among the dead, adding that he had "heroically saved lives in the incident".
He said: "We will pray, begin to comfort one another in our grief, and hold the families, friends and loved ones of the victims in our hearts.
"California Lutheran wraps its arms around the Meek family and other families, and around every member of this community of caring."
Alaina Housley – the niece of actress Tamera Mowry-Housley and husband Adam Housley – also died.
In a joint statement, the couple said: "Alaina was an incredible young woman with so much life ahead of her and we are devastated that her life was cut short in this manner.
"We thank everyone for your prayers and ask for privacy at this time."
Mowry-Housley found fame on the US sitcom Sister, Sister alongside her twin Tia back in the 1990s.
She is now one of the hosts of The Real talk show on Fox.
Thousand Oaks residents know latest mass shooting unlikely to change US gun laws
Sarah Silikula, like all of the residents of Thousand Oaks, know their community will now be forever associated with the blight of gun violence.
Sarah's children often go along to the Borderline Bar. She will be eternally grateful that they didn't this week.
"Will we ever see an end in sight?" she asked, on that question of whether her fellow Americans will ever stop gun violence.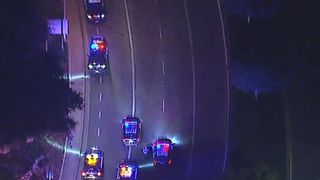 You sense she knows the answer already. And it's not good.
The killings at Thousand Oaks are America's deadliest mass shooting since that at Parkland in Florida in February.
Again – young victims cut down with their lives ahead of them.
The Parkland students' campaign to change attitudes to guns generated more momentum than many in the past.
But ever since the killing of 20 small children at Sandy Hook – and the failure of politicians to make even the tiniest tightening of the laws – it has been horribly clear America will not change.
The power of the National Rifle Association is well known as a lobbying force but the American people hold the real power at election time.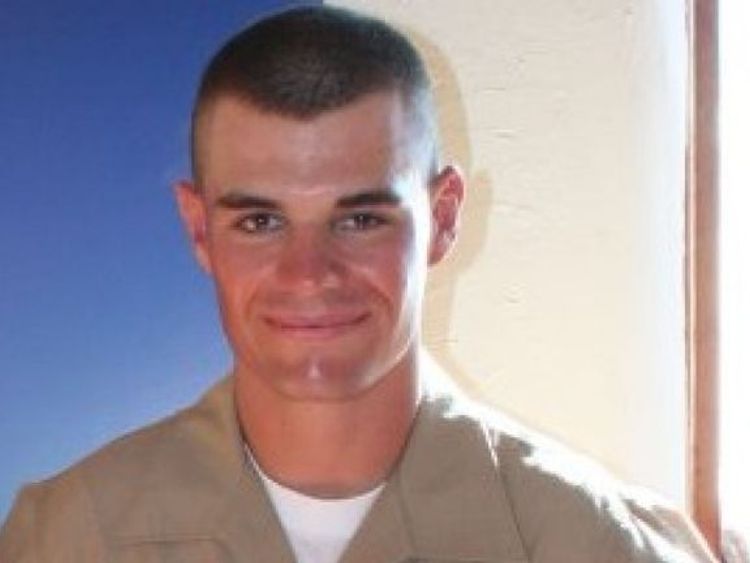 Gun owners, most of them reasonable and law abiding, and gun opponents have not moved the needle.
Yet every subsequent mass shootings brings the same questions and the same lack of answers.
There are those who see mental health as the problem, not firearms.
It isn't too much of a stretch to see that it could be both.
The question of post traumatic stress figured in the discussions between police and mental health care workers when called to gunman Ian Long's home in April.
They saw no reason to "5150" him – the California law that allows authorities to confine someone who is a danger to themselves or others – but his irrationality was a concern.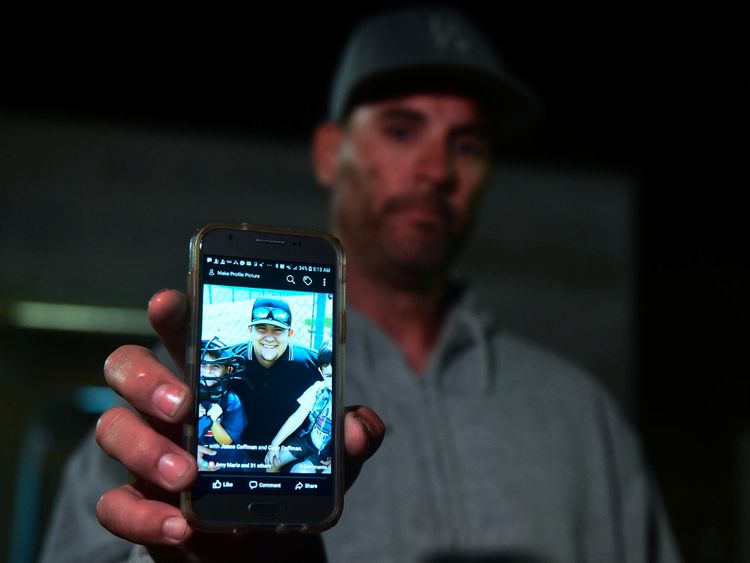 As elsewhere in the world, support for those with mental health needs is lacking in America. Often those who have seen combat are in the greatest need.
Long had served with distinction in the US Marine Corps, including in Afghanistan, but had clearly suffered troubles on his return to civilian life.
What an awful irony that one of those this military veteran killed was 22-year-old Cody Coffman.
He was just about the fulfil his lifetime ambition – joining the US Army.
Dubai police training on flying motorbikes ahead of planned 2020 launch
Police in Dubai have begun training on hoverbikes in the hope that they can help first responder units reach areas that would otherwise be difficult to reach.
The futuristic vehicles are intended to be in action by 2020 and are the latest extravagant expense by a force which already boasts a Ferrari and a Lamborghini among its patrol car fleet.
The "electric vertical take-off and landing (EVTOL) bikes" were delivered by a Russian-owned California-based company called Hoversurf, which signed a deal with the force in 2017.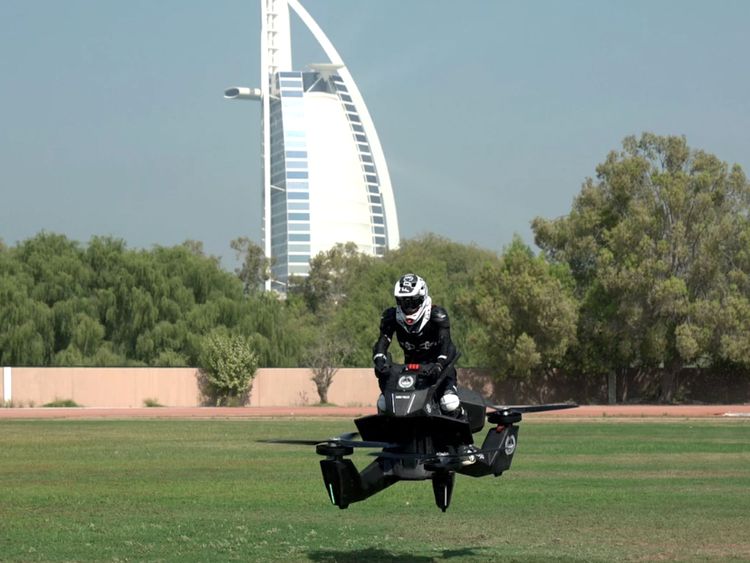 CNN reports that Brigadier Khalid Nasser Alrazooqi, who heads the Dubai police artificial intelligence department, described the EVTOL vehicle as a first responder unit used to access hard to reach areas.
The hoverbike has been designed to meet Federal Aviation Administration guidelines in the US, meaning it does not require a pilot's license to fly, but the $150,000 (£114,000) cost per vehicle is likely to stifle widespread adoption.
In addition to meeting the cost, the company has said it will require purchasers to show that they are capable of driving the bikes.
Hoversurf is also developing a number of other EVTOL vehicles, including a "drone taxi", which it claims can fly a maximum distance of 300km (186 miles) at 250kmph (155mph) for just over an hour.
Earlier this year, Rolls Royce presented its own EVTOL system at the Farnborough International Airshow and said it was searching for partners who could help make the idea a reality.
The British car firm uses gas turbine technology to propel the vehicle with minimal noise and without the need for recharging – a crucially limiting feature for most electric vehicles.
Speaking to CNN, the editor-in-chief of Aerospace magazine, Tim Robinson, described the hoverbike as "pretty limited" in terms of what it could offer police work, but added it "looks bags of fun".
Away from its lavish procurement processes, police in Dubai have previously sparked outrage with several controversial arrests – including of an alleged rape victim for having extramarital sex after she reported the crime.
The woman was released after her family launched an online appeal.