The Irish Aviation Authority is investigating an unidentified flying object (UFO) after pilots reported seeing one off the coast of Ireland.
Shannon Air Traffic Control received a call from a British Airways pilot flying from Montreal to Heathrow over County Kerry at 6.47am on 9 November.
In an audio clip posted by LiveATC.net, the pilot can be heard asking if there were military exercises taking place within the craft's airspace at the time.
She said the object came up alongside the plane before vanishing at "a very high speed".
"Alongside you?" the Shannon Air Traffic Controller replied.
"It came up on our left-hand-side and then rapidly veered to the north," the BA pilot said.
She said it was "a bright light and then it disappeared at a very high-speed", adding they were "wondering" what it could be – adding that that it did not seem to be on a collision course.
Controllers on the ground said there was "nothing showing on either primary or secondary (radar)".
Two other planes can then be heard reporting the sighting to Shannon Air Traffic Control.
A Virgin Airlines pilot suggested that the it could be an object re-entering the earth's atmosphere after reporting seeing "multiple objects following the same sort of trajectory… very bright from where we were."
Another pilot said the speed of the UFO was "astronomical, it was like Mach 2", or twice the speed of sound.
Despite the term UFO being widely used for extra-terrestrial spacecraft, most UFOs are later identified as conventional objects or phenomena.
The Irish Aviation Authority said they were investigating the incident.
In a statement, an IAA spokesman told Sky News: "Following reports from a small number of aircraft on Friday 9th November of unusual air activity the IAA has filed a report.
"This report will be investigated under the normal confidential occurrence investigation process."
Prolific crime gang behind £600m UK smuggling operation smashed by Europol | World News

An organised crime gang that earned hundreds of millions of euros in drug and cigarette trafficking, assassinations and money laundering has been smashed by Europol.
More than 450 police and customs officers in Spain, the UK, Poland and Lithuania carried out raids last week that led to the arrest of the suspected ringleader.
Investigators arrested a further 21 suspects and seized cash, diamonds, gold bars, jewellery and luxury vehicles worth €8m (£7m).
Interpol said gang members used counter-surveillance and counter-intelligence measures and encrypted communication in an attempt to evade detection.
Code-named "Icebreaker", the operation is the biggest of its kind to date in Europe against such an organised crime group.
It is believed the group made an estimated €680m (£600m) between 2017 and 2019 alone by trafficking drugs and cigarettes into the UK.
The money would then be smuggled to Poland where it was laundered via currency exchange offices before being invested in real estate in Spain and other countries.
Initiated by the Lithuanian authorities in 2016, the investigation was referred to Estonia, Poland and Europol to help to gather evidence against top-level members of the network.
The investigation was then extended to the UK and Spain after criminal links were established in all these countries.
Former Uber driver Yusuf Abdi Ali responsible for torture in Somalia, jury finds | World News

A former Uber driver was responsible for torture while serving as a colonel in the Somali army in the 1980s, a jury has found.
Yusuf Abdi Ali, known as "Tukeh" or "Tokeh", is alleged to have shot a teenager multiple times and left him for dead when an interrogation was interrupted by an insurgent attack in the east African country.
Earlier this month it emerged that Ali, who now lives in the US, was driving for taxi firms Uber and Lyft.
On Tuesday, a civil jury in Virginia awarded Farhan Mohamoud Tani Warfaa $500,000 (£395,000) after finding Ali was responsible for his torture.
Mr Warfaa, a member of the Isaaq clan in northern Somalia, told the court that he was herding camels and cattle for his family's farm when he was rounded up in a mass arrest In December 1987 over a missing water-tanker truck.
According to the lawsuit, Ali ordered soldiers to bury Mr Warfaa but they realised the then-17-year-old was still alive and instead solicited a bribe from the teenager's family to let him live.
During the case, Ali, who lives in Alexandria, Virginia, acknowledged he had been a Somali colonel but denied torturing Mr Warfaa.
In its ruling, the jury rejected an allegation that Ali was responsible for the attempted extrajudicial killing of Mr Warfaa, even though the Somali citizen testified directly that it was Ali who shot him.
Ali's lawyer, Joseph Peter Drennan, said the jury's verdict indicated that it did not believe parts of Mr Warfaa's testimony.
He added that Ali was only held responsible for torture under the theory that the soldiers who carried out the acts were under his command.
Mr Warfaa, who was helped by the Centre for Justice and Accountability to bring his case to court, said in a statement that the verdict was "a vindication not only for me, but also for many others in Somaliland who suffered under Col Tukeh's command".
Earlier this month, CNN reporters went undercover to take an Uber ride with Ali, who told them he worked for the firm and Lyft full-time.
Asked if the application process for drivers was difficult, Ali replied: "They just want your background check, that's it."
Ali drove for Uber for about 18 months after passing a screening process which included a review of his criminal history and a scan of government watchlists from the FBI and Interpol, according to the BBC.
Uber told the corporation that Ali has now been "permanently removed" from the app, while Lyft also reportedly said he had been banned from working for the company.
Saudi Arabia: Moderate Islamic scholars 'to be executed' | World News
Saudi Arabia is reportedly preparing to execute three moderate Islamic scholars despite the international outrage that followed the murder of journalist Jamal Khashoggi.
Sheikh Salman al Odah, a Muslim preacher with a million strong social media following, will be killed after the holy month of Ramadan say reports.
Sunni preacher and academic Awad al-Qarni and broadcaster Ali al-Omari, will also be executed say sources quoted in MiddleEastEye.net.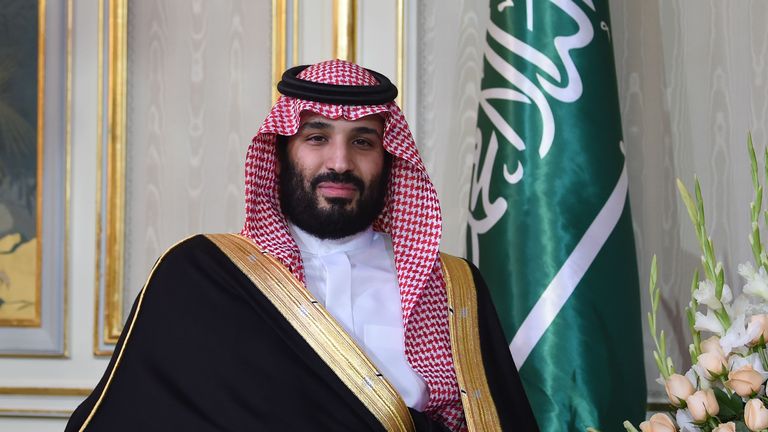 Amnesty International says more than 100 people have been executed this year, some beheaded and some crucified, including some younger than 18 when they were arrested.
Many of them have been Shia Muslims. The three named as next in line for execution are all Sunni.
Under de facto ruler Crown Prince Mohammed bin Salman the Saudi regime has been even less tolerant of dissent than before.
Several women driving activists remain in jail even though the government has now ended the ban on women being behind the wheel.
Their relatives say they have been abused and subjected to threats of torture and rape.
The murder of journalist Jamal Khashoggi in the Saudi consulate in Istanbul caused international outrage last year and led to intense pressure on the country's leadership.
The CIA and other observers believe it was carried out on orders from Mohammed bin Salman.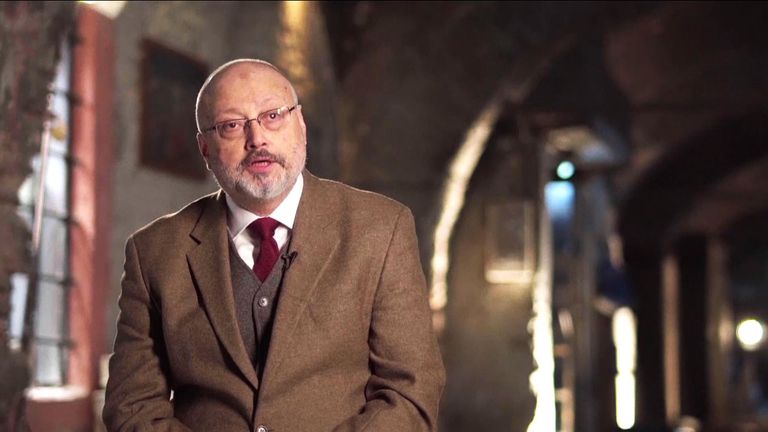 In an interview with Sky News shortly before his death, Mr Khashoggi expressed intense concern about the arrest of the three now facing execution, pointing out they were supporters of the kind of reforms their government claimed to be implementing.
The UK has defended maintaining close ties with the Saudi regime. Foreign Secretary Jeremy Hunt has visited the country several times since the Khashoggi murder.
The Foreign Office says those ties help the UK influence the Saudis.
But if these latest reports are true, such influence has failed to change minds in Riyadh.
The Saudi leadership appears undeterred and determined to continue its policy of zero tolerance of dissent with lethal effect.