Two chess grandmasters are facing off in a series of quickfire games to decide the winner of the World Chess Championships following a month-long stalemate.
Reigning champion Magnus Carlsen, from Norway, and his competitor Fabiano Caruana, an American, have been in deadlock over the sport's biggest title, which carries with it a cash prize of €1m (£880,000).
This evening the pair are playing a series of increasingly fast tie-breakers which could end in an "Armageddon" game.
The series starts with four games where each player will have 25 minutes to complete his moves.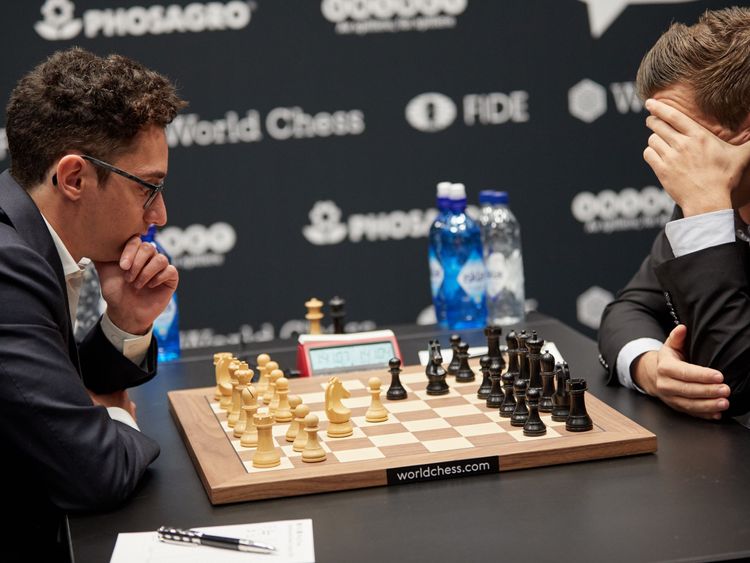 If that doesn't produce an overall winner, the contenders will play a series of two-game "blitz" matches.
If 10 of those still do not bring anyone out on top, they will play a sudden death "Armageddon" match which will ensure there is a winner.
So far the pair have played each other 12 times – each tie lasted several hours and resulted in a tie.
Mr Carlsen, 27, is renowned for his skill in the "blitz" form of the game.
But if Caruana, 26, can finally beat him, he will become just the second American to hold the world title.
A detective agency was hired for this series to ensure no one cheated, with metal detectors, device sweeping, and advanced surveillance employed to keep the championships clean.
Vladimir Putin warns of Russian retaliation if US places missiles in Europe | World News
Vladimir Putin has warned Moscow will match any US move to deploy nuclear missiles closer to Russia by placing its own missiles closer to the US or by deploying new, faster missiles.
The Russian president issued a clear message to American politicians in his annual state of the nation address.
"Let them calculate the range and speed of our weapons systems," he said.
"Only then should they make decisions that pose a serious threat to our country."
It is one step further than he has gone before.
If the US was to place intermediate-range missiles in Europe pointing in Russia's direction, Russia has made clear it would respond.
Today Mr Putin added that it would not just be the host countries for those missile defence systems which Russia would draw into range but those countries where the decision-makers are based.
Europe is most immediately at risk but the US would be targeted too.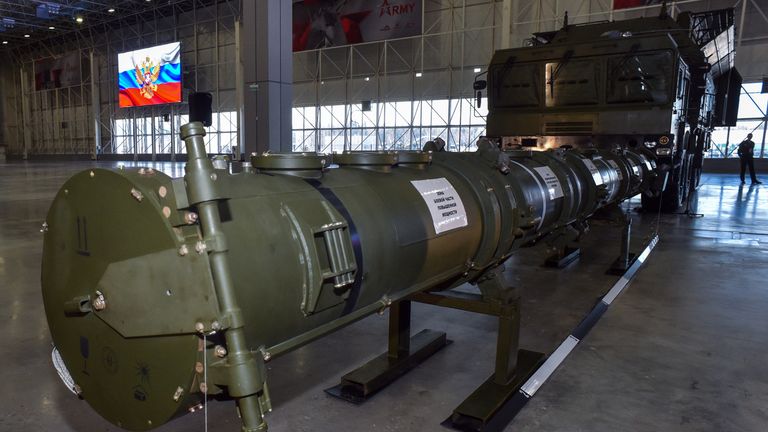 Russia has long professed regret over the steady dismantling of the Cold War-era security architecture, first the US decision to withdraw from the Anti-Ballistic Missile Treaty in 2002 and now from the Intermediate-range Nuclear Forces (INF) Treaty.
To the US and NATO, that regret is entirely disingenuous as is the position President Putin repeated today that Russia's military build-up is purely defensive.
As each side trades accusations over who breached the treaty, this speech was a reminder, just in case anyone needed it, that Russia will be ready for a more dangerous, post-INF world.
But this was a shorter and altogether less belligerent address than last year's.
The bulk was devoted to domestic issues, an attempt to win over a public increasingly on edge after last year's massively unpopular pension reforms and a general squeeze on living standards.
Mr Putin must have reckoned he would do better with promises to fill fridges than flood TV screens with images of hypersonic missiles.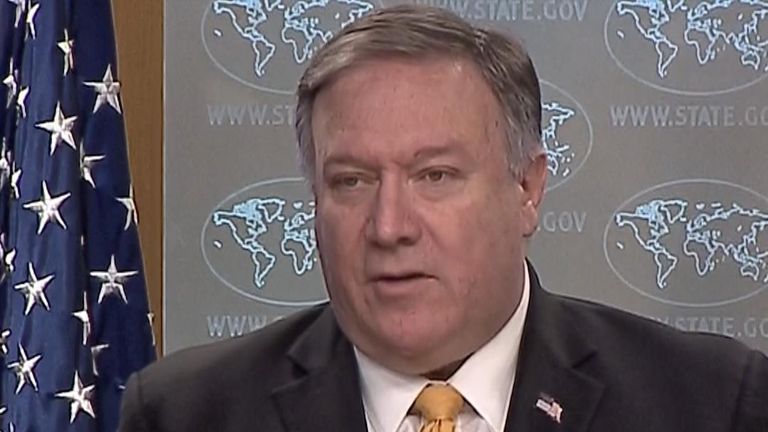 He also touched on one theme he has touched on before – economic crimes and the propensity for businessmen in Russia to sit behind bars on potentially trumped up charges.
Honest businesses should not have to fear criminal prosecution, he said.
One of Russia's most prominent foreign investors, Michael Calvey of private equity fund Baring Vostok, is doing just that.
He and five others were arrested last week on embezzlement charges. Their request for bail and house arrest was promptly rejected.
The case has shocked the investment community. Former finance minister Alexei Kudrin called it an "emergency" for the Russian economy.
The Kremlin has tried to distance the president from the affair, saying the matter must follow due process in the courts.
This is as close as Russia's president has come to commenting. It followed a long directive to the government to promote entrepreneurialism, invest in start-ups and shape a new digital economy.
That is exactly what private equity fund Baring Vostok has done for the past 25 years.
The way Calvey's case goes from here may indicate whether Mr Putin wants to reduce business risk for foreigners too or whether he has calculated the cost and decided he just does not need them anymore.
Yang Fenglan: China backs 15-year jail term for 'ivory queen' caught with 700 tusks | World News
China has backed a 15-year jail term handed to a Chinese woman known as the "ivory queen", who was convicted of smuggling around 700 elephant tusks.
Yang Fenglan, a Chinese businesswoman, was accused of running one of Africa's biggest ivory-smuggling rings, responsible for smuggling £1.9m ($2.5m) worth of tusks from some 400 elephants from Tanzania to the Far East.
A court in the Tanzanian city of Dar es Salaam sentenced her, along with two Tanzanian men charged with being her accomplices, to 15 years in jail.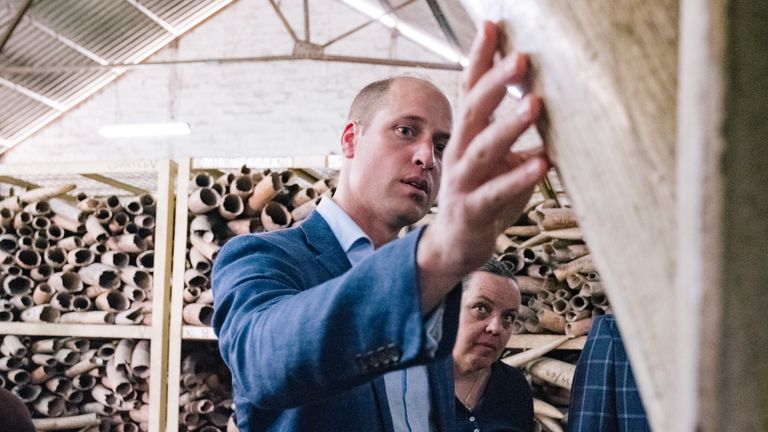 Ms Fenglan, 69, who began smuggling ivory in 2006, was arrested in 2015 following a high-speed car chase. She had been under investigation for more than a year.
A prominent businesswoman, she worked in Tanzania as a translator and later returned to the country where she ran a Chinese restaurant as well as an investment company in Dar es Salaam.
The illegal trade in ivory is fuelled by demand from China and east Asia, where it is used to make jewellery and ornaments.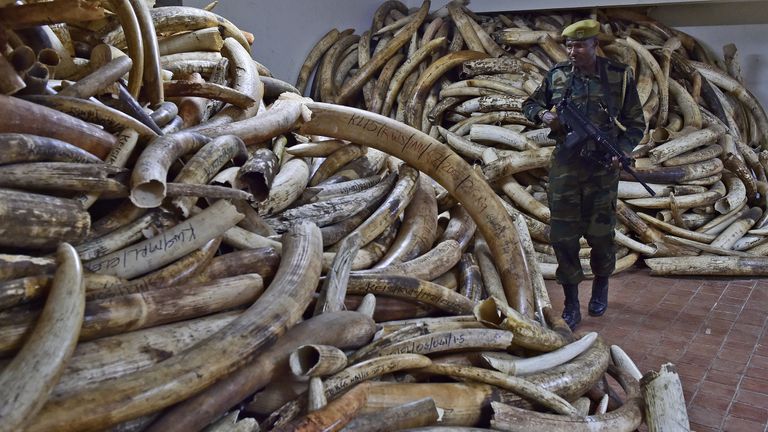 Ms Fenglan's case was seen as a major test of Africa's efforts to clamp down on the mass killing of elephants and hold key traffickers responsible.
China has cracked down on smuggling in recent years and a total ban on all trade in ivory products came into effect last year, although it does not include Hong Kong.
The number of African elephants is said to have declined by 20% in the last decade, largely due to poaching for ivory.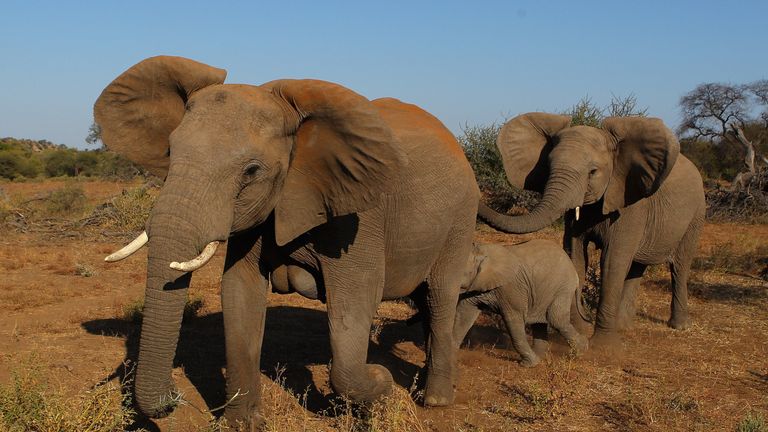 The International Union for Conservation of Nature (IUCN) estimates there are around 415,000 left.
In Tanzania, the elephant population declined by 60% to 43,000 between 2009 and 2014, the government said.
Faroe Islands to close for big clean-up in April – but volunteers can stay for free | UK News
The Faroe Islands, a group of volcanic islands in the North Atlantic, will be closed to tourists for one weekend in April for a big clean-up.
Located halfway between Iceland and Norway, the 18-island archipelago attracts 100,000 visitors a year and growing due to the dramatic scenery, waterfalls and a population of 50,000 people outnumbered by sheep.
As a result, the fragile natural environment in some popular tourist spots have felt the effects of the increase in visitors.
In order to ensure the islands remain pristine, with sustainability being the goal, volunteers are being invited to a maintenance weekend.
At the end of April, around 100 visitors will be able to join forces with the Faroese Maintenance Crew and work with locals to offer a helping hand.
The three-day work period includes free board and lodging and a party to celebrate everybody's efforts.
Gudrid Hojgaard, head of the local tourist board, is behind the idea and said on Wednesday that "tourism is not all about numbers," and that "our aim is to preserve and protect the islands".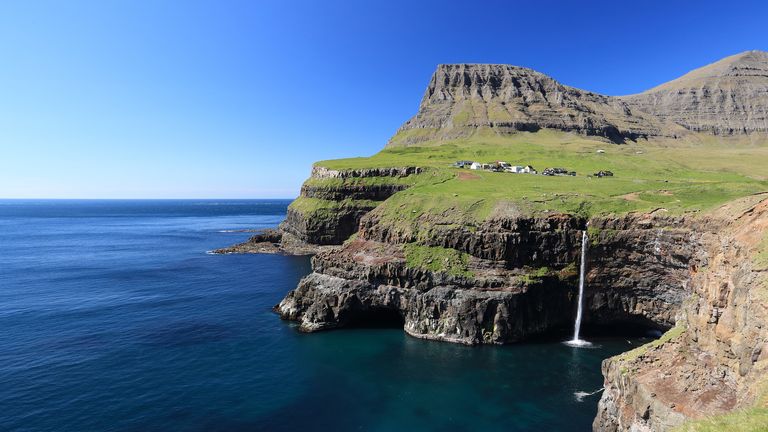 Ms Hojgaard and her team initially went on a mission to attract people to the Faroe Islands, and came up with a successful campaign entitled Sheep View in 2016.
The campaign featured sheep running around the islands with a camera strapped to their backs in a bid to persuade Google to include the islands in its Street View facility, which worked.
Last year, the team came up with another viral campaign which included residents translating phrases live to people all over the world who wanted to hear a local speaking in Faroese.
As well as successful tourist campaigns, hikers and bird-watchers have long been drawn to the islands' mountains, valleys and steep coastal cliffs that are home to an abundance of birdlife.
The windy islands, which are part of the Kingdom of Denmark, are connected to the mainland by road tunnels, ferries, causeways and bridges.