French DJ Martin Solveig has been accused of sexism after asking Norwegian striker Ada Hegerberg if she could twerk just moments after she won the inaugural women's Ballon d'Or award.
The 23-year-old – who scored 15 goals for Lyon during a triumphant Champions League campaign last season – was encouraged to perform the provocative dance move as she gave her acceptance speech.
She replied "no" and turned away from the podium as Solveig laughed off her answer, as other footballers in the audience looked on in bemusement.
Lyon striker Ada Hegerberg, first female Ballon D'Or winner after scoring over 250 career goals at the age 23, asked to twerk on stage in front of footballing giants and the public watching. Disgusting and really ruined her moment she deserved. Poor. pic.twitter.com/FSz0ozz2T4

— Sean (@SeanWalkerSport) December 3, 2018
The bizarre incident has sparked outrage among fans online, with Solveig – who has apologised for causing offence – coming under heavy criticism for his "sexist", "disrespectful" and "disgusting" request.
One viewer, Sean Walker, tweeted: "Lyon striker Ada Hegerberg, first female Ballon D'Or winner after scoring over 250 career goals at the age 23, asked to twerk on stage in front of footballing giants and the public watching.
"Disgusting and really ruined her moment she deserved. Poor."
Football journalist Siavoush Fallahi added: "What kind of question is this? And why are these guys laughing? This is disgusting, I'm so sorry for Ada Hegerberg."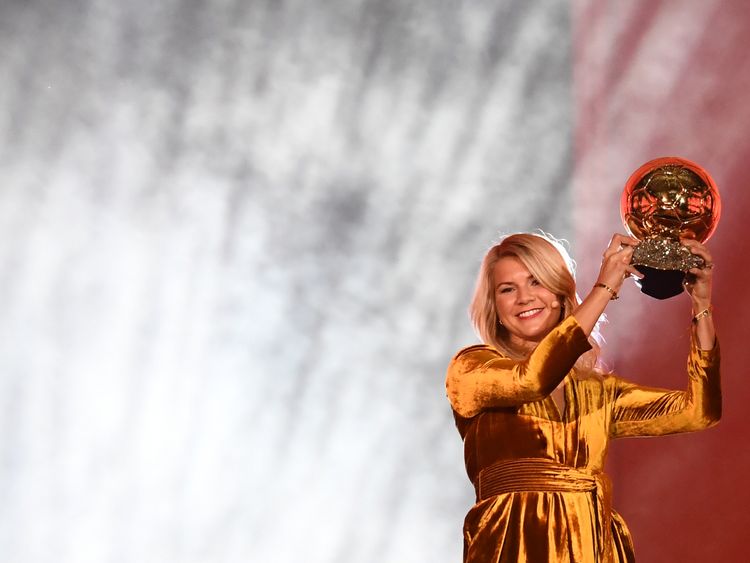 Responding to the criticism, Solveig tweeted: "Sincere apologies to the one I may have offended.
"My point was: I don't invite women to twerk but dance on a Sinatra song. Watch the full sequence. People who have followed me for 20 years know how respectful I am especially with women.
"I explained to @AdaStolsmo the buzz and she told me she understood it was a joke. Nevertheless my apologies to anyone who may have been offended. Most importantly congratulations to Ada."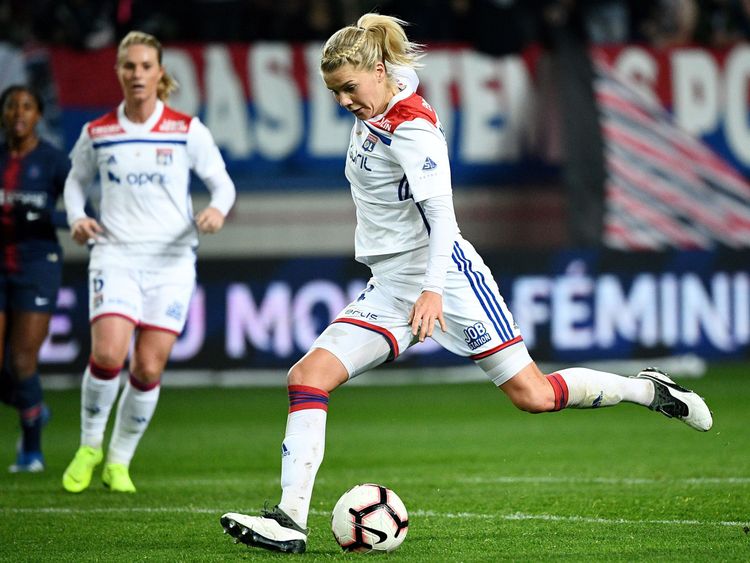 Hegerburg claimed the award – voted for by journalists – after seeing off Wolfsburg and Denmark forward Pernille Harder, German midfielder Dzsenifer Marozsan, and England and Lyon defender Lucy Bronze.
It recognises her as the best female footballer in the world.
In her acceptance speech at the ceremony in Paris, she said: "I want to say thanks to my teammates because this would not have been possible without them, my coach or our president Jean-Michel Aulas.
"I also want to thank France Football. This is a huge step for women's football.
"And to young girls all over the world, please, believe in yourself."
France Football has handed out a men's Ballon d'Or every year since 1956 and the 2018 edition marked the first time in a decade that it had been won by someone other than Lionel Messi or Cristiano Ronaldo.
Luka Modric won the award after helping Real Madrid to another Champions League trophy, before inspiring Croatia to an unlikely appearance in the World Cup final.
Cristiano Ronaldo came second and Antoine Griezmann – who was part of the France team that beat Croatia to the biggest prize in football – came third.
His countryman Kylian Mbappe won the inaugural Kopa Trophy for the best male player aged 21 and under.
At least 56 die in Bangladesh plastics warehouse fire | World News
At least 56 people have died and dozens more have been injured in a warehouse fire in the Bangladesh capital, Dhaka.
It is feared the number of dead could climb further as firefighters continue to search through the wreckage for more victims.
The blaze broke out in the four-storey building on Wednesday night in the Chawkbazar area of Old Dhaka and quickly spread to neighbouring properties.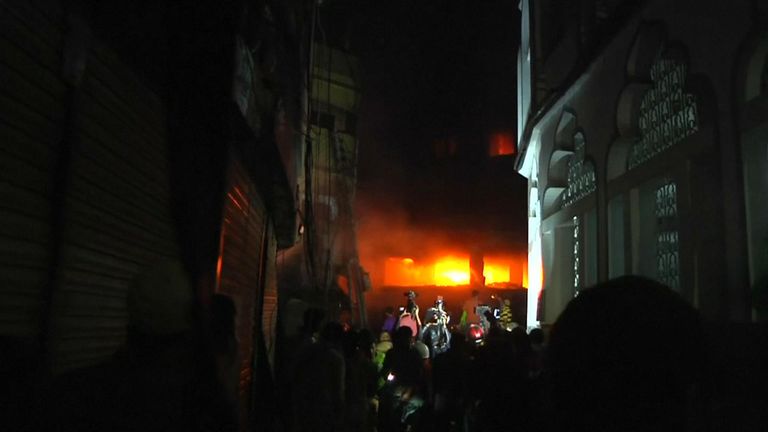 "So far, 56 bodies have been recovered. The number could rise further as searching is still continuing," Julfikar Rahman, a director of the Fire Service and Civil Defence, told Reuters.
He added that at least 50 people had been taken to hospital, some in a critical condition.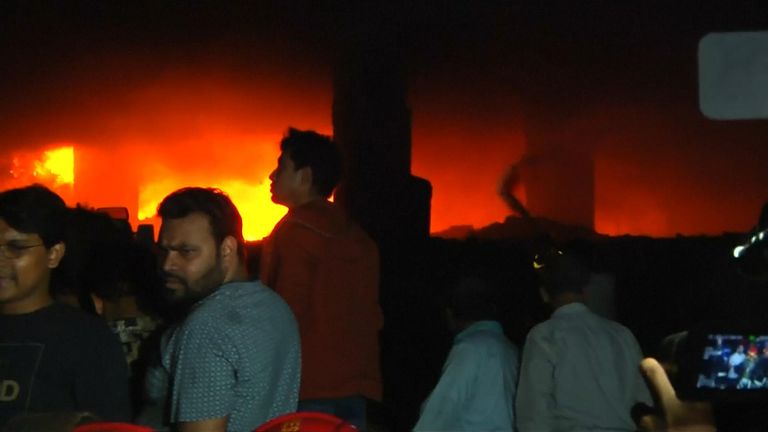 It is reported that the warehouse was full of highly flammable material being stored there and firefighters struggled to access adequate water supplies to fight the blaze.
It is not yet clear what caused the fire.
Brit jailed in Dubai pleads to come home ahead of court appearance | World News
A decorated former soldier has called on Britain to help save him from jail in Dubai where he has spent the past four-and-a-half months despite not being charged with a crime.
Andrew Neal, 44, who is accused of selling drugs but denies the allegation, made the appeal in an audio recording from prison that Sky News obtained through an intermediary.
He said he thought a decision on his case could be made by the Dubai authorities today.
"I have been detained for the last 140 days … without charge," he said.
"I would have thought that the Dubai prosecutors would have released me after all allegations of being involved in this case were removed and statements to that effect were signed…. I just want to go home to the United Kingdom to be with family and friends.
"I want to thank everybody who is helping me and my family during this horrible time.
"I hope that the government in the UK can intervene and get me back to loved ones as soon as possible. Please."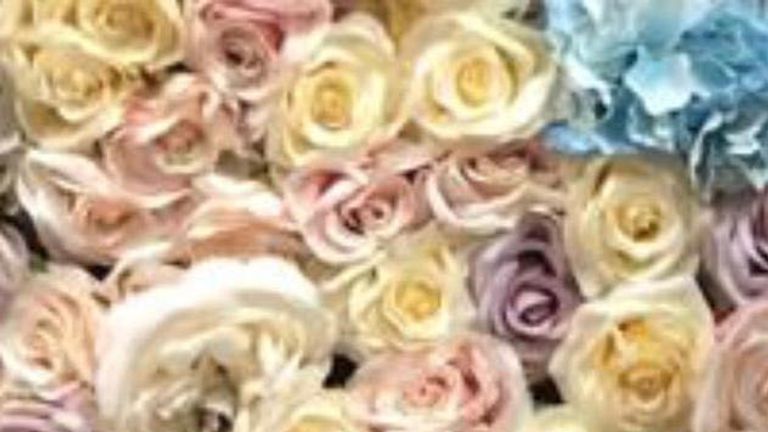 His parents, Maurice and Sue, said they were heartbroken at what has happened to their son, who lived in Dubai with his wife and their two young children.
"We want him back," the 69-year-old father said, speaking to Sky News at their home just outside Nottingham. "He is a family man. He is missing his wife and his kids terribly."
Mrs Neal, 66, said she and her husband have barely slept since they first learnt of their son's arrest in October.
"I want him home, back in this country," she said.
"I want him with his family and that's it. He's my son. He is 6ft tall and I call him 'little un' – always have done. He's my 'little un' and I want him home. I just want him home."
The Dubai police arrested Andrew Neal on 4 October at his apartment in the city.
The campaigning and advocacy group Detained in Dubai, which is representing the Neal family, said he unwittingly signed a confession even though he denies selling drugs.
The veteran's father accused the police of targeting his son because he is English and drives a red Jeep – the same attributes given by an accuser to officers of the person who allegedly had sold him drugs.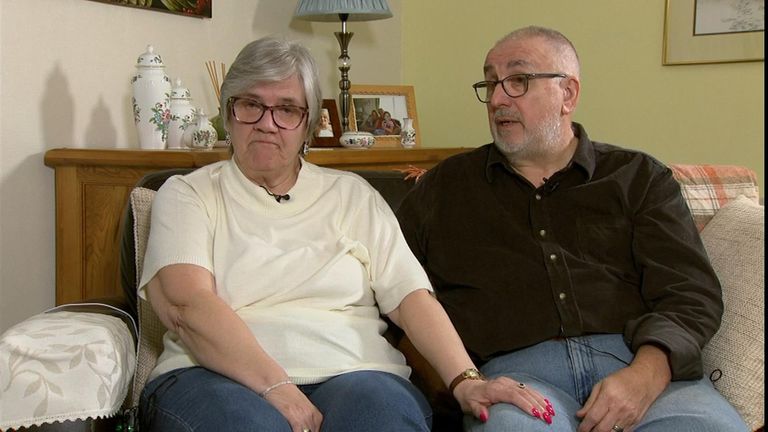 This person has since had retracted his allegation, Maurice Neal said.
He and his wife accused the Foreign and Commonwealth Office of failing to communicate with them about what they were doing to help their son.
"We phoned the foreign office. I was told after a hell of a lot of time, and getting moved from department to department, that because of data protection act we can't talk to you," Mr Neal said.
"They were aware of Andrew's situation but they can't talk to us and put the phone down and that was after being on the line for nearly an hour."
Asked how this made them feel, Mrs Neal said: "Angry. Very angry."
Her husband said: "The phone nearly went through the window."
They were told someone from the embassy would phone them. "I am still waiting for that call," Mr Neal said.
The foreign office said it is providing assistance to Andrew Neal and is in touch with his family.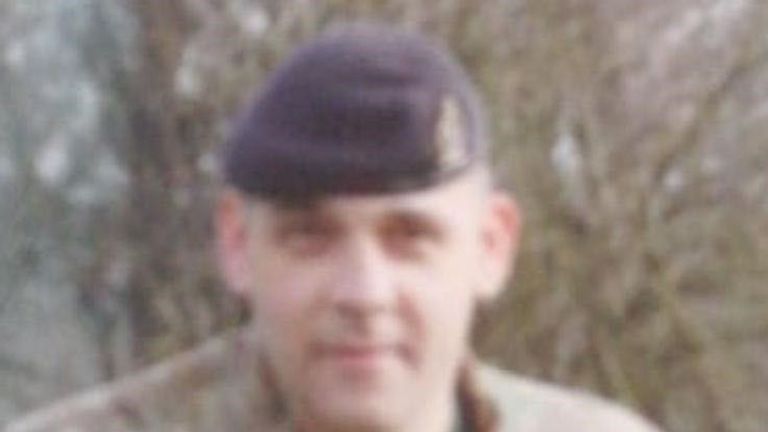 It is understood that consular staff have visited the veteran twice in detention and spoken to him by phone. They are also understood to have been in contact with the police and public prosecution on a number of occasions to ask for updates on the case.
The parents said they would like to see Britain do more to help, all the way up to Theresa May. Mrs Neal said her sister has written to the prime minister to request assistance.
In a message to the foreign office, Mr Neal said: "Get your finger out. Do something. This is an innocent man who has served his country for 24 years, he has PTSD [post-traumatic stress disorder] diagnosed by the army that is coming back on while in prison right now."
He continued: "The foreign office have done nothing. If they have done anything we don't know about it because they haven't contacted us."
The couple said their son would never sell drugs.
"He would never get involved, he would cross the street to avoid seeing somebody even smoking a joint or something," his father said.
They also described how the ordeal was impacting on the former corporal's children – his daughter, 6 and son, 2 – who cannot understand why their father has disappeared.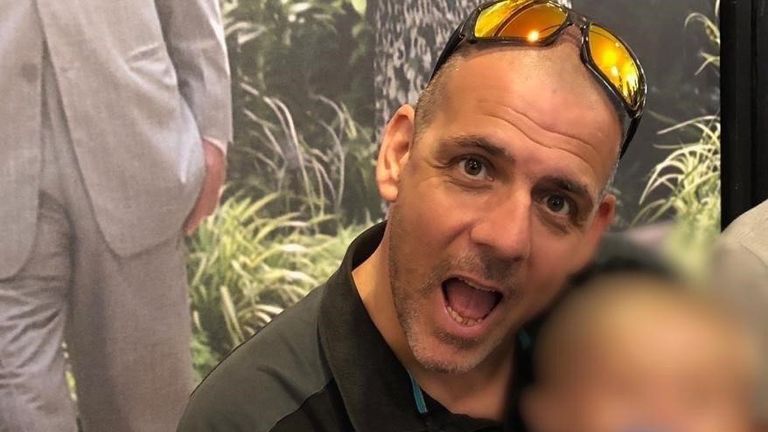 His wife told their daughter that he was working away and she could talk to him via the moon – telling the moon goodnight before going to bed.
Andrew Neal knew this is what his daughter was doing, so the first time he saw the moon from a prison cell he was so moved "he collapsed," Mrs Neal said. "He just cried."
Mr Neal moved to Dubai in 2015 with his family to run a dog training business. He has 14 medals from his time in the army, having served on a number of campaigns including in Iraq, Afghanistan, Bosnia, Kosovo, Sierra Leone and Northern Ireland.
Vietnamese hairdresser giving out Trump and Kim cuts | World News
Two unlikely style icons have emerged in Vietnam's capital of Hanoi, thanks to a barbershop giving out free Donald Trump and Kim Jong Un haircuts ahead of their summit next week.
About a dozen customers have opted for the politically-inspired 'dos at the Tuan Duong Beauty Academy, choosing to emulate either the North Korean leader or the president of the United States.
It's not caused quite the frenzy Jennifer Aniston did in the 90s when scores of fans began adopting her signature 'Rachel' hairstyle – but it's clear the leaders have fans in Vietnam.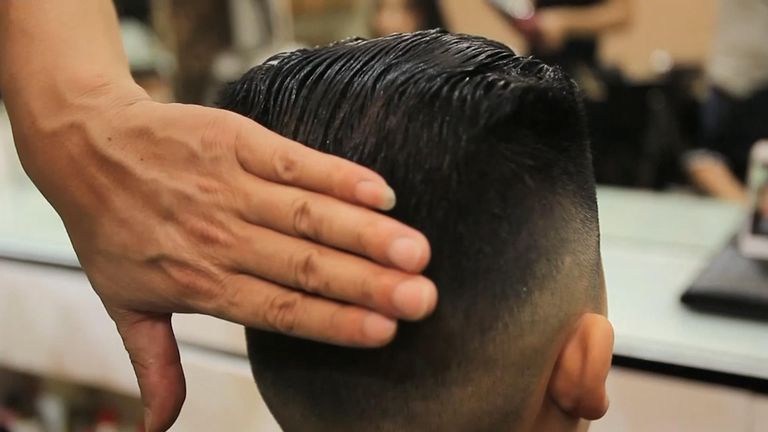 "Many people say that I look like Kim Jong Un, especially when I have this hairstyle," said nine-year-old To Gia Huy, who received one of the makeovers.
He said he hoped for a chance to meet the leader when he arrives in the capital for his second summit with President Trump, which follows their historic meeting in Singapore last June.
Hairdresser Le Tuan Duong – who is offering out the free haircuts – decided he needed to do something to mark the event.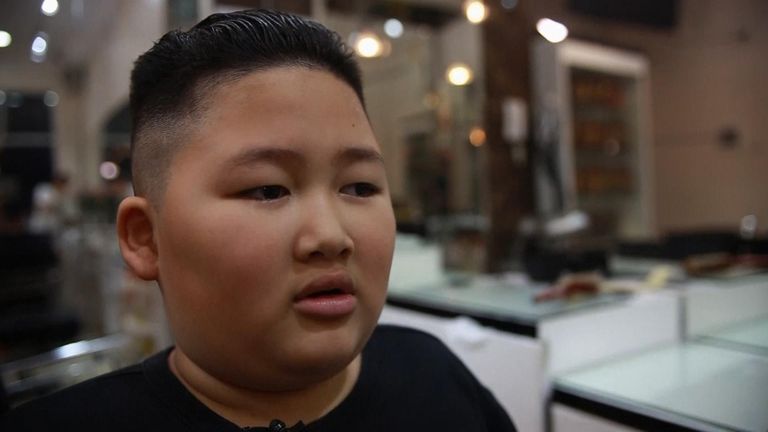 "Hanoi is a city of peace. When Donald Trump and Kim Jong Un decide to come here to talk about restoring peace, I think I should do something to show that Hanoi people welcome the summit," said Duong.
He said Mr Kim's hairstyle represents youth while Mr Trump's displays power.
He also revealed that the North Korean leader's style was more popular with customers.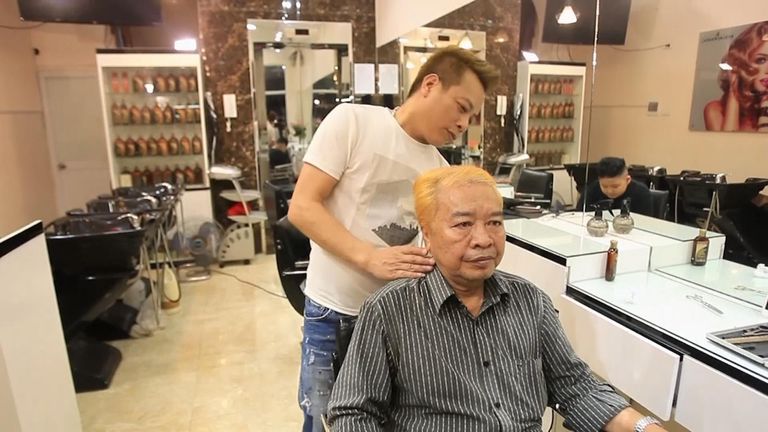 However, motorcycle taxi driver Le Phuc Hai, 66, chose to emulate Trump's yellow locks and confessed: "I really like Donald Trump so I want to have (his) hairstyle."
The summit will see President Trump attempt to encourage North Korea to abandon its nuclear programme and return the country to the nuclear non-proliferation agreement.