The brother of an Australian cricket star has been charged by police after he allegedly planted a note detailing a fake terror plot in order to frame a love rival.
Arsalan Khawaja – the brother of Pakistani-born batsman Usman Khawaja – was arrested by counter-terror investigators in Parramatta, west of Sydney, on Tuesday morning.
Police have confirmed that he has been charged with forgery and attempting to pervert justice with regards to a false document containing information on a scheme to target senior politicians and major monuments.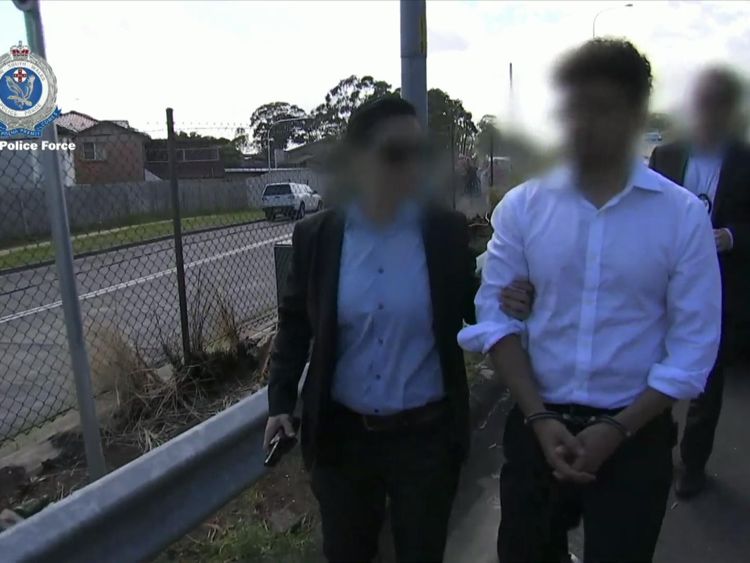 The bogus hit list – which included former prime minister Malcolm Turnbull and the Sydney Opera House – was found in a notebook at University of New South Wales on 30 August.
Its alarming discovery led to the wrongful arrest of PhD student Mohamed Nizamdeen, but the case against him was dismissed after officers were left unable to link the handwriting on the notebook to him.
Assistant police commissioner Mick Willing told reporters that Mr Nizamdeen, 25, had been the victim of a "planned and calculated" ruse, which he said was "motivated, in part, by a personal grievance".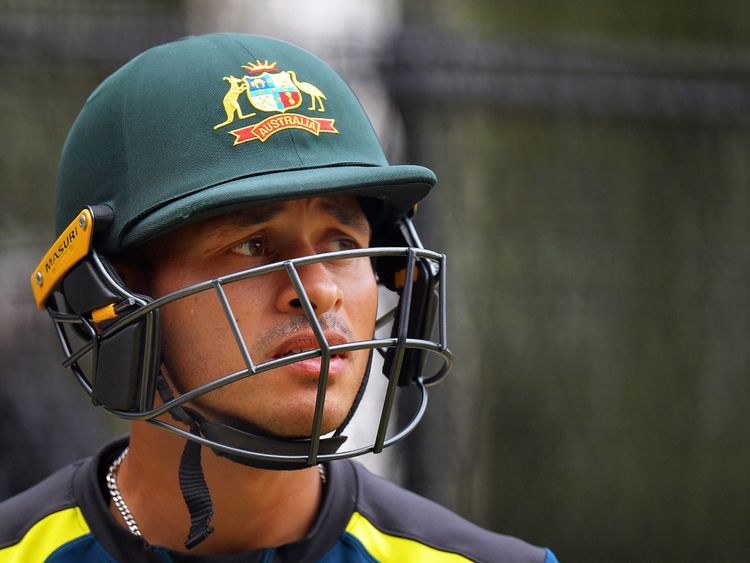 The Sydney Morning Herald is among the Australian news outlets reporting that the ill feeling between the pair was over a woman they both liked.
According to the Herald, Mr Nizamdeen is now suing police over his arrest, claiming the authorities were "immature" and "unprofessional" in the way they treated him.
Mr Willing said: "We regret the circumstances which led to him being charged and the time he subsequently spent in custody. We feel very sorry for him and what happened to him."
Khawaja, meanwhile, has already made his first court appearance and was granted bail with conditions, including surrendering his passport, not going within 100 metres of the university, and a $50,000 (£28,931) surety.
The 39-year-old is also required to report to Parramatta police station three times a week and is barred from contacting people who may be called as witnesses, with his next court date set for 12 February.
His brother offered little in the way of comment when quizzed by Fox Sports ahead of Australia's upcoming test match against India in Adelaide.
The cricketer said: "Out of respect for the process it'd be inappropriate for me to make any further comments."
At least 56 die in Bangladesh plastics warehouse fire | World News
At least 56 people have died and dozens more have been injured in a warehouse fire in the Bangladesh capital, Dhaka.
It is feared the number of dead could climb further as firefighters continue to search through the wreckage for more victims.
The blaze broke out in the four-storey building on Wednesday night in the Chawkbazar area of Old Dhaka and quickly spread to neighbouring properties.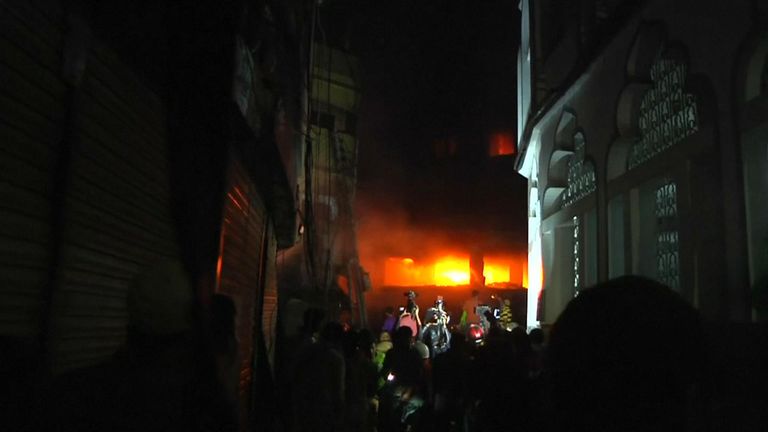 "So far, 56 bodies have been recovered. The number could rise further as searching is still continuing," Julfikar Rahman, a director of the Fire Service and Civil Defence, told Reuters.
He added that at least 50 people had been taken to hospital, some in a critical condition.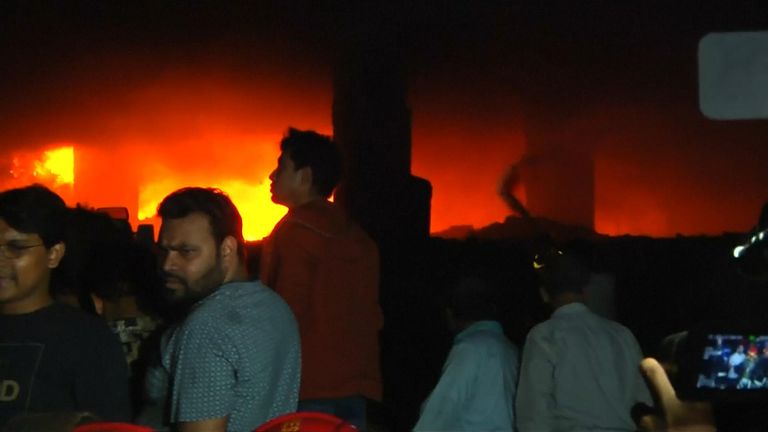 It is reported that the warehouse was full of highly flammable material being stored there and firefighters struggled to access adequate water supplies to fight the blaze.
It is not yet clear what caused the fire.
Brit jailed in Dubai pleads to come home ahead of court appearance | World News
A decorated former soldier has called on Britain to help save him from jail in Dubai where he has spent the past four-and-a-half months despite not being charged with a crime.
Andrew Neal, 44, who is accused of selling drugs but denies the allegation, made the appeal in an audio recording from prison that Sky News obtained through an intermediary.
He said he thought a decision on his case could be made by the Dubai authorities today.
"I have been detained for the last 140 days … without charge," he said.
"I would have thought that the Dubai prosecutors would have released me after all allegations of being involved in this case were removed and statements to that effect were signed…. I just want to go home to the United Kingdom to be with family and friends.
"I want to thank everybody who is helping me and my family during this horrible time.
"I hope that the government in the UK can intervene and get me back to loved ones as soon as possible. Please."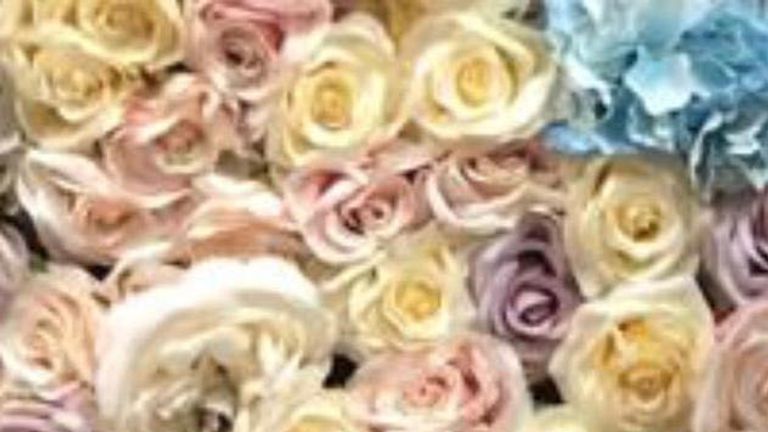 His parents, Maurice and Sue, said they were heartbroken at what has happened to their son, who lived in Dubai with his wife and their two young children.
"We want him back," the 69-year-old father said, speaking to Sky News at their home just outside Nottingham. "He is a family man. He is missing his wife and his kids terribly."
Mrs Neal, 66, said she and her husband have barely slept since they first learnt of their son's arrest in October.
"I want him home, back in this country," she said.
"I want him with his family and that's it. He's my son. He is 6ft tall and I call him 'little un' – always have done. He's my 'little un' and I want him home. I just want him home."
The Dubai police arrested Andrew Neal on 4 October at his apartment in the city.
The campaigning and advocacy group Detained in Dubai, which is representing the Neal family, said he unwittingly signed a confession even though he denies selling drugs.
The veteran's father accused the police of targeting his son because he is English and drives a red Jeep – the same attributes given by an accuser to officers of the person who allegedly had sold him drugs.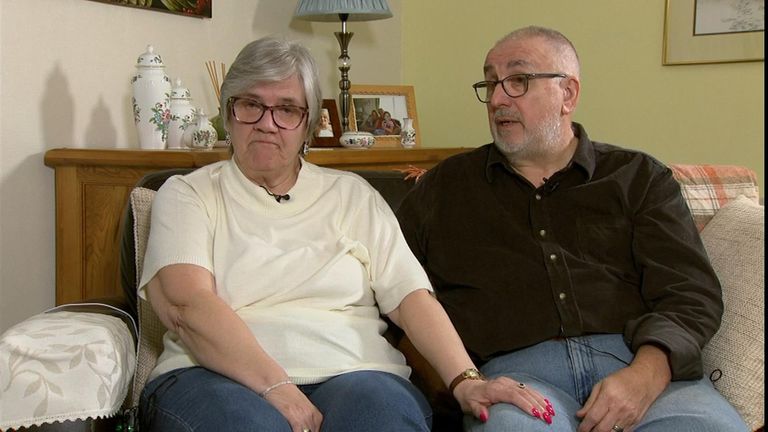 This person has since had retracted his allegation, Maurice Neal said.
He and his wife accused the Foreign and Commonwealth Office of failing to communicate with them about what they were doing to help their son.
"We phoned the foreign office. I was told after a hell of a lot of time, and getting moved from department to department, that because of data protection act we can't talk to you," Mr Neal said.
"They were aware of Andrew's situation but they can't talk to us and put the phone down and that was after being on the line for nearly an hour."
Asked how this made them feel, Mrs Neal said: "Angry. Very angry."
Her husband said: "The phone nearly went through the window."
They were told someone from the embassy would phone them. "I am still waiting for that call," Mr Neal said.
The foreign office said it is providing assistance to Andrew Neal and is in touch with his family.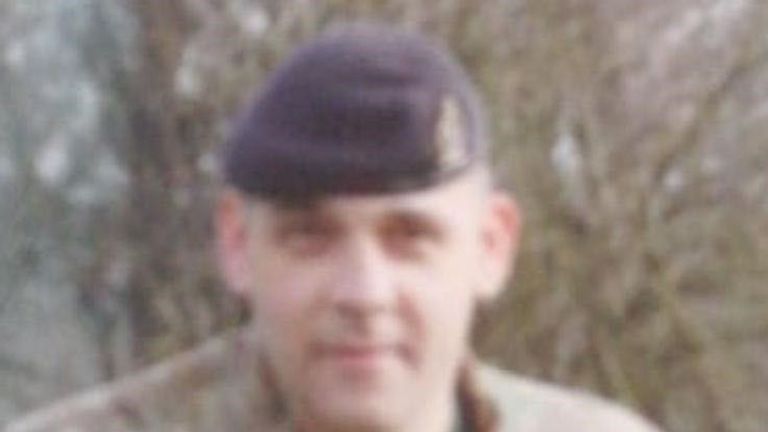 It is understood that consular staff have visited the veteran twice in detention and spoken to him by phone. They are also understood to have been in contact with the police and public prosecution on a number of occasions to ask for updates on the case.
The parents said they would like to see Britain do more to help, all the way up to Theresa May. Mrs Neal said her sister has written to the prime minister to request assistance.
In a message to the foreign office, Mr Neal said: "Get your finger out. Do something. This is an innocent man who has served his country for 24 years, he has PTSD [post-traumatic stress disorder] diagnosed by the army that is coming back on while in prison right now."
He continued: "The foreign office have done nothing. If they have done anything we don't know about it because they haven't contacted us."
The couple said their son would never sell drugs.
"He would never get involved, he would cross the street to avoid seeing somebody even smoking a joint or something," his father said.
They also described how the ordeal was impacting on the former corporal's children – his daughter, 6 and son, 2 – who cannot understand why their father has disappeared.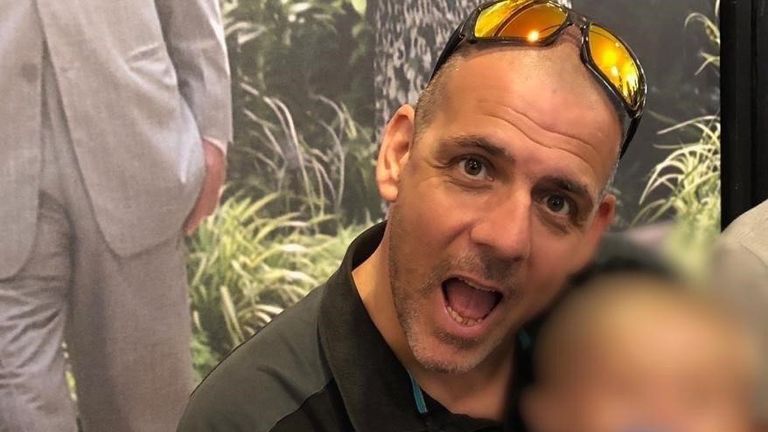 His wife told their daughter that he was working away and she could talk to him via the moon – telling the moon goodnight before going to bed.
Andrew Neal knew this is what his daughter was doing, so the first time he saw the moon from a prison cell he was so moved "he collapsed," Mrs Neal said. "He just cried."
Mr Neal moved to Dubai in 2015 with his family to run a dog training business. He has 14 medals from his time in the army, having served on a number of campaigns including in Iraq, Afghanistan, Bosnia, Kosovo, Sierra Leone and Northern Ireland.
Vietnamese hairdresser giving out Trump and Kim cuts | World News
Two unlikely style icons have emerged in Vietnam's capital of Hanoi, thanks to a barbershop giving out free Donald Trump and Kim Jong Un haircuts ahead of their summit next week.
About a dozen customers have opted for the politically-inspired 'dos at the Tuan Duong Beauty Academy, choosing to emulate either the North Korean leader or the president of the United States.
It's not caused quite the frenzy Jennifer Aniston did in the 90s when scores of fans began adopting her signature 'Rachel' hairstyle – but it's clear the leaders have fans in Vietnam.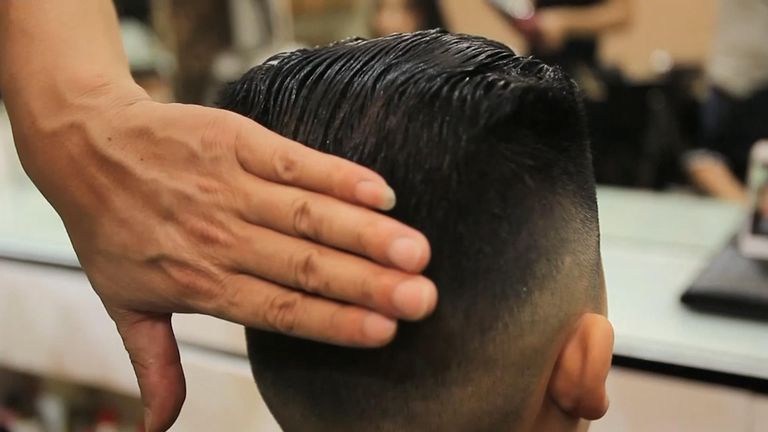 "Many people say that I look like Kim Jong Un, especially when I have this hairstyle," said nine-year-old To Gia Huy, who received one of the makeovers.
He said he hoped for a chance to meet the leader when he arrives in the capital for his second summit with President Trump, which follows their historic meeting in Singapore last June.
Hairdresser Le Tuan Duong – who is offering out the free haircuts – decided he needed to do something to mark the event.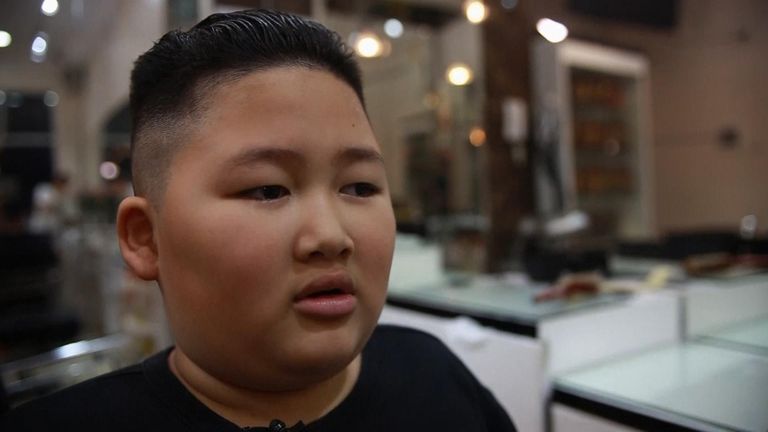 "Hanoi is a city of peace. When Donald Trump and Kim Jong Un decide to come here to talk about restoring peace, I think I should do something to show that Hanoi people welcome the summit," said Duong.
He said Mr Kim's hairstyle represents youth while Mr Trump's displays power.
He also revealed that the North Korean leader's style was more popular with customers.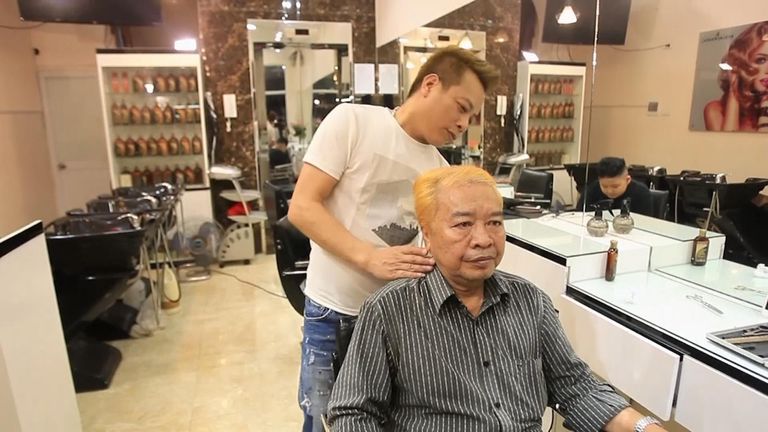 However, motorcycle taxi driver Le Phuc Hai, 66, chose to emulate Trump's yellow locks and confessed: "I really like Donald Trump so I want to have (his) hairstyle."
The summit will see President Trump attempt to encourage North Korea to abandon its nuclear programme and return the country to the nuclear non-proliferation agreement.