Michelle Obama says one of her main aims throughout her years as first lady was to not fall over and become a meme.
In an honest, funny account of her life and her time in the White House, Mrs Obama spoke frankly about the challenges she faced as the first black first lady – and that even one of the most famous women in the world still worries about falling over and looking stupid.
But she was far from making herself look anything but brilliant if the cheers and standing ovations at London's Royal Festival Hall were anything to go by.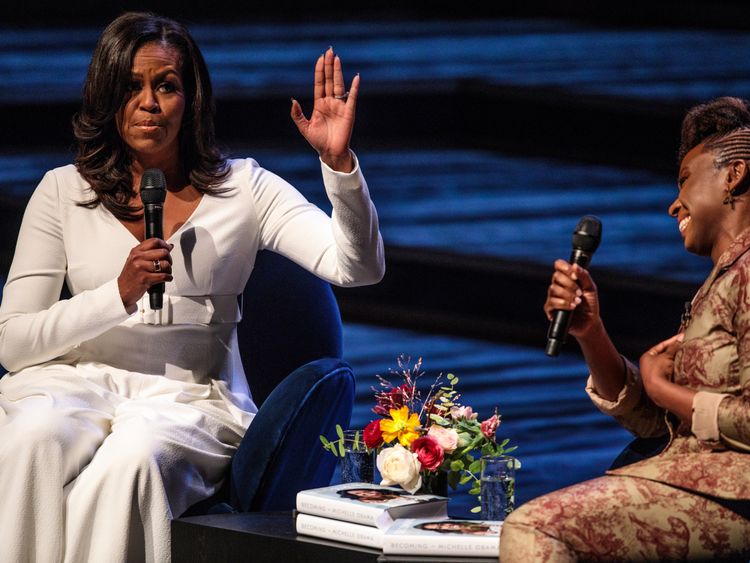 Speaking to author Chimamanda Ngozi Adichie at the event, Mrs Obama recounted events that led to her publishing her first book, Becoming – from growing up in Chicago's South Side, to marrying the man she mentored at a law firm after getting her law degree.
That man, named Barack, was late on his first day.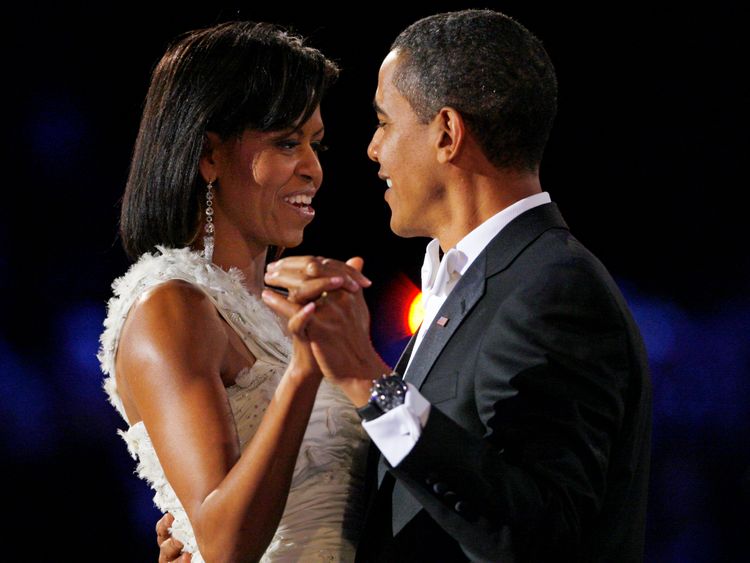 On growing up in a working class family with not a lot of money, Mrs Obama said one of the most valuable things she was taught as a child was that her feelings were important.
"My mother said I'm raising adults, I'm not raising babies," she recalled.
"It was never 'speak when spoken to', she encouraged us to let our voices be heard.
"My parents believed my voice was relevant and my opinions were meaningful and my anger and frustration was real.
"That was the gift they gave me. They kept my flame lit – even though some people put that flame out or douse it because were scared they may not be ladylike."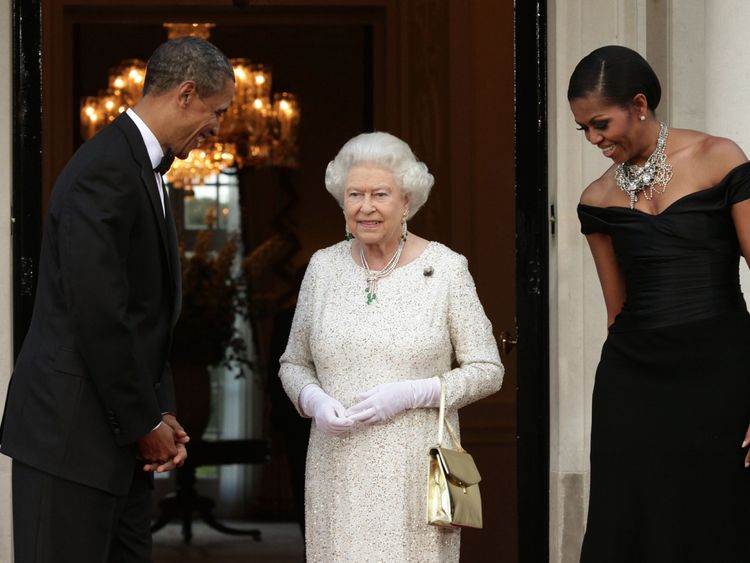 And of course, she told of the moment that she breached protocol and touched Her Majesty.
She said: "I touched her! After all those protocol lessons, I was human."
But in all the trials and tribulations that come with being first lady, Mrs Obama said "if you wanted to know what I thought about" – it was falling over.
"One or my primary goals for the eight years was to never become a meme," she admitted.
She also spoke of her marriage and how the former president treats her with love and respect, and had a few tips for the men who came to see her.
"He doesn't play games fellas, that's a very attractive quality," she said.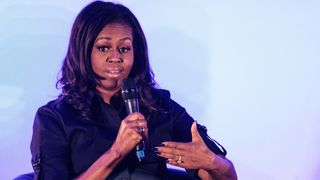 Michelle LaVaughn Robinson Obama is much more than a former first lady, and that is the message she wanted to hammer home.
Although she was thrust into the spotlight as the president's wife, she wants to tell all women and young people that it's not about where they started, and they can build their own dreams like she did – even as the wife of one of the world's most powerful men.
"I didn't want to become an appendage to his dreams," she said.
"I didn't want to follow his jet stream. I wanted my own identity so I wouldn't get lost in his journey."
IS 'decimated' and down to last mile of territory, says US vice president Mike Pence | World News

The Islamic State caliphate has been "decimated" and the last of mile of IS-controlled territory in Syria is being captured by American-backed forces, says US vice president Mike Pence.
He said the US would keep a strong presence in the Middle East and vowed the remnants of IS would be "hunted down wherever and whenever they rear their ugly head".
Mr Pence said the troops have liberated five million Iraqis, Syrians, Arabs and Kurds from IS control.
It comes as the US military begins the process of withdrawing its troops from Syria following a decision by Donald Trump last year.
But the president's move has sparked widespread fears that it could lead to a resurgence of IS in the future.
More follows…
Nigeria postpones presidential election at last minute | World News
Nigeria's presidential election has been postponed just hours before polls were due to open.
The country's election commission said it was delaying the vote to 23 February due to unspecified "challenges", amid reports that voting materials had not been delivered to some areas.
The delay is expected to spark anger in Africa's most populous nation and largest democracy after many people had relocated for the chance to vote.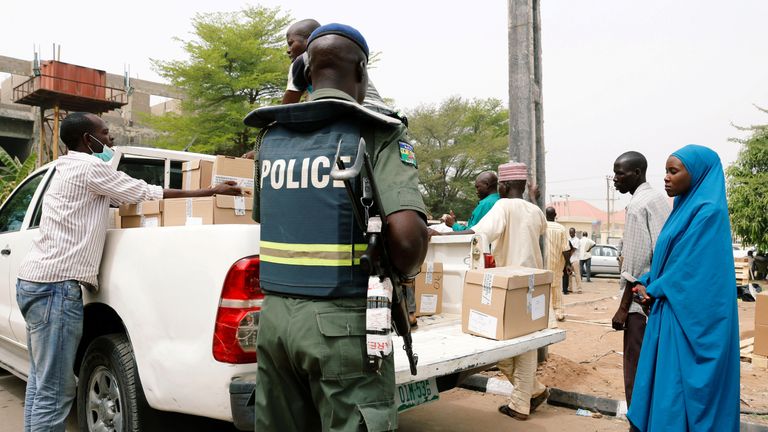 Mahmood Yakubu, chairman of the Independent National Electoral Commission (INEC), said: "This was a difficult decision to take but necessary for successful delivery of the elections and the consolidation of our democracy."
A review of logistics led the commission to conclude that going ahead with the election as planned was "no longer feasible," he said.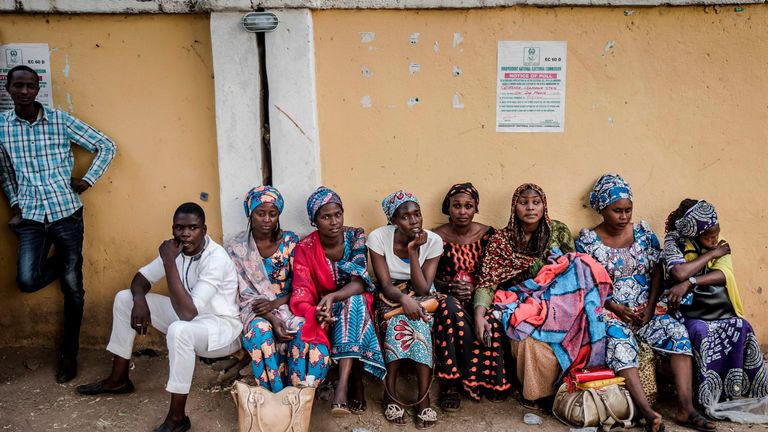 Nigeria also postponed its presidential election in 2015 because of deadly insecurity in the northeast of the country, which remains under threat from Islamic extremists.
More than 84 million voters had been expected to head to the polls on Saturday, in what is seen as a close and heated race between President Muhammadu Buhari and Atiku Abubakar, a billionaire former vice president.
:: 'Four' killed in stampede at election rally for Nigeria president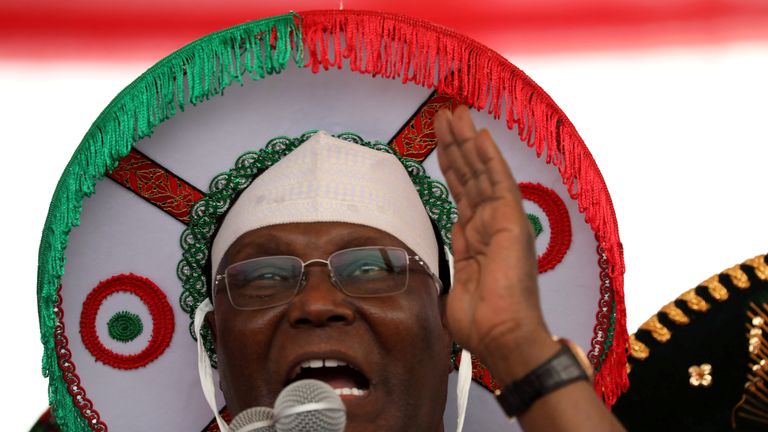 Both men have pledged to work for a peaceful election even as their supporters, including high-level officials, have caused alarm with warnings against foreign interference and allegations of rigging.
Mr Buhari made history when he came to power in 2015 with the first defeat of an incumbent Nigerian president.
That election was hailed as one of the most transparent and untroubled ever in Nigeria, which has seen deadly post-vote violence in the past.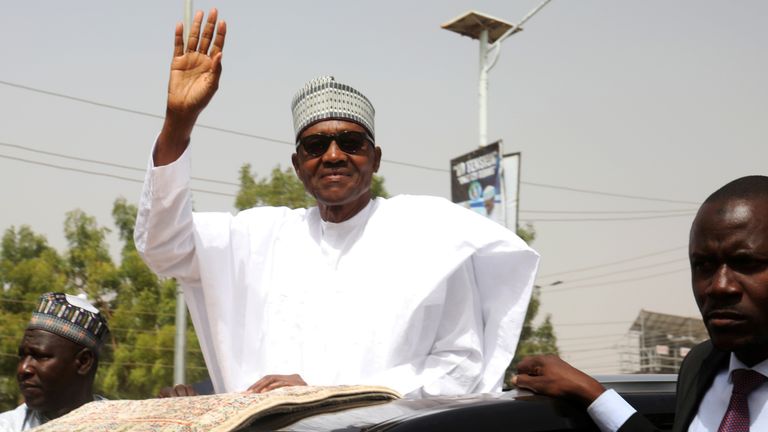 Mr Buhari's term has been marked by a crash in global oil prices that spun Nigeria's economy into a rare recession, from which it only emerged in 2017.
Unemployment shot up and the country passed India as the nation with the most people living in extreme poverty. More than 13 million children are said to be out of school.
Many Nigerians also worry about Mr Buhari himself after he spent more than 150 days outside the country for an unspecified medical treatment.
In December, he bizarrely denied rumours he had died following a period of ill health and had been replaced by a Sudanese clone.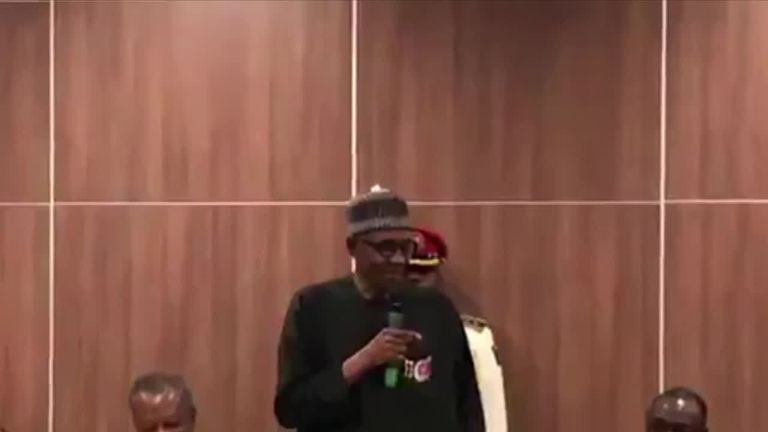 Meanwhile, Mr Abubakar has followed in the footsteps of US President Donald Trump by campaigning on the theme of "Let's Make Nigeria Work Again".
He has vowed to apply his business acumen to privatise Nigeria's state oil company and lift 50 million people out of poverty by 2025, but has faced years of corruption allegations.
Emiliano Sala's funeral to be held in Argentina | World News
The funeral of Emiliano Sala is set to take place in Argentina following his death in a plane crash over the English Channel.
The footballer's relatives wept after his body arrived in Buenos Aires on Friday before being taken to his home province of Santa Fe.
The 28-year-old striker died last month, just two days after completing a £15m move from French club Nantes to Cardiff City.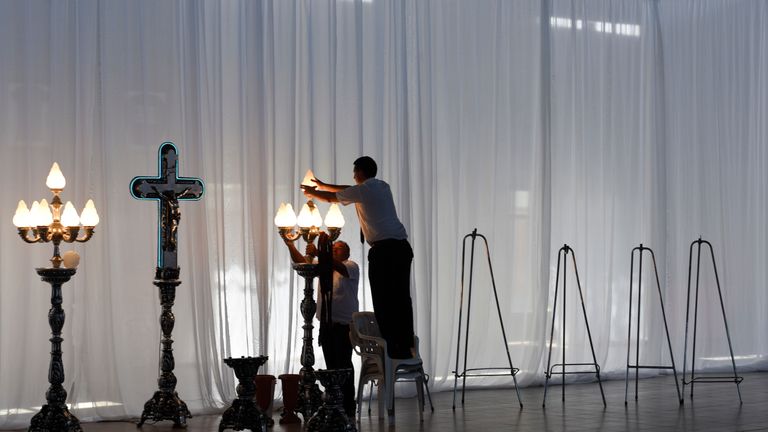 His funeral is taking place in his hometown of Progreso from 10am UK time (7am local time), with Cardiff manager Neil Warnock and chief executive Ken Choo expected to attend.
Martha Kelner, Sky News' sports correspondent, who is in Progreso, said Sala's body will be cremated in Santa Fe in line with his family's wishes.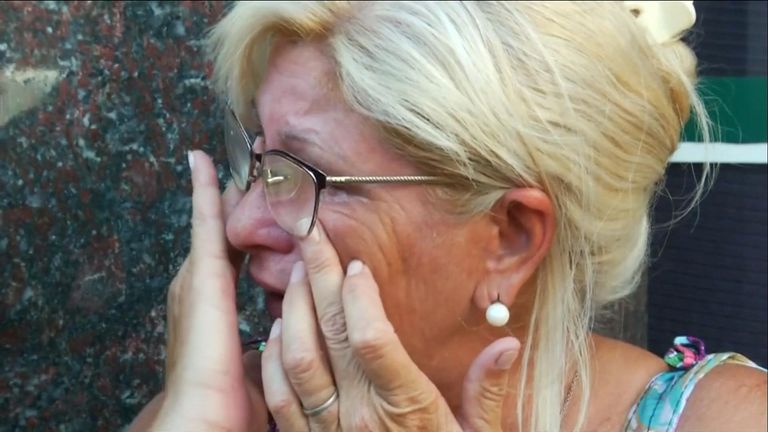 The Argentinian striker was travelling to Cardiff in a private plane with pilot David Ibbotson when it crashed in the English Channel near Alderney on 21 January.
Sala's body was recovered from the wreckage on 7 February but Mr Ibbotson remains missing, with funds being raised to continue the search for the 59-year-old from Lincolnshire.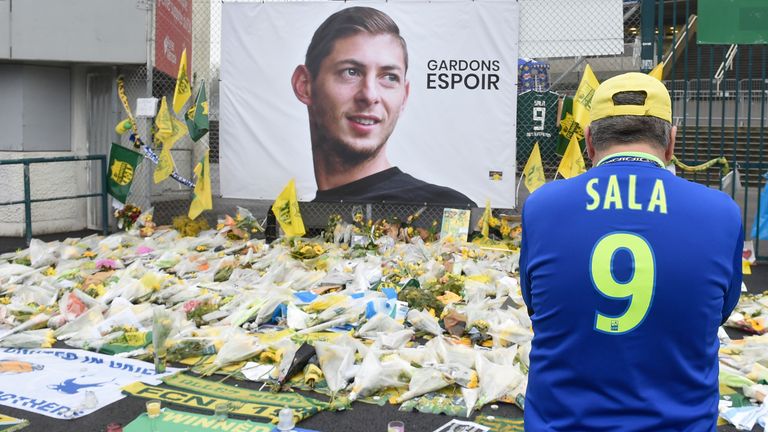 A post-mortem examination confirmed Sala had died from "head and trunk injuries", Dorset Coroner's Court heard.
Nantes, for whom Sala scored 42 goals in 120 league appearances, will be represented at his funeral by defender Nicolas Pallois and general secretary Loic Morin.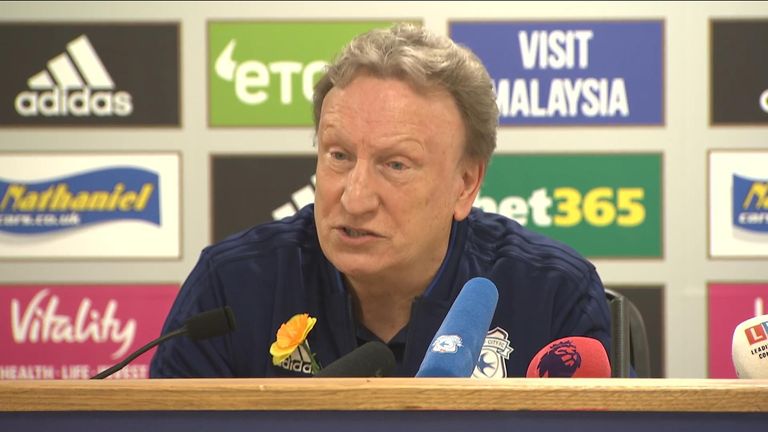 Sala's boyhood club, San Martin de Progreso, posted an emotional tribute on Facebook earlier this week, saying: "We are waiting for you… like the first day you left but this time to stay with us forever.
"You went and you are an example for everyone. Eternally in our hearts."