An inmate in the US has chosen to be executed in the electric chair after arguing that lethal injections are not humane.
David Earl Miller will be the second person to die in the Tennessee's electric chair in recent months on Thursday evening.
The 61-year-old has been on death row for 36 years – the longest time a prisoner has waited for execution in the state.
Miller was convicted of first-degree murder for the May 1981 killing of Lee Standifer.
The 23-year-old woman, who was mentally disabled, was repeatedly beaten, stabbed and dragged into the woods after going on a date with Miller.
Convicted murderer Edmund Zagorski, who was executed on 1 November, had also chosen the electric chair over lethal injection, despite proponents saying this method is painless and humane.
Both inmates had argued in court that Tennessee's current method, involving the drug midazolam, involves a prolonged and torturous death.
Miller and Zagorski pointed to the state's execution of Billy Ray Irick in August, which took about 20 minutes.
During this time, Irick was coughing and huffing before he turned dark purple.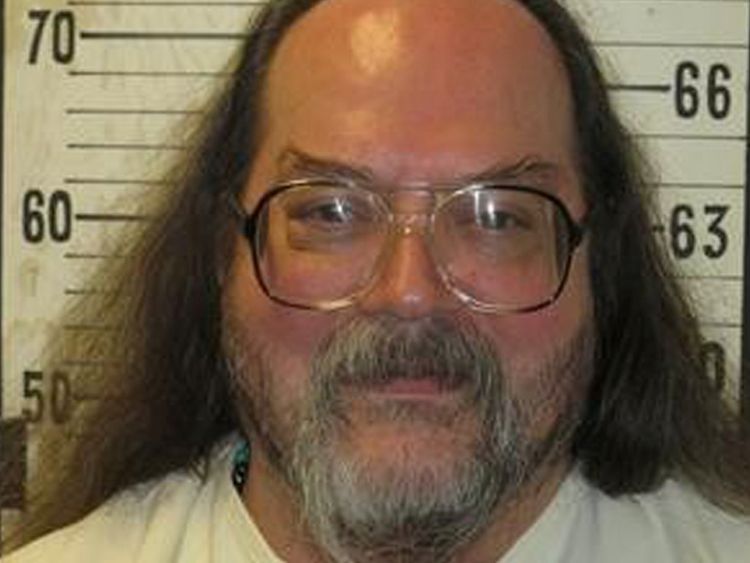 The duo's case was thrown out – mainly because a judge said they failed to prove that a more humane alternative was available.
Zagorski's execution was delayed for about three weeks after he requested the electric chair amid a last-minute flurry of legal manoeuvres.
A federal court judge eventually ordered the state to comply, and the 63-year-old was executed on 1 November.
It was only the second time Tennessee had put an inmate to death in the electric chair since 1960.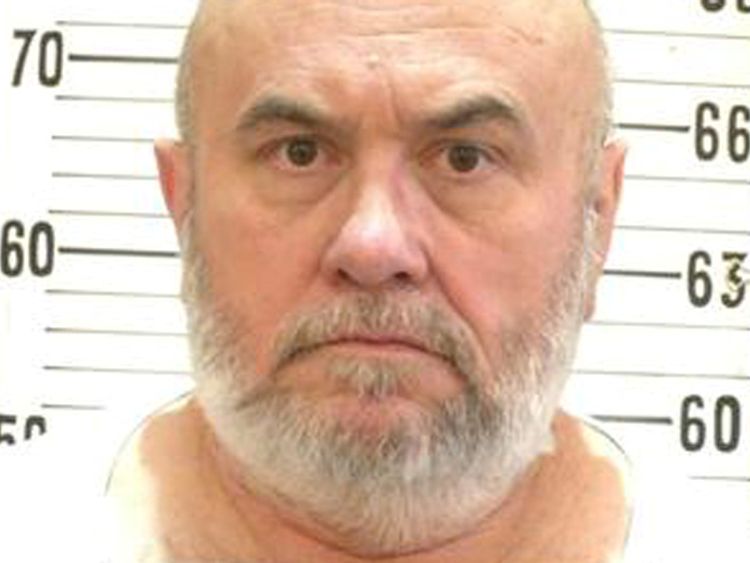 States have moved away from the electric chair in recent decades – and no state uses electrocution as its main execution method anymore.
First used in 1890, execution by electric chair was developed as a "humane alternative" to hanging.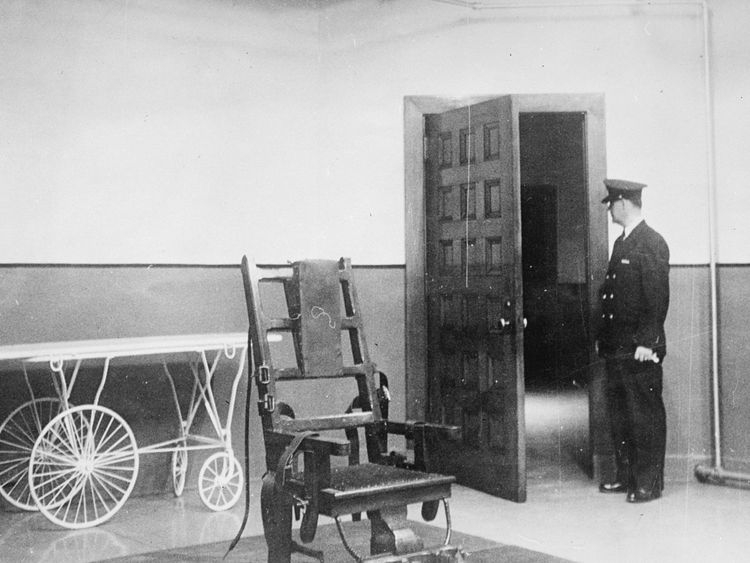 Various cycles of alternating current would be passed through the individual's body which would then cause fatal damage to the internal organs. It involves two powerful jolts of electric current, with the first causing immediate unconsciousness.
In Tennessee, inmates whose crimes were committed before 1999 can choose electrocution over lethal injection.
Vincent Lambert: Doctors told to restart life support for paralysed patient | World News
French doctors have been ordered to resume giving food and water to a quadriplegic – just 12 hours after they switched off his life support against his parents' will.
The fate of Vincent Lambert, who has been in a vegetative state since a motorcycle accident in 2008, has renewed a fierce debate over the right to die that has split his family and the country.
Mr Lambert's doctors in the northeastern city of Reims said earlier this month they would start withdrawing care, and on Monday stopped feeding him food and water through a gastric tube and began administering sedatives.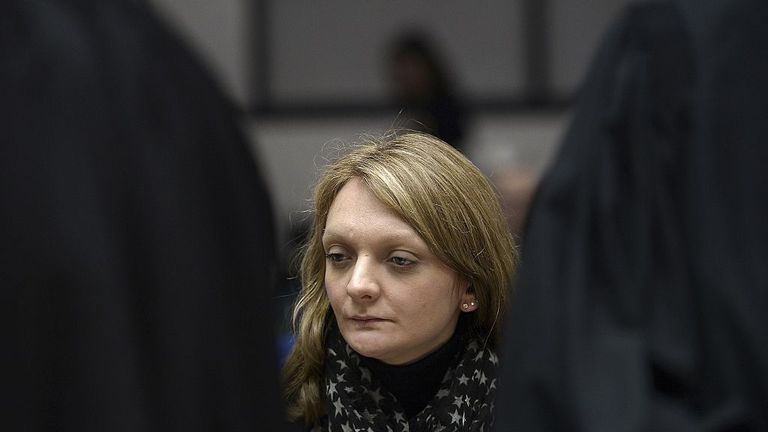 His mother Viviane, who branded doctors "monsters", launched a last-ditch legal bid to keep him alive at the European Court of Human Rights and appealed to French President Emmanuel Macron to intervene.
The Strasbourg-based tribunal said there was no violation of Mr Lambert's right to life in the medics' decision, while Mr Macron said he could not intervene.
However, the Paris Appeal Court ruled doctors must respect a 3 May request made by the UN Committee on the Rights of Persons with Disabilities to the French government that it prevent the "euthanasia" of Mr Lambert while his case is examined.
During the last 11 years, the 42-year-old has had almost no consciousness, but can breathe without a respirator and occasionally moves his eyes.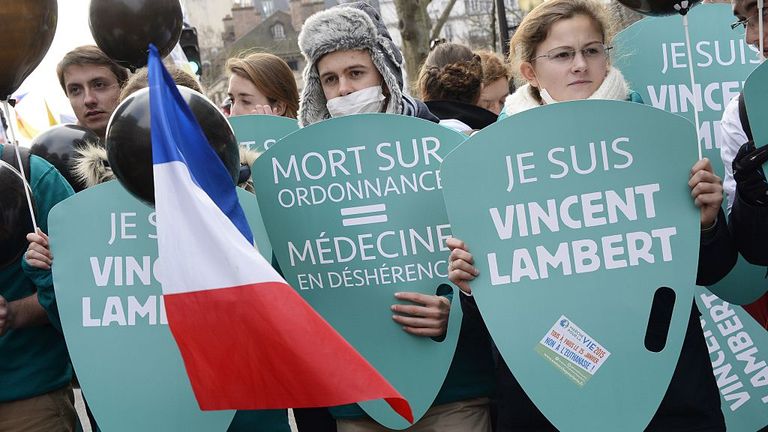 His wife, Rachel, and some of his siblings say care should be withdrawn, but his parents, backed by other relatives, say he should be kept alive.
Euthanasia is illegal in France, but in 2016 a law was introduced giving terminally ill patients the right to be put into continuous deep sedation (CDS) by doctors until death.
The law draws a distinction between euthanasia and CDS, making France the first country to legislate in such a way.
Michael Slater: Former Australian cricketer sorry after being kicked off Qantas flight | World News
Former Australian cricket star and commentator Michael Slater has apologised after being kicked off a flight for being "disruptive".
According to reports, the batsman had been arguing with two female friends on Sunday while boarding the Qantas flight from Sydney to Wagga Wagga in New South Wales.
In a statement, a Qantas spokesman confirmed a male passenger was asked to leave the flight "for being disruptive".
"He complied with the crew's request," he added.
In a statement to Macquarie Sports Radio, Slater said: "I apologise for the inconvenience this caused other passengers on the flight."
However, he and his management team denied a further claim he had locked himself in the plane's toilet following the incident.
Slater is currently a commentator for the Seven Network in Australia.
The former batsman was part of the Australian cricket squad from 1993 to 2001, playing 74 Tests.
FIFA vows to change Women's World Cup seats after fans seated separately | World News
Football fans have been left furious after discovering the seats they bought for matches in the Women's World Cup aren't together.
Groups who bought tickets for the tournament, which starts in France on 7 June, will only be able to rearrange their allocated seats if adults have been split up from children aged 18 and under.
FIFA claim a message on the site when fans bought tickets would have alerted them to the fact that seats were not all next to each other, but many disagree.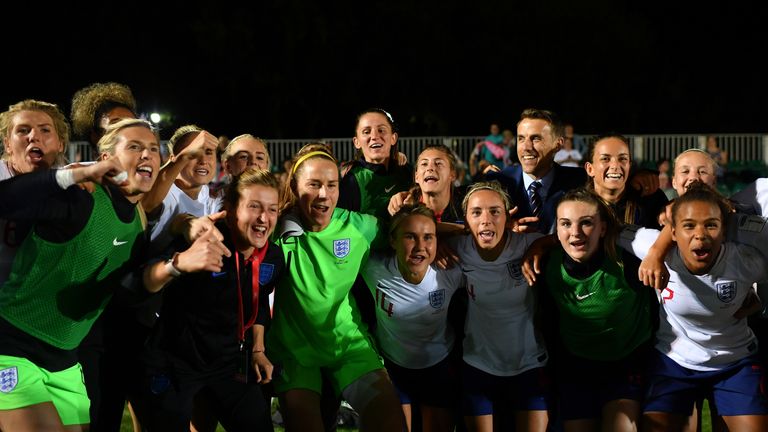 FIFA subsequently issued an apology, saying they were confident the problem would be solved.
The first message on the tournament's official Twitter account said: "Dear fans. We have noted some of your comments, re: your tickets.
"When you placed your order, a message indicating not all seats would be located next to each other did appear, before confirmation of your purchase. Unfortunately we will not be able to modify your order.
"However, an exception could be made for parents whose seats are not next to the seats of their underage children (18 years old and younger). For more info, do not hesitate to contact the ticketing customer service team."
Later, they somewhat backtracked, writing: "The previous tweets regarding FIFA Women's World Cup tickets allocation were published without a full understanding of the situation and we apologise for that. The issues were faced by less than 1% of fans requesting tickets for the semi finals and the final.
"FIFA and the Local Organising Committee are confident the problems will be solved and the fans will be able to enjoy the matches as they envisaged."
One angry fan, Christine Napier, wrote: "There was no message indicating this when booking why would families with young children book tickets & not be able sit together travelling from all over.
"This error needs to be rectified asap & families seated together. No different from any other event & should have been simple."
Faye Meredith-Shone said: "Not hard to understand is it really? Months you've had people's money & only now you've had to be told via twitter you've separated families & friends at one of the biggest events of the summer? Just sort it or it is going to be manic. Joke."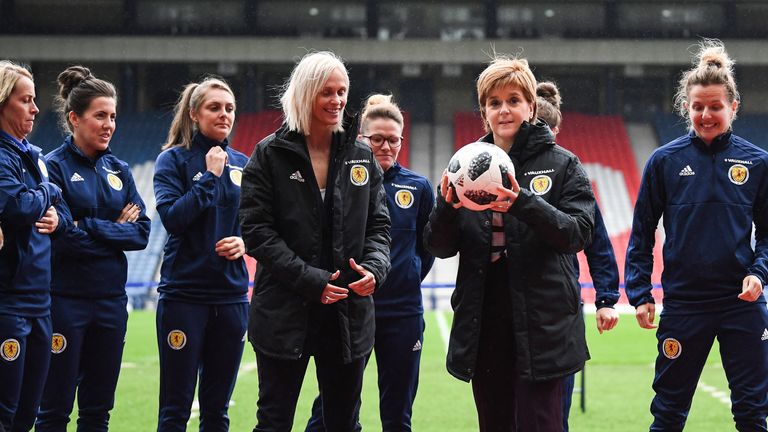 Another fan came up with a solution saying: "I suggest you open the gates very early so fans can do the musical chair thing and sort it out themselves."
One fan joked: "Finally…..I'm part of the 1%."
England and Scotland have both qualified for the tournament and have been paired together in Group D. They play each other at the 35,000-capacity Allianz Riviera on 9 June.