An inmate in the US has chosen to be executed in the electric chair after arguing that lethal injections are not humane.
David Earl Miller will be the second person to die in the Tennessee's electric chair in recent months on Thursday evening.
The 61-year-old has been on death row for 36 years – the longest time a prisoner has waited for execution in the state.
Miller was convicted of first-degree murder for the May 1981 killing of Lee Standifer.
The 23-year-old woman, who was mentally disabled, was repeatedly beaten, stabbed and dragged into the woods after going on a date with Miller.
Convicted murderer Edmund Zagorski, who was executed on 1 November, had also chosen the electric chair over lethal injection, despite proponents saying this method is painless and humane.
Both inmates had argued in court that Tennessee's current method, involving the drug midazolam, involves a prolonged and torturous death.
Miller and Zagorski pointed to the state's execution of Billy Ray Irick in August, which took about 20 minutes.
During this time, Irick was coughing and huffing before he turned dark purple.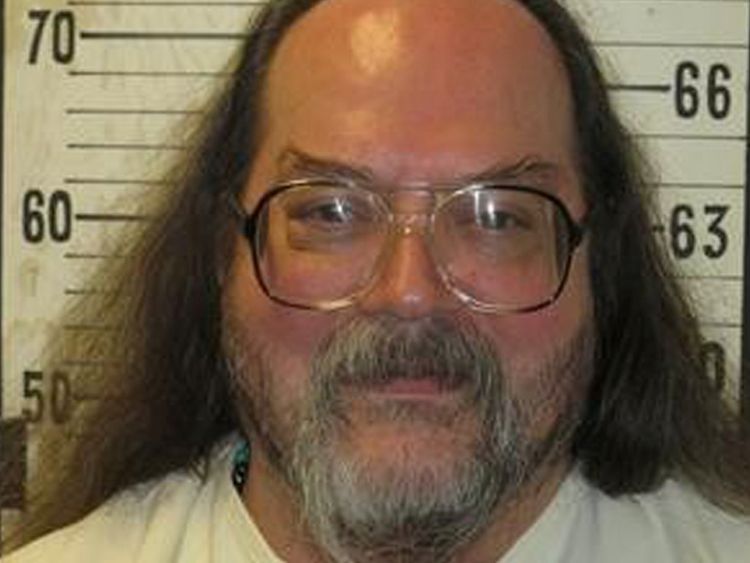 The duo's case was thrown out – mainly because a judge said they failed to prove that a more humane alternative was available.
Zagorski's execution was delayed for about three weeks after he requested the electric chair amid a last-minute flurry of legal manoeuvres.
A federal court judge eventually ordered the state to comply, and the 63-year-old was executed on 1 November.
It was only the second time Tennessee had put an inmate to death in the electric chair since 1960.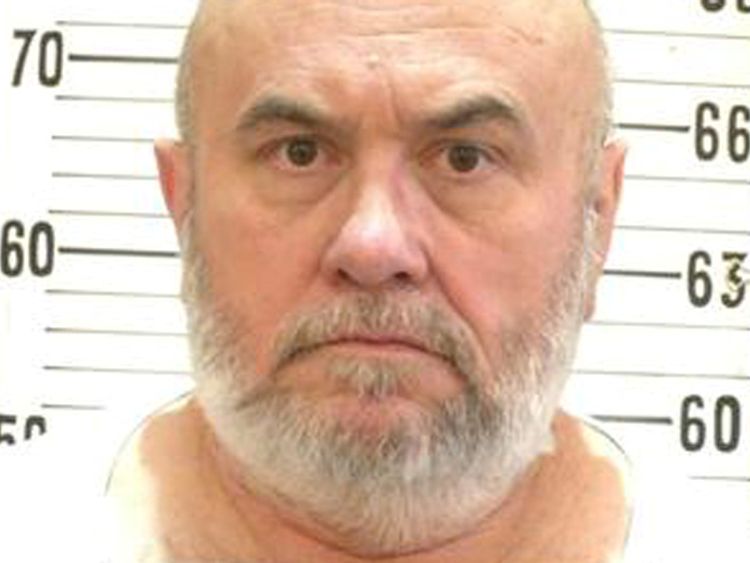 States have moved away from the electric chair in recent decades – and no state uses electrocution as its main execution method anymore.
First used in 1890, execution by electric chair was developed as a "humane alternative" to hanging.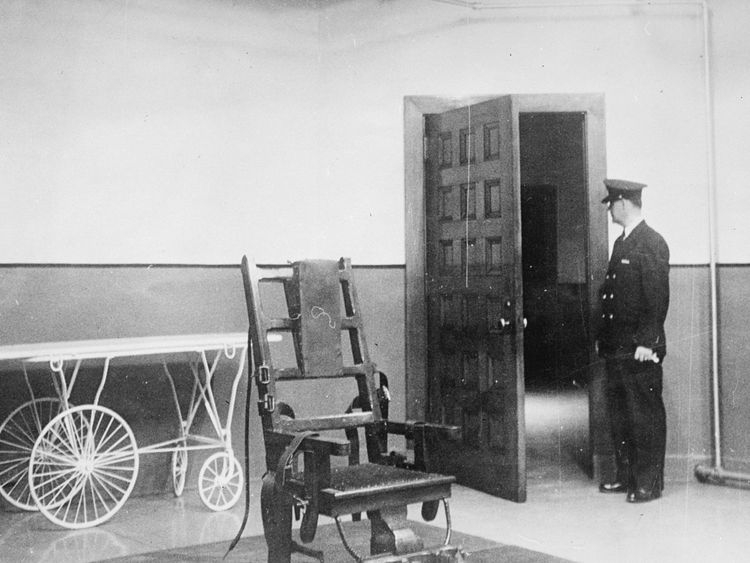 Various cycles of alternating current would be passed through the individual's body which would then cause fatal damage to the internal organs. It involves two powerful jolts of electric current, with the first causing immediate unconsciousness.
In Tennessee, inmates whose crimes were committed before 1999 can choose electrocution over lethal injection.
Child among 22 migrants rescued from Channel by French authorities | World News

French authorities have rescued 22 migrants who got into trouble while trying to cross the Channel.
The group, which included a woman and a child, was found roughly two miles off the coast of Dunkirk at about 1.30am on Sunday.
Authorities were alerted to the migrants' plight by a ferry just after midnight and sent out search and rescue teams.
They were safely recovered and taken back to Dunkirk on board the RIAS Bee Languedoc.
Earlier this week, Boris Johnson warned migrants not to attempt the Channel crossing, saying: "We will send you back."
The prime minister said: "Clearly the most important thing is to stop them coming across from France so we are working very closely with the French authorities.
"The point I would just make to people thinking of making this journey – one, it is very hazardous, you may think the weather looks great but it's a very, very dangerous thing to do.
"The second thing is – we will send you back. The UK should not be regarded as a place where you could automatically come and break the law by seeking to arrive illegally."
His comments came after dozens of migrants were rescued off the British south coast on Thursday.
One witness told Sky News dozens of people were picked up and taken to Dover, in Kent.
The Home Office confirmed 37 migrants were rescued after four small boats were intercepted.
It said Home Secretary Priti Patel would be raising the issue with her French counterpart.
Five Britons arrested and 100kg of drugs confiscated in Malaga | UK News
A British criminal network has been foiled in Spain, with more than 100kg of drugs confiscated. 
Five Britons – three men and two women aged between 38 and 62 – have been arrested in connection with the network by the National Police in Malaga.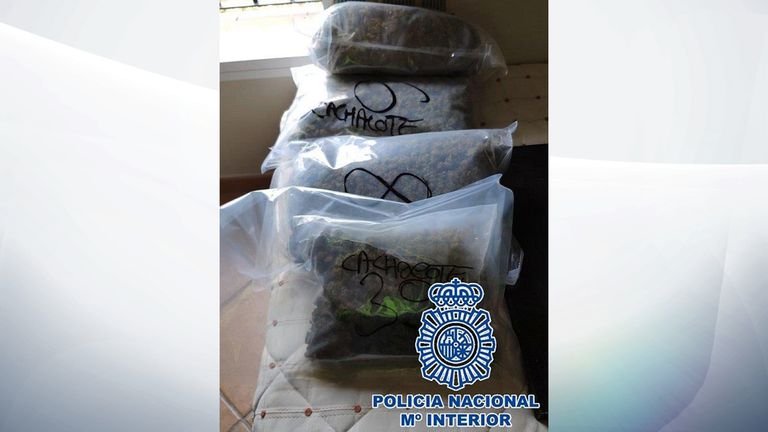 Officers said they intercepted 52kg of a mix of marijuana and hash, and 51kg of vacuum-packed marijuana buds.
The police operation also saw the seizure of 23,000 euros (£21,000) in cash.
Drugs were being sent across Europe through couriers based in Malaga, and it is thought they were destined for countries including the UK, Sweden, Poland and Denmark.
The suspects allegedly took steps to avoid police, including frequently changing which vehicles they used and the homes they rented, officers said.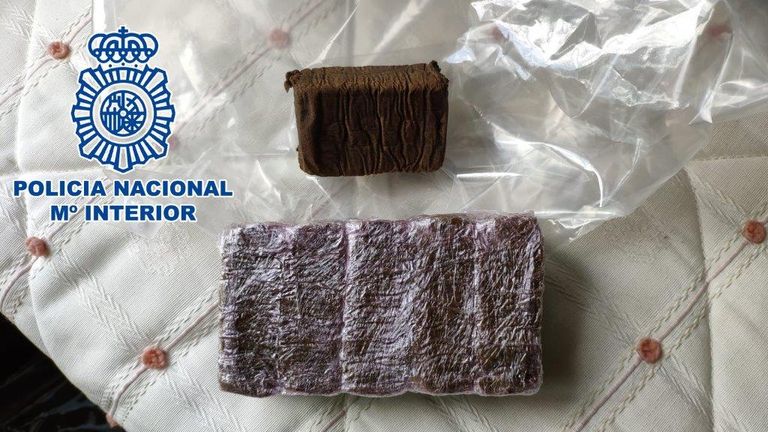 A long-running police operation saw two parcel shipments intercepted at courier agencies in May, containing 58kg of drugs in seven boxes intended for Sweden, Poland and Denmark.
In subsequent shipments, the last one intercepted earlier in August, three packages containing 17kg of the drugs were prevented from reaching Sweden and the UK, the force said.
Police then carried out home searches once the suspects were identified, with a further 28kg uncovered in the raids.
Hong Kong: Police use water cannon for first time against protesters | World News

Hong Kong police have used water cannon against anti-government protesters for the first time during a second straight day of demonstrations.
There have been skirmishes between activists and officers following a pro-democracy march in an area known as the New Territories where tens of thousands took to the streets.
A large crowd then attended a rally in a park but another group of protesters took over a main street, putting up barricades with traffic barriers and cones.
Police tried to disperse them by firing tear gas but protesters reacted by throwing bricks and other objects towards the officers.
The violence came a day after similar clashes in the Kowloon Bay district where authorities arrested 29 people for offences including unlawful assembly, possession of offensive weapons and assaulting police officers.
According to the South China Morning Post, the custom-built French trucks have 15 high-pressure cannons.
Two cannons on the roof can fire more than 1,200 litres of water a minute over a distance of 50 metres. The water can be mixed with tear gas or liquid dye as well.
According to guidelines, the cannons should only be aimed at the lower limbs of the protesters.
An assistant commissioner of police overseeing operations is allowed to authorise deployment of the water cannon after assessing threats.
The trucks arrived in the city in May last year.
More follows…