British actors and actresses have delivered a strong showing in the Golden Globe nominees list, which was announced earlier.
Emily Blunt was nominated for her work as Mary Poppins, while Olivia Colman was nominated for her role as Queen Anne in historical drama The Favourite. Rachel Weisz was also nominated for her role in The Favourite.
Rosamund Pike was nominated for her portrayal of British war correspondent Marie Colvin in A Private War and Claire Foy got a nod for her role as wife of US astronaut Neil Armstrong in First Man.
British actors nominated included Benedict Cumberbatch for Patrick Melrose, based on the novels by Edward St Aubyn and Hugh Grant for his role in A Very English Scandal – the story of MP Jeremy Thorpe who was accused of conspiring to murder his ex-lover, Norman Scott.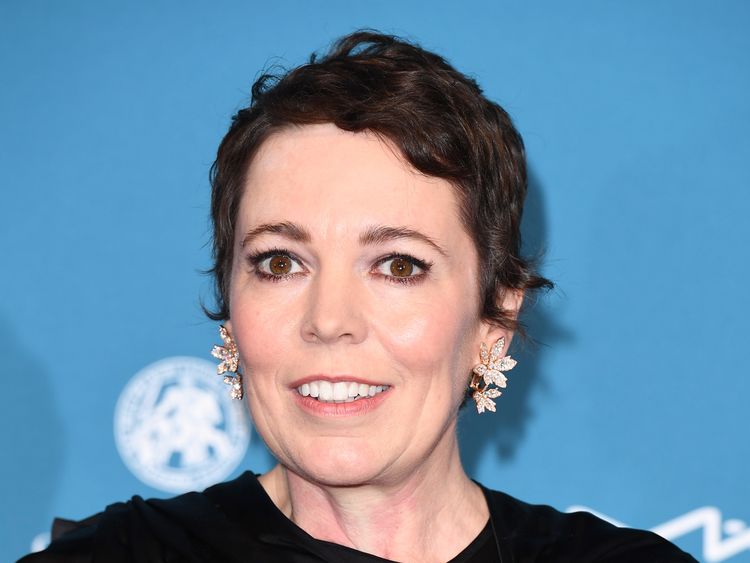 Welsh actor Matthew Rhys was nominated for The Americans and Scottish actor Richard Madden for Bodyguard, which was also nominated for best TV drama series.
Elsewhere, there were six nominations for Vice, the biographical drama starring Christian Bale; and A Star is Born, The Favourite and Green Book all had five.
The nominations for A Star Is Born were for the two leads Bradley Cooper and Lady Gaga as best actor and actress, Cooper for best director, Gaga for best original song and the film for best picture (drama).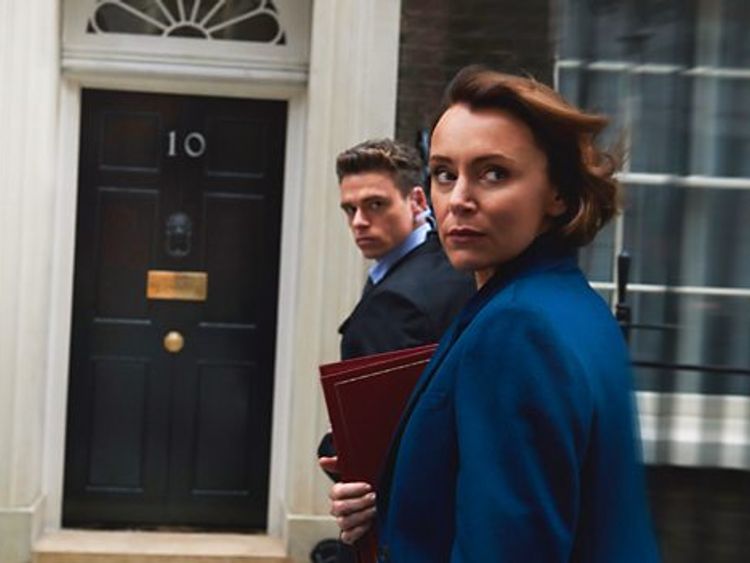 For best drama, it will be up against Black Panther, Blackkklansman, Bohemian Rhapsody and If Beale Street Could Talk.
Best film (musical or comedy) nominees were Crazy Rich Asians, The Favourite, Green Book, Mary Poppins Returns and Vice.
The nominations were announced by Danai Gurira, Leslie Mann and Christian Slater at the Beverly Hilton in Los Angeles.
The 2019 Golden Globes, which will be hosted by Killing Eve star Sandra Oh and Brooklyn Nine-Nine comedian Andy Samberg, will take place in Los Angeles on 6 January.
Turkey stars defy UEFA investigation to give military-style salutes for second time | World News

France has called for Turkey to be punished after several Turkish international football players celebrated a goal with a military-style salute during a match in Paris.
It is the second time in three days Turkish internationals celebrated a goal in EURO 2020 qualifiers with a salute – a reference to the Turkish military's ongoing conflict with the Kurds in northern Syria.
UEFA, which prohibits any political gestures during internationals, said on Friday night that it would investigate after several Turkey players celebrated Cenk Tosun's last-minute goal against Albania with a military salute.
Despite this, several Turkey stars repeated the act last night after defender Kaan Ayhan notched a late equaliser against France.
In a post on Instagram, Tosun wrote that the salute was "for our nation, especially for the ones who are risking their lives for our nation."
The official Twitter page for the Turkish team also posted a photo of the side all giving the salute after the match.
UEFA told Sky News that it is waiting for official reports regarding the incidents and would be providing no other information or comment.
Merci à la @FFF et aux forces de l'ordre pour leur travail afin d'assurer le bon déroulement du match. Les joueurs turcs ont gâché ces efforts en réalisant un salut militaire, contraire à l'esprit sportif. Je demande à @UEFAcom_fr une sanction exemplaire.

— Roxana Maracineanu (@RoxaMaracineanu) October 14, 2019
The salutes made headlines in France, where many had called for last night's international fixture to be cancelled after Turkey's game against Albania on Friday.
France's sports minister Roxana Maracineanu thanked French police on Twitter, but condemned Turkish players, saying their actions were "contrary to sportsmanship"
Si les footballeurs turcs font des saluts militaires, ils doivent s'attendre à être traités comme les militaires d'une armée ennemie. On ne joue donc pas au foot contre eux. La base de l'esprit sportif n'est plus là ! #AnnulationMatchFranceTurquie

— Jean-Luc Mélenchon (@JLMelenchon) October 14, 2019
Earlier this week, Marine Le Pen, the leader of the far-right National Front party, tweeted: "Being the platform of #Erdogan's propaganda, whose actions in #Syria worry the international community, the Turkish football team has flouted the values of sport.
"It is time for UEFA to sanction this political drift of the Turkish Football Federation!"
The leader of the left-wing populist party Insoumise, Jean-Luc Melenchon, also tweeted, saying that the players must "expect to be treated as soldiers of an enemy army" after their actions.
:: Listen to the Daily podcast on Apple Podcasts, Google Podcasts, Spotify, Spreaker
UK suspends arms sales to Turkey for items that might be used in Syria | Politics News

The UK has suspended sales of arms to Turkey for items that might be used in the country's military offensive in Syria.
Foreign Secretary Dominic Raab told MPs on Tuesday: "The UK government takes its arm export control responsibilities very seriously and in this case, of course, we will keep our defence exports to Turkey under very careful and continual review.
"No further export licences to Turkey for items that might be used in military operations in Syria will be granted while we conduct that review."
More follows…
13 police officers killed in ambush by gunmen from drug cartel | World News

At least 13 police officers have been killed after they were ambushed by gunmen in armoured vehicles in Mexico.
Another nine were wounded in the attack by suspected members of a drug cartel who fired on the officers using sniper rifles and AR-15 and AK-47 assault weapons.
The attack took place in El Aguaje, a town in the Aguililla region of Michoacan state, where violence attributed to drug cartels has spiked in recent months.
Governor Silvano Aureoles said: "No attack on the police will go unpunished, and this was a cowardly, devious attack because they laid an ambush in this area of the road."
Federal and state security forces have set up roadblocks in western Mexico's so-called "hot lands" as they hunt for the killers.
Images published in Mexican media showed vehicles burning in the middle of a road and messages apparently signed by Jalisco New Generation, one of Mexico's most powerful and rising cartels.
The latest violence in Michoacan, an important avocado-growing state, has brought back memories of the bloodiest days of Mexico's war on drug cartels between 2006 and 2012.
In August, police found 19 bodies in the town of Uruapan, including nine hung from a bridge.
On the same day, about 45 miles north of Aguililla, there were fierce clashes between members of Jalisco New Generation and regional self-defence groups.
For decades, Michoacan has been known for marijuana plantations and the making of methamphetamine.
The local port of Lázaro Cárdenas is a key entry point for chemicals used to make synthetic drugs.