Pig hearts have been transplanted into baboons – a development that could pave the way for humans to receive porcine organs in future.
Researchers from Germany, Sweden and Switzerland said two Anubis baboons had survived for six months, while another two lived for at least three months.
Previously, the longest a baboon had survived after such a procedure was 57 days.
Since then, genetic modifications have been made to the hearts and a new transplant technique has been developed.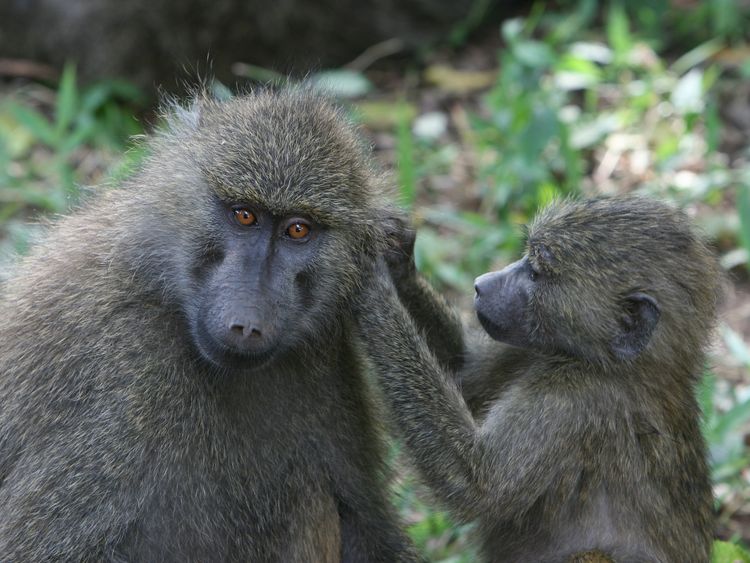 The pigs were modified so that they produced a human version of two proteins which block an immune response in alien cells.
It was also ensured that they generated thrombomodulin, which prevents blood from clotting after surgery.
The research team also stopped preserving donor hearts in cold storage and kept them at 8C instead.
Fluids containing oxygen, hormones, red blood cells and nutrients were circulated through them.
The baboons were given drugs to stop the pig heart growing too big, and to lower their blood pressure to match that of the pigs.
The transplant procedure was refined during three trials involving 14 baboons.
One of the five baboons in the final experiment had to be put down after developing a blood clot.
The transplantation of an organ between two different species – known as xenotransplantation – is thought to be one way of overcoming a shortage of organs for humans needing a transplant.
The scientists' findings were published in the Nature journal.
Russian prison torture victim 'brought back to life four times'
Yaroslavl Pretrial Detention Centre no. 1 is a bleak brick building crowned with barbed wire on the banks of Russia's River Volga.
We're there to meet a former inmate, Yevgeny Makarov.
He had just spent six years and eight months inside – here and at another of Yaroslavl's insalubrious jails.
The prison guards don't want us to film. Not missing a beat, Mr Makarov thrusts his mobile phone camera in their faces and demands to know what their problem is. He won't let up. Eventually they leave.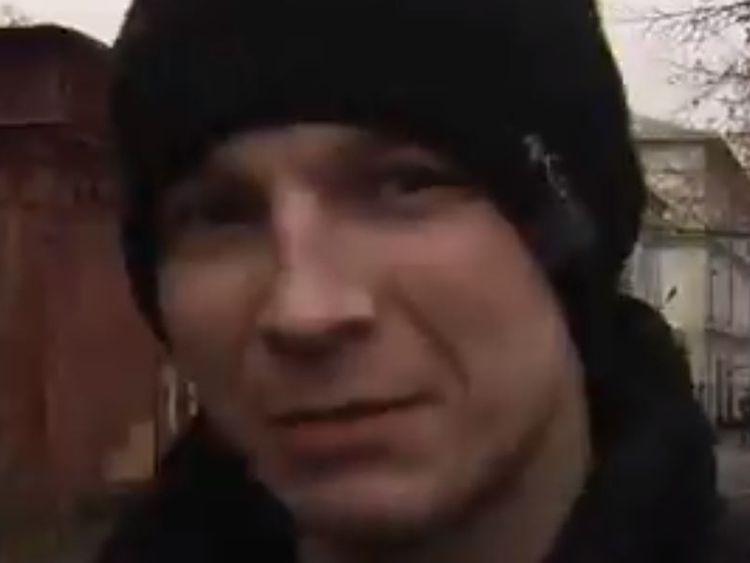 It's plucky from a man who 18 months earlier was lying handcuffed to a table, stripped from the waist down with a roomful of guards taking turns to beat him.
"They punched me on my feet, in my face, choked me with a towel, they poured water into my mouth so that I suffocated. I died four times because of that and they brought me back to life four times," he says.
They didn't beat the spirit out of him.
We know all this because there's a video. Torture in Russian jails is nothing new. Seeing the brutal evidence of it is.
It is a hard watch. Mr Makarov's telling of it is unpleasant enough but he doesn't describe how he yelled.
His case caused a public outcry but only because the video was leaked – the publicity shaming Russia's prisons service into carrying out nationwide inspections and prosecuting the guards involved.
Thirteen of the guards now sit behind bars awaiting trial. Another is under house arrest. Mr Makarov points out their windows. "I hope, I deeply hope that these sadists are punished," he says.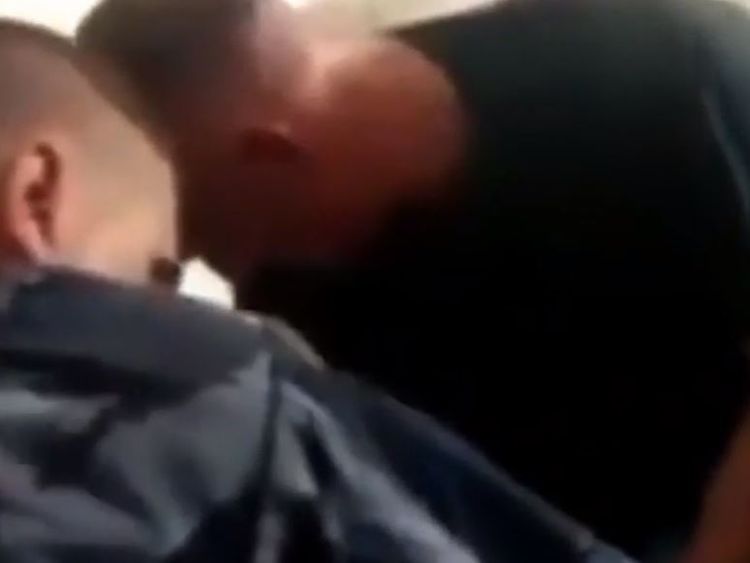 Mr Makarov's lawyer, Irina Biryukova, from the human rights group Public Verdict, had been busy long before the video came out.
She had complained to prison authorities that Mr Makarov and others were being beaten. She had brought their case to the European Court of Human Rights which had ordered authorities to look into it.
The video was leaked one year later. Only then was there a response.
It's thrown the spotlight on a culture of torture and abuse in Russia's jails. Ms Biryukova says the publicity from the video has emboldened others to speak out.
He said: "We're receiving a very big number of reports from convicted people from other prisons from all over Russia.
"We started to work with them. This shows us that people stopped being scared and began to talk about the problem of torture."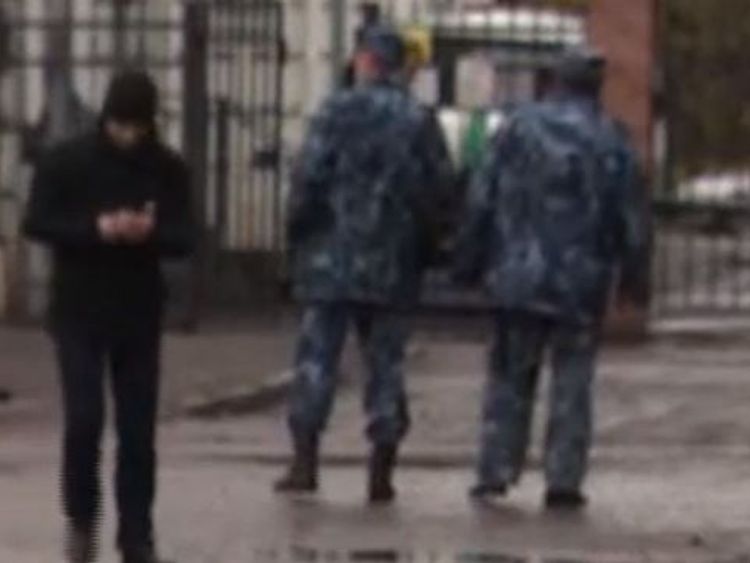 This Monday is Human Rights Day. It marks 70 years since the United Nations General Assembly adopted the Universal Declaration of Human Rights.
It comes at a time when Russia is threatening to leave the Council of Europe, and if it does, the jurisdiction of the European Court of Human Rights (ECHR).
The ECHR has long been a final recourse for Russian citizens and one that has repeatedly held the state to account for human rights abuses.
Most recently the court ordered Moscow to pay opposition politician Alexey Navalny a £25,000 fine for his repeated detentions.
At a Moscow conference to mark the anniversary, Russia's Human Rights Commissioner Tatyana Moskolkova was hosting her Eurasian counterparts.
It's a mark of where Russia's focus lies. 'Sharing human rights best practice' was the name given to the event. From Iran to Kazakhstan, the line-up of attendees were not known for their stellar human rights records.
Ms Moskolkova told us she would regret any departure from the ECHR. "The Council of Europe without Russia is not a complete organisation," she says.
"The same I believe for Russia. Without international human rights bodies, that would be a step back."
What is surprising about Mr Makarov's case though is the fact that the pressure came from within.
A video that was leaked by an insider and brought to the attention of an independent media outlet had the power to initiate a shift.
The trial hasn't started yet but Ms Biryukova thinks the chances of justice being served are high because of the publicity.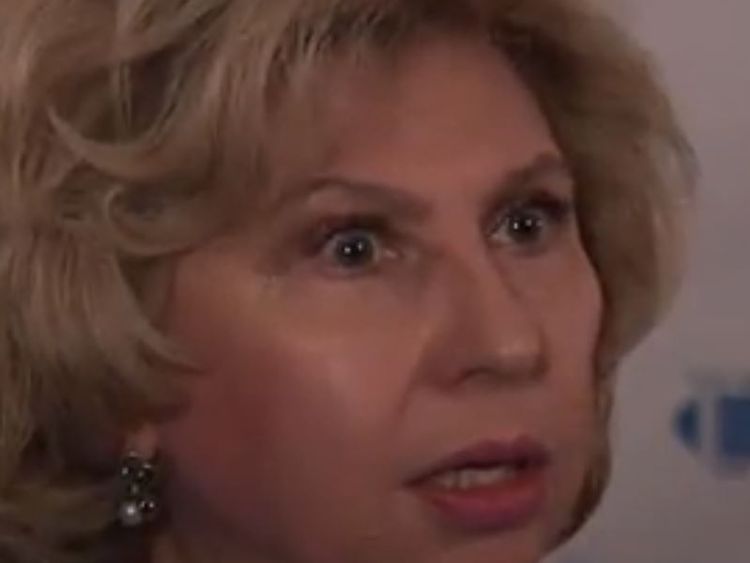 Russia's Federal Penitentiary Service has now documented a further 168 violations in prisons and detention facilities across the country and says those involved will face disciplinary charges.
Whether they will follow through on each and every case is another story but it is a start.
There is little to celebrate in the battle against abuse in Russia's jails; this is a small but significant victory.
Donald Trump says chief of staff to leave post at end of year
US President Donald Trump has said his chief of staff John Kelly will leave his post at the end of the year.
Mr Kelly, a retired Marine general, has been in the role since the end of July last year.
Mr Trump did not name his successor, and is expected to announce the new chief in the next day or two.
Mr Trump made the announcement at the White House before departing for the Army-Navy American football game in Philadelphia.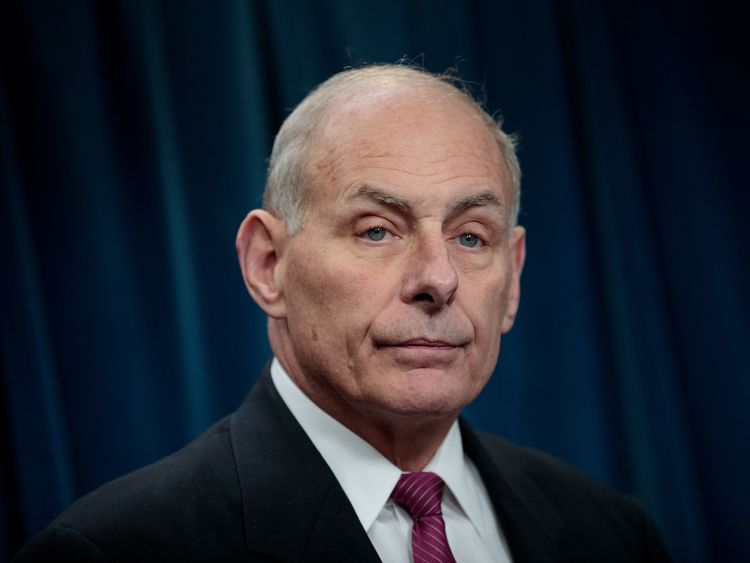 He said: "John Kelly will leaving – I don't know if I can say retiring – but he's a great guy.
"We'll be announcing who will be taking John's place – it might be on an interim basis. I'll be announcing that over the next day or two, but John will be leaving at the end of the year.
"He's been with me almost two years now, between two positions.
"I appreciate his service very much."
Mr Kelly is credited with bringing some discipline to the White House, but his time with Mr Trump has not bee smooth sailing.
The shake up comes as Mr Trump prepares for what could be a challenging time from January when the Democrats take over the House after the mid-term elections. He also faces his next campaign for the 2020 presidential elections.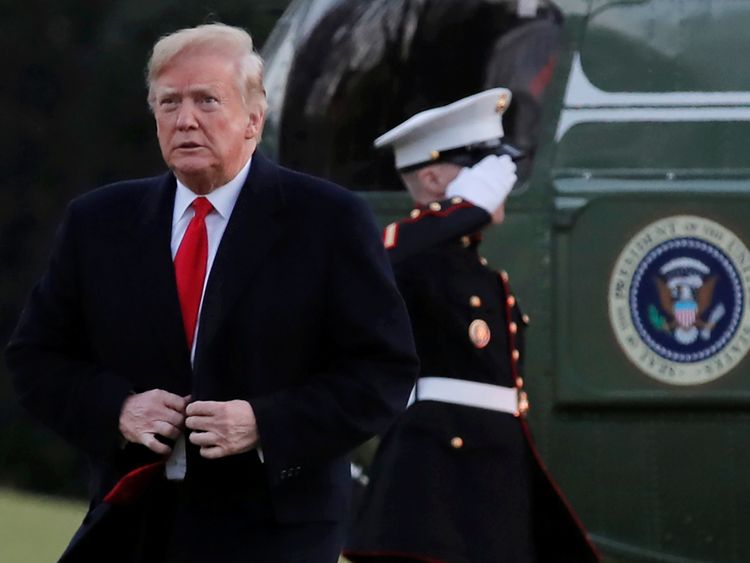 It's also despite Mr Trump asking his chief to stay on until 2020 when he reached the end of his first year. CNN also reported that the president had asked Mr Kelly to consider committing to his second term.
CNN also suggests that Mr Trump and Mr Kelly are no longer on speaking terms. Aides are said to believe the relationship between the pair cannot bounce back now, despite Mr Kelly allegedly being close to quitting on several occasions.
Mr Kelly moved from the Department of Homeland Security to chief of staff after Reince Priebus left. He took over as intrigue grew because of allegations of election interference from Russia.
Mr Trump has made several changes to his top team in the past few days, announcing his nomination for UN ambassador as former Fox News presenter Heather Nauert.
Earlier on Saturday he announced Army chief of staff General Mark Milley as his pick to be the new chairman of the joint chiefs of staff.
Two of his staff who worked on his 2016 campaign will leave their roles to begin working on the re-election campaign. Bill Stepien has been Mr Trump's political director, and Justin Clark was the director of the office of public liaison.
Tear gas and water cannon used as hundreds arrested in protests across France
Tear gas and water cannon have been used on thousands of people across France as protests intensify against taxes and President Emmanuel Macron.
Parts of central Paris were placed on lockdown and 89,000 security officials were deployed across the country amid fears of a repeat of rioting a week ago which damaged a major monument and injured 130 people.
Paris Metro stations and tourist attractions including the Eiffel Tower, the Louvre, and the Musee d'Orsay are closed, as 8,000 security personnel in the capital alone try to quell the rising fury.
Earlier, tear gas was fired by officers as protesters stormed towards steel barriers and police trucks stationed outside the presidential palace.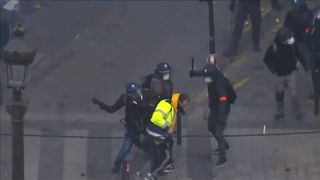 Police also fired tear gas and rubber bullets along the Champs-Elysees as protesters shouted "Macron out".
Around 30 people were injured in the clashes throughout the day, including three officers, while more than 700 were arrested across the country.
Wearing yellow vests, protesters told Sky News they were taking to the streets because they had become an "underpaid, overtaxed class", who struggled to put food on the table for their families.
Cyril, a 25-year-old truck driver, said Mr Macron had tried to reform France too quickly.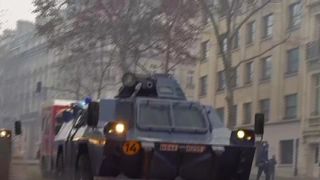 He said: "I don't want to have kids because I have trouble feeding myself, let alone another mouth."
Paris was not the only place where protests were held – in Marseille, 2,000 'yellow vest' protesters paraded and gathered in front of the town hall.
They took turns on the megaphone, shouting "abolish the privileges, power to the people!"
Protesters also marched in Bordeaux and Toulouse, but the demonstrations were relatively peaceful.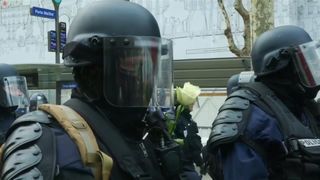 The 'yellow vest' movement spread to Brussels as well, where it is being reported that 400 people have been arrested in clashes between police and protesters calling for the resignation of Prime Minister Charles Michel.
However, the violence was a far cry from last weekend, when 200 cars were torched in Paris.
The government promised "zero tolerance" against the protests this weekend, and security staff appear to outnumber demonstrators three to one.
Deputy interior minister Laurent Nunez told France 2 television at lunchtime on Saturday: "At the national level, including Paris, we're at more than 700 detained with participation in the movement at 31,000 nationwide including 8,000 in Paris."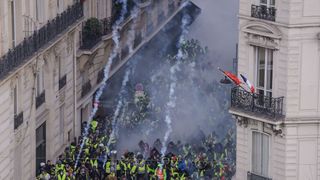 As protests took over the streets in the last fortnight, Mr Macron abandoned a planned tax rise in fuel, but this has not stopped the anger.
The protests have moved to encompass a wider range of issues, including stagnant growth in the economy.
Interior Minister Christophe Castaner urged calm: "I ask the yellow vests that want to bring about a peaceful message to not go with the violent people.
"We know that the violent people are only strong because they hide themselves within the yellow vests, which hampers the security forces."
Parts of Paris looked like they were bracing for a hurricane, with boards on windows covering up the Christmas decorations.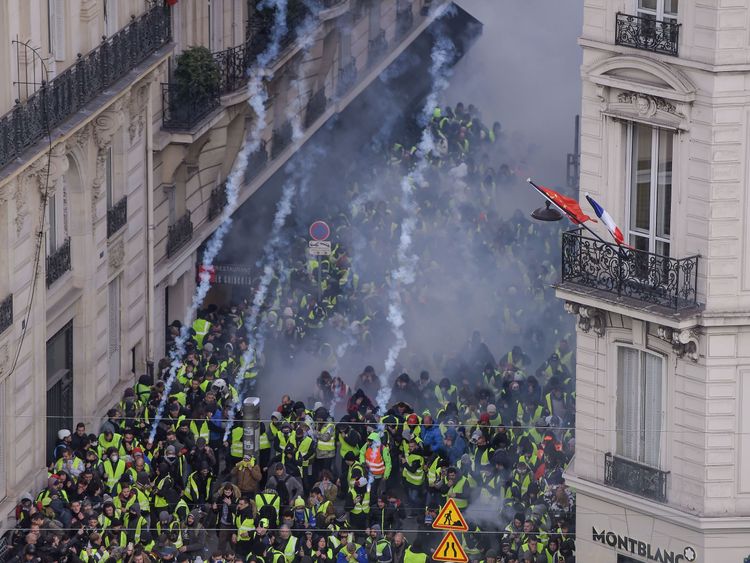 As well as extensive closures among some of Paris' best-known monuments, the riots have led to Christmas markets, football matches and other events being cancelled.
Four people have been killed since the rioting began in mid-November.
The latest protests drew the attention of US President Donald Trump, who said they were a reflection of the failure of the Paris Agreement on climate change.
He tweeted: "The Paris Agreement isn't working out so well for Paris. Protests and riots all over France.
"People do not want to pay large sums of money, much to third world countries (that are questionably run), in order to maybe protect the environment."
He later added: "Very sad day & night in Paris. Maybe it's time to end the ridiculous and extremely expensive Paris Agreement and return money back to the people in the form of lower taxes?
"The U.S. was way ahead of the curve on that and the only major country where emissions went down last year!"