Paris police have urged shops and restaurants on the Champs-Elysees to close ahead of new protests against embattled president Emmanuel Macron.
A dozen museums have announced weekend closures following vandalism and clashes with police during the "yellow vest" riots last week.
Shops, restaurants and other businesses are expected to shut on the famous avenue during one of the busiest shopping periods of the year before Christmas.
Authorities warned that another wave of "great violence" and rioting could be unleashed in the French capital despite Mr Macron's surrender over a fuel tax hike.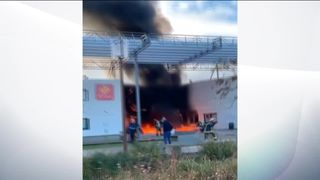 The Paris Opera has cancelled planned performances at two sites in the city, and two theatres also plan to close.
The Arc de Triomphe remains closed since last weekend's protest damaged the monument, while two music festivals have also been postponed.
The Louvre Museum and the Eiffel Tower still plan to remain open.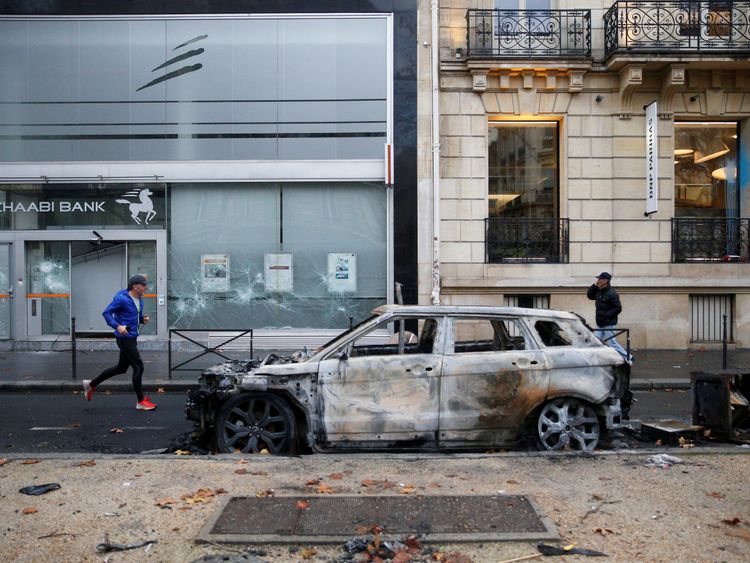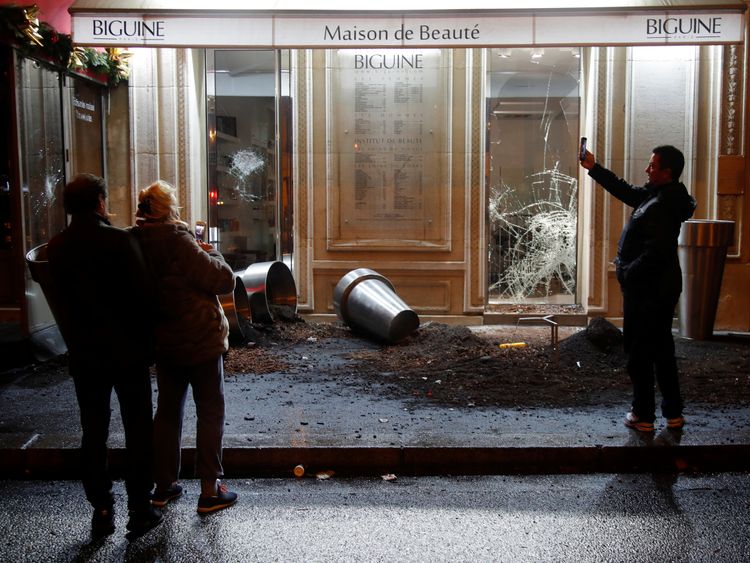 Many stores were smashed and looted during the capital's worst rioting in decades, which saw more than 130 people injured and 412 people arrested.
Tear gas, stun grenades and water cannon were used and cars were torched, while rocks were hurled at police as protesters rampaged in the streets around the capital's tourist landmarks.
Mr Macron is promising "exceptional" security measures for the planned protests amid fears that radicals and troublemakers will take advantage to seed chaos.
Nationwide, 89,000 security force members will be deployed – 8,000 of them in Paris.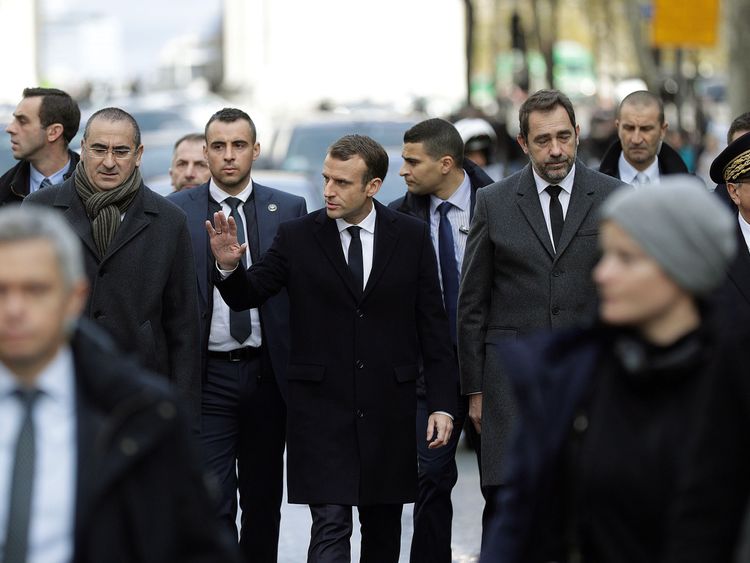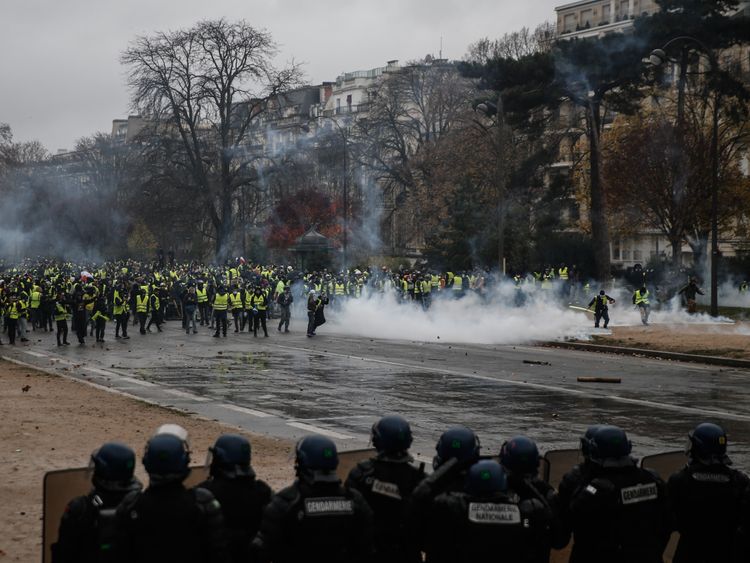 Speaking Thursday to lawmakers, the France's prime minister Edouard Philippe said the government is taking "all measures necessary" to secure the protests.
Mr Philippe urged "yellow vest" protesters to stay home for their own protection from those who could hijack the rallies.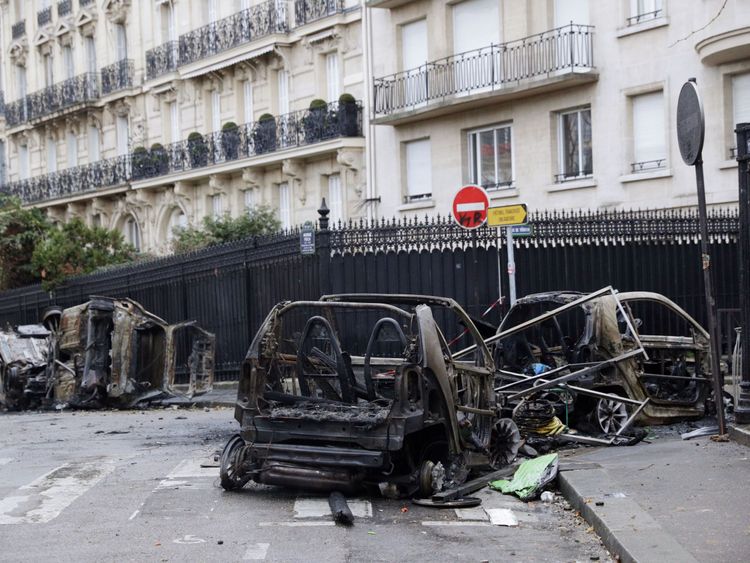 The protests started around three weeks ago as a response to green taxes on diesel that have pushed up the cost for many drivers, with another hike due next month.
On Wednesday, Mr Macron agreed to abandon the fuel tax hike.
However people are now taking to the streets in cities across the country over the general rise in the cost of living and a feeling that the president is out of touch with normal people.
Mr Philippe acknowledged that government's dramatic concession over fuel tax rise "doesn't respond" to all the protester's concerns.
Earlier this week, finance minister Bruno Le Maire said shops and restaurants reported takings down between 20% and 50% – with the Christmas shopping surge in Paris feared "lost".
A manager of the Alsace brasserie on the Champs Elysees told Le Parisien he had lost €50,000 (£44,508) on Saturday after evacuating customers through a back door and closing for the day.
10-year-old girl born without hands wins handwriting competition | US News
A 10-year-old girl who was born without hands has won a handwriting competition in the US.
Sara Hinesley, a pupil at St. John's Regional Catholic School in Frederick, Maryland, won the Nicholas Maxim award in the Zaner-Bloser national handwriting contest.
The award is for pupils with special needs, and judges take into account "cognitive, intellectual, physical, and/or developmental disability".
Sara arrived in the US four years ago, from her native China, after being adopted by the Hinesley family.
Although she spoke no English, she picked it up from her older sister Veronica.
Her sister also made her an artificial hand in her science class so the pair could play together.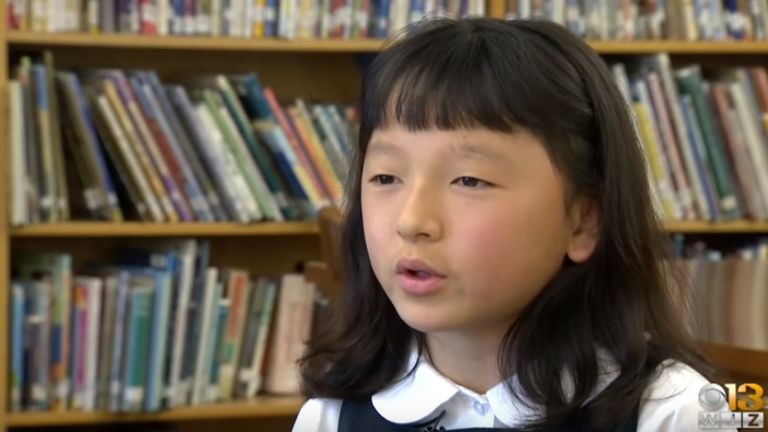 Sara writes by holding a pen or pencil between her arms, and likens writing in a cursive, joined-up style – for which she won the award – to art.
She told WJZ: "The things I can't do, I try to figure out the ways I can do it and try my best to make it work.
"I just try my hardest and put my mind to it and this is what happens."
Her mother Cathryn Hinesley told ABC: "Sara is very motivated and a disciplined student. She excels really at about anything she tries."
As well as art, and watching TV, Sara likes rock climbing with her sister.
She told WJZ: "Anytime I fail, I just keep doing it with Veronica cheering me on – I can always get to the top."
Microsoft under pressure to resist Chinese censorship of worker protest | Science & Tech News
Microsoft is under pressure to resist Chinese censorship demands after tech workers in the country began using its code-sharing platform to protest being over-worked.
Employees at Microsoft are signing a petition in support of a protest group called 996.ICU, formed by Chinese tech workers on the company's code repository website GitHub.
The name of the group is "a reference to the gruelling and illegal working hours of many tech companies in China – from 9am to 9pm, 6 days a week" according to the petition.
"By following the '996' work schedule, you are risking yourself getting into the ICU (Intensive Care Unit)," explained the group itself.
The point of the protest was to force Chinese tech companies to obey labour laws in the country, and to allow workers to communicate with each other and share their stories.
The 996 schedule is commonplace in the country's tech sector and has even been applauded by the chief executive of Alibaba, Jack Ma.
Mr Ma, estimated to have a personal worth of roughly £30bn, called 996 a "huge blessing" and claimed that China's rapid economic growth had caused workers to become lazy.
Many of his staff members do not agree, however, and the protest group repository has been shared more than 250,000 times by sympathetic observers.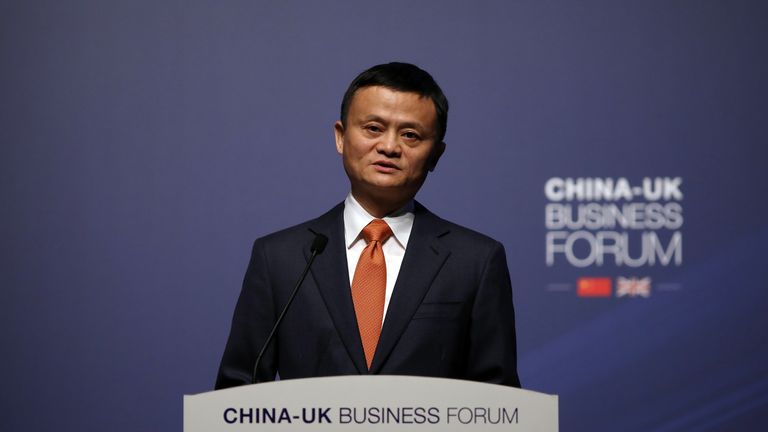 Because GitHub is used to share code between technology workers, there would be no way for the Chinese government to block the individual repository (and thus the workers' message) without blocking the whole of the site, which would cause a lot of difficulty for Chinese technology companies.
However, the ability to block the individual repository is held by Microsoft, which already censors its search engine Bing in accordance with Chinese government's demands.
The signatories to the petition write: "We must entertain the possibility that Microsoft and GitHub will be pressured to remove the repository.
"We encourage Microsoft and GitHub to keep the 996.ICU GitHub repository uncensored and available to everyone."
Engineers from companies other than Microsoft have signed the petition, including from Google, Amazon, Facebook, and Chinese companies, but GitHub remains a Microsoft property.
The Microsoft protest follows reports that Google is seeking Chinese government approval for a mobile search service called Dragonfly, that would censor some websites and search terms.
In response, Google staff also expressed their concerns that their work would be used to facilitate human rights abuses rather than enable access to information.
Labour MP Grahame Morris apologises over fake Israel attack video | Politics News

A Labour MP has come under fire for posting a video he claimed showed Israeli soldiers attacking Palestinian children "for fun", but which appears to have actually been filmed in Guatemala.
Grahame Morris apologised after the Israeli Defence Force (IDF) accused him of spreading "lies".
He shared the video from a prominent pro-Jeremy Corbyn account on Twitter showing a man dressed in camouflage beating a young boy up against a wall.
"Marvellous, absolutely marvellous the Israeli Army, the best financed, best trained, best equipped army in the world caught on camera beating up Palestinian children for the fun of it. May God forgive them," the ex-shadow secretary of state wrote.
He was challenged by the IDF, who said: "The only marvellous thing here are your lies."
"These are not IDF soldiers, apologies would be in order," it added.
Al Jazeera reported the viral video is from 2015, and showed a Guatemalan soldier beating a young boy for running away.
Mr Morris apologised for the "honest mistake" but added: "There are lots of verifiable documented examples of the IDF abusing Palestinian child prisoners I have seen for myself in court in the West Bank.
"But am harvesting and documenting a few more of my trolls yet thanks."
He has not deleted the original post, sent to his 29,000 followers.
The post was originally sent by Rachael Swindon – a popular Twitter account that brags about being blocked by around 80 Conservative MPs.
It deleted the video after people pointed out it did not show IDF soldiers, and said: "Some people have noticed I've been highlighting quite a few videos of the disturbing treatment of the people of Palestine recently.
"More so than normal. When you watch the videos you can see why a big mouth like me can't keep quiet about it."