A boy who saved his mother from a man trying to rape her has died – 19 months after the attacker broke his skull.
Vanya Krapivin was making a good recovery after losing most of his frontal skull bone in May 2017's attack, but contracted the flu two months ago and died on Tuesday.
The 16-year-old, from Severodvinsk in northwest Russia, came home from school to find a neighbour straddling his mother Natalia Krapivina, who was soaked in blood.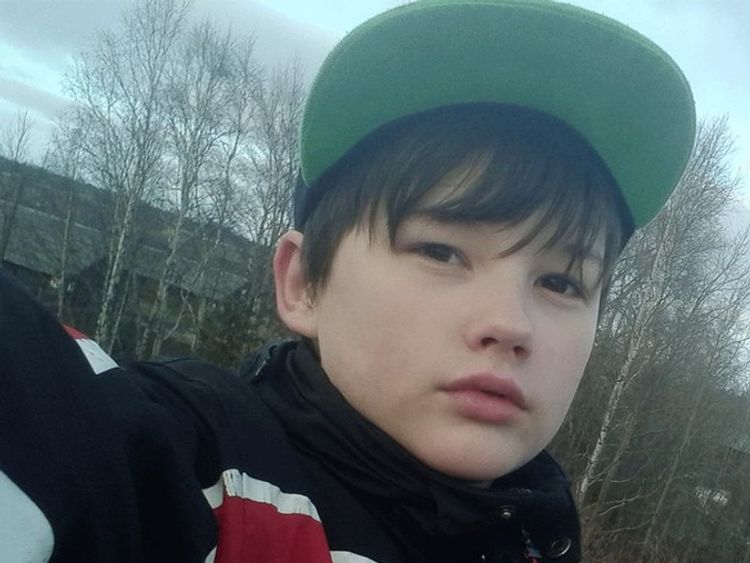 Roman Pronin was trying to force her to have sex with him, so Vanya picked up a 3kg dumbbell and hit the man with it.
But the 37-year-old grabbed the weight and struck the teenager over the head before fleeing, believing mother and son were dead.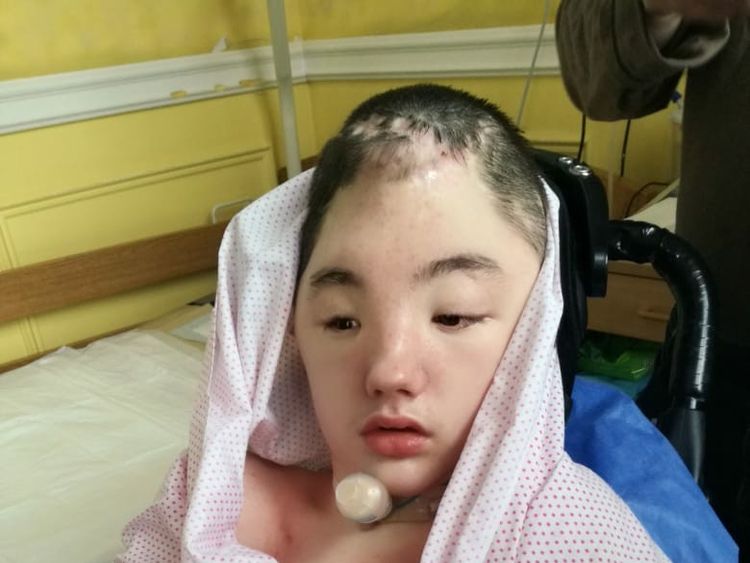 Neighbours who heard their screams found the pair unconscious in pools of blood.
Vanya was then in a coma for nine months while his mother recovered after being stabbed 27 times.
Surgeons had to remove some of his brain, prompting popular TV presenter Andrey Malkhov to launch a fundraising campaign to buy titanium plates for his skull and to cover other medical expenses.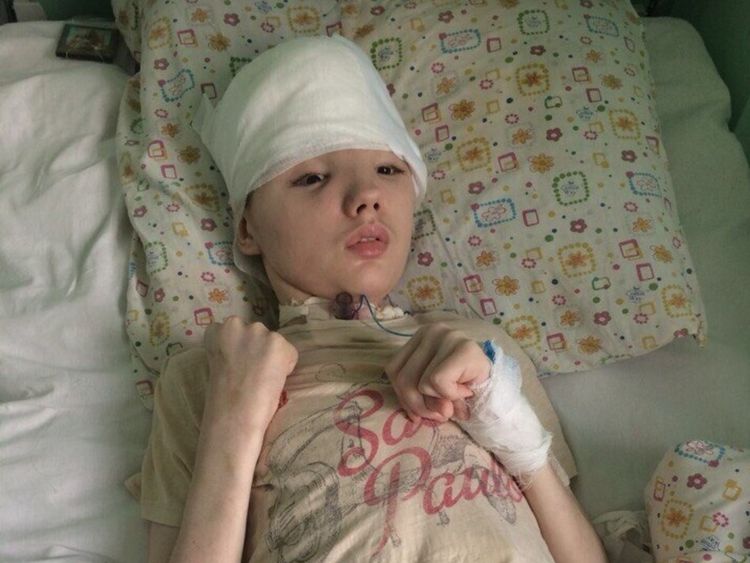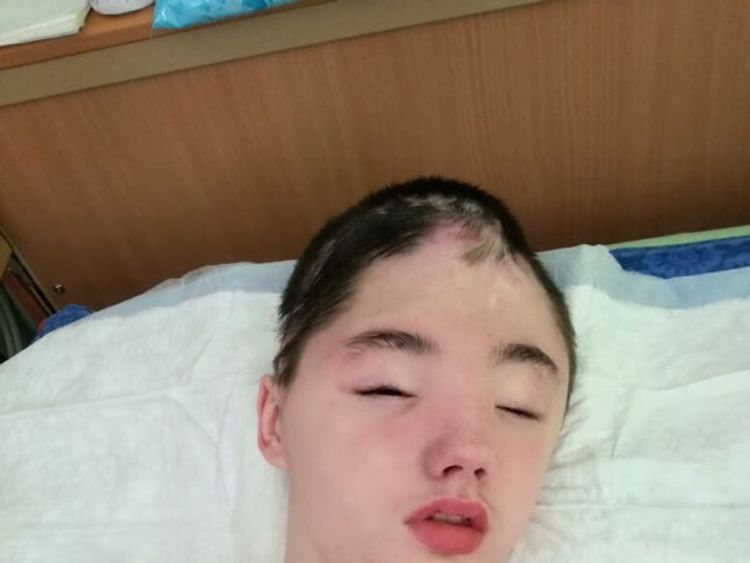 A year after the attack, he showed "light signs of being conscious" – and in June, Vanya started to recognise his nurse and could eat liquidised food.
A month later, he was sent to Moscow to a rehabilitation centre and funds were being raised to send him to Spain for further recovery.
He contracted the flu in October.
Vanya's mother has faced criticism in Russia for only visiting him a few times. She said she could not bring herself to see him because she blamed herself for the attack.
Before the attack she had continually asked authorities to stop Pronin, a convicted murderer who had been released from prison, from living near her family upon release.
He has since been jailed for 14 years for their attempted murders and will now face a murder charge.
A criminal investigation has now been launched into why Pronin was allowed to live near children.
Game Of Thrones fans aren't happy with this Daenerys Targaryen waxwork | Ents & Arts News
She is Daenerys Targaryen, Mother of Dragons, a queen who could soon claim the Iron Throne.
So it is only fitting she should have a waxwork in her honour – but perhaps makers could have made it a bit more… well, a bit more Daenerys-like.
Dublin's National Wax Museum's new addition pays homage to the Game Of Thrones character, played by Emilia Clarke, but has been widely mocked online.
I'm still waiting on @JKCorden to come out and say he was behind the Daenerys wax works in Dublin. It looks more like David Beckham than @emiliaclarke

— Ray Keogh (@raykeoghmedia) April 25, 2019
"Wow, Winter's really taken its toll," said one commenter on the venue's Instagram post, referencing one of the series' most famous lines: "Winter is coming."
"How do you f*** this up with all the technology there is," said another user.
"Oh my god WHAT HAVE YOU DONE TO HER," said another post.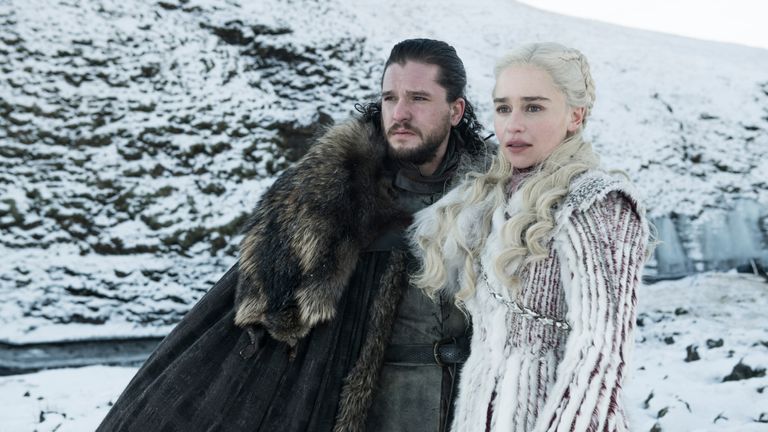 Many have said the figure looks more like Legolas from Lord Of The Rings, who was played by actor Orlando Bloom, or Lucius Malfoy, played by Jason Isaacs in the Harry Potter films.
They might have a point…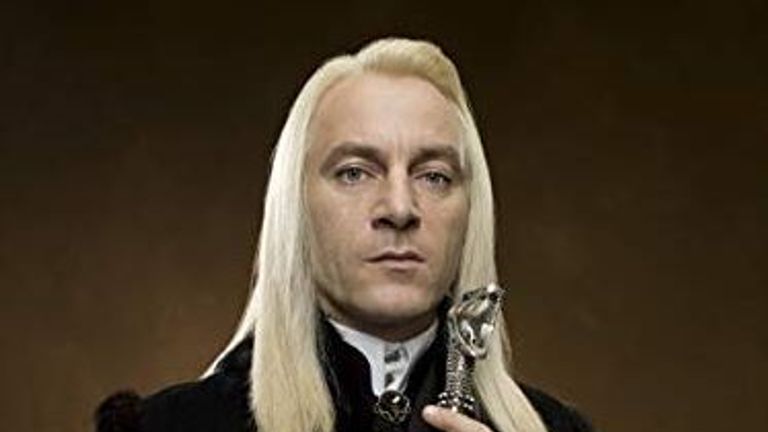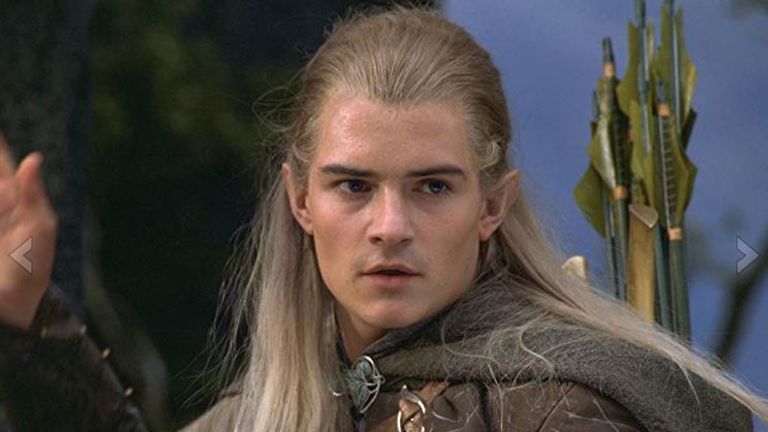 Daenerys is not the only famous face to be immortalised in less-than-flattering wax or stone.
Remember the Christian Ronaldo bust? Mo Salah's? And Beyonce has had numerous sculptures which haven't quite lived up to the real Queen Bey.
:: How many times can Beyonce statues get it wrong?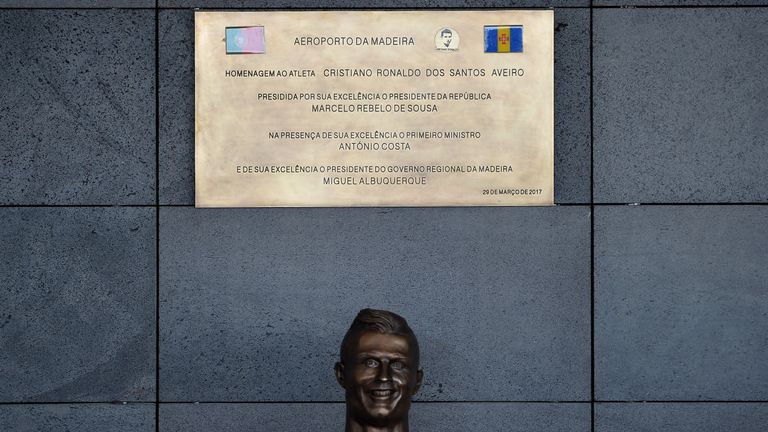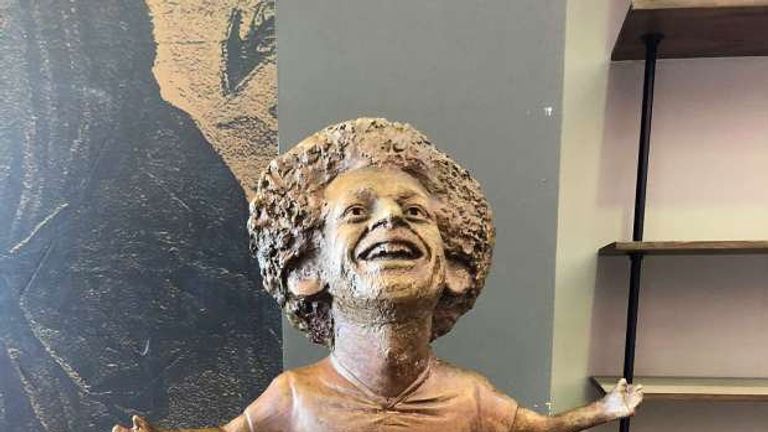 Statues of Michael Jackson, Lucille Ball and Diego Maradona have also been ridiculed in recent years.
Clarke herself has yet to comment on her own figure, but let's hope Daenerys sees the funny side.
Should she decide to unleash those dragons, it wouldn't last long.
Emiliano Sala's father dies three months after footballer's fatal plane crash | World News
The father of Emiliano Sala has died three months after the Premier League footballer was killed in a plane crash.
Horacio Sala, 58, suffered a fatal heart attack in Argentina, the mayor of his hometown Progreso said.
"2019 has been very hard on us," Julio Muller told local media.
"I think Horacio couldn't get over what happened to Emi.
"Every news he heard about the investigation was really tough for him."
A plane carrying Emiliano Sala crashed on 21 January, just two days after he had completed a £15m move from French club Nantes to Cardiff City.
The Argentinian striker was travelling to the Welsh capital in a private plane with pilot David Ibbotson when it went down in the English Channel near Alderney.
Horacio Sala described his anguish after the wreckage was discovered, telling Argentinian television: "I cannot believe it. This is a dream. A bad dream. I am desperate."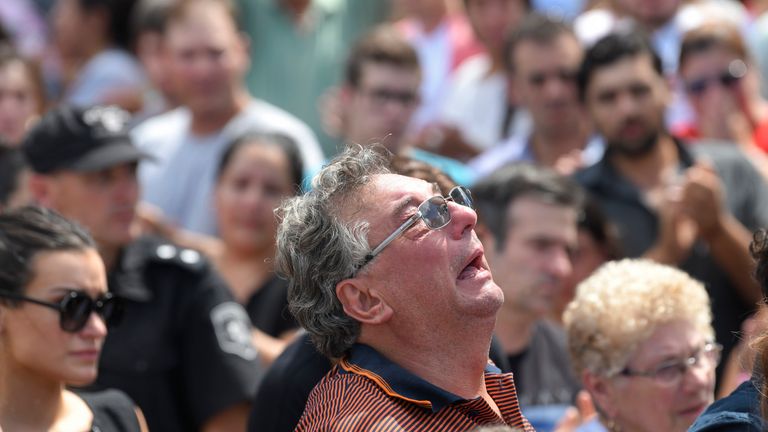 The footballer's body was recovered on 7 February after a privately-funded search was launched, while Mr Ibbotson remains missing.
It has also emerged that one of Emiliano Sala's best friends died last week in a car crash.
Sebastian Rabellino was a footballer for San Martin de Progeso, the club where Sala started his career as a youth player.
Following Sala's death, Cardiff City and Nantes are locked in a legal battle over his £15m transfer fee after the Premier League club refused to pay the first £5m instalment.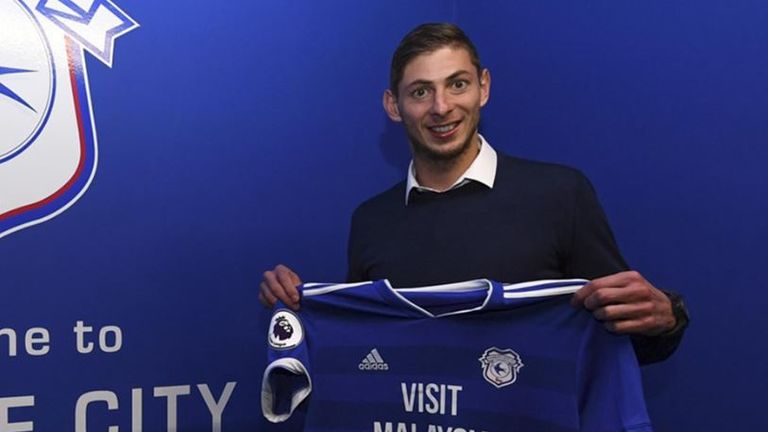 It is understood Cardiff argue that Sala's contract had been rejected by the Premier League because it contravened signing-on fee rules and was therefore "null and void", Sky Sports News reported.
The club also claim that further contract clauses – proposed by Nantes – had not been met.
Meanwhile, Cardiff City has denied claims it failed to offer Emiliano Sala suitable travel arrangements before his ill-fated flight to the UK.
Uber seeks market value of over $90bn in share sale | Business News

Uber is seeking a market value just above $90bn in its planned flotation, according to documents filed with regulators.
The ride hailing firm said it planned to offer 180 million shares in its Initial Public Offering (IPO) at a price of between $44-per share to $50-per share.
There would be an additional 27 million shares sold by current equity holders, Uber said.
It had been widely reported in US media that Uber had reduced its top valuation from a more lofty $120bn following a lacklustre stock market debut for its largest rival in North America, Lyft.
While Lyft's shares climbed when trading first began last month, Lyft's market value has plummeted since – down by 22% ahead of Friday's opening.
In the filing with the Securities and Exchange Commission, Uber revealed the path to profitability would likely be a rocky road for investors.
It reported a net loss of $1bn for the first quarter of the year on revenues of roughly $3bn.
It said its shares would trade on the New York Stock Exchange under the ticker name UBER.
Uber also said PayPal had agreed to purchase $500m of stock in a private placement as the pair embark on a venture to create a digital wallet for customers.
The filing kicks off a 10-day roadshow for potential investors to ask questions of senior management.
They are likely to face questions on subjects ranging from profitability to the treatment of drivers following controversy over its treatment of so-called gig economy workers and safety provisions.
More follows…