An Afghan boy who went viral over his love of the Argentinian footballer Lionel Messi has had to flee his home after being hunted by the Taliban.
Murtaza Ahmadi, now aged 7, was pictured wearing a homemade Messi shirt that his brother fashioned out of a blue and white plastic bag in 2016.
The colours matched the jersey of the Argentinian national side, and the footballer's name and shirt number were scrawled on the back in pen.
Murtaza, who later met his idol after the image went viral, had to flee Afghanistan's southeastern Ghazni province with his family in November.
The UN has said 4,000 families left amid intense fighting after the Taliban launched an offensive in the previously safe area.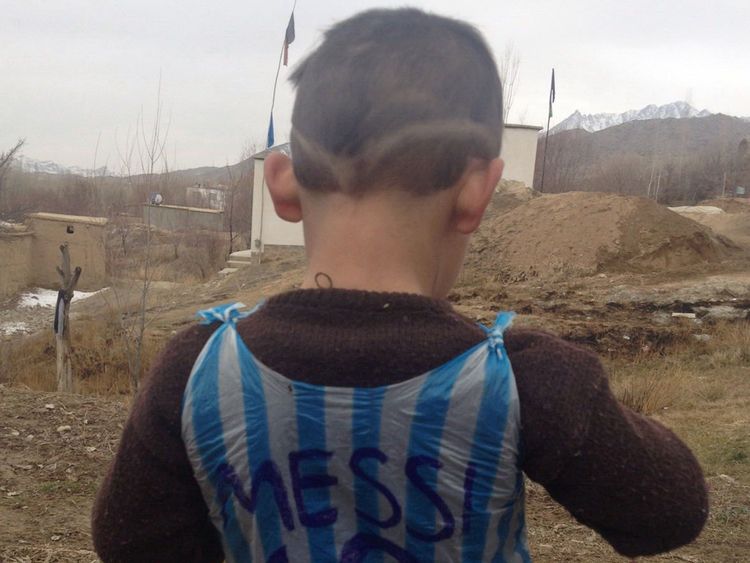 Witnesses have described "absolute terror" as hundreds of civilians, soldiers and insurgents were killed in the fighting.
Murtaza's family belongs to the Shiite-denominated Hazara ethnic group, who were targeted by the Sunni Taliban in the attacks.
The boy is now living in a cramped room in the capital Kabul with his mother and brother.
His father Arif has remained in Jaghori where he works as a farmer.
Shafiqa has said the Taliban have been searching for her son by name.
She said: "(They) said if they capture him, they will cut him into pieces."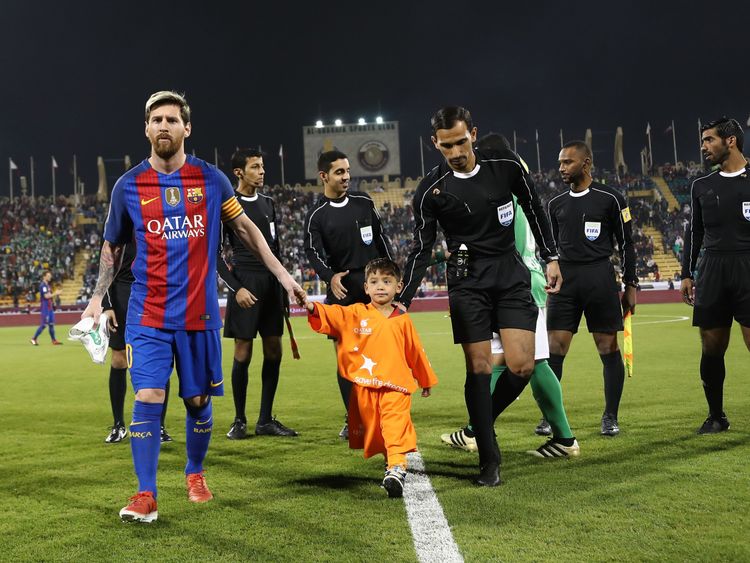 Murtaza's older brother Houmayoun, who made the Messi plastic bag jersey, said: "We are worried something bad will happen if they know who Murtaza is."
Shafiqa added that she hid her famous son's face with a scarf to prevent him from being recognised as they fled Ghazni.
She also told how they left their home district of Jaghori in the night after hearing gunshots.
Shafiqa said: "We couldn't take any of our belongings, we left only with our lives."
Barcelona forward Messi, a UNICEF goodwill ambassador, met with the youngster after the image emerged 2016.
Murtaza clutched the footballer's hand as he walked out onto the pitch with him for a Barcelona friendly in Qatar.
Messi gave him a signed shirt and ball, which were among the possessions left behind when the family fled Jaghori.
Murtaza said: "I want them back so I can play."
"I miss Messi.
"When I meet him (again), I will say, 'Salaam' and 'How are you?' Then he will reply saying thank you and be safe, and I will go with him to the pitch where he will play and I will watch him."
Sports were rarely tolerated under the 1996-2001 Taliban regime, and the Kabul football stadium was a well-known venue for stonings and executions.
Afghan security forces have beaten back the Taliban in Jaghori, but Shafiqa has said she doesn't feel her family is safe there.
She said: "The danger of the Taliban coming back is high, going back is not an option."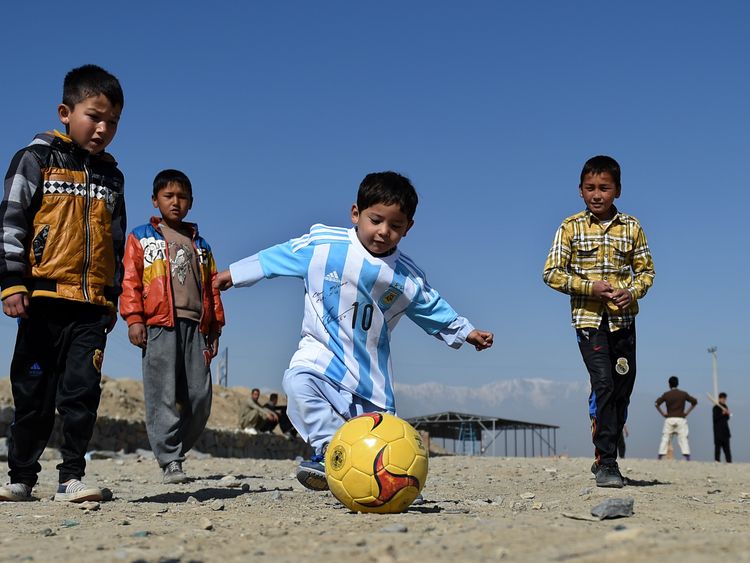 Shafiqa has also told how her family received unwanted attention from the image of Murtaza in the makeshift Messi shirt.
She said: "Local strongmen were calling and saying, 'You have become rich, pay the money you have received from Messi or we will take your son'.
"At night we would sometimes see unknown men, watching and checking our house, and then the calls.
"During the days, we wouldn't dare let him outside home to play with other children."
The family have already fled once before when they sought asylum in Pakistan in 2016.
They returned reluctantly after their money ran out.
The family are among more than 300,000 Afghans who have fled their homes due to violence since the beginning of 2018 alone, according to the UN's agency for humanitarian affairs.
Google deals Huawei major blow by cutting Android licence | Science & Tech News
Google has dealt a major blow to Chinese telecommunications giant Huawei by blocking the firm from using critical apps and services like Gmail and YouTube on its range of smartphones, according to reports.
Just like other major smartphone makers including Samsung and LG, Huawei relies on the Google-developed Android operating system to power its mobile devices.
But, amid a US crackdown on Chinese technology companies due to ongoing security concerns, Reuters and The Verge report that Google has suspended business with Huawei and in doing so hugely undermined its lineup of handsets, which are among the most critically-acclaimed and best-selling on the market.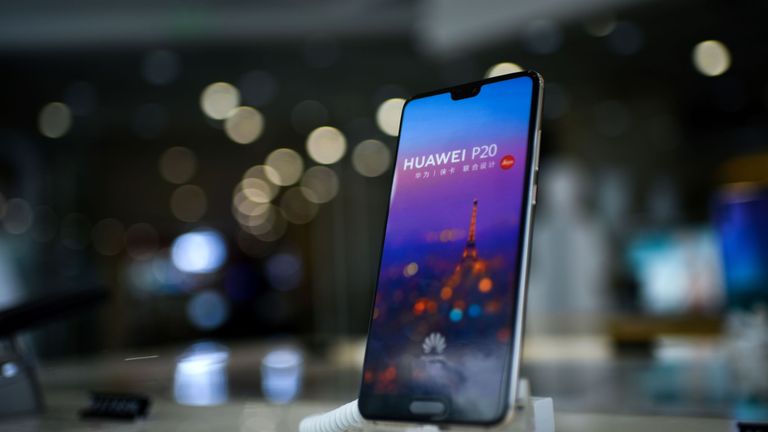 Existing products will no longer receive Android updates, which bring new features and security improvements, and future releases will lose access to the vital Google Play Store, through which users download new apps.
Huawei will instead be restricted to using a public version of the operating system called Android Open Source Project, which does not include standard Google apps like Gmail, Google Maps, Google Photos and YouTube.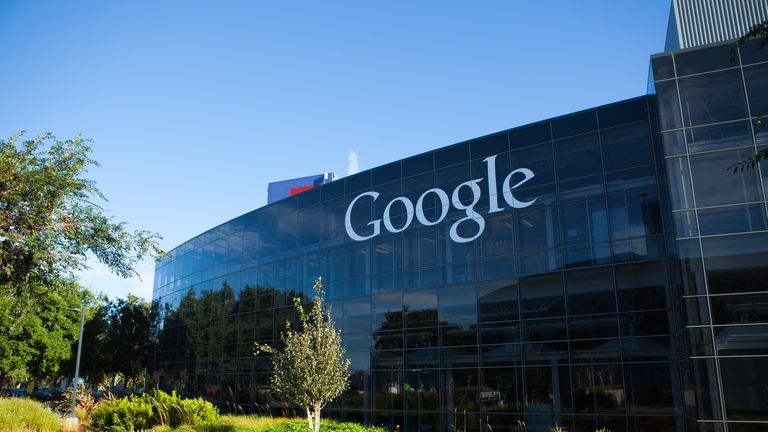 Although Huawei smartphones are banned from the US, enormous sales figures in China and impressive growth in parts of Europe has seen the company overtake iPhone maker Apple in terms of market share.
The Verge reported earlier this month that Huawei was now only behind Samsung when it comes to global smartphone sales, with 59.1 million shipments in the first quarter of 2019.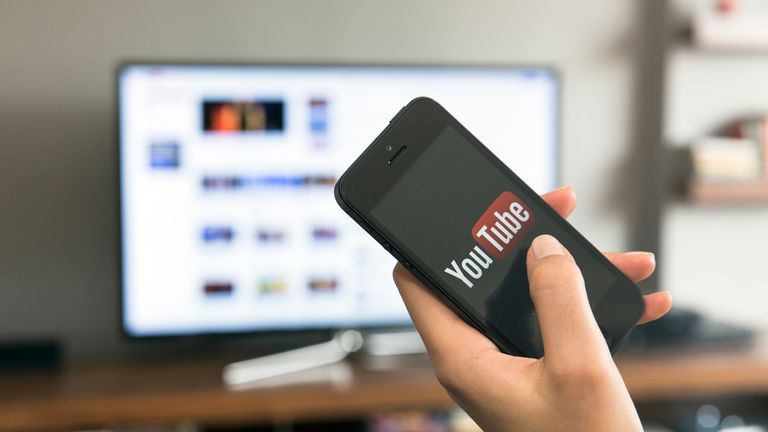 But the intervention from Google could cripple hopes of further expansion.
While a custom Huawei-built operating system would cause little issue in its home market, where most Google apps are banned anyway, it would likely be rejected by Western customers.
Google apps and services are a critical part of Android devices, and Huawei owners in Europe and the UK may now be forced to seek alternatives to what the Chinese company has to offer.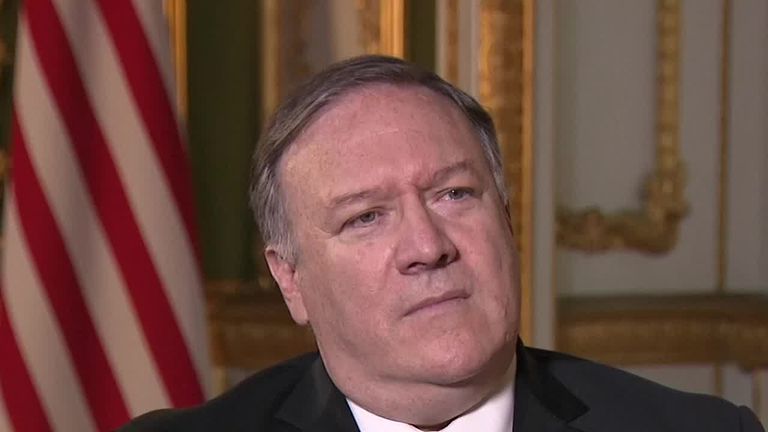 Huawei has not commented on the reports, but has continued to insist that its products pose no security threat.
Last week, its UK executive vice president Jeremy Thompson told Sky News it is willing to go the "extra mile" to reassure countries its technology is safe.
His comments came after Prime Minister Theresa May came in for criticism over a National Security Council decision to back the use of Huawei technology in "non-core" 5G network infrastructure in the UK.
That was despite a warning from the National Cyber Security Centre and the US government that the company could not be trusted.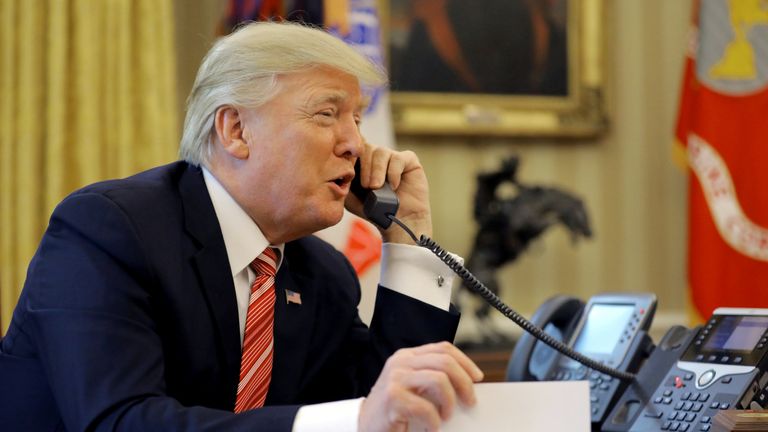 Donald Trump has declared a "national emergency" over the perceived threat posed by Chinese companies and imposed severe sanctions on Huawei, with US companies barred from using telecommunications equipment made by firms deemed to pose a national security risk.
The US commerce department has also added Huawei and 70 affiliated companies to a blacklist banning it from acquiring components and technology from US firms without government approval.
Google has not responded directly to the reports, but said it was "complying with the order" issued by the US president and was "reviewing the implications".
New law could ban Britons from visiting terror hotspots in parts of northern Syria | UK News
Hard-hitting new security powers that would ban British citizens from designated terrorist hotspots are set to be introduced across large parts of northern Syria.
Home Secretary Sajid Javid has confirmed he is asking officials to draw up an urgent case for introducing the new ban around Idlib province in northwestern Syria and others areas in the northeast of the country.
The move comes amid an upsurge in violence around Idlib in particular, where Russian-backed Syrian government forces have launched an offensive against rebel fighters.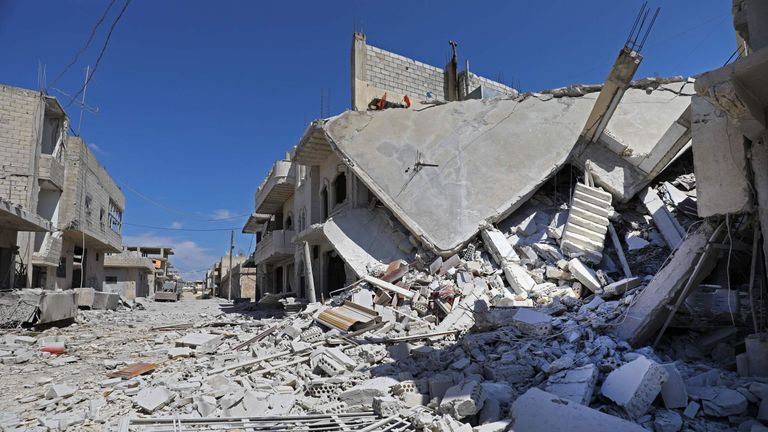 On Friday, the United Nations warned of a "humanitarian crisis" and urged the Syrian and Russian governments to give assurances that the bombing of hospitals and schools would stop.
The Counter-Terrorism and Border Security Act 2019, which became law earlier this year, created a new power allowing the home secretary to ban British nationals from travelling to – or remaining in – specific designated areas.
Mr Javid said: "I've asked my officials to work closely with the police and intelligence agencies to urgently review the case for exercising this power in relation to Syria, with a particular focus on Idlib and the northeast.
"So anyone who is in these areas without a legitimate reason should be on notice."
In order to use the power, the home secretary would need to be satisfied that it is necessary to restrict UK nationals and residents from a specific area and his recommendation would need to be ratified by parliament.
An individual found to have entered or remained in a designated area could face up to 10 years in prison if convicted.
The new law was introduced to counter the problem of hundreds of foreign fighters heading off to overseas trouble spots, with little fear of prosecution.
Officials estimate more than 900 British citizens travelled out to take part in the conflict in Syria.
Around 400 have since returned, but difficulties in securing any evidence of wrongdoing in an area of lawlessness has meant less than 10% of those who have returned have been prosecuted.
Under the new law, prosecutors will only have to prove a person has been in a designated area without good reason.
There will be exemptions to the travel ban, allowing the likes of legitimate aid workers, journalists, or those attending a family funeral, to enter such areas.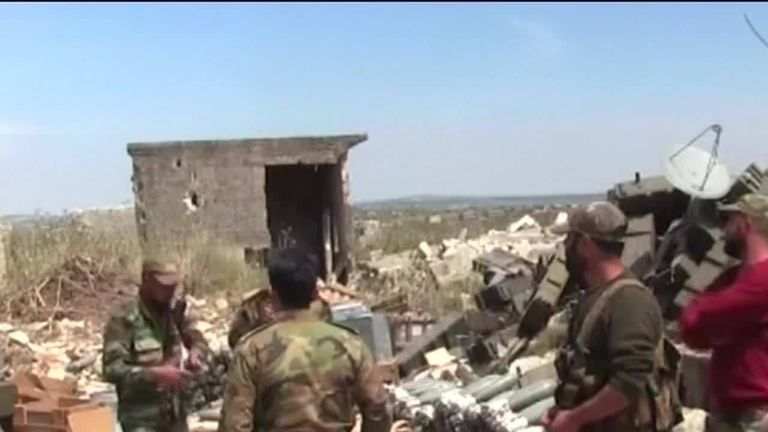 Mr Javid will give more details of how he expects the new law to operate during a speech in central London on Monday morning, where he will also reassure his audience of extremism experts and security officials that, whatever Britain's future relating to the EU is, the UK will continue to be a powerful international partner in dealing with security threats.
He is expected to say: "From terrorism, to crime, to hostile state activity, we are facing international problems, and they require an international response.
"As these threats become more global we all rely on an international system of defence, policing, security and intelligence. A safety net based upon cooperation, and unity.
"More than any other country on Earth, the UK has a coherent, connected approach to intelligence and security and when threats appear, the world still turns to the UK for leadership, support, and action."
Despite the large scale dismantling of Islamic State in Syria and Iraq, security officials warn the UK terror threat will continue to be very significant for the foreseeable future.
The recent bombings in Sri Lanka, which have been linked to IS, and the reappearance of the group's leader Abu Bakr al Baghdadi, have shown that the fragmentation of the terror network has not weakened its determination to launch attacks around the globe.
House explosion kills one person and injures two others in Indiana | US News
One person has died and two more have been injured after a house exploded in Indiana.
Authorities are investigating the cause of the explosion in Jeffersonville.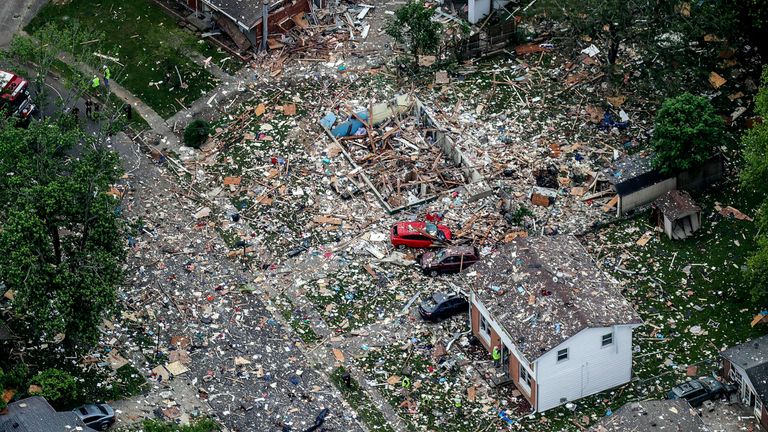 Lieutenant Isaac Parker from Jeffersonville Police said the explosion happened just before 5am Sunday.
Five to six homes nearby have been left uninhabitable after the blast.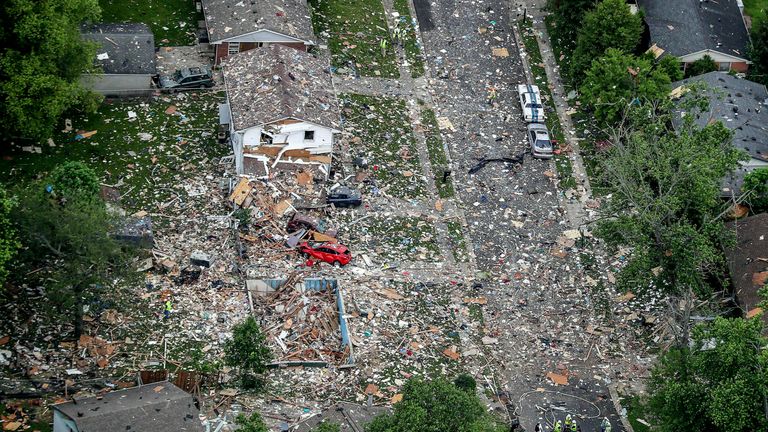 Lt Parker said two people had serious injuries and were in hospital.
It's not clear if any of the victims were in the house when it exploded.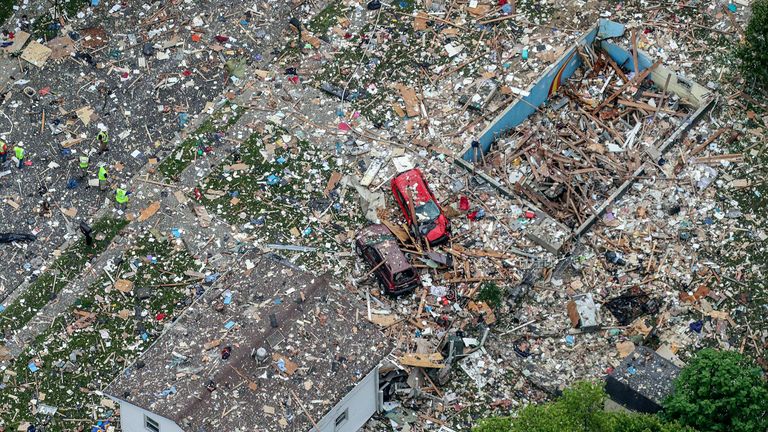 Fire chief Eric Hedrick said the home was mostly destroyed.
Adam Keeney, who lives nearby, told WHAS-TV that he felt a "big boom" in his chest after the explosion and that it knocked the gutters off his house.