Five Filipinos who said they were sexually abused by a convicted British paedophile have been awarded more than £100,000.
The four men and a boy sued Douglas Slade for compensation, alleging he had abused them in the Philippines.
The court was told that the five had been abused between 2009 and 2015 and their ages now ranged from mid-teens to 20.
Slade, 77, was not convicted in the Philippines and has denied any wrongdoing.
However, Judge Mark Gargan said that, despite this, Slade had probably abused the five Filipinos.
He made five individual damages awards – £35,000, £25,000, £27,500, and two of £20,000.
The case is the first time foreign nationals have made such a claim against a Briton in a British civil court.
Solicitor Alan Collins, who works for law firm Hugh James and represented the five Filipinos, said the ruling could have wider implications.
"This landmark case is unprecedented for a High Court in London, showing how the legal system in England and Wales delivers justice for victims of sexual abuse whether they live in England or overseas," he said.
"The judgement has finally provided a sense of vindication for the victims after Slade avoided justice for so many years through his lying and deception, and I'm sure this case will set a precedent for others in a similar situation to seek justice."
Slade is from Bristol but is currently in a prison on the Isle of Wight.
He lived in the Philippines for many years but was arrested when he returned to England three years ago.
In 2016, he was convicted of abusing five boys in Britain between 1965 and 1980.
During the civil case in London, he gave evidence through a screen at his prison in Newport, saying he had not abused the five Filipinos and that they were lying.
The five Filipinos gave evidence through video link in Manila.
Detective Sergeant Paul Melton described the evidence given by the Filipinos as "harrowing"
He said: "Slade always thought himself to be beyond the reaches of justice.
"I maintain that no child will ever be safe in his company.
"He is without doubt the most dangerous and manipulative child sex offender I have ever encountered."
Airline bans 'emotional support' animals on long flights
An airline has banned "emotional support" animals from flights longer than eight hours.
Delta Air Lines says it is introducing the new rules after an 84% increase in animal incidents in 2016-17.
They include a passenger being attacked by a dog, as well as animals urinating and defecating while on-board.
The US airline is also introducing a ban on any animal under four months of age regardless of the length of the journey, including service animals which help people with disabilities.
The changes do not affect pets that customers pay to take into the cabin in enclosed carriers.
Delta says the new rules will take effect from 18 December.
Customers who had already bought tickets before the announcement will have their journey honoured until 1 February.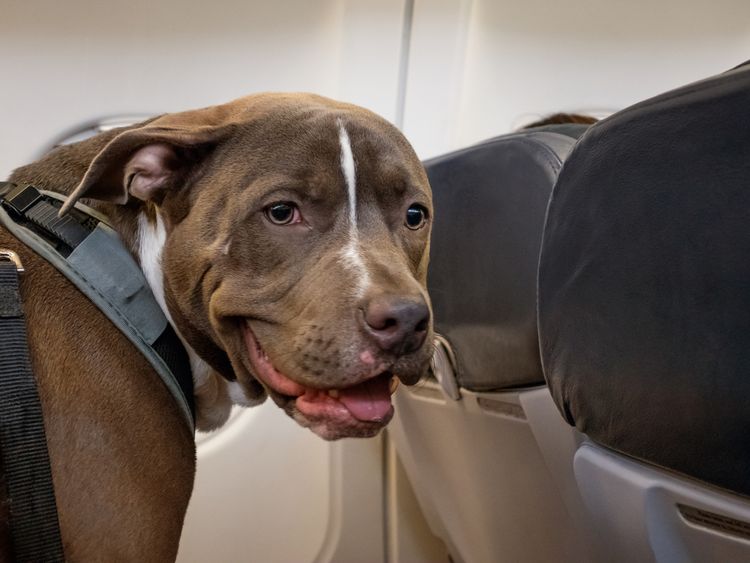 The airline is not alone in changing its rules on comfort animals, with others bringing in bans to restrict the type of animal allowed after goats, pigs and snakes were being brought on-board by passengers.
Delta requires passengers to prove their eligibility for emotional support animals with a form from a medical professional vouching for them.
They are different to trained service animals, which work to assist people with visual impairment, deafness, seizures and other limitations.
Both types of animals fly for free and are not required to be caged during the flight.
John Laughter, Delta's senior vice president for corporate safety, security and compliance, said: "These updates support Delta's commitment to safety and also protect the rights of customers with documented needs, such as veterans with disabilities, to travel with trained service and support animals."
Chocolate factory spillage 'repaves' German road
A mishap at a German chocolate factory "repaved" a road with a thick, brown pathway after a ton of the sticky stuff escaped and flowed on to the street.
The spillage quickly solidified and around 25 firefighters in the town of Westoennen were forced to hack away at it with shovels.
Bosses at the DreiMeister factory blamed "a small technical defect" for Monday night's incident, according to German newspaper Soester Anzeiger.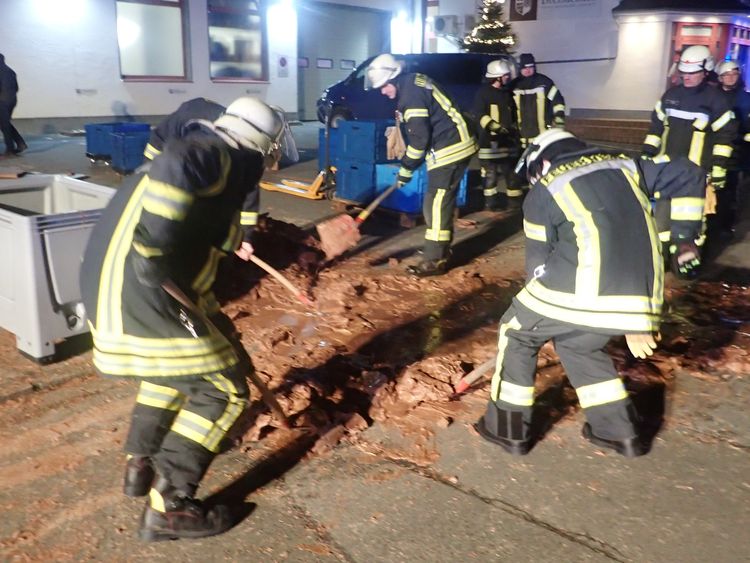 The chocolate seeped into the pores of the road and there were worries it would be a hazard, so hot water was used to removed the final thin layer.
The local authority closed the road and set up oil warning signs while the clean-up took place, the newspaper reported.
Owner of the factory Marus Luckey said it would have been a "catastrophe" had the spill occurred closer to Christmas, but that things would be back to normal on Wednesday.
Fastest-moving animal in the world is… an ant

The fastest-moving animal in the world has been revealed – and scientists say speed isn't always influenced by size.
Known as the dracula ant, its jaws snap shut 5,000 times faster than the blink of an eye at 200mph.
The tiny insect is comfortably ahead of the cheetah, whose record running speed is 60mph.
Researchers believe the ants, found in Africa, Australia and southeast Asia, use their rapidly accelerating jaws to smash into potential prey.
Entomologist Professor Andrew Suarez, from the University of Illinois, said: "Their powerful jaws work like a mousetrap, except the latch and spring mechanism are all in one.
"The ants use this motion to smack other arthropods, likely stunning them, smashing them against a tunnel wall or pushing them away."
Instead of pushing their jaws together, dracula ants slide one across the other in a motion that takes 23 microseconds.
He added: "Even among ants that power-amplify their jaws, the dracula ants are unique – instead of using three different parts for the spring, latch and lever arm, all three are combined in the mandible."
They use venom to stun their prey which are then brought back to the colony for the larvae to feed upon.
They are called dracula ants after Count Dracula, the fictional vampire, due to their unusual feeding habits.
Queens and workers practice a form of "non-destructive cannablism", which involves chewing holes into and feeding on the haemolymph, insect "blood", of the colony's own pupae and larvae.
Dracula ants were discovered in 1994 – and at 200mph, their jaw motion is three times faster than trap-jaw ants – the previous record-holders.
The findings were published in the journal Royal Society Open Science.