Medicins San Frontiers has been forced to terminate search and rescue operations on the deadly central Mediterranean migration route .
The charity and its partner SOS Méditerranée has said Europe will "condemn people to drown" and accused the Italian government of a smear campaign aimed at preventing and discrediting rescue operations in the Mediterranean.
"This is a dark day," Nelke Manders, MSF's general director said.
"Not only has Europe failed to provide search and rescue capacity, it has also actively sabotaged others' attempts to save lives. The end of Aquarius means more deaths at sea, and more needless deaths that will go unwitnessed."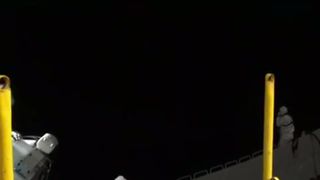 Some 2,133 people are believed to have died in the Mediterranean this year, the majority having departed on dangerous and overcrowded crafts from Libya in the hope of reaching Europe.
The Aquarius, which has assisted nearly 30,000 people since 2016, was the last ship working to rescue stricken migrants in the region, after crackdowns by the Italian government forced several others to halt operations.
Since its saved 58 people over two months ago it has been docked at the Port of Marseilles after being stripped of its Panamanian registration.
It now faces allegations of criminal activity, with the Italian government investigating the vessel for trafficking and wrongful handling of toxic waste.
In recent months ships carrying migrants have found it impossible to dock at ports in Italy and Malta, and several have been left floating at sea for weeks at a time or forced to return to Libya.
Italy's interior minister Matteo Salvini has said other European countries need to accept migrants who arrive in Italy, and has threatened to return them to Libya.
"Europe needs to seriously decide to help Italy in concrete terms," he said in August.
For other European states, preventing people reaching their shores is also a priority.
EU member states are supporting Libyan authorities to intercept boats and return migrants to Libya, where they face continued danger in camps where torture, rape and slavery are rife.
MSF says this constitutes supporting forced returns while "claiming success" on migration.
"Let's be clear about what that success means: a lack of lifesaving assistance at sea; children, women and men pushed back to arbitrary detention with virtually no hope of escape," Karline Kleijer, MSF's head of emergencies, said.
"As long as people are suffering at sea and in Libya, MSF will look for ways to provide them with the vital medical and humanitarian care they desperately need."
The International Organisation for Migration says 15,000 migrants have drowned in the central Mediterranean since 2013.
New Zealand police have 'grave fears' for missing British backpacker
New Zealand police say they "hold grave fears" for the safety of a British backpacker who is missing in the country.
Grace Millane, who turned 22 on Sunday, was last seen entering the CityLife hotel in Auckland at 9:41pm on Saturday 1 December.
Detective Inspector Scott Beard from Auckland Police was unable to confirm on Friday if Ms Millane left the hotel.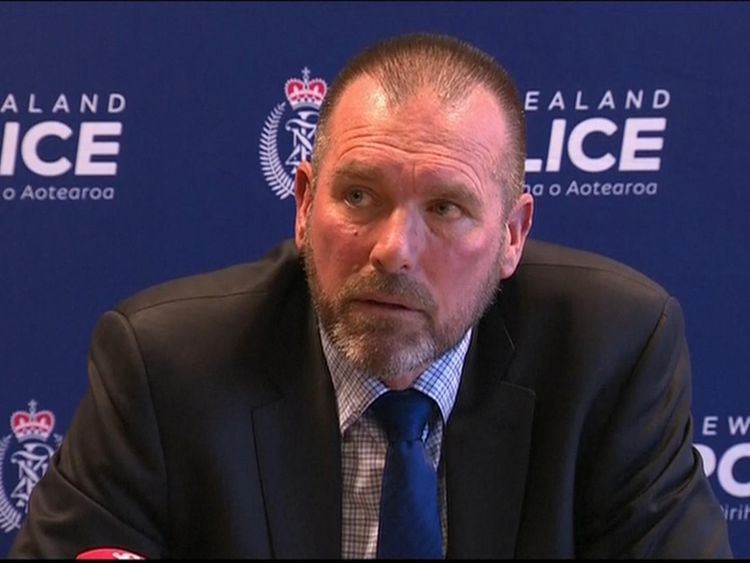 He said: "As part of our investigation we have reviewed hours and hours of CCTV footage and this will continue throughout the weekend."
DI Beard added that Ms Millane from Wickford, Essex, was with a male companion when she entered the hotel.
He continued: "Police have identified this man and he has been spoken to.
"Through our investigations we have also identified a location of interest as an apartment in the CityLife hotel in Queen Street.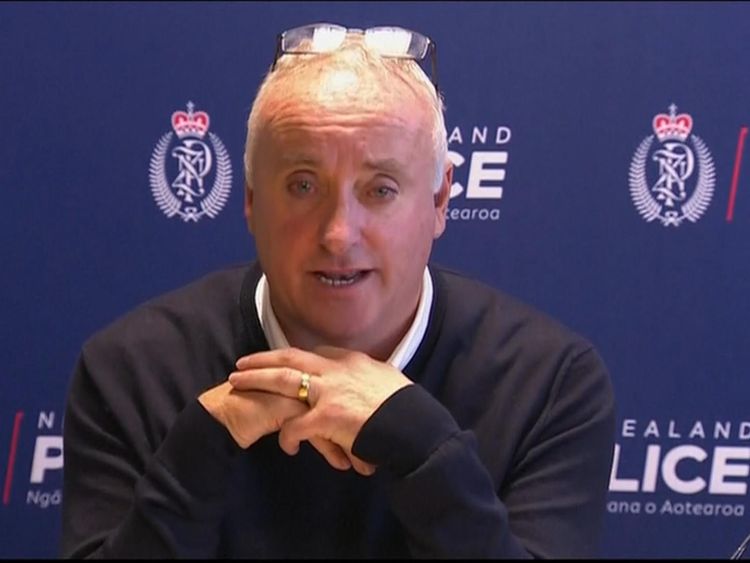 "We are conducting a scene examination at this address."
The police officer said the man is not in custody but is a person of interest in the case.
He said there is no evidence of foul play and that Ms Milane is still being treated as missing, but added: "At this point we hold grave concerns for her safety."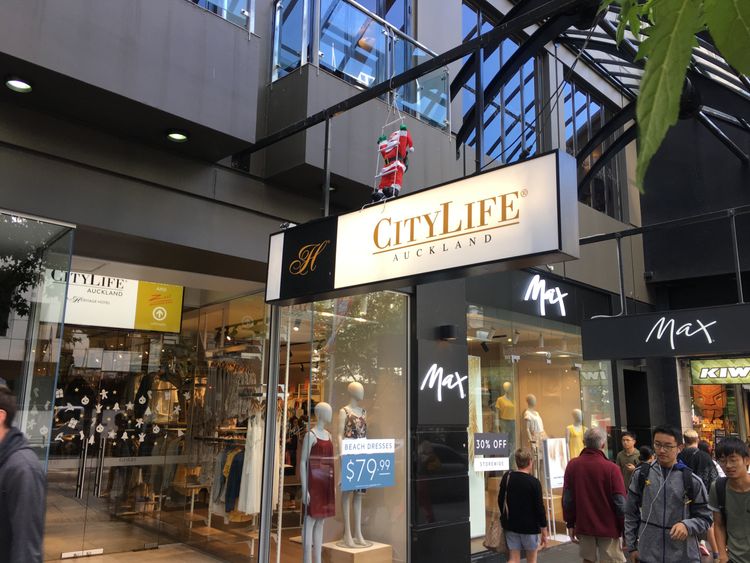 DI Beard would not confirm reports she had been using the dating app Tinder while in Auckland.
Ms Millane's father David has flown out to New Zealand amid the investigation into her disappearance.
He told reporters: "Grace is a lovely, outgoing, fun-loving, family-orientated daughter.
"Grace has never been out of contact for this amount of time.
He added that Ms Millane had been in Peru in South America before arriving in New Zealand alone as part of a year of travelling.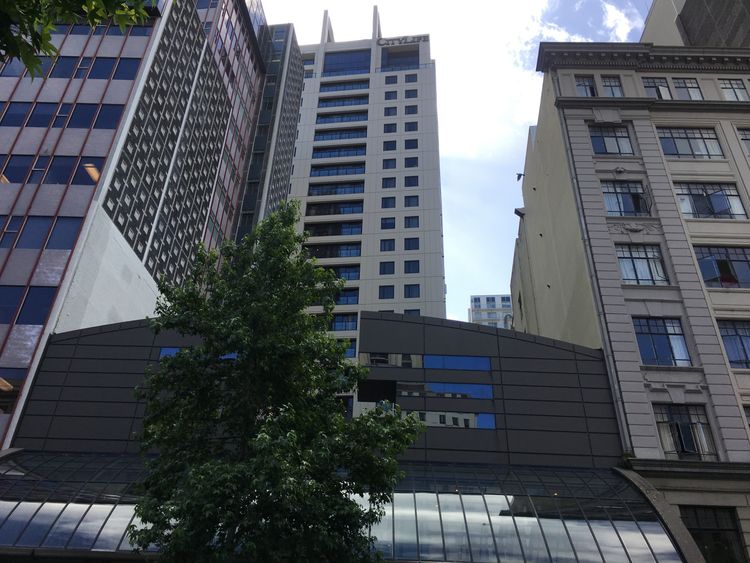 She was staying at the Base Backpackers hostel in central Auckland before her disappearance.
Mr Millane continued: "She had been bombarding us with numerous photographs and messages of her adventures.
"We are all extremely upset and it is very difficult at this time to explain the range of emotions we are going through."
New Zealand police have released a CCTV image of Ms Millane entering the SkyCity entertainment complex at around 7:15pm on Saturday.
She was wearing a black dress and what was believed to be white Converse trainers.
A number of unconfirmed sightings have been reported to officers.
Afghan boy who went viral after wearing plastic bag Messi shirt flees Taliban
An Afghan boy who went viral over his love of the Argentinian footballer Lionel Messi has had to flee his home after being hunted by the Taliban.
Murtaza Ahmadi, now aged 7, was pictured wearing a homemade Messi shirt that his brother fashioned out of a blue and white plastic bag in 2016.
The colours matched the jersey of the Argentinian national side, and the footballer's name and shirt number were scrawled on the back in pen.
Murtaza, who later met his idol after the image went viral, had to flee Afghanistan's southeastern Ghazni province with his family in November.
The UN has said 4,000 families left amid intense fighting after the Taliban launched an offensive in the previously safe area.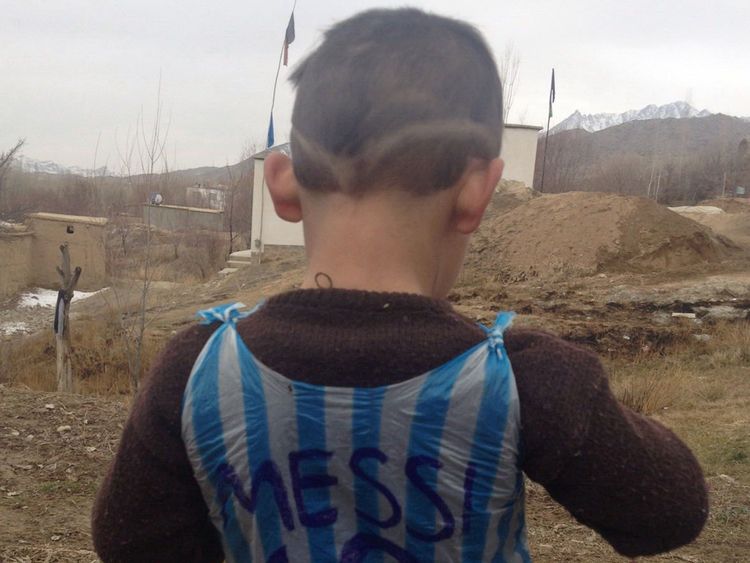 Witnesses have described "absolute terror" as hundreds of civilians, soldiers and insurgents were killed in the fighting.
Murtaza's family belongs to the Shiite-denominated Hazara ethnic group, who were targeted by the Sunni Taliban in the attacks.
The boy is now living in a cramped room in the capital Kabul with his mother and brother.
His father Arif has remained in Jaghori where he works as a farmer.
Shafiqa has said the Taliban have been searching for her son by name.
She said: "(They) said if they capture him, they will cut him into pieces."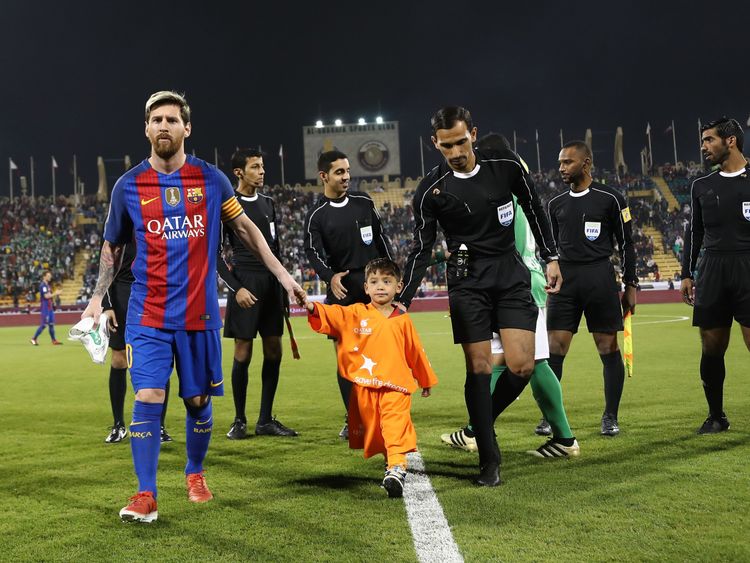 Murtaza's older brother Houmayoun, who made the Messi plastic bag jersey, said: "We are worried something bad will happen if they know who Murtaza is."
Shafiqa added that she hid her famous son's face with a scarf to prevent him from being recognised as they fled Ghazni.
She also told how they left their home district of Jaghori in the night after hearing gunshots.
Shafiqa said: "We couldn't take any of our belongings, we left only with our lives."
Barcelona forward Messi, a UNICEF goodwill ambassador, met with the youngster after the image emerged 2016.
Murtaza clutched the footballer's hand as he walked out onto the pitch with him for a Barcelona friendly in Qatar.
Messi gave him a signed shirt and ball, which were among the possessions left behind when the family fled Jaghori.
Murtaza said: "I want them back so I can play."
"I miss Messi.
"When I meet him (again), I will say, 'Salaam' and 'How are you?' Then he will reply saying thank you and be safe, and I will go with him to the pitch where he will play and I will watch him."
Sports were rarely tolerated under the 1996-2001 Taliban regime, and the Kabul football stadium was a well-known venue for stonings and executions.
Afghan security forces have beaten back the Taliban in Jaghori, but Shafiqa has said she doesn't feel her family is safe there.
She said: "The danger of the Taliban coming back is high, going back is not an option."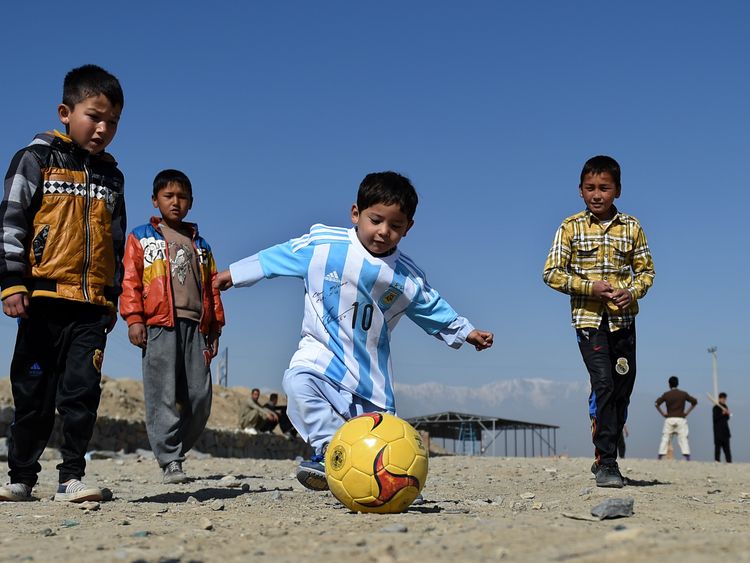 Shafiqa has also told how her family received unwanted attention from the image of Murtaza in the makeshift Messi shirt.
She said: "Local strongmen were calling and saying, 'You have become rich, pay the money you have received from Messi or we will take your son'.
"At night we would sometimes see unknown men, watching and checking our house, and then the calls.
"During the days, we wouldn't dare let him outside home to play with other children."
The family have already fled once before when they sought asylum in Pakistan in 2016.
They returned reluctantly after their money ran out.
The family are among more than 300,000 Afghans who have fled their homes due to violence since the beginning of 2018 alone, according to the UN's agency for humanitarian affairs.
Pig hearts transplanted into baboons
Pig hearts have been transplanted into baboons – a development that could pave the way for humans to receive porcine organs in future.
Researchers from Germany, Sweden and Switzerland said two Anubis baboons had survived for six months, while another two lived for at least three months.
Previously, the longest a baboon had survived after such a procedure was 57 days.
Since then, genetic modifications have been made to the hearts and a new transplant technique has been developed.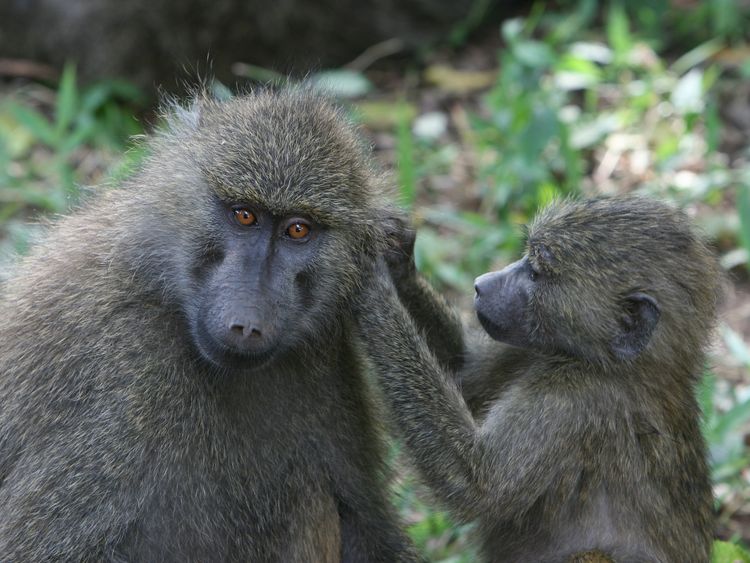 The pigs were modified so that they produced a human version of two proteins which block an immune response in alien cells.
It was also ensured that they generated thrombomodulin, which prevents blood from clotting after surgery.
The research team also stopped preserving donor hearts in cold storage and kept them at 8C instead.
Fluids containing oxygen, hormones, red blood cells and nutrients were circulated through them.
The baboons were given drugs to stop the pig heart growing too big, and to lower their blood pressure to match that of the pigs.
The transplant procedure was refined during three trials involving 14 baboons.
One of the five baboons in the final experiment had to be put down after developing a blood clot.
The transplantation of an organ between two different species – known as xenotransplantation – is thought to be one way of overcoming a shortage of organs for humans needing a transplant.
The scientists' findings were published in the Nature journal.