Former prisoners of rebels in Yemen have revealed the torture they suffered at the hands of their captors, including being burned with acid, beaten and hung by their wrists for weeks on end.
The accounts of brutality have emerged as UN-backed peace talks got under way in Sweden between the Houthi rebels and the Yemeni government.
As a confidence-building move, the two sides have agreed to release thousands of prisoners, although the details have still to be hammered out.
However, while captives of the government side are mostly Houthi fighters, the rebels' prisoners are largely civilians, detained in sweeps aimed at suppressing opposition and gaining hostages who could be traded for ransom or exchange.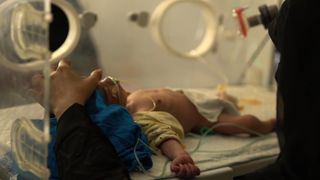 More than 18,000 prisoners have been jailed by the Houthis in the last four years, according to the Abductees' Mothers Union, an association of female relatives of detainees, which has also documented a thousand cases of torture.
The group says at least 126 prisoners have died as a result of torture since the Houthis took over the Yemeni capital, Sanaa, in late 2014.
Houthi leaders have previously denied that they engage in torture.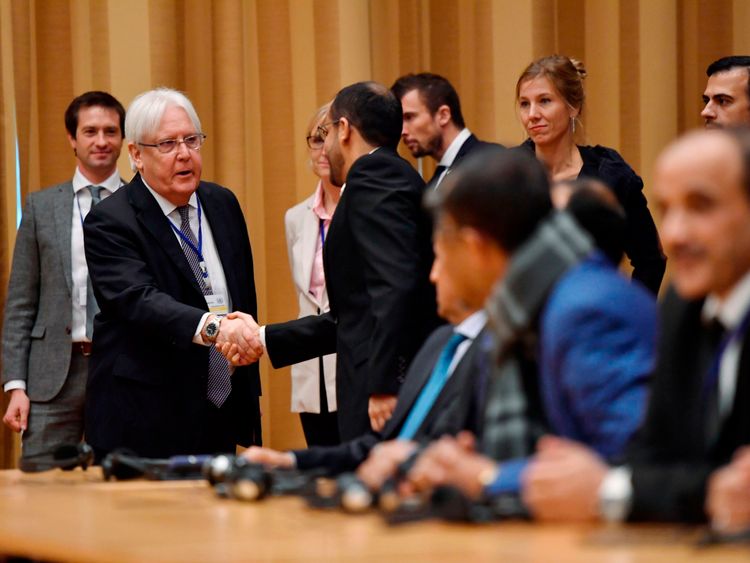 Amnesty International says that "horrific human rights abuses, as well as war crimes, are being committed throughout the country by all parties to the conflict".
However, much of the international condemnation of Yemen's bloody civil war has centred on abuses carried out by the US-backed and Saudi-led military coalition fighting on the side of the Yemeni government.
One of those tortured by Houthi fighters was a hospital medic, Farouk Baakar, who was detained for treating an "enemy" of the rebels, who had been left for dead.
He spent 18 months in rebel prisons, where he says he was burned, beaten an chained to the ceiling by his wrists for 50 days, according to an AP investigation that revealed the torture.
Another former prisoner, a school teacher told how he had been held for nearly five months in an underground cell, during which he was blindfolded the entire time.
He kept count of the days by following the Muslim calls to prayer.
Throughout his detention, he said, his jailers beat him with iron rods and told him he was going to die.
"Prepare your will," he said they told him.
The conflict has claimed tens of thousands of lives and led to a humanitarian crisis that has pushed millions to the brink of starvation.
A Saudi-led Arab coalition intervened in 2015 to restore a government ousted by the Iranian-backed Houthi movement.
Eight gold miners rescued in Zimbabwe – but dozens feared dead | World News
Eight illegal gold miners have been pulled alive from flooded pits after being trapped underground for days in Zimbabwe.
Exhausted and muddied, they were quickly whisked away by rescuers as relatives at the scene cheered and hugged one another.
Zimbabwe has declared a national disaster after heavy rain caused a dam wall to collapse on Tuesday, with water rushing into nearby mining tunnels.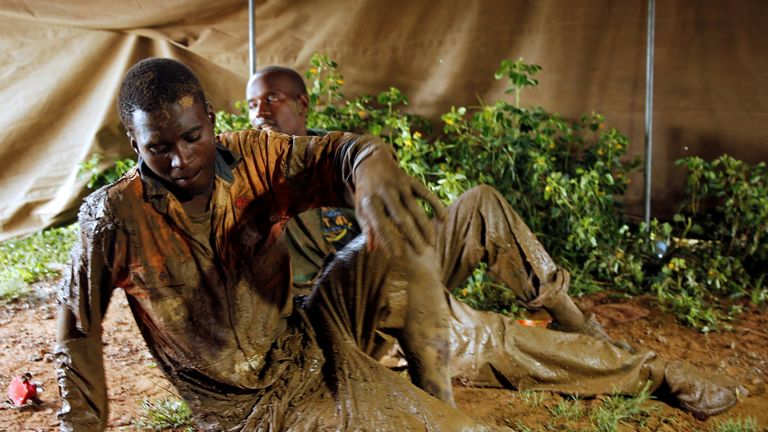 It is unclear how many miners remain trapped, but officials have estimated that up to 70 people were underground at the time.
According to the government's deputy chief mining engineer, "it doesn't seem likely" that there are any other survivors.
But Henrietta Rushwaya, the chief executive of the Zimbabwe Miners' Federation, expressed hope of a miracle, saying: "We hope we will be able to retrieve all of the people in time."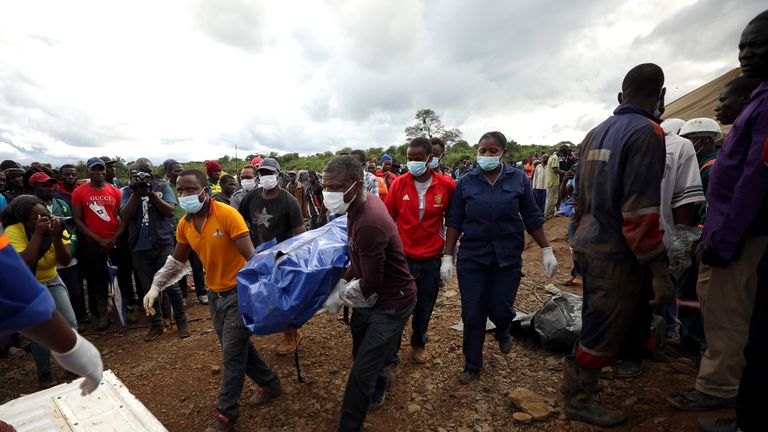 At least 22 bodies have been identified underground so far – and one by one, they have been pulled from tunnels, placed in body bags and taken to a tent.
Ignoring a strong stench, some friends and relatives have broken police lines in an attempt to identify their loved ones.
The disaster happened in Battlefields – a small settlement 110 miles west of Harare that is rich in gold deposits and popular with illegal miners.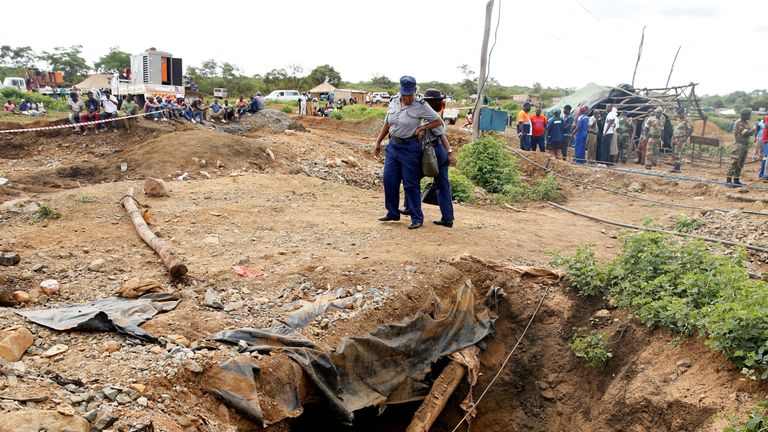 The makeshift shafts and tunnels, some running as deep as 50m (164ft), can easily collapse in the rainy season when the ground is soft.
According to the Zimbabwean government, $200,000 (£155,000) is needed to complete the rescue effort – with a spokesman urging "well-wishers" to donate body bags, masks and gloves.
UK on wrong side of law on Saudi arms sales, watchdog warns | World News
Britain is "narrowly on the wrong side" of international law over arms sales to Saudi Arabia during the Yemen conflict, a Westminster watchdog has warned.
It was "highly likely" that UK weapons had caused "significant" civilian casualties during the course of the brutal four-year civil war, the House of Lords international relations committee said.
The influential cross-party group said relying on Saudi assurances they were not targeting civilians was not an "adequate way" of fulfilling the UK's obligations under an international arms trade agreement.
The government has faced repeated calls to suspend arms sales to Saudi Arabia after it began airstrikes in March 2015 against Iranian-backed Houthi rebels, who seized control of large swathes of the country.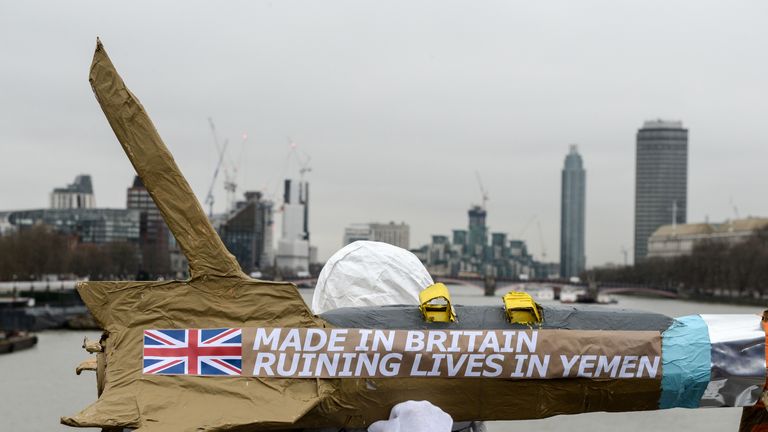 Last year the United Nations estimated at least 6,600 civilians had died as a result of indiscriminate bombing and another 10,000 injured, although it acknowledged the actual figures were likely to be significantly higher.
In its inquiry report, the committee said that since the start of the conflict the UK had licensed £4.7bn of arms exports to Saudi Arabia and a further £860m to its allies in the international coalition against the Houthis.
Typhoon jet fighters and associated systems accounted for the majority of exports approved for the Saudis.
In evidence to the committee, ministers argued that the government's licensing process was "narrowly on the right side of international humanitarian law".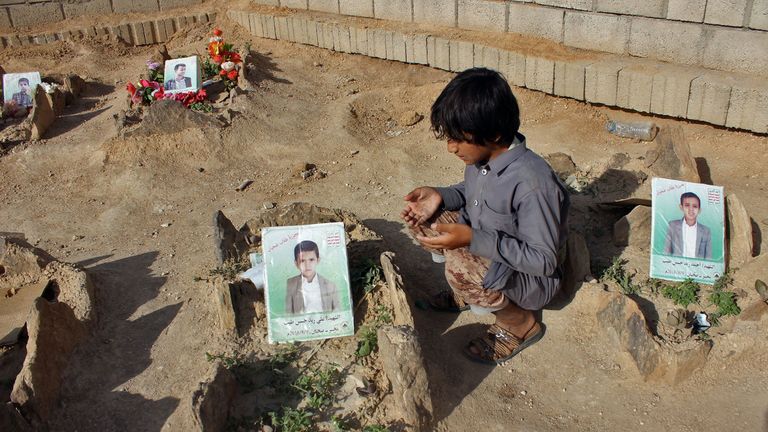 The committee however said: "Although conclusive evidence is not yet available, we assess that it is narrowly on the wrong side.
"Given the volume and type of arms being exported to the Saudi-led coalition, we believe they are highly likely to be the cause of significant civilian casualties in Yemen, risking the contravention of international humanitarian law."
The committee said relying on Saudi-led review processes into incidents of suspected civilian casualties was not sufficient to meet Britain's obligations under international law.
"We are deeply concerned that the Saudi-led coalition's misuse of their weaponry is causing, whether deliberately or accidentally, loss of civilian life," it said.
It added: "Export licensing decisions for the sale of arms always require fine judgements, balancing legitimate security concerns against human rights implications, and each situation must be assessed individually."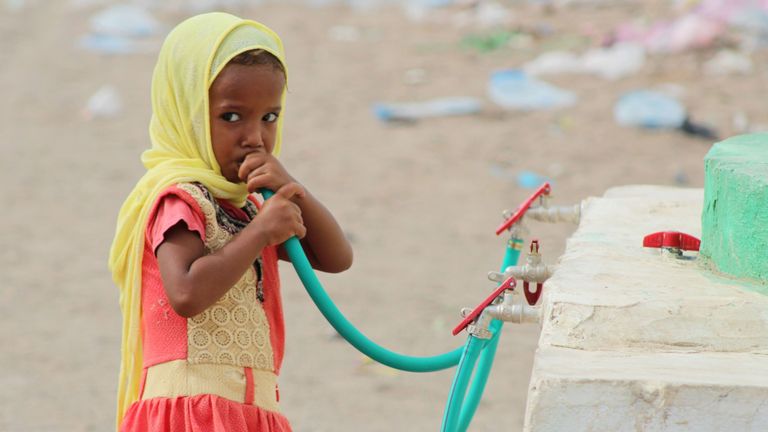 Committee chairman, Tory former foreign minister Lord Howell of Guildford, said: "The humanitarian situation in Yemen is unconscionable.
"That the UK is the second-largest exporter of arms to Saudi-Arabia, and the fifth-largest donor of humanitarian aid in Yemen is a contradiction which the government must address as a matter of urgency."
A government spokeswoman said: "The UK is doing all that it can to help parties to find a way to end this devastating conflict."
Hitler actor Bruno Ganz, who went viral in memes, dies | Ents & Arts News
The actor Bruno Ganz, who was most famous for playing Adolf Hitler in the Oscar-nominated film Downfall, has died aged 77.
The Swiss star had cancer and died at his home in the Swiss city of Zurich.
Ganz portrayed Hitler as a ranting and delusional madman in a bunker during the final days of his life.
But he was also shown as a fatherly figure with Parkinson's disease who was concerned about his secretaries' welfare.
One particular scene in the 2004 movie featured a furious fuhrer and spawned many parody memes online.
The memes included Hitler being told his pizza would arrive late, finding out the UK would leave the EU, and discovering there was no toilet paper.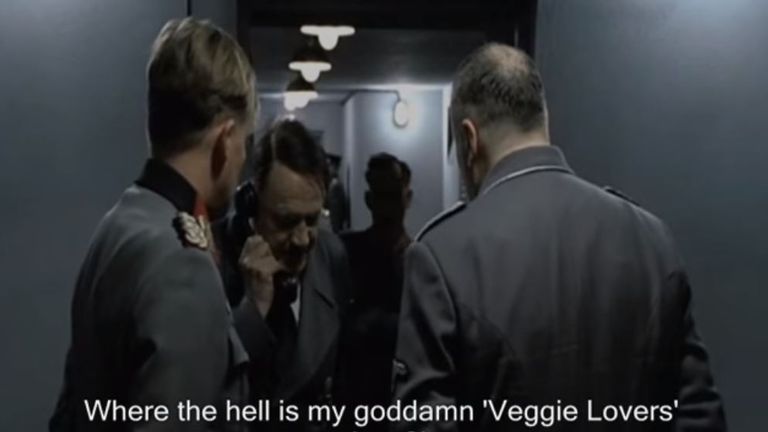 The actor immersed himself in the Nazi dictator role to such a degree that it affected his personality.
He said: "I tend to identify with my roles to such an extent that I appear to be totally convinced about certain statements that, in real life, I would never believe in."
For more than 50 years, Ganz worked in German language theatre, film and television.
He was described by German foreign minister Heiko Maas as "one of the most important actors of our time", whose "brilliant work remains".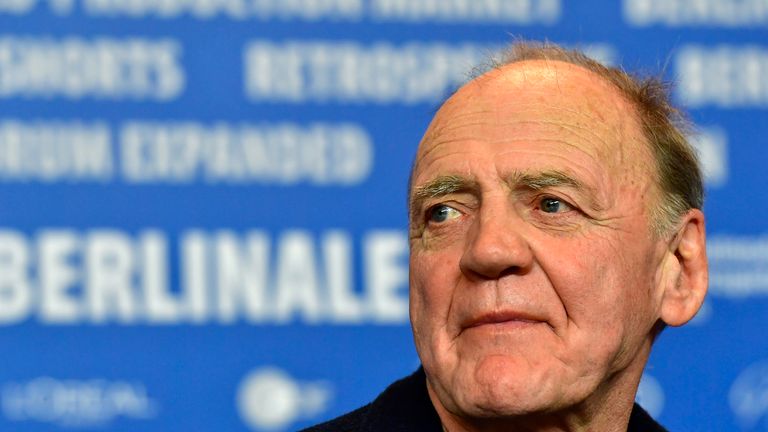 He was the holder of the Iffland-Ring, the most important award for German-speaking actors.
In Hollywood, he featured alongside Liam Neeson in the 2011 movie Unknown, and also appeared in the 2004 blockbuster The Manchurian Candidate, starring Denzel Washington.
Married once, he separated from his wife with whom he had a son.