A soap star has been questioned by police while a former ministerial aide and a policeman have been arrested over the alleged murder of a diamond trader.
Mumbai police detained actress Devoleena Bhattacharjee, who stars in popular Indian drama Saath Nibhana Sathiya, and quizzed her for several hours over the death of Rajeshwar Udani, officials reportedly said on Saturday.
The Times of India reported that the 28-year-old was the girlfriend of Sachin Pawar, who used to work as a personal assistant to the ruling Bharatiya Janata Party's (BJP) Prakash Mehta.
NDTV reported that Pawar is also an acquaintance of the diamond merchant.
The broadcaster said authorities were remaining tight-lipped on her role in the case but hinted other women from the entertainment business could be questioned.
The investigation comes after the 57-year-old diamond trader's heavily decomposed body was found in a forest on 5 December in the Raigad district of Maharashtra. He had been reported missing on 28 November.
He was found without any apparent injuries and without any ID. His son identified him from the clothes and shoes he was wearing.
After he had been missing almost a week, police said they were investigating a kidnapping.
Mr Udani's driver reportedly told police that the businessman had asked to be dropped near the Pant Nagar market where he got into another vehicle.
Media reports say detectives believe Mr Udani may have been killed at another location before being dumped in the forest.
Call records reportedly showed the businessman was a regular at several bars and was in touch with women from the entertainment business through Pawar.
After being released, Bhattacharjee thanked concerned fans on Twitter, saying she was "safe and home".
"There is nothing to get worried about," she wrote. "It was an investigation as I know the person who got killed… an official statement has been already given by the department… All is well!!:)"
UK-listed firms can sell shares in China for the first time | Business News
UK-listed companies will be able to sell shares in China for the first time from today as the London-Shanghai Stock Connect service opens.
The initiative forms part of the countries' efforts to build greater economic ties as China looks to open markets despite the trade war with the US and the UK prepares for life after Brexit.
It will give international investors the opportunity to invest in over 260 of 1,500 Shanghai-listed companies – those seen as eligible to participate – for the first time as they are able to secure a stock market listing in London.
UK firms can do the same in China – bolstering access to shares in each country and allowing firms to raise capital.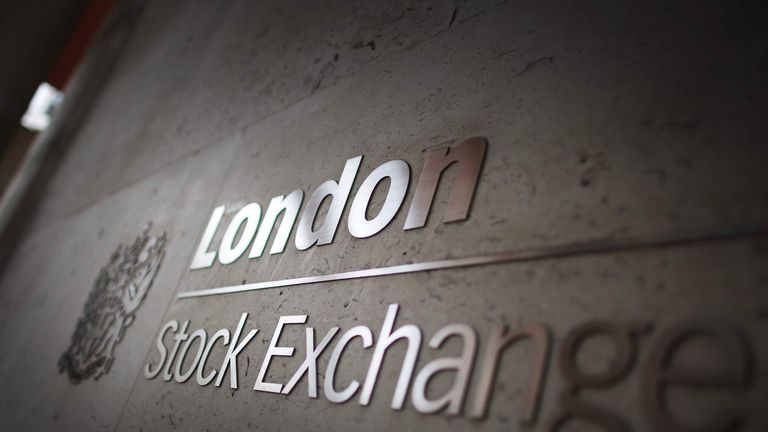 Chinese brokerage Huatai is the first company expected to make its full London debut on Monday, with investors in London getting the opportunity to trade global depository receipts in the company.
Closer financial services ties with Beijing take place at a time when global trade growth is slowing and governments are cautious about Chinese state interference in corporate entities.
The UK is still considering the potential involvement of Chinese tech giant Huawei in the country's 5G network as the US and many other major powers block the company's technology on spying fears.
The launch of Stock Connect is being marked during a visit to London by Chinese vice premier Hu Chunhua.
:: Huawei: We don't have to cooperate with Chinese state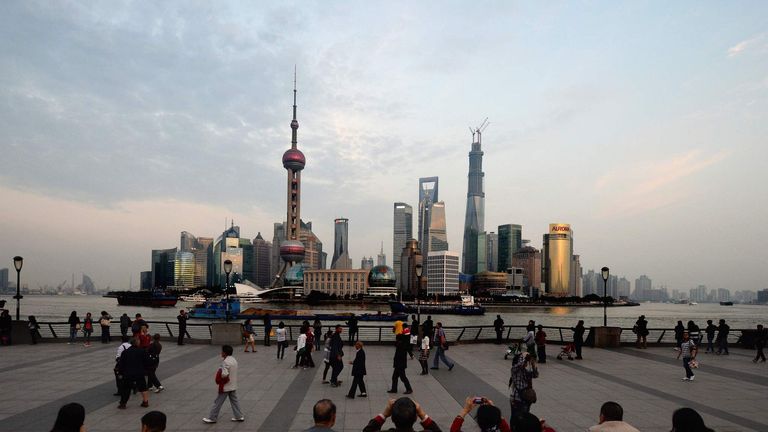 Chancellor Philip Hammond is due to say at the London Stock Exchange launch: "London is a global financial centre like no other, and today's launch is a strong vote of confidence in the UK market.
"Stock Connect is a ground-breaking initiative, which will deepen our global connectivity as we look outwards to new opportunities in Asia."
He attended a conference in the Chinese capital in April to promote Beijing's multibillion-dollar Belt and Road Infrastructure structure programme to develop new land and sea routes with the West.
Mr Hammond said then his aim was to help win lucrative financial, legal and design services contracts for UK firms.
George Clooney impersonator arrested in Thailand after years on the run | World News
An Italian man accused of posing as George Clooney to sell clothes online has been arrested with his wife in Thailand after years on the run, police have said.
Franceso Galdeli, 58, and Vanja Goffi, 45, were arrested by a joint operation of Interpol agents from Rome and Thai investigators, Thai police said.
The couple, dubbed the Italian Bonnie and Clyde, have been wanted on an Interpol red notice since 2013.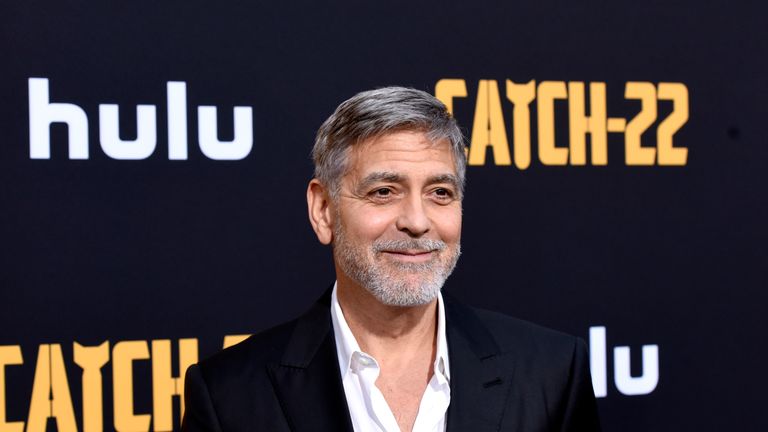 Galdeli was arrested on Saturday near the city of Pattaya on suspicion of staying in the country illegally, while his wife was arrested on suspicion for overstaying her visa.
Clooney sued them in a 2010 trial in Italy and testified against them, saying they had fraudulently used his name.
The Oscar winner said he never approved any affiliation with the bogus brand "GC Exclusive by George Clooney".
"During interrogation, Francesco confessed to claiming to be George Clooney and opening a clothes business to trick people into sending money," a statement from Thailand's crime suppression division said.
They are also accused of various other scams and frauds in Italy, including selling fake Rolex watches online and sending packets of salt to customers instead.
The couple overstayed their visas and had been living in Thailand since 2014, according to authorities.
Police said the couple do not yet have a lawyer and will be charged for overstaying their visas before extradition proceedings begin.
They said Galdeli was sentenced by a Milan court in 2010 to serve more than eight years in jail after being found guilty of impersonating the actor to trick investors, but fled the country.
He was then arrested in July 2014 at Pattaya's Dusit Thani Hotel but managed to escape a day later.
Local police discovered he had paid prison guards 20,000 Thai baht (£500) to cover up his absconding, The Telegraph reported.
Omar al Bashir: Tyrant's prosecution may be all Sudan's warring parties agree on | World News
Sudan's former president Omar al Bashir faces charges of corruption and possession of foreign currency.
Sky's Africa correspondent John Sparks was in Khartoum to see his first public appearance since being deposed by the military.
It came as something of a surprise: a call about a military convoy that we had been invited to join.
But there were a couple of problems.
First, we were given 10 minutes to get to Khartoum's grand Republican Palace to meet the men who would lead the convoy.
Second, we had absolutely no idea where it was going.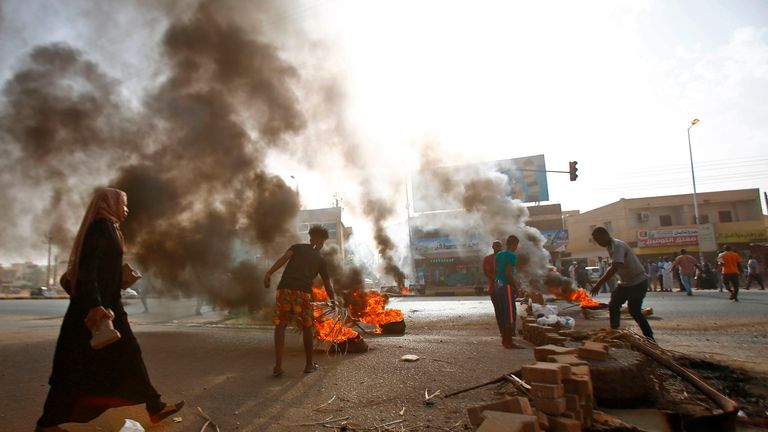 We travelled to the palace at breakneck speed and found the convoy forming inside the gates. Pick-up trucks packed with soldiers surrounded our car and the vehicles of a handful of Sudanese journalists. Within minutes we had crossed the Nile, carving through the morning traffic with dozens of men equipped with rocket-launchers.
Our destination was an ageing prison called the Kober jail. It was built by the British in a bygone age and it has earned itself notoriety.
This is where Sudan keeps its political prisoners and dissenters – and this is where the country's ruling military council have decided to stick the ex-president.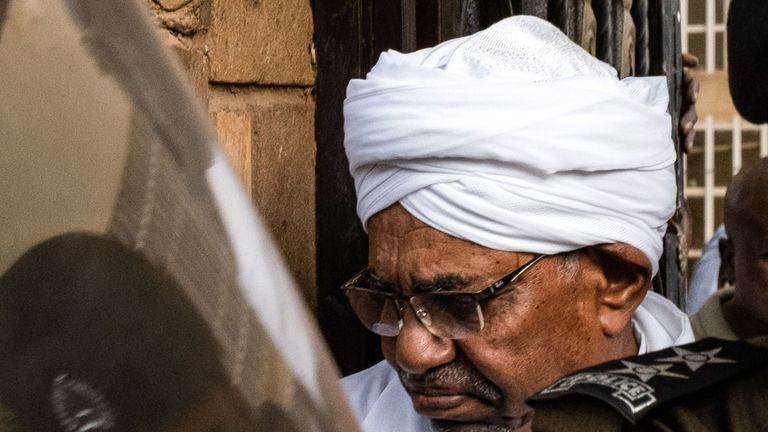 His name is Omar Hassan Ahmad al Bashir – a brigadier who took power in a coup in 1989. He ran the country with an iron fist, issuing purges and ordering executions – or jailing his enemies at Kober prison. The irony will not be lost on the inmates and guards.
The generals made their move against the president in early April after months of vigorous public protest. The economy had deteriorated and the opposition was enraged. They were also well-led by a coalition of professional and civil associations.
Now it is the military men who are the focus of the protesters' anger. Negotiations over a new civilian administration collapsed after the security forces cleared the demonstrators' main 'sit-in' on 3 June. A Sudanese doctors' committee says 118 people were killed, with the bodies of 40 dumped in the Nile River.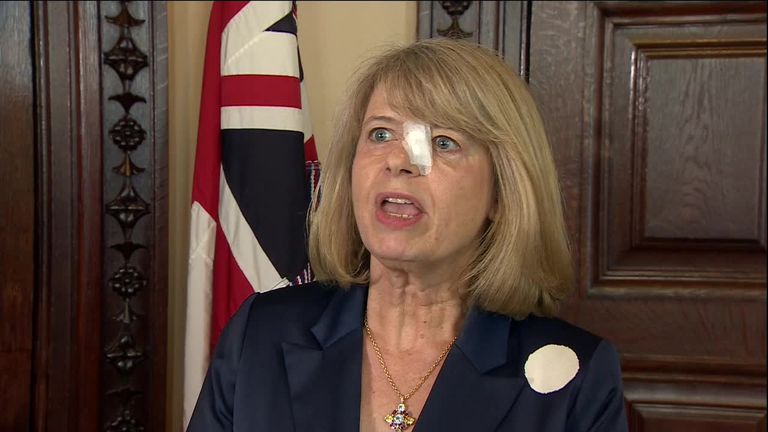 The prosecution of Omar al Bashir may be the only thing that both parties in Sudan agree on. Certainly, it does the military no harm to begin his prosecution.
That is probably why we found ourselves delivered to the door of Kober prison in 42-degree heat.
We got our pictures of the 75-year-old former tyrant as he exited under guard and he looked clean and well-fed in his robes. It was his first public appearance in nine weeks – a trip to the acting state prosecutor to answer charges of corruption and possession of foreign currency.
It seems the music has stopped for the man the Sudanese call "the dancer" but the question of succession is anything but solved.