At least 30 people have been killed in a gold mine collapse in northeastern Afghanistan.
Another seven were injured in the incident in the Kohistan district of Badakhshan province, district governor Mohammed Rustam Raghi said.
Villagers had dug a 60m (200ft) deep shaft in a river bed to search for the gold and were inside when the walls caved in.
"The people were using an excavator to dig a big hole in the river when it collapsed, trapping dozens of workers," Mr Raghi said.
"At least 30 people have been killed and seven wounded."
It was not clear why the shaft collapsed.
However, the provincial governor's spokesman, Nik Mohammad Nazari, told AFP the miners were not professionals.
"The villagers have been involved in this business for decades with no government control over them," Mr Nazari said.
"We have sent a rescue team to the area, but villagers have already started removing bodies from the site."
Defence ministry helicopters have been dispatched to deliver cash to the families of the victims and airlift the wounded to hospitals, said Hashmat Bahaduri, spokesman for the national disaster management authority.
He said that families of the wounded would receive 10,000 afghanis (£104) in compensation, while those of the dead would get 50,000 afghanis (£521).
Badakhshan is a remote, mountainous province in northeast Afghanistan bordering Tajikistan, China and Pakistan.
Illegal mining is common in Afghanistan, which is rich in resources, with the Taliban relying on the sector for much of its revenue.
It has over 1,400 mineral fields, containing barite, chromite, coal, copper and gold among many other minerals.
Brexit backer Dyson moves head office to Singapore

Brexit-backing businessman Sir James Dyson is to relocate the Dyson head office and tax base from the UK to Singapore.
The relocation of Dyson's head office from the UK means the firm will no longer be a British-registered company and Singapore will become its main tax base.
Dyson's decision to move its headquarters abroad, from Malmesbury, Wiltshire comes after last year's announcement that the company – best known for its vacuum cleaners and other domestic appliances – will manufacturer its new electric cars in Singapore, rather than the UK.
Company founder Sir James Dyson – knighted in 2007 for services to industrial design – has been widely criticised for being pro-Brexit but not being prepared to keep his business interests within the UK.
The firm said in a statement: "An increasing majority of Dyson's customers and all of our manufacturing operations are now in Asia; this shift has been occurring for some time and will quicken as Dyson brings its electric vehicle to market.
"We are now at a point where Dyson's corporate head office will relocate there to reflect the increasing importance of Asia to Dyson's business."
Dyson chief executive Jim Rowan insisted the relocation to Asia was not related to Brexit or the lowering of corporation tax.
He said: "The move is nothing to do with Brexit or tax, it's about making sure we are future proofed.
"There are huge revenue opportunities in Singapore, China is the poster child of that."
More follows…
Roma and The Favourite lead the way with 10 nominations each
Regal comedy drama The Favourite and black-and-white epic Roma are the Oscars frontrunners after receiving 10 nods each, with several other nominees also making Academy Awards history.
Both films are up for best director and best picture, a first for streaming giant Netflix for Roma.
Also nominated for best picture are A Star Is Born, Green Book, BlacKkKlansman, Bohemian Rhapsody, Vice and Black Panther – which becomes the first superhero film to be shortlisted in the category.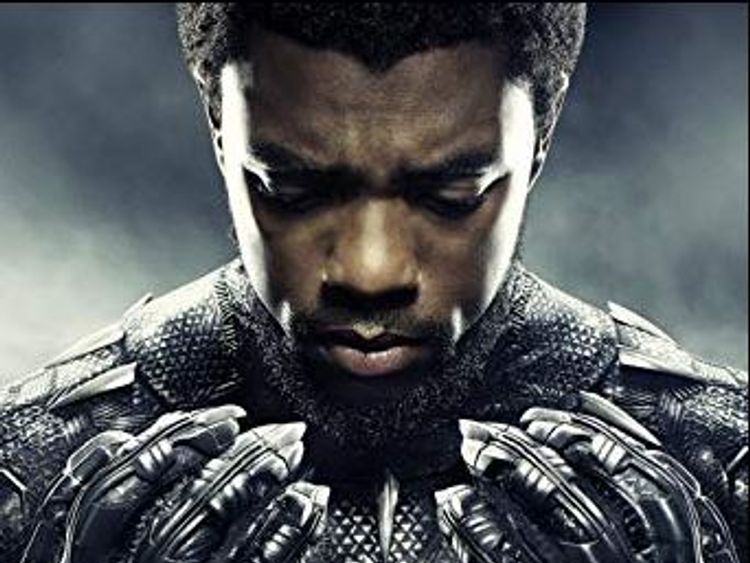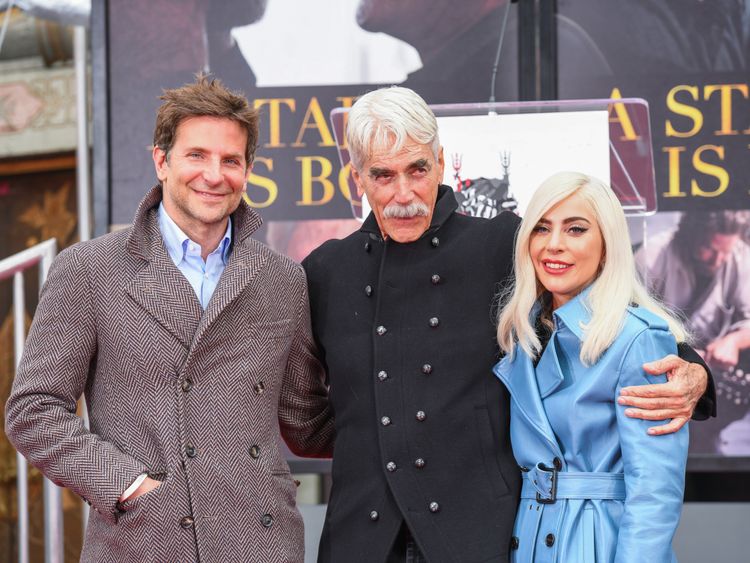 And veteran film-maker Spike Lee, who spoke to Sky News in December about the lack of diversity at the Oscars, is nominated in the best director category for the first time in his 40-year-career.
However, after much backlash about representation of women and ethnic minorities over the past few years, there are yet again no women nominated in the best director category – meaning Kathryn Bigelow, who won the award for The Hurt Locker in 2010, will remain the only female winner of the prize for another year at least.
But there was good news for British stars, with Olivia Colman and Christian Bale following on from their Golden Globes success with nominations in the best actress and best actor categories.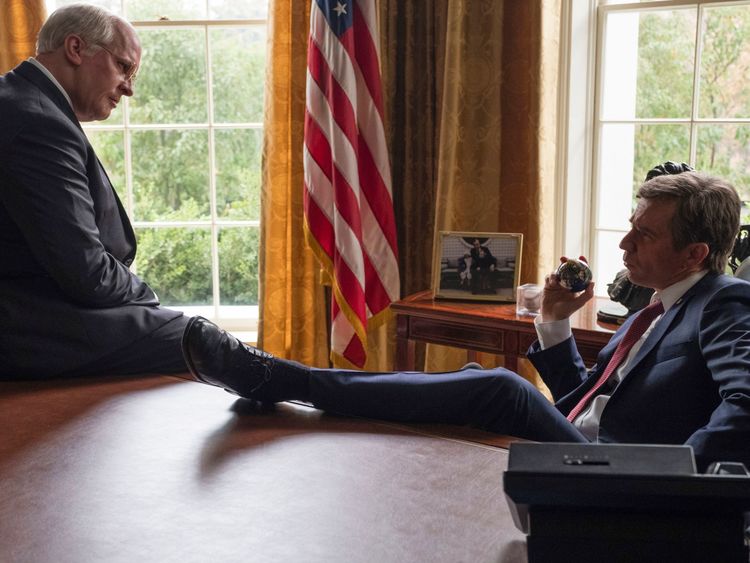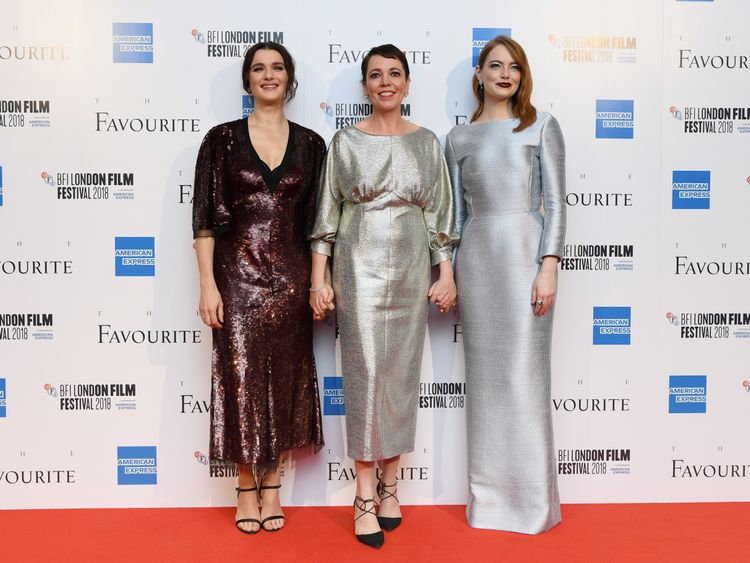 Colman, from Norwich, stars as Queen Anne in The Favourite, while Bale was recognised for his portrayal of controversial former US vice-president Dick Cheney in Vice.
Colman is up against Glenn Close for The Wife, Yalitza Aparicio for Roma, Melissa McCarthy for Can You Ever Forgive Me?, and Lady Gaga, who earns her first acting Oscar nomination for her role in A Star Is Born.
The singer also picked up another nod for best original song for Shallow, along with co-writers Mark Ronson, Anthony Rossomando and Andrew Wyatt.
Bale is shortlisted alongside Bradley Cooper for A Star Is Born, Willem Dafoe for At Eternity's Gate, Rami Malek for Bohemian Rhapsody, and Viggo Mortensen for Green Book.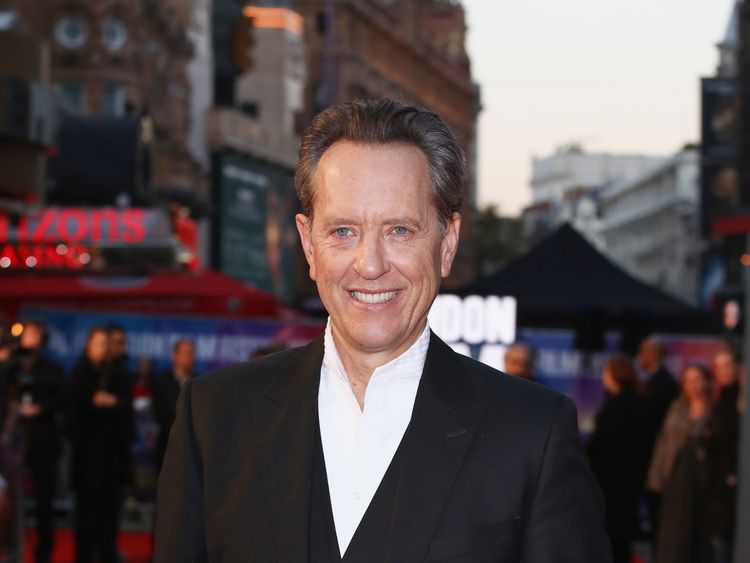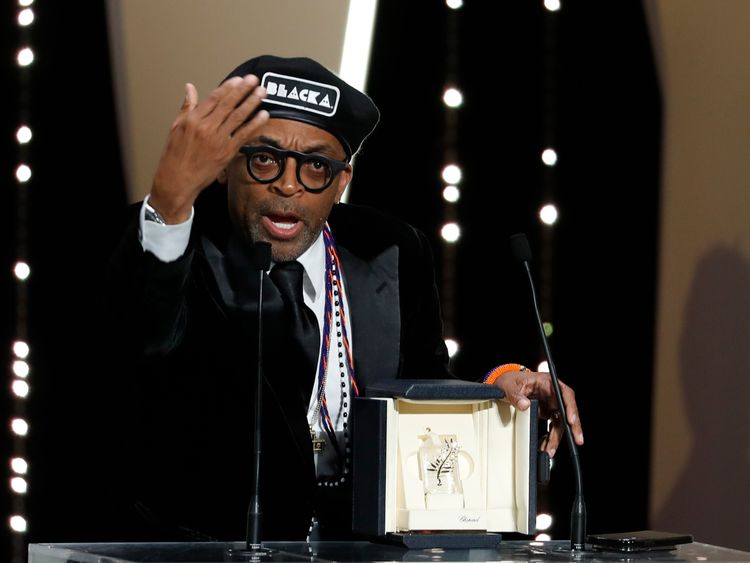 British stars have also done well in the supporting actor and actress categories, with Rachel Weisz going up against her The Favourite co-star Emma Stone, and Richard E Grant picking up his first Oscar nod for Can You Ever Forgive Me?
As well as Stone, Weisz faces competition from Amy Adams for Vice, Marina de Tavira for Roma, and Regina King for If Beale Street Could Talk.
Grant is up against Sam Rockwell for Vice, Adam Driver for BlacKkKlansman, Sam Elliott for A Star Is Born and Mahershala Ali for Green Book.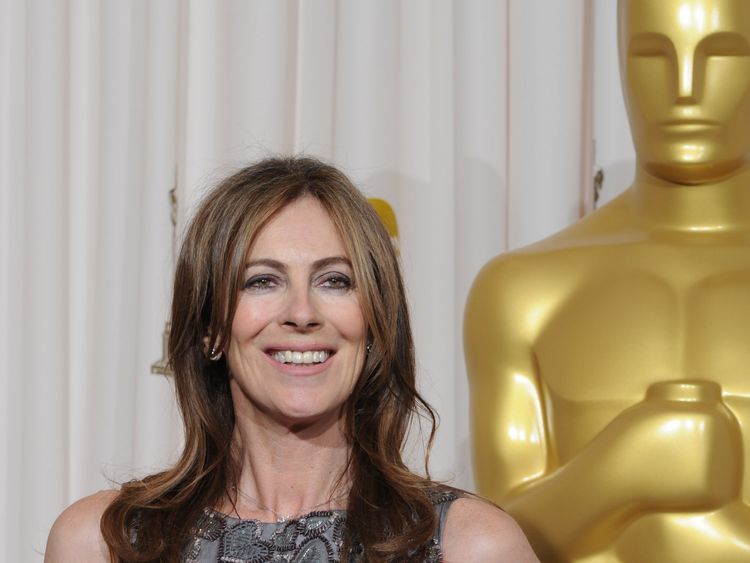 In the directing category, Cold War's Pawel Pawlikowski and Vice's Adam McKay complete the shortlist alongside Lee, Yorgos Lanthimos (The Favourite) and Alfonso Cuaron (Roma).
Notable absences from the shortlist include British stars Claire Foy for First Man and Emily Blunt for Mary Poppins Returns, as well as Cooper in the directing category.
France summons Italy over 'baseless' Africa remarks on migration
France has summoned Italy's ambassador after its deputy prime minister accused Paris of creating poverty in Africa and generating mass migration to Europe.
Italy's deputy PM, Luigi Di Maio, blamed France over recent deaths at sea of migrants.
Speaking on Sunday, he said France is leading colonial-style policies in Africa that are "impoverishing" Africans and driving them to Europe's shores.
Relations between the traditionally close allies have grown frosty since Italy's far-right League and anti-establishment 5-Star parties came to power in 2018.
The newly formed coalition government has repeatedly criticised pro-EU French President Emmanuel Macron.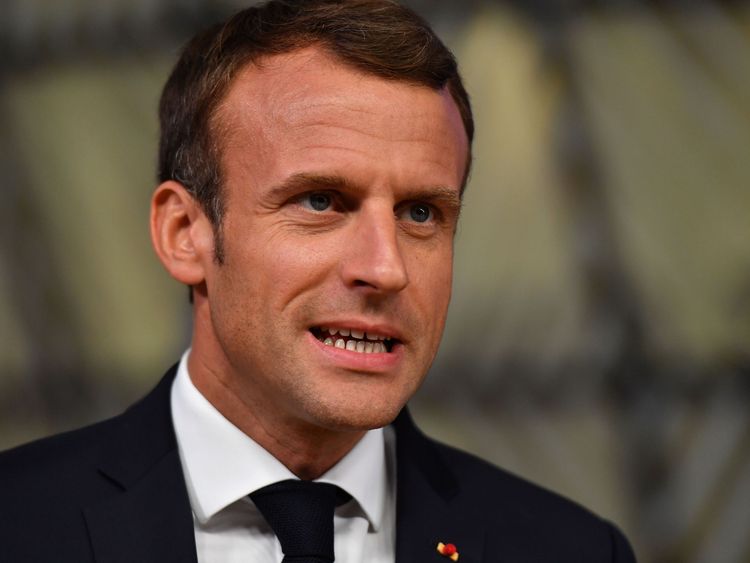 Much of the tension has been about migration as the two countries have been in dispute over France sending back migrants across Italy's northern border.
A French diplomatic official said Italian ambassador Teresa Castaldo was questioned about the "unfriendly and baseless" comments.
The official, who was not authorised to be publicly named, said the remarks run counter to the "Franco-Italian partnership" and "the sense of European community".
Mr Di Maio accused Mr Macron of doing nothing to help handle the hundreds of thousands of mainly African migrants who have reached Italy from Libya in recent years.
Downplaying the tensions on Monday, Mr Di Maio told journalists: "I don't think it's a diplomatic case."
But he insisted that "it's true, France is one of those countries" whose actions in Africa contribute to migrants leaving their homelands on dangerous journeys.
On Tuesday, his fellow deputy prime minister, Matteo Salvini, backed his comments, saying France was looking to extract wealth from Africa rather than helping countries develop their own economies.
He said that France was not looking to bring calm to violence-ravaged Libya because its energy interests there rivalled those of Italy.
"In Libya, France has no interest in stabilising the situation, probably because it has oil interests that are opposed to those of Italy," Mr Salvini told Canale 5 TV station.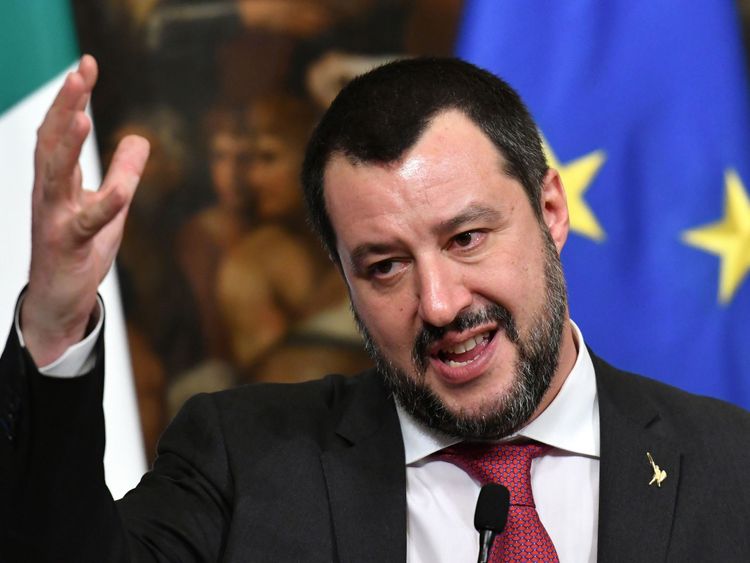 He added that Italy "won't take any lessons on humanity from Macron".
He said: "France has no reason to get upset because it pushed away tens of thousands of migrants [at the French border], abandoning them there as though they were beasts."
A French diplomatic source said it was not the first time Mr Salvini had made such comments and that it was probably because he felt he had been upstaged by Mr Di Maio.
The source added that the accusation was baseless, reiterating that French efforts in Libya were aimed at stabilising the country, preventing the spread of terrorism and curbing the migration flows.
The tensions have become more apparent ahead of the European parliamentary elections in May, with both Mr Di Maio and Mr Salvini eager to show they have broken with the consensual politics of centre-left and centre-right parties.