Iran has confirmed it is holding a US Navy veteran – a development likely to worsen relations between the two countries even further.
Michael White, 46, was arrested in July while visiting his Iranian girlfriend and is being held on unspecified charges, the New York Times reported earlier this week.
His mother, Joanne, said she reported his disappearance after he failed to return to his home in Imperial Beach, California, but the State Department told her only three weeks ago that he was being held in Iran.
He had booked a return flight to San Diego for 27 July, she said.
Mr White, who has acute asthma and has been treated for a tumour in his neck, has been to Iran to see his girlfriend five or six times, she added.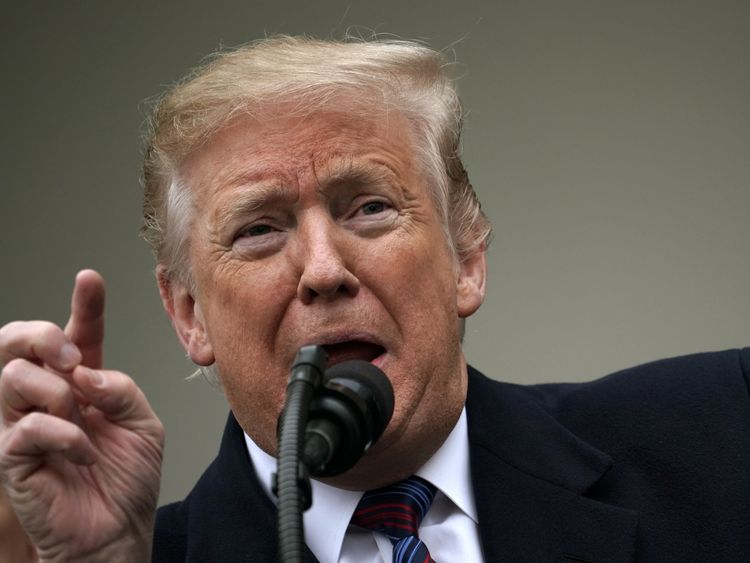 Iran's foreign ministry has not specified when he was arrested, or what he is accused of.
But foreign ministry spokesman Bahram Qassemi said Iran had notified the US government of White's arrest within days of it happening.
He added that Mr White had been arrested "some time ago", according to the semi-official Tasnim news agency, which is believed to be close to the country's paramilitary Revolutionary Guard.
London-based news website IranWire said Mr White was being held in Vakilabad prison in Mashhad, northeastern Iran.
That was according to a former detainee, Ivar Farhadi, who said Mr White's life was in danger because the jail contained dangerous inmates.
Reports that Mr White had been poorly treated were denied by Mr Qassemi.
"These sorts of reports are lies and improper and are seriously rejected," state news agency IRNA quoted him as saying.
Relations between the US and Iran have been strained since President Donald Trump withdrew from an international agreement on Iran's nuclear programme.
He also re-imposed sanctions last year that damaged Iran's economy.
Several US citizens have been held in Iran in recent years, with Mr Trump warning in 2017 that Tehran would face "new and serious consequences" unless all unjustly held American citizens were freed.
Telegram cyber attack timed to coincide with Hong Kong protests | World News
Messaging platform Telegram has said it was hit by a powerful cyberattack that coincided with protests in Hong Kong.
Hundreds of thousands have taken to the streets of the Chinese-ruled city in recent days to protest against an extradition bill that would allow people to be sent to the mainland to stand trial.
Activists in both Hong Kong and mainland China, where Telegram is blocked, frequently use the messaging system to organise protests in the hope of evading government surveillance.
Telegram CEO Pavel Durov tweeted that the attack – which was aimed at disrupting the service rather than an attempt to steal user data – came from mostly Chinese IP addresses.
"Historically, all state actor-sized [attacks] we experienced coincided in time with protests in Hong Kong [coordinated on @telegram]. This case was not an exception."
Telegram detailed the attack in a thread on Twitter, explaining: "We're currently experiencing a powerful DDoS attack. Telegram users in the Americas and some users from other countries may experience connection issues.
"A DDoS is a 'Distributed Denial Of Service attack': your servers get GADZILLIONS of garbage requests which stop them from processing legitimate requests. Imagine that an army of lemmings just jumped the queue at McDonald's in front of you – and each is ordering a Whopper.
"The server is busy telling the Whopper lemmings they came to the wrong place but there are so many of them that the server can't even see you to try and take your order.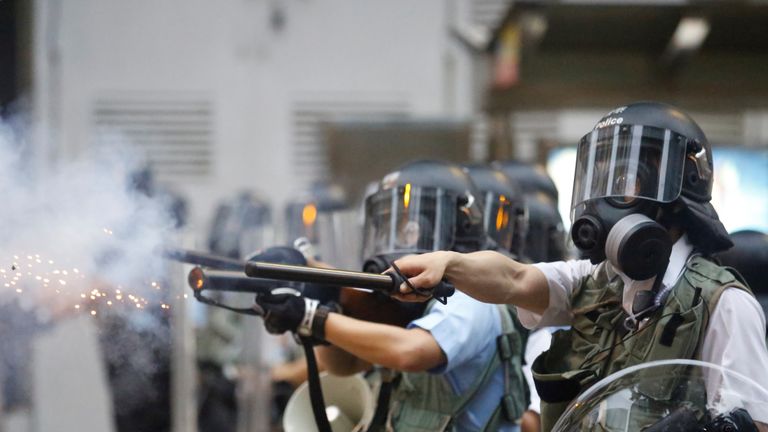 "To generate these garbage requests, bad guys use 'botnets' made up of computers of unsuspecting users which were infected with malware at some point in the past. This makes a DDoS similar to the zombie apocalypse: one of the Whopper lemmings just might be your grandpa.
"There's a bright side: All of these lemmings are there just to overload the servers with extra work – they can't take away your BigMac and coke. Your data is safe."
The messaging app, which offers end-to-end encryption through its so-called secret chats, has over 200 million users.
Trial date announced for Saudi prince's sister over beating of a workman | World News

The sister of Saudi Arabia's crown prince will face trial next month, accused of ordering her bodyguard to beat up a workman.
Princess Hassa bint Salman is expected to be absent from the trial which is to take place in Paris on 9 July, according to a legal source quoted by news agency AFP.
The victim had been hired to refurbish the princess's apartment in an ultra-expensive part of the French capital in September 2016.
When he took a photograph of a room where the work was to be done, the princess accused him of wanting to sell it to the media.
Then she allegedly ordered her bodyguard to assault him, shouting: "Kill him, the dog, he doesn't deserve to live".
The workman said he was punched in the face and his hands were tied before he was forced to kiss her feet.
He was allowed to leave the apartment hours later but his tools were allegedly confiscated and he was off work for eight days.
The bodyguard was charged in 2016 with armed violence, theft, issuing death threats and holding someone against their will.
But Princess Hassa fled France and a warrant was issued for her arrest in December 2017.
She has not been apprehended.
The princess is the sister of Saudi Arabia's Crown Prince Mohammed bin Salman.
Said to be aged in her 40s, she has been praised by Saudi media for her work in charity and women's rights.
Man who's DNA was traced on genealogy site tried for murder | US News
A man on trial for rape and double murder is thought to be the first suspect to be found using the new forensic technique of genetic genealogy.
Truck driver William Earl Talbott II is one of dozens of men police have arrested for unsolved crimes in the past year using the technology.
Genetic genealogy sees investigators enter crime-scene DNA into a public database linked to popular sites used by people to research their family trees.
The publicly available information can reveal a relative, then suspects are identified by meticulously researching birth and death certificates, local papers and social media.
A former police officer accused of being the Golden State Killer, one of the most notorious serial killers in US history, was charged with 13 counts of murder in 2018 after being linked to the crimes using the same technique.
It has been criticised by privacy campaigners who say police use of the databases should be restricted.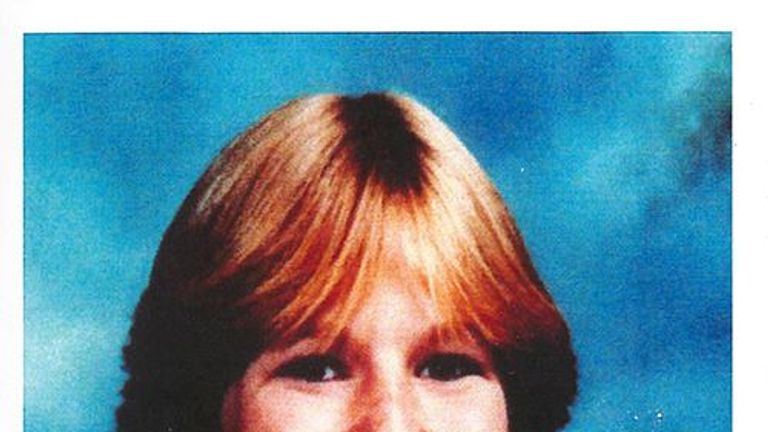 Canadians Tanya Van Cuylenborg, 18, and her boyfriend, 20-year-old Jay Cook disappeared in November 1987 during an overnight trip from their hometown of Saanich, British Columbia, to Seattle.
Talbott's DNA was allegedly found on Miss Van Cuylenborg's trousers and body.
His defence argues that the presence of his DNA does not necessarily make him the killer.
"The police used this as nothing more than any other tip, which they followed up with traditional investigative techniques," defence lawyer Rachel Forde said.
"DNA on the hem of one of the victim's pants doesn't tell you who killed her and why."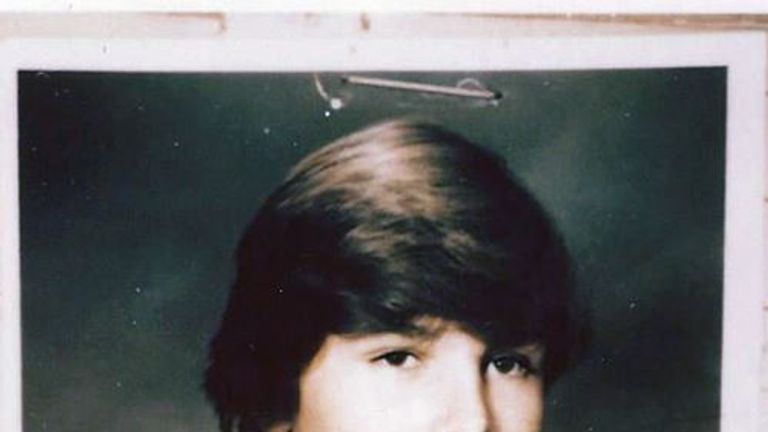 A week after their last sighting Ms Van Cuylenborg's body, which had been shot in the back of the head, was found in an embankment in a rural part of Seattle.
Two days after that, hunters found her boyfriend 60 miles (95km) away. Mr Cook had been strangled with twine and dog leashes.
The case remained cold until in 2017, when Snohomish County sheriff's detective Jim Scharf learned about the new DNA processing method to extract more information from samples using the public genealogy database GEDmatch.
A sample was taken from Ms Van Cuylenborg's trousers, which had been found in the couple's van after their deaths, and a family tree was established.
From that, it was determined the source must be a male child of William and Patricia Talbott.
Their only son is William Talbott II, who is now 56 but was 24 at the time of the killings and lived close to where Mr Cook's body was discovered.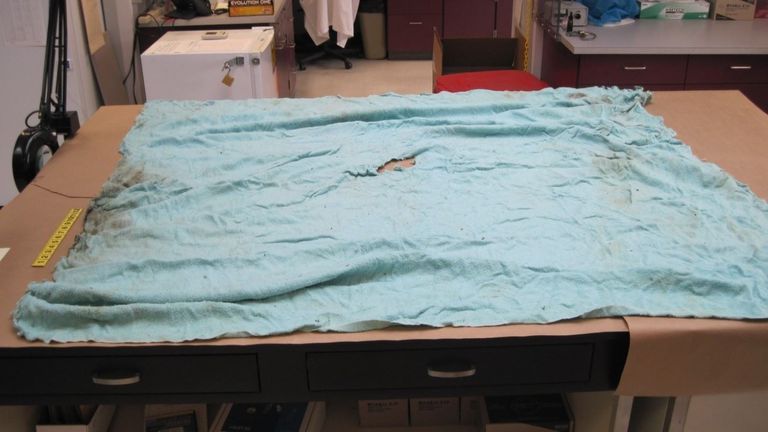 Talbott was followed by investigators, who tested DNA left on a coffee cup used by him – which was found to be a match.
His palm also matched a print on the rear door of the van.
John Van Cuylenborg, the victim's brother, said: "For the computing power and DNA technology to advance together to make this kind of thing possible, it was fantastic," he said.
However, friends of Talbott wrote to court, attesting that he is a kind, gentle and helpful person.
As the technique has grown, GEDmatch has changed its policy to require people to opt-in to allow law enforcement to be able to access to their DNA profile, which closed off more than a million profiles to officers.