For the first time astronomers have directly observed evidence of white dwarf stars solidifying into giant crystals.
Researchers at the University of Warwick believe our skies are filled with these enormous crystals, according to observations made with the European Space Agency's Gaia satellite.
Stars like our own sun which aren't large enough to collapse into black holes will become white dwarfs once they reach the end of their life-cycle.
At their core these stars are solid and made of oxygen and carbon due to what's called a phase transition – similar to water turning into ice, only at much higher temperatures.
The discovery, led by Dr Pier-Emmanuel Tremblay and published in the journal Nature, means that white dwarf stars could be potentially billions of years older than previously thought.
Because white dwarf stars are some of the oldest stellar objects in the universe, they offer scientists a good way to estimate the age of neighbouring stars.
The team in Warwick studied 15,000 white dwarf candidates within around 300 light years of Earth and measured their colour and luminosity for clues about their composition.
What they found surprised them.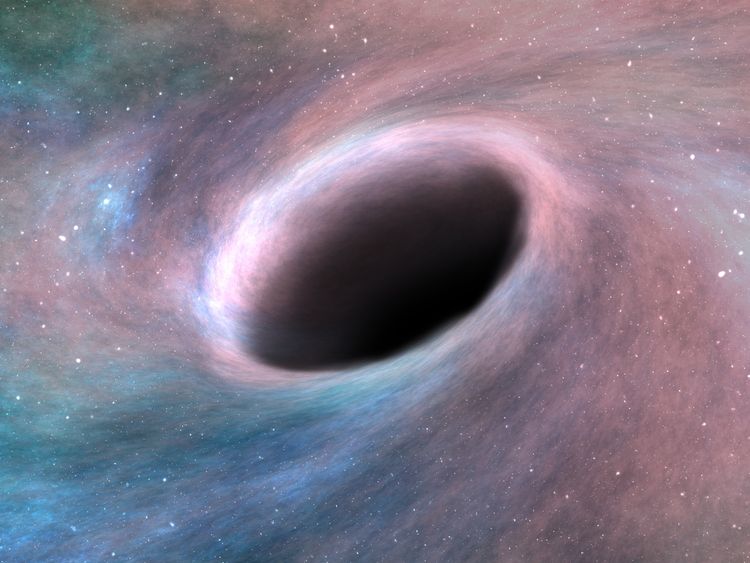 There was a "pile-up", or "an excess in the number of stars at specific colours and luminosities that do not correspond to any single mass or age".
These excess corresponded to a particular time in the evolution in a star in which they are expected to slow their cooling process and thus age more slowly.
Dr Tremblay said: "This is the first direct evidence that white dwarfs crystallise, or transition from liquid to solid.
"It was predicted 50 years ago that we should observe a pile-up in the number of white dwarfs at certain luminosities and colours due to crystallisation and only now this has been observed.
"All white dwarfs will crystallise at some point in their evolution, although more massive white dwarfs go through the process sooner.
"This means that billions of white dwarfs in our galaxy have already completed the process and are essentially crystal spheres in the sky.
"The sun itself will become a crystal white dwarf in about 10 billion years," added Dr Tremblay, reminding us that these crystals – although a new discovery – are the usual end for stars.
Jacinda Ardern leads two-minute silence for Christchurch shooting victims | World News
New Zealand's prime minister Jacinda Ardern is leading the country in a two-minute vigil, a week after the attacks on two mosques in Christchurch.
She will join thousands of others in Hagley Park, opposite al Noor mosque, to observe the call to prayer followed by the silence.
At least 42 people were killed in the al Noor mosque, and seven in nearby Linwood mosque, after a gunman opened fire at about 1.40pm on Friday, 15 March.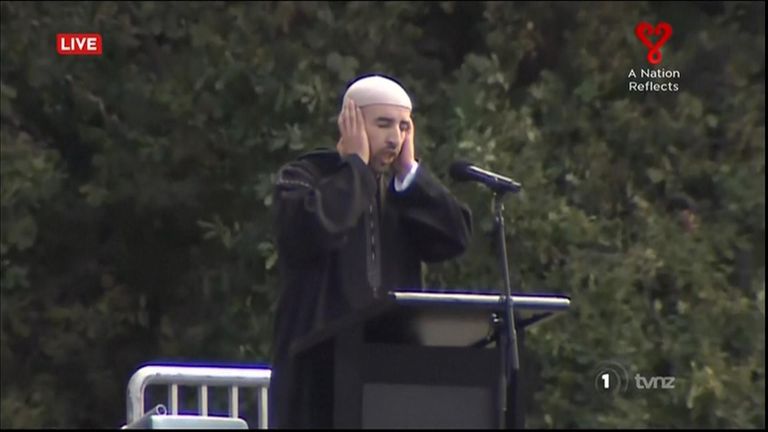 The call to prayer and subsequent silence is also being broadcast on television and radio with thousands tuning in.
It comes the day after the government banned "military-style" semi-automatic firearms and high capacity magazines like the weapons used in the attacks.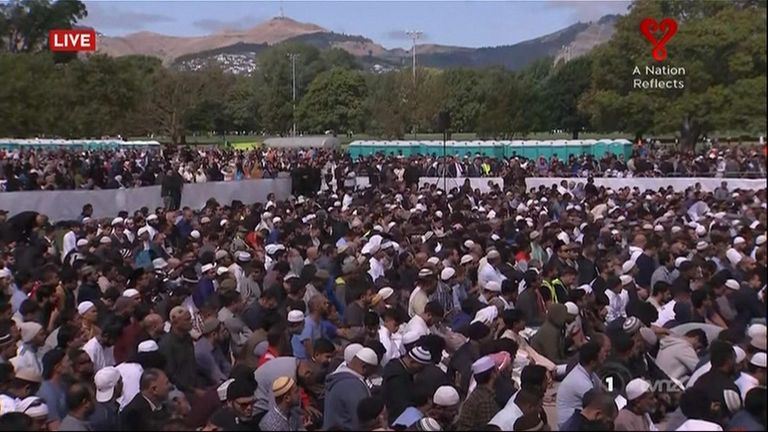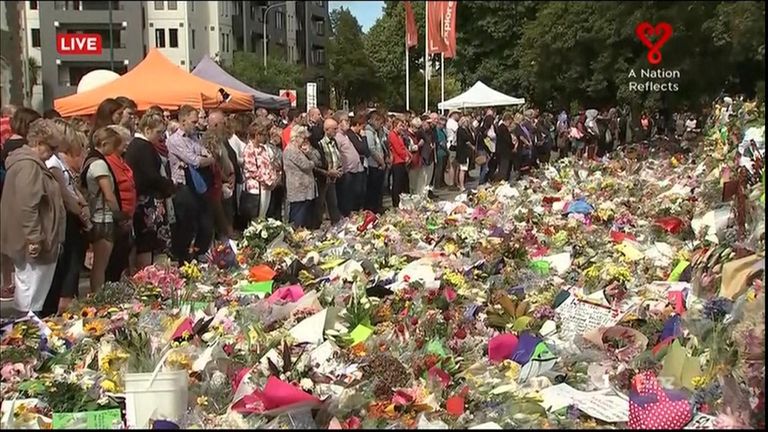 The country does not have a constitutional right to bear arms.
After the call to prayer, one of the mosque's leaders said: "Last week I stood in this mosque and saw hatred in the eyes of the terrorist.
"Today, from the same place I look out and see the love and compassion in the eyes of thousands of fellow New Zealanders and human beings, that fill the hearts of millions more, who are not with us physically but in spirit."
He said the terrorist sought to tear them apart, but that they had shown New Zealand was "unbreakable".
More follows…
US 'pipe bombs': Cesar Sayoc pleads guilty to using weapons of mass destruction | US News
Cesar Sayoc has pleaded guilty to posting "pipe bombs" to Democrats and critics of US President Donald Trump
The 57-year-old entered his plea in Manhattan, speaking in a shaky voice that at times fell into a whisper.
He admitted to sending 16 devices "designed to look like pipe bombs" consisting of a plastic pipe filled with powder from fireworks and fertiliser, a digital clock and wires.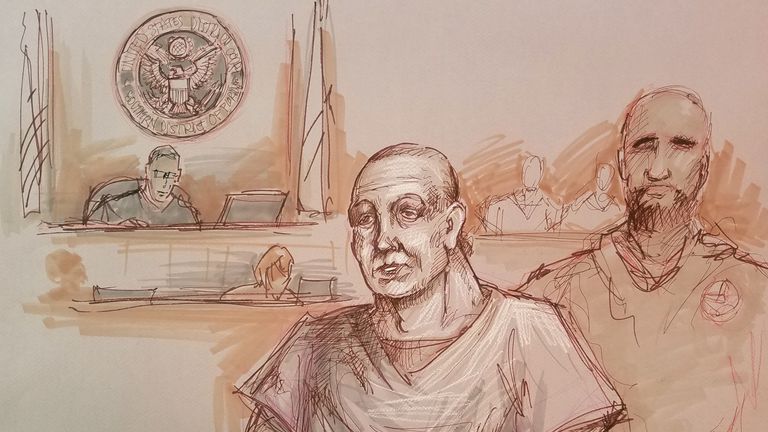 At one point, Sayoc began to cry. He said: "I know that these actions were wrong and I am extremely sorry."
He said it was not his intention for the devices to explode, kill or injure people – but acknowledged he knew there was a risk they could explode.
Sayoc, who had been working as a part-time pizza deliveryman, grocery worker and is a former stripper, faced charges of using weapons of mass destruction, mailing explosives with an intent to kill or injure people or property, and conveying threats through interstate commerce.
He was charged after his fingerprint was found on one of the devices.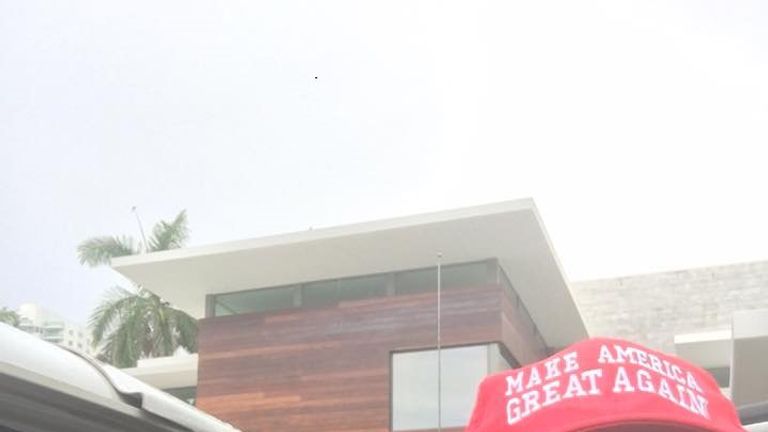 Thirteen explosive devices were sent to several high-profile figures, including Hillary Clinton, Barack Obama and Robert De Niro.
All of the devices were intercepted before reaching their intended targets and none exploded.
Sayoc faces up to life in prison when he is sentenced on 12 September.
Cyclone Idai: Aid workers struggle as 12,000 homes and schools destroyed | World News
I last heard from my small team in Beira at 4.30pm today.
Their homes have been damaged and they are still very anxious but they and their families are all safe.
For the past few days, staff had to travel nine miles (15km) to call us for updates as there was no phone signal.
It was raining heavily the whole time and the waters were rising.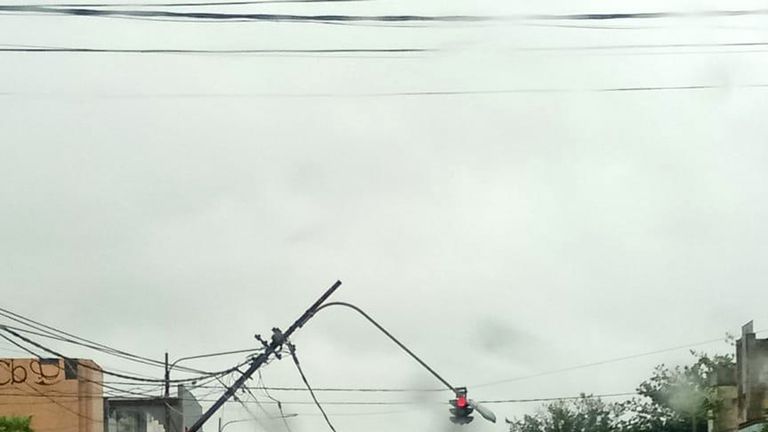 Since this morning they have been able to call from inside the city but the quality is very bad so it is still hard to
communicate and to get all of the details we need.
The latest information is that the rain seems so be slowing down, which is good news, but we are not sure if it will last.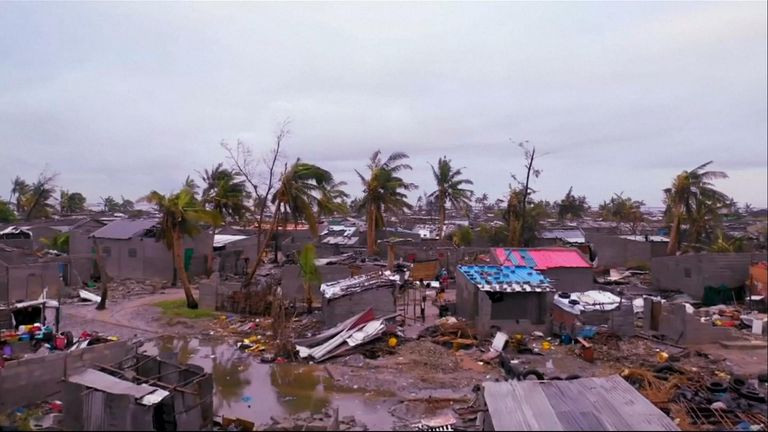 The water was at around eight metres (26ft) in many places but now has fallen to around five (16ft) – some internal roads can be used by many of the major routes out of Beira and connecting to rural areas are still impassable.
The airport and the port are starting to function again.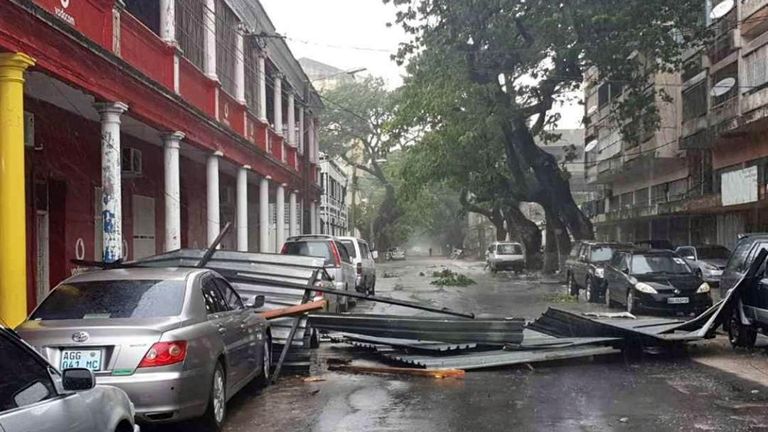 One priority is access to areas that still haven't been reached. Humanity and Inclusion's (HI) logistic expert will arrive in Beira on Saturday to assess the problems and try to co-ordinate a response – clearing roads, co-ordinating transport, organising stocks of aid etc.
A huge number of people have lost their homes, all of their belongings and their crops, so their needs are very far reaching.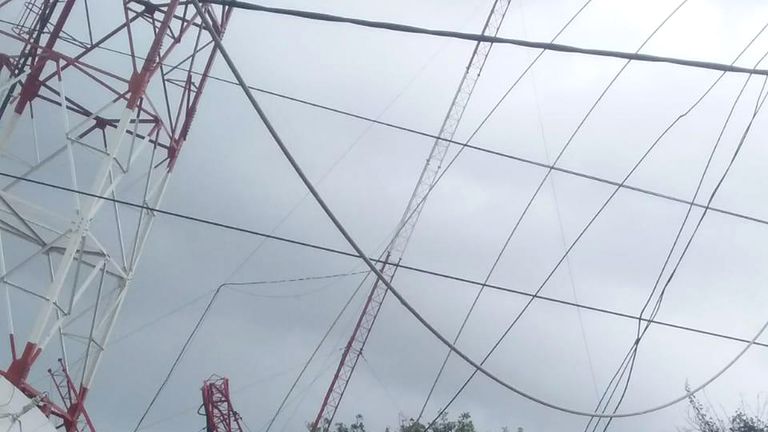 In the next few days, protection against diseases will also be essential, including mass vaccination programmes.
We believe more than 600,000 people are affected by the disaster, including 141,000 displaced people. Twelve thousand houses and schools have been destroyed alongside 85,000 hectares of crops.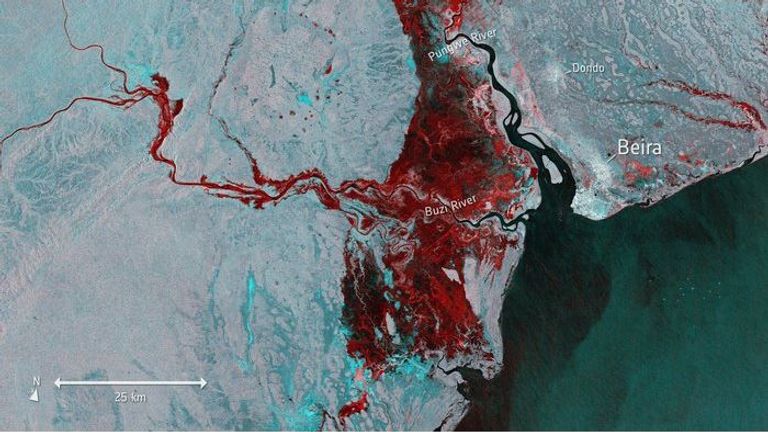 If heavy rains return, the situation will deteriorate.
I can confirm that there are a large number of people in need, including and perhaps especially, people with disabilities.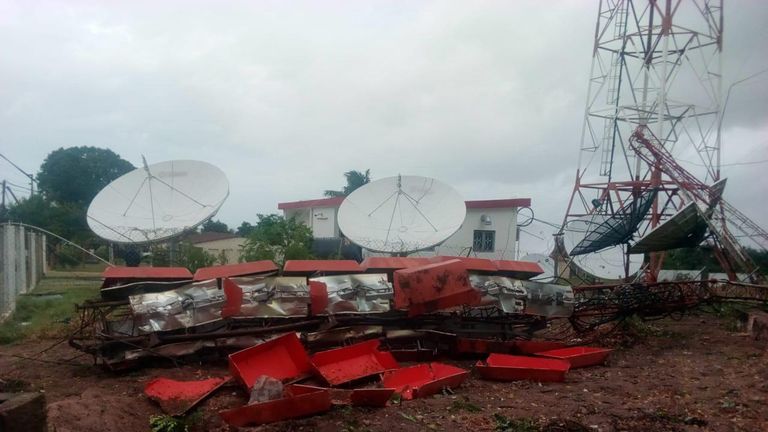 Before the cyclone, HI was working with 137 people with disabilities in Beira, including 28 children. We have not yet been able to confirm where they are, if they are safe and if they have access to humanitarian aid.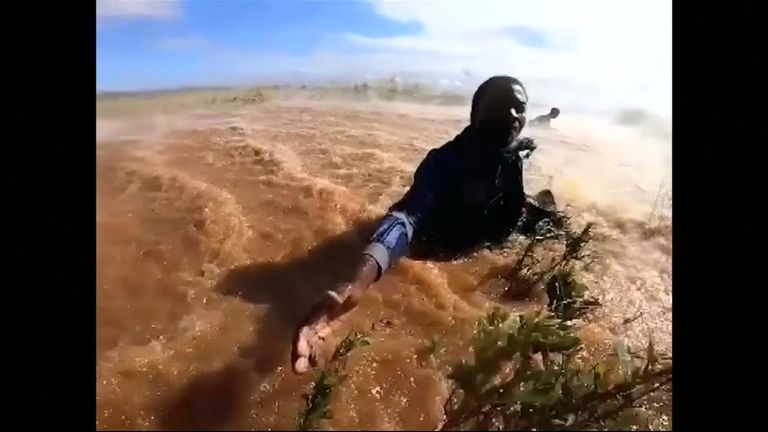 Our focus in the coming days will be the needs of the most vulnerable.
All humanitarian organisations are working in extremely complex conditions.The main challenge over the past days has been the communication network and access to the areas affected.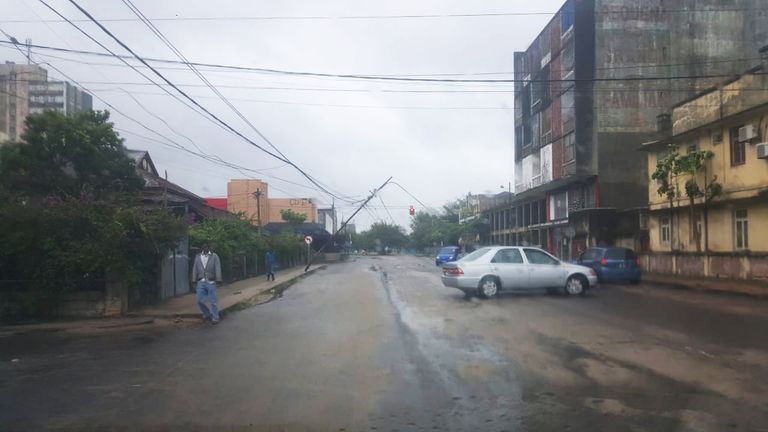 Due to these problems, we still don't have all of the information we need to be able to fully co-ordinate the response. But we are all working together, ensuring that everyone plays to their strengths.
HI will be focusing on providing logistics support to get the area up and running again and making sure that the most vulnerable survivors have access to appropriate support.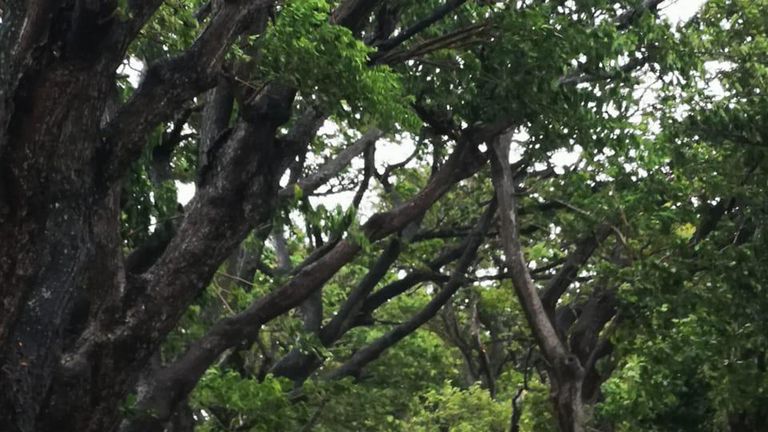 In any case humanitarian response plan is in place, and the firsts activities will start in a few days.
Due to the communication problems, I haven't been able to confirm these reports with our team, but the photos showing the scale of the destruction speak for themselves.
People have now been battling impossible conditions for almost a week. We need to reach everybody and provide some relief.
IH is raising funds to support vulnerable people impacted by the cyclone in Mozambique.
To donate to the DEC emergency appeal, visit their website, call the 24-hour hotline 0370 60 60 610, donate at any bank or Post Office or give £5 by texting SKY to 70000.