A surprise winner has claimed the presidency in the Democratic Republic of Congo, amid fears the election was rigged.
The country's opposition has joined France, Belgium and the Catholic Church in denouncing the result as fraudulent.
Even as winner Felix Tshisekedi celebrated, supporters of opposition candidate Martin Fayulu were alleging that outgoing president Joseph Kabila had made a backroom deal to keep him out of office.
"Today I am happy," Mr Tshisekedi told supporters.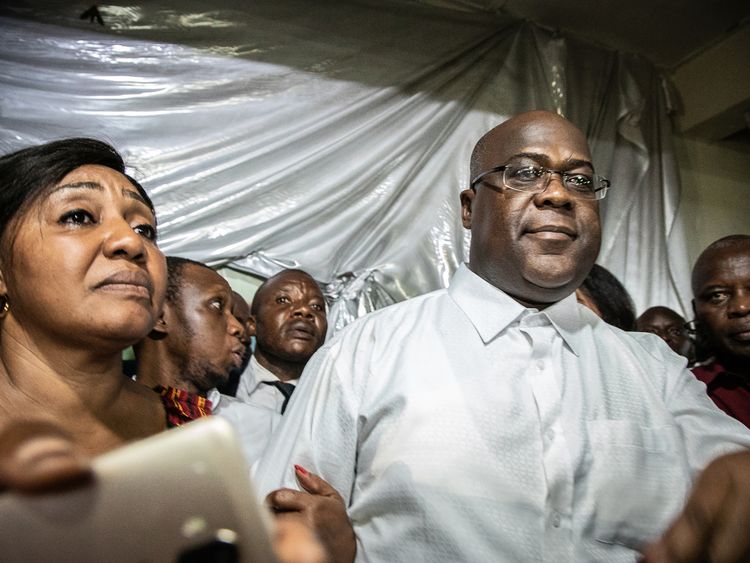 "Happy for the people of Congo. Everyone is celebrating that there is peace. No one could imagine the scenario where an opposition candidate could be victorious."
Mr Fayulu – an anti-corruption campaigner – called the result an "electoral coup".
It is feared the chaotic vote could increase violence in the African nation, which has a troubled history of political conflict.
Two people have so far been killed in clashes in one town in the west of the country.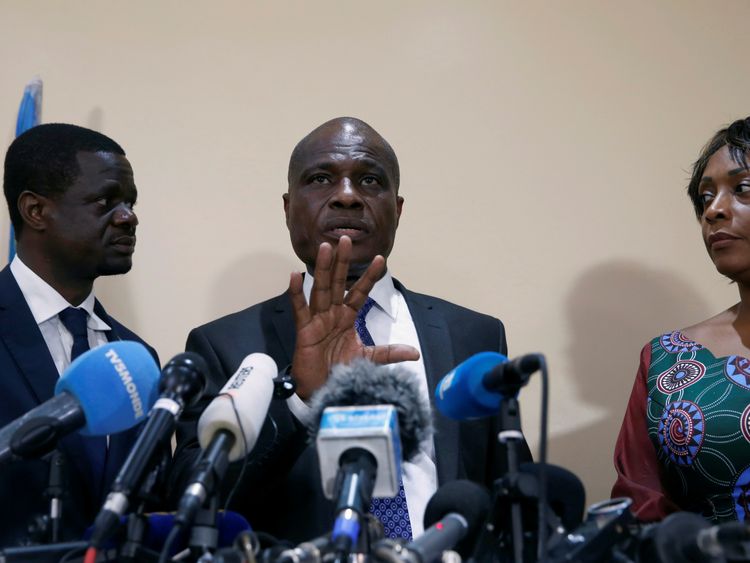 The result decides who will lead the DRC after the departure of Joseph Kabila, who has governed since his father was assassinated in 2011 and has overstayed his term by two years.
During the run up to the results Mr Tshisekedi, who inherited the leadership of the Union for Democracy and Social Progress from his father, said Mr Kabila had nothing to fear if he were to come to power.
Mr Fayulu, however, is backed by the Jean-Pierre Bemba, a former rebel who is one of Mr Kabila's biggest rivals.
The African Union called for any dispute over the election to be resolved peacefully, though it is feared that increased rhetoric by Mr Fayulu could lead to trouble.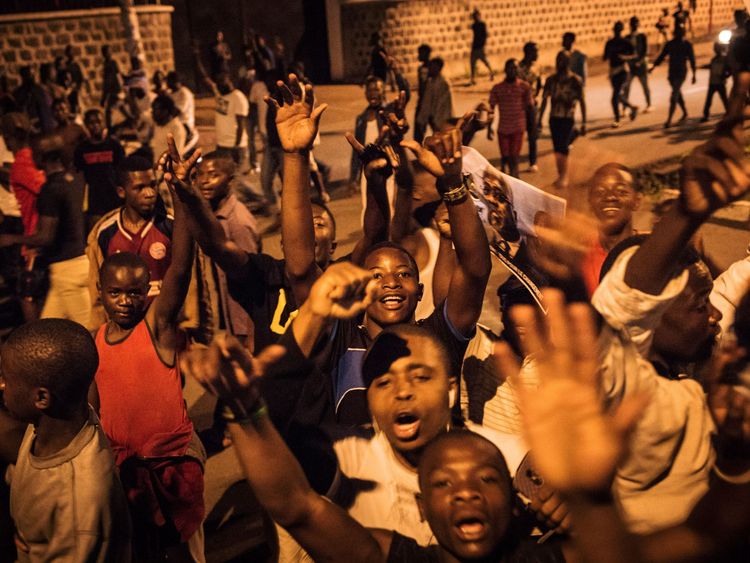 "It is important that any disagreement over the proclaimed results, notably that they did not reflect voters' wishes, be resolved peacefully, by turning to the relevant laws and through political dialogue between the parties involved," said AU chief Moussa Faki Mahamat.
French foreign minister Jean-Yves Le Drian said Mr Tshisekedi's victory was the "opposite of what we expected" while Belgium said it would use its temporary seat on the UN Security Council to seek clarification.
If Mr Tshisekedi's victory is confirmed in the next 10 days he will become the first leader to be elected in the country since Patrice Lumumba, who was toppled in a coup three months after its independence in 1960.
Man who's DNA was traced on genealogy site tried for murder | US News
A man on trial for rape and double murder is thought to be the first suspect to be found using the new forensic technique of genetic genealogy.
Truck driver William Earl Talbott II is one of dozens of men police have arrested for unsolved crimes in the past year using the technology.
Genetic genealogy sees investigators enter crime-scene DNA into a public database linked to popular sites used by people to research their family trees.
The publicly available information can reveal a relative, then suspects are identified by meticulously researching birth and death certificates, local papers and social media.
A former police officer accused of being the Golden State Killer, one of the most notorious serial killers in US history, was charged with 13 counts of murder in 2018 after being linked to the crimes using the same technique.
It has been criticised by privacy campaigners who say police use of the databases should be restricted.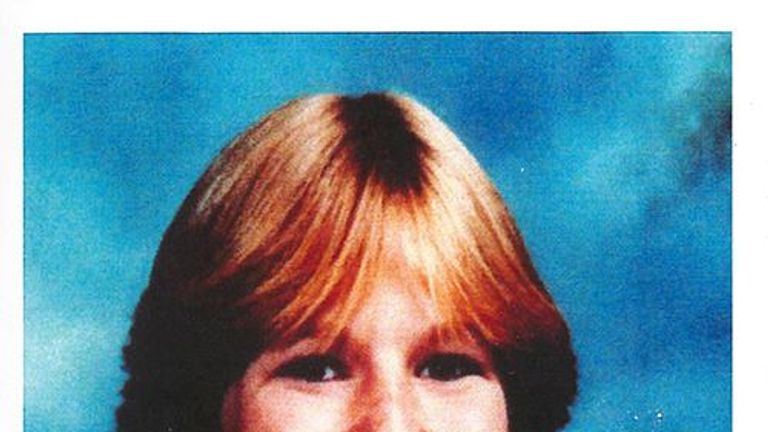 Canadians Tanya Van Cuylenborg, 18, and her boyfriend, 20-year-old Jay Cook disappeared in November 1987 during an overnight trip from their hometown of Saanich, British Columbia, to Seattle.
Talbott's DNA was allegedly found on Miss Van Cuylenborg's trousers and body.
His defence argues that the presence of his DNA does not necessarily make him the killer.
"The police used this as nothing more than any other tip, which they followed up with traditional investigative techniques," defence lawyer Rachel Forde said.
"DNA on the hem of one of the victim's pants doesn't tell you who killed her and why."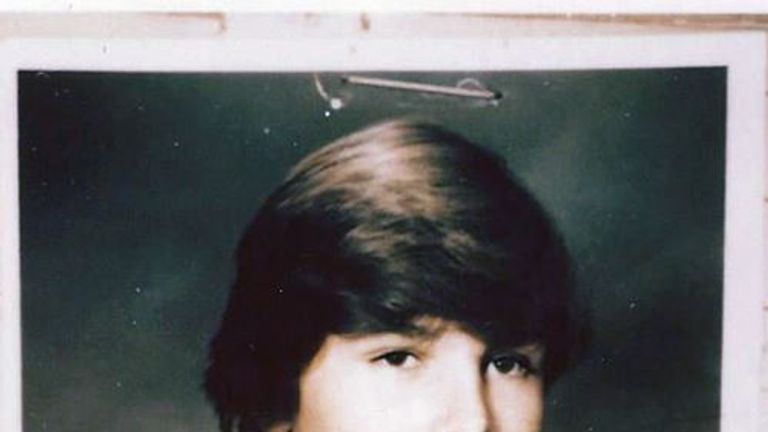 A week after their last sighting Ms Van Cuylenborg's body, which had been shot in the back of the head, was found in an embankment in a rural part of Seattle.
Two days after that, hunters found her boyfriend 60 miles (95km) away. Mr Cook had been strangled with twine and dog leashes.
The case remained cold until in 2017, when Snohomish County sheriff's detective Jim Scharf learned about the new DNA processing method to extract more information from samples using the public genealogy database GEDmatch.
A sample was taken from Ms Van Cuylenborg's trousers, which had been found in the couple's van after their deaths, and a family tree was established.
From that, it was determined the source must be a male child of William and Patricia Talbott.
Their only son is William Talbott II, who is now 56 but was 24 at the time of the killings and lived close to where Mr Cook's body was discovered.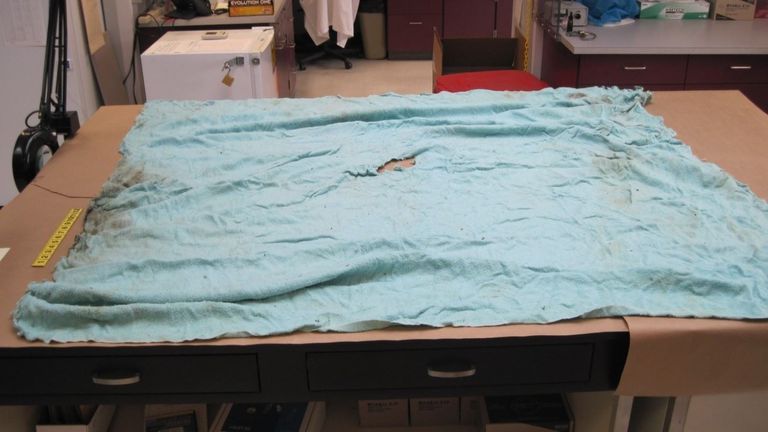 Talbott was followed by investigators, who tested DNA left on a coffee cup used by him – which was found to be a match.
His palm also matched a print on the rear door of the van.
John Van Cuylenborg, the victim's brother, said: "For the computing power and DNA technology to advance together to make this kind of thing possible, it was fantastic," he said.
However, friends of Talbott wrote to court, attesting that he is a kind, gentle and helpful person.
As the technique has grown, GEDmatch has changed its policy to require people to opt-in to allow law enforcement to be able to access to their DNA profile, which closed off more than a million profiles to officers.
Sudan: Stench of dead bodies at school which was 'destroyed by military forces' | World News
Something very worrying has happened at the Technical School in Khartoum.
The facility, located in the centre of the Sudanese capital, was occupied by pro-democracy protesters for seven weeks.
They turned the school and surrounding buildings into an art centre and library where people campaigning for a civilian government could mingle and create and we were told that it was a popular place to be.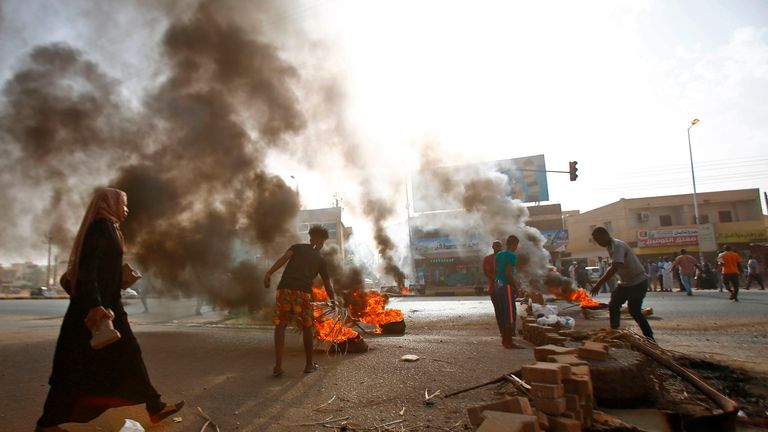 "The kids with drums and the artists and the graphics people hung out there," said one activist. "It was like a centre of counter-culture in a city that is pretty conservative."
When the authorities moved on the protest area early on 3 June, they clearly had their eye on the school.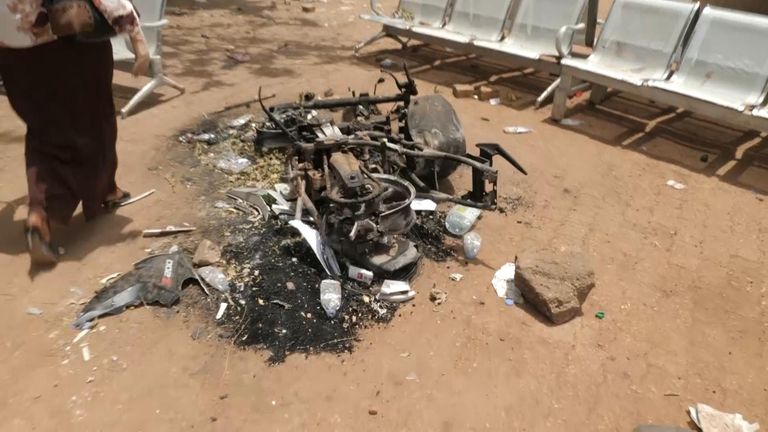 Revolutionary-themed graffiti still adorns the exterior but an employee at the building told us today that the interior had been completely destroyed.
Members of a notorious militia called the 'Rapid Support Force' are responsible for much of the violence here and activists and civil rights groups fear the country's military rulers will try to cover up what they have done.
Two things made our team suspicious.
First, we detected the cloying smell of dead bodies in the vicinity of the building.
Secondly, a woman who introduced herself as a psychologist, said her office at the back of the school complex had been destroyed by the military. She asked us to accompany her but a group of soldiers refused us entry into the school. One threatened to strike us with a raised baton.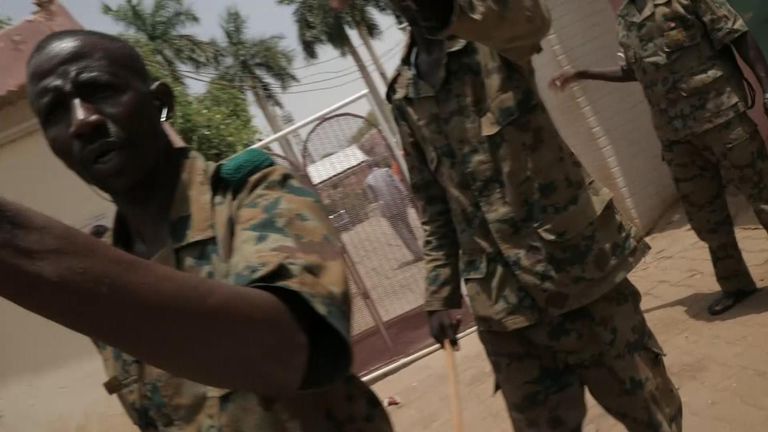 Unsurprisingly, civilian groups and the military are unable to agree on the death toll.
The ruling 'Transitional Military Council' has confirmed the deaths of 61 people. However, the 'Committee of Sudanese Doctors' says at least 118 people were killed by military forces with an additional 18 still unaccounted for.
Officials at the United Nations are seriously concerned.
Today, experts appointed by the UN's Human Rights Council said they feared the country was sliding into "a human rights abyss".
They have called for an independent investigation into violations against peaceful protesters in Sudan.
'Exceptional' and 'kind' British teenagers who died after car flipped over in Bolivia are named | UK News
The families of two British teenagers who died in a car crash in Bolivia have paid tribute to their loved ones.
Freddie Michael McLennan and George Joseph Atkins, who were both 19, were killed when the vehicle they were in flipped over on the Salar de Uyuni, the world's largest salt flat and a major tourist destination in the country.
Mr McLennan was remembered by his family as "an exceptional young man" who excelled at school and in the various sports teams he was part of. He was due to attend Leeds University.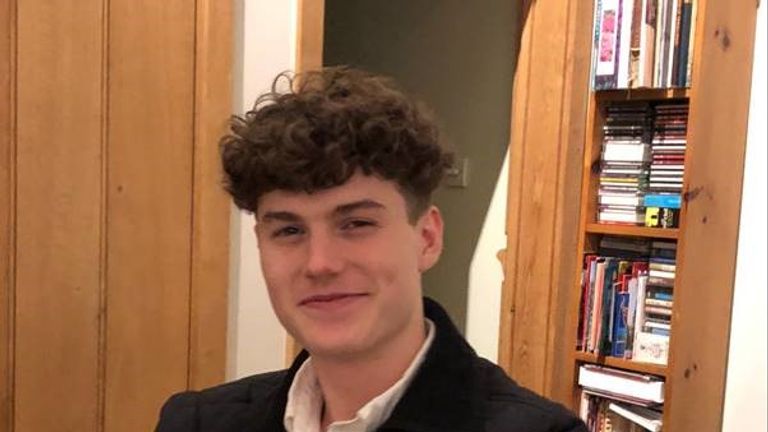 Mr Atkins was due to attend Bristol University. His family said he was "brimming with kindness and humility" and looking forward to a career in engineering after gaining high A-Level results.
The vehicle's Bolivian driver, 22-year-old Alberto Barco, also died and four others were injured – including another British 19-year-old who was yet to be identified.
Local police traffic commander, Colonel Bernardo Isnado, said the car appeared to be driving over the speed limit when the accident happened on Sunday night, around 186 miles south of the Bolivian capital of La Paz.
Mr McLennan's family said in a statement issued through the British Foreign Office: "Freddie was an exceptional young man. As a son, brother, grandson, cousin and friend to all those who knew him, he was as caring as he was fun to be with.
"He excelled at school and his exam results were a source of great pride.
"He was thoroughly enjoying his opportunity to travel and experience new parts of the world, before preparing for the next stage in his life at Leeds University.
"The friends he made through Cranbrook GS and the different sports clubs he played with over the years, know they have also lost a special individual.
"We are eternally grateful that Freddie came into our lives. We are struggling to come to terms with his passing. He brought a joy and love to us, which we will always remember, but miss greatly.
"His whole family would ask you to respect their privacy at this extremely difficult time."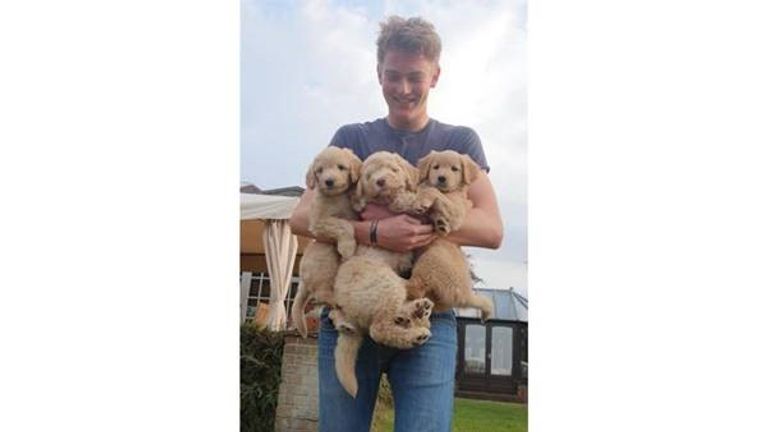 The family of Mr Atkins said: "Joe had a character brimming with kindness and humility, and anyone that knew him was struck by his understated yet self-assured nature.
"Quietly intuitive, he always knew the right thing to say, and the role that he decided to play as the calming presence and fiercely loyal friend, will be forever appreciated by those that knew him.
"Always seeking the fun side of life as a little boy, he grew up to be a young man that loved family dog walks as much as nights out with friends, and he remained quietly ambitious and determined in his pursuit of a career in engineering, for which he achieved such fantastic A-Level results.
"In a recent call to his family, he was clearly so elated with the adventure he'd been sharing with his best friends. He said just how much we were looking forward to being back to enjoy home comforts, and to move on to the next stage at the University of Bristol.
"Joey was the son that gave us endless pride, the brother that brought laughter to our home and the friend that you'd always want by your side."