Donald Trump has visited the US-Mexico border in an effort to boost his case for a proposed wall after threatening to declare a national emergency over his failure to secure funding.
The president flew south aboard Air Force One to the town of McAllen in Texas on Thursday, some 24 hours after talks with senior Democrats aimed at ending an ongoing government shutdown concluded in acrimony.
Mr Trump denied throwing a "temper tantrum" after House of Representatives speaker Nancy Pelosi and Senate minority leader Chuck Schumer again said they would not fund his wall – a dispute that has seen the government in partial shutdown for 20 days.
On Thursday afternoon the Democrat-controlled House of Representatives passed bills that would re-open agriculture and transportation agencies – though the bills are likely to be vetoed by Mr Trump.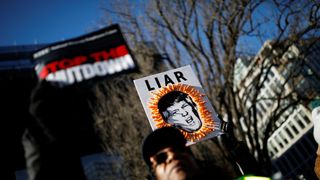 As hundreds of federal workers protested in Washington demanding they be allowed to go back to work, Mr Trump went to a border patrol station as he sought to make his case for why a $5.7bn wall needed to be built.
He told workers there: "It's tough stuff here but it could be a lot easier for you if we had the wall, so we'll get it.
"I think we're winning the battle in a big way."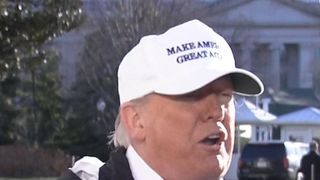 He repeated his claim that Mexico would end up paying for its construction, albeit via a trade deal rather than a cheque for millions of dollars – something he had promised voters on the campaign trail before the 2016 election.
And after Ms Pelosi told reporters at an earlier news conference in Washington that a wall was "not the best way to protect our borders", the president looked – unconvincingly – to history for evidence of its effectiveness.
"They say a wall is medieval – well so is a wheel, a wheel is older than a wall," he said.
"I looked outside and every single car out there – even the really expensive ones that the secret service use, and believe me they're expensive – they all still have wheels.
"The wheel is older than the wall, you know that? And there are some things that work. You know, a wheel works and a wall works."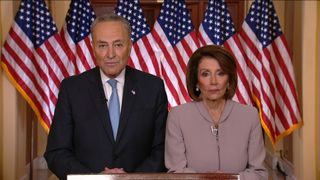 Despite his assertion that he was "winning the battle" over the wall, Ms Pelosi and Mr Schumer have continued to insist that the Democrats will not agree to fund it.
But Mr Trump does not appear to be ready to compromise and reopen the government, announcing on Twitter that he was pulling out of a World Economic Forum in Davos, Switzerland, next week because of the shutdown.
Just hours before, he said he would be willing to declare a national emergency.
By law, that could give him authority to use some military money for construction projects for the wall.
As he left the White House for Texas, he said: "I have the absolute right to declare a national emergency. If I have to, I will. I have no doubt about it."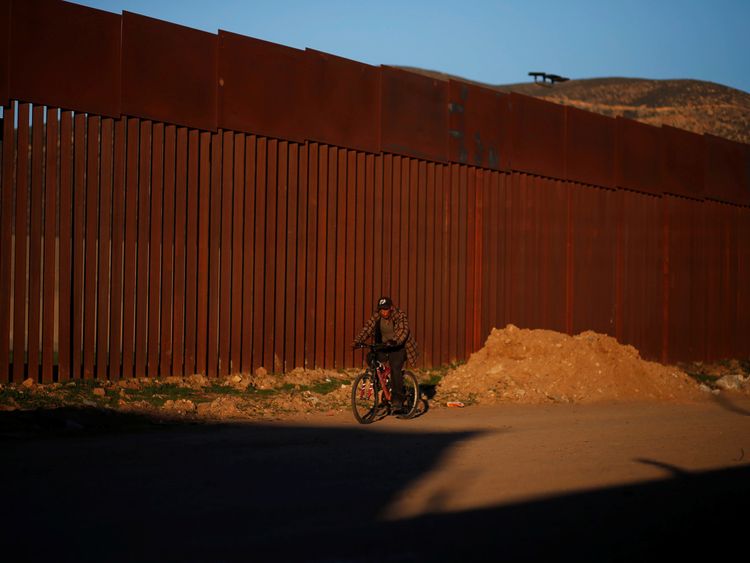 Sky's US correspondent Greg Milam said people in McAllen were more in favour of improving security in other ways.
He explained: "This is the place that has more illegal crossings than anywhere along the US-Mexico border and there are people who live here and understand it very well.
"They say that money would be better spent on improving security and technology at the legal border crossings because that's where they say the drugs and the human trafficking issues that Donald Trump talks about are very real.
"They're not in the unprotected areas of the border.
"But that detail is getting lost in what is very much now about two ideologies. A president who says he wants this wall and won't back down, and the Democrats in Washington who have said a very definite no to that."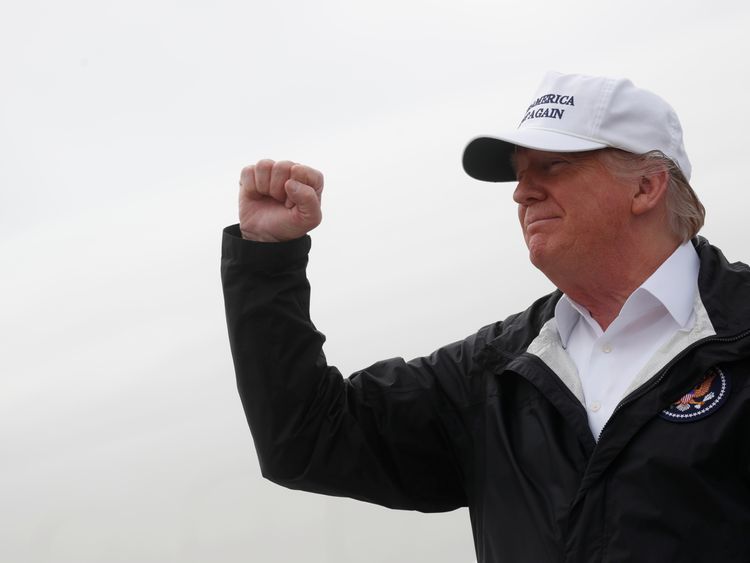 Mr Trump can at least look to Montana and South Dakota for some support, with Republican state senators in both suggesting that they contribute to the funding of the wall.
Senator Scott Sales said Montana should give a "small token" of $8m to help build the wall even though the state borders Canada to the north, and the idea was quickly derided by Democrat governor Steve Bullock.
The visit to the border by Mr Trump came as his former lawyer Michael Cohen announced he would testify publicly before a House committee next month.
Mr Cohen – a pivotal figure in investigations by special counsel Robert Mueller into potential collusion between Russia and the Trump election campaign – will testify before the house oversight and reform committee on 7 February.
'I can't say I'm sorry': Trump hat teen Nick Sandmann defends himself over Native American encounter | US News
A US high school student has said he wished he "walked away and avoided" his encounter with a Native American protester.
Nick Sandmann was filmed apparently smirking while standing just a few feet from Nathan Phillips at the Lincoln Memorial in Washington on Friday in a video that has gone viral.
But the teenager said he did not intend to be disrespectful, insisting "I'd like to talk to [Mr Phillips]"
"I mean, in hindsight, I wish we could've walked away and avoided the whole thing. But I can't say that I'm sorry for listening to him and standing there," he told NBC's Today programme.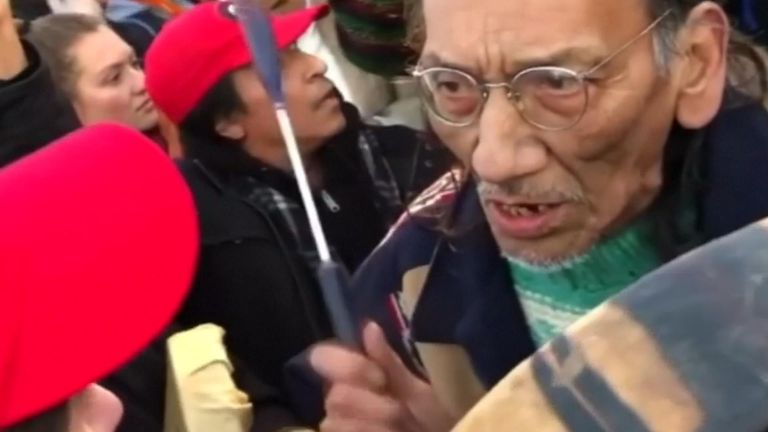 Asked if he felt he owed anyone an apology or has assumed fault for the clash, he instead blamed a group of black men styling themselves as Hebrew Israelites who were also there.
The men were filmed taunting and insulting both the indigenous people gathered with Mr Phillips and the boys, many of whom, including Sandmann, wore red hats bearing President Trump's "Make America Great Again" slogan.
"They started shouting a bunch of homophobic, racist, derogatory comments at us. I heard them call us incest kids, bigots, racists. They called us f*****s," Nick Sandmann said.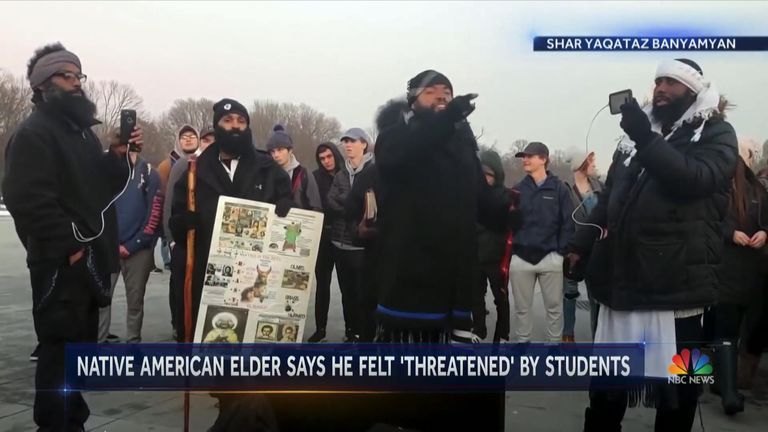 The Covington Catholic High School students, who were in Washington for an anti-abortion rally, outnumbered their aggressors but the teenager said he "definitely felt threatened."
Nathan Phillips, a tribal elder, activist and Vietnam War veteran, was singing and playing a drum as he took part in an indigenous people's march.
He locked eyes with Nick Sandmann while around them some of the teenager's classmates from the private, all-male school in Kentucky, were seen dancing and jumping around, apparently mocking Mr Phillips.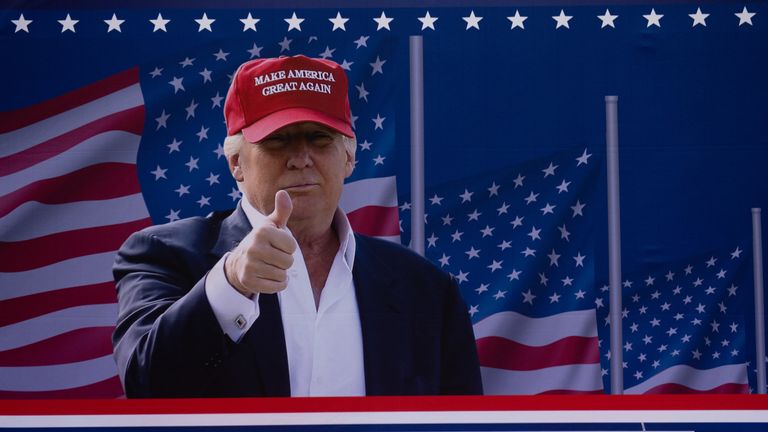 Some were also wearing "Make America Great Again" hats and sweatshirts and one removed his top.
President Trump's press secretary Sarah Huckabee Sanders said on Wednesday the White House has "reached out and voiced our support" to Nick Sandmann and his fellow students.
She said no one understands better than Donald Trump when the media jumps to conclusions and "attacks you for something you may or may not have done."
On Tuesday, Mr Trump defended the students, tweeting that they had been "smeared by the media" and had become "symbols of Fake News and how evil it can be".
Pilot of missing plane carrying Cardiff footballer named as Dave Ibbotson | UK News
The private pilot flying the plane which has gone missing with footballer Emiliano Sala on board has been named as David Ibbotson.
Mr Ibbotson has been missing since the plane disappeared from radar over the English Channel on Monday night.
Guernsey harbour master Captain David Barker confirmed it was Mr Ibbotson, who was from Crowle, near Scunthorpe.
A "visibly upset" woman declined to comment near the home according to The Grimsby Telegraph.
He has been associated with skydiving company Target Skysports, based in Hibaldstow, North Lincolnshire.
A spokesman for the business referred inquiries to the UK's Air Accidents Investigation Branch when contacted by Press Association.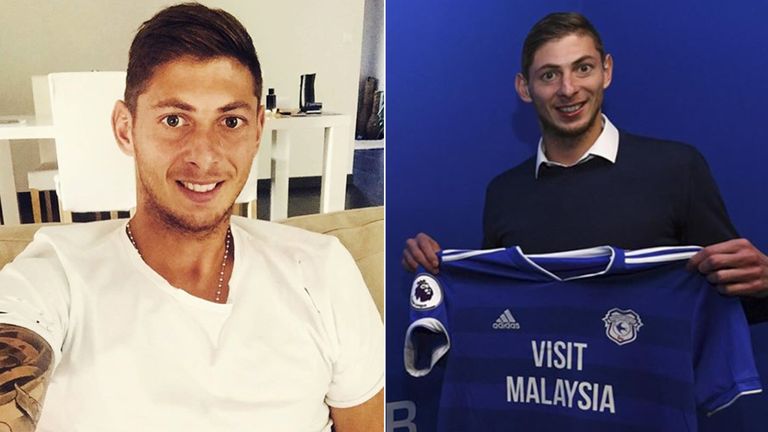 The Channel Islands Air Search has confirmed the search has moved from a rescue to a recovery operation.
Guernsey Police said it had searched 280 square miles using multiple aircraft over five hours on Wednesday, but there was "as yet no trace" of the missing plane.
"The search is ongoing and a decision whether to continue will be taken later today," a spokesman for the force said.
Guernsey Police had earlier said it was looking at four possibilities for the fate of the plane – including that it landed on water, with Sala and the pilot making it onto a life raft known to be on board.
The other possibilities being explored included that the plane had landed elsewhere but had not made contact, that Sala and the pilot landed on water and were picked up by a passing ship, or that the plane broke up on contact with the water – leaving them in the sea.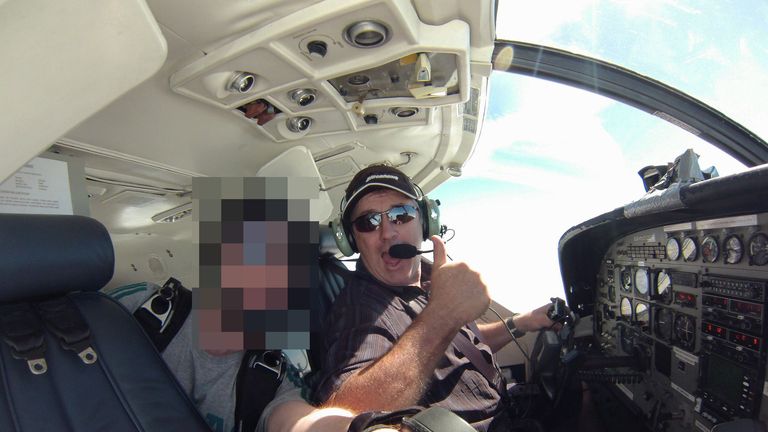 Rescuers have also reviewed satellite images and mobile phone data in the hope of finding the pair.
Police had previously warned that the chances of Sala and Mr Ibbotson surviving were "slim" if the aircraft landed on water.
John Fitzgerald, chief officer of Channel Islands Air Search, said: "I can't see how anybody could survive in such temperatures for that length of time.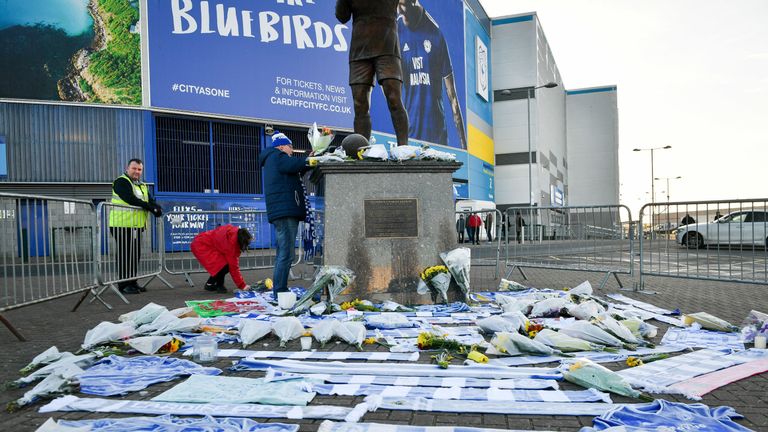 "Looking at the sea conditions today it's very rough out there, there's a good strong wind blowing, with sea conditions [that] are pretty horrendous."
The footballer reportedly voiced fears about the safety of the missing plane in a WhatsApp audio message he sent to friends while on board.
In the message, a voice – reported to be Sala's – is heard saying: "I am here in the plane that seems is about to fall to pieces."
He later adds: "I'm scared."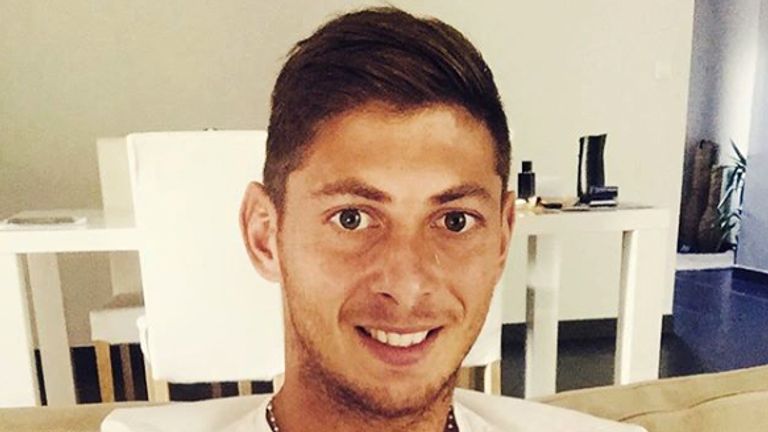 Addressing the media in his home country of Argentina, the footballer's father said he was "beginning to think the worst".
Horacio Sala said: "The hours pass and I am just beginning to think the worst.
"We were in touch on Sunday. He was so happy that he was going there, to an even bigger club."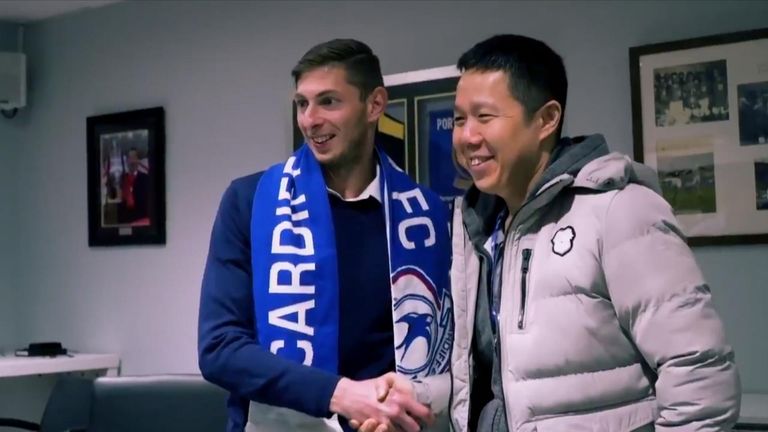 Concerns were raised when the 28-year-old failed to respond to messages on social media after reports he had been travelling to the UK on Monday.
The Argentinian forward, who had played in France since 2012, made Cardiff City history when he was bought for a record fee of £15m on a three-and-a-half year deal from Nantes at the weekend.
The search for the missing aircraft was suspended overnight on Tuesday, with rescue teams finding "no signs" of the plane.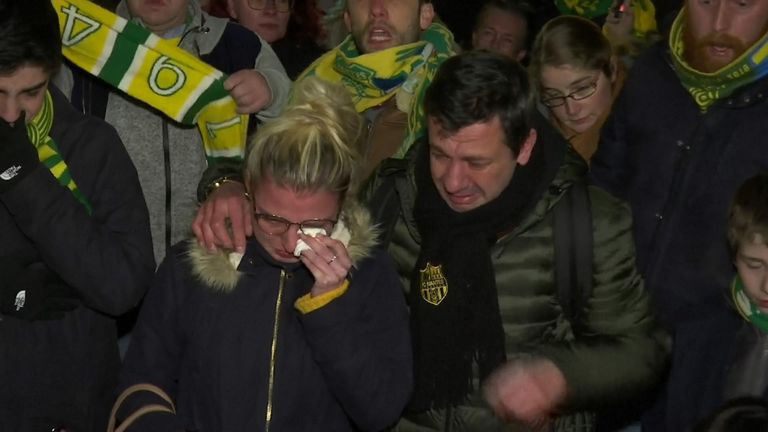 Cardiff City chairman Mehmet Dalman confirmed the club had not booked the aircraft for the trip and Sala had "made his own arrangements".
The PA-46 Malibu, a single turbine engine aircraft, left Nantes for Cardiff at 7.15pm on Monday and after requesting to descend, it lost contact with Jersey air traffic control.
The AAIB said the plane's registration number was N264DB and it is investigating the loss of the plane, working with authorities in Argentina, France and the US.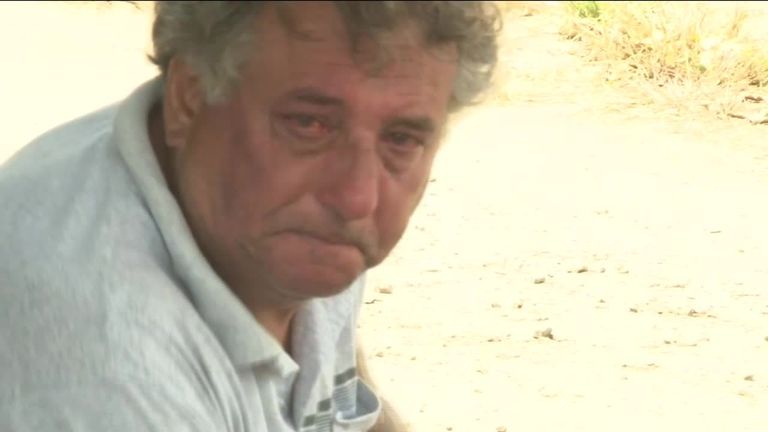 The plane's registered owner is Suffolk-based Southern Aircraft Consultancy (SAC) according to the US Federal Aviation Administration.
An SAC spokesman said: "We learnt of the missing aircraft yesterday and are deeply concerned for those who are missing. Our thoughts are with their family and friends at this difficult time."
Nantes' next Coupe de France match was postponed following Sala's disappearance and fans gathered in the city's Place Royale on Tuesday night to sing songs and lay tributes.
Cardiff's next match against Arsenal at the Emirates Stadium on Tuesday, 29 January is expected to go ahead as planned.
Human mutation rate slowing behind that of primate relatives, study finds | Science & Tech News
New research has discovered that the human mutation rate is slowing significantly behind that of our closest primate relatives.
Genomic mutations play a key part in evolution, but new work by researchers from Aarhus University and Copenhagen Zoo in Denmark have found that humanity's genome is not changing very much at all.
The scientists found that over the past million years, humanity's genome has been lagging behind that of chimpanzees, gorillas and orangutans.
By sequencing the entire genome of families, researchers attempted to identify new mutations by spotting genetic variations which were only present in the children and not the parents.
"Over the past six years, several large studies have done this for humans, so we have extensive knowledge about the number of new mutations that occur in humans every year," said Spren Besenbacher of Aarhus University.
"Until now, however, there have not been any good estimates of mutation rates in our closest primate relatives."
The study examined 10 families' parents and offspring: seven chimpanzee families, two gorilla families and one orangutan family.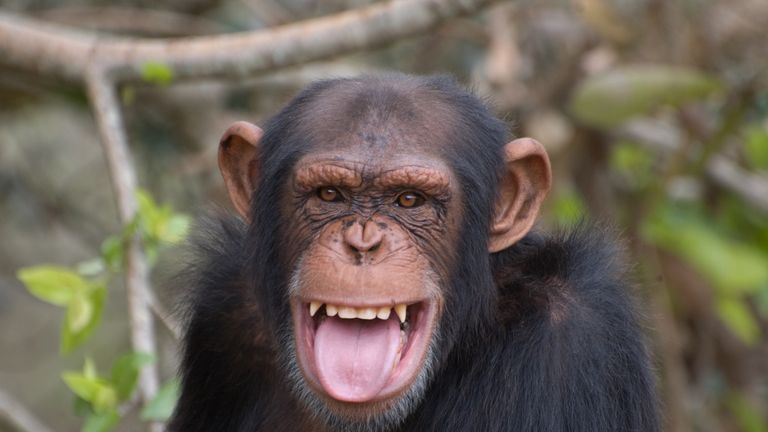 Researchers found more mutations in all of the families than expected compared to existing studies of human genomic variations – meaning human's annual mutation rate is roughly a third lower than that of apes.
This has significant repercussions on the length of time previously thought to have passed since the most recent common ancestor of both humans and chimpanzees – because the genetic differences between the two species will have accumulated over a shorter period.
Applying the higher mutation rate for apes, scientists estimate that humans and chimpanzees separated roughly 6.6 million years ago – compared to 10 million years ago going by the mutation rate for humans.
"The times of speciation we can now calculate on the basis of the new rate fit in much better with the speciation times we would expect from the dated fossils of human ancestors that we know of," explained Mikkel Heide Schierup from Aarhus University.
This reduction in the human mutation and thus evolution rate could also mean that humans and Neanderthals could have split more recently than currently estimated.
Christina Hvilsom from Copenhagen Zoo added that the findings could have major repercussions on great ape conservation projects.
"All species of great apes are endangered in the wild," she said.
"With more accurate dating of how populations have changed in relation to climate over time, we can get a picture of how species could cope with future climate change."
The study, "Direct estimation of mutations in great apes reconciles phylogenetic dating", has been published in Nature Ecology and Evolution.