A woman and her two young children have died after being exiled from their home as part of a Nepalese tradition in which women are forced to live in huts during menstruation, officials have said.
A government spokesman said the 35-year-old mother – named by local media as Amba Bohora – and her two sons were found dead by family members and others from the remote town of Budhinanda on Wednesday morning.
Bajura District administrator Chetraj Baral said it was thought they died of smoke inhalation from a small fire they kept to stay warm in the cold mountainous region 250 miles (400km) northwest of the capital Kathmandu.
He said the hut barely had enough space for three people and that parts of the clothes they were wearing were also burned.
Mr Baral said an investigation was under way and that he was consulting with government lawyers on whether charges would be lodged against the family over the banned practice called chhaupadi, which is punishable by jail time.
Those who force women and girls into exile during menstruation could face up to three months in prison or a fine of 3,000 Nepalese rupees (£21).
The bodies of the mother and her children have been taken to a nearby hospital for a post-mortem examination.
According to The Himalayan Times, the Hindu tradition was outlawed in 2005 but continues in some remote villages in western Nepal.
Those who follow the practice believe women and girls staying at home during menstruation will displease the gods and bring misfortune as they are considered impure.
While in isolation, some women face extremely cold weather, attacks by wild animals, and often must live in unhygienic conditions.
Mr Baral said the government was now planning to send officials into the region to educate people about the practice.
Trial date announced for Saudi prince's sister over beating of a workman | World News

The sister of Saudi Arabia's crown prince will face trial next month, accused of ordering her bodyguard to beat up a workman.
Princess Hassa bint Salman is expected to be absent from the trial which is to take place in Paris on 9 July, according to a legal source quoted by news agency AFP.
The victim had been hired to refurbish the princess's apartment in an ultra-expensive part of the French capital in September 2016.
When he took a photograph of a room where the work was to be done, the princess accused him of wanting to sell it to the media.
Then she allegedly ordered her bodyguard to assault him, shouting: "Kill him, the dog, he doesn't deserve to live".
The workman said he was punched in the face and his hands were tied before he was forced to kiss her feet.
He was allowed to leave the apartment hours later but his tools were allegedly confiscated and he was off work for eight days.
The bodyguard was charged in 2016 with armed violence, theft, issuing death threats and holding someone against their will.
But Princess Hassa fled France and a warrant was issued for her arrest in December 2017.
She has not been apprehended.
The princess is the sister of Saudi Arabia's Crown Prince Mohammed bin Salman.
Said to be aged in her 40s, she has been praised by Saudi media for her work in charity and women's rights.
Man who's DNA was traced on genealogy site tried for murder | US News
A man on trial for rape and double murder is thought to be the first suspect to be found using the new forensic technique of genetic genealogy.
Truck driver William Earl Talbott II is one of dozens of men police have arrested for unsolved crimes in the past year using the technology.
Genetic genealogy sees investigators enter crime-scene DNA into a public database linked to popular sites used by people to research their family trees.
The publicly available information can reveal a relative, then suspects are identified by meticulously researching birth and death certificates, local papers and social media.
A former police officer accused of being the Golden State Killer, one of the most notorious serial killers in US history, was charged with 13 counts of murder in 2018 after being linked to the crimes using the same technique.
It has been criticised by privacy campaigners who say police use of the databases should be restricted.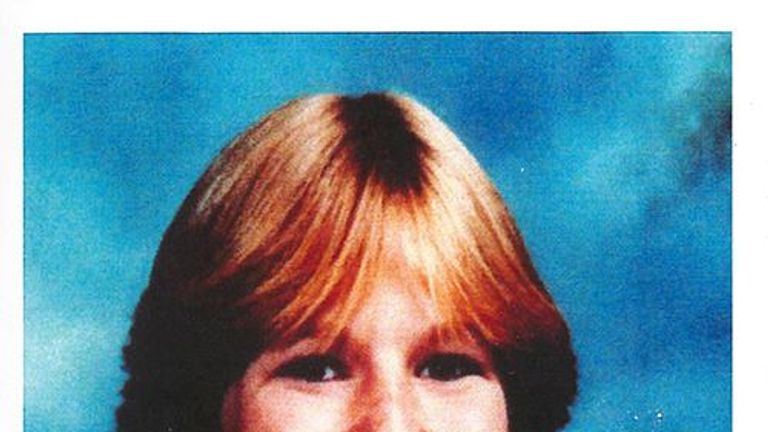 Canadians Tanya Van Cuylenborg, 18, and her boyfriend, 20-year-old Jay Cook disappeared in November 1987 during an overnight trip from their hometown of Saanich, British Columbia, to Seattle.
Talbott's DNA was allegedly found on Miss Van Cuylenborg's trousers and body.
His defence argues that the presence of his DNA does not necessarily make him the killer.
"The police used this as nothing more than any other tip, which they followed up with traditional investigative techniques," defence lawyer Rachel Forde said.
"DNA on the hem of one of the victim's pants doesn't tell you who killed her and why."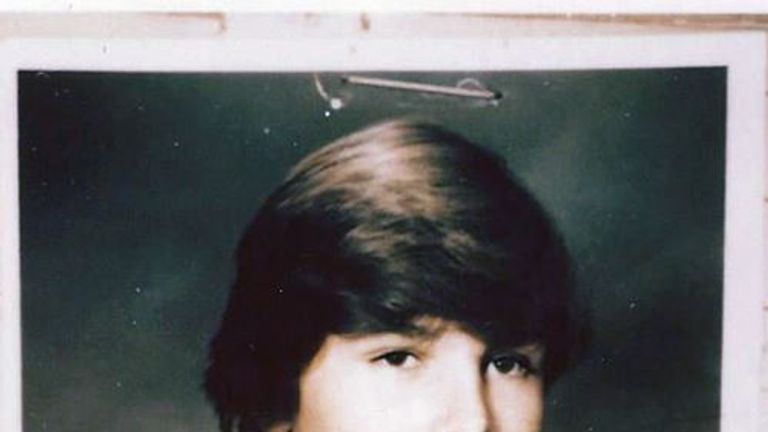 A week after their last sighting Ms Van Cuylenborg's body, which had been shot in the back of the head, was found in an embankment in a rural part of Seattle.
Two days after that, hunters found her boyfriend 60 miles (95km) away. Mr Cook had been strangled with twine and dog leashes.
The case remained cold until in 2017, when Snohomish County sheriff's detective Jim Scharf learned about the new DNA processing method to extract more information from samples using the public genealogy database GEDmatch.
A sample was taken from Ms Van Cuylenborg's trousers, which had been found in the couple's van after their deaths, and a family tree was established.
From that, it was determined the source must be a male child of William and Patricia Talbott.
Their only son is William Talbott II, who is now 56 but was 24 at the time of the killings and lived close to where Mr Cook's body was discovered.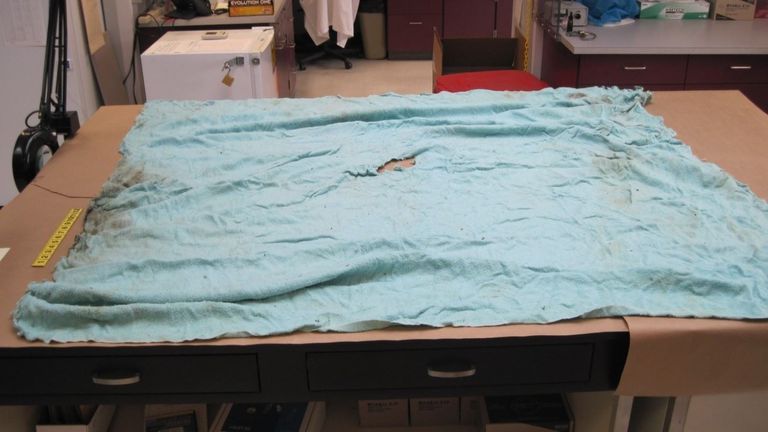 Talbott was followed by investigators, who tested DNA left on a coffee cup used by him – which was found to be a match.
His palm also matched a print on the rear door of the van.
John Van Cuylenborg, the victim's brother, said: "For the computing power and DNA technology to advance together to make this kind of thing possible, it was fantastic," he said.
However, friends of Talbott wrote to court, attesting that he is a kind, gentle and helpful person.
As the technique has grown, GEDmatch has changed its policy to require people to opt-in to allow law enforcement to be able to access to their DNA profile, which closed off more than a million profiles to officers.
Sudan: Stench of dead bodies at school which was 'destroyed by military forces' | World News
Something very worrying has happened at the Technical School in Khartoum.
The facility, located in the centre of the Sudanese capital, was occupied by pro-democracy protesters for seven weeks.
They turned the school and surrounding buildings into an art centre and library where people campaigning for a civilian government could mingle and create and we were told that it was a popular place to be.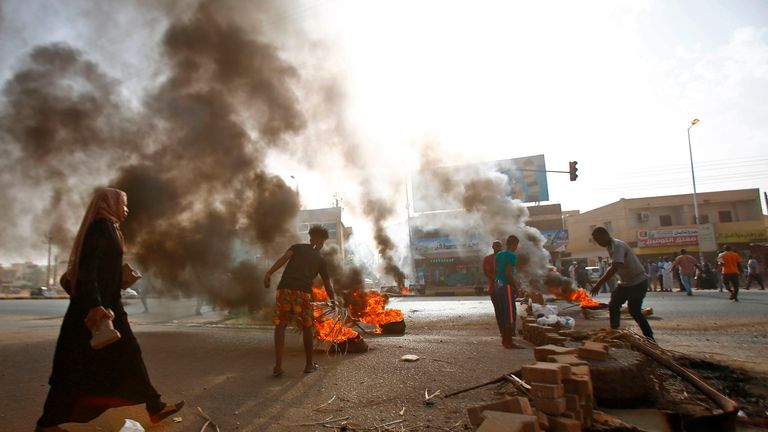 "The kids with drums and the artists and the graphics people hung out there," said one activist. "It was like a centre of counter-culture in a city that is pretty conservative."
When the authorities moved on the protest area early on 3 June, they clearly had their eye on the school.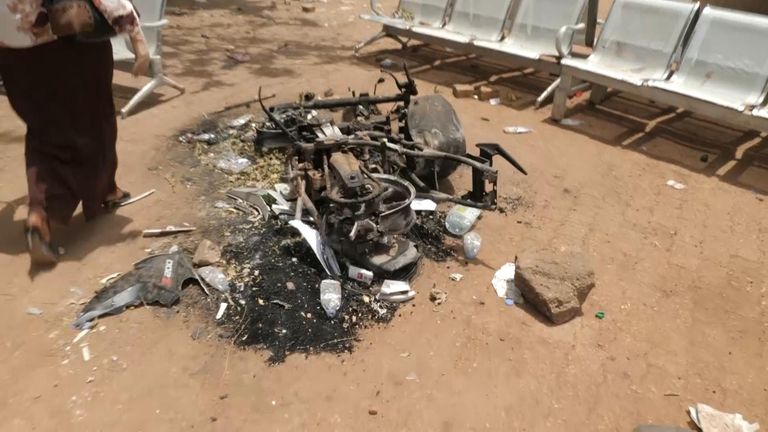 Revolutionary-themed graffiti still adorns the exterior but an employee at the building told us today that the interior had been completely destroyed.
Members of a notorious militia called the 'Rapid Support Force' are responsible for much of the violence here and activists and civil rights groups fear the country's military rulers will try to cover up what they have done.
Two things made our team suspicious.
First, we detected the cloying smell of dead bodies in the vicinity of the building.
Secondly, a woman who introduced herself as a psychologist, said her office at the back of the school complex had been destroyed by the military. She asked us to accompany her but a group of soldiers refused us entry into the school. One threatened to strike us with a raised baton.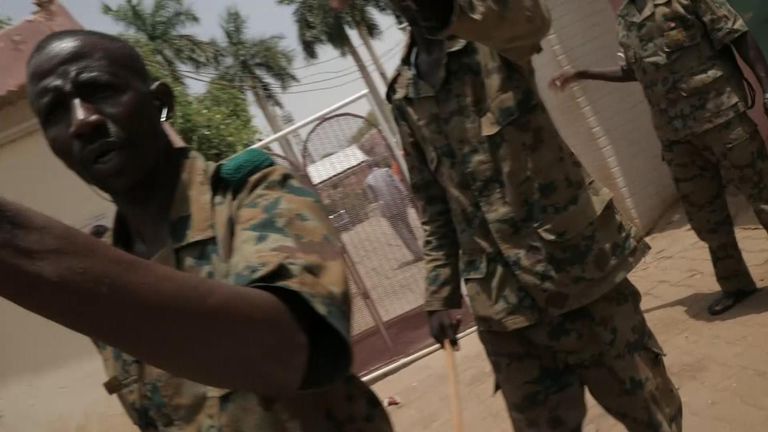 Unsurprisingly, civilian groups and the military are unable to agree on the death toll.
The ruling 'Transitional Military Council' has confirmed the deaths of 61 people. However, the 'Committee of Sudanese Doctors' says at least 118 people were killed by military forces with an additional 18 still unaccounted for.
Officials at the United Nations are seriously concerned.
Today, experts appointed by the UN's Human Rights Council said they feared the country was sliding into "a human rights abyss".
They have called for an independent investigation into violations against peaceful protesters in Sudan.