Parts of Austria and southern Germany have been cut off by heavy snow as freezing weather looks set to continue across Europe until Friday.
On Wednesday, a 16-year-old boy from Australia was killed by an avalanche as he was skiing with his family in St Anton in Austria.
In Slovakia, mountain rescue said a 37-year-old Slovak man was also killed by an avalanche in the Mala Fatra mountains.
The deaths bring the number killed in weather-related incidents across Europe this week to at least 16.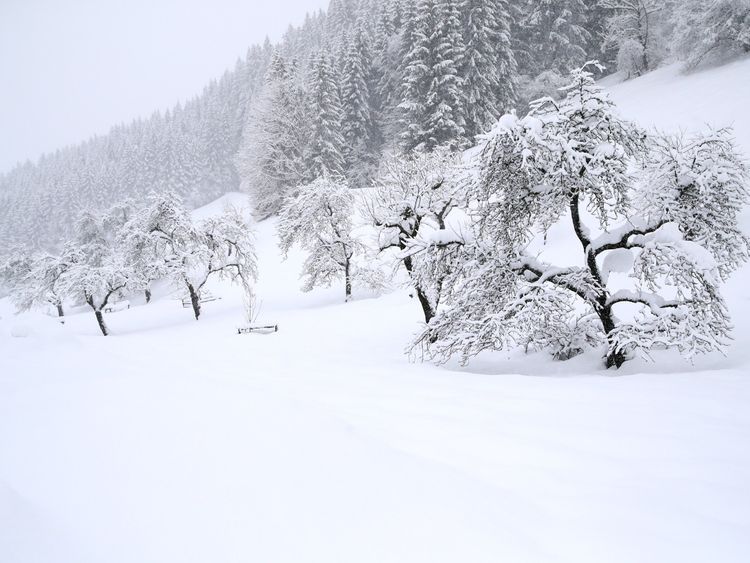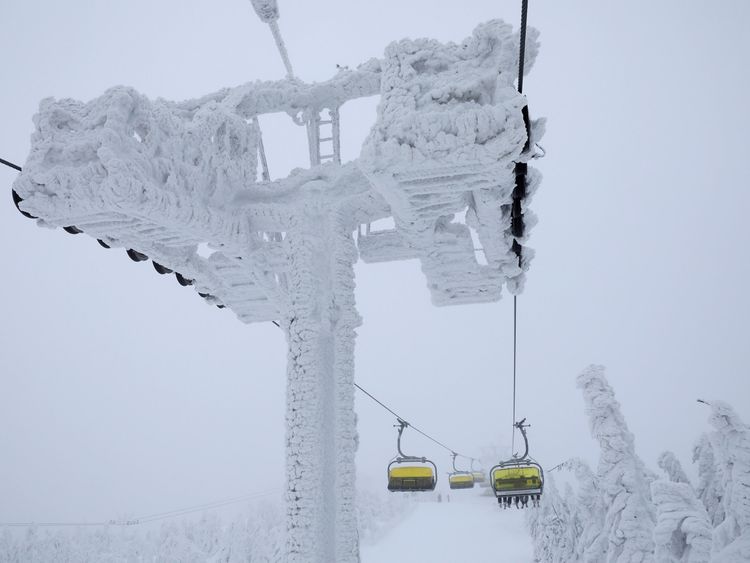 A woman who was buried by an avalanche last week in Switzerland died of her injuries on Saturday, and three more skiers have also lost their lives to avalanches in Austria.
The entire Hochkar skiing area in lower Austria was closed on Monday and roads remain closed in many areas.
Galtuer in western Austria – the site of an avalanche that killed 31 people in 1999 – was also shut.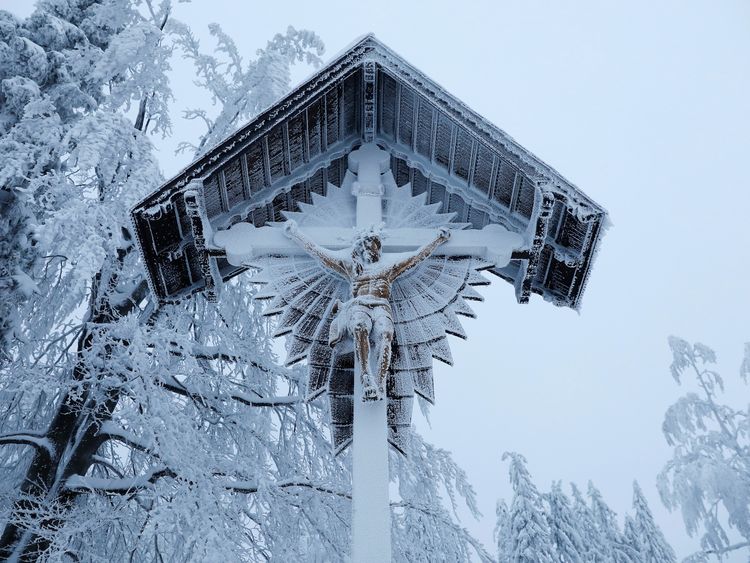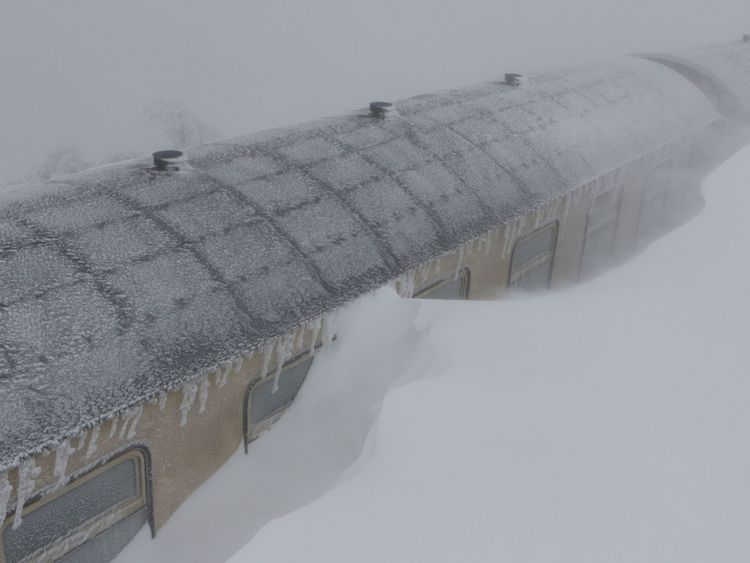 Austrian authorities have warned skiers not to go off the slopes and not to drive unless necessary.
Several railway lines in the Alps were closed, trucks and cars got stuck for hours, and schools were closed in parts of Bavaria in Germany.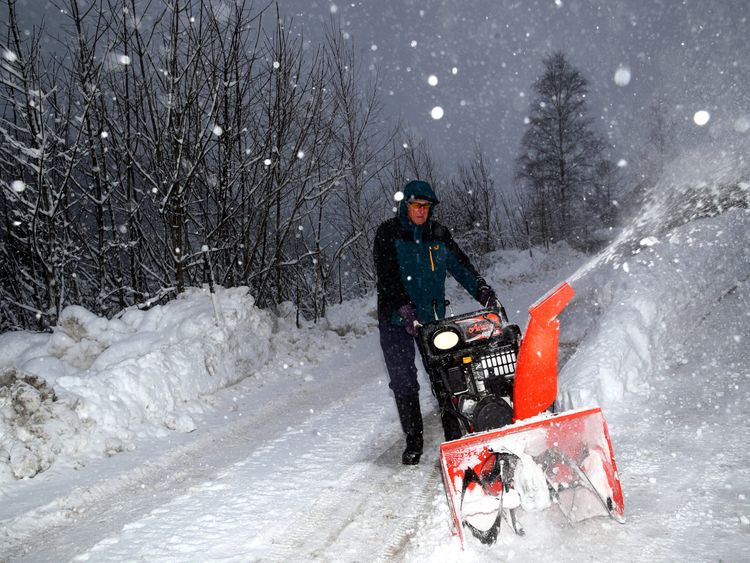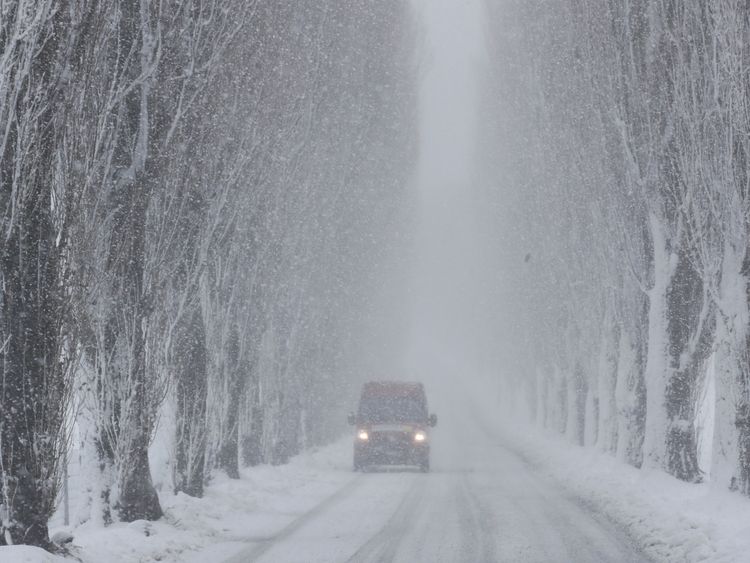 Around 9,000 homes In the Czech Republic were also without electricity on Thursday after heavy snow in areas bordering Germany and Austria.
Meanwhile, rail workers in Austria dug out a mountain goat that had been completely buried by snow.
They say the animal was transfixed by an oncoming train and didn't move away from the tracks as it passed.
Greece has been particularly cold, freezing in temperatures as low as -23C (-9F) as some of Athens' most famous monuments got a dusting of snow.
Greek officials have said the conditions have led to three deaths, and some people have been trapped in their homes or cars by heavy snowfall.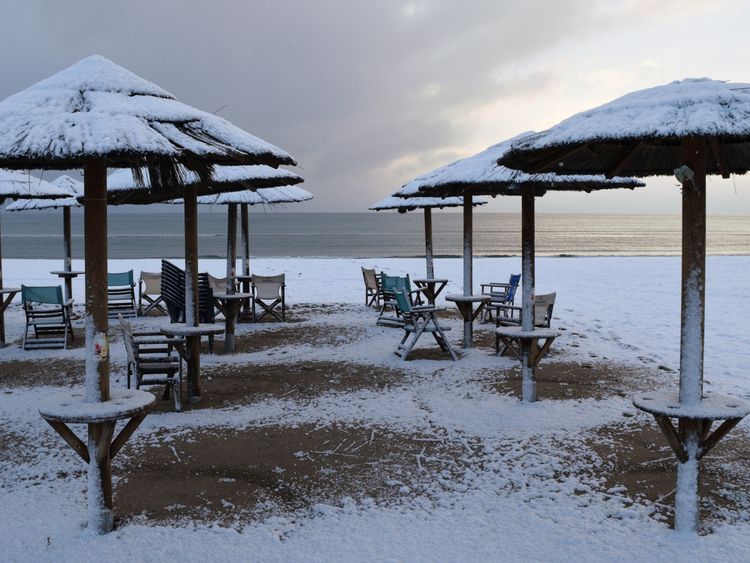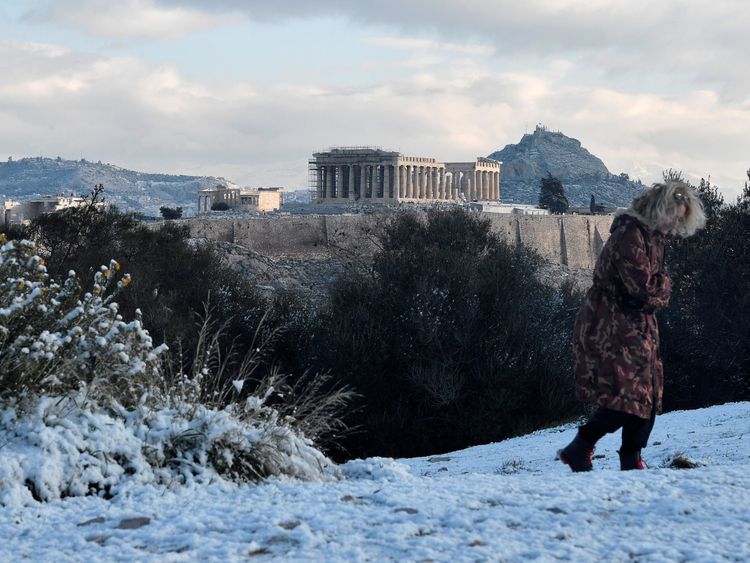 The UK could also be experiencing cold weather towards the end of January, if early European predictions are correct.
Forecasters have said the same weather pattern which sparked last year's "Beast from the East", bringing freezing temperatures and heavy snow, could return.
But any cold front will come after unseasonably warm weather, with some parts of the country experiencing double figure temperatures this weekend.
Ferry sinks in Iraq, killing at least 72 people | World News

A ferry has sunk in Iraq, killing at least 72 people.
Officials have said most of those who died were women and children who could not swim.
The ferry, which sank in the Tigris river near Mosul, capsized because it was overloaded with twice as many passengers as it could safely carry.
Mobile phone footage showed the ferry sinking into the muddy water and people shouting for help.
The accident happened as scores of people celebrated Nowruz, which marks the Kurdish new year and the start of spring.
The Tigris river's level was high because of a rainy season that brought more precipitation than previous years.
Searchers are continuing in the area where the ferry capsized.
Health ministry spokesman Seif al Badr said the rescue mission was hindered by a lack of available boats in the area.
The tragedy comes less than two years after Iraqi forces drove Islamic State from Mosul in 2017.
Trump under fire over 'bizarre' John McCain funeral comments | US News
Donald Trump has come under fire from his own party after unleashing a bizarre tirade against the late Republican Senator John McCain.
His attacks on Mr McCain, who died from brain cancer last year, came to a head during a speech at an Ohio factory on Wednesday night.
Talking about Mr McCain's funeral he said: "I gave him the kind of funeral that he wanted, which as president I had to approve."
"I don't care about this, I didn't get a thank you. That's okay."
He also said: "I never liked him much… I really probably never will."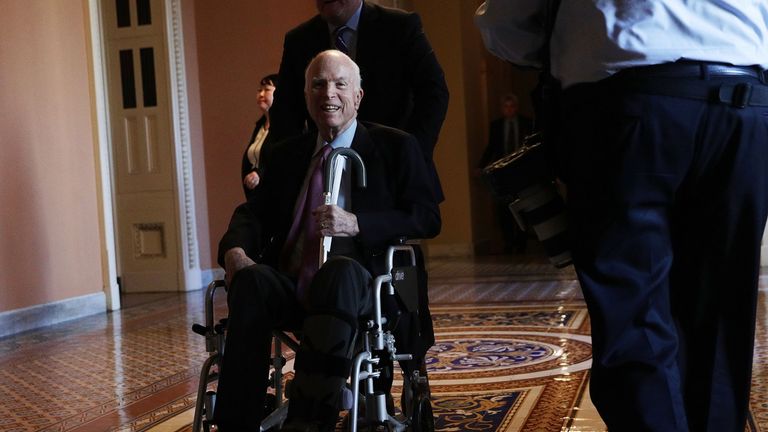 Meghan McCain, the late senator's daughter, said the president had reached "a new, bizarre low – attacking someone who is not here is a new low".
She added: "If I had told my dad… he would think it is so hilarious that our president was so jealous of him that he was dominating the news cycle in death."
Mr McCain arranged his own funeral before he died and invited former presidents including Barack Obama, who beat him in the 2008 election, but not Mr Trump, who just signed off the arrangements.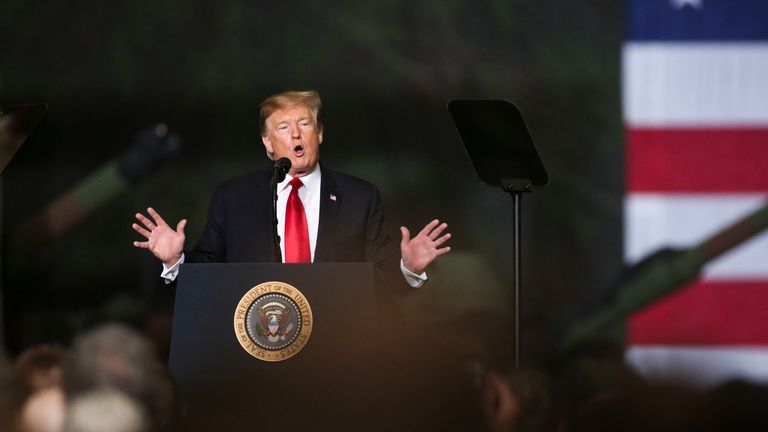 Mr Trump also repeated his complaint that Mr McCain voted against repealing Obamacare and that he was not supportive of military veterans.
Over the weekend, Mr Trump tweeted that Mr McCain backed an unverified dossier that claimed there were links between Trump and Vladimir Putin.
He went on to say that Mr McCain sent the dossier to the FBI and the media before the 2016 election, in an effort to discredit his candidacy.
But now it would seem that Republicans are tired of the president's constant bashing of John McCain.
In defence of Mr McCain, Senate Majority Leader Mitch McConnell tweeted that Mr McCain was a "rare patriot and genuine American hero."
Georgian Senator Johnny Isakson called Mr Trump's comments "deplorable", and that he does not care "if he's the president of the United States, owns all the real estate in New York or is building the greatest immigration system in the world".
Mitt Romney, who was the Republican candidate in the 2012 White House race said: "I can't understand why the President would, once again, disparage a man as exemplary as my friend John McCain: heroic, courageous, patriotic, honorable, self-effacing, self-sacrificing, empathetic, and driven by duty to family, country, and God".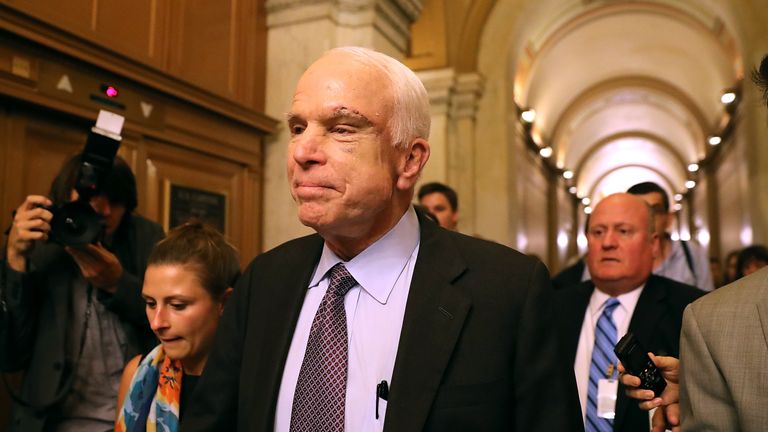 Even some of Mr Trump's closest allies in the senate are criticising his comments, with Lindsey Graham saying: "I think the president's comments about Sen. McCain hurt him more than they hurt the legacy of Sen. McCain."
"A lot of people are coming to John's defence now… I don't like it when he says things about my friend John McCain."
New tech could thwart crime gangs making millions off fake olive oil | World News
Scientists in the US have devised a way of testing to see if olive oil is real without the use of hi-tech scientific equipment.
Researchers at University of California, Riverside used liquid nitrogen to quickly chill real, pure olive oil and then looked how that sample reacted to the change in temperature.
They then repeated the experiment with diluted olive oil and noticed a marked difference between the two, using software that produced a "chronoprint" image of the results.
The researchers said: "The difference was so big, so obvious and so consistent the researchers concluded that chronoprints and image analysis algorithms can reliably detect some types of food and drug fraud."
The research paves the way for law enforcement agencies to distinguish real and counterfeit goods.
Italy in particular has had real issues with counterfeit oil.
Back in 2017, Italian police say they busted an organised crime ring that had been exporting fake extra virgin olive oil to the US that was labelled as the real deal.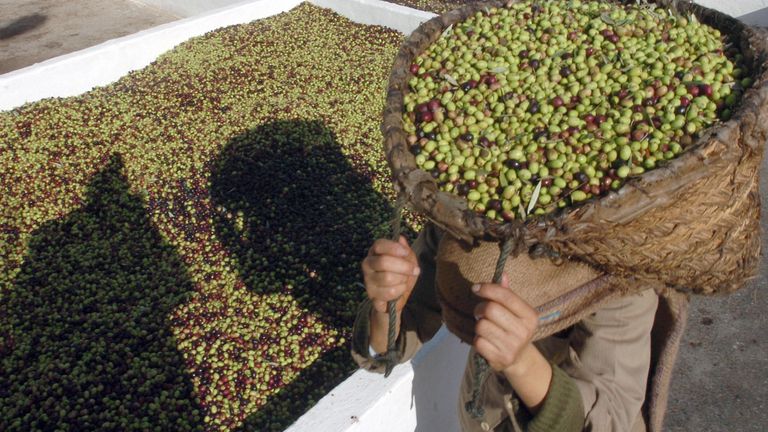 Italy's agricultural association estimate the gangs in Italy made about €16bn (£13.8bn) a year through illegal activities in the agriculture sector.
The Financial Times reported last year that organised crime in Italy were making up to a 700% markup on olive oil and that this sort of activity accounted for about 15% of their income.