Donald Trump has rebuked claims he threw a "temper tantrum" a day after he stormed out of talks with leading Democrats who refused to agree to fund his US-Mexico border wall.
The president responded on Twitter after he met with House speaker Nancy Pelosi and Senate minority leader Chuck Schumer on Wednesday.
Ms Pelosi and Mr Schumer said they were in favour of border security, but claimed Mr Trump "slammed the table and said we have nothing to discuss" during their White House summit.
"Again, we saw a temper tantrum because he couldn't get his way," said Mr Schumer.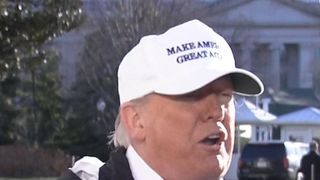 On Thursday, President Trump wrote: "Cryin Chuck told his favorite lie when he used his standard sound bite that I 'slammed the table & walked out of the room. He had a temper tantrum.'
"Because I knew he would say that, and after Nancy said no to proper Border Security, I politely said bye-bye and left, no slamming!"
He later told reporters on the White House lawn he did not "pound on the table" or "raise my voice" – claims he branded as "lies".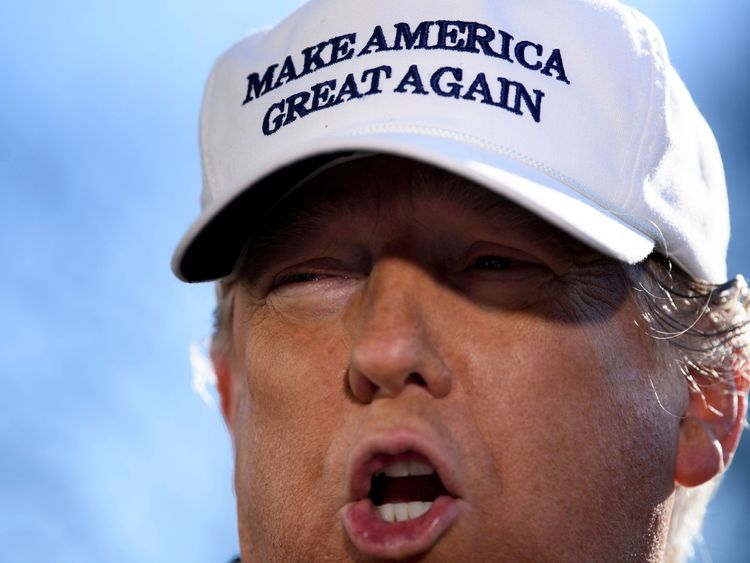 "I very calmly said, 'If you're not going to give us strong borders, bye-bye.'
"I didn't rant, I didn't rave, like you reported," he said.
"I don't have temper tantrums, I really don't… I didn't smash the table – I should have – but I didn't smash the table."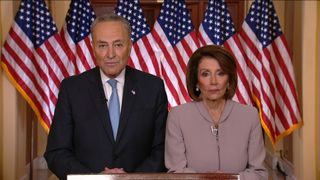 The comments come as Mr Trump headed to the border on Thursday as part of his offensive to make his campaign pledge a reality.
He has said the wall would act as a deterrent to those entering the US illegally, putting an end to human trafficking and other crimes.
Ms Pelosi and Mr Schumer have announced they are prepared to pass laws to reopen state departments, which have been closed for almost three weeks over the border wall funding impasse.
At a press conference on Thursday ahead of Mr Trump's visit to Texas, Ms Pelosi said his proposed wall was "not the best way to protect our borders".
She described it as "a policy that is discriminatory as to where people are coming into this country", adding: "If you believe in your arguments and are convinced you're right and can convince others, you don't have to shutdown the government to prove that you're right."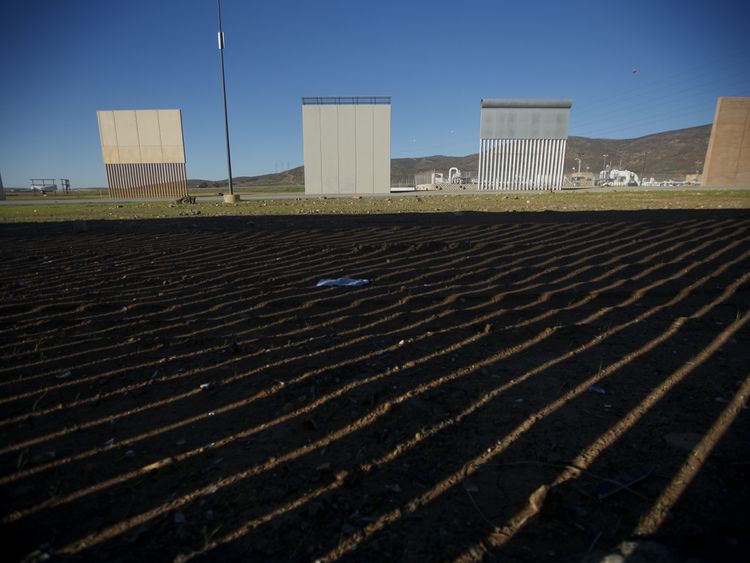 On Wednesday, US federal employees told Mr Trump to "stop playing chicken with our lives" as they pleaded for an end to the shutdown.
The president previously said he would be "proud" to force a shutdown if he does not get the $5bn (£3.9bn) he wants for the wall, but some 800,000 employees are now facing another week without pay as departments without ring-fenced funding are forced to stay closed.
Speaking at a news conference organised by Mr Schumer and Ms Pelosi, prison workers' representative Eric Young said people in his industry "live paycheck to paycheck" earning between "$500 (£392) to $700 (£549) a month".
Mr Trump has told reporters he could declare a national emergency if the deadlock continues, which would allow him to bypass Congress and take the money he needs from the military.
US 'pipe bombs': Cesar Sayoc pleads guilty to using weapons of mass destruction | US News
Cesar Sayoc has pleaded guilty to posting "pipe bombs" to Democrats and critics of US President Donald Trump
The 57-year-old entered his plea in Manhattan, speaking in a shaky voice that at times fell into a whisper.
He admitted to sending 16 devices "designed to look like pipe bombs" consisting of a plastic pipe filled with powder from fireworks and fertiliser, a digital clock and wires.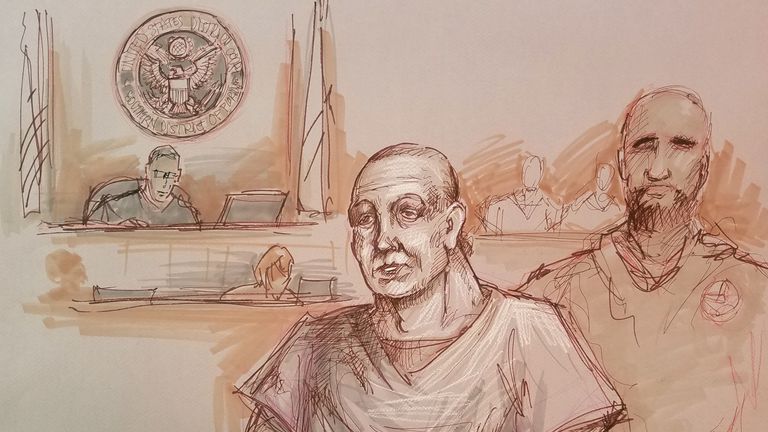 At one point, Sayoc began to cry. He said: "I know that these actions were wrong and I am extremely sorry."
He said it was not his intention for the devices to explode, kill or injure people – but acknowledged he knew there was a risk they could explode.
Sayoc, who had been working as a part-time pizza deliveryman, grocery worker and is a former stripper, faced charges of using weapons of mass destruction, mailing explosives with an intent to kill or injure people or property, and conveying threats through interstate commerce.
He was charged after his fingerprint was found on one of the devices.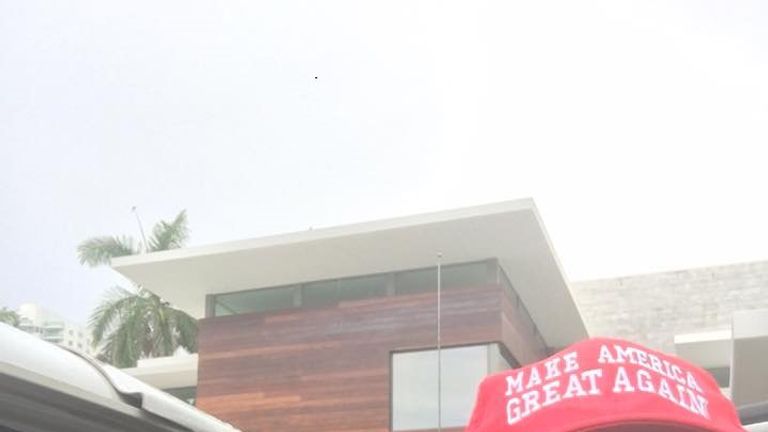 Thirteen explosive devices were sent to several high-profile figures, including Hillary Clinton, Barack Obama and Robert De Niro.
All of the devices were intercepted before reaching their intended targets and none exploded.
Sayoc faces up to life in prison when he is sentenced on 12 September.
Cyclone Idai: Aid workers struggle as 12,000 homes and schools destroyed | World News
I last heard from my small team in Beira at 4.30pm today.
Their homes have been damaged and they are still very anxious but they and their families are all safe.
For the past few days, staff had to travel nine miles (15km) to call us for updates as there was no phone signal.
It was raining heavily the whole time and the waters were rising.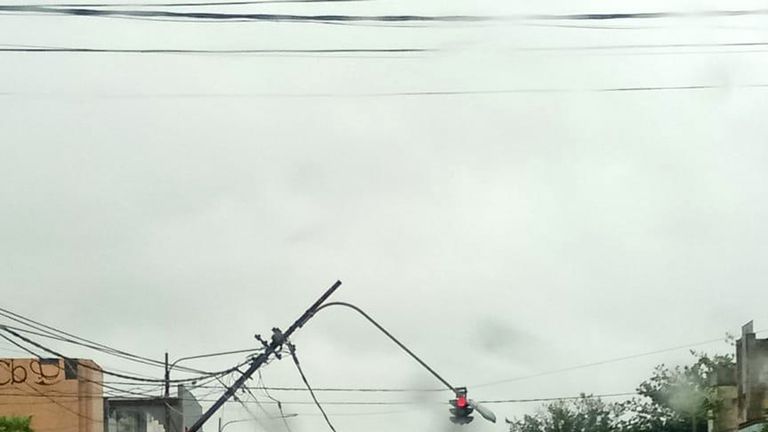 Since this morning they have been able to call from inside the city but the quality is very bad so it is still hard to
communicate and to get all of the details we need.
The latest information is that the rain seems so be slowing down, which is good news, but we are not sure if it will last.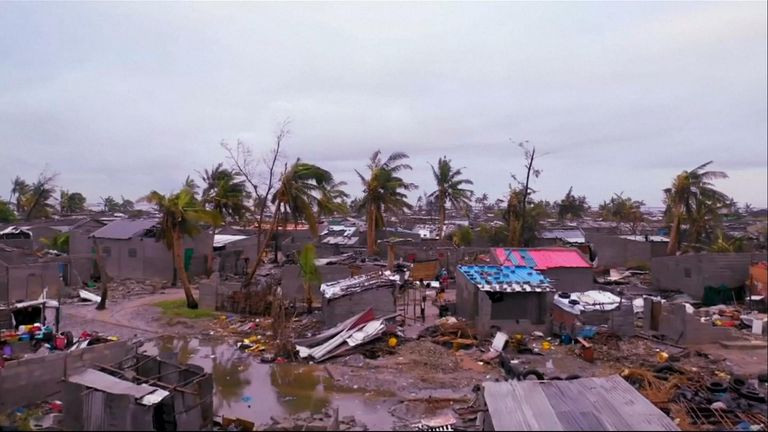 The water was at around eight metres (26ft) in many places but now has fallen to around five (16ft) – some internal roads can be used by many of the major routes out of Beira and connecting to rural areas are still impassable.
The airport and the port are starting to function again.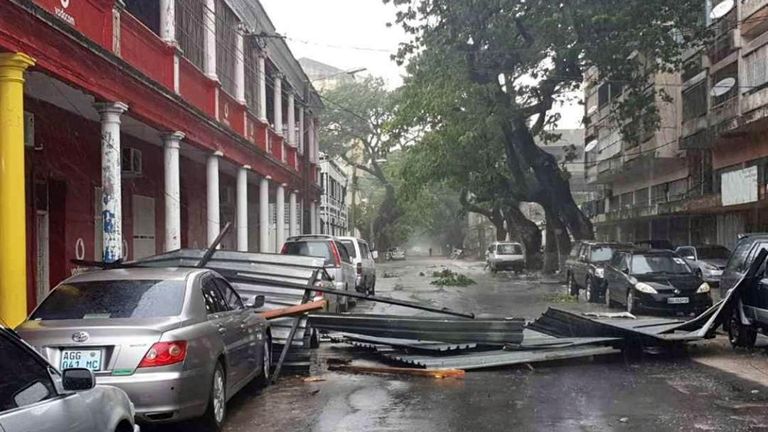 One priority is access to areas that still haven't been reached. Humanity and Inclusion's (HI) logistic expert will arrive in Beira on Saturday to assess the problems and try to co-ordinate a response – clearing roads, co-ordinating transport, organising stocks of aid etc.
A huge number of people have lost their homes, all of their belongings and their crops, so their needs are very far reaching.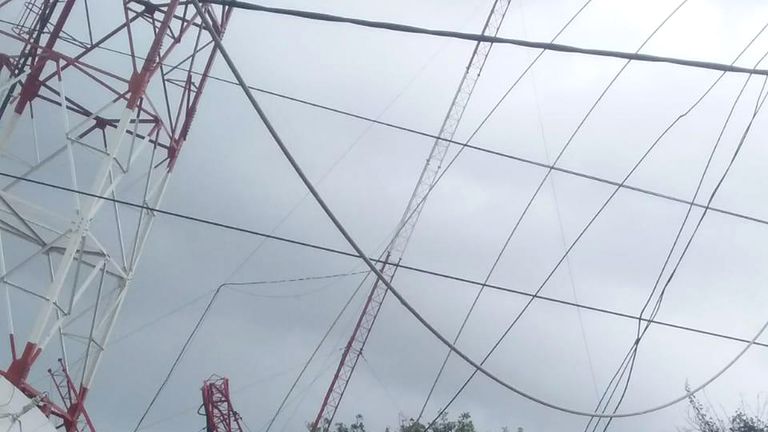 In the next few days, protection against diseases will also be essential, including mass vaccination programmes.
We believe more than 600,000 people are affected by the disaster, including 141,000 displaced people. Twelve thousand houses and schools have been destroyed alongside 85,000 hectares of crops.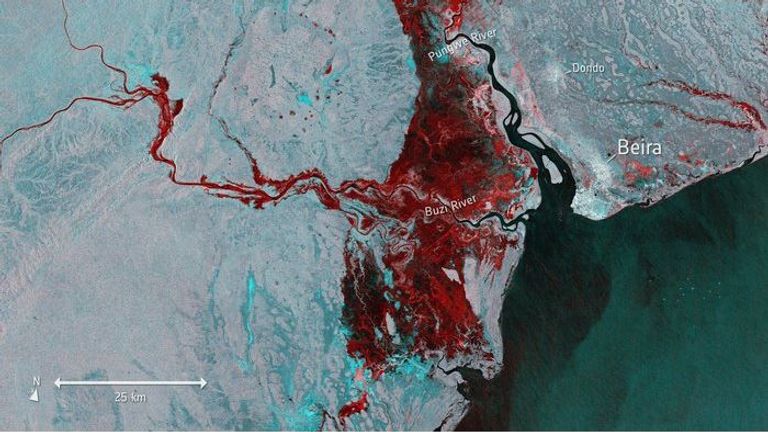 If heavy rains return, the situation will deteriorate.
I can confirm that there are a large number of people in need, including and perhaps especially, people with disabilities.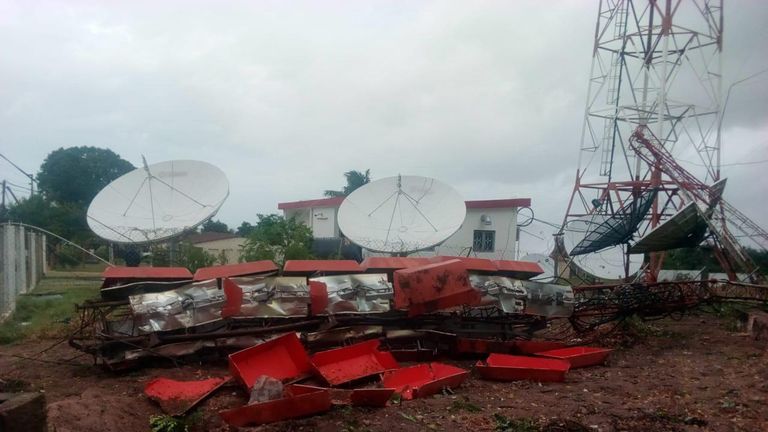 Before the cyclone, HI was working with 137 people with disabilities in Beira, including 28 children. We have not yet been able to confirm where they are, if they are safe and if they have access to humanitarian aid.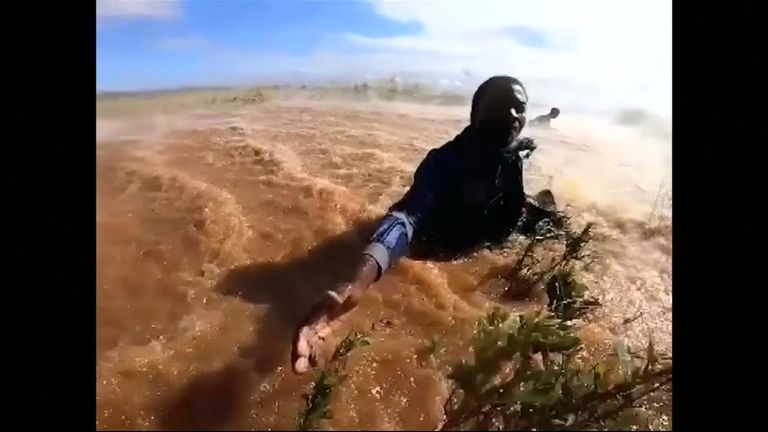 Our focus in the coming days will be the needs of the most vulnerable.
All humanitarian organisations are working in extremely complex conditions.The main challenge over the past days has been the communication network and access to the areas affected.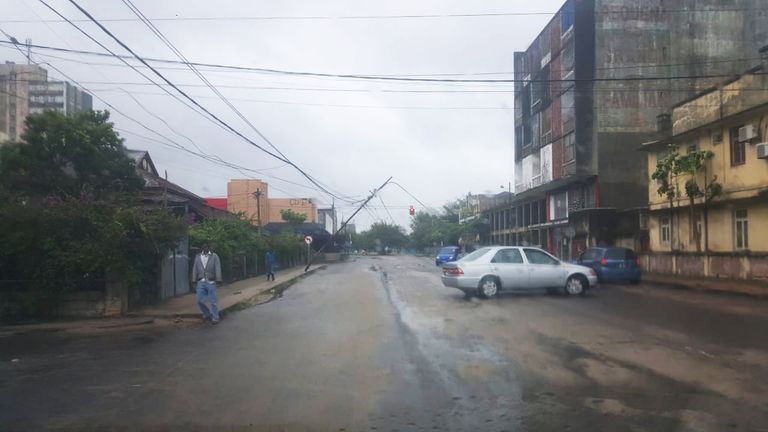 Due to these problems, we still don't have all of the information we need to be able to fully co-ordinate the response. But we are all working together, ensuring that everyone plays to their strengths.
HI will be focusing on providing logistics support to get the area up and running again and making sure that the most vulnerable survivors have access to appropriate support.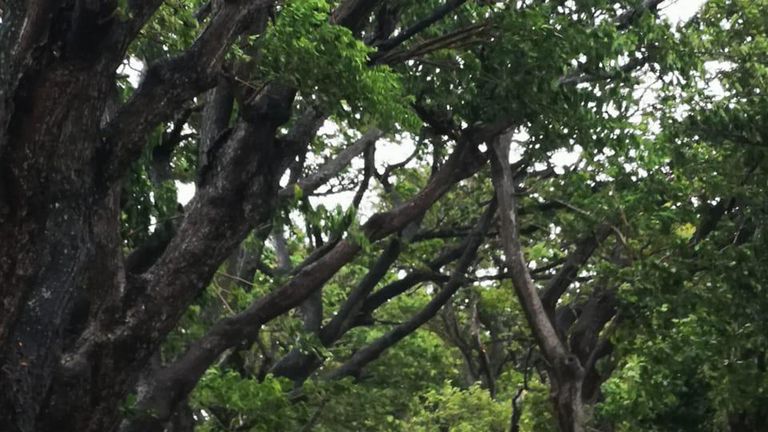 In any case humanitarian response plan is in place, and the firsts activities will start in a few days.
Due to the communication problems, I haven't been able to confirm these reports with our team, but the photos showing the scale of the destruction speak for themselves.
People have now been battling impossible conditions for almost a week. We need to reach everybody and provide some relief.
IH is raising funds to support vulnerable people impacted by the cyclone in Mozambique.
To donate to the DEC emergency appeal, visit their website, call the 24-hour hotline 0370 60 60 610, donate at any bank or Post Office or give £5 by texting SKY to 70000.
Thousands starve as Cyclone Idai's impact continues in Mozambique | World News
A large crowd turned as one as we arrived at the Mango Mascarenha primary school. Then, they began to cheer. I think they thought we were bringing them aid and assistance.
But the celebratory shouts soon turned to despair when they realised we were actually journalists.
It was understandable. Who wants to talk about a cyclone and days of torrential rain if you are starving and forced to drink from dirty puddles?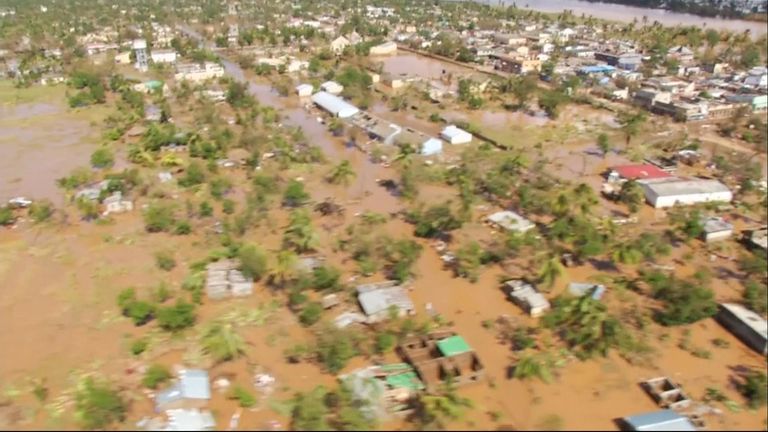 Two thousand people have been waiting in the school yard for a meal – or cup of porridge they can take home to their families – and they've been waiting in this suburb of Beira for days.
One man could not contain himself, saying: "They took our phone numbers and our names three days ago and they said they were bringing supplies but they haven't done anything."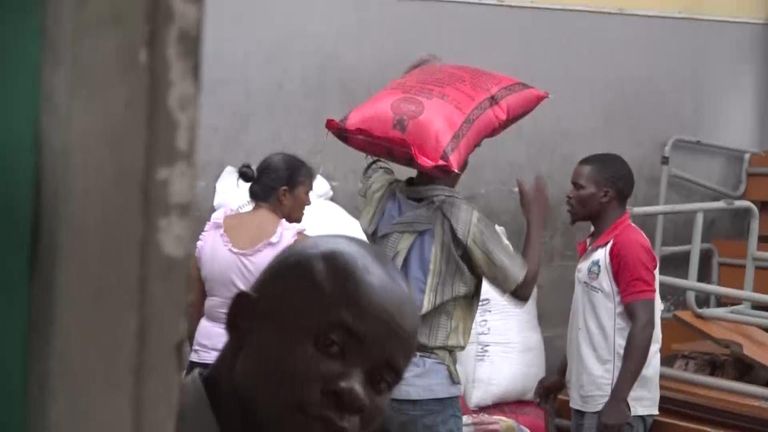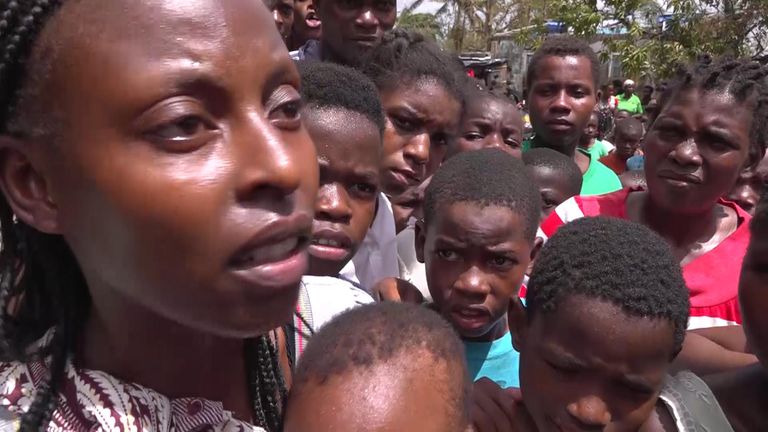 A woman spoke to me softly in English. "It's bad, everything is very bad."
Cyclone Idai has levelled homes and businesses and disrupted the power supply. It also seems also to have knocked out the government.
My hand was taken by a local government leader who was clearly struggling to deal with this primary school rebellion.
Pensar Ardo Hotela Pamala told me he is responsible for a hundred or so people sheltering in the school after their homes were destroyed in the storm, but he says he cannot look after everyone in the community.
He said: "The government brought supplies according to the number [being sheltered] at the school so when we divide it all up, it is not enough for everyone, that is why we have all this confusion."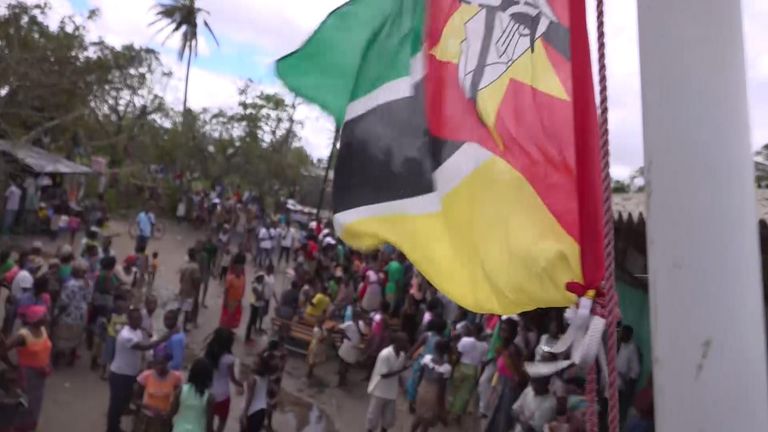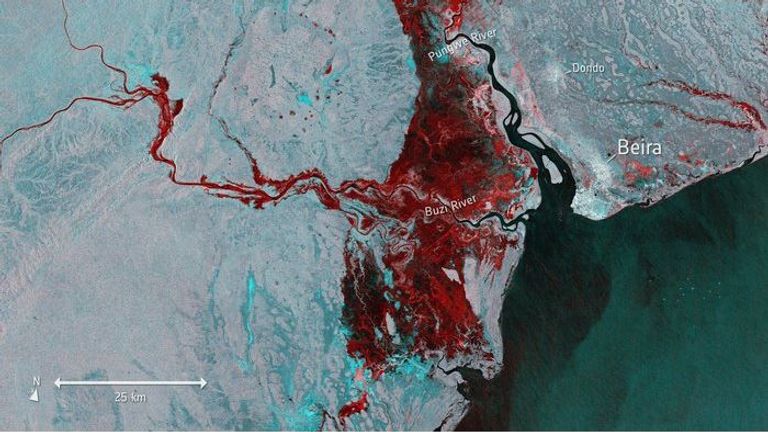 To make sure his meagre looking grain store is kept safe, Mr Pamala has deployed a soldier with a machine gun at the entrance of classroom three.
But the municipal government leader sounded frustrated.
"Until now we have had nothing from government. Ok, they give us 500kg of [porridge] for 2,000 people. It is not enough, not enough," he said.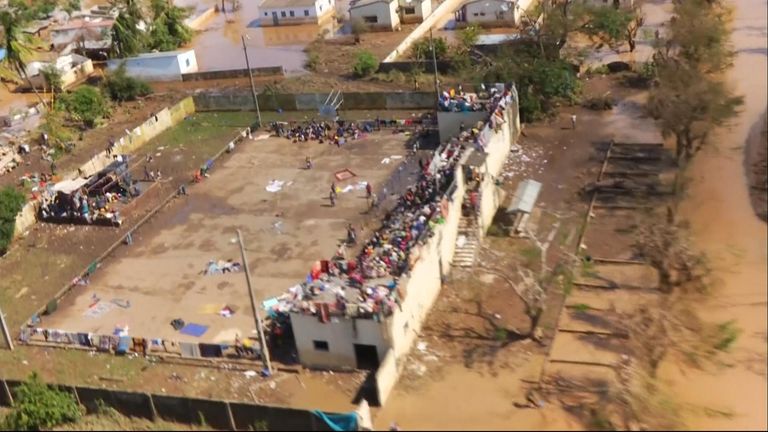 A few hundred metres away we witnessed similar scenes of desperation. Three men in a truck carrying a tank of clean water were trying to make a delivery at another primary school.
However, word soon spread that water had arrived and dozens of people ran to the site with their empty containers
What followed next was little short of a brawl as neighbours fought neighbours for a few litres of water. Unable to cope, the crew departed without giving it all away. I saw them swatting young boys away as they made their retreat.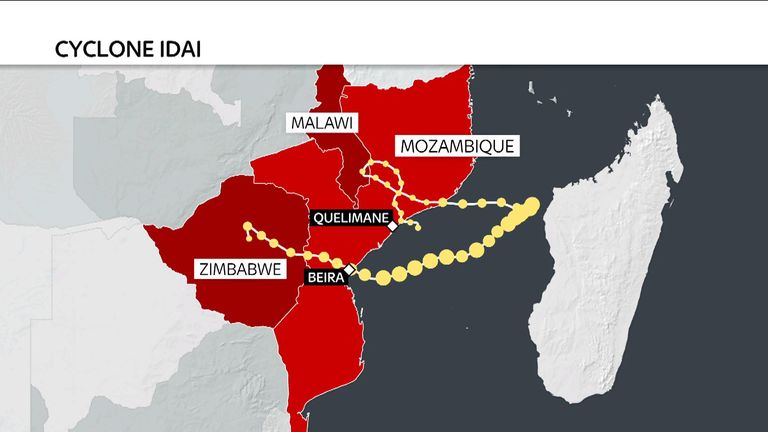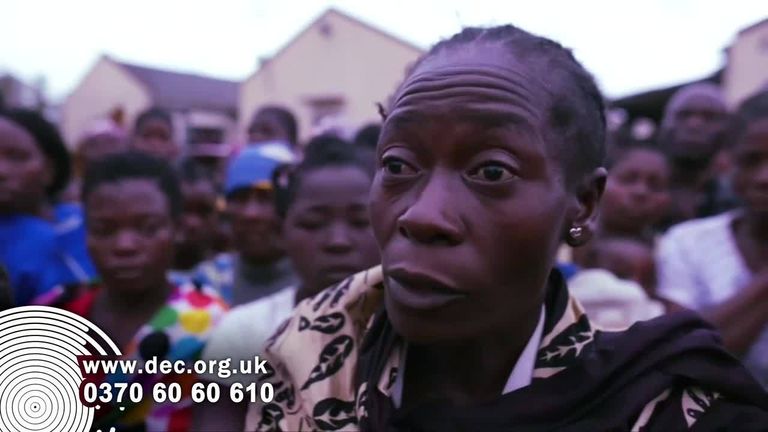 The authorities in Mozambique and the international aid agencies have had a week to assess the scale of this disaster but they are clearly struggling to get aid to those who need it.
Their operations base, at the local airport in Beira, is a hive of activity but the suburb of Mango Mascarenha lies only two or three kilometres away.
To donate to the DEC emergency appeal, visit their website, call the 24-hour hotline 0370 60 60 610, donate at any bank or Post Office or give £5 by texting SKY to 70000.