Heavy snow across Europe has grounded flights and forced schools and resorts to close as freezing weather looks set to continue into the weekend.
At least 17 people have died in weather-related incidents across the continent this week.
Three people were hurt when a 300-metre-wide avalanche hit the Santis hotel in Schwaegalp in Switzerland on Thursday.
An image taken from inside the hotel showed the snow had crashed into the restaurant and buried more than 25 vehicles, including a coach, in the car park.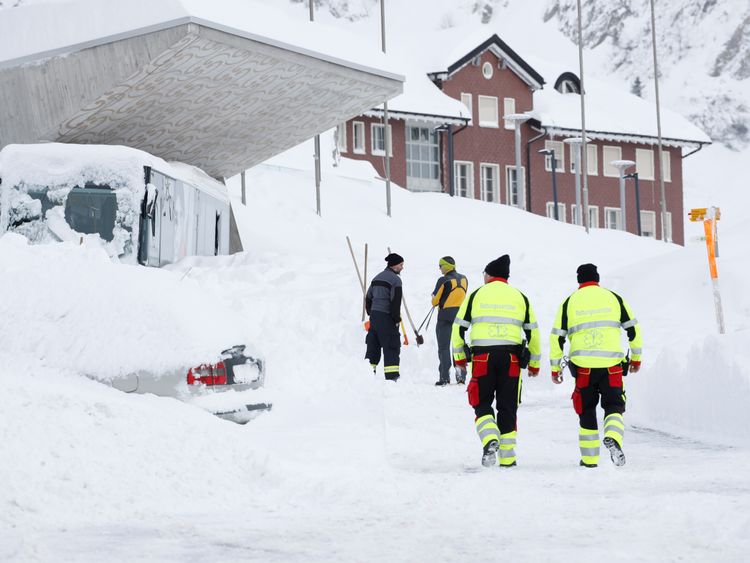 A hotel guest told the Tagblatt newspaper: "There was a massive noise and a load of snow came in the back of the restaurant."
Elsewhere, schools were forced to shut after heavy snow left some remote villages cut off and disrupted traffic and power supplies in the Balkans.
Serbian state TV said on Friday that six regions in the southwest of the country had introduced emergency measures.
:: Parts of Britain could see snow by end of next week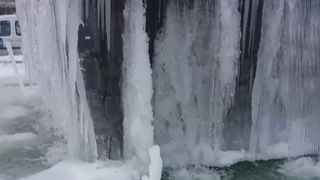 Authorities were attempting to distribute supplies to residents, hindered by snowdrifts, it said.
In neighbouring Montenegro, three towns on the Adriatic coast are still without electricity after a snowstorm earlier in the week hit a key power distribution line.
In the central Bosnian region of Kladanj, snow disrupted power supplies and cut phone lines.
Zijad Vejzovic, from the area's civil protection agency, said authorities have declared an emergency.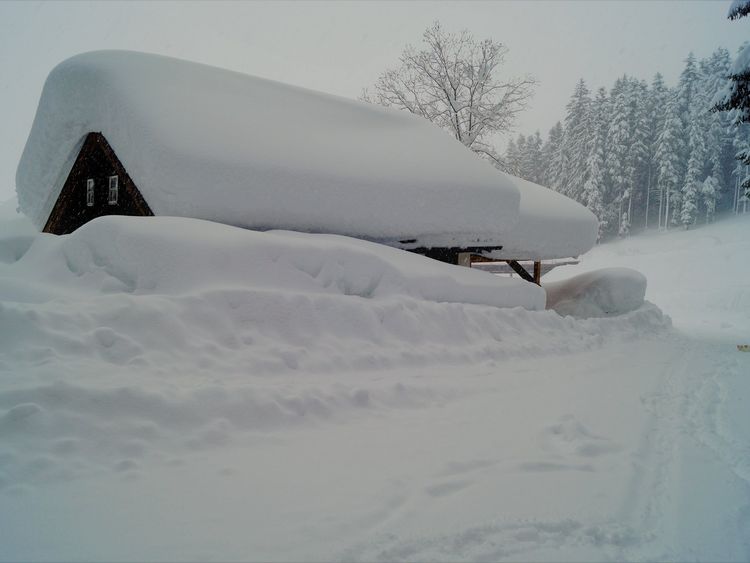 He said roads were impassible in some areas covered in one-metre-deep snow
"We need more machines. We have run out of resources and money," he said.
The weather has caused major disruption across Austria and Germany too.
Around 120 flights were cancelled at Frankfurt Airport and 90 at Munich Airport on Friday due to snow.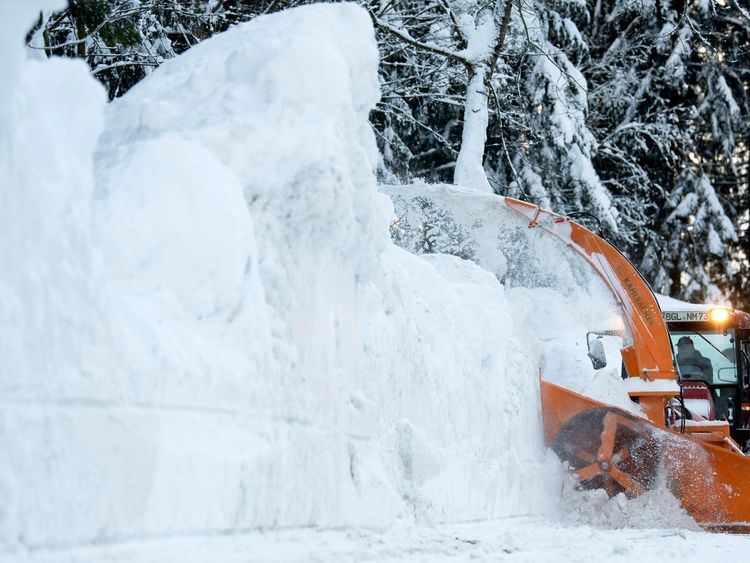 In the eastern German city of Chemnitz, all planned burials at the civic cemetery through Monday have been called off because of the snow.
Five districts in Bavaria have declared a state of emergency with schools closing and some towns requesting the military to help clear the snow.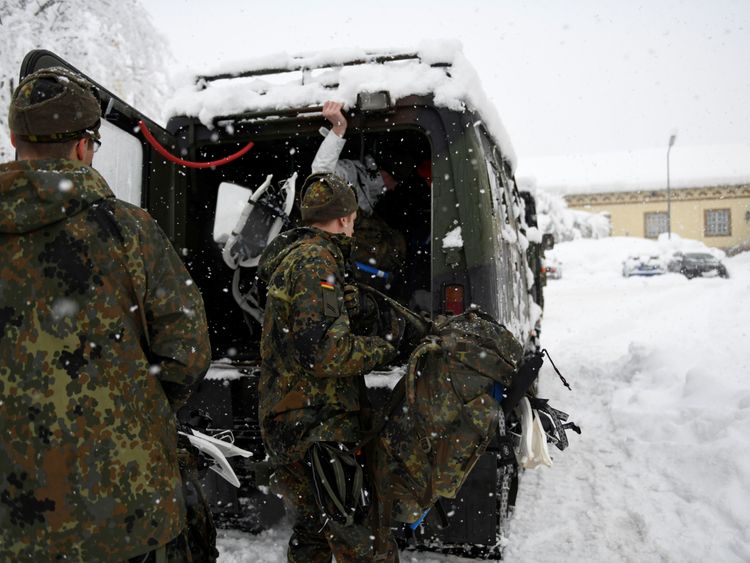 In the eastern state of Saxony on the border with the Czech Republic, forest workers felled trees along a road leading through woods "as a precaution".
The UK could also be experiencing cold weather towards the end of January, if early European predictions are correct.
Forecasters have said the same weather pattern which sparked last year's "Beast from the East" bringing freezing temperatures and heavy snow, could return.
Naomi Osaka: Nissin apologises for whitening tennis star's face in advert | World News
A sponsor of Japanese tennis star Naomi Osaka has apologised for whitening her face in one of its advertisements.
Japanese noodle giant Nissin has said it will "pay more attention to diversity issues in the future" after widespread criticism of the ad for its Cup Noodle range in which Osaka, who is half-Japanese and half-Haitian, appears to be white.
The reigning US Open champion, who holds dual Japanese and US citizenship, has been turned into an anime, or animated character, with pale skin, light brown hair and caucasian features.
The company said it did not mean to "whitewash" Osaka, 21, who is a national hero in Japan after becoming the first Japanese player to win a grand slam singles title last September.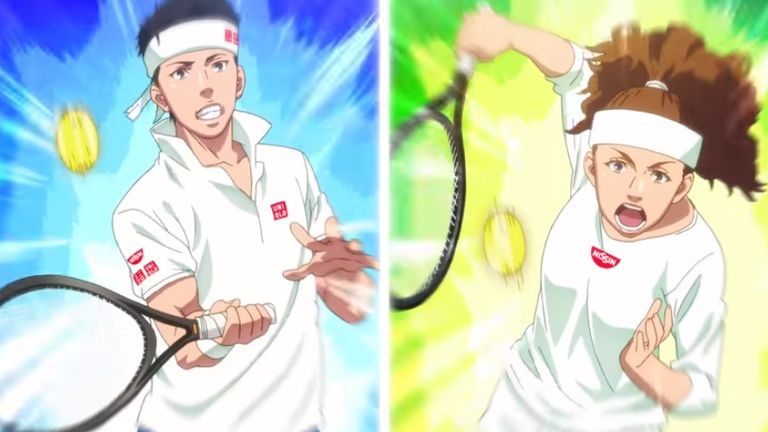 "There is no intention of whitewashing. We accept that we are not sensitive enough and will pay more attention to diversity issues in the future," a Nissin spokesperson said.
The ad also features her compatriot Kei Nishikori drawn with similarly light-skinned features. Neither player has commented publicly on it.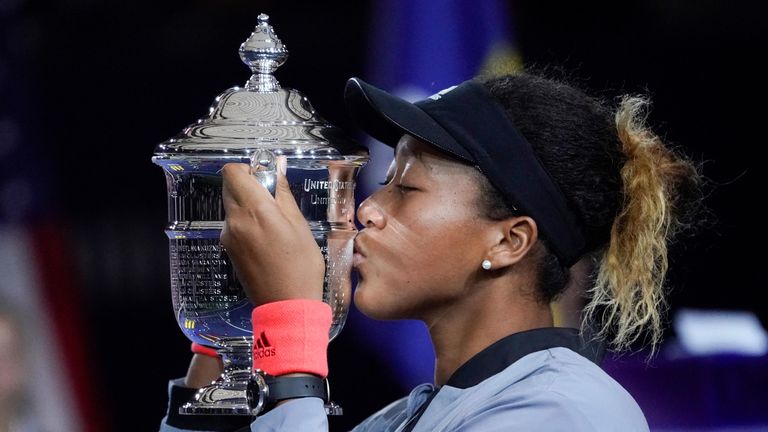 In Japan, African-American writer Baye McNeil wrote in his "Black Eye" column for the Japan Times: "I'd been anticipating Osaka's appearance since it isn't often that a high-profile woman of colour is featured in a major Japanese ad campaign.
"So when I cued it up on YouTube I was truly disappointed to see that there was no woman of colour to speak of in the commercial. Instead, I found a whitewashed representation of Osaka."
Osaka, who was born in Japan, moved to the US when she was three and was raised in Florida.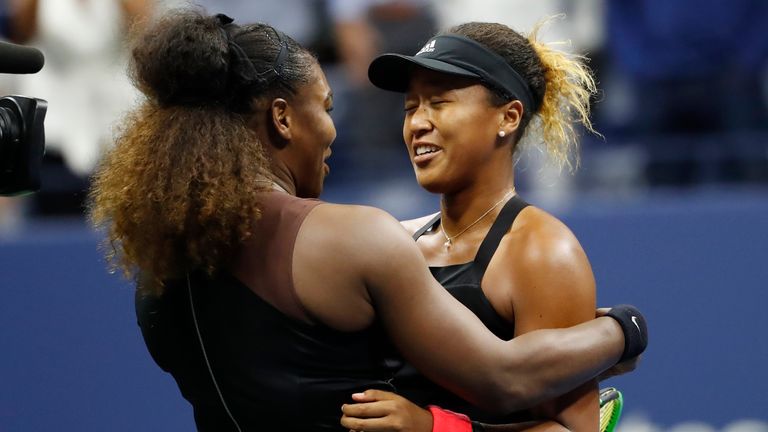 Her victory in New York last year had raised hopes Japan might adopt a broader view of racial identity in a society that sees itself as racially uniform, but where people born with one Japanese parent are often referred to as haafu, or "half".
The Nissin ad, unveiled earlier this month, is not the first time racist images of black female tennis players have sparked controversy.
In September, the Herald Sun was heavily criticised over a cartoon depicting US tennis star Serena Williams jumping on a tennis racket following her defeat in the US Open.
James Gandolfini's son Michael to play young Tony Soprano in prequel | Ents & Arts News
James Gandolfini's son is to continue his legacy by playing a young Tony Soprano in the much anticipated prequel.
Currently in development, The Many Saints Of Newark is a movie spin-off to the show that became one of the most critically acclaimed TV series of the past 20 years.
It will give fans a glimpse into the formative years of gangster Tony Soprano.
James, who died in 2013, aged 51, is revered for his portrayal of the New Jersey mob boss, a role which earned him several Emmys and a Golden Globe award.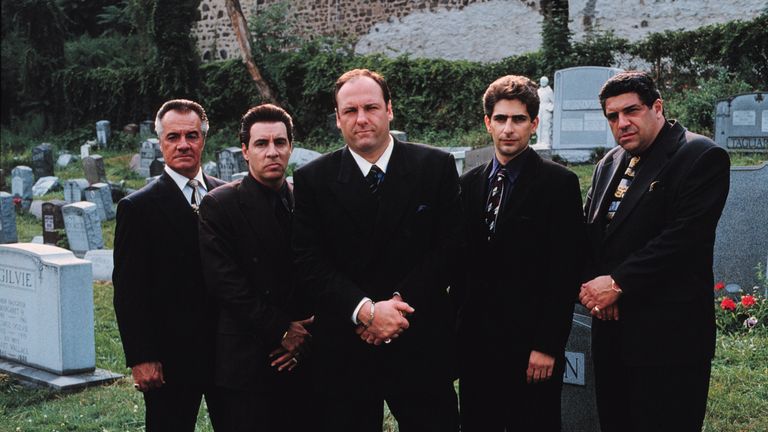 Now it has been confirmed that Michael Gandolfini, who is best known for his role in The Deuce, will play the role in the prequel to HBO's mafia drama.
Michael, 19, said: "It's a profound honour to continue my dad's legacy while stepping into the shoes of a young Tony Soprano.
"I'm thrilled that I am going to have the opportunity to work with David Chase and the incredible company of talent he has assembled for The Many Saints Of Newark."
Sopranos creator Chase is leading the film, which will also star Alessandro Nivola, Vera Farmiga and Jon Bernthal.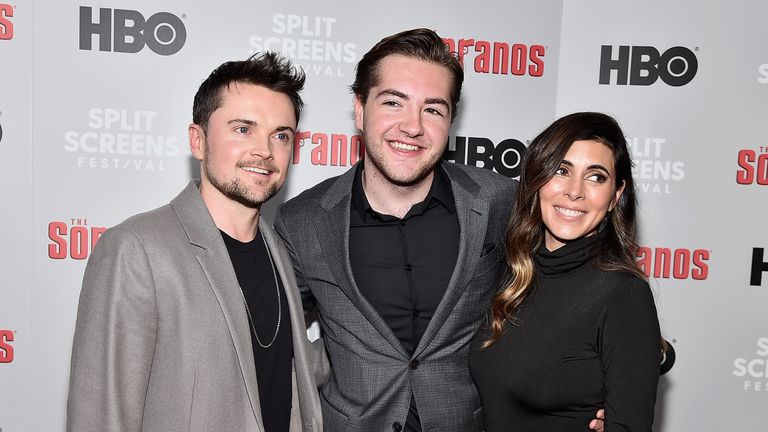 It is understood filmmakers carried out an extensive audition process while casting for the role of young Tony, and decided on Michael due to his understanding of the character as well as his resemblance to his father.
The Many Saints Of Newark is set during the Newark race riots of the 1960s and focuses on the character of Dickie Moltisanti as he mentors Tony.
It is expected there will be a crossover with The Sopranos, which ran for six seasons from 1999 to 2007.
Earlier this month, some of the original Sopranos cast reunited to celebrate its 20th anniversary.
Abu Bakar Bashir: Cleric linked to Bali bombings must renounce radicalism to win release | World News
The alleged mastermind of the Bali bombings will not be released from prison early unless he renounces radicalism, Indonesia's president has said – backtracking from plans to free him imminently without conditions.
Joko Widodo said radical cleric Abu Bakar Bashir must agree to pledge loyalty to the state to win his parole.
It follows a surprise announcement last Friday that the 80-year-old was being granted early release on humanitarian grounds as the preacher was "old and sick".
The plan immediately drew sharp criticism at home and abroad, with Australia's leader warning Bashir was still a threat.
The 2002 Bali bombings killed 202 people, including 88 Australians and 28 Britons.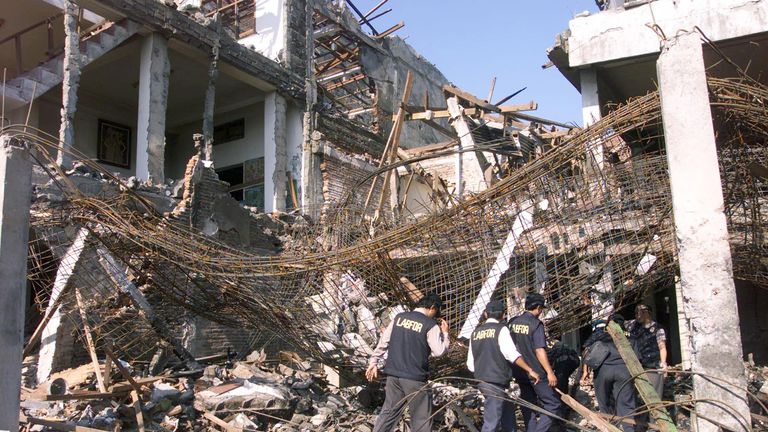 Australian Prime Minister Scott Morrison urged Indonesia's government to show respect to the victims.
"We don't want this character able to go out there and incite the killing of Australians and Indonesians, preaching a doctrine of hate," Mr Morrison said.
Following mounting opposition, Indonesia announced a review of the decision with its president later saying prisoners who wanted early release must fulfil certain criteria such as renouncing extremist ideology.
Bashir insists he is only answerable to God and that Indonesia should be governed by Islamic rather than civil law.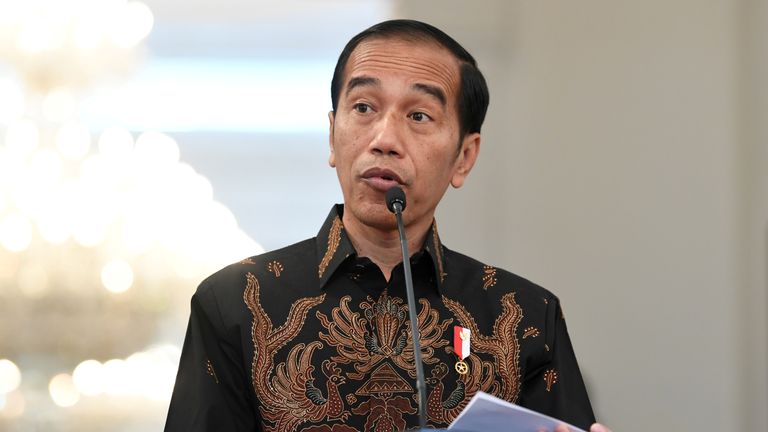 "Abu Bakar Bashir is already old and his health is also deteriorating," Mr Widodo told reporters.
"You can imagine if we as children see our parents sick. However, we also have a legal system here.
"There are legal mechanisms that we must go through. This is parole, not pure release but conditional release, so the conditions must be fulfilled first."
The initial decision to permit Bashir's early release was announced during presidential election campaigning in which opponents of Mr Widodo tried to discredit him as insufficiently Islamic.
Abu Bakar Bashir was sentenced to 15 years in prison in 2011 for helping to fund a paramilitary group training in the conservative Islamic province of Aceh.
He has repeatedly denied involvement in the Bali terror attacks and a previous conviction was quashed on appeal.
Bashir's lawyer Achmad Michdan questioned the apparent official change of heart.
"We have no problem with (the review) but people might wonder why would they announce it in the first place," Mr Michdan told AFP.