Sudanese protesters have called for a nationwide "week of uprising" to increase pressure on president Omar al-Bashir.
More than 800 journalists, activists, protesters and opposition leaders have been arrested since the unrest began, and 22 people, including two security guards, have been killed.
Security forces on Thursday fired tear gas to disperse protesters in the city of Omdurman, where Amnesty International said security forces had earlier opened fire on crowds and pursued injured demonstrators into a hospital.
"There must be an urgent investigation into this horrific attack, and all officers involved must be held accountable," Amnesty International said in a statement.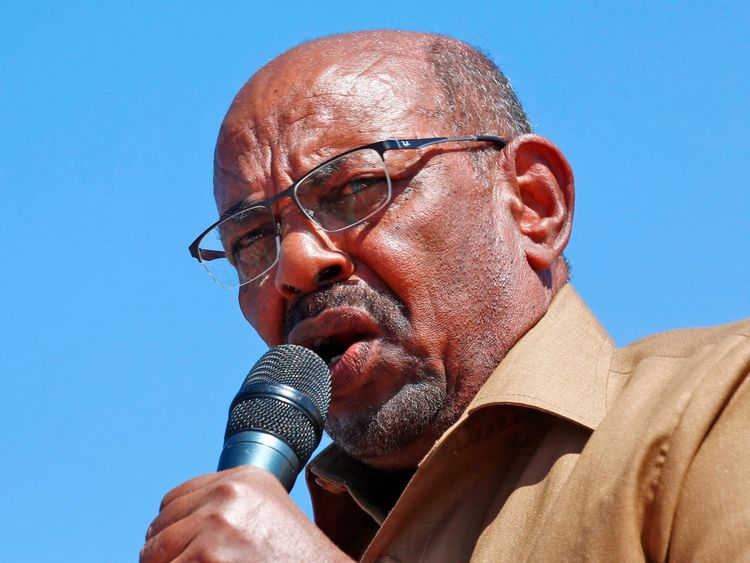 It comes after weeks of daily protests sparked by rising food prices and cash shortages, which have developed into opposition over the 30-year regime of the president.
Mr Bashir, who is wanted by the International Criminal Court for crimes against humanity, spoke at a rally of supporters in response to the protests, telling his opponents to seek power through the ballot box.
After overthrowing an elected government in 1989 the former army general has since won elections, but opponents have say they were neither free nor fair.
"Those who tried to destroy Sudan… put conditions on us to solve our problems, I tell them that our dignity is more than the price of dollars," the leader told thousands of loyalists in the capital, Khartoum, on Wednesday.
He was likely referring to a 1997 US trade embargo on Sudan, which was lifted in October of 2017.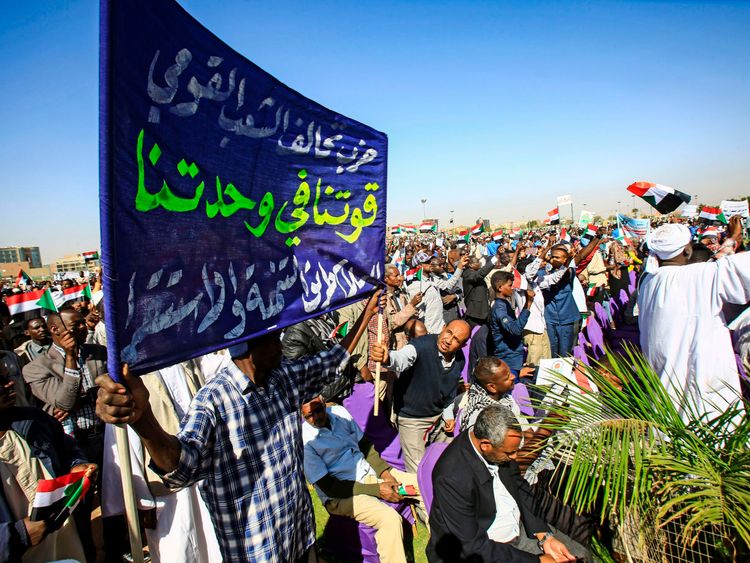 While the protests were sparked by the tripling of the price of bread, activists are now calling for Mr Bashir to step down.
"After successful rallies on January 6 and 9, we are now calling for a rally on Friday in Atbara," the Sudanese Professionals' Association, one of the protest organisers, said in a statement.
"We also urge the Sudanese people to continue with their demonstrations in their residential areas."
Sudan's inflation rate spiked in the last year and shortages of gas and cash became a problem – especially when the government responded by placing caps on the amount of money people could withdraw from banks.
The crackdown on protests has been condemned by rights groups and drawn international criticism from Britain, Canada, Norway and the US.
Gucci criticised for selling dirty trainers from £615 | World News
Box fresh trainers might become a thing of the past as Gucci has become the latest high-end fashion brand to sell scruffy footwear.
The Italian fashion house sparked debate over its Screener leather sneakers from its Cruise 2019 collection, with critics saying they look "dirty" and accusing the brand of "commercialising poverty".
Gucci say the trainers reference "old school shapes and materials inspired by vintage sportswear".
The brand added that the designers are "influenced by classic trainers from the 70s" and feature the vintage Gucci logo.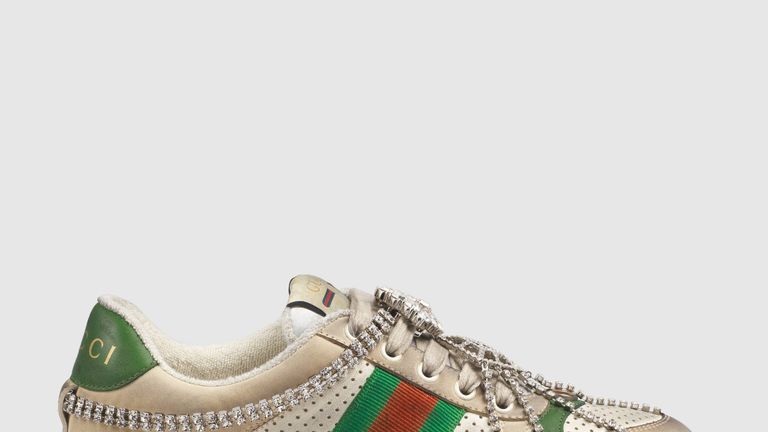 The most expensive pair in the line retail at £1,070 and feature a removable "Art Deco GG chain", which the brand says "pushes the he notion of bringing contrasting elements together in new ways".
A similar shoe from the line is selling for £875 and includes "removable cherries with crystals" over the laces.
The least expensive trainer from the line is on sale for £615, and comes without any additional crystal adornments.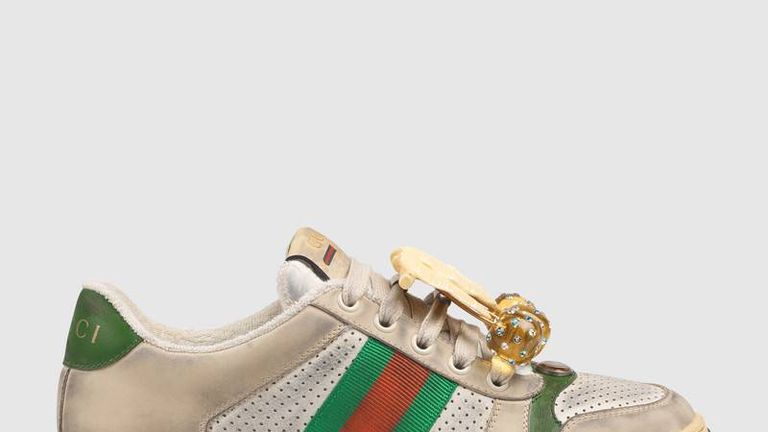 However social media users say the trainers are an example of "peak capitalism".
One person commented: "Some people have more money than sense. It's ridiculous."
While another person working in fashion said: "Sometimes, I'm ashamed to be part of the fashion industry!"
Y'all spending thousands on shoes from gucci that look they were taken from the set of a 90's movie made in the UK.. scuffed. Dirty white £20 trainers..

Yikes

— Simon (@SimonLavis) December 20, 2018
Gucci has fake dirty sneakers selling for $870 brand new

— man with a plan (@ehershey) March 21, 2019
Gucci is not the first luxury brand to champion distressed trainers.
In September last year, Italian shoe brand Golden Goose was criticised for a pair of trainers that looked like they had been taped-up with duct tape.
The shoes cost £400 and were accused of "glorifying poverty".
In February, Gucci apologised after becoming embroiled in a racism row after shoppers complained a women's jumper resembled "blackface".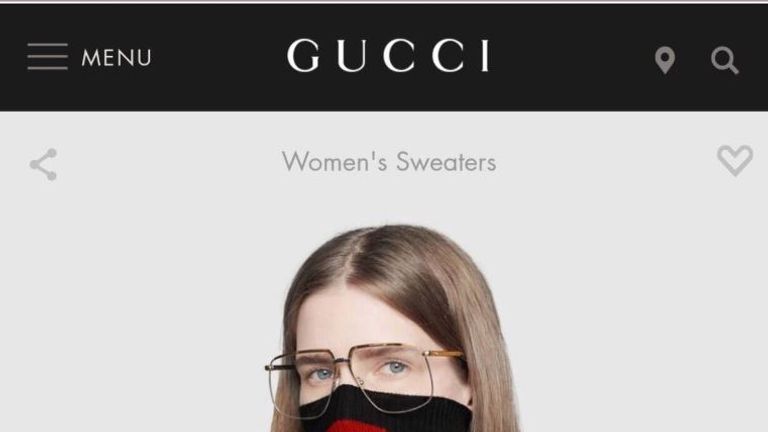 The brand faced a barrage of criticism after images emerged of the "balaclava jumper", which features a cut-out at the mouth that is outlined in red.
Gucci issued an apology "for the offence caused" and pulled the item from its stores and website.
Trump says it is 'time to recognise' Israel's sovereignty over Golan Heights | World News
Donald Trump has said it is "time to recognise" Israel's sovereignty over the Golan Heights. 
On Twitter, the US president wrote: "After 52 years it is time for the United States to fully recognise Israel's Sovereignty over the Golan Heights, which is of critical strategic and security importance to the State of Israel and Regional Stability!"
The Golan is a plateau in southwestern Syria which is of political and strategic significance.
Israel seized the area from Syria during the 1967 Middle East war and annexed it in 1981.
The Golan is internationally recognised as occupied territory and Syria has demanded its return as a condition in the event of a future peace agreement.
Mr Trump's tweet was posted during his secretary of state Mike Pompeo's visit to Jerusalem, although Mr Pompeo declined to comment on the president's remarks.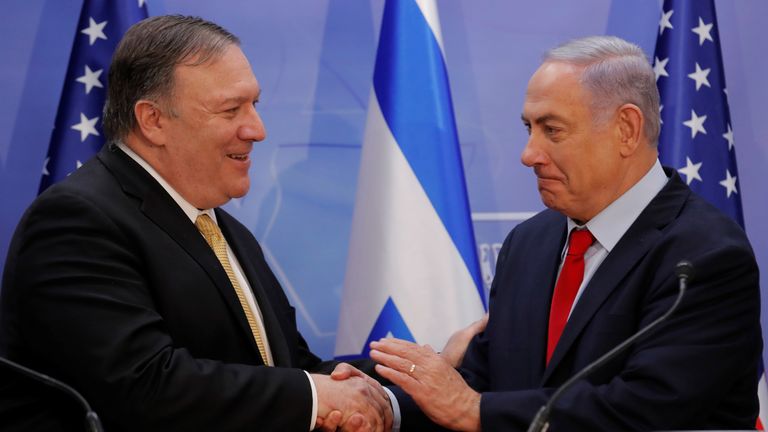 Israeli Prime Minister Benjamin Netanyahu thanked the US president for "boldly" recognising Israel's control over the territory.
He tweeted: "At a time when Iran seeks to use Syria as a platform to destroy Israel, President Trump boldly recognizes Israeli sovereignty over the Golan Heights.
"Thank you President Trump!"
The administration of former US president Barack Obama had declared the initiation of peace talks between Israel and Syria to be one of its main foreign policy goals, but the start of the Syrian civil war halted plans.
Talks now appear unlikely anytime soon, and a sticking point is the Sea of Galilee.
Syria wants Israel to withdraw to the pre-1967 border, which would give Damascus control of Galilee – while Israel wishes to maintain control of the waters.
R Kelly asks judge for permission to perform gigs in Dubai | US News
R Kelly has asked a judge for permission to travel to Dubai so he can perform shows and "meet with the royal family".
The cash-strapped singer's request comes as he faces sex abuse charges.
R Kelly, who denies the allegations against him, says he has been struggling to find work in the US since he was arrested in February.
A filing by his defence lawyers in Chicago said the 52-year-old hopes to perform up to five shows in the United Arab Emirates.
It is unclear where he would be playing, or how much he would earn.
Kelly has been charged with 10 counts of aggravated sexual abuse for allegedly assaulting three underage girls and one adult woman.
The allegations follow release of a documentary called Surviving R Kelly.
The filing says the singer has struggled to pay child support, legal fees and other bills because concerts in Illinois have been cancelled, his record contract has been terminated, and streaming services have removed his songs.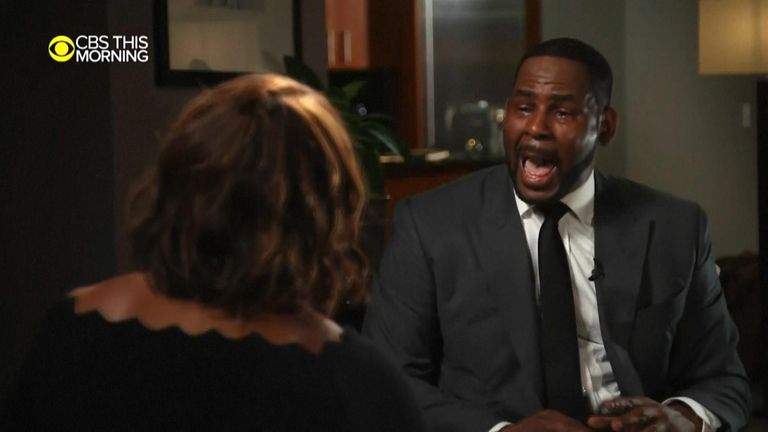 A bond condition means Kelly must stay in Illinois unless the judge approves out-of-state travel – but his defence team insist the star is not a flight risk.
The court filing reads: "Before he was arrested Mr Kelly had signed a contract to perform between three to five shows in Dubai, UAE, in April 2019.
"He requests permission to travel to Dubai for the shows. While there he is supposed to meet with the royal family."
The filing adds the United Arab Emirates would never jeopardise its relationship with the US by harbouring a fugitive.
However, the US does not have an extradition treaty with the UAE.
It is unclear what is meant by "royal family" as the UAE's seven emirates are overseen by hereditary rulers who hold absolute power.
Dubai's ruler is Sheikh Mohammed bin Rashid Al Maktoum.
Kelly's next court date is on Friday.
Officials in Dubai and the wider UAE have not immediately responded to requests for comment.