Sudanese protesters have called for a nationwide "week of uprising" to increase pressure on president Omar al-Bashir.
More than 800 journalists, activists, protesters and opposition leaders have been arrested since the unrest began, and 22 people, including two security guards, have been killed.
Security forces on Thursday fired tear gas to disperse protesters in the city of Omdurman, where Amnesty International said security forces had earlier opened fire on crowds and pursued injured demonstrators into a hospital.
"There must be an urgent investigation into this horrific attack, and all officers involved must be held accountable," Amnesty International said in a statement.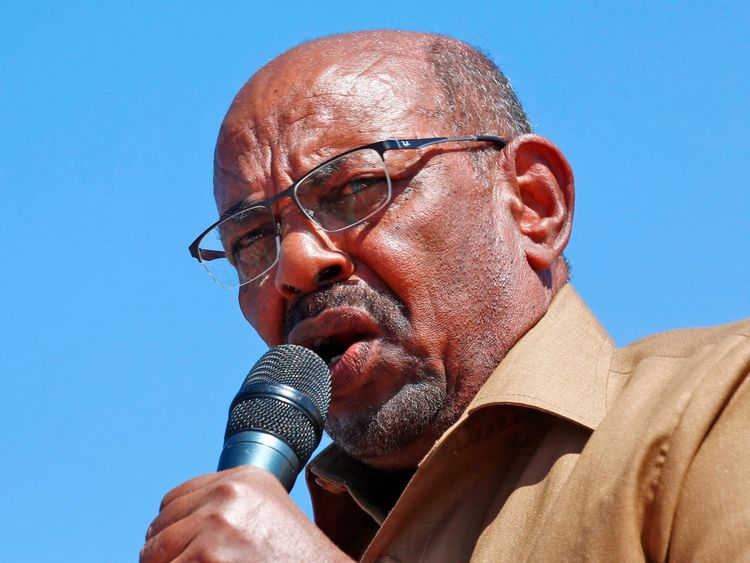 It comes after weeks of daily protests sparked by rising food prices and cash shortages, which have developed into opposition over the 30-year regime of the president.
Mr Bashir, who is wanted by the International Criminal Court for crimes against humanity, spoke at a rally of supporters in response to the protests, telling his opponents to seek power through the ballot box.
After overthrowing an elected government in 1989 the former army general has since won elections, but opponents have say they were neither free nor fair.
"Those who tried to destroy Sudan… put conditions on us to solve our problems, I tell them that our dignity is more than the price of dollars," the leader told thousands of loyalists in the capital, Khartoum, on Wednesday.
He was likely referring to a 1997 US trade embargo on Sudan, which was lifted in October of 2017.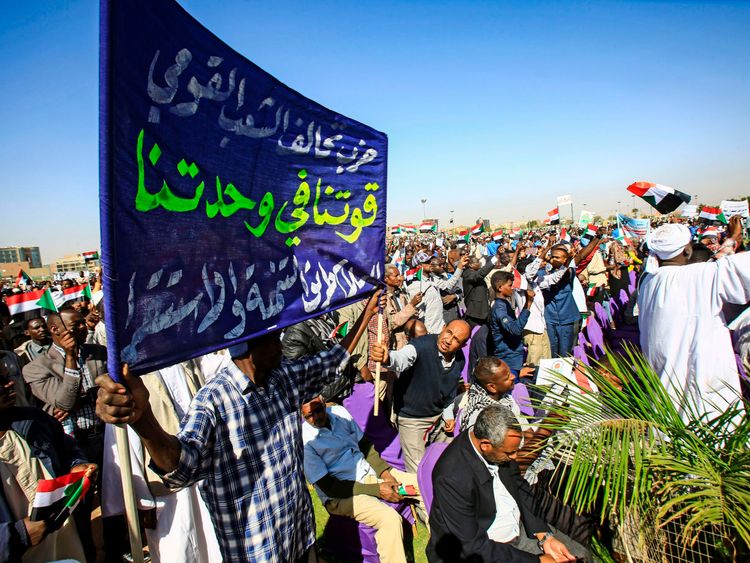 While the protests were sparked by the tripling of the price of bread, activists are now calling for Mr Bashir to step down.
"After successful rallies on January 6 and 9, we are now calling for a rally on Friday in Atbara," the Sudanese Professionals' Association, one of the protest organisers, said in a statement.
"We also urge the Sudanese people to continue with their demonstrations in their residential areas."
Sudan's inflation rate spiked in the last year and shortages of gas and cash became a problem – especially when the government responded by placing caps on the amount of money people could withdraw from banks.
The crackdown on protests has been condemned by rights groups and drawn international criticism from Britain, Canada, Norway and the US.
Chanchal Lahiri: Stuntman feared dead after magic trick in River Ganges goes wrong | World News
A stuntman has been declared missing after he lowered himself into the River Ganges while tied up with rope and steel chains for a magic trick.
Chanchal Lahiri, also known as Wizard Mandrake, was lowered into the river by a crane while his friends, family and police watched from the river bank on Sunday.
Before entering the cage, the 40-year-old reportedly said: "If I can free myself it will be magic, if I cannot it will be tragic."
Mr Lahiri has not emerged from the river since – sparking a frantic search – and is feared dead.
"We are still searching," a family member told the AFP news agency.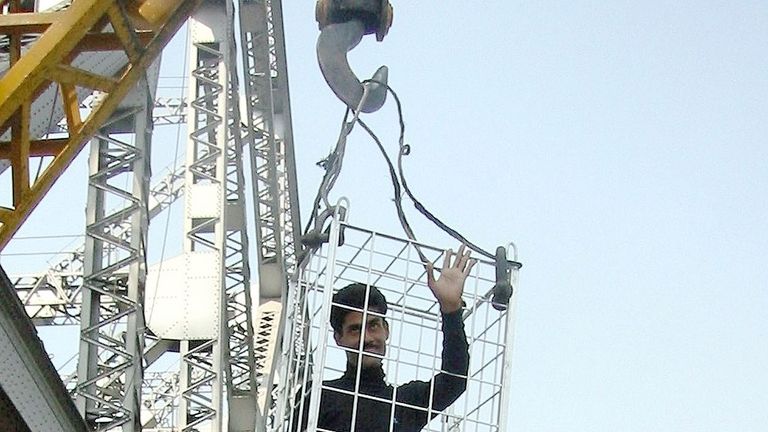 The Indian escape artist pulled off a similar stunt 21 years ago in the same river by locking himself inside a bulletproof glass box while he was tied with chains.
He was dropped from a bridge and managed to escape within 29 seconds, according to reports.
After he performed the same stunt in 2013, he was assaulted by witnesses who claimed it was fake – accusing Mr Lahiri of exiting the locked cage through a visible door.
Iran 'due to exceed uranium stock limit agreed in nuclear deal within 10 days' | World News

Iran will exceed the amount of low-enriched uranium it is allowed to keep under the nuclear deal in 10 days, state TV has said.
Behrouz Kamalvandi, a spokesman for Iran's nuclear agency, told journalists Tehran would increase the quantity of uranium it enriches to a level "based on the country's needs".
The current level, of 3.67% of the country's supplies, was set by the 2015 deal between Iran and world powers, designed to restrict Tehran's nuclear ambitions.
The statement comes in the wake of increase tensions in the Middle East following attacks on oil tankers the US and Saudi Arabia have blamed on Iran and after the US unilaterally withdrew from the 2015 deal.
Mr Kamalvandi, whose comments were carried live on a state-run television channel, was speaking at Iran's Arak heavy water plant – one of a series of nuclear facilities across the country.
More follows…
Protesters reject Hong Kong leader's apology over extradition bill | World News
Protesters in Hong Kong have rejected an apology from the city's leader for her handling of a controversial extradition bill.
Tens of thousands of people have been demonstrating against the bill, which they claim would allow China to extradite Hong Kong residents to the mainland for political trials.
Police have started clearing the streets after massive demonstrations last night.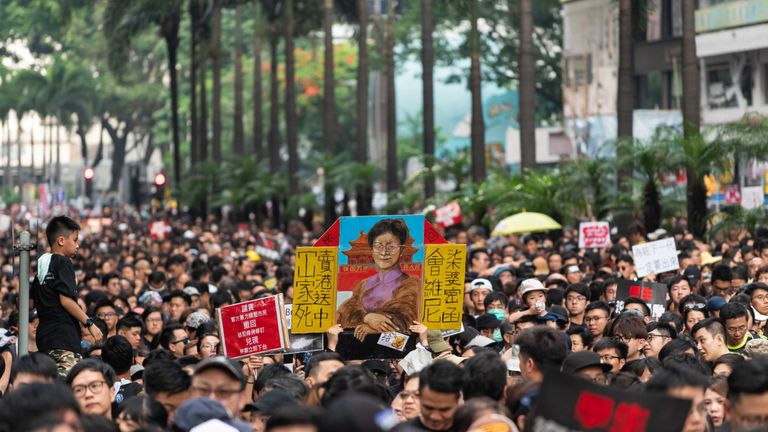 Carrie Lam, the chief executive, admitted "that the deficiencies in the government's work had led to substantial controversies and disputes in society, causing disappointment and grief among the people".
"The chief executive apologised to the people of Hong Kong for this and pledged to adopt a most sincere and humble attitude to accept criticisms and make improvements in serving the public," her statement added.
But one of the protest groups, the Civil Human Rights Front, said in a statement: "This is a total insult to and fooling the people who took to the street."
Ms Lam had claimed the law would prevent criminals using Hong Kong as a safe haven, however many people believed it would repeal legal protections and freedoms promised by the Chinese government when it took control of the territory in 1997.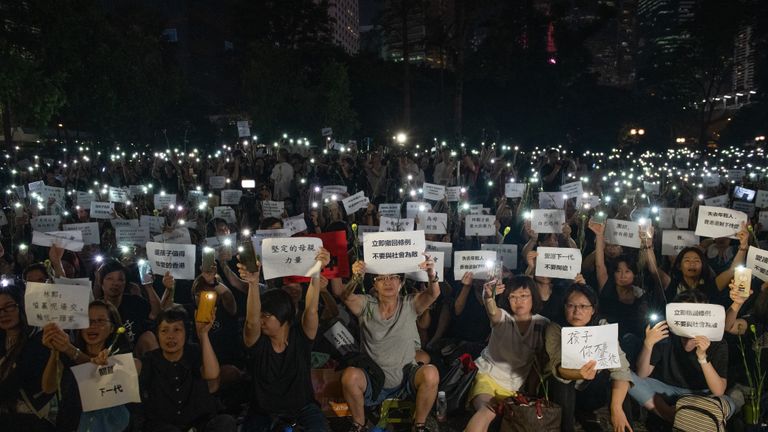 According to law, Beijing should abide by the "one country two systems" rule, which promises to respect Hong Kong's legal autonomy for 50 years.
The u-turn was seen as one of the biggest political moves in the territory's history, and led many to question Ms Lam's ability to lead Hong Kong.
Over the past week, hundreds of thousands of people marched in Hong Kong over the bill, with many being met by potentially lethal force in police clashes.
Politician Claudia Mo said: "Democrats in Hong Kong simply cannot accept this suspension decision. Because the suspension is temporary. The pain is still there."
Bonny Leung, a leader of the Civil Human Rights Front, one of the groups that has helped organise the demonstrations, said: "Hong Kong people have been lied to so many times."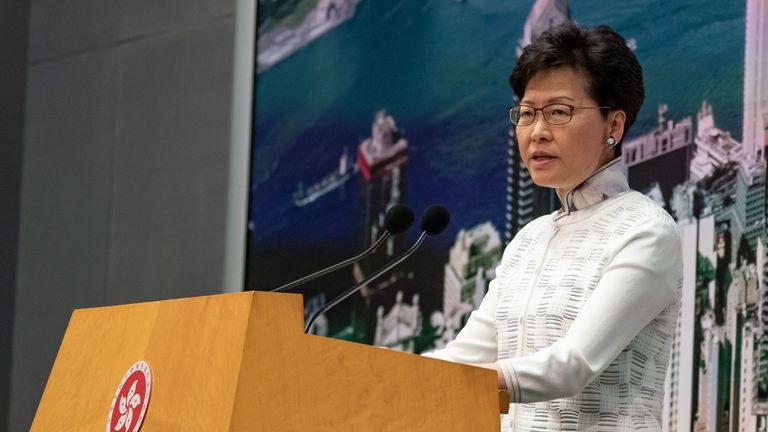 Across the border in China, the communist-led government issued statements that gave their backing to Ms Lam's decision to suspend the bill.
Meanwhile, mourners have been laying flowers on the pavement close to where a man lost his life, after seemingly falling to his death from scaffolding on a shopping mall while he was holding a protest banner.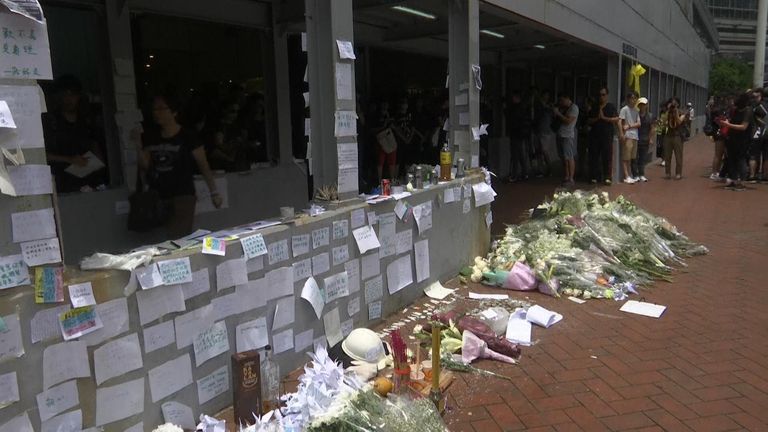 Emergency workers reportedly tried to cushion the man's fall, but failed to catch him.
Hello world and hello freedom. I have just been released from prison. GO HONG KONG!! Withdraw the extradition bill. Carrie Lam step down. Drop all political prosecutions!

— Joshua Wong 黃之鋒 (@joshuawongcf) June 17, 2019
In another development, Joshua Wong – a leading figure in Hong Kong's 2014 Umbrella Movement demonstrations – was released from prison.
The 22-year-old served a two-month sentence for contempt related to those protests and said on his release that he "will join the [current] protest soon".
On Saturday, Foreign Secretary Jeremy Hunt tweeted his support of Ms Lam's decision, saying: "Well done HK Government for heeding concerns of the brave citizens who have stood up for their human rights.
"Safeguarding the rights and freedoms in the Sino-British Joint Declaration is the best future for HK and Britain stands behind this legally-binding agreement."