A baby – whose locks are long enough to make Rapunzel jealous – has become the face of Pantene.
One-year-old Chanco has achieved the same modelling feat as Selena Gomez, Ellie Goulding and Priyanka Chopra.
The tot-sized model will appear in Pantene Japan's nationwide advertising campaigns.
Chanco shot to internet fame when she went viral thanks to her mother's social media posts showing off her long locks.
"I'm so surprised with the reaction, but also very proud of the praise from many countries," Mami Kano, her mother, told People magazine.
The appointment has received mixed reviews, with some on Twitter branding Chanco '#hairgoals', while others have wondered if it is appropriate.
"We went straight to her mother because Chanco's personality and special character matches our image for women we want to support," said Yoshiaki Okuraa, from Pantene's maker Procter and Gamble.
"We feel (Chanco's) beautiful hair has strong power that makes people positively move forward. And we also support her mother's positiveness to post wonderful moments with Chanco."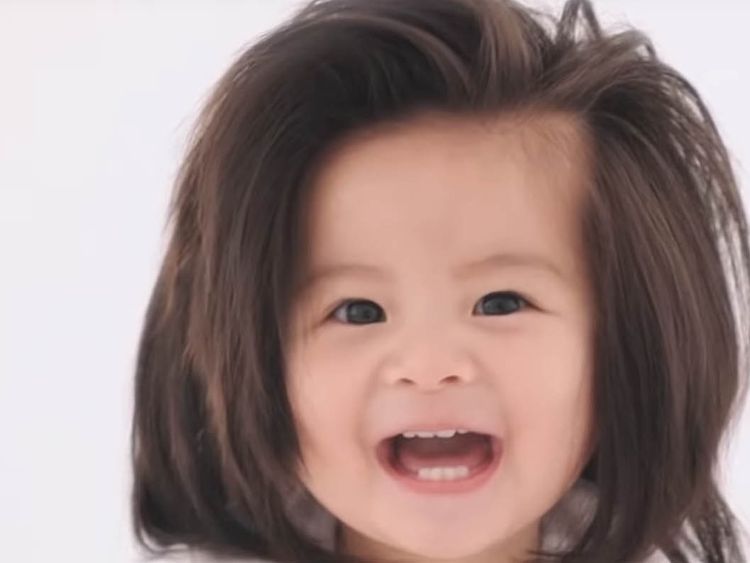 Many of Chanco's looks are achieved by her mother blow drying it. Details of the rest of her hair care routine are not known.
Man jailed for sharing footage of Christchurch mosque shooting | World News
A man has been jailed in New Zealand for sharing footage of the al Noor Mosque attack.
Christchurch businessman Philip Neville Arps had admitted two charges of distributing an objectionable publication after the shootings.
On Tuesday he was jailed for 21 months, with a judge saying he had "glorified" the shootings.
Fifty-one Muslims died after being shot as they attended Friday prayers at the Al Noor and Linwood mosques in March.
The al Noor shooting was streamed on Facebook.
Arps, among 13 people charged regarding the attack material, distributed the video to approximately 30 people on the social networking site, the court heard.
The second charge related to him asking another person to add crosshairs and a "kill count" to the video, intending to use this as a meme.
He was arrested days after the shootings and has been kept in solitary confinement since then.
In comments reported by the NZ Herald, Judge Stephen O'Driscoll said on Tuesday that Arps, 44, had "strong and unrepentant views towards the Muslim community".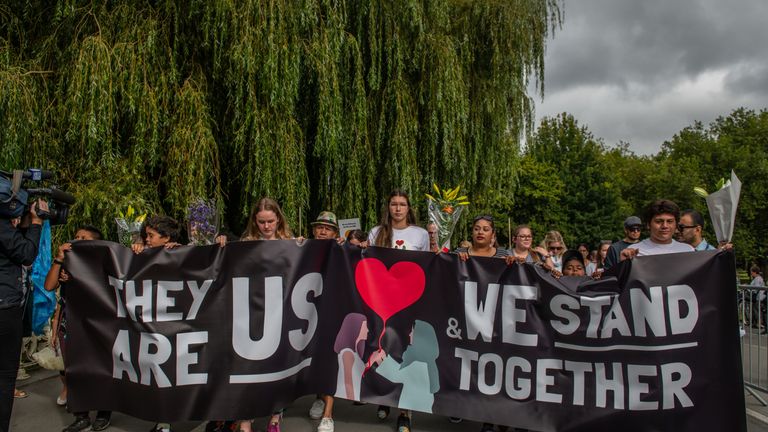 The court heard that Arps, who runs what was described as an insulation company that has used neo-Nazi imagery, showed "particular cruelty" in sharing the footage the day after the attack.
A pre-sentence report said Arps showed no remorse or empathy for any of those affected.
Judge O'Driscoll said some parts of the pre-sentence report were concerning but he did not mention them publicly, wary of Arps considering them a "badge of honour".
The judge did, however, say that Arps had once compared himself to Nazi war criminal Rudolf Hess and that the report said he was a high risk of re-offending.
According to TVNZ, Arps faces six months of strict conditions after he completes his sentence.
These include psychiatric assessments, drug and alcohol treatment and a ban on using the internet.
Facebook, the world's largest social media platform, has been criticised for being slow to take down footage of the attacks, which was deemed objectionable by New Zealand's Chief Censor.
Along with other social media, Facebook has long been under pressure to do more about hateful and abusive posts.
Toronto Raptors: Two injured in shooting at victory parade for NBA champions | World News
Two people have been injured in a shooting at a victory parade for the Toronto Raptors basketball team, police have said. 
Tweets from people attending the parade at Nathan Philips Square said they heard several gunshots, which sparked a stampede from the crowd.
Canadian journalist Diana Weeks said she heard four shots in total, but "thought they were fireworks".
She added: "I don't even know what to say right now."
"Started running for our lives. This is not Toronto. Children crying… ppl running."
Videos of the incident showed people running to exit the square as the incident unfolded.
Toronto police said the victims' injuries were "serious but not life threatening", and that two people had been arrested.
Two firearms have also been recovered.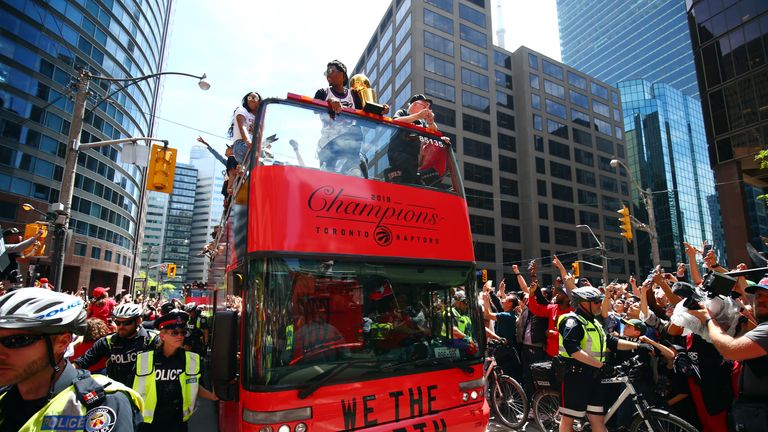 More than a million people had lined the streets on Monday to celebrate the Raptors' – and Canada's – first ever NBA championship win.
The team was paraded aboard five double-decker buses through the city, before coming to an end at the square.
Several public figures delivered speeches, including Canadian Prime Minister Justin Trudeau.
Mr Trudeau, Toronto's mayor and Raptors player Kawhi Leonard remained on stage as the incident unfolded, and resumed celebrations shortly after.
Teenager survives after 10in blade narrowly misses his brain | World News
Surgeons have told a 15-year-old Kansas boy who got a 10in knife embedded in his skull when he fell on it that he was within millimetres of death.
The knife narrowly missed Eli Gregg's brain with the tip pushing against his carotid artery, which supplies the brain with blood.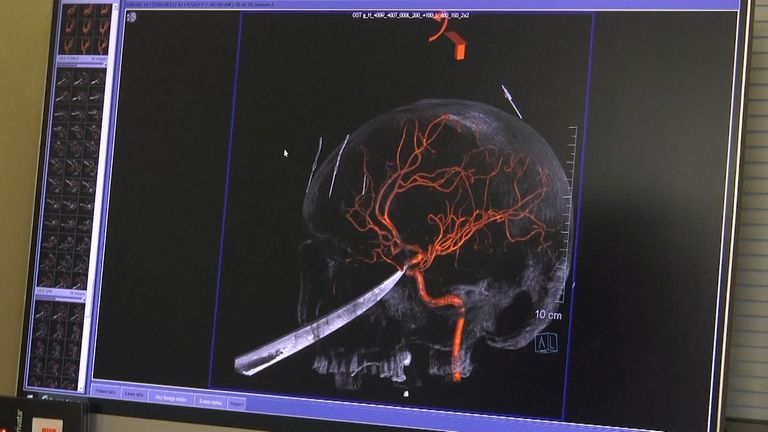 Dr Koji Ebersole, who oversaw the removal, said: "It could not have had a pound more force on it and him survive that event.
"I don't think he would have survived it."
Eli's mum Russell said her son was playing in the garden on Thursday when she heard him scream.
She found him with the large knife jutting out from just below his eye.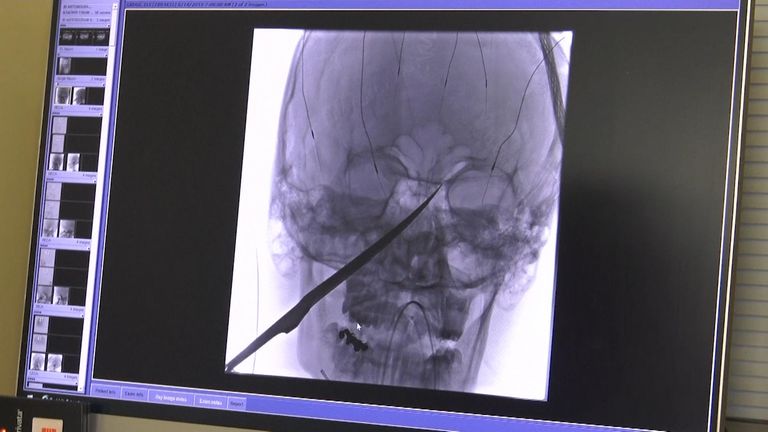 "It looked pretty grim, it was scary," she said.
Within 24 hours of the surgery, Eli was able to talk and make light of the situation.
His mum added: "He says he is going to stay away from sharp objects."