Audio has been released from the 911 call made by distressed nurses after a female patient who had been in a vegetative state for years gave birth.
Panicked staff at the Arizona clinic called for police and paramedics on 29 December when it emerged that the woman had given birth to a healthy baby, with workers unaware that she had been pregnant.
In the five minute clip released by police on Friday, one of the nurses says: "The baby's turning blue!
"One of the patients just had a baby and we had no idea she was pregnant. The baby's turning blue and we need someone now! This is a complete surprise. We were not expecting this."
The operator repeatedly asks about the condition of the mother, to which the nurse replies: "Mum's doing well, looks like she's doing well, but we had no idea this patient was pregnant.
"We were not expecting this."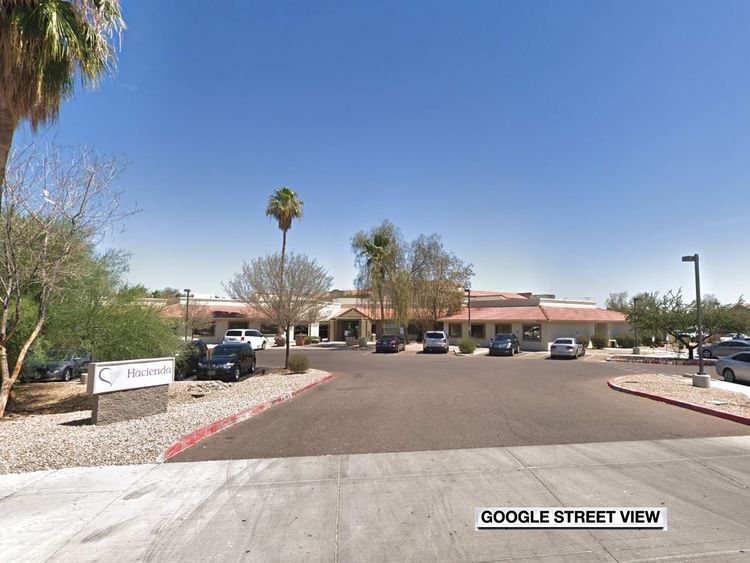 The clinic – run by Hacienda HealthCare near Phoenix – has described the birth as a "deeply disturbing incident" and chief executive Bill Timmons has resigned.
All male employees at the care facility have been ordered to provide DNA samples after investigating officers said the woman, 29, had been raped. No arrests have been made.
She had been in a vegetative state for 14 years following an incident in which she almost drowned.
The woman was a member of the San Carlos Apache tribe and chairman Terry Rambler said the community had been left "deeply shocked and horrified" by her treatment.
"When you have a loved one committed to palliative care, when they are most vulnerable and dependent upon others, you trust their caretakers," he said.
"Sadly, one of her caretakers was not to be trusted and took advantage of her. It is my hope that justice will be served."
San Carlos Apache Police Chief Alejandro Benally said Phoenix police "will do all they can to find the perpetrator" and his department will assist "in any way possible".
In a statement, Hacienda HealthCare board member Gary Orman said the facility "will accept nothing less than a full accounting of this absolutely horrifying situation".
According to a lawyer for a relative of the woman, the baby boy is healthy and "has been born into a loving family and will be well cared for".
Venezuela: Vigilantes guard shops after looting rampage in Maracaibo | World News
Vigilantes are standing guard outside stores to prevent looting in Venezuela's second city, Maracaibo.
A fortnight after the city was plunged into anarchy with hundreds of civilians ransacking more than 500 shops and businesses, the city is still on edge.
It may be no coincidence that the Venezuelan leader Nicolas Maduro has now asked his entire cabinet to resign amid this chaos as he struggles to maintain control.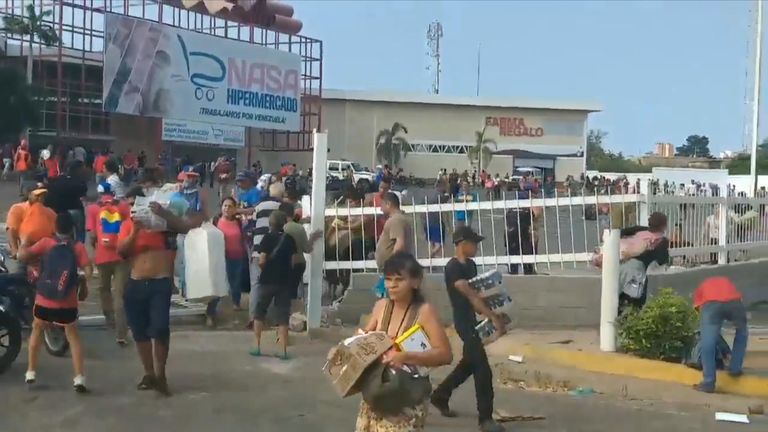 One looter told Sky News: "I have always been an honest man – and still now, I feel honest. We were driven to this. What can we do?"
The national guard can occasionally be seen parked outside certain large outlets – but it's mostly down to individual shops to take the law into their own hands.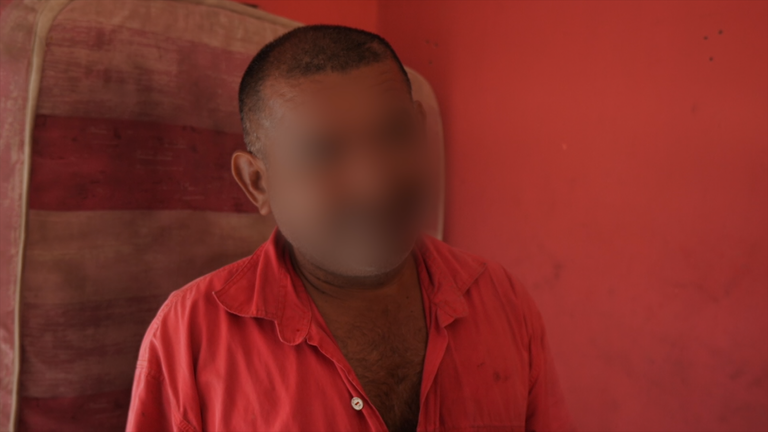 We met a band of heavily armed men who agreed to talk to us outside one supermarket in the city. "This is Maracaibo," one heavily tattooed man told us. "We have to do this." Another said: "It's them or us. Anyone in our position would do the same."
It was the long week of a total electricity blackout which finally tipped Maracaibo over into anarchy – a string of days and nights with zero power countrywide.
In broad daylight thousands of people marched into shops in Maracaibo and took what they wanted. The tenuous hold on order in the city was, once and for all, blown apart.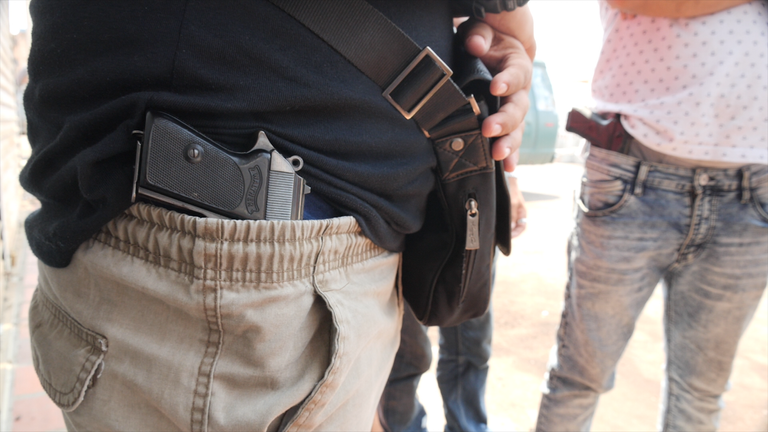 The city's civilians have struggled under a crumbling infrastructure which has seen many areas without running water for years as well as intermittent power cuts and internet interruptions. Now they had had enough.
And this was different. Every shop owner and hotel manager we spoke to told us how they thought the authorities would step in and help – but no one came.
Many spoke about how the police and collectivos (armed thugs) joined in with the looting. "I stole and then the police stole from me," one looter told Sky News.
The devastation was extensive at the Hotel Brisas del Norte. Five floors of the hotel were trashed.
Every door was ripped off its hinges. Every ceiling was hacked into and the copper wiring ripped out. Every appliance was taken away; every fitting levered off, including the marble topping on the reception desk.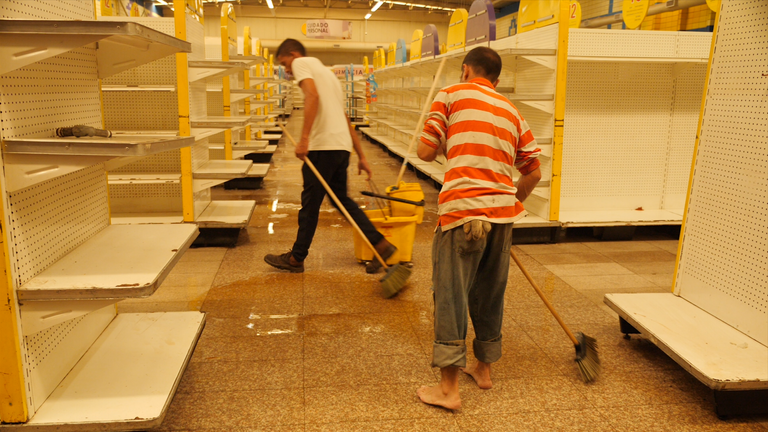 "It was like terrorism," said Margelis Romero, the hotel administrator. "They came in with their faces covered and carrying machetes and guns and stayed here for several days destroying everything."
A look inside the Pepsi factory close by shows the warehouse empty but for plastic bags and wrapping covering the floor.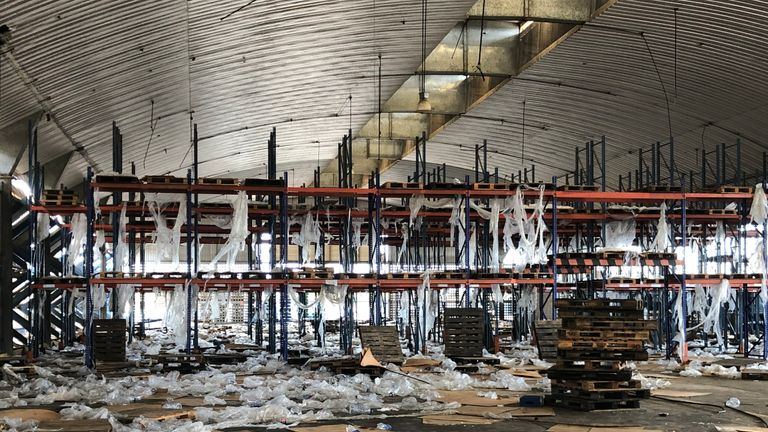 Our movement disturbs three looters still rifling through the debris to see if they can plunder anything else. They run off into the distance. One of them appears to be carrying a stick.
Maracaibo has settled back into an uneasy calm but the city has tasted lawlessness. No one is quite sure what it will take to tip it once again. What they are sure about is: it will happen again if the situation doesn't improve for its citizens.
Venezuela: After days of darkness, mob's orgy of violence has left city in shock | World News
There's still a palpable air of shock in Maracaibo.
Venezuela's second city is still clearing up after an orgy of violence and wanton destruction that ripped through more than five hundred shops and businesses during the nationwide power cuts recently.
At the Hotel Brisas del Norte, they reckon more than 450 doors in the five-storey building were ripped off.
Even the frames were chiselled out. The level of devastation takes your breath away. All the obvious furniture disappeared – the beds, the chairs, the cosy sofas that filled the lounge room; the televisions in the bedrooms.
And then the looters took it to a whole different level.
The carpets have all been ripped up; cables in walls and ceilings have been yanked out. The water in the swimming pool has even been stolen. The marble desk-top on the reception has gone.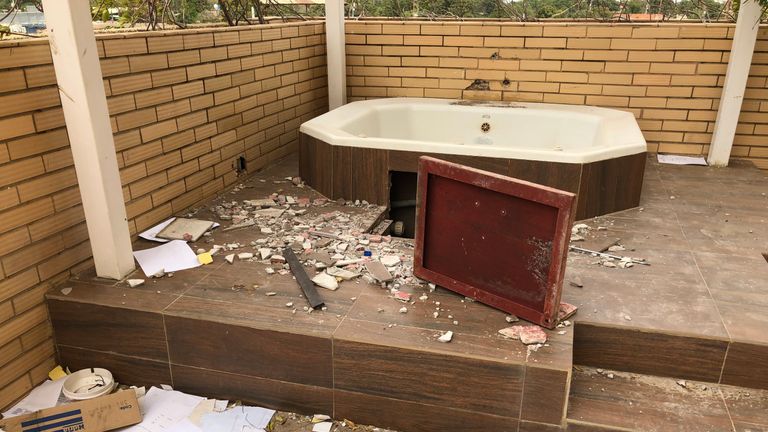 In one case I saw, they'd punched a hole in the wall and taken out an entire window – and when they found they couldn't take out the windows, they smashed them instead.
They took down the hotel CCTV; they emptied the offices of all computers. They emptied the hotel of everything.
It's as if a human hoover has been through there, sucking up everything in its path, sweeping through every room and staircase, taking the mirrors out of the elevators and then using machetes to hack through the ceilings and walls to get to what lies underneath – and steal that too.
The two staff who took us round were aghast at the images.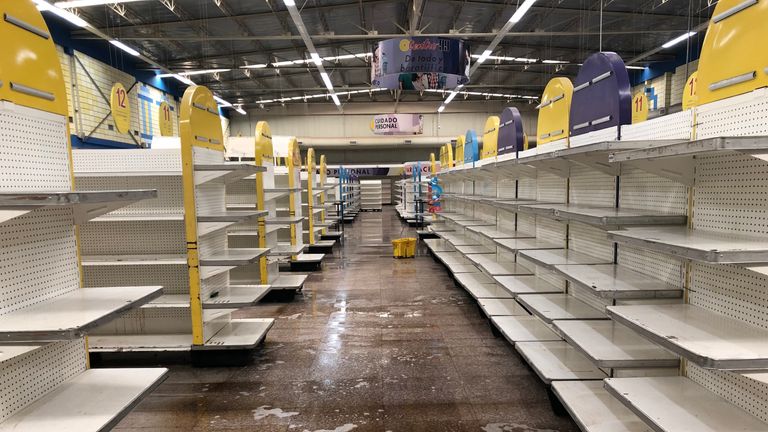 "This wasn't hunger. This was vandalism. It's like terrorism. They came in with guns and machetes and masks and just took everything. We were like a family here," said Margolis Romero, the hotel administrator.
"Many of the staff lived on the premises and we were the heart of this community," he added.
Maracaibo is used to power cuts. They've been enduring them for years. But this was nationwide and total. The lights never came back on, not for a long week and in some areas longer than that.
On day five of no light, no internet and limited mobile phone service, the mob descended on the hotel and camped there, stripping it of its innards over a day and a half.
The sacking looks frenzied. And this scene is replicated in hundreds of other businesses. In one electronics shop, after stripping it of computers, laptops and phones, the looters set fire to it, reducing it to ashes.
This is where Nicolas Maduro and his regime lost the heart of the Venezuelan people. This is where the poor stood up and wrought a quite terrible revenge for a few days and took what they believe is rightfully theirs.
People picked up guns and weapons and for a while lawlessness prevailed.
In one snippet of mobile phone footage given to us, you can see two police officers desperately trying to stop looters who are running across the road, driving up and down honking horns. There's the sound of gunfire.
We tracked down a number of looters all very frightened about talking publicly.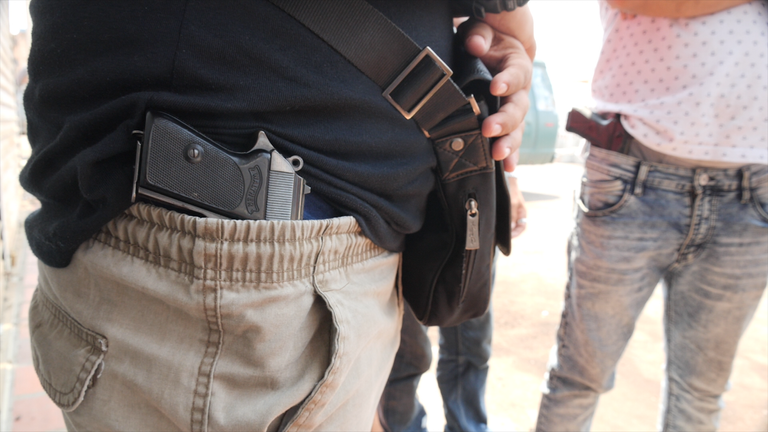 But one 47-year-old man told us he'd run into a supermarket, along with "all of my neighbours", and hunted for food. "I couldn't see the food because it was just dark so I just grabbed what I could – a lot of shampoo bottles."
He said he went into a shoe shop and gathered up about 10-15 pairs of shoes but was stopped by a police officer who threatened to kill him if he didn't drop the shoes.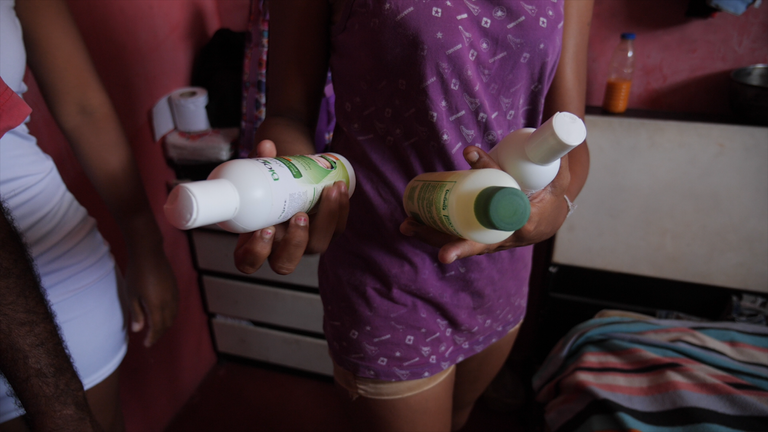 I asked him if the policeman was trying to recover the stolen items. "No!" he replied with a smile. "I stole and he stole from me."
But this was a man who described himself as honest, who said he'd never stolen anything in his life, who still maintains he is honest.
"This is what Maduro has made us do," he said ruefully. "This is what Maduro has turned us into."
The sacking of Maracaibo may well be a seminal moment when the historians look back and realise this was when the criticism and frustration over the Venezuelan leader finally boiled over.
The poor have in the past formed the backbone of his power base. But what happened in Maracaibo has shown the poor have now got a taste for vicious violence and have had enough of misery and deprivation.
The embattled president's decision to ask his entire cabinet to resign seems to suggest he's searching for supporters as he struggles to maintain control.
Right now there's a sort of calm in Maracaibo. Shop owners have positioned vigilantes outside their stores and on the roofs. One Venezuelan told me: "They're calling what happened the 'appetiser'. Everyone thinks it will happen again."
Jimmy Carter becomes oldest living former US president at 94 | US News
Jimmy Carter has become the oldest living former US president at the age of 94. 
The 39th president is 172 days past his 94th birthday, making him one day older than former President George HW Bush, who died in November.
The achievement comes more than three years after Mr Carter announced he had a form of skin cancer which had spread to his liver and brain.
He received immunotherapy treatment and has since been in remission.
A spokeswoman for The Carter Centre, which the former president and his wife Rosalynn founded to tackle global human rights issues, said there were "no special celebrations planned".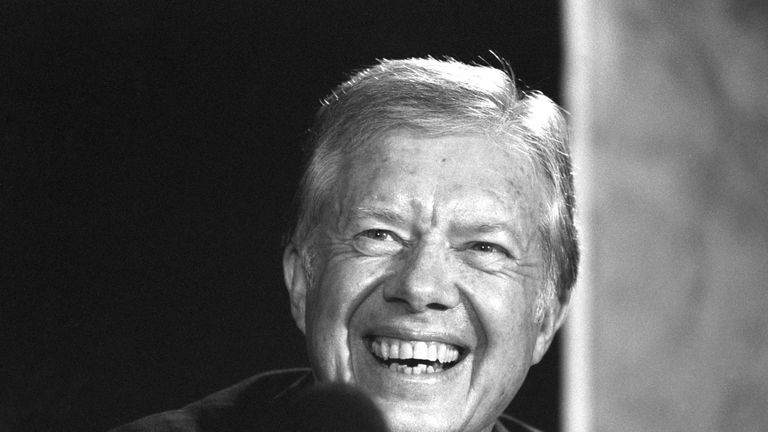 "We at The Carter Centre sure are rooting for him and grateful for his long life of service that has benefited millions of the world's poorest people," said Deanna Congileo.
Mr Carter, who began his working life on his family's peanut farm, served as US president between 1977 and 1981.
The former Democrat only lasted one term in office, after his re-election bid was hurt by a hostage crisis and a struggling economy.
However he has described his work with The Carter Centre as his defining professional achievement.
In 2002, he won the Nobel Peace Prize "for his decades of untiring effort to find peaceful solutions to international conflicts, to advance democracy and human rights, and to promote economic and social development."
In a memoir published on his 90th birthday, Mr Carter said: "I spent four of my ninety years in the White House, and they were, of course, the pinnacle of my political life.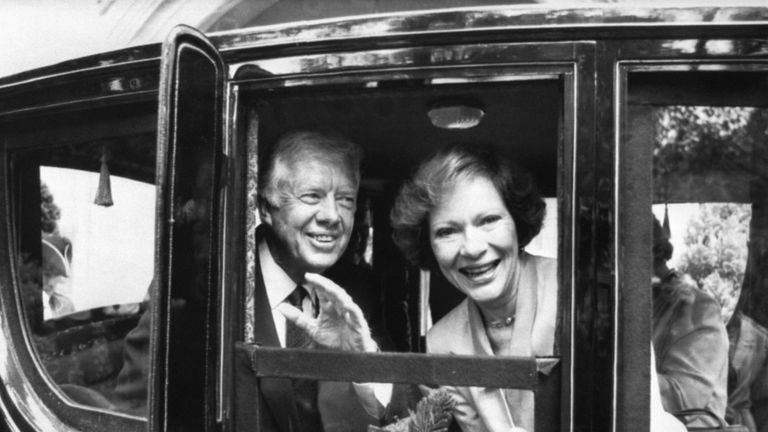 "Those years, though, do not dominate my chain of memories, and there was never an orderly or planned path to get there during my early life.
"Teaching, writing and helping The Carter Center evolve… seem to constitute the high points in my life."
And he still claims the best or most significant decision he has ever made was "asking Rosalynn to marry me."