Mike Pompeo is an evangelical Christian, reared on the idea of good fighting evil in an enduring titanic struggle until the Rapture, when Christ returns to Earth and saves Christians and the Jews – but only if they convert.
Without conversion they join the rest of unsaved humanity, who die and face an eternity in hell.
He mentions the Rapture often in public, though for obvious reasons left it out of the speech he just made in Cairo on the Middle East.
But he did harp on about good vs evil.
That binary vision dominated his world view and that of his boss, Donald Trump.
It has been a common failing of American foreign policy to simplify the world into black and white and not be overly bothered with the grey, and this presidency is no exception.
In the Trumpian view, evil in the Middle East is represented by Iran, responsible for all that is wrong with the region. Good is anyone joining the fight against it.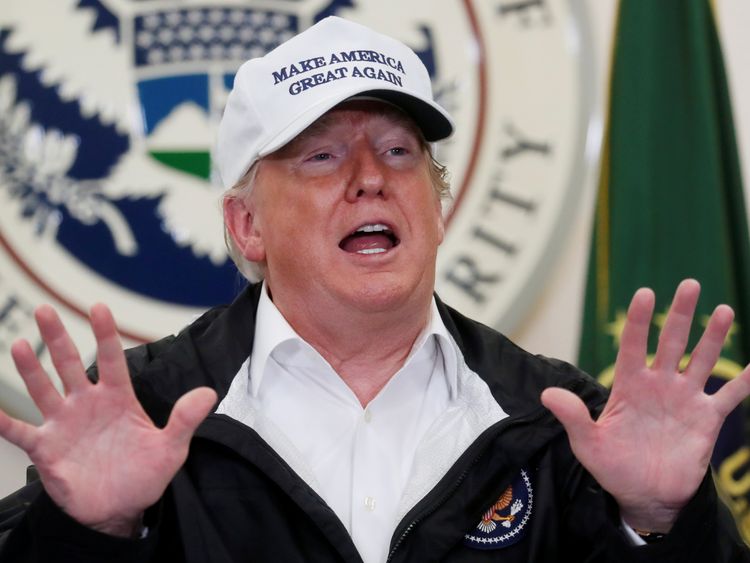 Events have superficially, at least, conspired to help that outlook.
There is a deepening divide in the region between Iran and Syria on the one side, and Saudi Arabia, the Gulf, Egypt and Israel on the other.
The latter group has conspired to deepen that chasm, horrified by the olive branch offered to Iran under the nuclear deal negotiated by Russia, Europe and America.
Led by Riyadh they have succeeded in enlisting Donald Trump as an enthusiastic sponsor in undermining the agreement and leading the charge against Tehran.
In truth, there is plenty that is evil about Egypt, whose leader Abdel Fattah el Sisi butchered his way to power on the back of a series of massacres on the streets of Cairo and where an estimated 60,000 people are lost in a gulag of military prisons.
Saudi Arabia remains an absolute monarchy. Modest social reforms have been undermined by the detention and reported torture of those who campaigned for them.
And the brutal murder of journalist Jamal Khashoggi on the orders, it is believed, of the country's controversial princeling ruler Crown Prince Mohammed bin Salman has done huge damage to its international standing.
Mr Pompeo laid the blame for most of the region's problems on former US president Barack Obama.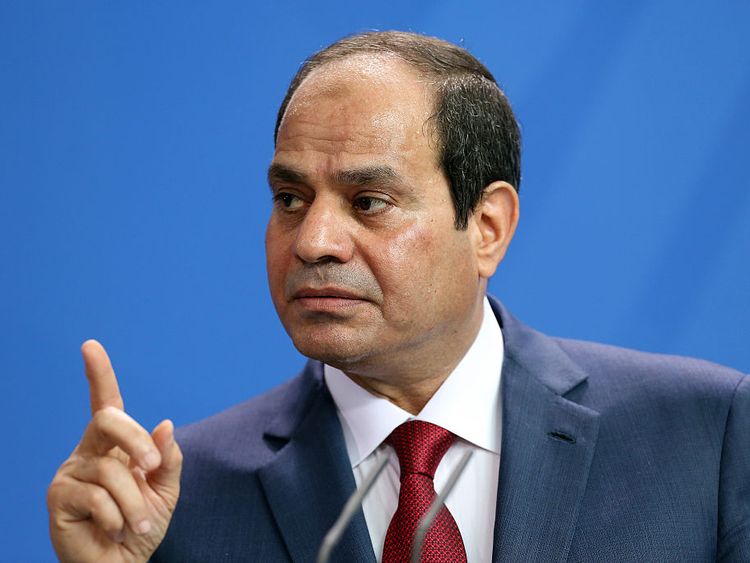 Mr Obama's speech in the same city in 2009 led to a shameful American retreat and timidity, he said.
Mr Obama undoubtedly has his fair share of blame for the Syrian civil war but he faced an even more complicated region and to his credit he at least tried to grapple with the complexities of the Arab Spring.
His successor has arguably, simply chosen one side against the other.
Mr Trump's critics say that has emboldened Saudi Arabia in particular to act recklessly in Yemen and against Qatar and led directly to the disastrous Khashoggi affair.
In true Trumpian fashion, Mr Pompeo also claimed credit for all the progress in the Middle East on the behalf of his boss. In particular, a fledgling rapprochement under way between Israel and Arab nations.
The Israeli prime minister recently visited Oman and an Israeli minister and sports team went to the UAE last year, as he pointed out.
There is even talk of a meeting perhaps sometime this year between Saudi Arabia's Crown Prince Mohammed bin Salman and Israeli Prime Minister Benjamin Netanyahu.
But this will only lead to peace between the Israelis and Palestinians if the Palestinians believe their interests are being taken seriously by Riyadh and Washington. At the moment they believe the polar opposite.
Mr Pompeo claimed progress and stability is returning to the region.
In reality the tightening grip of dictatorships and absolute rule has not laid to rest the forces that unleashed the Arab Spring.
The economic and demographic pressures that drove its uprisings have, if anything, got worse and they are likely to manifest themselves in unpredictable ways in months and years to come.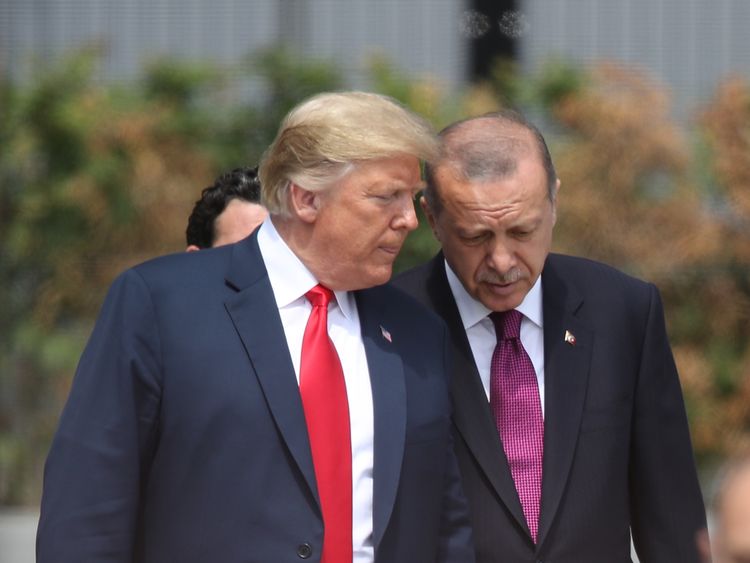 Mr Pompeo's biggest problem though is the shambolic lack of coherence in his administration's Middle East policy-making.
His president said this in December: "We have won against ISIS. We've beaten them and we've beaten them badly. We've taken back the land. And now it is time for our troops to come back home."
We now learn from Mr Pompeo and US national security adviser John Bolton that US forces are not leaving Syria and will remain there until Islamic State is defeated.
The distinction is abundantly clear even if Mr Pompeo claimed any talk of the administration contradicting itself is a 'fake media story'.
Turkey in particular is furious. Its leader Recep Tayyip Erdogan feels misled by Mr Trump, who agreed on the withdrawal in a phone call between the two leaders.
It is not the last we will hear from Turkey on the matter.
And others leaders will be wondering who really is running US policy in the region.
They might like what they heard from Mr Pompeo in Cairo but will also ask if it means much if the administration can so quickly go back on its word.
French nappies found to contain weedkiller and other potentially toxic chemicals | World News
Potentially toxic substances, including a widely-used weedkiller linked to cancer, have been discovered in nappies made and sold in France.
Environment agency ANSES revealed its findings in a new study published on Wednesday, with scientists testing 23 types of nappies as they were worn by children.
The tests uncovered butylphenyl methylpropional – used in beauty products – and some aromatic hydrocarbons.
The weedkiller chemical found was glyphosate, which has been linked to cancer and had been subjected to attempts by some European leaders to have it banned.
Regarding its discovery in nappies made in the country, the government said it was vital that manufacturers and retailers ensured the substance was removed.
In a joint statement, the health, environment and finance ministries said: "We call on manufacturers and retailers to take measures within the next 15 days to eliminate these substances from babies' nappies."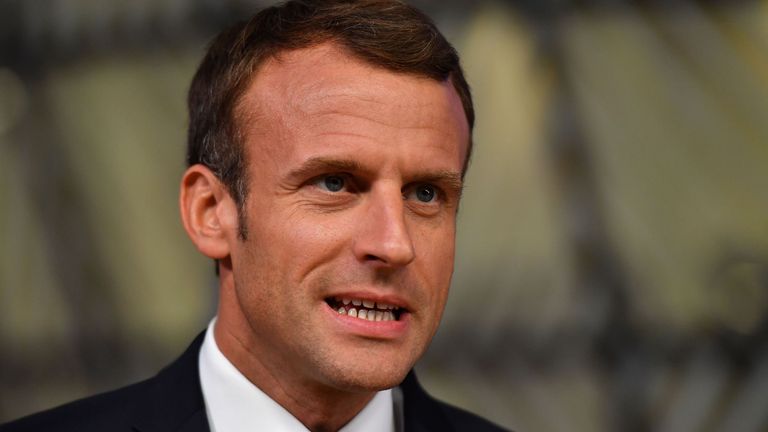 Health minister Agnes Buzyn also moved to assure parents that there was no immediate risk to their children, and said the report was "a precaution to protect our children from possible effects".
She added: "Obviously we should continue putting nappies on our babies – we've been doing that for at least 50 years."
President Emmanuel Macron has previously said he wanted the glyphosate to be completely phased out, but farmers are likely to be exempt as there are no credible alternatives.
As well as being potentially dangerous to humans, scientists have warned that the controversial pesticide could also be killing bees.
But it remains registered in around 130 countries, including the UK, where it is commonly used to spray pests.
Venezuelan opposition leader declares himself president amid unrest | World News

Venezuela's opposition leader has declared himself the new president amid riots which have led to several deaths.
Juan Guaido was met with cheering support after naming himself interim president, raising his right hand as he said he was "formally assuming the responsibility of the national executive".
Soon after, US president Donald Trump formally recognised Mr Guaido as the interim president of Venezuela.
A statement from the White House encouraged other western nations to make the same move.
Nicolas Maduro was sworn in for a contested second term two weeks ago but has been met by international condemnation.
Thousands of Venezuelans have protested against Mr Maduro, accusing him of usurping power and demanding he step down.
Millions have fled as the country reels from a crushing economic crisis. Those who are forced to stay are going hungry.
The Venezuelan parliament is not likely to convene until Thursday at the earliest.
Mr Maduro was re-elected last month but the country's opposition does not recognise the election and says it was fraudulent.
The US recognition of Mr Guaido will mount pressure on Mr Maduro to step down.
More follows…
'I can't say I'm sorry': Trump hat teen Nick Sandmann defends himself over Native American encounter | US News
A US high school student has said he wished he "walked away and avoided" his encounter with a Native American protester.
Nick Sandmann was filmed apparently smirking while standing just a few feet from Nathan Phillips at the Lincoln Memorial in Washington on Friday in a video that has gone viral.
But the teenager said he did not intend to be disrespectful, insisting "I'd like to talk to [Mr Phillips]"
"I mean, in hindsight, I wish we could've walked away and avoided the whole thing. But I can't say that I'm sorry for listening to him and standing there," he told NBC's Today programme.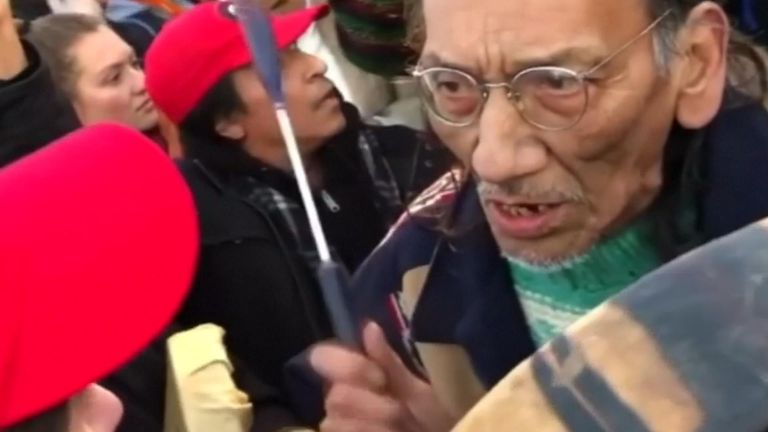 Asked if he felt he owed anyone an apology or has assumed fault for the clash, he instead blamed a group of black men styling themselves as Hebrew Israelites who were also there.
The men were filmed taunting and insulting both the indigenous people gathered with Mr Phillips and the boys, many of whom, including Sandmann, wore red hats bearing President Trump's "Make America Great Again" slogan.
"They started shouting a bunch of homophobic, racist, derogatory comments at us. I heard them call us incest kids, bigots, racists. They called us f*****s," Nick Sandmann said.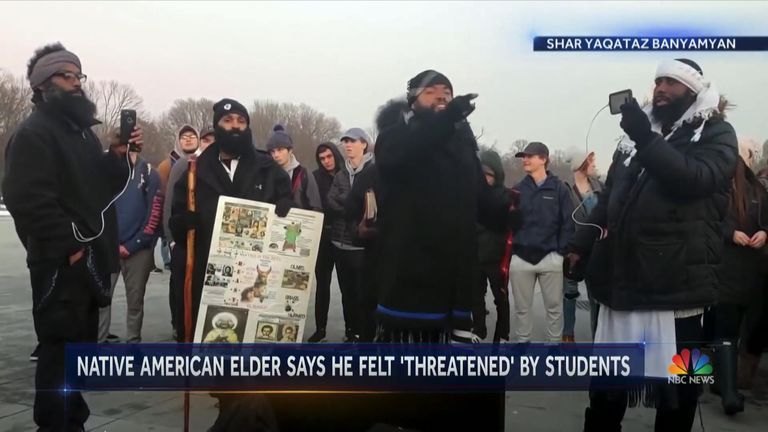 The Covington Catholic High School students, who were in Washington for an anti-abortion rally, outnumbered their aggressors but the teenager said he "definitely felt threatened."
Nathan Phillips, a tribal elder, activist and Vietnam War veteran, was singing and playing a drum as he took part in an indigenous people's march.
He locked eyes with Nick Sandmann while around them some of the teenager's classmates from the private, all-male school in Kentucky, were seen dancing and jumping around, apparently mocking Mr Phillips.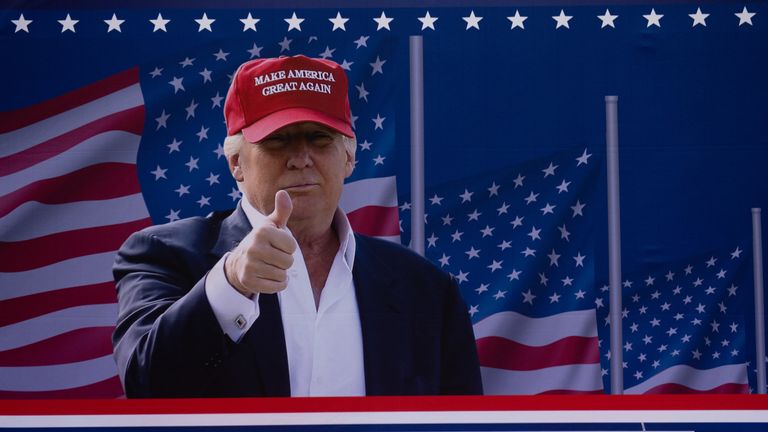 Some were also wearing "Make America Great Again" hats and sweatshirts and one removed his top.
President Trump's press secretary Sarah Huckabee Sanders said on Wednesday the White House has "reached out and voiced our support" to Nick Sandmann and his fellow students.
She said no one understands better than Donald Trump when the media jumps to conclusions and "attacks you for something you may or may not have done."
On Tuesday, Mr Trump defended the students, tweeting that they had been "smeared by the media" and had become "symbols of Fake News and how evil it can be".