Mike Pompeo is an evangelical Christian, reared on the idea of good fighting evil in an enduring titanic struggle until the Rapture, when Christ returns to Earth and saves Christians and the Jews – but only if they convert.
Without conversion they join the rest of unsaved humanity, who die and face an eternity in hell.
He mentions the Rapture often in public, though for obvious reasons left it out of the speech he just made in Cairo on the Middle East.
But he did harp on about good vs evil.
That binary vision dominated his world view and that of his boss, Donald Trump.
It has been a common failing of American foreign policy to simplify the world into black and white and not be overly bothered with the grey, and this presidency is no exception.
In the Trumpian view, evil in the Middle East is represented by Iran, responsible for all that is wrong with the region. Good is anyone joining the fight against it.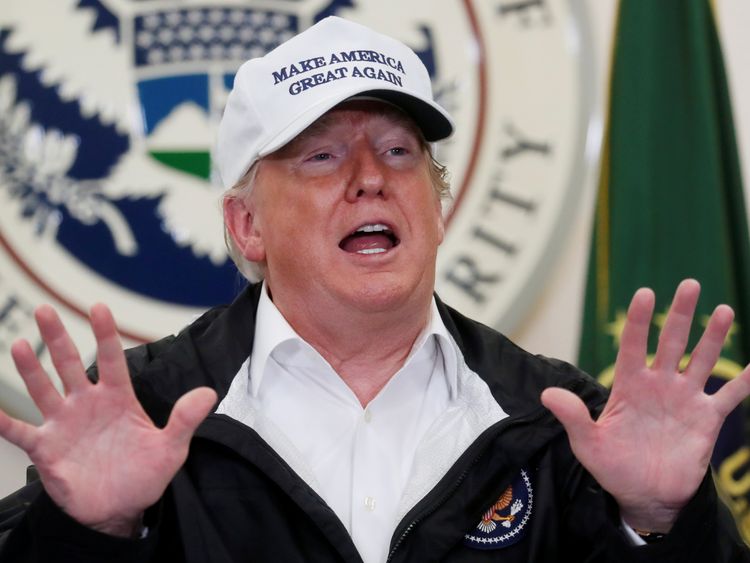 Events have superficially, at least, conspired to help that outlook.
There is a deepening divide in the region between Iran and Syria on the one side, and Saudi Arabia, the Gulf, Egypt and Israel on the other.
The latter group has conspired to deepen that chasm, horrified by the olive branch offered to Iran under the nuclear deal negotiated by Russia, Europe and America.
Led by Riyadh they have succeeded in enlisting Donald Trump as an enthusiastic sponsor in undermining the agreement and leading the charge against Tehran.
In truth, there is plenty that is evil about Egypt, whose leader Abdel Fattah el Sisi butchered his way to power on the back of a series of massacres on the streets of Cairo and where an estimated 60,000 people are lost in a gulag of military prisons.
Saudi Arabia remains an absolute monarchy. Modest social reforms have been undermined by the detention and reported torture of those who campaigned for them.
And the brutal murder of journalist Jamal Khashoggi on the orders, it is believed, of the country's controversial princeling ruler Crown Prince Mohammed bin Salman has done huge damage to its international standing.
Mr Pompeo laid the blame for most of the region's problems on former US president Barack Obama.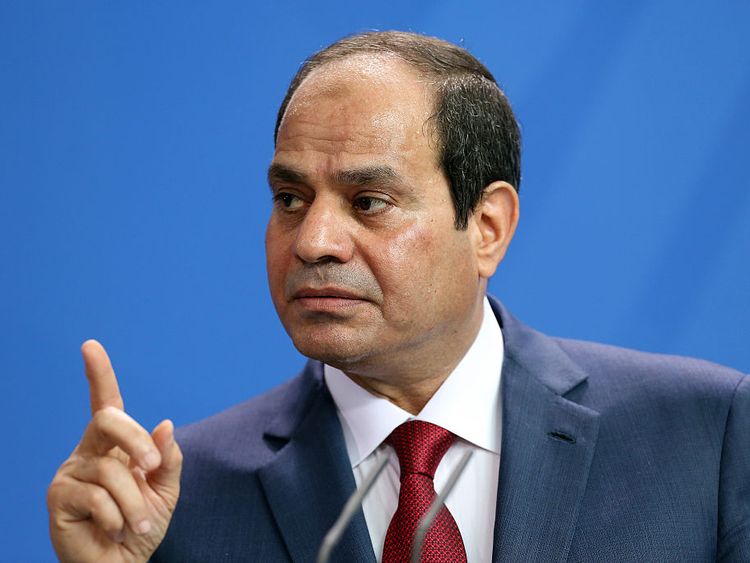 Mr Obama's speech in the same city in 2009 led to a shameful American retreat and timidity, he said.
Mr Obama undoubtedly has his fair share of blame for the Syrian civil war but he faced an even more complicated region and to his credit he at least tried to grapple with the complexities of the Arab Spring.
His successor has arguably, simply chosen one side against the other.
Mr Trump's critics say that has emboldened Saudi Arabia in particular to act recklessly in Yemen and against Qatar and led directly to the disastrous Khashoggi affair.
In true Trumpian fashion, Mr Pompeo also claimed credit for all the progress in the Middle East on the behalf of his boss. In particular, a fledgling rapprochement under way between Israel and Arab nations.
The Israeli prime minister recently visited Oman and an Israeli minister and sports team went to the UAE last year, as he pointed out.
There is even talk of a meeting perhaps sometime this year between Saudi Arabia's Crown Prince Mohammed bin Salman and Israeli Prime Minister Benjamin Netanyahu.
But this will only lead to peace between the Israelis and Palestinians if the Palestinians believe their interests are being taken seriously by Riyadh and Washington. At the moment they believe the polar opposite.
Mr Pompeo claimed progress and stability is returning to the region.
In reality the tightening grip of dictatorships and absolute rule has not laid to rest the forces that unleashed the Arab Spring.
The economic and demographic pressures that drove its uprisings have, if anything, got worse and they are likely to manifest themselves in unpredictable ways in months and years to come.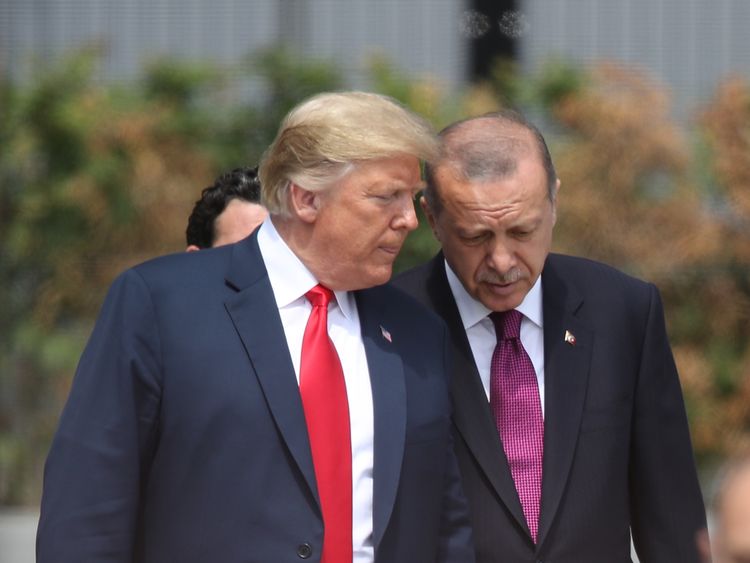 Mr Pompeo's biggest problem though is the shambolic lack of coherence in his administration's Middle East policy-making.
His president said this in December: "We have won against ISIS. We've beaten them and we've beaten them badly. We've taken back the land. And now it is time for our troops to come back home."
We now learn from Mr Pompeo and US national security adviser John Bolton that US forces are not leaving Syria and will remain there until Islamic State is defeated.
The distinction is abundantly clear even if Mr Pompeo claimed any talk of the administration contradicting itself is a 'fake media story'.
Turkey in particular is furious. Its leader Recep Tayyip Erdogan feels misled by Mr Trump, who agreed on the withdrawal in a phone call between the two leaders.
It is not the last we will hear from Turkey on the matter.
And others leaders will be wondering who really is running US policy in the region.
They might like what they heard from Mr Pompeo in Cairo but will also ask if it means much if the administration can so quickly go back on its word.
Jacinda Ardern leads two-minute silence for Christchurch shooting victims | World News
New Zealand's prime minister Jacinda Ardern is leading the country in a two-minute vigil, a week after the attacks on two mosques in Christchurch.
She will join thousands of others in Hagley Park, opposite al Noor mosque, to observe the call to prayer followed by the silence.
At least 42 people were killed in the al Noor mosque, and seven in nearby Linwood mosque, after a gunman opened fire at about 1.40pm on Friday, 15 March.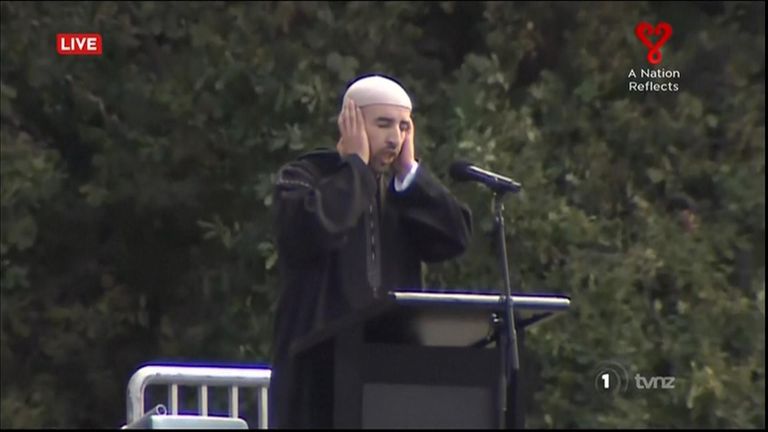 The call to prayer and subsequent silence is also being broadcast on television and radio with thousands tuning in.
It comes the day after the government banned "military-style" semi-automatic firearms and high capacity magazines like the weapons used in the attacks.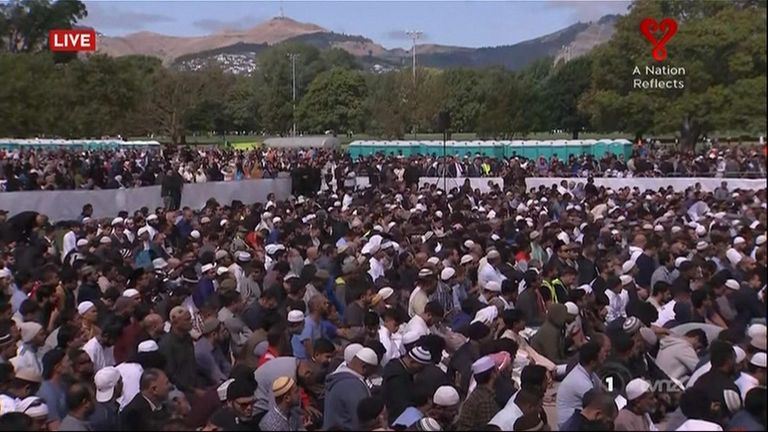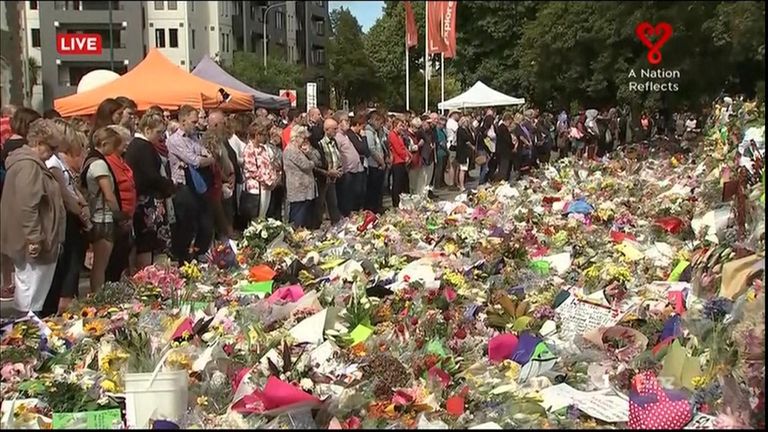 The country does not have a constitutional right to bear arms.
After the call to prayer, one of the mosque's leaders said: "Last week I stood in this mosque and saw hatred in the eyes of the terrorist.
"Today, from the same place I look out and see the love and compassion in the eyes of thousands of fellow New Zealanders and human beings, that fill the hearts of millions more, who are not with us physically but in spirit."
He said the terrorist sought to tear them apart, but that they had shown New Zealand was "unbreakable".
More follows…
US 'pipe bombs': Cesar Sayoc pleads guilty to using weapons of mass destruction | US News
Cesar Sayoc has pleaded guilty to posting "pipe bombs" to Democrats and critics of US President Donald Trump
The 57-year-old entered his plea in Manhattan, speaking in a shaky voice that at times fell into a whisper.
He admitted to sending 16 devices "designed to look like pipe bombs" consisting of a plastic pipe filled with powder from fireworks and fertiliser, a digital clock and wires.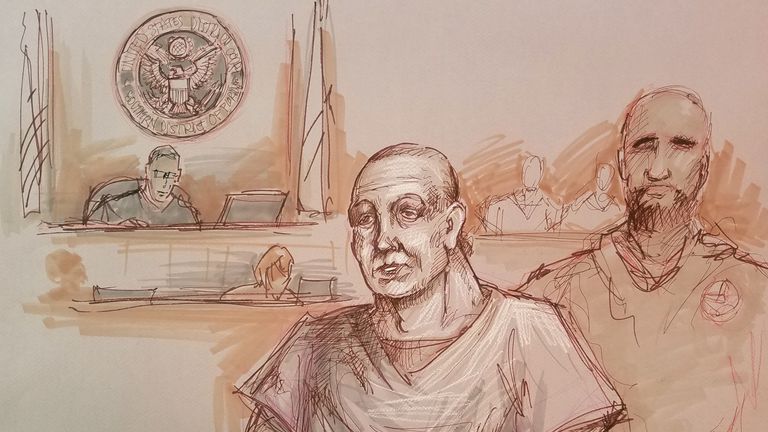 At one point, Sayoc began to cry. He said: "I know that these actions were wrong and I am extremely sorry."
He said it was not his intention for the devices to explode, kill or injure people – but acknowledged he knew there was a risk they could explode.
Sayoc, who had been working as a part-time pizza deliveryman, grocery worker and is a former stripper, faced charges of using weapons of mass destruction, mailing explosives with an intent to kill or injure people or property, and conveying threats through interstate commerce.
He was charged after his fingerprint was found on one of the devices.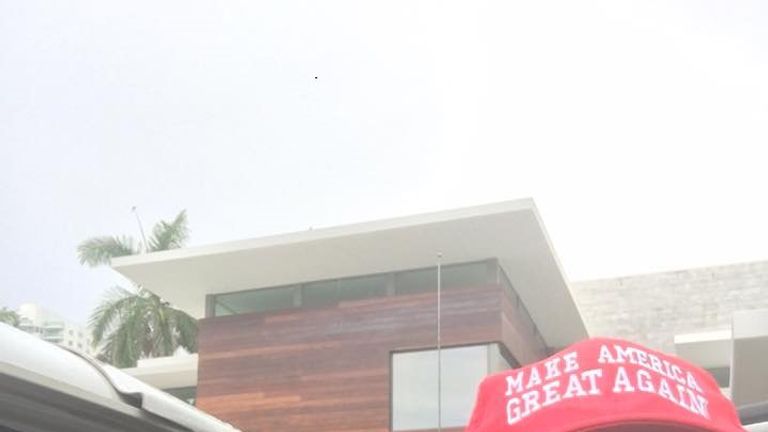 Thirteen explosive devices were sent to several high-profile figures, including Hillary Clinton, Barack Obama and Robert De Niro.
All of the devices were intercepted before reaching their intended targets and none exploded.
Sayoc faces up to life in prison when he is sentenced on 12 September.
Cyclone Idai: Aid workers struggle as 12,000 homes and schools destroyed | World News
I last heard from my small team in Beira at 4.30pm today.
Their homes have been damaged and they are still very anxious but they and their families are all safe.
For the past few days, staff had to travel nine miles (15km) to call us for updates as there was no phone signal.
It was raining heavily the whole time and the waters were rising.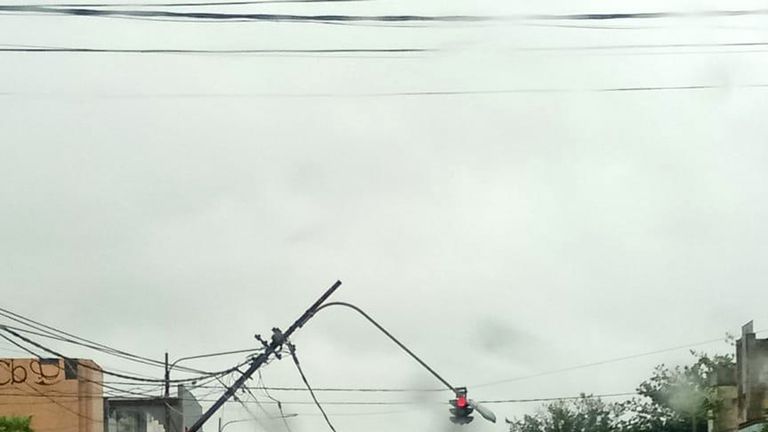 Since this morning they have been able to call from inside the city but the quality is very bad so it is still hard to
communicate and to get all of the details we need.
The latest information is that the rain seems so be slowing down, which is good news, but we are not sure if it will last.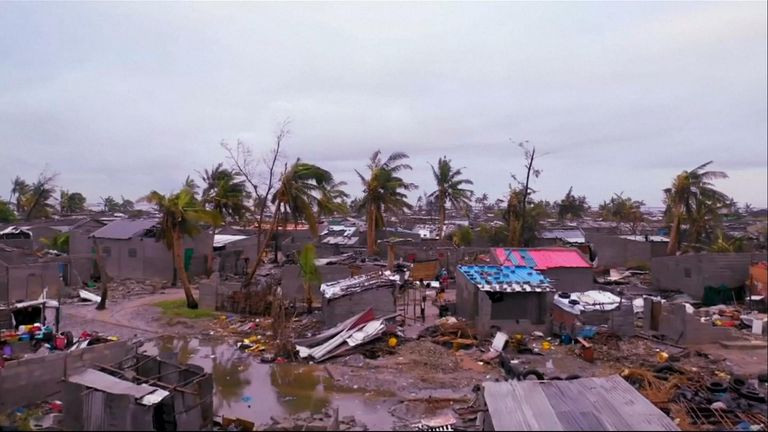 The water was at around eight metres (26ft) in many places but now has fallen to around five (16ft) – some internal roads can be used by many of the major routes out of Beira and connecting to rural areas are still impassable.
The airport and the port are starting to function again.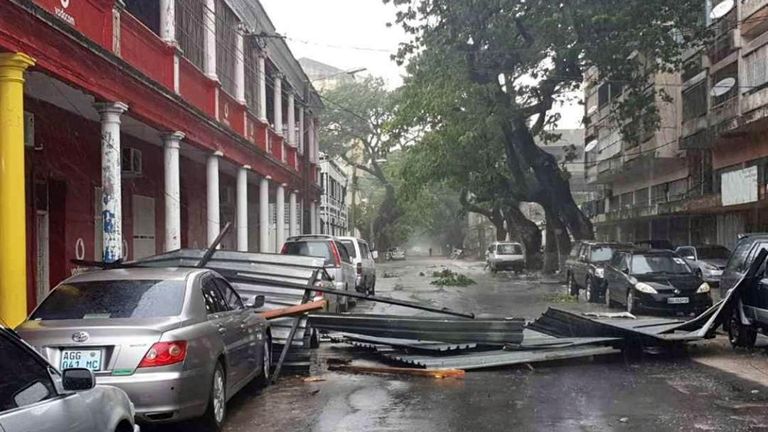 One priority is access to areas that still haven't been reached. Humanity and Inclusion's (HI) logistic expert will arrive in Beira on Saturday to assess the problems and try to co-ordinate a response – clearing roads, co-ordinating transport, organising stocks of aid etc.
A huge number of people have lost their homes, all of their belongings and their crops, so their needs are very far reaching.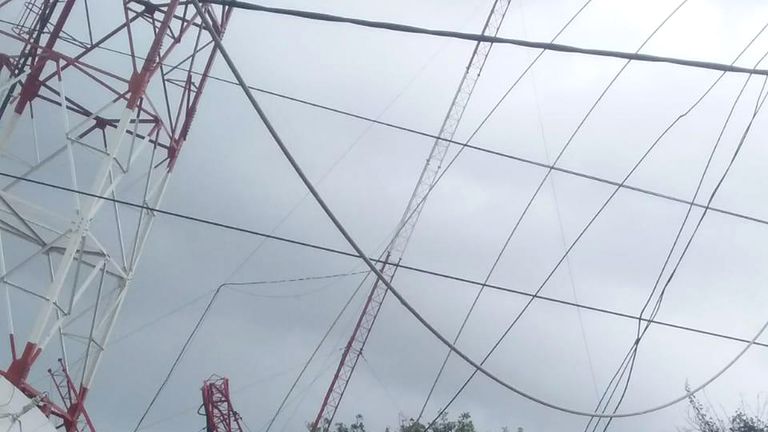 In the next few days, protection against diseases will also be essential, including mass vaccination programmes.
We believe more than 600,000 people are affected by the disaster, including 141,000 displaced people. Twelve thousand houses and schools have been destroyed alongside 85,000 hectares of crops.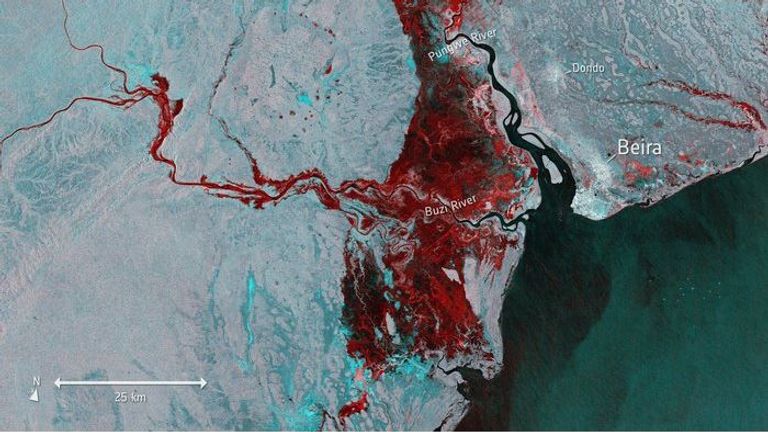 If heavy rains return, the situation will deteriorate.
I can confirm that there are a large number of people in need, including and perhaps especially, people with disabilities.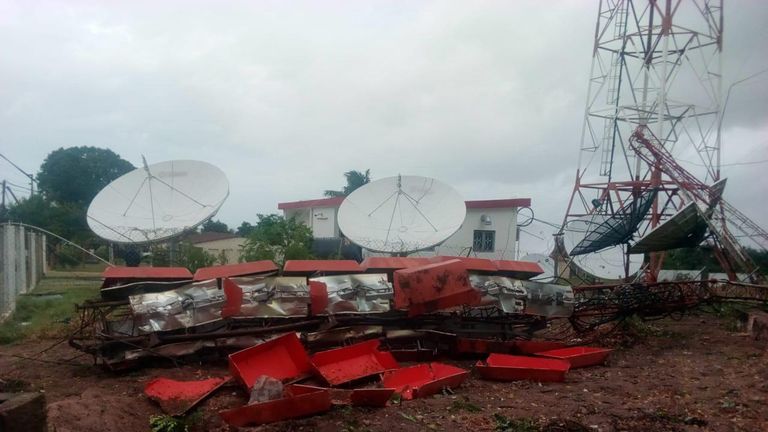 Before the cyclone, HI was working with 137 people with disabilities in Beira, including 28 children. We have not yet been able to confirm where they are, if they are safe and if they have access to humanitarian aid.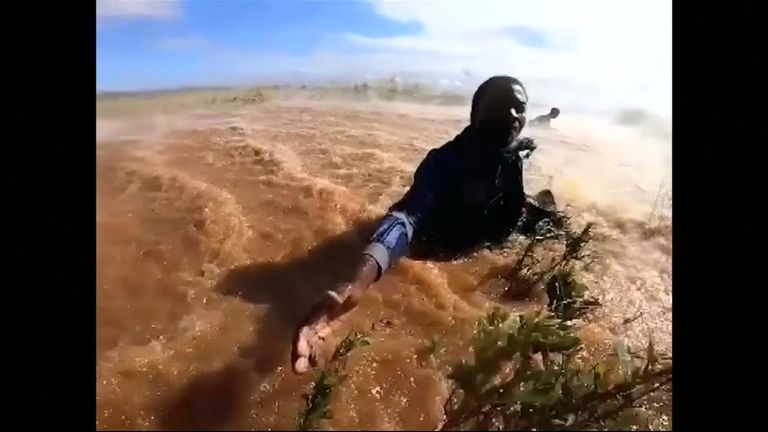 Our focus in the coming days will be the needs of the most vulnerable.
All humanitarian organisations are working in extremely complex conditions.The main challenge over the past days has been the communication network and access to the areas affected.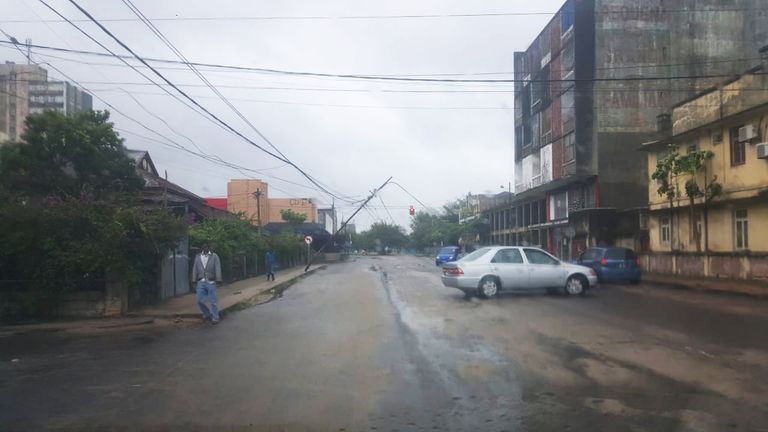 Due to these problems, we still don't have all of the information we need to be able to fully co-ordinate the response. But we are all working together, ensuring that everyone plays to their strengths.
HI will be focusing on providing logistics support to get the area up and running again and making sure that the most vulnerable survivors have access to appropriate support.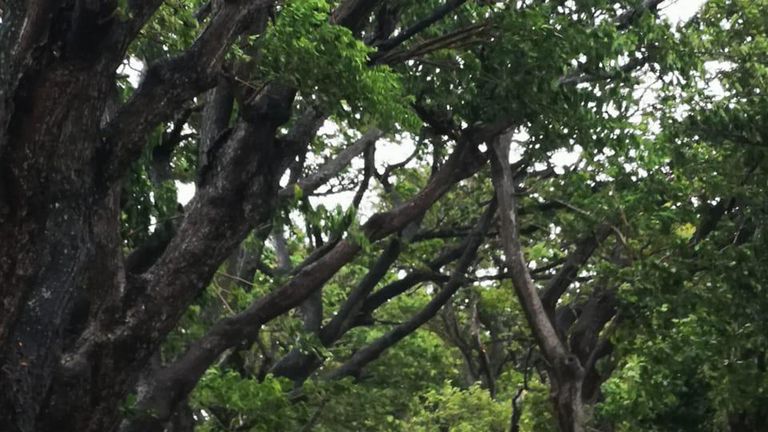 In any case humanitarian response plan is in place, and the firsts activities will start in a few days.
Due to the communication problems, I haven't been able to confirm these reports with our team, but the photos showing the scale of the destruction speak for themselves.
People have now been battling impossible conditions for almost a week. We need to reach everybody and provide some relief.
IH is raising funds to support vulnerable people impacted by the cyclone in Mozambique.
To donate to the DEC emergency appeal, visit their website, call the 24-hour hotline 0370 60 60 610, donate at any bank or Post Office or give £5 by texting SKY to 70000.