A primary school teacher has been suspended in South Africa after being accused of racially segregating the black and white children in her class.
The teacher posted an image of the four to five-year-olds on their first day at Laerskool Schweizer-Reneke on the school's private Whatsapp group to show parents how they were settling in.
It showed all the white pupils sitting around one table and the black students around another.
The image went viral after it was shared by a parent on social media and provoked a protests outside the school on Thursday.
Some white parents came to remove their children from the school, according to local media reports.
The mother of one of the four black pupils in the photo told South African news website TimesLIVE: "This was meant to be an exciting day for me but it's not."
She said she discussed the image with another parent who contacted the school about the seating arrangements in the classroom.
"We saw the photo and we were also angered by what we saw," Jozeph du Plessis, chairman of the school's governors, told the eNCA television channel.
"The kids were quite unsettled – you must realise they were five years old on their first day at school – and she grouped them in a way she thought would settle them quickly and comfort them.
"There was no intent of racism or segregation from the teacher's side.
"We are investigating – perhaps it could be a language issue, perhaps those kids are not speaking Afrikaans, but I can't speculate."
Sello Lehari, education chief for the North West province, visited the school and confirmed the teacher had been suspended and the matter was being investigated.
According to the parent who spoke to TimesLIVE, a second image later emerged showing two of the white pupils sitting at the table previously occupied by the black pupils – two of whom had also been moved to sit with the rest of the class.
Cyclone Idai: Aid workers struggle as 12,000 homes and schools destroyed | World News
I last heard from my small team in Beira at 4.30pm today.
Their homes have been damaged and they are still very anxious but they and their families are all safe.
For the past few days, staff had to travel nine miles (15km) to call us for updates as there was no phone signal.
It was raining heavily the whole time and the waters were rising.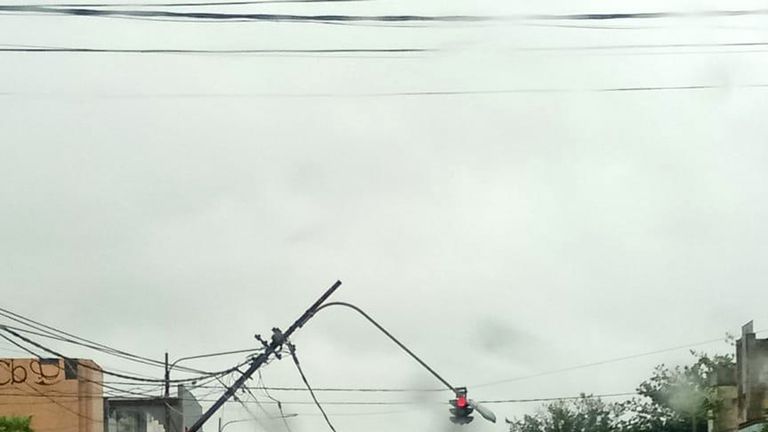 Since this morning they have been able to call from inside the city but the quality is very bad so it is still hard to
communicate and to get all of the details we need.
The latest information is that the rain seems so be slowing down, which is good news, but we are not sure if it will last.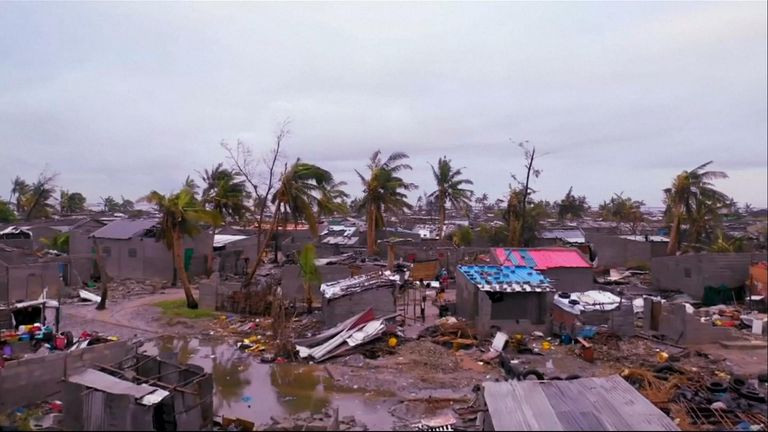 The water was at around eight metres (26ft) in many places but now has fallen to around five (16ft) – some internal roads can be used by many of the major routes out of Beira and connecting to rural areas are still impassable.
The airport and the port are starting to function again.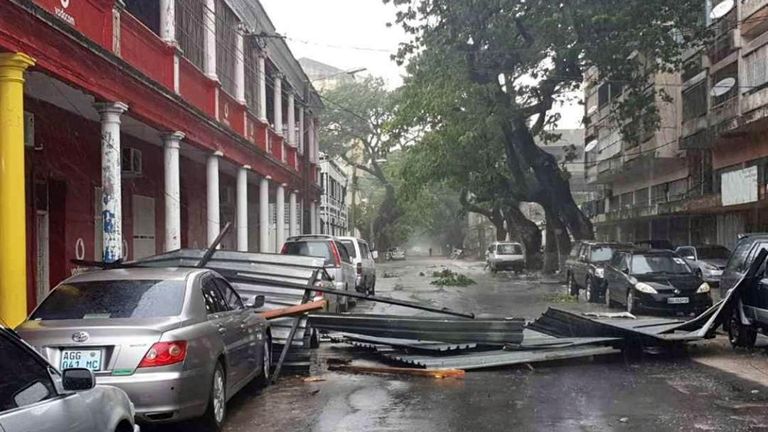 One priority is access to areas that still haven't been reached. Humanity and Inclusion's (HI) logistic expert will arrive in Beira on Saturday to assess the problems and try to co-ordinate a response – clearing roads, co-ordinating transport, organising stocks of aid etc.
A huge number of people have lost their homes, all of their belongings and their crops, so their needs are very far reaching.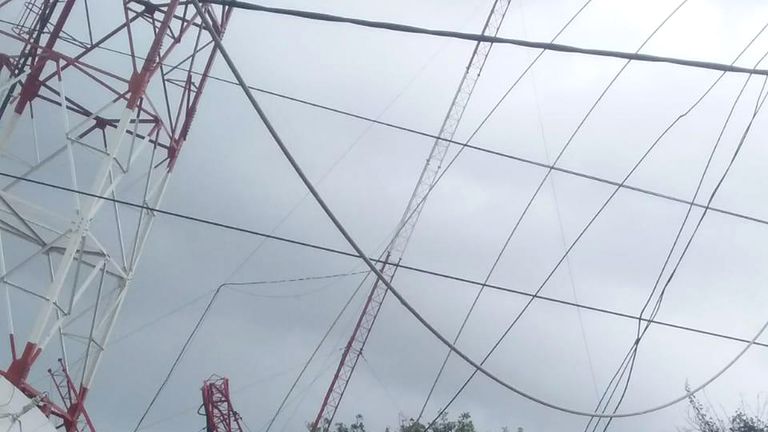 In the next few days, protection against diseases will also be essential, including mass vaccination programmes.
We believe more than 600,000 people are affected by the disaster, including 141,000 displaced people. Twelve thousand houses and schools have been destroyed alongside 85,000 hectares of crops.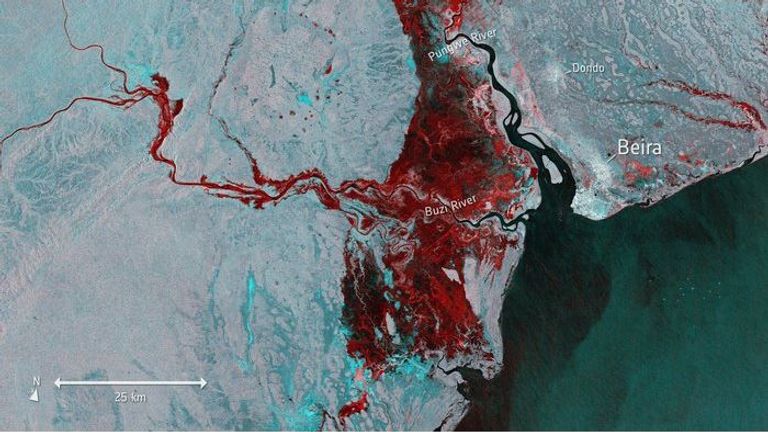 If heavy rains return, the situation will deteriorate.
I can confirm that there are a large number of people in need, including and perhaps especially, people with disabilities.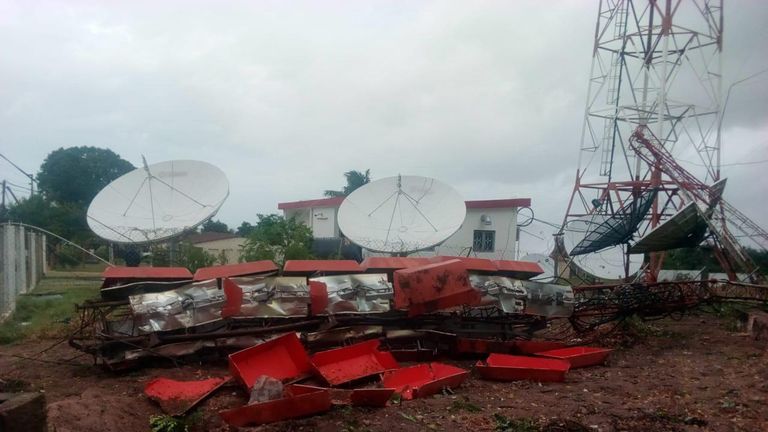 Before the cyclone, HI was working with 137 people with disabilities in Beira, including 28 children. We have not yet been able to confirm where they are, if they are safe and if they have access to humanitarian aid.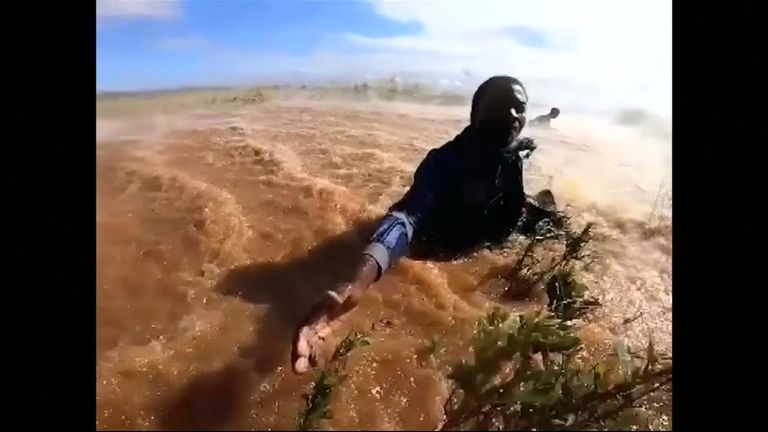 Our focus in the coming days will be the needs of the most vulnerable.
All humanitarian organisations are working in extremely complex conditions.The main challenge over the past days has been the communication network and access to the areas affected.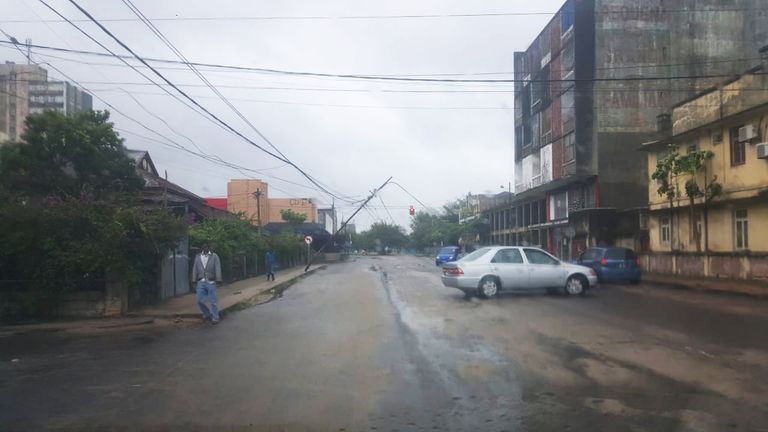 Due to these problems, we still don't have all of the information we need to be able to fully co-ordinate the response. But we are all working together, ensuring that everyone plays to their strengths.
HI will be focusing on providing logistics support to get the area up and running again and making sure that the most vulnerable survivors have access to appropriate support.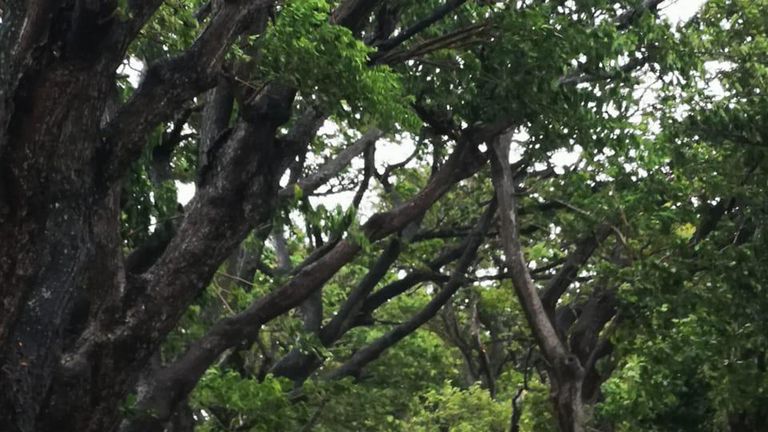 In any case humanitarian response plan is in place, and the firsts activities will start in a few days.
Due to the communication problems, I haven't been able to confirm these reports with our team, but the photos showing the scale of the destruction speak for themselves.
People have now been battling impossible conditions for almost a week. We need to reach everybody and provide some relief.
IH is raising funds to support vulnerable people impacted by the cyclone in Mozambique.
To donate to the DEC emergency appeal, visit their website, call the 24-hour hotline 0370 60 60 610, donate at any bank or Post Office or give £5 by texting SKY to 70000.
Thousands starve as Cyclone Idai's impact continues in Mozambique | World News
A large crowd turned as one as we arrived at the Mango Mascarenha primary school. Then, they began to cheer. I think they thought we were bringing them aid and assistance.
But the celebratory shouts soon turned to despair when they realised we were actually journalists.
It was understandable. Who wants to talk about a cyclone and days of torrential rain if you are starving and forced to drink from dirty puddles?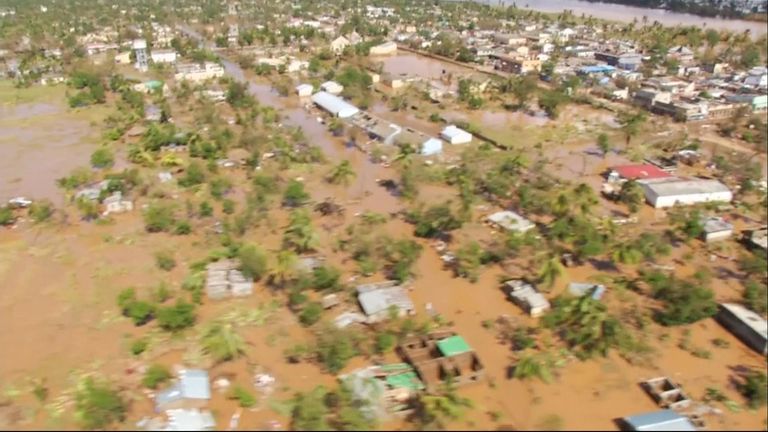 Two thousand people have been waiting in the school yard for a meal – or cup of porridge they can take home to their families – and they've been waiting in this suburb of Beira for days.
One man could not contain himself, saying: "They took our phone numbers and our names three days ago and they said they were bringing supplies but they haven't done anything."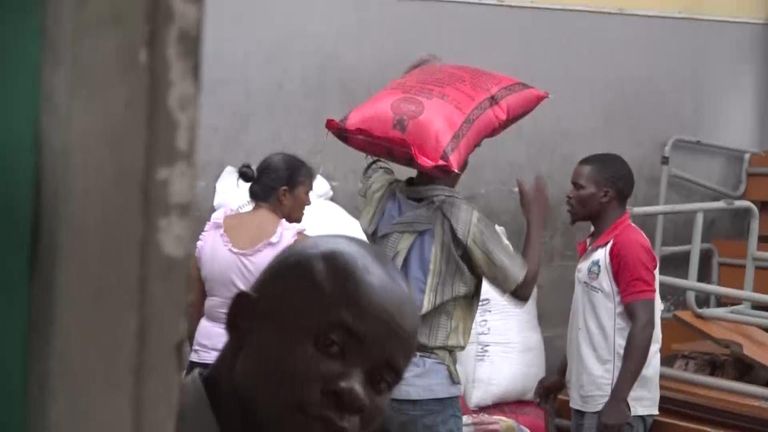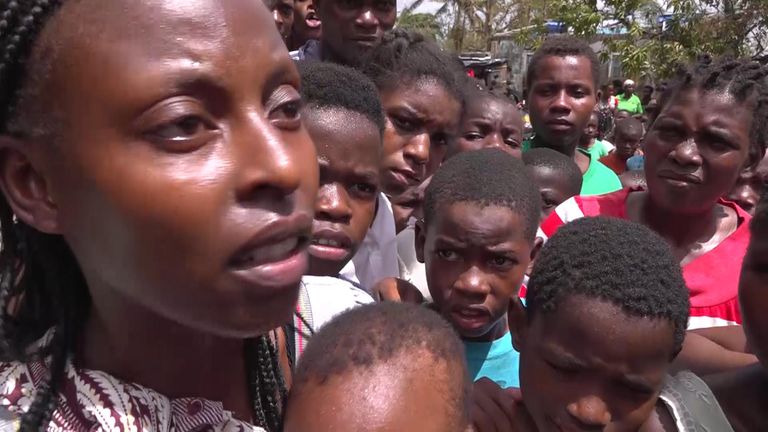 A woman spoke to me softly in English. "It's bad, everything is very bad."
Cyclone Idai has levelled homes and businesses and disrupted the power supply. It also seems also to have knocked out the government.
My hand was taken by a local government leader who was clearly struggling to deal with this primary school rebellion.
Pensar Ardo Hotela Pamala told me he is responsible for a hundred or so people sheltering in the school after their homes were destroyed in the storm, but he says he cannot look after everyone in the community.
He said: "The government brought supplies according to the number [being sheltered] at the school so when we divide it all up, it is not enough for everyone, that is why we have all this confusion."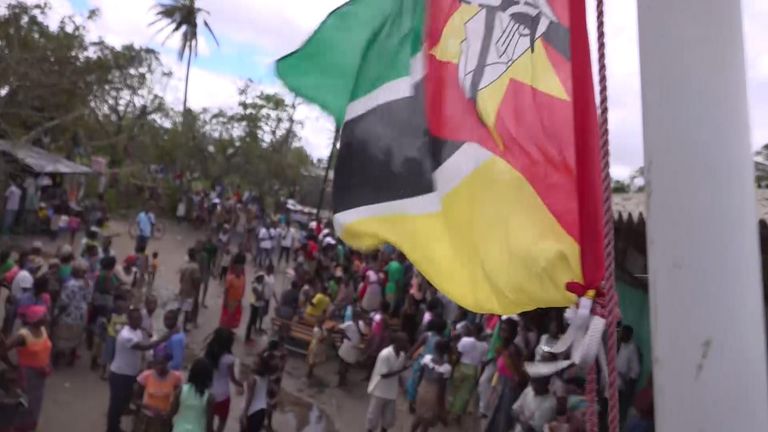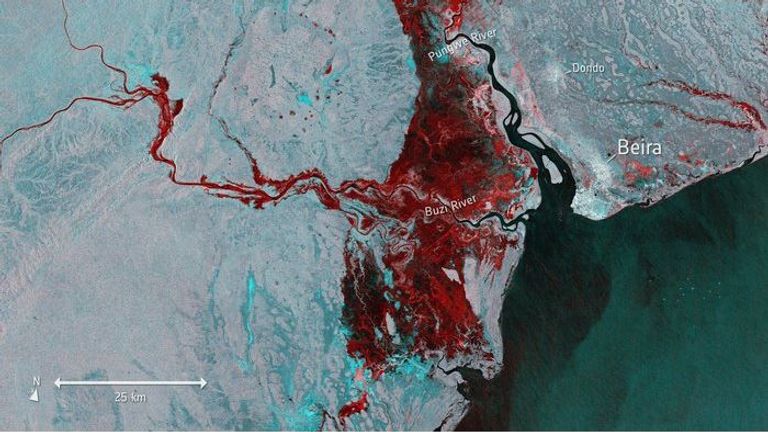 To make sure his meagre looking grain store is kept safe, Mr Pamala has deployed a soldier with a machine gun at the entrance of classroom three.
But the municipal government leader sounded frustrated.
"Until now we have had nothing from government. Ok, they give us 500kg of [porridge] for 2,000 people. It is not enough, not enough," he said.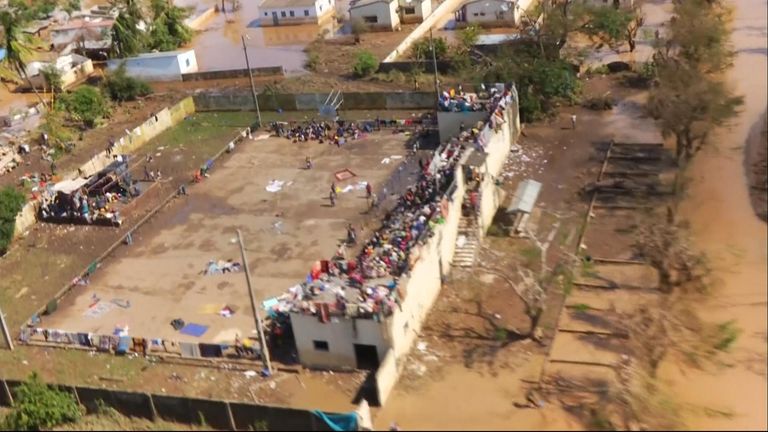 A few hundred metres away we witnessed similar scenes of desperation. Three men in a truck carrying a tank of clean water were trying to make a delivery at another primary school.
However, word soon spread that water had arrived and dozens of people ran to the site with their empty containers
What followed next was little short of a brawl as neighbours fought neighbours for a few litres of water. Unable to cope, the crew departed without giving it all away. I saw them swatting young boys away as they made their retreat.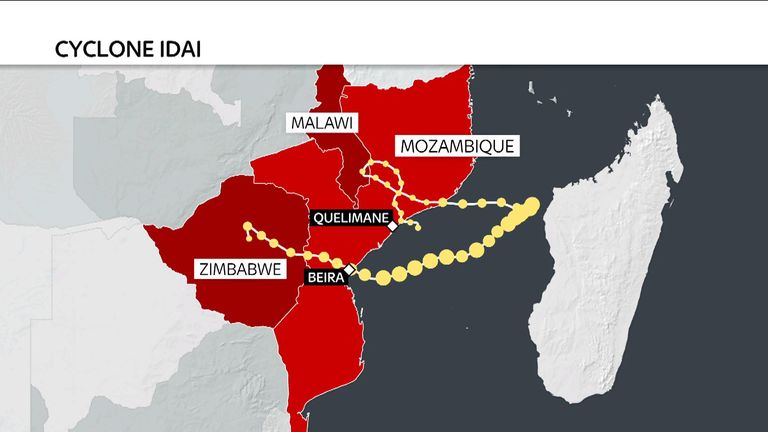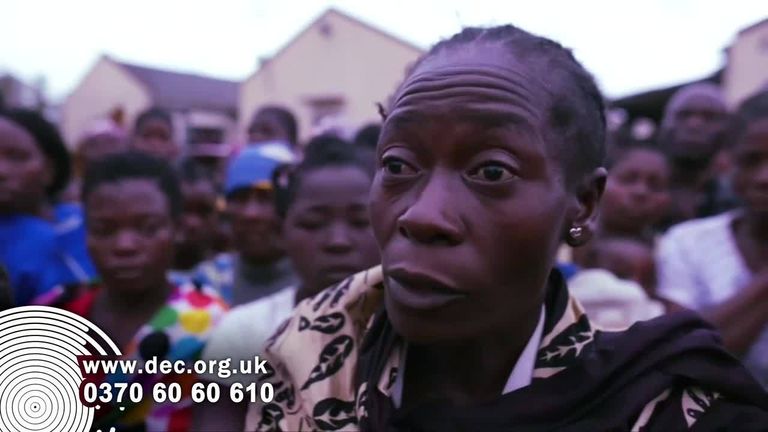 The authorities in Mozambique and the international aid agencies have had a week to assess the scale of this disaster but they are clearly struggling to get aid to those who need it.
Their operations base, at the local airport in Beira, is a hive of activity but the suburb of Mango Mascarenha lies only two or three kilometres away.
To donate to the DEC emergency appeal, visit their website, call the 24-hour hotline 0370 60 60 610, donate at any bank or Post Office or give £5 by texting SKY to 70000.
Gucci criticised for selling dirty trainers from £615 | World News
Box fresh trainers might become a thing of the past as Gucci has become the latest high-end fashion brand to sell scruffy footwear.
The Italian fashion house sparked debate over its Screener leather sneakers from its Cruise 2019 collection, with critics saying they look "dirty" and accusing the brand of "commercialising poverty".
Gucci say the trainers reference "old school shapes and materials inspired by vintage sportswear".
The brand added that the designers are "influenced by classic trainers from the 70s" and feature the vintage Gucci logo.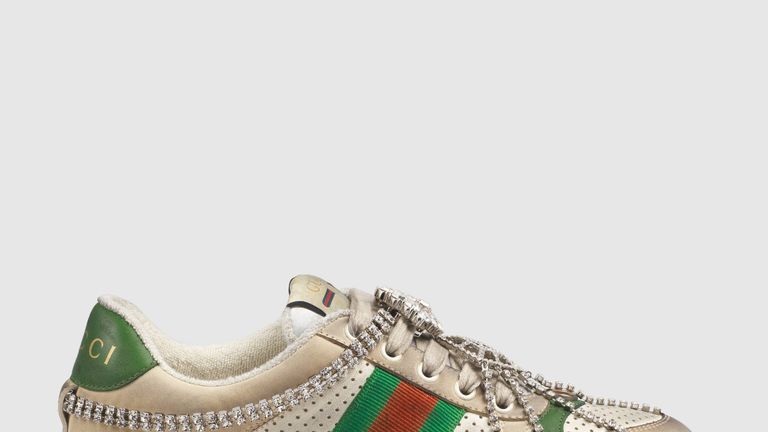 The most expensive pair in the line retail at £1,070 and feature a removable "Art Deco GG chain", which the brand says "pushes the he notion of bringing contrasting elements together in new ways".
A similar shoe from the line is selling for £875 and includes "removable cherries with crystals" over the laces.
The least expensive trainer from the line is on sale for £615, and comes without any additional crystal adornments.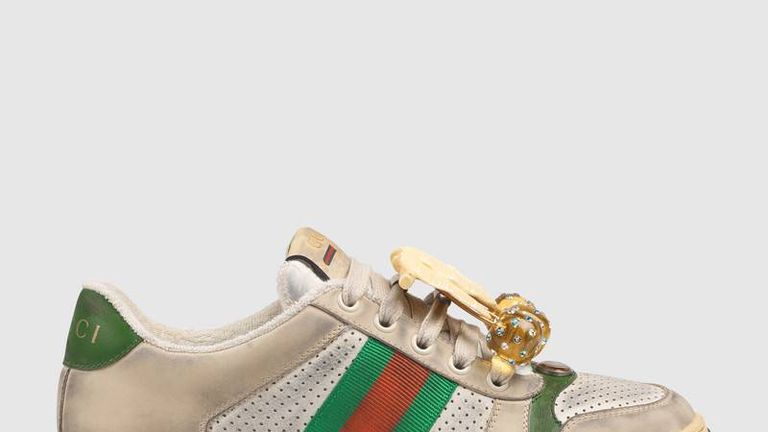 However social media users say the trainers are an example of "peak capitalism".
One person commented: "Some people have more money than sense. It's ridiculous."
While another person working in fashion said: "Sometimes, I'm ashamed to be part of the fashion industry!"
Y'all spending thousands on shoes from gucci that look they were taken from the set of a 90's movie made in the UK.. scuffed. Dirty white £20 trainers..

Yikes

— Simon (@SimonLavis) December 20, 2018
Gucci has fake dirty sneakers selling for $870 brand new

— man with a plan (@ehershey) March 21, 2019
Gucci is not the first luxury brand to champion distressed trainers.
In September last year, Italian shoe brand Golden Goose was criticised for a pair of trainers that looked like they had been taped-up with duct tape.
The shoes cost £400 and were accused of "glorifying poverty".
In February, Gucci apologised after becoming embroiled in a racism row after shoppers complained a women's jumper resembled "blackface".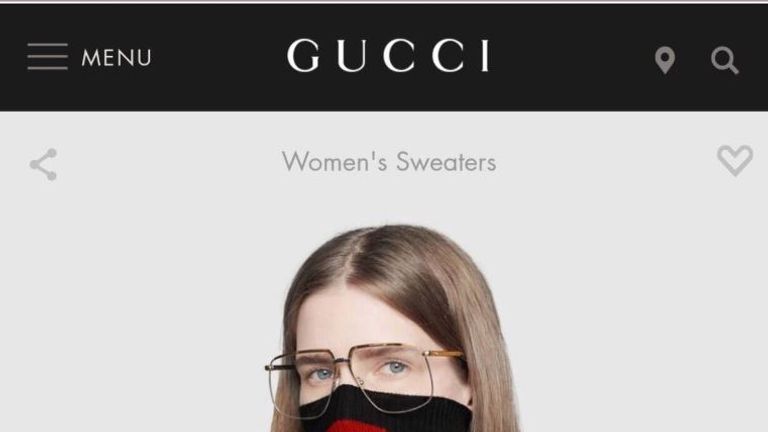 The brand faced a barrage of criticism after images emerged of the "balaclava jumper", which features a cut-out at the mouth that is outlined in red.
Gucci issued an apology "for the offence caused" and pulled the item from its stores and website.