A primary school teacher has been suspended in South Africa after being accused of racially segregating the black and white children in her class.
The teacher posted an image of the four to five-year-olds on their first day at Laerskool Schweizer-Reneke on the school's private Whatsapp group to show parents how they were settling in.
It showed all the white pupils sitting around one table and the black students around another.
The image went viral after it was shared by a parent on social media and provoked a protests outside the school on Thursday.
Some white parents came to remove their children from the school, according to local media reports.
The mother of one of the four black pupils in the photo told South African news website TimesLIVE: "This was meant to be an exciting day for me but it's not."
She said she discussed the image with another parent who contacted the school about the seating arrangements in the classroom.
"We saw the photo and we were also angered by what we saw," Jozeph du Plessis, chairman of the school's governors, told the eNCA television channel.
"The kids were quite unsettled – you must realise they were five years old on their first day at school – and she grouped them in a way she thought would settle them quickly and comfort them.
"There was no intent of racism or segregation from the teacher's side.
"We are investigating – perhaps it could be a language issue, perhaps those kids are not speaking Afrikaans, but I can't speculate."
Sello Lehari, education chief for the North West province, visited the school and confirmed the teacher had been suspended and the matter was being investigated.
According to the parent who spoke to TimesLIVE, a second image later emerged showing two of the white pupils sitting at the table previously occupied by the black pupils – two of whom had also been moved to sit with the rest of the class.
'Powerful explosion' as Taliban car bomb kills more than 100 at Afghan military base
The Taliban has rammed a car bomb into a military base in Afghanistan, killing more than 100 people including eight special commandos.
The vehicle – an American-made armoured Humvee captured from Afghan forces – was rammed through a checkpoint at the National Directorate of Security (NDS) training centre in Maidan Shahr.
After the device had been detonated, two gunman entered the campus and opened fire on Afghan soldiers before being shot dead themselves.
"The explosion was very powerful. The whole building has collapsed," said Sharif Hotak, a member of the provincial council in Maidan Wardak province.
He also claimed the government was "hiding accurate casualty figures to prevent a further dip in morale of the Afghan forces".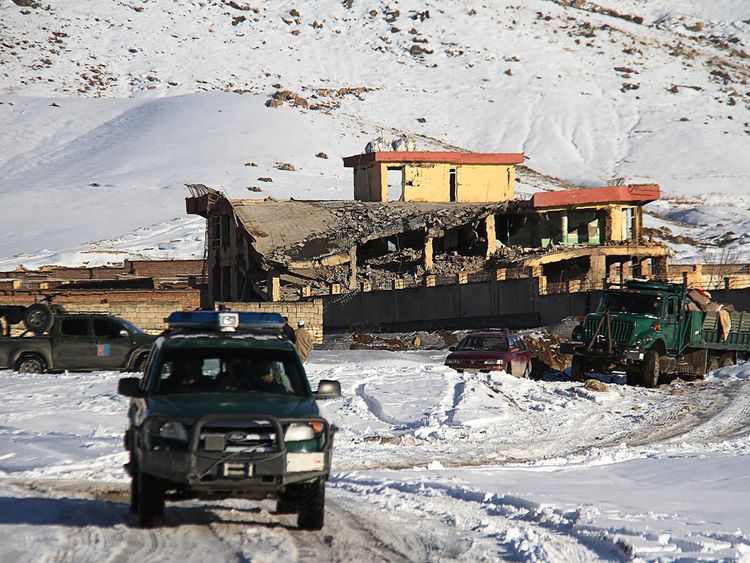 Two senior interior ministry officials said precise casualty figures were not being released to prevent unrest within the armed forces.
But an official at the defence ministry in Kabul told Reuters that 126 people were killed, including the eight special commandos.
The Taliban said the number of dead was much higher – a spokesman claiming that 190 people had been killed.
The militant group wants Islamic government and sharia law in Afghanistan, and foreign forces to leave.
Hours after the attack on the military base, the Taliban met US special envoy Zalmay Khalilzad in Qatar.
"Talks between Taliban leaders and US officials have started," Taliban spokesman Zabiullah Mujahid said.
Attempts to bring the 17-year war in Afghanistan to an end have been derailed recently after the Taliban said it wanted to keep the Afghan government out of discussions, something the US opposes.
Teen in Trump hat denies mocking Native American protester
A teenager who went viral after appearing to confront a Native American man has said he was trying to calm tensions rather than increase them.
Nick Sandmann was criticised after being filmed face to face with Nathan Phillips, an activist and Vietnam War veteran who was singing and playing a drum as he participated in an indigenous people's march.
The teenager was wearing a Make America Great Again hat at the time – popularised during Donald Trump's presidential campaign – and he was seen smiling and staring at Mr Phillips as other young men appeared to mock him.
In a statement, Mr Sandmann insisted that the video had been misinterpreted, and said this had led to "outright lies being spread about my family and me".
He said his group was waiting on the steps of the Lincoln Memorial in Washington DC when four African-American protesters nearby began shouting racially charged insults.
With permission from their teacher chaperones, the students responded by shouting "school spirit" chants to "drown out the hateful comments" directed at them.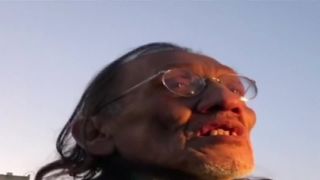 Mr Sandmann denied acting disrespectfully – and said Mr Phillips had approached him after wading into the crowd.
The student wrote: "He locked eyes with me and approached me, coming within inches of my face. He played his drum the entire time he was in my face.
"I never interacted with this protester. I did not speak to him. I did not make any hand gestures or other aggressive moves."
Mr Sandmann added that he was "startled and confused" as to why the activist had approached him – and claimed he had remained "motionless and calm" in an attempt to defuse the situation.
The teenager and his classmates, who study at a private, all-male Catholic high school in Kentucky, were in Washington DC to attend an anti-abortion rally.
After footage of the incident emerged, the high school promised to launch an investigation and condemned the students' actions.
But speaking to The New York Times, Mr Phillips acknowledged that he had approached the crowd of students in a bid to ease racial tensions that had flared between the white teenagers and the African-American protesters.
He told the newspaper: "I stepped in between to pray."
A longer video of the confrontation appears to back up Mr Sandmann's version of events.
The footage shows a group, who identify as members of the Hebrew Israelites, shouting racist slurs at participants of the Indigenous People's Rally and the schoolchildren prior to Mr Phillips' arrival.
WhatsApp enforces new restrictions to combat spread of fake news
WhatsApp is limiting the number of times a message can be forwarded on in a bid to combat the spread of fake news.
The messaging service rolled out the change in India last summer after rumours spread on social media led to several brutal murders and lynchings – and now, the restrictions are being imposed worldwide.
Android users will be the first to receive the update, and it will arrive shortly afterwards on iPhone.
Victoria Grand, the vice president for policy and communications at WhatsApp, said the Facebook-owned company was determined to fight "misinformation and rumours".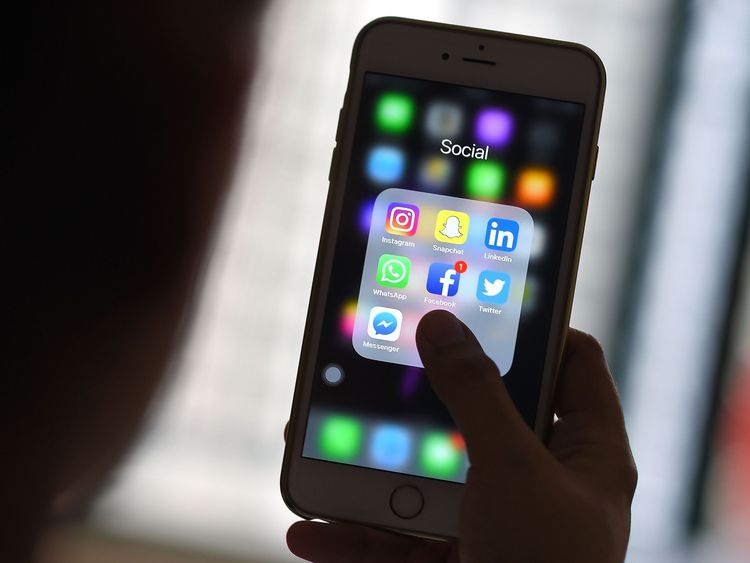 The update, which drops the number of times a message can be forwarded on from 20 to five, was announced at an event in Indonesia, which is holding its general election in April.
But it is unlikely to significantly dampen concerns over how falsehoods can be spread on the app, with nothing to stop those who receive a forwarded message then forwarding it on to another five people themselves.
WhatsApp will also retain the end-to-end encryption that allows its 1.5 billion users to exchange texts, photos and videos in total privacy, beyond the view of independent fact checkers or even the platform itself.
The incidents in India received worldwide attention, with the government there forced to ask WhatsApp to take urgent steps to prevent the spread of rumours as a result of repeated instances of deadly mob unrest.
Indians forward more messages and media – sending them on rather than responding or rewriting a message – than any other nation, and the practice sparked a number of attacks on innocent people last year.
Back in July, a woman was lynched after rumours spread that child kidnappers were operating in her area.
In another move aimed at dispelling criticism of the service, WhatsApp – founded in 2009 – last year announced it would raising the minimum age limit of its users to 16 across Europe.