SpaceX is making 10% of its workforce redundant – with the tech company saying it needs to become "leaner" if it is to accomplish ambitious projects such as creating a spaceship that can carry astronauts to Mars.
About 600 of the firm's 6,000-strong workforce are being laid off, with the company blaming "extraordinary difficult challenges ahead" for its decision.
The layoffs were announced to workers in an email from SpaceX president Gwynne Shotwell, the Los Angeles Times reported.
In a statement, SpaceX said: "To continue delivering for our customers and to succeed in developing interplanetary spacecraft and a global space-based internet, SpaceX must become a leaner company.
"Either of these developments, even when attempted separately, have bankrupted other organisations.
"This means we must part ways with some talented and hardworking members of our team."
SpaceX is financially healthy and was recently valued at $30bn (£23bn). However, it has several expensive projects in the works – including a launch from California on Friday.
The company is also delivering supplies to the International Space Station (ISS).
Elon Musk, who heads the company, believes it will cost $10bn (£7.7bn) to develop a spaceship which could send people to Mars.
He unveiled a steel-clad test flight prototype of the rocket, called Starship, this week.
Another $10bn (£7.7bn) project called Starlink would create a constellation of satellites to provide affordable broadband internet service.
In November, the company won authorisation from US officials to put nearly 12,000 satellites into orbit.
SpaceX makes most of its money from multibillion-dollar contracts with NASA and satellite launches.
Laid-off employees are going to be offered at least eight weeks' pay and other benefits, along with help in finding new employment.
'Bikini hiker' dies after falling into a ravine in Taiwan
A Taiwanese hiker and social media star who posed in bikinis on mountain summits has died during a solo trek.
Gigi Wu, 36, fell into a ravine in Taiwan's Yushan National Park.
She managed to call emergency services using a satellite phone on Saturday but efforts to rescue her from the 30m-deep gorge were hampered by bad weather, local media report.
Her body was found on Monday.
She is thought to have died of hypothermia as temperatures had dropped to around freezing point the previous night.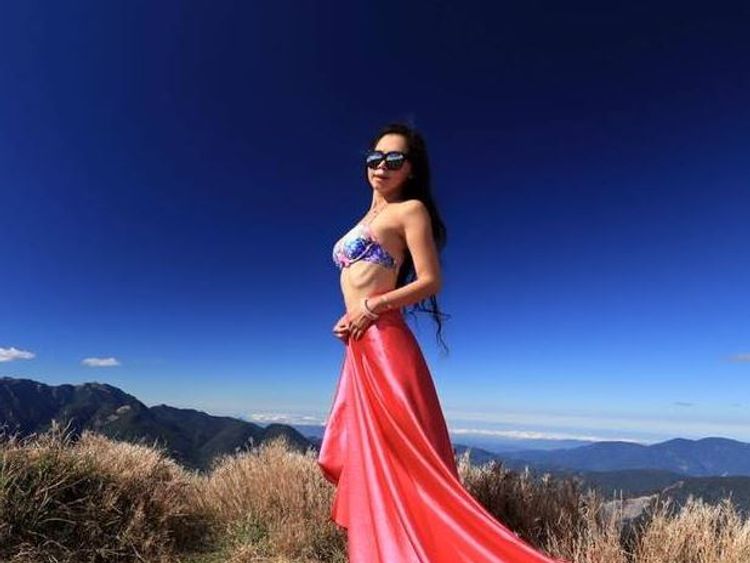 An experienced hiker, she used proper equipment and procedure on expeditions. Her followers online praised her as an inspiration.
In an interview last year, Ms Wu said the idea to pose in bikinis on her hikes came when she lost a bet with a friend.
Ex-Nissan boss Carlos Ghosn denied bail despite offer to wear electronic tag
Carlos Ghosn may have to remain in custody in Japan until his trial for alleged financial misconduct after his latest bid for freedom failed.
Lawyers for the ousted Nissan chairman went to court in Tokyo on Tuesday in a renewed attempt to get bail for the 64-year-old, two months after his shock arrest.
It emerged he had offered to wear an electronic tag, be monitored by guards and remain at an apartment in the Japanese capital in return for his release.
His spokesperson also said Mr Ghosn had offered collateral in the form of Nissan shares to help ease concerns he might flee the country.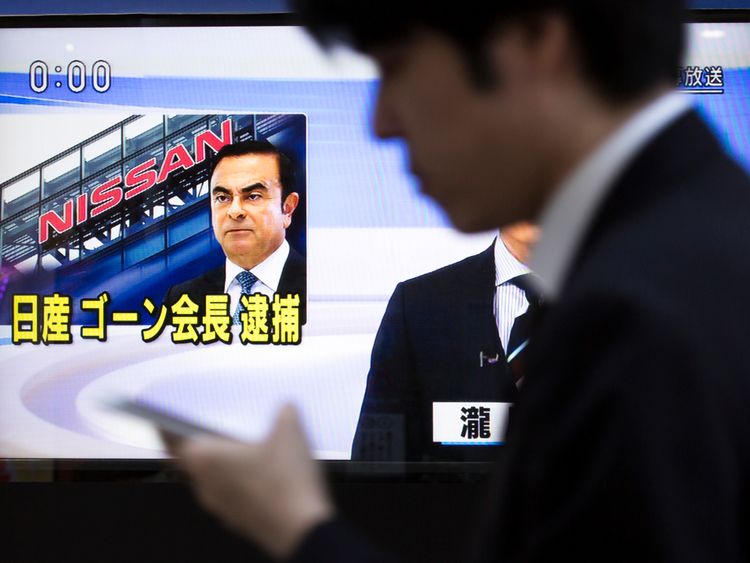 However, the court dismissed the application – not unusual for the Japanese justice system, which usually only grants bail in minor cases where a full confession has been secured.
:: Nissan and Mitsubishi outline Ghosn 'improper payments'
News of the scandal broke on 19 November when Nissan revealed a series of allegations, including that he under-reported his income "over many years" and used the business's money for personal purposes.
It is widely understood the sums involved run into tens of millions of pounds. The charges state the alleged income offences took place over eight years.
In a statement on Monday, Mr Ghosn again insisted he is innocent.
He said: "I will attend my trial not only because I am legally obligated to do so, but because I am eager to finally have the opportunity to defend myself.
"I am not guilty of the charges against me and I look forward to defending my reputation in the courtroom."
Despite losing his roles at Nissan and Mitsubishi, Mr Ghosn remains chief executive and chairman of Renault – which runs a three-way alliance between the carmakers.
Until this month, Renault had been unwilling to consider life without Mr Ghosn and said it was yet to see any evidence of wrongdoing.
But the company – which counts the French government as a major shareholder – is now expected to distance itself from him as it looks to the future and tries to protect the alliance.
French media has reported that the government is pushing for some kind of full merger, but Nissan has signalled it is not the time to be exploring a strengthening of their relationship despite Renault's current 43% stake in its own business.
Chinese authorities appear to confirm gene-edited babies

A second woman is pregnant with a gene-edited baby, according to Chinese authorities investigating He Jiankui, the researcher who says he successfully edited the genes of twin girls born in November – a scientific first.
He, an associate professor at the Southern University of Science and Technology in Guangdong province, remains under investigation by local authorities.
The investigation confirmed that a second woman was pregnant.
Investigators told Xinhua, the official state news agency, that both the babies already born – known as Lula and Nana – and the second mother would be put under medical observation.
Investigators told Xinhua that He raised funding and evaded official supervision "in pursuit of personal fame and fortune" to conduct the human embryonic gene editing, which is banned by Chinese law.
From March 2017 to November 2018, he recruited eight volunteer couples – all HIV positive males and HIV negative females to take part in the trial.
Investigators said he forged ethical review documents. Two woman became pregnant, five women did not, and one quit the trial.
Xinhua reported: "This behaviour seriously violates ethics and morality, harms the honesty of scientific research, seriously violates relevant state regulations, and caused bad effects at home and abroad."
The person in charge of the investigation said that He "will be dealt with seriously by the law."
He Jiankui's announcement of the first gene-edited babies, at a conference in November last year, shocked the world. The conference's organisers called his work "deeply disturbing" and "irresponsible".
Xu Nanping, a Chinese official at of the Ministry of Science and Technology, said the experiments were "extremely abominable in nature".
Different aspects of He's work have caused concern.
First, that an unproven and potentially risky technique was used in healthy human embryos to prevent the potential transmission of HIV – a disease which already has effective prevention and treatment.
Second, that his work heralded, in effect, the birth of the first genetically modified human. Many have warned that so-called 'designer babies' could lead to a new era of genetic inequality, with embryos modified for more desirable traits.
He has yet to present peer-reviewed evidence for his claims.