The Saudi teenager who fled her "abusive" family to seek asylum abroad has arrived in Canada.
Foreign minister Chrystia Freeland described Rahaf Mohammed Alqunun as a "very brave new Canadian" as they met at Toronto airport.
The 18-year-old used Twitter to help prevent her deportation from Thailand when she was stopped en route to Australia last weekend.
The teenager was fleeing Saudi Arabia and said she feared her relatives would kill her if she was returned to the kingdom.
Canada's Prime Minister Justin Trudeau made a surprise announcement on Friday that the North American country would take her in.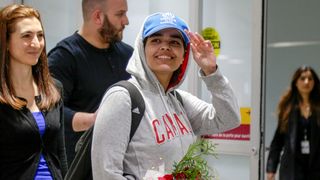 Mr Trudeau said: "Canada has been unequivocal that we'll stand up for human rights and women's rights around the world.
"When the United Nations made a request of us that we grant Alqunun's asylum, we accepted."
Officials had heavily hinted that the teenager was bound for Australia where she had originally intended to seek asylum.
Canada's move is sure to further strain its relations with the Arab kingdom.
The North American country criticised the rights record of Saudi Arabia in August, prompting Riyadh to expel the Canadian ambassador and sever all trade an investment ties in protest.
Canada also sparked fury in Riyadh by demanding the "immediate release" of jailed rights campaigners, including Samar Badawi, the sister of jailed blogger Raif Badawi, whose family lives in Quebec.
Ms Alqunun's attempt to flee Saudi Arabia was embraced by rights groups as a beacon of defiance against repression.
Thai authorities initially threatened to deport her when she arrived in Bangkok after fleeing her family during a trip to Kuwait.
More follows…
Pilot of missing plane carrying Cardiff footballer named as Dave Ibbotson | UK News
The private pilot flying the plane which has gone missing with footballer Emiliano Sala on board has been named as David Ibbotson.
Mr Ibbotson has been missing since the plane disappeared from radar over the English Channel on Monday night.
Guernsey harbour master Captain David Barker confirmed it was Mr Ibbotson, who was from Crowle, near Scunthorpe.
A "visibly upset" woman declined to comment near the home according to The Grimsby Telegraph.
He has been associated with skydiving company Target Skysports, based in Hibaldstow, North Lincolnshire.
A spokesman for the business referred inquiries to the UK's Air Accidents Investigation Branch when contacted by Press Association.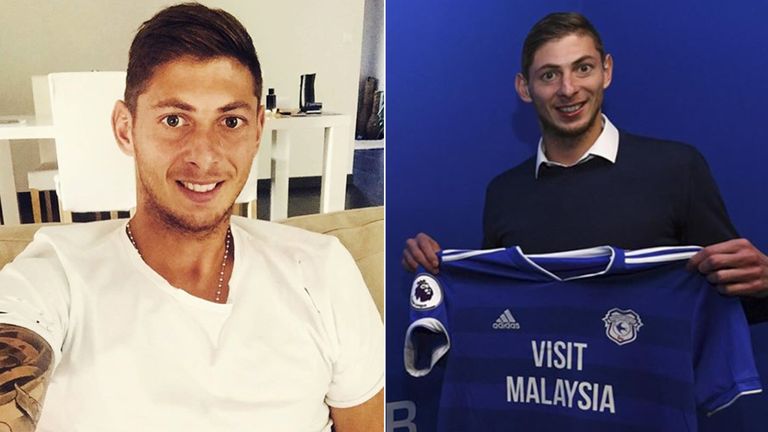 The Channel Islands Air Search has confirmed the search has moved from a rescue to a recovery operation.
Guernsey Police said it had searched 280 square miles using multiple aircraft over five hours on Wednesday, but there was "as yet no trace" of the missing plane.
"The search is ongoing and a decision whether to continue will be taken later today," a spokesman for the force said.
Guernsey Police had earlier said it was looking at four possibilities for the fate of the plane – including that it landed on water, with Sala and the pilot making it onto a life raft known to be on board.
The other possibilities being explored included that the plane had landed elsewhere but had not made contact, that Sala and the pilot landed on water and were picked up by a passing ship, or that the plane broke up on contact with the water – leaving them in the sea.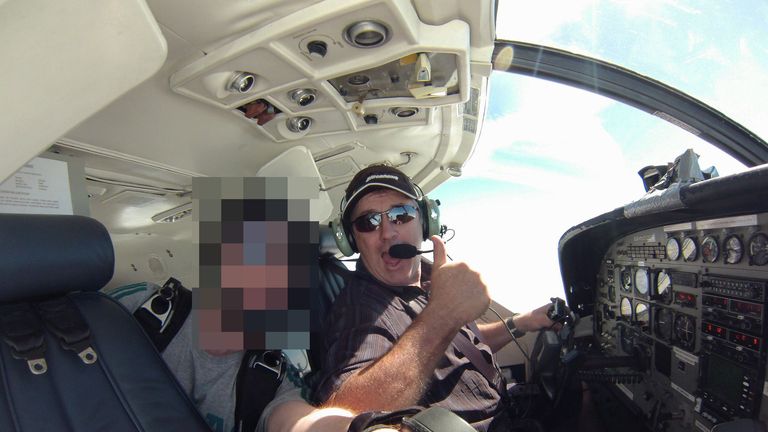 Rescuers have also reviewed satellite images and mobile phone data in the hope of finding the pair.
Police had previously warned that the chances of Sala and Mr Ibbotson surviving were "slim" if the aircraft landed on water.
John Fitzgerald, chief officer of Channel Islands Air Search, said: "I can't see how anybody could survive in such temperatures for that length of time.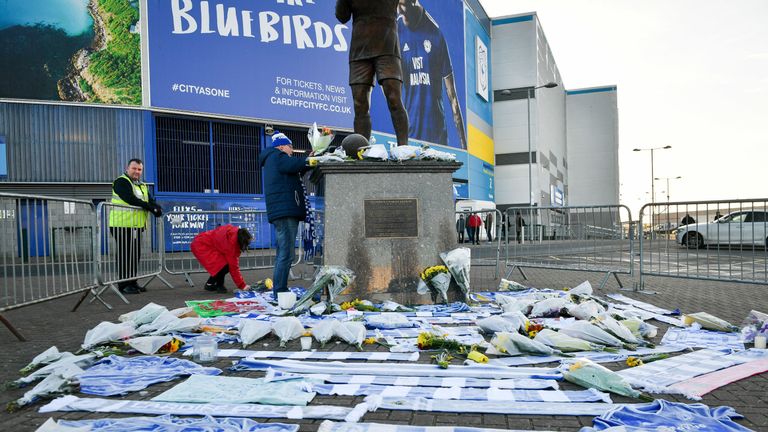 "Looking at the sea conditions today it's very rough out there, there's a good strong wind blowing, with sea conditions [that] are pretty horrendous."
The footballer reportedly voiced fears about the safety of the missing plane in a WhatsApp audio message he sent to friends while on board.
In the message, a voice – reported to be Sala's – is heard saying: "I am here in the plane that seems is about to fall to pieces."
He later adds: "I'm scared."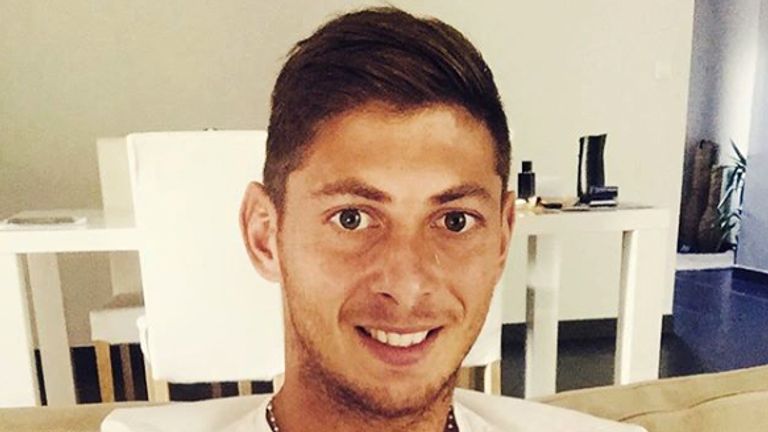 Addressing the media in his home country of Argentina, the footballer's father said he was "beginning to think the worst".
Horacio Sala said: "The hours pass and I am just beginning to think the worst.
"We were in touch on Sunday. He was so happy that he was going there, to an even bigger club."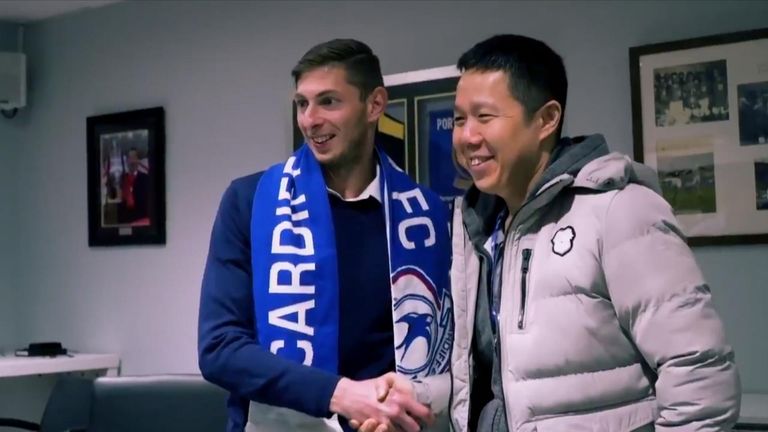 Concerns were raised when the 28-year-old failed to respond to messages on social media after reports he had been travelling to the UK on Monday.
The Argentinian forward, who had played in France since 2012, made Cardiff City history when he was bought for a record fee of £15m on a three-and-a-half year deal from Nantes at the weekend.
The search for the missing aircraft was suspended overnight on Tuesday, with rescue teams finding "no signs" of the plane.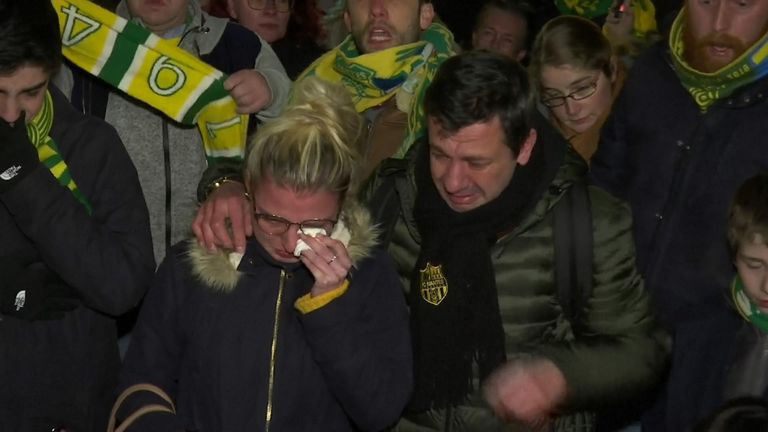 Cardiff City chairman Mehmet Dalman confirmed the club had not booked the aircraft for the trip and Sala had "made his own arrangements".
The PA-46 Malibu, a single turbine engine aircraft, left Nantes for Cardiff at 7.15pm on Monday and after requesting to descend, it lost contact with Jersey air traffic control.
The AAIB said the plane's registration number was N264DB and it is investigating the loss of the plane, working with authorities in Argentina, France and the US.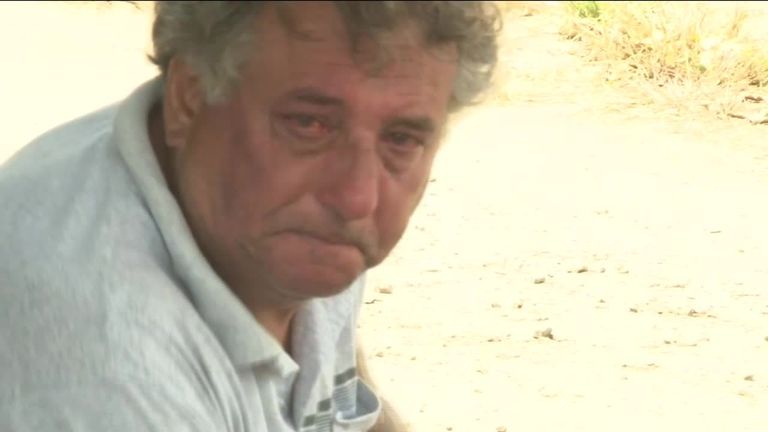 The plane's registered owner is Suffolk-based Southern Aircraft Consultancy (SAC) according to the US Federal Aviation Administration.
An SAC spokesman said: "We learnt of the missing aircraft yesterday and are deeply concerned for those who are missing. Our thoughts are with their family and friends at this difficult time."
Nantes' next Coupe de France match was postponed following Sala's disappearance and fans gathered in the city's Place Royale on Tuesday night to sing songs and lay tributes.
Cardiff's next match against Arsenal at the Emirates Stadium on Tuesday, 29 January is expected to go ahead as planned.
Human mutation rate slowing behind that of primate relatives, study finds | Science & Tech News
New research has discovered that the human mutation rate is slowing significantly behind that of our closest primate relatives.
Genomic mutations play a key part in evolution, but new work by researchers from Aarhus University and Copenhagen Zoo in Denmark have found that humanity's genome is not changing very much at all.
The scientists found that over the past million years, humanity's genome has been lagging behind that of chimpanzees, gorillas and orangutans.
By sequencing the entire genome of families, researchers attempted to identify new mutations by spotting genetic variations which were only present in the children and not the parents.
"Over the past six years, several large studies have done this for humans, so we have extensive knowledge about the number of new mutations that occur in humans every year," said Spren Besenbacher of Aarhus University.
"Until now, however, there have not been any good estimates of mutation rates in our closest primate relatives."
The study examined 10 families' parents and offspring: seven chimpanzee families, two gorilla families and one orangutan family.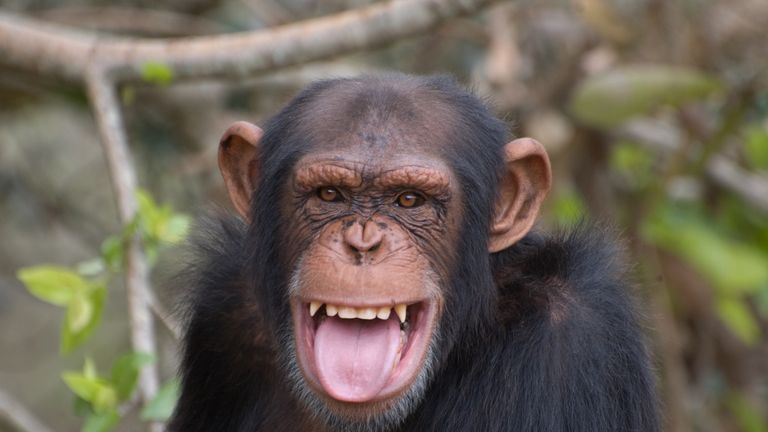 Researchers found more mutations in all of the families than expected compared to existing studies of human genomic variations – meaning human's annual mutation rate is roughly a third lower than that of apes.
This has significant repercussions on the length of time previously thought to have passed since the most recent common ancestor of both humans and chimpanzees – because the genetic differences between the two species will have accumulated over a shorter period.
Applying the higher mutation rate for apes, scientists estimate that humans and chimpanzees separated roughly 6.6 million years ago – compared to 10 million years ago going by the mutation rate for humans.
"The times of speciation we can now calculate on the basis of the new rate fit in much better with the speciation times we would expect from the dated fossils of human ancestors that we know of," explained Mikkel Heide Schierup from Aarhus University.
This reduction in the human mutation and thus evolution rate could also mean that humans and Neanderthals could have split more recently than currently estimated.
Christina Hvilsom from Copenhagen Zoo added that the findings could have major repercussions on great ape conservation projects.
"All species of great apes are endangered in the wild," she said.
"With more accurate dating of how populations have changed in relation to climate over time, we can get a picture of how species could cope with future climate change."
The study, "Direct estimation of mutations in great apes reconciles phylogenetic dating", has been published in Nature Ecology and Evolution.
Nurse arrested after woman in vegetative state gave birth | World News

A nurse has been arrested after a woman who had been in a vegetative state for years gave birth at a long-term health care facility.
Phoenix Police said a male licensed practical nurse has been detained on one count of sexual assault and one count of vulnerable adult abuse.
They named him as 36-year-old Nathan Sutherland.
He worked at the Hacienda HealthCare facility where the woman lived, and had been providing care to her, Phoenix Police Chief Jeri Williams said.
The 29-year-old victim has been incapacitated since the age of three in an incident in which she nearly drowned.
Employees at the facility said they had no idea she was pregnant until she started going into labour and gave birth to a healthy baby girl on 29 December.
Court records say her last known physical was in April.
After panicked staff called the police when she gave birth, investigators demanded DNA tests for all male employees.
On Wednesday detectives said the DNA samples led them to charge the nurse.
The woman is a member of the San Carlos Apache tribe, where chairman Terry Rambler earlier said the community had been left "deeply shocked and horrified" by her treatment.
After the shocking birth was publicly revealed the private clinic's boss, Bill Timmons, resigned.
Audio from the 911 call by nurses after the birth revealed them telling the operator: "One of the patients just had a baby and we had no idea she was pregnant.
"The baby's turning blue and we need someone now! This is a complete surprise. We were not expecting this."
More follows…