There have been 20 previous US government shutdowns over budget disputes, but there's never been one as long as this.
As of midnight, 800,000 federal employees are entering their 22nd day without pay. They have either been laid off, or are working for free – in the hope that they will eventually get back pay.
Understandably, they are angry, fearful of missing payments for their homes, cars, and healthcare. Some are struggling to pay for food. Everyone agrees it is not their fault and they should not have to suffer. But their increasingly desperate pleas for the standoff to be resolved are not pushing political rivals towards a compromise.
The president cannot risk a defeat on his key campaign promise to build a wall on the Mexican border. And Democrats will not back down and spend taxpayers money on a project they believe is unnecessary and ineffective. Some have gone as far as calling it immoral. As Senator Chuck Schumer said in his rebuttal to Donald Trump's address to the nation: "The symbol of America should be the Statue of Liberty, not a 30ft wall".
Mr Trump has shifted his rhetoric, but has not retreated on his promise of a physical barrier along the border. He now calls it a "humanitarian crisis", and would accept a steel fence rather than a concrete wall.
He has even backtracked on his assurance that Mexico would pay for the wall, a pledge repeated over and over again. Apparently we all misunderstood the nuances of this financial transaction. He now explains that he was not expecting the Mexican government to write a cheque for billions of dollars but that the money will come as a result of a new trade deal (which has not yet been fully signed). His words have naturally been greeted with derision, and replays of his original promise.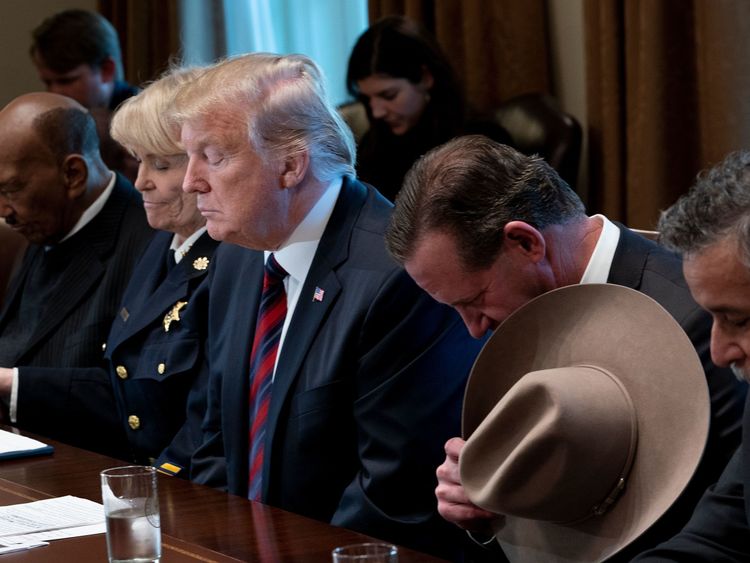 So if the wall is to be built it will be funded by American taxpayers. And there is a way of making that happen which the Democrats can do little to stop: Mr Trump can declare a national emergency and raid the Department of Defence coffers. All week, Pentagon planners and accountants have been drawing up contingency measures in case the emergency is declared.
Friday afternoon seemed a likely time for that to happen. Mr Trump was holding an immigration and border security meeting in the White House, and what better time to announce a major escalation in the dispute, just as members of the Senate and House of Representatives were heading home for the weekend.
But the president held back, saying it would be too easy a solution, and he still wanted Democrats in Congress to see the light and agree to his border funding demands. He is also wary of the long legal battle that would result, even if he is publicly confident that the Supreme Court, with a fresh conservative majority, would ultimately rule in his favour.
Declaring national emergencies to free funding is not uncommon, and usually uncontroversial. Waiting for congressional approval could delay the response to a genuine, unexpected emergency. But border security has been an issue for decades, and the number of illegal immigrants has been falling steadily over that time.
In this case, say critics, it is simply a way of circumventing the very heart of America's Constitution. In the system of checks and balances which were supposed to stop a president wielding too much power, Congress has to agree on the budget. If that principle was overturned it would set a dangerous precedent that Republicans may regret when a Democrat is next in the White House.
Jacinda Ardern leads two-minute silence for Christchurch shooting victims | World News
New Zealand's prime minister Jacinda Ardern is leading the country in a two-minute vigil, a week after the attacks on two mosques in Christchurch.
She will join thousands of others in Hagley Park, opposite al Noor mosque, to observe the call to prayer followed by the silence.
At least 42 people were killed in the al Noor mosque, and seven in nearby Linwood mosque, after a gunman opened fire at about 1.40pm on Friday, 15 March.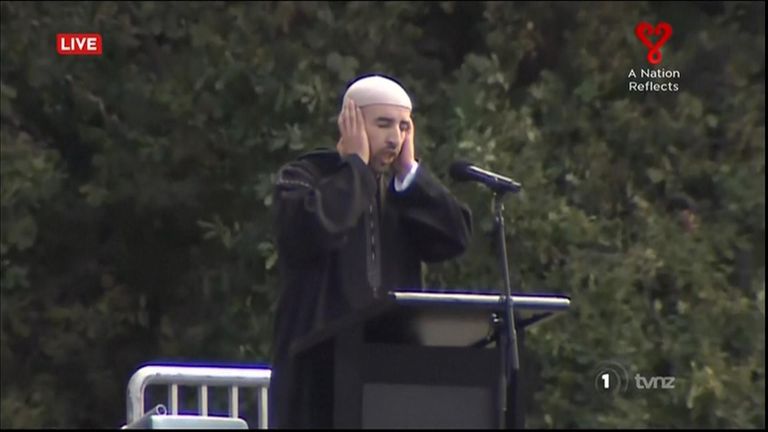 The call to prayer and subsequent silence is also being broadcast on television and radio with thousands tuning in.
It comes the day after the government banned "military-style" semi-automatic firearms and high capacity magazines like the weapons used in the attacks.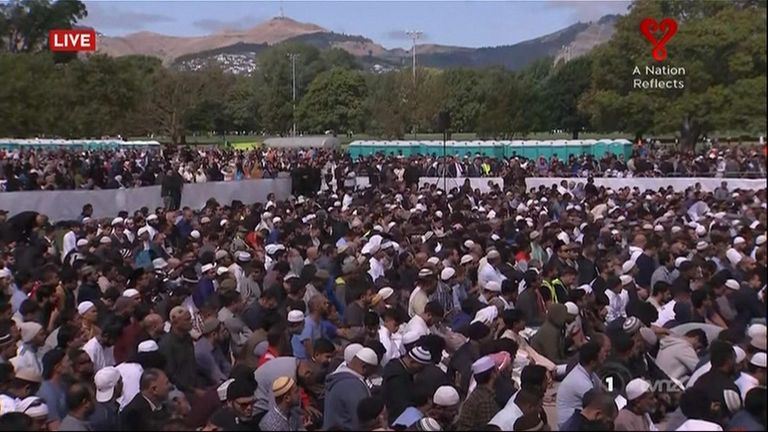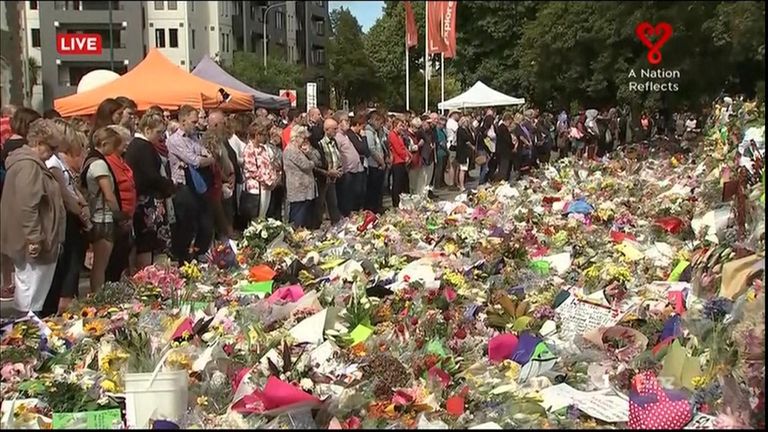 The country does not have a constitutional right to bear arms.
After the call to prayer, one of the mosque's leaders said: "Last week I stood in this mosque and saw hatred in the eyes of the terrorist.
"Today, from the same place I look out and see the love and compassion in the eyes of thousands of fellow New Zealanders and human beings, that fill the hearts of millions more, who are not with us physically but in spirit."
He said the terrorist sought to tear them apart, but that they had shown New Zealand was "unbreakable".
More follows…
US 'pipe bombs': Cesar Sayoc pleads guilty to using weapons of mass destruction | US News
Cesar Sayoc has pleaded guilty to posting "pipe bombs" to Democrats and critics of US President Donald Trump
The 57-year-old entered his plea in Manhattan, speaking in a shaky voice that at times fell into a whisper.
He admitted to sending 16 devices "designed to look like pipe bombs" consisting of a plastic pipe filled with powder from fireworks and fertiliser, a digital clock and wires.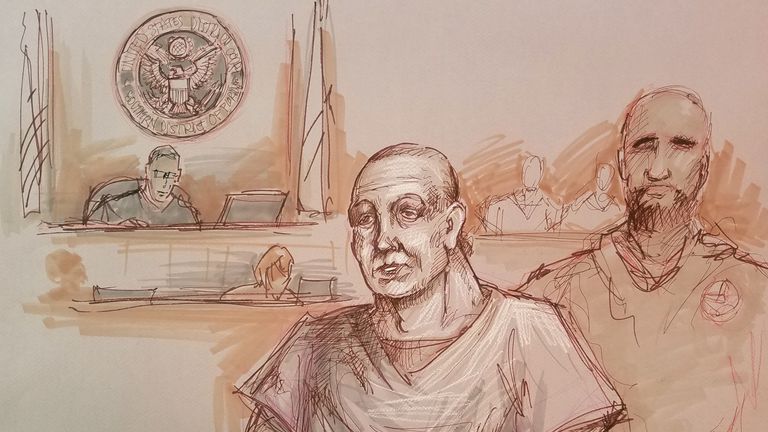 At one point, Sayoc began to cry. He said: "I know that these actions were wrong and I am extremely sorry."
He said it was not his intention for the devices to explode, kill or injure people – but acknowledged he knew there was a risk they could explode.
Sayoc, who had been working as a part-time pizza deliveryman, grocery worker and is a former stripper, faced charges of using weapons of mass destruction, mailing explosives with an intent to kill or injure people or property, and conveying threats through interstate commerce.
He was charged after his fingerprint was found on one of the devices.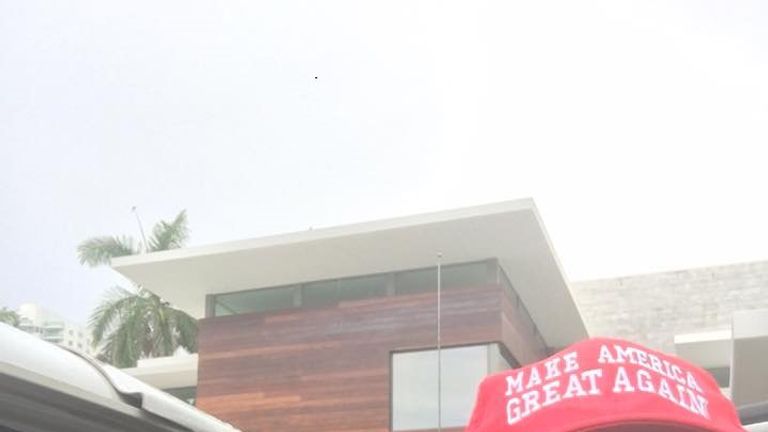 Thirteen explosive devices were sent to several high-profile figures, including Hillary Clinton, Barack Obama and Robert De Niro.
All of the devices were intercepted before reaching their intended targets and none exploded.
Sayoc faces up to life in prison when he is sentenced on 12 September.
Cyclone Idai: Aid workers struggle as 12,000 homes and schools destroyed | World News
I last heard from my small team in Beira at 4.30pm today.
Their homes have been damaged and they are still very anxious but they and their families are all safe.
For the past few days, staff had to travel nine miles (15km) to call us for updates as there was no phone signal.
It was raining heavily the whole time and the waters were rising.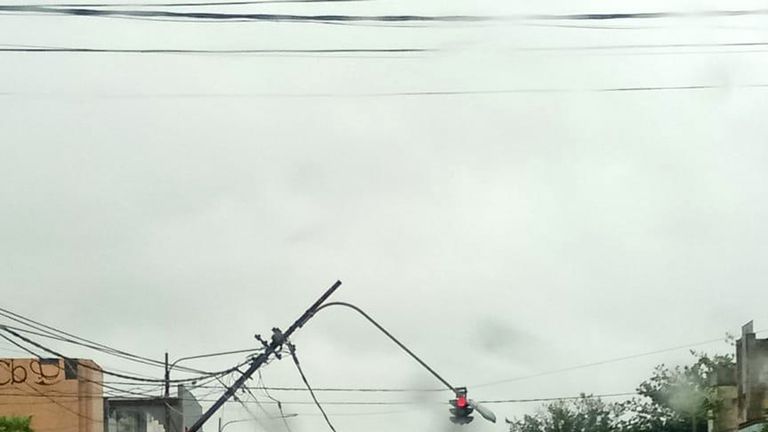 Since this morning they have been able to call from inside the city but the quality is very bad so it is still hard to
communicate and to get all of the details we need.
The latest information is that the rain seems so be slowing down, which is good news, but we are not sure if it will last.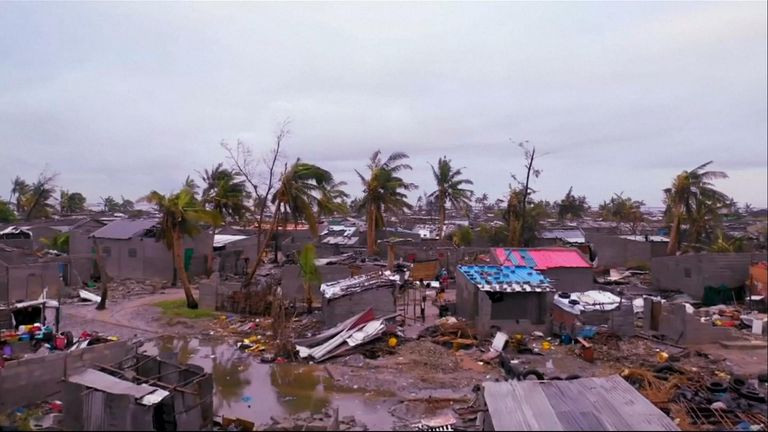 The water was at around eight metres (26ft) in many places but now has fallen to around five (16ft) – some internal roads can be used by many of the major routes out of Beira and connecting to rural areas are still impassable.
The airport and the port are starting to function again.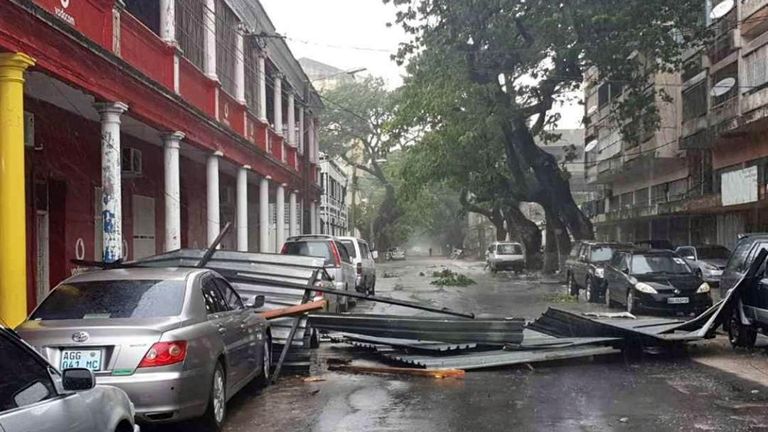 One priority is access to areas that still haven't been reached. Humanity and Inclusion's (HI) logistic expert will arrive in Beira on Saturday to assess the problems and try to co-ordinate a response – clearing roads, co-ordinating transport, organising stocks of aid etc.
A huge number of people have lost their homes, all of their belongings and their crops, so their needs are very far reaching.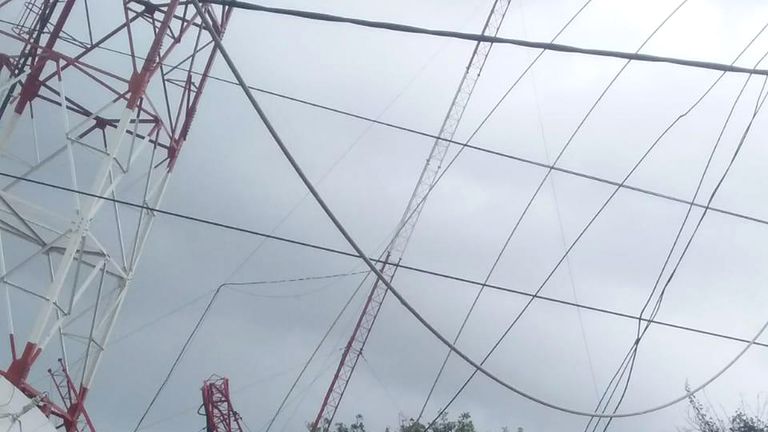 In the next few days, protection against diseases will also be essential, including mass vaccination programmes.
We believe more than 600,000 people are affected by the disaster, including 141,000 displaced people. Twelve thousand houses and schools have been destroyed alongside 85,000 hectares of crops.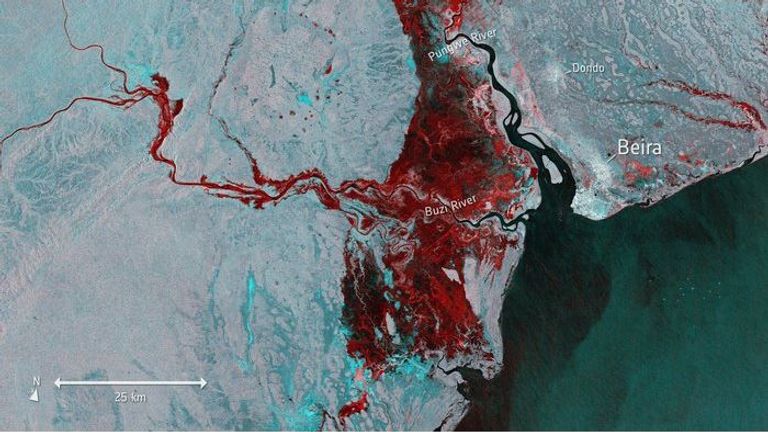 If heavy rains return, the situation will deteriorate.
I can confirm that there are a large number of people in need, including and perhaps especially, people with disabilities.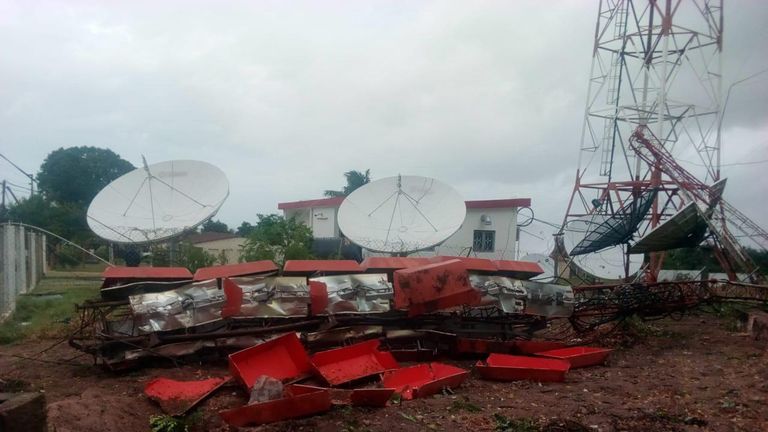 Before the cyclone, HI was working with 137 people with disabilities in Beira, including 28 children. We have not yet been able to confirm where they are, if they are safe and if they have access to humanitarian aid.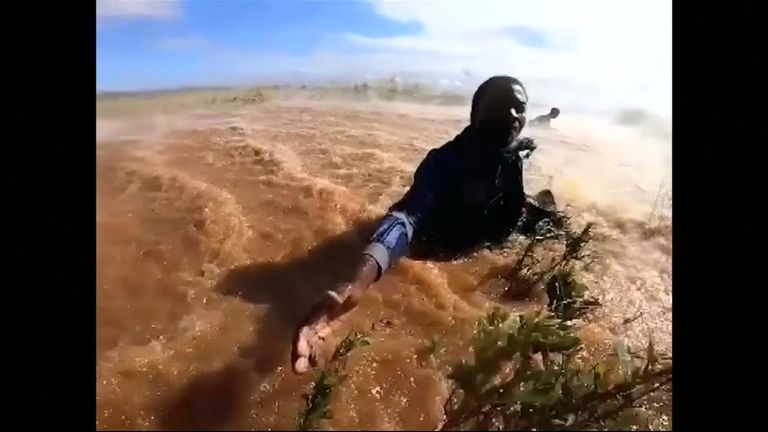 Our focus in the coming days will be the needs of the most vulnerable.
All humanitarian organisations are working in extremely complex conditions.The main challenge over the past days has been the communication network and access to the areas affected.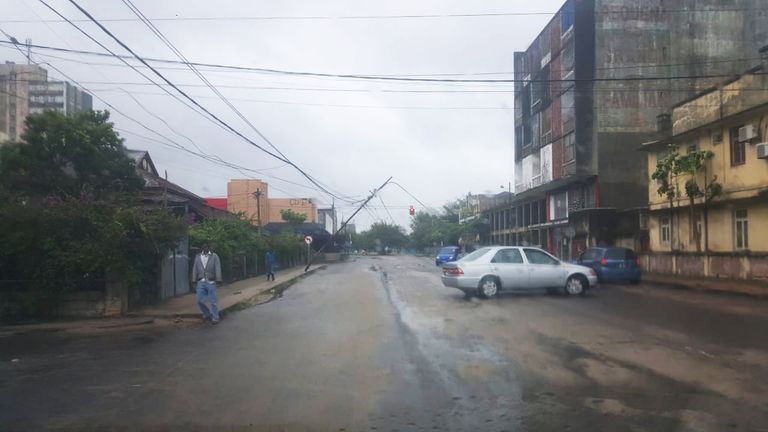 Due to these problems, we still don't have all of the information we need to be able to fully co-ordinate the response. But we are all working together, ensuring that everyone plays to their strengths.
HI will be focusing on providing logistics support to get the area up and running again and making sure that the most vulnerable survivors have access to appropriate support.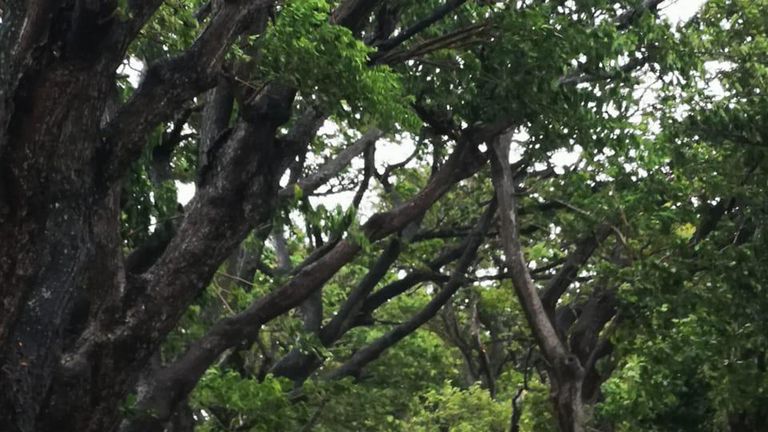 In any case humanitarian response plan is in place, and the firsts activities will start in a few days.
Due to the communication problems, I haven't been able to confirm these reports with our team, but the photos showing the scale of the destruction speak for themselves.
People have now been battling impossible conditions for almost a week. We need to reach everybody and provide some relief.
IH is raising funds to support vulnerable people impacted by the cyclone in Mozambique.
To donate to the DEC emergency appeal, visit their website, call the 24-hour hotline 0370 60 60 610, donate at any bank or Post Office or give £5 by texting SKY to 70000.