A British woman has been sentenced to six months in prison for slapping an immigration official in Indonesia.
Auj-e Taqaddas had blamed the officer after she missed her flight – and was captured on video supposedly swearing and hitting the victim at Bali's international airport in July 2018.
The 42-year-old was found guilty of violence against an officer who was carrying out his legal duty.
The footage, which went viral, appeared to show Taqaddas ranting at the officer and saying she would have to pay a fine for overstaying her visa and missing her flight.
She was asked to pay 300,000 rupiah (£16.60) per day she had overstayed her visa, which ran out in February, and would total £3,500.
Taqaddas then slapped his face and tried to grab her passport from him while continuing to scream swearwords at him.
She has appealed her six-month jail sentence – and during the trial, which began in December, she pleaded not guilty and claimed the video had been doctored.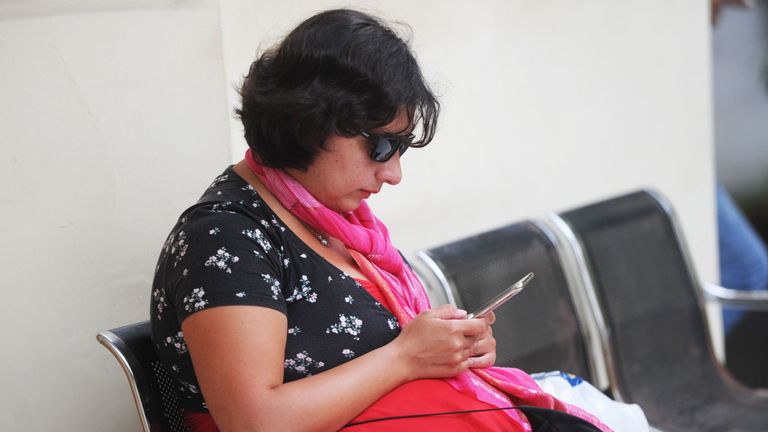 After sentencing, she said the court was corrupt and claimed to have been tortured by police three times, including on Wednesday.
"This is a sham court who was only listening to the dirty prosecutor who did not bring me to the court for six months," she said.
As she was escorted by two officials from the court, she shouted: "Indonesia is a criminal country. Indonesian law is corrupt. Indonesian judges are corrupt.
"No lawyer was provided. Indonesian immigration is corrupt."
Prosecutors had been seeking a 12-month jail term.
Taqaddas was taken to the courthouse by guards on Wednesday after missing several earlier court dates, authorities said.
At the end of January she disappeared from her hotel room hours before she was due in court and authorities could not find her, although she was on a no-fly list so could not escape Bali by plane.
Charles and Camilla to make history with royal trip to Cuba | World News
The Prince of Wales and the Duchess of Cornwall will make a historic visit to Cuba next month as the UK government continues "frank and open" discussions about the country's human rights record.
Clarence House confirmed they will be the first members of the Royal Family to carry out an official trip to the country as they revealed details of the couple's spring tour to the Caribbean from 17 to 29 March.
A palace spokesperson said: "Their royal highnesses' visit to St Lucia, Barbados, St Vincent and The Grenadines, St Kitts and Nevis and Grenada will celebrate the monarchy's relationship with these Commonwealth realms.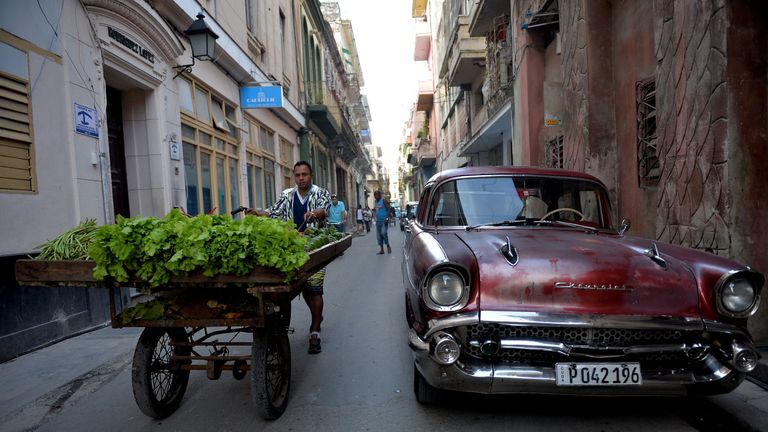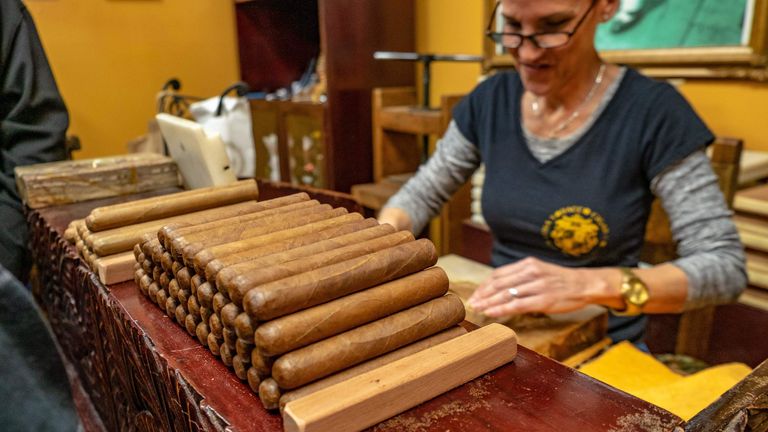 "Furthermore, at the request of the British government, their royal highnesses will also visit Cuba to highlight the growing bilateral relationship with the UK and showcase some of the cultural links between the two countries.
"Their royal highnesses will also visit the British overseas territory of the Cayman Islands to celebrate its place within the British family."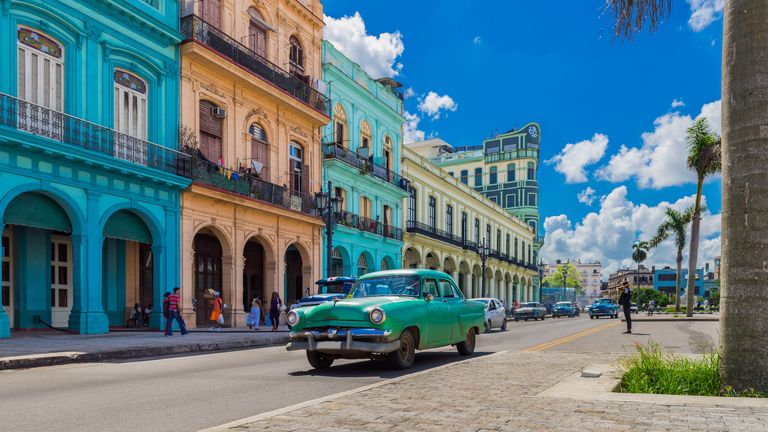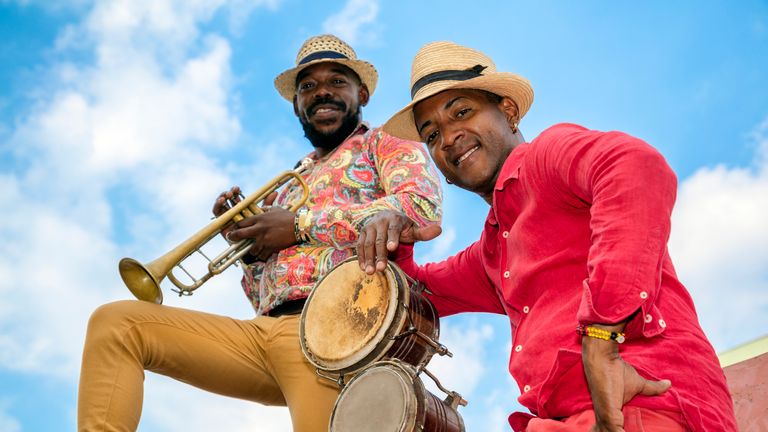 Cuba has been criticised by organisations such as Human Rights Watch and Amnesty International for its poor human rights record, lack of free speech and detaining activists.
Explaining why they had agreed to the royal visit, a spokesman for the Foreign and Commonwealth Office said: "There was an invitation to the Prince of Wales when the (Cuban) president visited the UK back in November, and the British government requested that their royal highnesses accept the invitation.
"This is part of our longstanding approach towards Cuba of engagement and open and frank dialogue over the issues that divide us like human rights, but also the engagement towards progress on the matters that bridge us together."
Asked if it was anticipated that human rights would be something the Prince of Wales would raise specifically, the spokesman added: "Human rights is a subject that we discuss government to government with the Cubans. We've done so regularly over the years and we continue to do so, there is also an EU dialogue with the Cubans which we support."
Prime Minister Theresa May has not visited Cuba.
Philip Hammond visited in 2016 when he was foreign secretary, and the Foreign Office says there have been regular ministerial visits since.
The full itinerary for their visit to Cuba has not been announced, but will primarily be based in Havana and involve meeting the President Miguel Diaz-Canel and focus on engagements looking at environmental issues and Cuba's vibrant culture.
It's understood there are currently no plans to meet Raul Castro, the first secretary of the communist party of Cuba and brother of Fidel Castro.
All royal visits are made at the request of the government and the Foreign Office.
The destinations chosen for royal tours are an indicator of which countries the UK government want to keep on side and promote closer ties with.
The "soft power" of the Royal Family is seen as an important diplomatic tool that can open doors that politicians cannot.
Now that the Queen no longer carries out overseas tours, any visits carried out by her heir, the Prince of Wales, are now seen to have an increased significance.
On a recent visit to the Supreme Court in London, the prince and duchess let slip that they were looking forward to their trip to Cuba.
Speaking after the visit, Baroness Hale, the president of the Supreme Court, said: "It will be quite an event for members of the Royal Family to visit Cuba.
"She said she loved the music and was interested in the architecture. And she did make a remark about she wasn't so sure about the food."
<a href='https://news.sky.com/story/elon-musks-malicious-ai-too-dangerous-to-release-say-developers-11638381'>Elon Musk's 'malicious' AI too dangerous to release</a>


<a href='https://news.sky.com/story/elon-musks-malicious-ai-too-dangerous-to-release-say-developers-11638381'>Elon Musk's 'malicious' AI too dangerous to release</a>

Source link
Trump announces national emergency to get Mexico border wall funding | US News
Donald Trump has announced a national emergency at the US-Mexico border as he attempts to bypass Congress and get funding for his controversial wall.
Speaking in the Rose Garden of the White House, the US president confirmed: "I'm going to be signing a national emergency."
Mr Trump said the wall was needed because "we have an invasion of drugs, invasion of gangs, invasion of people, and it's unacceptable".
Democrats have denied him the $5.7bn (£4.5bn) he says he needs to build the wall, and they have vowed to legally challenge Mr Trump's move, calling it unconstitutional.
Nancy Pelosi, the Democrat Speaker of the House of Representatives, and Chuck Schumer, the Senate's top Democrat, said: "The president's actions clearly violate the Congress exclusive power of the purse, which our founders enshrined in the constitution.
"The Congress will defend our constitutional authorities in the Congress, in the courts, and in the public, using every remedy available."
The president said he was expecting a lengthy legal challenge over his decision but insisted he would be successful in the Supreme Court.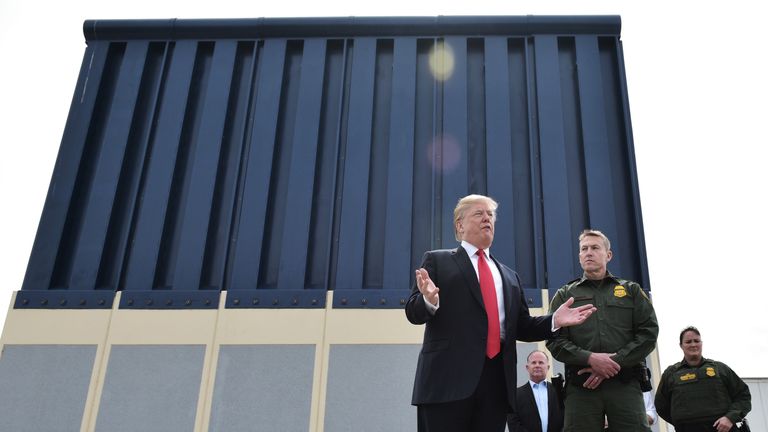 By declaring the emergency, he will be able to use his executive authority to tap funds from other sources to obtain a total of $8bn to construct the wall.
The White House says he plans to get money from the Treasury and Defence departments, but not cash earmarked for disaster relief.
A senior White House official said the administration had found nearly $7bn to reallocate to the wall, including $600m from a Treasury department forfeiture fund, $2.5bn from a defence department drug interdiction fund and $3.5bn from a military construction budget.
Mr Trump was also expected to sign a bipartisan government spending bill approved by Congress that would prevent another partial federal government shutdown.
Congress has given Mr Trump about $1.4bn for border barriers, well below the $5.7bn he has insisted he needed to build a wall.
He has argued the wall, which was among his key 2016 election pledges, is needed to curb illegal immigrants and illicit drugs coming across the southern border.
This is despite statistics that show illegal immigration there is at a 20-year low and that many drug shipments are likely smuggled through legal ports of entry.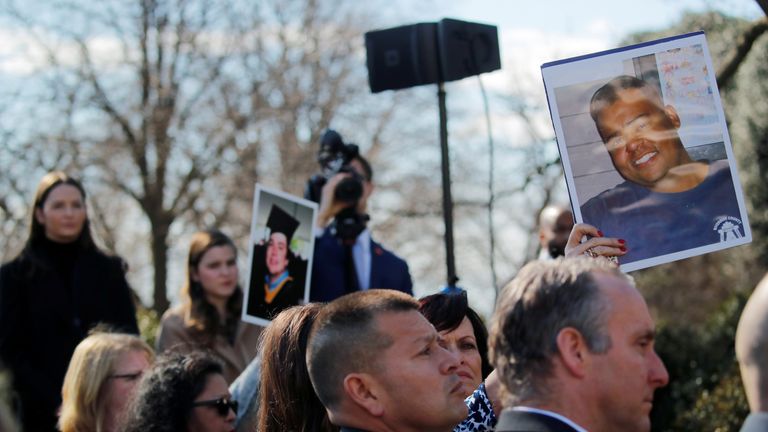 At the White House event, several women holding pictures of family members killed by illegal immigrants watched the president make his Rose Garden speech.
He mentioned the "angel families" as he announced the emergency declaration.
Meanwhile, he also spoke positively about US-UK trade as the 29 March date looms for the UK's expected departure from the EU.
He said: "We have a very good trading relationship with UK and that's just been strengthened further.
"So with the UK we're continuing our trade and we are going to actually be increasing it very substantially as time goes by.
"We expect that the UK will be very, very substantially increased as it relates to trade with the United States. The relationship there also is very good."