A Fox News host told viewers live on air that he has not washed his hands in a decade because "germs are not a real thing". 
On the right-wing channel's breakfast show, Fox And Friends, Pete Hegseth claimed germs don't exist because they cannot be seen by the naked eye.
The presenter said he has improved his health since he stopped washing his hands because it is a way of "inoculating" himself.
The insanitary habit emerged after co-host Jedediah Bila revealed how Hegseth had been eating day-old pizza in the studio.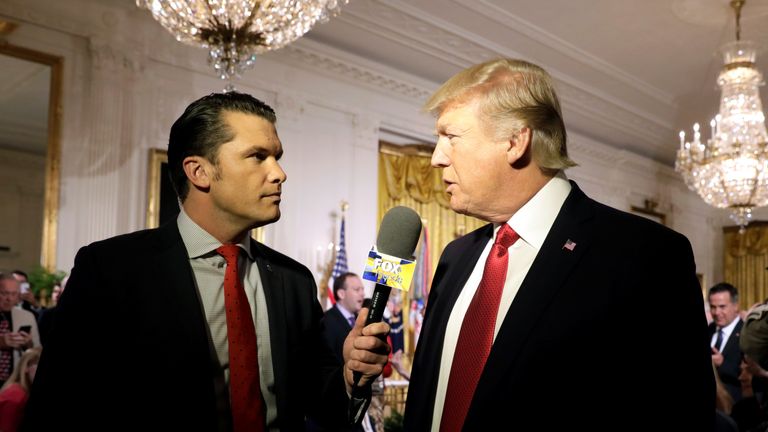 In his defence, the presenter said: "Pizza Hut lasts for a long time."
As a New Year's resolution, Hegseth had vowed to say things on air that he would normally say off air.
It is unclear whether his viewers are grateful – and after his lack of handwashing emerged, he was described as "gross" and "disgusting" on Twitter.
I wonder if @PeteHegseth would be cool with restaurant workers preparing his food after deliberately not washing their hands?

— Bradley P. Moss (@BradMossEsq) February 10, 2019
Guidance from the NHS states that washing your hands protects against illnesses such as food poisoning, flu and diarrhoea.
It recommends that people should spend about 20 seconds washing their hands, or about as long as it takes to sing Happy Birthday.
The World Health Organisation has recently launched the Save Lives: Clean Your Hands campaign to encourage healthcare workers to take care of their hand hygiene.
Emiliano Sala's funeral to be held in Argentina | World News
The funeral of Emiliano Sala is set to take place in Argentina following his death in a plane crash over the English Channel.
The footballer's relatives wept after his body arrived in Buenos Aires on Friday before being taken to his home province of Santa Fe.
The 28-year-old striker died last month, just two days after completing a £15m move from French club Nantes to Cardiff City.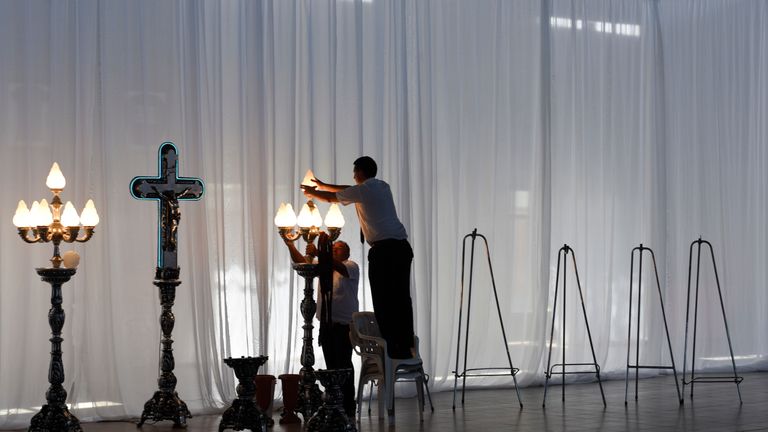 His funeral is taking place in his hometown of Progreso from 10am UK time (7am local time), with Cardiff manager Neil Warnock and chief executive Ken Choo expected to attend.
Martha Kelner, Sky News' sports correspondent, who is in Progreso, said Sala's body will be cremated in Santa Fe in line with his family's wishes.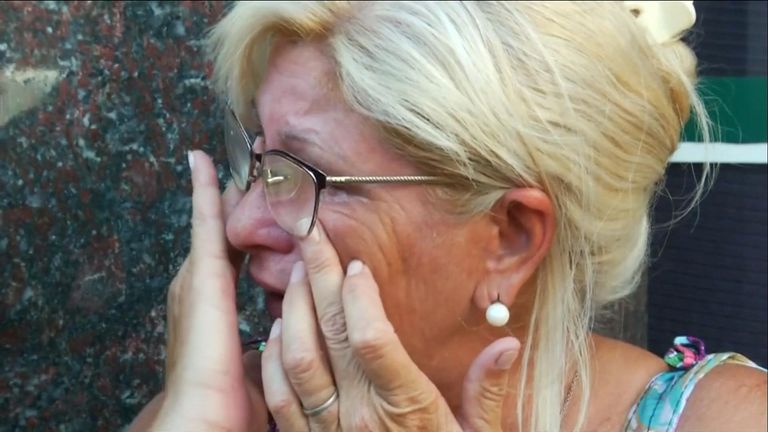 The Argentinian striker was travelling to Cardiff in a private plane with pilot David Ibbotson when it crashed in the English Channel near Alderney on 21 January.
Sala's body was recovered from the wreckage on 7 February but Mr Ibbotson remains missing, with funds being raised to continue the search for the 59-year-old from Lincolnshire.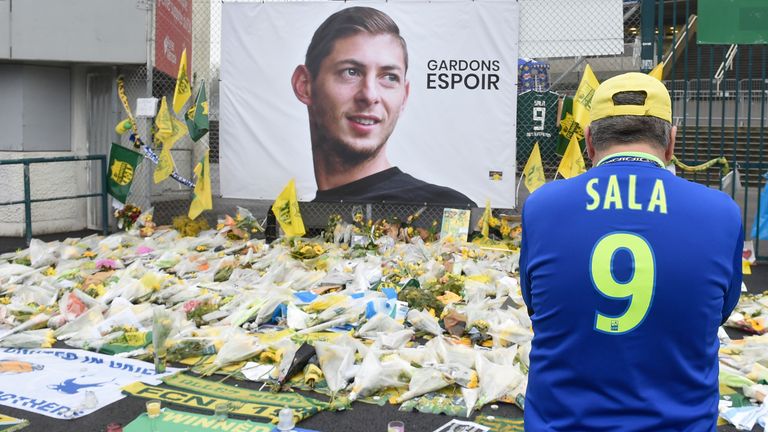 A post-mortem examination confirmed Sala had died from "head and trunk injuries", Dorset Coroner's Court heard.
Nantes, for whom Sala scored 42 goals in 120 league appearances, will be represented at his funeral by defender Nicolas Pallois and general secretary Loic Morin.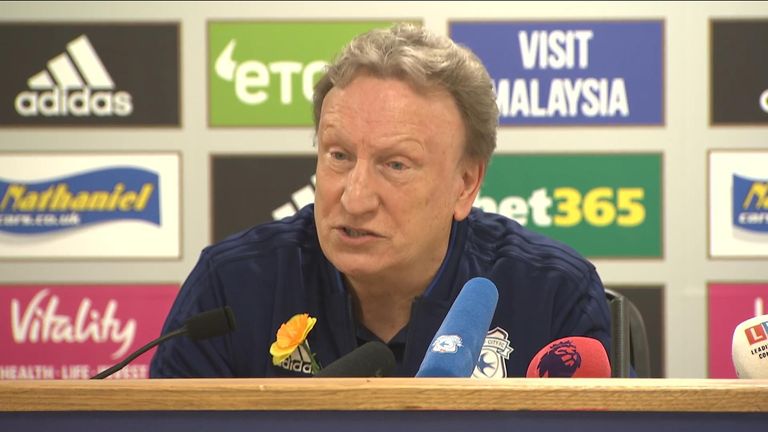 Sala's boyhood club, San Martin de Progreso, posted an emotional tribute on Facebook earlier this week, saying: "We are waiting for you… like the first day you left but this time to stay with us forever.
"You went and you are an example for everyone. Eternally in our hearts."
Paul Manafort faces more than 19 years in prison – US court filing | US News

Prosecutors for special counsel Robert Mueller have urged a federal judge to impose a strict prison sentence for President Donald Trump's former campaign manager Paul Manafort.
Manafort, 69, was found guilty in August last year of eight counts of bank and tax fraud.
In their sentencing memo filed in US District Court for the Eastern District of Virginia, prosecutors recommended that Manafort should face between 19.6 and 24.4 years in prison.
He also faces having to pay between $50,000 and $24m in restitution.
"In the end, Manafort acted for more than a decade as if he were above the law, and deprived the federal government and various financial institutions of millions of dollars," the prosecutors wrote.
"The sentence here should reflect the seriousness of these crimes, and serve to both deter Manafort and others from engaging in such conduct."
Manafort has been in jail for several months as he awaits his formal sentencing.
His lawyers have said the incarceration has created a mental and physical strain on Manafort, who has recently used a wheelchair in court appearances.
:: The Mueller probe: What is it all about and who's being investigated?
Manafort was one of the first people in US President Donald Trump's circle to face criminal charges as part of Mr Mueller's investigation into whether the Trump campaign colluded with Russia to tilt the 2016 presidential election in his favour.
Mr Trump has denied colluding and called the probe a "witch hunt", while Russia has denied meddling in the election.
None of the charges Manafort faced related directly to Russian interference in the 2016 campaign.
Five dead and officers wounded in mass shooting in Aurora, Illinois | US News
A gunman has killed five people and wounded five police officers at a warehouse near Chicago.
Police identified the killer as 45-year-old Gary Martin, who was an employee at the industrial complex in Aurora, Illinois, and confirmed he had also died after being shot.
Local media showed dozens of emergency vehicles outside a building housing the Henry Pratt company in Aurora, a city about 40 miles west of Chicago.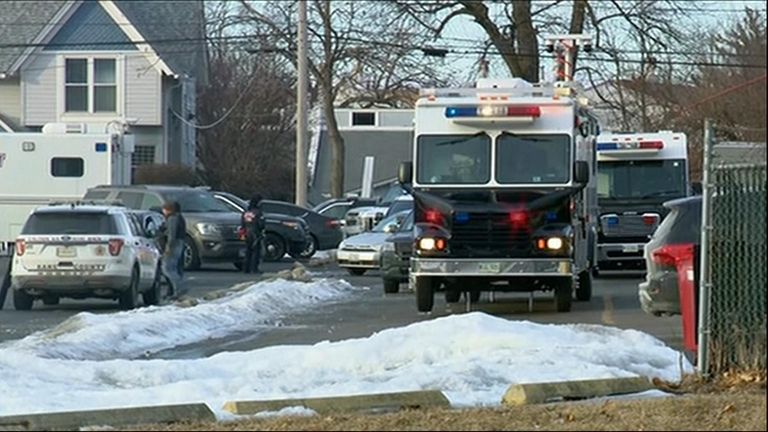 Police chief Kristen Ziman said the five wounded officers were shot at as soon as they entered the building.
Authorities say the officers are in a stable condition.
A sixth officer was also hurt but was not hit by gunfire.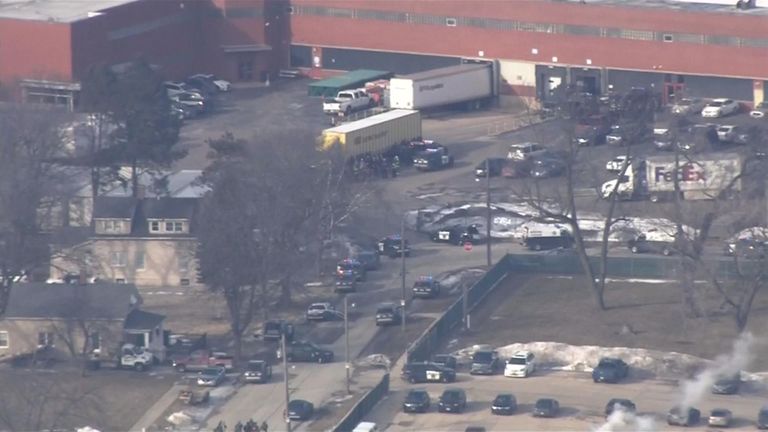 US President Donald Trump praised the response of emergency crews to the mass shooting.
He tweeted: "Great job by law enforcement in Aurora, Illinois. Heartfelt condolences to all of the victims and their families. America is with you!"
More follows…