A BBC cameraman was shoved as he filmed a Donald Trump rally in the US, in what has been described as an "incredibly violent attack".
Ron Skeans was filming a rally in Texas on Monday night when he was assaulted by one of the president's supporters.
Washington correspondent Gary O'Donoghue said Mr Trump had "repeatedly goaded" the crowd and attacked the media beforehand.
The suspect, who appeared to be wearing a red "Make America Great Again" hat, got on to the reporters' platform – giving the experienced cameraman a "very hard shove".
Footage shows Mr Skeans losing control of the camera for about 10 seconds before his shot focuses on a swearing man who is being restrained.
In a statement, the BBC said on Tuesday: "Ron Skeans was violently pushed and shoved by a member of the crowd while covering a President Trump rally in Texas last night.
"The man was removed by security and Ron is fine.
"The president could see the incident and checked with us that all was okay. It is clearly unacceptable for any of our staff to be attacked for doing their job."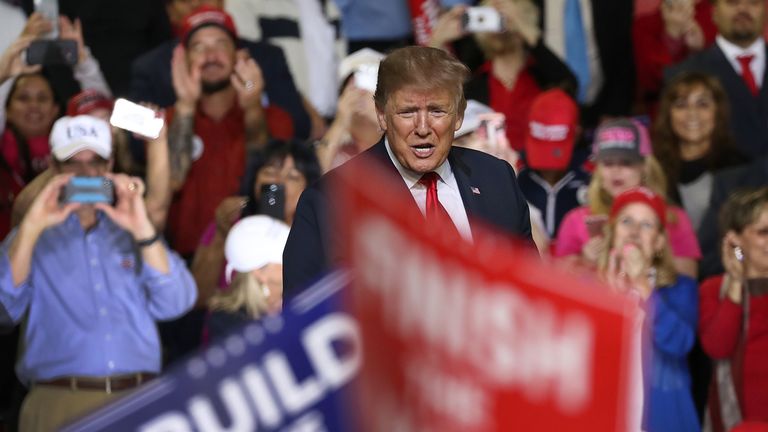 Mr O'Donoghue shared footage of the incident on Twitter, writing: "This is the shameful moment when my cameraman Ron Skeans was attacked by @realDonaldTrump supporter in El Paso – after the President repeatedly goaded the crowd over supposed media bias.
"Happily Ron is fine #TrumpElPaso."
Mr O'Donoghue told the Today programme that a goading of the crowds against the media is a "constant feature" of Trump rallies.
The correspondent, who is blind, said: "I have been spat at before, they hurl abuse at American colleagues in particular."
His Twitter post is gaining traction on social media, with many users commenting on the incident.
One person said: "Absolutely horrific! The fault is on @realDonaldTrump himself *and* his supporters involved!"
Another wrote: "It must be like swimming in a shark tank."
This is the shameful moment when my cameraman Ron Skeans was attacked by @realdDonaldTrump supporter in El Paso – after the President repeatedly goaded the crowd over supposed media bias. Happily Ron is fine #TrumpElPaso pic.twitter.com/F3pv04fRBg

— Gary O'Donoghue (@BBCBlindGazza) February 12, 2019
During the rally in El Paso, Mr Trump told crowds that 69,000 people had signed up to attend the event.
The president said: "The arena holds 8,000 and thank you fire department, they got in about 10 [thousand].
"But if you really want to see something, go outside. Tens of thousands of people are watching screens outside."
A spokesman for the El Paso fire department has reportedly rejected Mr Trump's claim and said 6,500 people were allowed inside the venue – the building's capacity.
Labour MP Grahame Morris apologises over fake Israel attack video | Politics News

A Labour MP has come under fire for posting a video he claimed showed Israeli soldiers attacking Palestinian children "for fun", but which appears to have actually been filmed in Guatemala.
Grahame Morris apologised after the Israeli Defence Force (IDF) accused him of spreading "lies".
He shared the video from a prominent pro-Jeremy Corbyn account on Twitter showing a man dressed in camouflage beating a young boy up against a wall.
"Marvellous, absolutely marvellous the Israeli Army, the best financed, best trained, best equipped army in the world caught on camera beating up Palestinian children for the fun of it. May God forgive them," the ex-shadow secretary of state wrote.
He was challenged by the IDF, who said: "The only marvellous thing here are your lies."
"These are not IDF soldiers, apologies would be in order," it added.
Al Jazeera reported the viral video is from 2015, and showed a Guatemalan soldier beating a young boy for running away.
Mr Morris apologised for the "honest mistake" but added: "There are lots of verifiable documented examples of the IDF abusing Palestinian child prisoners I have seen for myself in court in the West Bank.
"But am harvesting and documenting a few more of my trolls yet thanks."
He has not deleted the original post, sent to his 29,000 followers.
The post was originally sent by Rachael Swindon – a popular Twitter account that brags about being blocked by around 80 Conservative MPs.
It deleted the video after people pointed out it did not show IDF soldiers, and said: "Some people have noticed I've been highlighting quite a few videos of the disturbing treatment of the people of Palestine recently.
"More so than normal. When you watch the videos you can see why a big mouth like me can't keep quiet about it."
Oil prices at 2019 high as Trump takes aim at Iran | Business News
The cost of Brent crude oil has surged to its highest level since last November after the US signalled it was to step up economic pressure on Iran.
The Trump administration had announced on Monday that major buyers of Iranian oil including Japan, South Korea, Turkey, China and India must cease their purchases by 1 May.
Eight countries in all had, last November, been given a six month exemption from new US sanctions against Iran that were imposed when Donald Trump pulled the US out of the 2015 Iran nuclear accord.
The so-called sanction waivers effectively gave the nations more time to find alternative sources of supply.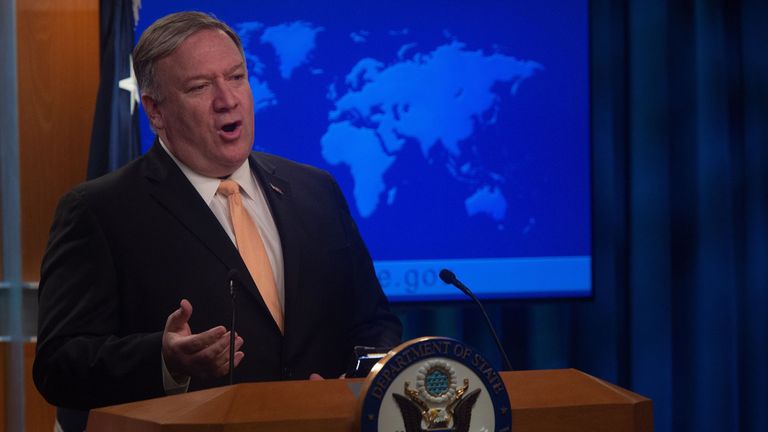 The US said any country importing Iranian oil after 1 May faced the prospect of sanctions themselves.
A statement said: "This decision is intended to bring Iran's oil exports to zero, denying the regime its principal source of revenue."
The move prompted oil prices to hit levels not seen since last November despite analysts saying there was plenty of spare capacity to satisfy demand.
However, a note by Barclays said the decision would "lead to a significant tightening of oil markets" and posed a "material upside risk" to its forecast of a $70 a barrel average for 2019.
Brent Crude topped $74 a barrel – rising almost 1% when trading resumed in Asia and Europe after the Easter break.
According to figures produced by data specialists Refinitiv, Iran pumped only one million barrels per day in April.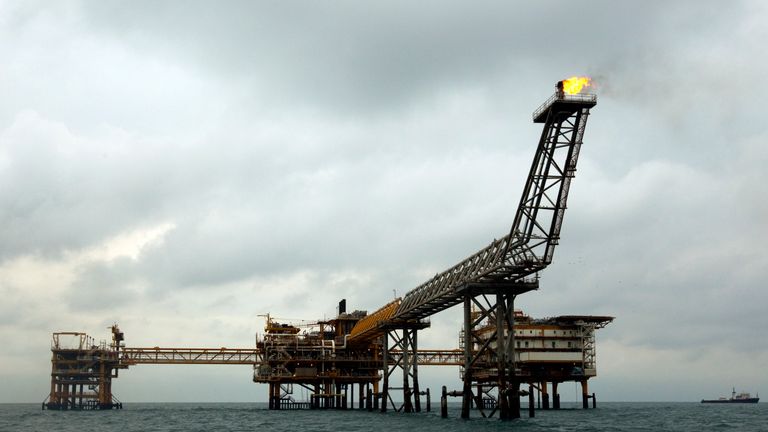 Before sanctions were reimposed, it had been producing three million barrels – making it the fourth-largest member of the OPEC group of oil-producing nations.
Ellen Wald, non-resident senior fellow at the Global Energy Centre of the Atlantic Council, told Reuters news agency the US "expect" Saudi Arabia and the United Arab Emirates to replace the Iranian oil.
But she added: "This is not necessarily the way Saudi Arabia sees it".
Any move by the kingdom and its OPEC allies to raise production could place price rises at risk given shaky global demand and the likelihood it would prompt US shale producers to follow suit to maintain market share.
Video shows suspected suicide bomber entering Sri Lanka church | World News
CCTV footage has emerged of a suspected suicide bomber entering St Sebastian's Church in Negombo moments before an explosion ripped through the building.
The Archbishop of Colombo, Cardinal Malcolm Ranjith, said at least 110 people were killed at St Sebastian's, the deadliest of a series of attacks against churches and luxury hotels that left at least 310 people dead.
The footage, broadcast widely on Sri Lankan news channels, tracks the movements of a young bearded man with a backpack, outside the building.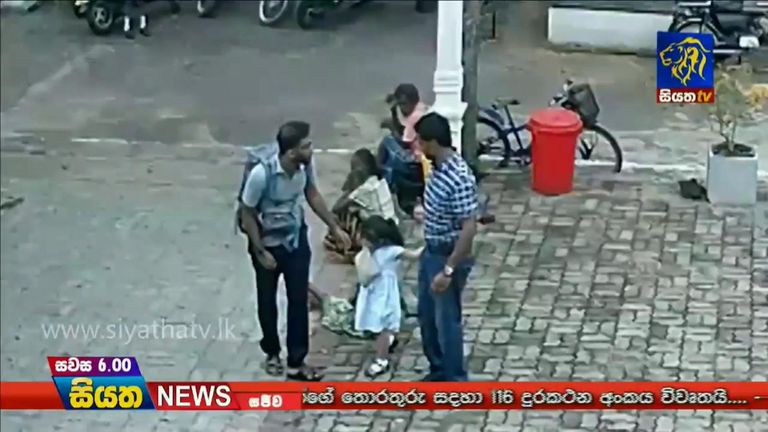 The same man is then picked up on St Sebastian's internal cameras entering the church packed with Easter Sunday worshippers.
The video stops before the bomb is detonated. Pictures of the aftermath of the explosion show blood-stained pews, the roof ripped off and knocked out doors and windows.
As well as St Sebastian, churches in Batticaloa on the east coast and Colombo's Kochchikade district along with the Shangri-La, Kingsbury and Cinnamon Grand hotels in the country's capital were targeted.
Authorities said all the attacks were carried out by suicide bombers.
A government minister said militant group National Thawheed Jama'ut was behind the attacks, with Sri Lankan police investigating whether warnings of the attack were ignored or missed before the blasts.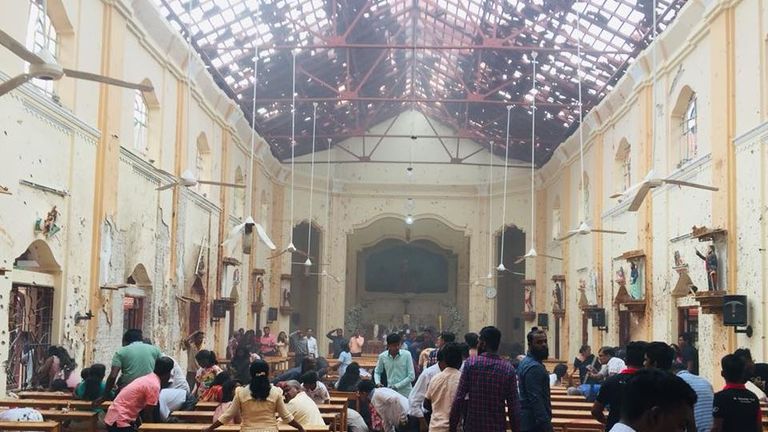 Known locally as "Little Rome", the seaside town of Negombo has dozens of churches and is at the centre of Sri Lanka's Catholic community.
Around 65% of Negombo's 140,000 residents are Catholic, compared to just 6% in the country as a whole.