George Clooney has hit out at media treatment of the Duchess of Sussex, comparing it to that of Princess Diana and saying: "We've seen how that ends."
The actor, who attended the royal wedding with wife Amal last year, said Meghan was a "seven months pregnant" woman who is being "pursued and vilified".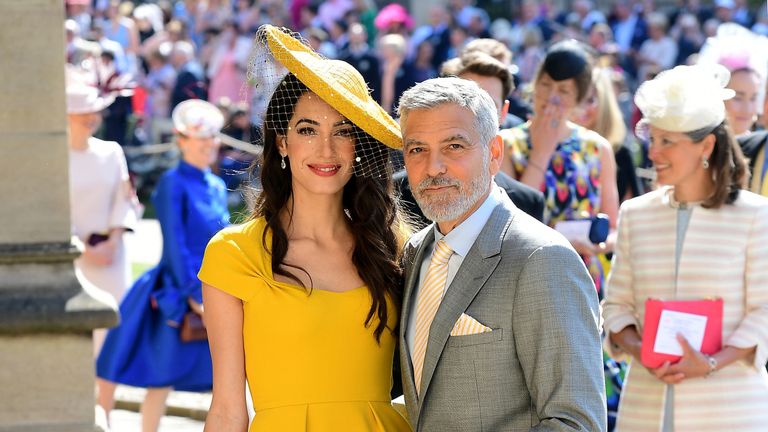 It comes after the publication of a personal letter apparently written by the duchess to her father, Thomas Markle, telling him her heart was "broken into a million pieces" because he gave press interviews, fabricated stories and attacked Prince Harry.
Clooney, 57, made the comments after joking about a report suggesting he would be named godfather to Harry and Meghan's baby.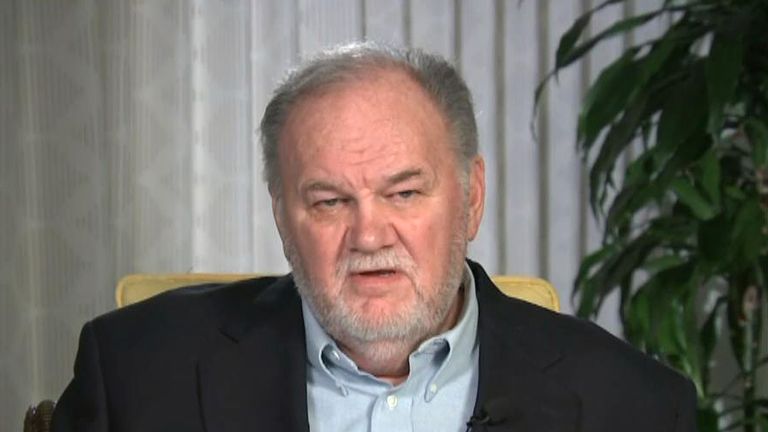 Speaking at an event in Los Angeles, the Hollywood star said: "I do want to say, I just saw this piece.
"They're just chasing Meghan Markle everywhere, she's been pursued and vilified.
"She's a woman who is seven months pregnant and she is being pursued and vilified and chased in the same way that Diana was, and it's history repeating itself. And we've seen how that ends."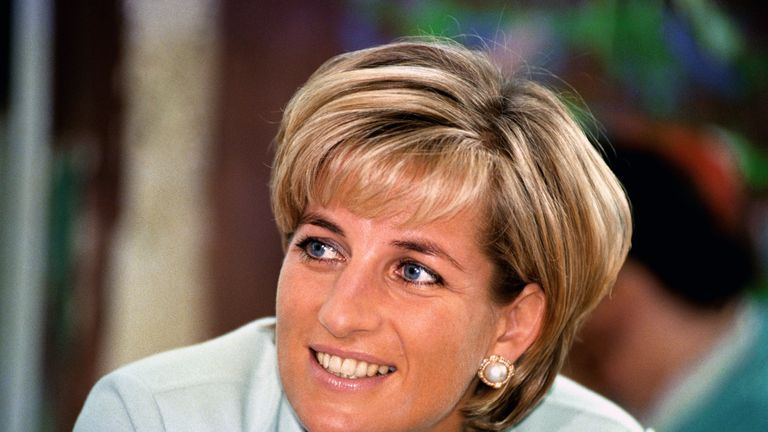 Clooney said it was "irresponsible" and that Meghan was getting a "raw deal".
He continued: "I can't tell you how frustrating it is to see that. You're taking a letter from a daughter to a father and broadcasting it everywhere.
"She's getting a raw deal there, it's irresponsible. I'm sort of surprised by that."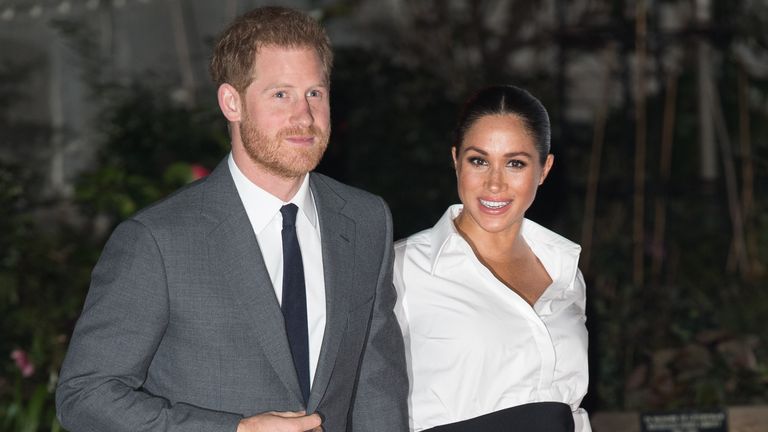 Clooney and Amal, a human rights lawyer, are parents to 18-month-old twins, Ella and Alexander.
He joked that he had enough "s***" to deal with without becoming a godfather as well.
"I'm now a father of twins," he said. "I've got enough s***. Literally, literally s***."
Former Suits actress Meghan, 37, is estranged from her father after a string of high-profile incidents following her engagement to Harry.
Days before the royal wedding, Mr Markle, who lives in Mexico, allegedly staged paparazzi photos of himself. He did not attend the ceremony, held in Windsor in May last year, after he suffered a heart attack.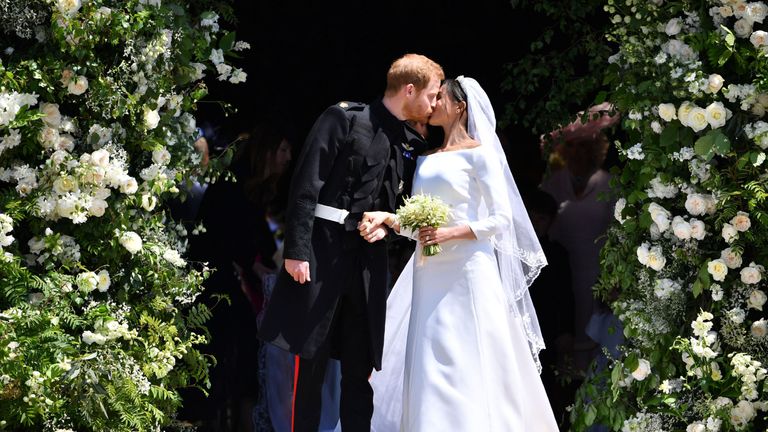 He has told media outlets he has been shunned by his daughter and her husband, and has made public appeals for her to get in touch with him.
The tone of the coverage on Meghan has shifted in recent months, amid reports that the duchess has been upsetting the royal staff and whether she has fallen out with Kate.
Meghan revealed in January that her baby is due around the end of April or beginning of May.
Israel Folau: Rugby star's hearing date set over homophobic Instagram post | World News
A date has been set for Australian rugby star Israel Folau's code of conduct hearing over his homophobic Instagram post.
The player will face a three-person panel on 4 May where he could be sacked after posting on social media that gay people were "going to hell".
Folau, 30, who was charged with a code of conduct breach, will plead his case to representatives from Rugby Australia, the Rugby Union Players' Association and a lawyer.
Rugby Australia and his club side New South Wales Waratahs have both said they intended to sack him over the post.
In a statement, the governing body said: "Rugby Australia has today confirmed the Code of Conduct hearing for Wallabies and Waratahs back Israel Folau will commence on Saturday 4 May.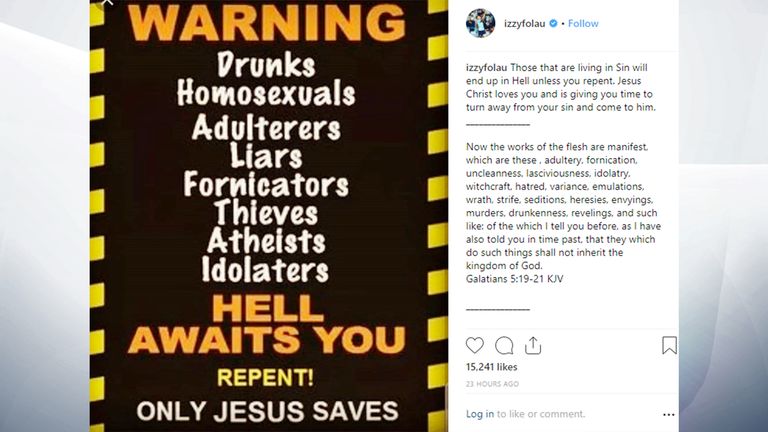 "The hearing will be heard by a three-member panel consisting of John West (Chair), Kate Eastman, and John Boultbee at the Rugby Australia Building in Sydney."
Folau, a devout Christian, has been stood down from all rugby by the Waratahs, while several of his teammates have spoken out against his comments.
Australia coach Michael Cheika has said he was unlikely to select him again, a setback for the team's hopes of winning the Rugby World Cup in Japan later this year.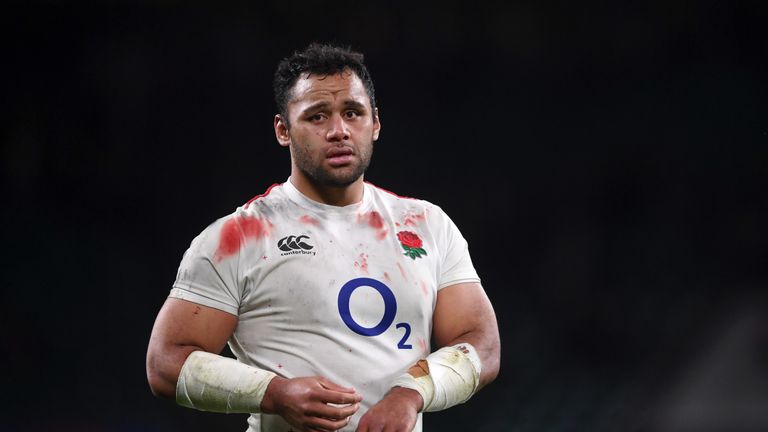 England player Billy Vunipola, who liked Folau's Instagram post, was booed by supporters for a second time and approached by a fan on the pitch while playing for his club side Saracens on Saturday.
Vunipola, 26, refused to unlike the message and expressed sympathy for Folau's views in his own social media post.
He was warned about to his future conduct by the Rugby Football Union.
Justin Gleeson, the former solicitor-general of Australia, will be Rugby Australia's lawyer at the hearing.
An extra day has been allocated for the hearing if needed.
Tesla investigating after video shows vehicle exploding in car park | Science & Tech News
Tesla is urgently investigating a video that appears to show one of its cars exploding in a Shanghai car park.
The video, first posted to social media in China, shows a Tesla Model S billowing smoke and then bursting into flames.
According to the timestamp on the video, it was recorded on Sunday evening.
The footage also shows serious damage caused to the cars parked next to the Tesla.
The video's authenticity has not yet been verified and the cause of the apparent explosion is unclear.
However, a spokesperson for Telsa told Sky News: "We immediately sent a team onsite and we're supporting local authorities to establish the facts.
"From what we know now, no one was harmed," they added.
The spokesperson declined to comment on whether the incident would be raised with investors – the company's first quarterly report of the year is just days away.
The video went viral on Chinese microblogging platform Weibo, where users joked about being wary of parking next to a Tesla.
The electric car manufacturer is aiming to increase sales in China, which currently provides 20% of its revenues, but has had difficulties following trade disagreements between Beijing and Washington.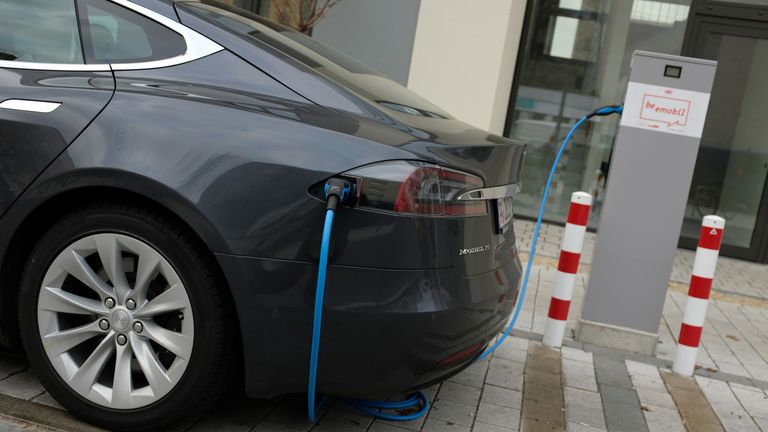 It currently imports all of its cars from the US, but a planned factory in Shanghai is expected to allow it to reduce its exposure to import tariffs.
According to Reuters, there have been at least 14 instances of Tesla's electric vehicles catching fire since 2013 – with the majority of these occurring after the vehicle was involved in a crash.
The car in the latest explosion video appears to be undamaged.
Tesla claims that its cars are 10 times less likely to experience a fire than traditional vehicles, although it is unclear whether those figures reference typical usage or in the incident of a crash.
Samsung Galaxy Fold launch events postponed after review devices 'break' | Science & Tech News

Samsung has reportedly postponed two launch events for its Galaxy Fold smartphone after some reviewers claimed it broke after just two days.
The first foldable device from a major manufacturer, it is similar in size to a normal phone when closed but opens out to form a tablet-sized screen.
Journalists posted scathing reviews last week, saying their handsets had become "unusable" 48 hours after receiving them.
The events were scheduled in Hong Kong and Shanghai this week, but the company is now said to have pushed those dates back.
The screen on my Galaxy Fold review unit is completely broken and unusable just two days in. Hard to know if this is widespread or not. pic.twitter.com/G0OHj3DQHw

— Mark Gurman (@markgurman) April 17, 2019
Whether the postponement is due to negative press caused by potentially faulty review copies is unclear.
The South Korean company has called the Fold "unlike any device that has come before it".
It also features six cameras and will cost about £1,500.
The company claimed it could be opened and closed 200,000 times – or 100 times a day for five years.
Reviewers said removing the plastic film from the interior screen made the phone unusable – although keeping it on did not seem to prevent other devices from breaking.
Bloomberg's Mark Gurman tweeted that the "screen on my Galaxy Fold review unit is completely broken and unusable just two days in".
The Verge's Dieter Bohn, and CNBC's Steve Kovach also had issues with the screen.
It is not the first time Samsung has experienced a difficult product launch.
Its Galaxy Note 7 device was recalled because the batteries were spontaneously combusting prompting a widespread ban on the devices by airlines.