Airbus has blamed weak sales for its decision to scrap production of the A380 superjumbo – the world's largest airliner.
The European aerospace giant confirmed on Thursday it would deliver the final aircraft, with its two decks of cabins and room for 544 passengers, in 2021.
Following months of speculation over the plane's future, Airbus said it had taken the decision after Emirates scaled back an order for A380s – choosing instead to focus on smaller planes.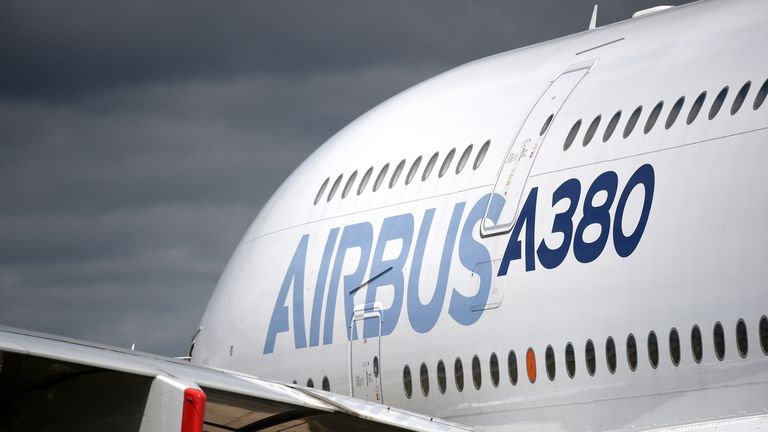 Airbus chief executive Tom Enders said: "As a result of this decision we have no substantial A380 backlog and hence no basis to sustain production, despite all our sales efforts with other airlines in recent years.
"This leads to the end of A380 deliveries in 2021. The consequences of this decision are largely embedded in our 2018 full year results."
They showed losses of £788m from the A380 programme and hugely delayed A400M military transporter plane putting a dent in profits.
Nevertheless, Airbus said it made £2.7bn in overall net profits – a jump of 29% on the previous year.
The company said it planned talks with unions over the potential for harm to up to 3,500 jobs connected to the superjumbo, which is assembled in France.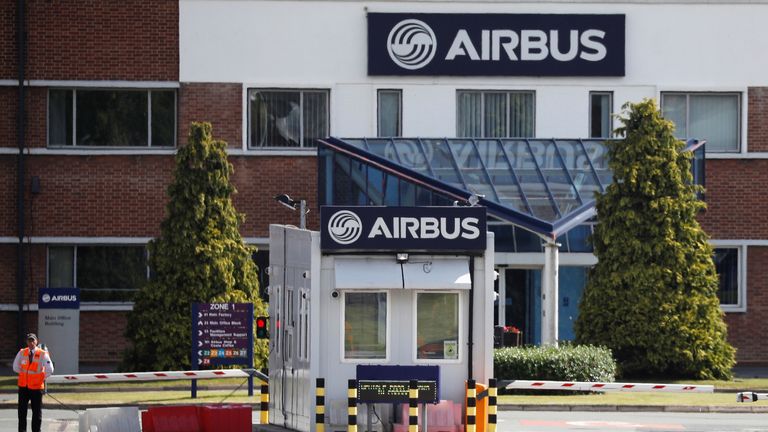 It is unlikely the firm's operations in the UK, which employs 14,000 staff and where all its wing assembly takes place, will be badly affected though Mr Enders warned last month it could move operations abroad in the event of hard Brexit "madness".
The company later admitted to Sky News that Downing Street had asked it to make clear the impact of a no deal scenario.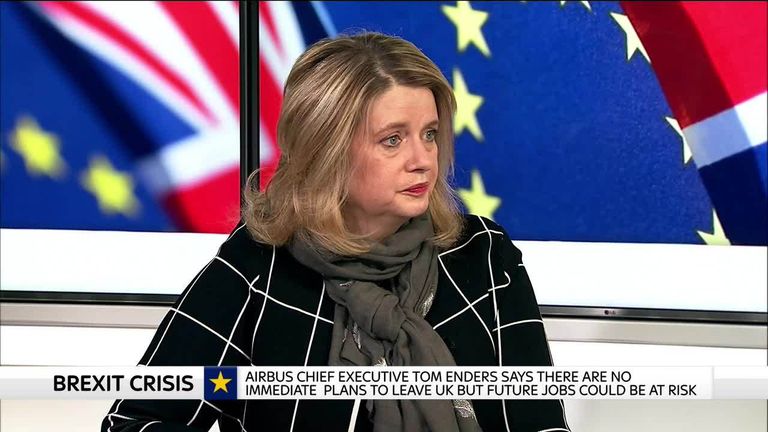 The A380 was first launched 14 years ago as a challenger to fierce rival Boeing's 747 jumbo jet but its popularity has struggled to take off.
Emirates said it was "disappointed" to give up its order – citing new plane and engine technology – leaving just 14 superjumbos in the production pipeline for the Middle East carrier as it opted to pick up a total of 70 of the smaller A350 and A330neo models instead.
Just one other airline has A380s on order, with Japan's ANA due to have three delivered.
More follows…
Pirate developers using Apple tech to spread hacked iPhone apps | Science & Tech News
Hacked versions of iPhone apps such as Spotify, Minecraft and Pokemon Go have been distributed by software pirates who have hijacked Apple's technology.
Reuters reports that so-called enterprise developer certificates are being used to allow people to stream music without ads and get around fees and rules in games – meaning Apple and legitimate app makers are losing money.
The pirate developers are breaking rules which state apps can only be distributed to the public through the App Store.
Users downloading modified versions are also violating the terms of service of almost all major apps.
The pirates allegedly producing the apps – such as TutuApp, Panda Helper, AppValley and TweakBox – did not respond to requests to comment, Reuters says.
Apple has no way of tracking the spread of modified apps but it can cancel the certificates if it finds misuse.
"Developers that abuse our enterprise certificates are in violation of the Apple Developer Enterprise Program Agreement and will have their certificates terminated, and if appropriate, they will be removed from our Developer Program completely," an Apple spokesperson told the news agency.
"We are continuously evaluating the cases of misuse and are prepared to take immediate action."
Enterprise developer certificates are intended to allow businesses to distribute apps to their employees without going through App Store vetting.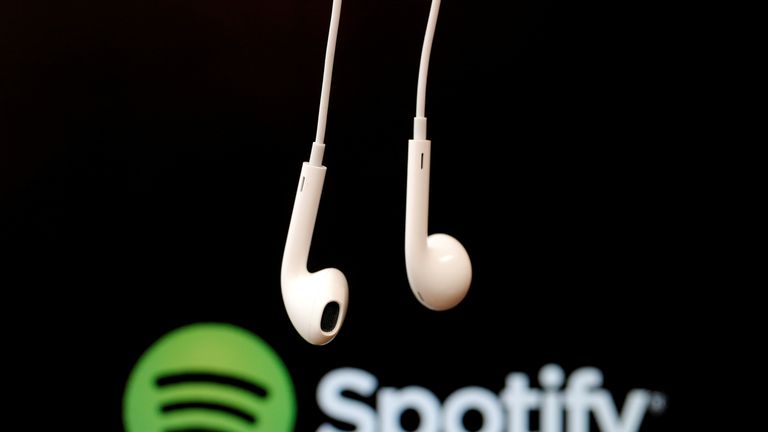 Some of the pirate developers were banned by Apple last week, but were reportedly back up again within days using different certificates.
"There's nothing stopping these companies from doing this again from another team, another developer account," said Amine Hambaba, head of security at software firm Shape Security.
Apple has now said it will get tougher on the rogue apps by bringing in two-factor authentication – using a code sent to a phone as well as a password – to log into all developer accounts by the end of the month.
Spotify declined to comment on modified apps but has previously said its new terms of service will crack down on users "creating or distributing tools designed to block advertisements".
Pokemon Go maker Niantic said players cheating by using pirated apps are regularly banned. Microsoft, which owns the hit game Minecraft, also declined to comment.
Germany avoids recession with 0% growth in last quarter | Business News

The German economy has narrowly missed tumbling into recession but recorded output growth of just 0.02% in the final quarter of 2018.
In preliminary figures, which could yet be revised, the country's statistics agency said construction and business spending helped Europe's largest economy avoid two consecutive quarters of negative GDP (gross domestic product) growth – a technical recession.
Output in the previous three months – July to September – had been measured at -0.2% as demand in Germany's export-led economy tumbled amid the world economic slowdown linked to China's trade war with the US.
Production in the country's car industry continued to drag on growth given weaker demand – a factor also blamed for a slowdown in UK economic growth to 0.2% between October and December.
Germany's automotive sector, which counts BMW, Audi and Mercedes among its brands, has also been hit by delays around new emissions checks.
The pressure on Germany's factories has offset support from a relatively strong domestic economy.
Analysts point to a low unemployment rate of 3.3% and hope that the worst is now behind Germany given renewed hopes of progress in a truce being found to end the trade war.
However, Germany's export-led model remains particularly exposed in the EU to the continued threat of a hard Brexit.
Research last year by the IW Instritute in Cologne estimated that 5% of German output was directly or indirectly linked to UK trade.
More follows…
Ex-Apple lawyer Gene Levoff accused of $600k insider trading gains | Business News

A lawyer who oversaw Apple's insider trading safeguards is facing charges of using confidential information to earn $600,000 (£466,000).
The allegations against Gene Levoff emerged in criminal and civil complaints filed by the US Justice Department and regulator the Securities and Exchange Commission (SEC).
They accuse him of a series of illegal trades in the company's shares over a period of five years up until 2016.
Insider trading involves the use of confidential information not available to the market for personal gain.
Mr Levoff, who was sacked by Apple last September, denies the claims against him.
The documents filed in court in New Jersey allege the 45-year-old abused his position on a special committee that reviewed key numbers contained in Apple's quarterly earnings reports, before the earnings were publicly announced.
His biggest trade, the filing alleges, came in July 2015 when he avoided $345,000 (£268,000) in share losses when he sold nearly all his holdings worth up to $10m (£7.8m) after learning that Apple had missed analysts' estimates for quarterly iPhone sales.
When the details were later made public, Apple shares fell 4%.
Antonia Chion, associate director for the SEC's enforcement division, said Mr Levoff's alleged misconduct "was particularly egregious given his responsibility for implementing the company's insider trading compliance policy".
Mr Levoff's lawyer said his client was looking forward to fighting the allegations.