NASA has selected a new space mission which will help it understand the origins of the universe.
SphereX – short for the snappily named Spectro-Photometer for the History of the Universe, Epoch of Reionization and Ices Explorer – is expected to launch in 2023.
It will scan the sky for visible as well as invisible near-infrared light, and the data it gathers on more than 300 million galaxies and 100 million stars could provide crucial evidence about the universe.
Within our own galaxy, SphereX will be scanning for water and organic molecules – the essential material for life – in regions of space where stars and planets are being born.
It has received $242m (£188m) in funding and is initially budgeted to run for two years, although such missions have often been extended following a successful launch.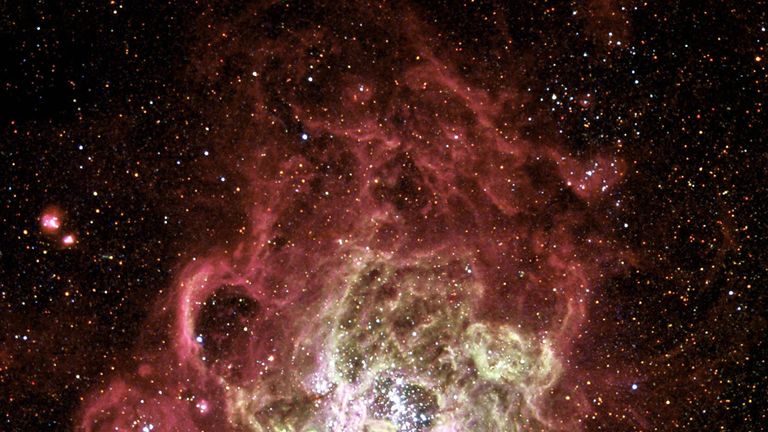 NASA administrator Jim Bridenstine said: "I'm really excited about this new mission.
"Not only does it expand the US' powerful fleet of space-based missions dedicated to uncovering the mysteries of the universe, it is a critical part of a balanced science programme that includes missions of various sizes."
Thomas Zurbuchen, associate administrator for NASA's Science Mission Directorate, added: "This amazing mission will be a treasure trove of unique data for astronomers.
"It will deliver an unprecedented galactic map containing 'fingerprints' from the first moments in the universe's history.
"And we'll have new clues to one of the greatest mysteries in science: what made the universe expand so quickly less than a nanosecond after the big bang?"
Every six months, SphereX will survey the entire sky with technology the team has adapted from Earth satellites and Mars spacecraft.
According to NASA, the missions will "create a map of the entire sky in 96 different colour bands, far exceeding the colour resolution of previous all-sky maps".
This will enable the space agency to identify targets for more in-depth study in future missions.
Sudan revolution: Deaths are 'worthwhile sacrifice' | World News
As Sudanese soldiers fire live rounds at unarmed protesters, a young man stands his ground, then moves forward, berating the soldiers for firing at civilians, telling them they should be ashamed.
Moments later, he lies dying on the ground, shot three times. The picture of Abdulazim Abubakr went viral in Sudan.
A university graduate and just 25 years old, he embodied the spirit of the youth-led revolution currently under way in Sudan. He, like many others, died standing up to the tyrannical government of Omar al Bashir.
The dictator has gone, but the revolution isn't done.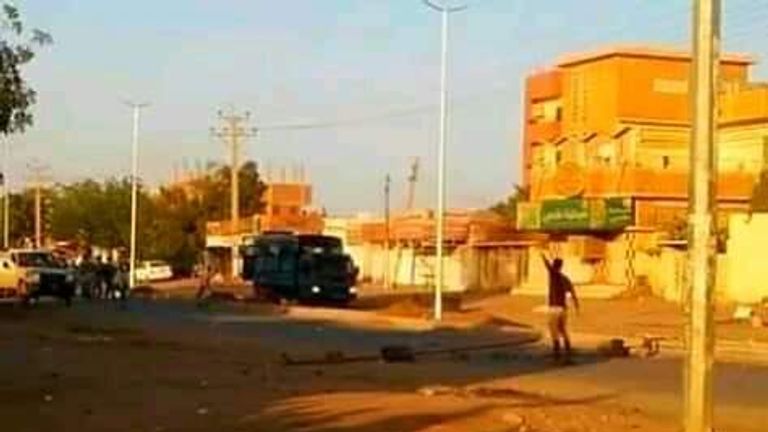 Abdulazim lived in a mud-bricked series of rooms on a dusty street in the city of Omdurman, across the River Nile from Khartoum, with his brother and sister and their parents.
The revolution, now famous around the world, started in places such as this at the end of last year.
Small, scattered uprisings eventually morphed into an enormous street protest at the heart of the government's power base in the capital.
A mural of Abdulazim is painted on a wall outside the family home. Next to it a quote, his last post on social media: "We are tired my friend, but nobody can afford to lay down during battle."
We drove out to meet the family. They have never spoken about his death until now.
Originally from Darfur, the family moved to Khartoum for the children's education and for work. The education, they got. Work and money however was much harder to find.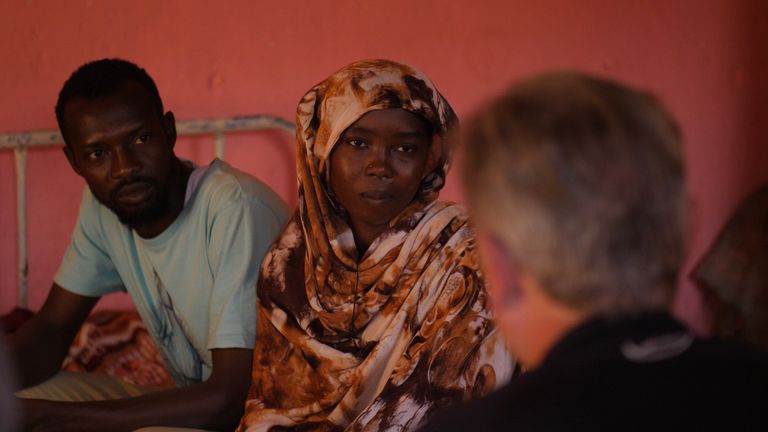 This family, like so many in the country, are dreadfully poor. The revolutionary movement here was born in poverty. In many ways it is why it happened.
Abdulazim's brother, Omar, 28, and his cousin, Mustafa, 34, ushered us through a gate and past a series of rooms to another small room with just two beds inside, where we were introduced to his sister Fatma, a 21-year-old university student.
They have many photos and a video of their brother's dying moments. A video they have never seen to the end.
I asked Fatma what it was like when she first realised that her brother had been shot. She knew he was on the street, but they only found out what had happened as his body was brought home.
"It was a huge shock, I've never experienced anything like this," she told me through tears. "I felt completely alone because all my family is here and suddenly my brother dies and they bring him to me. It was a terrible feeling, heartbreaking."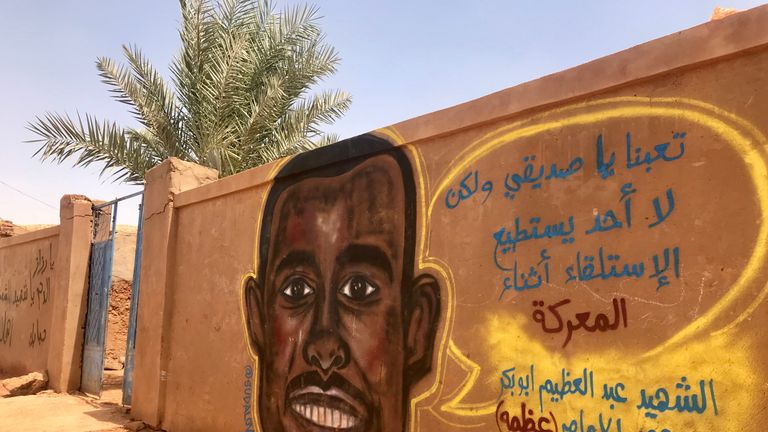 I asked her what she would say to him now, after all the advances that have been made by the revolution in recent days.
"I would say 'God bless your soul, and I am very proud to be your sister'. As my father would say, he made us proud in life and in death. I miss him dearly."
Many of the people we have spoken to at the main protest site in Khartoum, who have lost loved ones to soldiers' bullets or through torture, are demanding retribution. Here they call it "blood for blood".
I asked Omar if he agreed with that and wanted the same.
"Sudan deserves much more than this," he replied. "It wasn't only Abdulazim, there are thousands of Abdulazims. They all died so that Sudan can be liberated and become good again.
"Everyone would want to avenge their brother's death, we want retribution, but we also want a better Sudan."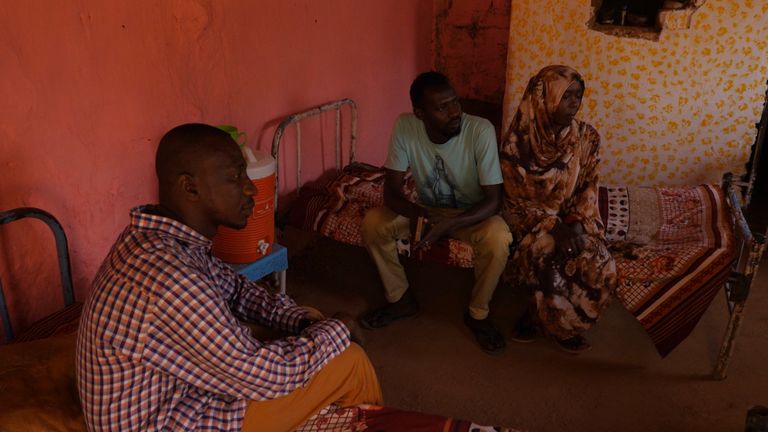 All of the family's youngest members took to the streets in protest, but they never told each other until this interview.
Incredibly, they all kept it a secret from each other, apart from Abdulazim, who posted pictures and video on social media.
In a moment of hilarity, Omar told his sister off.
"If I had known what she was doing, I would never have let her out," he said laughing.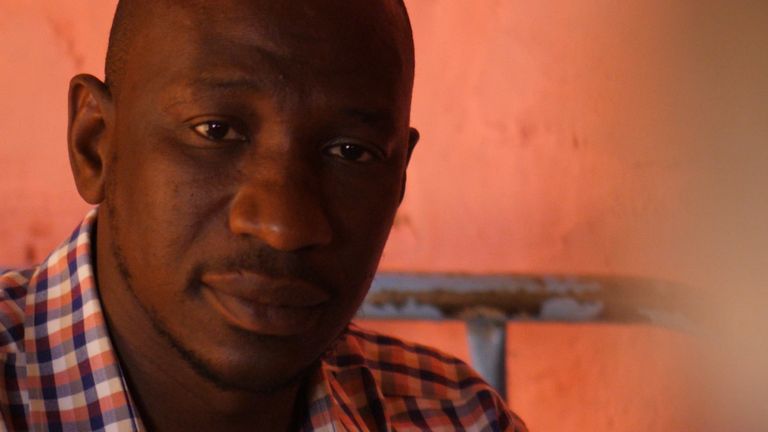 The point is that in this revolution, young men and women have played an equal part. They have torn up the old rules.
While they remain heartbroken, none of them regret what happened to Abdulazim.
"We wish those who died were here with us to witness the changes that are happening," cousin Mustafa said. "But it is God's will that they are not here. What happened in Sudan was worth the sacrifice of lives – our homeland is precious and we love Sudan. It was necessary for people to sacrifice everything."
The revolution is not yet won, but these men and women, like millions of others believe it is near. It is within the grasp of those who lived.
Anger over Notre-Dame donations as yellow vest protests turn violent | World News
At least 126 people have been arrested in Paris on the 23rd week of the yellow vest protests as violence erupted on the city's streets.
Flares were thrown and dozens of motorbikes and cars were set on fire as riot police fired tear gas at protesters around Place de la Republique on Saturday.
In a tweet, the Paris police department warned protesters to disassociate themselves from "violent groups" near the square.
"Let law enforcement and emergency services intervene," it said.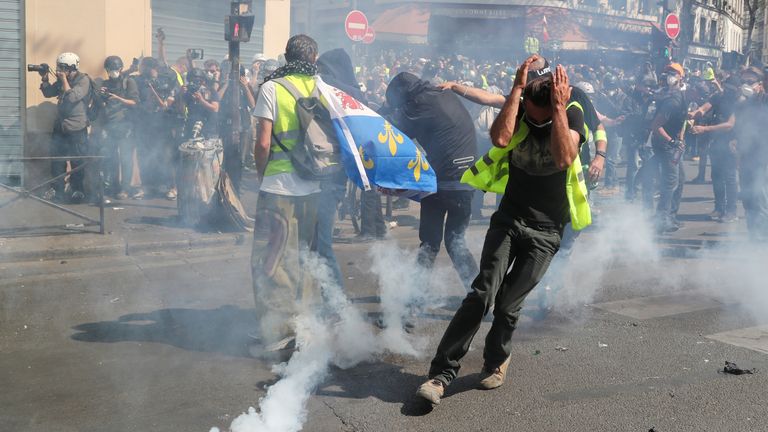 Similar demonstrations were planned across the country on Saturday.
While early protests back in November focused on fuel tax hikes, the movement soon developed into a wider cause against social inequality and the leadership of French President Emmanuel Macron.
Participation has somewhat dwindled since the first weekend of protesting, which saw almost 290,000 people donning the high-visibility vests now associated with the movement, but the weekly demonstrators still attract numbers in the thousands.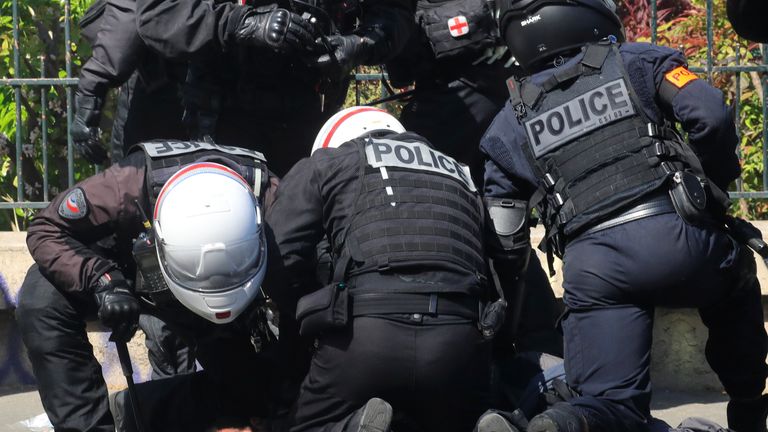 Demonstrators were further incensed this week when some of the country's wealthiest prioritised huge sums of cash to the restoration of fire-ravaged Notre-Dame Cathedral, but were apparently less willing to donate such sums to the poor.
Almost £1bn has been raised since the destructive blaze ripped through the Parisian landmark.
A spokesperson for the yellow vest movement, Ingrid Levavasseur, expressed her frustration at the "astronomical sums" donated by the world's elite.
In a post on Facebook, she wrote: "In five months, you can tell there is a complete gap. I can tell you that we didn't get what we asked for."
Ms Levavasseur has since suggested that for every euro donated to the Notre-Dame, twice as much should be given to France's poorest.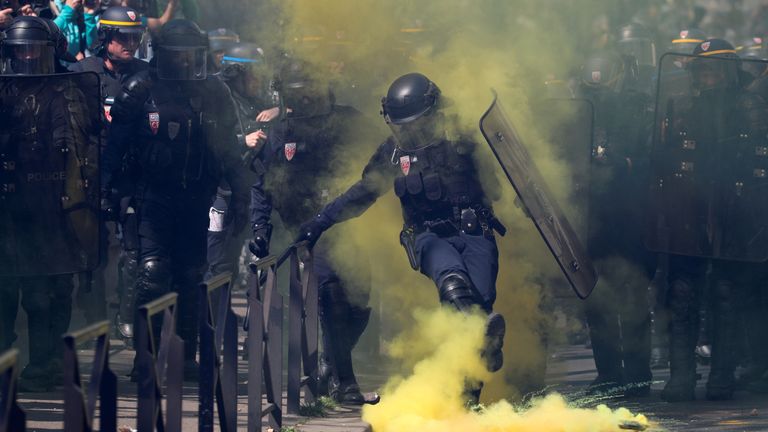 Placards carried during Saturday's protest also highlighted the movements' dismay at the direction in which donations have been sent.
One such sign read: "Victor Hugo thanks all the generous donors for the Notre-Dame, and proposes that you do the same for Les Miserables."
It made reference to the French writer's two classic novels, Les Miserables and The Hunchback of Notre-Dame.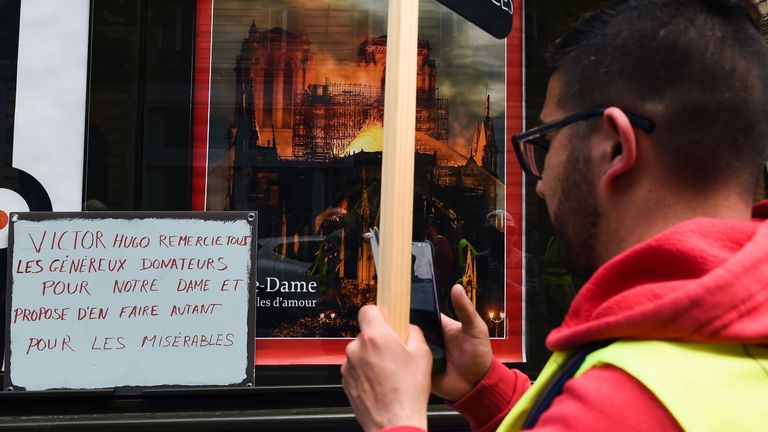 Mr Macron has also been accused by some protesters of using the blaze as a tool to bolster his political image.
He was originally scheduled to address the yellow vests' demands in a speech on Monday, but postponed it in order to direct focus toward response to the fire.
The president's speech is expected to be rescheduled for next week.
Manhunt for New York 'axe murderer' after woman hacked to death | US News

A woman has been hacked to death in New York, with another victim managing to raise the alarm after escaping the building.
Detectives in New York said the killer, who may have used an axe, attacked the women inside a Brooklyn apartment.
Officers said the horrific scene was discovered after the surviving woman, 21, hailed an Uber outside the block of flats at 1.30am on Saturday and asked to be taken to hospital.
The driver called the emergency services, and the woman told police and paramedics that her four-year-old daughter was still inside the apartment – as well as the dead body.
The New York Post reported that the dead woman, who was in her 20s, was almost decapitated and found with her fingers severed and stab wounds throughout her head and body.
Authorities are looking into whether an axe found in the block's rubbish compactor was the murder weapon.
Police are still working to determine who was behind the attacks.
The surviving victim is in a stable condition.