Box fresh trainers might become a thing of the past as Gucci has become the latest high-end fashion brand to sell scruffy footwear.
The Italian fashion house sparked debate over its Screener leather sneakers from its Cruise 2019 collection, with critics saying they look "dirty" and accusing the brand of "commercialising poverty".
Gucci say the trainers reference "old school shapes and materials inspired by vintage sportswear".
The brand added that the designers are "influenced by classic trainers from the 70s" and feature the vintage Gucci logo.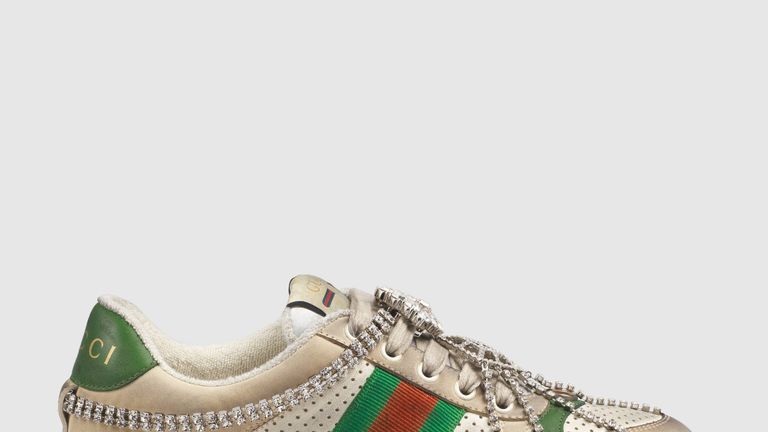 The most expensive pair in the line retail at £1,070 and feature a removable "Art Deco GG chain", which the brand says "pushes the he notion of bringing contrasting elements together in new ways".
A similar shoe from the line is selling for £875 and includes "removable cherries with crystals" over the laces.
The least expensive trainer from the line is on sale for £615, and comes without any additional crystal adornments.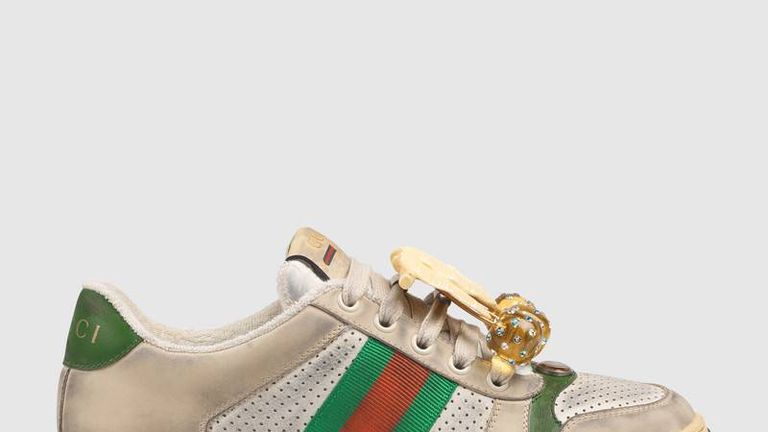 However social media users say the trainers are an example of "peak capitalism".
One person commented: "Some people have more money than sense. It's ridiculous."
While another person working in fashion said: "Sometimes, I'm ashamed to be part of the fashion industry!"
Y'all spending thousands on shoes from gucci that look they were taken from the set of a 90's movie made in the UK.. scuffed. Dirty white £20 trainers..

Yikes

— Simon (@SimonLavis) December 20, 2018
Gucci has fake dirty sneakers selling for $870 brand new

— man with a plan (@ehershey) March 21, 2019
Gucci is not the first luxury brand to champion distressed trainers.
In September last year, Italian shoe brand Golden Goose was criticised for a pair of trainers that looked like they had been taped-up with duct tape.
The shoes cost £400 and were accused of "glorifying poverty".
In February, Gucci apologised after becoming embroiled in a racism row after shoppers complained a women's jumper resembled "blackface".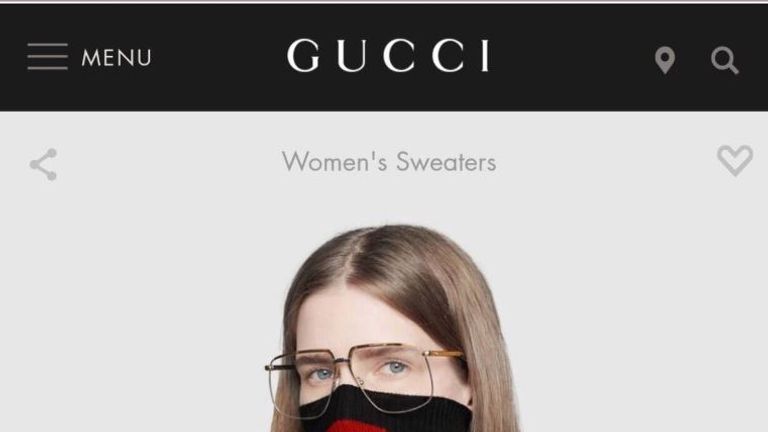 The brand faced a barrage of criticism after images emerged of the "balaclava jumper", which features a cut-out at the mouth that is outlined in red.
Gucci issued an apology "for the offence caused" and pulled the item from its stores and website.
Benjamin Netanyahu's wife Sara admits misusing state money for luxury meals | World News
The wife of Israeli Prime Minister Benjamin Netanyahu has admitted to misusing state funds to pay for luxury restaurant meals, despite employing a full-time chef at home.
Prosecutors agreed on Sunday to a plea deal with Sara Netanyahu, which orders her to pay 45,000 shekels (£10,000) to reimburse the state's costs, and a further 10,000 shekels (£2,200) fine.
The 60-year-old was indicted last year on charges of fraud and breach of trust after spending an alleged £79,000 of state funds on catered food, but this was later reduced to a lesser charge.
She was eventually convicted in a Jerusalem court on Sunday for "intentionally exploiting the mistake of someone else" for her benefit.
A government employee has also been fined 10,000 shekels (£2,200).
This is not the first time scandal has hit the Netanyahus' household.
In 2016, a court awarded the prime minister's former caretaker 170,000 shekels (£37,000) in damages after he reported mistreatment and abuse from the couple.
Another case is currently under way in which a former housekeeper is suing Mrs Netanyahu for 225,000 shekels (£50,000), citing claims of mistreatment and harassment.
Yossi Cohen, the lawyer representing Mrs Netanyahu, said his client has "been put through hell" following a year-long "witch hunt" against her public standing.
He added: "I hope that indeed this is the end of the story."
Meanwhile, Mr Netanyahu called his wife a "true hero", who had been treated like a "punching bag".
But the 69-year-old is currently in the midst of his own scandal after Israel's attorney general said in February that he planned to file charges of bribery, fraud and breach of trust against the prime minister.
A pre-trial hearing is scheduled for October, just weeks after the upcoming general election.
Saudi Arabia's crown prince blames Iran for oil tanker attacks | World News
Saudi Arabia's crown prince has blamed Iran for attacks on two oil tankers in the Gulf of Oman and called for a "decisive stance" against Tehran.
Mohammed bin Salman said his country doesn't want war – but won't hesitate to confront threats.
His comments were the first since tensions were heightened in the region over the attacks on two oil tankers near the strategic Strait of Hormuz.
The US has blamed Iran, and the UK has said it is "almost certain" that Tehran is behind the attacks.
Britain's ambassador to Iran has said he requested an urgent meeting with the country's foreign ministry.
Iran rejected the US claim it was behind the attack and said it stands ready to play an active and constructive role in ensuring security of strategic maritime passages.
Iran has also been accused of being behind the 12 May attacks on four oil tankers off the coast of the United Arab Emirates, two of which belonged to Saudi Arabia.
The crown prince said the incidents "confirm the importance of our demands of the international community to take a decisive stance" against Iran's behaviour.
In an interview with Arabic newspaper Asharq al Awsat, he said: "The kingdom does not seek war in the region, but we will not hesitate to deal with any threat to our people, sovereignty and vital interests."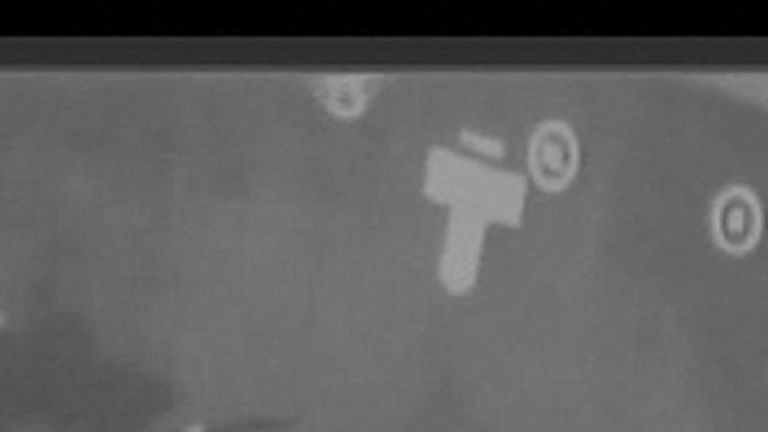 Prince Mohammed accused Iran of using militias to destabilise the region and touted US-Saudi relations as "essential to achieving regional security and stability".
The prince, who is also defence minister in Saudi Arabia, added: "The problem is in Tehran and not anywhere else.
"Iran is always the party that's escalating in the region, carrying out terrorist attacks and criminal attacks either directly or through its militias."
The US alleges Iran used limpet mines to target the tankers, with American officials citing black and white footage they have captured which they say shows Iranian Revolutionary Guards troops removing an unexploded mine from the Kokuka Courageous.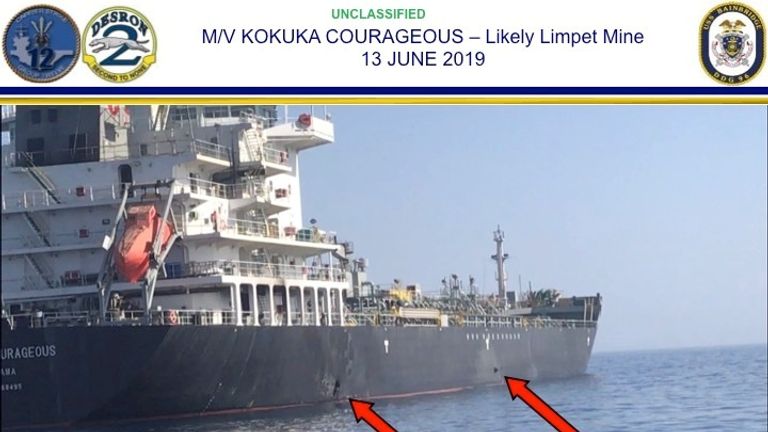 Foreign Secretary Jeremy Hunt said the UK's assessment was that the responsibility for attacks "almost certainly lies with Iran".
Rob Macaire, the British ambassador to Iran, has said his meeting request with officials was granted, and rejected reports than he was ordered to explain Britain's position.
Iran Front Page, a news website, said Mr Macaire had been summoned by the Iranian Foreign Ministry after their Europe Minister had "expressed Tehran's strong protest to the British Government's unacceptable anti-Iran stances".
Mr Macaire tweeted in response: "Interesting. And news to me. I asked for an urgent meeting with the Foreign Ministry yesterday and it was granted. No 'summons'. Of course if formally summoned I would always respond, as would all Ambassadors."
Iran and Saudi Arabia are arch-enemies in the region, and have been fighting a proxy war in Yemen.
In recent days, Iran-backed Houthi rebels in Yemen have claimed responsibility for a missile strike in an airport in Abha in Saudi Arabia that Saudi officials say wounded 26 people.
Saudi Arabia accuses Iran of arming and training the rebels which has been at war against in Yemen since early 2015.
Argentina and Uruguay left without power in massive outage | World News

Argentina and Uruguay have been left without power after a "failure in the electrical interconnection system".
Edusur, a major provider to the two nations, confirmed the outage in a tweet.
The outage is affecting about 48 million people.
Argentine website Infobae said Edusar confirmed "the blackout is at a country level and also affects Uruguay" and said nothing like this had ever happened.
The outage is understood to have happened at 7am local time, about 12pm GMT.
More follows…