A con artist who posed as a German heiress has been jailed for four to 12 years after swindling banks and hotels out of $200,000 (£153,000).
Anna Sorokin went by the name Anna Delvey as she defrauded banks and people in Manhattan celebrity circles into thinking she had a fortune of about $67m (£51.5m) to cover her jet-setting lifestyle, high-end clothing and lavish hotel stays.
The 28-year-old Russian-German posed for nearly a year as a Manhattan socialite and her scheme became known as the "summer of scam" in 2018 articles published in Vanity Fair and New York magazine.
But she was convicted last month of grand larceny and theft of services. She has been in custody since she was arrested in October 2017.
Sentencing her, Judge Diane Kiesel said she was "stunned by the depth of the defendant's deception".
Sorokin claimed her father was a diplomat, or an oil baron and falsified bank records and forged her identity to further her scam.
She applied for a $22m (£6.8m) loan to fund a private arts club, complete with exhibitions, installations and pop-up shops, prosecutors said.
Her application was denied but she persuaded one bank to loan her $100,000 (£76,800) which she failed to repay.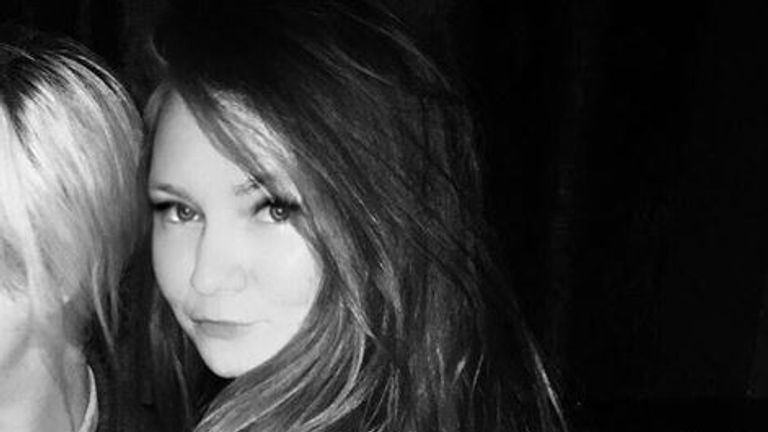 A banker told the court during her month long trial that Sorokin had been convincing because she used "financial jargon". The loan was meant to be repaid within days.
Prosecutors accused her of stealing $275,000 (£212,000) in total, including a $34,500 (£26,500) bill she failed to pay for a plane she chartered to and from a Berkshire Hathaway shareholders meeting in Omaha, Nebraska.
She went to great lengths to make sure other people paid her way, as Catherine McCaw, prosecuting, said she had "not a cent to her name, as far as we can determine".
Jurors at Manhattan Supreme Court acquitted her of two counts, including that she promised a friend an all-expenses paid trip to Morocco then gave her the $62,000 (£47,600) bill.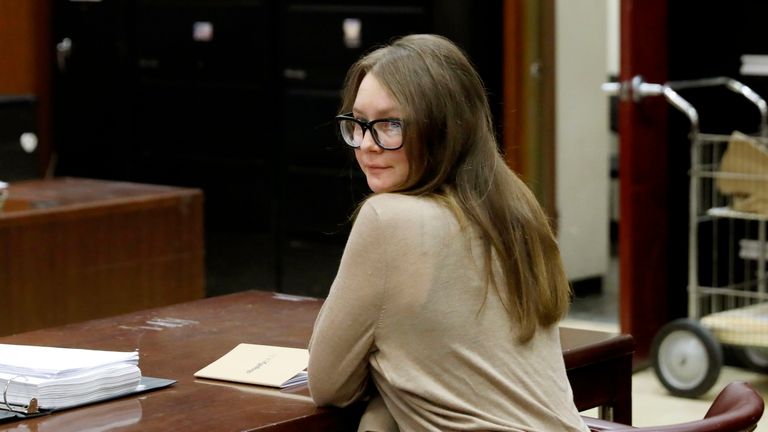 She was also found not guilty of one of the most serious charges in the indictment – attempting to steal more than $1m (£768,000) from City National Bank.
Sorokin was convicted of four counts of theft of services, three counts of grand larceny and one count of attempted grand larceny.
During her sentencing, she addressed the court saying: "I apologise for the mistakes I made."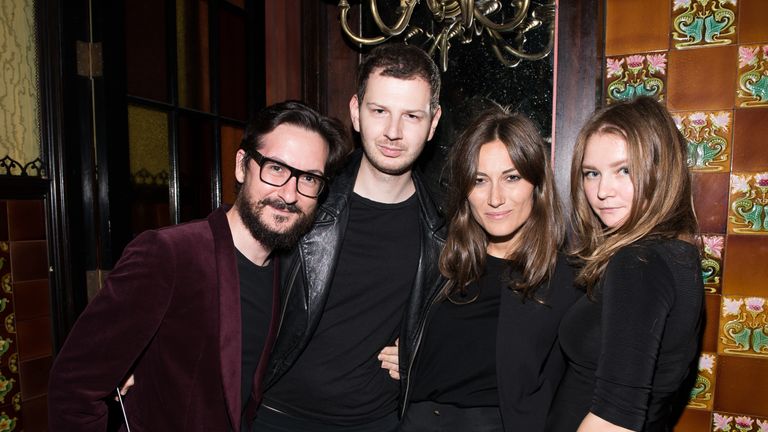 Her attorney Todd Spodek told the court she had been "buying time" and intended to settle the debts. He said she lacked criminal intent and was an ambitious entrepreneur.
She also faces deportation to Germany because authorities say she overstayed her visa.
Shonda Rhimes, the creator of Grey's Anatomy and Scandal, is planning a television series charting Sorokin's alleged crimes.
Vatican's banker, Cardinal George Pell, loses child abuse conviction appeal | World News
The most senior member of the Catholic Church to be found guilty of child abuse has lost an appeal against his conviction.
Former Vatican treasurer, Cardinal George Pell, was sentenced to six years in jail in March for a string of sexual assaults on teenagers.
He was ordered to serve a minimum of three years and eight months before being eligible for parole.
On Wednesday a Victoria state appeals court ruled 2-1 to uphold Pell's convictions. His lawyers have said they will appeal to the high court, his last chance to overturn his conviction.
Cardinal Pell was found guilty of sexually abusing 13-year-old choir boys 22 years ago in the priests' sacristy of St Patrick's Cathedral in Melbourne, where he was archbishop at the time.
He was convicted of abusing two boys whom he had caught drinking sacramental wine in a rear room of the cathedral in late 1996, as hundreds of worshippers were streaming out of Sunday services.
He was also found guilty of assaulting one of the boys in a corridor more than a month later.
Australian Prime Minister Scott Morrison has said Cardinal George Pell will be stripped of his Order of Australia honour.
YouTube star PewDiePie marries longtime girlfriend Marzia Bisognin in London | Ents & Arts News
YouTube star PewDiePie has married his longtime girlfriend Marzia Bisognin at a ceremony in London.
The 29-year-old, who has more than 99 million subscribers on the online video site, announced the news on Twitter on Tuesday.
He wrote: "We are married!!! I'm the happiest I can be.
"I'm so lucky to share my life with this amazing woman."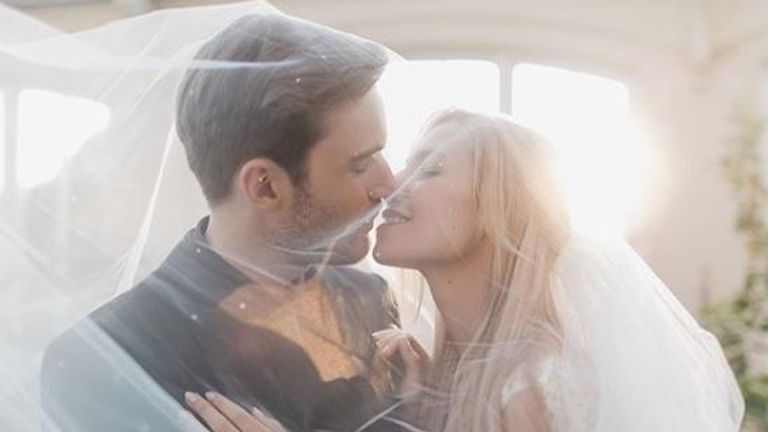 The couple, who live in Brighton with their pugs Edgar and Maya, have been together for eight years.
They tied the knot at London's Kew Gardens on Monday.
PewDiePie, whose real name is Felix Kjellberg, has the second most-subscribed YouTube channel in the world.
The Swedish former economics student mainly posts comedy-formatted shows which attract millions of views.
Bisognin had her own fashion YouTube channel called CutiePieMarzia up until 2012, which focused on fashion, beauty, DIY, books and movies.
Since 2015 she has launched several lines of fashion and design merchandise.
She posted on Instagram after her wedding: "Yesterday, the 19th of August – after exactly 8 years since we met – we celebrated our wedding with our closest friends and family.
"It was the most beautiful day, which I will treasure forever, I am so thankful for all the people that made time to attend the event and helped us celebrate our marriage.
"I feel like the luckiest person and I'm so full of love.
"Incredibly ecstatic to be able to call Felix my husband for the rest of our lives."
The couple first met after Bisognin's friend recommend that she watch "this idiot playing video games".
They started dating in 2011 after she emailed him and told him that she found his videos funny.
The couple lived in Sweden and Italy before settling in the UK.
PewDiePie has been controversial. He was forced to apologise to fans after using a racial slur while live-streaming a video game.
Disney and YouTube said they would stop sponsoring his channel after some of his videos used Nazi imagery and anti-Semitic jokes.
Donald Trump: It would be appropriate for Russia to rejoin G7 | US News
Donald Trump has said it would be appropriate to let Russia join the G7 group of advanced industrialised countries.
Speaking to reporters at the White House, the US leader noted his Democratic predecessor, Barack Obama, had pushed for Russia's expulsion out of what used to be the G8 because President Vladimir Putin "outsmarted" him.
"But I think it's much more appropriate to have Russia in. It should be the G8 because a lot of the things we talk about have to do with Russia," Mr Trump said.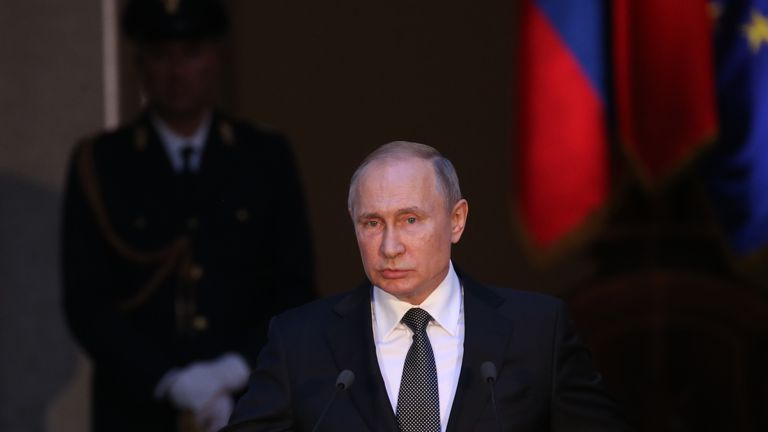 Russia was pushed out of the G8 in 2014 because of its annexation of Crimea from Ukraine.
He also said that John Sullivan, the US deputy secretary of state, "could very well be" the next US ambassador to Russia.
Mr Trump, who was hosting Romania's President Klaus Iohannis, indicated that Mr Sullivan was being considered for the job.
"He's somebody that is being put up and respected very much… very respected. I know that Mike Pompeo likes him very much, and he's very respected. He could very well be [my nominee]," he told reporters.
It was not the first time Mr Trump has suggested Russia be brought back into the G7, which groups the US, Germany, Japan, France, Britain, Italy and Canada – the countries representing 58% of the global net wealth of $317tn (£260tn).
He said in 2018 that Russia should attend a forthcoming G7 summit in Canada, with a Kremlin spokesman seeming to reject the idea, saying Russia was focused on other formats.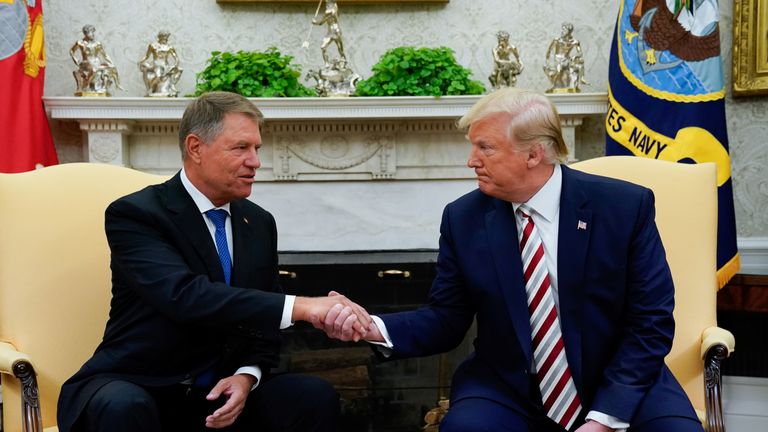 President Vladimir Putin said Russia did not choose the G7 and would be happy to host its members in Moscow.
The US leader has periodically called for closer ties with Russia, despite his administration's policy including strong sanctions against Moscow.
Last week, US administration officials knocked down media reports that Stephen Biegun, the US envoy for North Korea, was being considered as the next ambassador for Russia.
If Mr Sullivan is nominated for the role, he would succeed Jon Huntsman, who resigned earlier this month amid speculation he plans to run for governor of Utah.