The world's one million Catholic priests and nuns are now obliged to report any suspicion of sexual abuse under new rules issued by Pope Francis.
But while they will have to relay any concerns to the church authorities, they do not have to inform the police.
Until now, reporting suspicions has been a matter of individual conscience.
The new church law aims to hold the Catholic hierarchy accountable for failing to protect their flocks. It marks the latest effort by the Pope to address the sex abuse and cover-up scandal that has rocked the Catholic Church and his own papacy.
The law also allows victims, or those representing them, to report alleged clerical abuses directly to the Vatican, after procedures at diocesan level were discredited by multiple cover-ups.
In addition, clerics cannot order anyone who reports abuse to remain silent.
And the document provides protection for whistleblowers, who it says must not suffer "prejudice, retaliation or discrimination".
Every diocese must set up a system through which claims of sexual abuse and cover-up can be reported confidentially by 1 June 2020.
Qualified lay experts will be called in to help with investigations, and victims will be told the outcome of an investigation if they request the information.
The Vatican has long argued that requiring clerics to report to the police could endanger the church in places where Catholics are a persecuted minority. But the law says that clerics should continue to follow local law when deciding to report alleged sexual abuse to civil authorities.
It has been suggested that a special fund be set up to pay for investigations.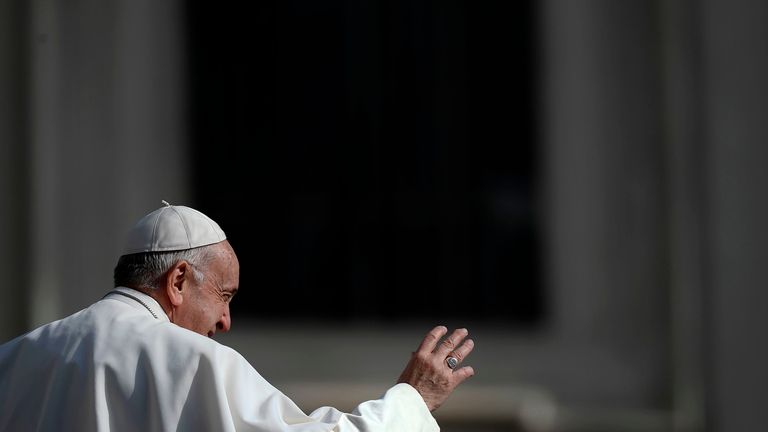 As well as introducing new rules, the document also defines crimes that should be reported.
These are: performing sexual acts with a minor or vulnerable person; forcing someone by "violence, threat or through abuse of authority, to perform or submit to sexual acts"; production, exhibition, possession or distribution of child abuse material, as well as inducing a minor or vulnerable person to participate in exhibiting porn.
Cover-ups that must be reported are defined as "actions or omissions intended to interfere with or avoid civil investigations or canonical investigations".
Pope Francis's edict has emerged three months after he summoned senior church leaders to Rome in February for a summit on sexual abuse.
The scandal has battered the Catholic Church's reputation and has been a major challenge for Francis since his 2013 election.
Former US Cardinal Theodore McCarrick was defrocked in February after he was found guilty of sexual crimes against minors and adults.
Some dioceses have gone bankrupt after paying settlements to victims.
Child among 22 migrants rescued from Channel by French authorities | World News

French authorities have rescued 22 migrants who got into trouble while trying to cross the Channel.
The group, which included a woman and a child, was found roughly two miles off the coast of Dunkirk at about 1.30am on Sunday.
Authorities were alerted to the migrants' plight by a ferry just after midnight and sent out search and rescue teams.
They were safely recovered and taken back to Dunkirk on board the RIAS Bee Languedoc.
Earlier this week, Boris Johnson warned migrants not to attempt the Channel crossing, saying: "We will send you back."
The prime minister said: "Clearly the most important thing is to stop them coming across from France so we are working very closely with the French authorities.
"The point I would just make to people thinking of making this journey – one, it is very hazardous, you may think the weather looks great but it's a very, very dangerous thing to do.
"The second thing is – we will send you back. The UK should not be regarded as a place where you could automatically come and break the law by seeking to arrive illegally."
His comments came after dozens of migrants were rescued off the British south coast on Thursday.
One witness told Sky News dozens of people were picked up and taken to Dover, in Kent.
The Home Office confirmed 37 migrants were rescued after four small boats were intercepted.
It said Home Secretary Priti Patel would be raising the issue with her French counterpart.
Five Britons arrested and 100kg of drugs confiscated in Malaga | UK News
A British criminal network has been foiled in Spain, with more than 100kg of drugs confiscated. 
Five Britons – three men and two women aged between 38 and 62 – have been arrested in connection with the network by the National Police in Malaga.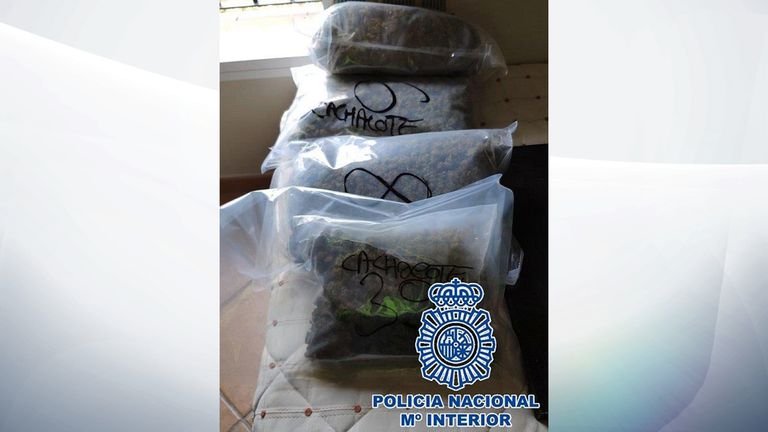 Officers said they intercepted 52kg of a mix of marijuana and hash, and 51kg of vacuum-packed marijuana buds.
The police operation also saw the seizure of 23,000 euros (£21,000) in cash.
Drugs were being sent across Europe through couriers based in Malaga, and it is thought they were destined for countries including the UK, Sweden, Poland and Denmark.
The suspects allegedly took steps to avoid police, including frequently changing which vehicles they used and the homes they rented, officers said.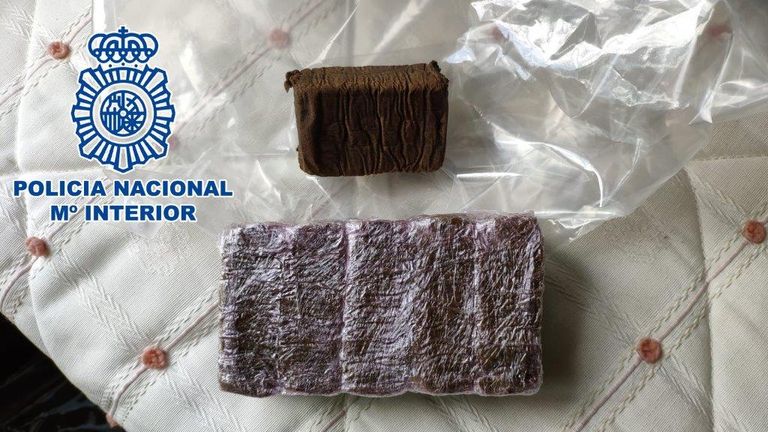 A long-running police operation saw two parcel shipments intercepted at courier agencies in May, containing 58kg of drugs in seven boxes intended for Sweden, Poland and Denmark.
In subsequent shipments, the last one intercepted earlier in August, three packages containing 17kg of the drugs were prevented from reaching Sweden and the UK, the force said.
Police then carried out home searches once the suspects were identified, with a further 28kg uncovered in the raids.
Hong Kong: Police use water cannon for first time against protesters | World News

Hong Kong police have used water cannon against anti-government protesters for the first time during a second straight day of demonstrations.
There have been skirmishes between activists and officers following a pro-democracy march in an area known as the New Territories where tens of thousands took to the streets.
A large crowd then attended a rally in a park but another group of protesters took over a main street, putting up barricades with traffic barriers and cones.
Police tried to disperse them by firing tear gas but protesters reacted by throwing bricks and other objects towards the officers.
The violence came a day after similar clashes in the Kowloon Bay district where authorities arrested 29 people for offences including unlawful assembly, possession of offensive weapons and assaulting police officers.
According to the South China Morning Post, the custom-built French trucks have 15 high-pressure cannons.
Two cannons on the roof can fire more than 1,200 litres of water a minute over a distance of 50 metres. The water can be mixed with tear gas or liquid dye as well.
According to guidelines, the cannons should only be aimed at the lower limbs of the protesters.
An assistant commissioner of police overseeing operations is allowed to authorise deployment of the water cannon after assessing threats.
The trucks arrived in the city in May last year.
More follows…