The world's one million Catholic priests and nuns are now obliged to report any suspicion of sexual abuse under new rules issued by Pope Francis.
But while they will have to relay any concerns to the church authorities, they do not have to inform the police.
Until now, reporting suspicions has been a matter of individual conscience.
The new church law aims to hold the Catholic hierarchy accountable for failing to protect their flocks. It marks the latest effort by the Pope to address the sex abuse and cover-up scandal that has rocked the Catholic Church and his own papacy.
The law also allows victims, or those representing them, to report alleged clerical abuses directly to the Vatican, after procedures at diocesan level were discredited by multiple cover-ups.
In addition, clerics cannot order anyone who reports abuse to remain silent.
And the document provides protection for whistleblowers, who it says must not suffer "prejudice, retaliation or discrimination".
Every diocese must set up a system through which claims of sexual abuse and cover-up can be reported confidentially by 1 June 2020.
Qualified lay experts will be called in to help with investigations, and victims will be told the outcome of an investigation if they request the information.
The Vatican has long argued that requiring clerics to report to the police could endanger the church in places where Catholics are a persecuted minority. But the law says that clerics should continue to follow local law when deciding to report alleged sexual abuse to civil authorities.
It has been suggested that a special fund be set up to pay for investigations.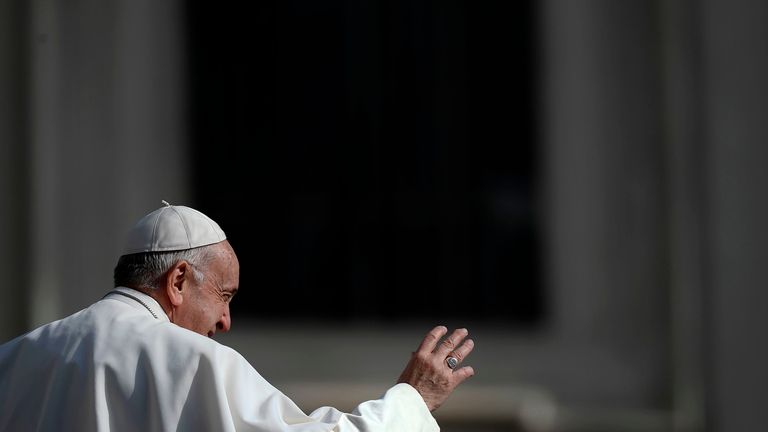 As well as introducing new rules, the document also defines crimes that should be reported.
These are: performing sexual acts with a minor or vulnerable person; forcing someone by "violence, threat or through abuse of authority, to perform or submit to sexual acts"; production, exhibition, possession or distribution of child abuse material, as well as inducing a minor or vulnerable person to participate in exhibiting porn.
Cover-ups that must be reported are defined as "actions or omissions intended to interfere with or avoid civil investigations or canonical investigations".
Pope Francis's edict has emerged three months after he summoned senior church leaders to Rome in February for a summit on sexual abuse.
The scandal has battered the Catholic Church's reputation and has been a major challenge for Francis since his 2013 election.
Former US Cardinal Theodore McCarrick was defrocked in February after he was found guilty of sexual crimes against minors and adults.
Some dioceses have gone bankrupt after paying settlements to victims.
Former Uber driver Yusuf Abdi Ali responsible for torture in Somalia, jury finds | World News

A former Uber driver was responsible for torture while serving as a colonel in the Somali army in the 1980s, a jury has found.
Yusuf Abdi Ali, known as "Tukeh" or "Tokeh", is alleged to have shot a teenager multiple times and left him for dead when an interrogation was interrupted by an insurgent attack in the east African country.
Earlier this month it emerged that Ali, who now lives in the US, was driving for taxi firms Uber and Lyft.
On Tuesday, a civil jury in Virginia awarded Farhan Mohamoud Tani Warfaa $500,000 (£395,000) after finding Ali was responsible for his torture.
Mr Warfaa, a member of the Isaaq clan in northern Somalia, told the court that he was herding camels and cattle for his family's farm when he was rounded up in a mass arrest In December 1987 over a missing water-tanker truck.
According to the lawsuit, Ali ordered soldiers to bury Mr Warfaa but they realised the then-17-year-old was still alive and instead solicited a bribe from the teenager's family to let him live.
During the case, Ali, who lives in Alexandria, Virginia, acknowledged he had been a Somali colonel but denied torturing Mr Warfaa.
In its ruling, the jury rejected an allegation that Ali was responsible for the attempted extrajudicial killing of Mr Warfaa, even though the Somali citizen testified directly that it was Ali who shot him.
Ali's lawyer, Joseph Peter Drennan, said the jury's verdict indicated that it did not believe parts of Mr Warfaa's testimony.
He added that Ali was only held responsible for torture under the theory that the soldiers who carried out the acts were under his command.
Mr Warfaa, who was helped by the Centre for Justice and Accountability to bring his case to court, said in a statement that the verdict was "a vindication not only for me, but also for many others in Somaliland who suffered under Col Tukeh's command".
Earlier this month, CNN reporters went undercover to take an Uber ride with Ali, who told them he worked for the firm and Lyft full-time.
Asked if the application process for drivers was difficult, Ali replied: "They just want your background check, that's it."
Ali drove for Uber for about 18 months after passing a screening process which included a review of his criminal history and a scan of government watchlists from the FBI and Interpol, according to the BBC.
Uber told the corporation that Ali has now been "permanently removed" from the app, while Lyft also reportedly said he had been banned from working for the company.
Saudi Arabia: Moderate Islamic scholars 'to be executed' | World News
Saudi Arabia is reportedly preparing to execute three moderate Islamic scholars despite the international outrage that followed the murder of journalist Jamal Khashoggi.
Sheikh Salman al Odah, a Muslim preacher with a million strong social media following, will be killed after the holy month of Ramadan say reports.
Sunni preacher and academic Awad al-Qarni and broadcaster Ali al-Omari, will also be executed say sources quoted in MiddleEastEye.net.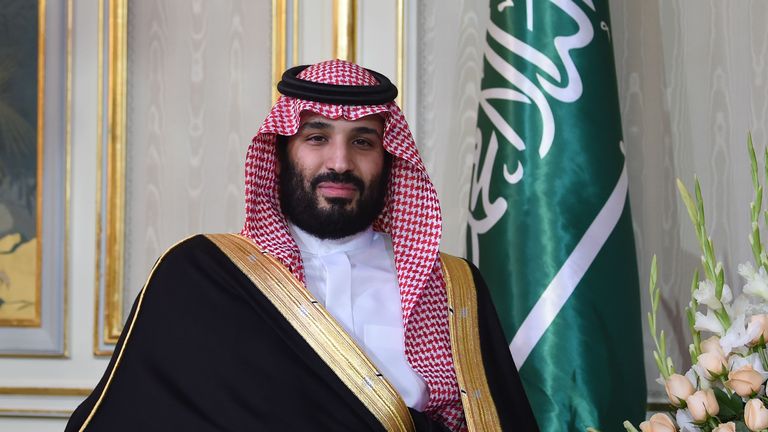 Amnesty International says more than 100 people have been executed this year, some beheaded and some crucified, including some younger than 18 when they were arrested.
Many of them have been Shia Muslims. The three named as next in line for execution are all Sunni.
Under de facto ruler Crown Prince Mohammed bin Salman the Saudi regime has been even less tolerant of dissent than before.
Several women driving activists remain in jail even though the government has now ended the ban on women being behind the wheel.
Their relatives say they have been abused and subjected to threats of torture and rape.
The murder of journalist Jamal Khashoggi in the Saudi consulate in Istanbul caused international outrage last year and led to intense pressure on the country's leadership.
The CIA and other observers believe it was carried out on orders from Mohammed bin Salman.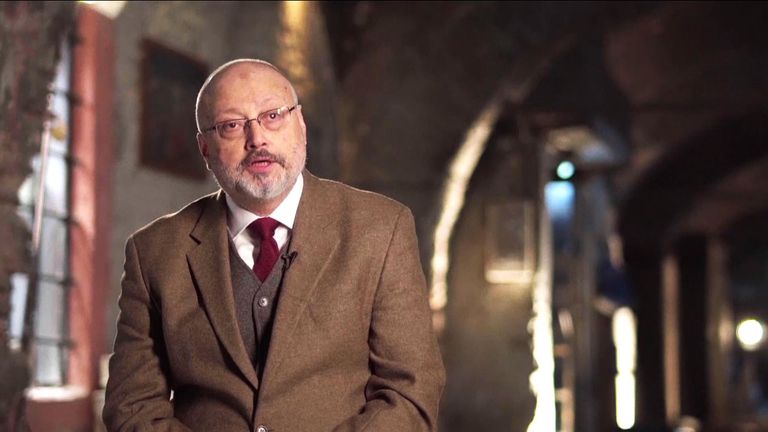 In an interview with Sky News shortly before his death, Mr Khashoggi expressed intense concern about the arrest of the three now facing execution, pointing out they were supporters of the kind of reforms their government claimed to be implementing.
The UK has defended maintaining close ties with the Saudi regime. Foreign Secretary Jeremy Hunt has visited the country several times since the Khashoggi murder.
The Foreign Office says those ties help the UK influence the Saudis.
But if these latest reports are true, such influence has failed to change minds in Riyadh.
The Saudi leadership appears undeterred and determined to continue its policy of zero tolerance of dissent with lethal effect.
Two-metre sea level rise would have 'profound impact on humanity' | World News

Global sea levels could rise by more than two metres causing catastrophic consequences for the world, according to a team of scientists.
Such a rise could result in the loss of 1.79 million km2 of land, including critical regions of food production, and the potential displacement of up to 187 million people.
Traditional methods for predicting rising sea levels from the melting ice sheets in Greenland and the Antarctic are based on numerical modelling, but these remain challenging due to changing factors.
A team of international scientists used a technique called structured expert judgement to ask 22 ice sheet experts to estimate plausible ranges for future sea level rises.
They asked them to consider the projected melting of each of the Greenland, West Antarctic and East Antarctic ice sheets under low and high future global temperature rise scenarios.
Lead author professor Jonathan Bamber, from the University of Bristol, said: "Structured expert judgement provides a formal approach for estimating uncertain quantities based on current scientific understanding, and can be useful for estimating quantities that are difficult to model.
"Projections of total global subsequent sea level rise using this method yielded a small but meaningful probability of subsequent sea level rise exceeding two metres by the year 2100 under the high temperature scenario, roughly equivalent to 'business as usual', well above the 'likely' upper limit presented in the Fifth Assessment Report of the Intergovernmental Panel on Climate Change."
Prof Bamber added: "Such a rise in global sea level could result in land loss of 1.79 million km2, including critical regions of food production, and potential displacement of up to 187 million people.
"A subsequent sea level rise of this magnitude would clearly have profound consequences for humanity."
The study is published in the journal Proceedings of the National Academy of Sciences of the United States of America.
:: Sky's Ocean Rescue campaign encourages people to reduce their single-use plastics. You can find out more about the campaign and how to get involved at www.skyoceanrescue.com.