German police are looking for a man who stole a rare 1980s Ferrari during a test drive, leaving the seller by the roadside.
The sports car, believed to be worth more than €2m (£1.7m), was eventually located after the theft by a man posing as a buyer.
He is still being hunted.
Police in Dusseldorf said the thief was answering an advertisement for the red Ferrari 288 GTO, first registered in 1985, and turned up for a scheduled appointment with the seller in the western German city on Monday.
The pair went on a test drive, but when the seller got out of the car to let the man sit in the driver's seat, he sped off.
Police have appealed to the public for information.
Amazon's Alexa and Apple's Siri fuel stereotype that women are "subservient" – UN report | Science & Tech News
Artificial intelligence voice assistants, such as Amazon's Alexa and Apple's Siri, are perpetuating and spreading gender stereotypes, says a new UN report. 
Titled "I'd blush if I could", the report from UNESCO says the almost exclusive market of female voice assistants fuels stereotypes that women are "obliging, docile and eager-to-please helpers".
And with assistants responding to requests no matter the manner in which they are asked, this also reinforces the idea in some communities that women are "subservient and tolerant of poor treatment".
Canalys, a technology research company, has estimated that 100 million "smart speakers", which are used to interact with voice assistants, were sold in 2018.
According to the UNESCO report, technology giants such as Amazon and Apple have in the past said consumers prefer female voices for their assistants, with an Amazon spokesperson recently attributing these voices with more "sympathetic and pleasant" traits.
However, further research has shown that preferences are a little more complex – people have been found to like specific masculine tones when listening to authority, but prefer female tones when in a helpful context.
In general, most people prefer the sound of the opposite sex, the report said.
The report specifically notes that the inability for some female-voiced digital assistants to defend themselves from hostile and sexist insults "may highlight her powerlessness".
In fact, some companies with majority male engineering teams have programmed the assistants to "greet verbal abuse with catch-me-if-you-can flirtation," the report said.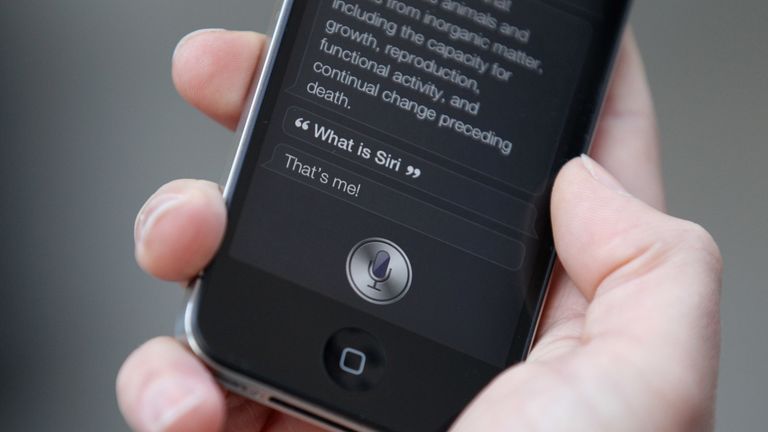 Some cases even found assistants "thanking users for sexual harassment", and that sexual advances from male users were tolerated more than from female users.
Citing a Quartz piece specifically focusing on Siri, it found the assistant would respond "provocatively to sexual favours" from male users, using phrases such as: "I'd blush if I could" and "Oooh!", but would be less so towards women.
The report added that such programming "projects a digitally encrypted 'boys will be boys' attitude" that "may help biases to take hold and spread".
To tackle the issue, the UN has argued in favour of technology companies adopting more non-human and gender-neutral voices, pointing to the robotic voice used by Stephen Hawking as an example.
"As intelligent digital assistants become ubiquitous, a machine gender might help separate technologies from notions of gender ascribed to humans, and help children and others avoid anthropomorphising them," the report said.
Persistence of Chaos: Laptop infected with world's most dangerous malware up for sale | Science & Tech News

A laptop infected with six of the most dangerous viruses and malware that have caused around $95bn (£74bn) of damage has been put up for auction.
The Samsung NC10-14GB 10.2-inch blue netbook has been isolated and is incapable of connecting to the internet to prevent its contents getting out.
The current highest bid at the New York-based anonymous auction – which is being billed as a piece of art – is $1,130,500 (£900,000).
Entitled The Persistence of Chaos, the terms of sale state: "The sale of malware for operational purposes is illegal in the United States.
"As a buyer you recognise that this work represents a potential security hazard.
"By submitting a bid you agree and acknowledge that you're purchasing this work as a piece of art or for academic reasons, and have no intention of disseminating any malware.
Among the pieces of malware loaded onto the machine is the WannaCry virus that tore through Europe in May 2017 and badly affected the NHS.
It is also infected with the ILOVEYOU virus, MyDoom, SoBig, DarkTequila and BlackEnergy.
The concept is a collaboration between contemporary internet artist Guo O Dong and cybersecurity company Deep Instinct.
Jansin Turgut: Rugby league player on life support in Ibiza after three-storey car park fall | UK News

A rugby league player is on life support in an Ibiza hospital after suffering horrific injuries in a three-storey fall from the island's airport car park.
Jansin Turgut had "severe fractures in every bone in his face. He has broken hips, broken legs, broken knees, broken arm and broken hands," according to his mother Carole Butler.
The former Salford Reds and Hull player is in a critical condition at the private Nuestra Senora del Rosario Clinic.
Mrs Butler told Hull Live that her 23-year-old son had a 10-hour operation on Monday and faces several more as doctors address a horrific catalogue of injuries.
"I'm going to tell everyone how it is, I am not going to dress it down. He's had severe fractures in every bone in his face. He has broken hips, broken legs, broken knees, broken arm and broken hands so it's really not very good," she told the website.
"He's on a life support machine but the good news is, miraculously, they don't think at this moment he has brain damage… he has a lot more surgeries to go.
"I'm not sugar coating it because people should know the truth. We just don't know how this will go. He's more stable now than he was yesterday and that's as much as we know for now."
Mrs Butler flew to Ibiza on Tuesday morning but she said Turgut's father has been unable to travel because he is having kidney dialysis treatment.
"He cannot be here and he's at home worried and we have to keep calling him at home. It's awful for him being at home."
Turgut, a former England academy captain, had travelled to the Balearic island for a holiday with a friend after he was released by Salford earlier this month.
A fund set up to raise money to help pay for Turgut's treatment raised more than £8,000 within 24 hours.
Turgut, born in Kingston-upon-Hull, left former club Hull FC last season and had signed a short-term deal with Salford until the end of the campaign before agreeing a new longer term contract after impressing.
He represented England Academy against the Australian Schoolboys in 2014 and made his Hull FC debut on 5 March 2015 in a Super League match against Leeds Rhinos at the KC Stadium.
He is of Turkish origin through his father and represented Turkey in the 2018 Emerging Nations World Championships, captaining a side that won three of their four games.