MPs in Austria have approved plans to ban girls in primary schools from wearing headscarves.
Politicians from the coalition government – made up of the conservative People's Party and the anti-immigration Freedom Party – reportedly backed the law as Muslims celebrate the holy month of Ramadan.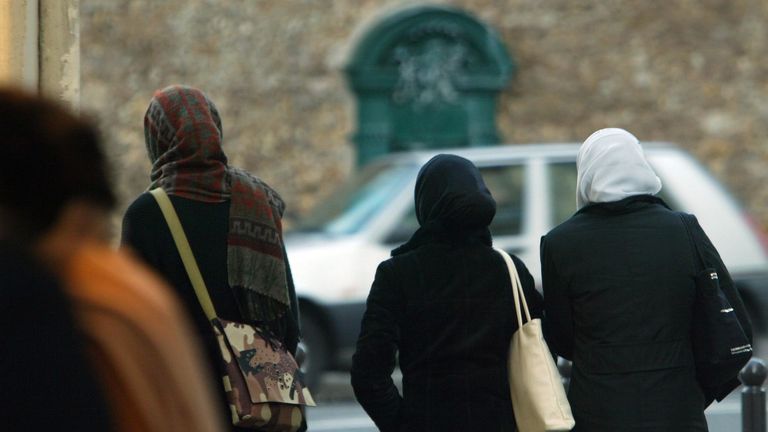 The ban is likely to face challenges at Austria's constitutional court.
To avoid appearing to target Muslims, the measure bans wearing "ideologically or religiously characterised clothing" that covers the head.
It specifies items "that cover the whole or large parts of the hair".
The Austria Press Agency (APA) reported that the Jewish Kippa and the Sikh Patka are not included in the ban.
Former minister of education Sonja Hammerschmid said the ban as an individual measure would not be effective because after school the girls would put the headscarf on again.
In October 2017, the Austrian government threatened Muslim women with fines for wearing full face veils before launching the legislation of prohibiting burqas in public places.
Other European countries such as France, Belgium and the Netherlands have been issuing fines in the past years for women wearing the burqa.
Five Britons arrested and 100kg of drugs confiscated in Malaga | UK News
A British criminal network has been foiled in Spain, with more than 100kg of drugs confiscated. 
Five Britons – three men and two women aged between 38 and 62 – have been arrested in connection with the network by the National Police in Malaga.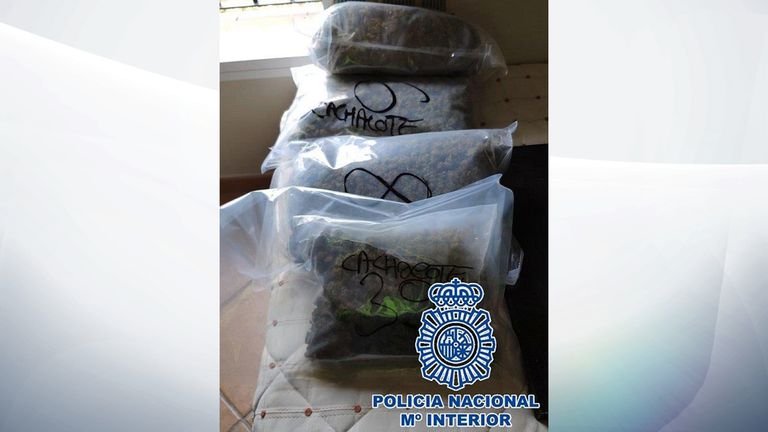 Officers said they intercepted 52kg of a mix of marijuana and hash, and 51kg of vacuum-packed marijuana buds.
The police operation also saw the seizure of 23,000 euros (£21,000) in cash.
Drugs were being sent across Europe through couriers based in Malaga, and it is thought they were destined for countries including the UK, Sweden, Poland and Denmark.
The suspects allegedly took steps to avoid police, including frequently changing which vehicles they used and the homes they rented, officers said.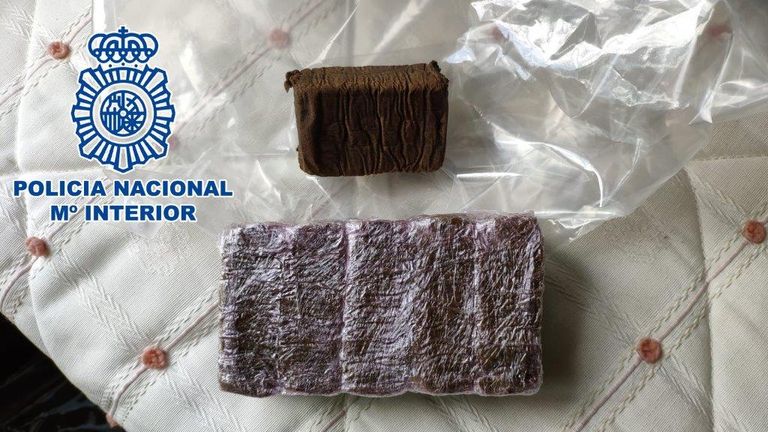 A long-running police operation saw two parcel shipments intercepted at courier agencies in May, containing 58kg of drugs in seven boxes intended for Sweden, Poland and Denmark.
In subsequent shipments, the last one intercepted earlier in August, three packages containing 17kg of the drugs were prevented from reaching Sweden and the UK, the force said.
Police then carried out home searches once the suspects were identified, with a further 28kg uncovered in the raids.
Hong Kong: Police use water cannon for first time against protesters | World News

Hong Kong police have used water cannon against anti-government protesters for the first time during a second straight day of demonstrations.
There have been skirmishes between activists and officers following a pro-democracy march in an area known as the New Territories where tens of thousands took to the streets.
A large crowd then attended a rally in a park but another group of protesters took over a main street, putting up barricades with traffic barriers and cones.
Police tried to disperse them by firing tear gas but protesters reacted by throwing bricks and other objects towards the officers.
The violence came a day after similar clashes in the Kowloon Bay district where authorities arrested 29 people for offences including unlawful assembly, possession of offensive weapons and assaulting police officers.
According to the South China Morning Post, the custom-built French trucks have 15 high-pressure cannons.
Two cannons on the roof can fire more than 1,200 litres of water a minute over a distance of 50 metres. The water can be mixed with tear gas or liquid dye as well.
According to guidelines, the cannons should only be aimed at the lower limbs of the protesters.
An assistant commissioner of police overseeing operations is allowed to authorise deployment of the water cannon after assessing threats.
The trucks arrived in the city in May last year.
More follows…
Australia to block websites hosting terror content during attacks | World News
Websites and social media companies that host terrorist material during attacks will be blocked, Australian officials have said.
The government plans to crack down on extremists exploiting digital platforms to post very violent content.
And it is considering bringing in legislation to force the platforms to improve safety.
Prime Minister Scott Morrison said: "We are doing everything we can to deny terrorists the opportunity to glorify their crimes."
The clampdown comes after suspected gunman Brenton Tarrant allegedly live-streamed on Facebook an attack on two mosques in March which claimed 51 lives in the New Zealand city of Christchurch.
This led to increased scrutiny of websites and social media companies.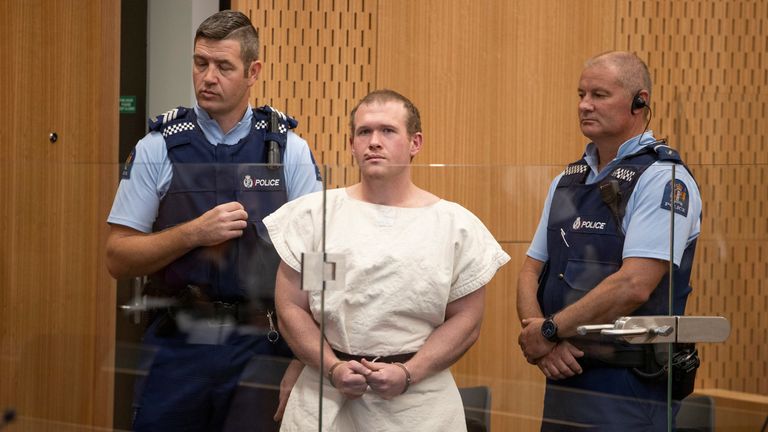 Internet domains hosting any abhorrent violent material – content showing murder, attempted murder, rape, torture, or kidnapping – recorded by those involved would also be blocked, the government said.
A crisis coordination centre would also be set up to monitor the online world for extreme violence or terrorist material.
Mr Morrison is outlining his plans at the G7 summit in the French town of Biarritz, where the leaders of Canada, France, Germany, Italy, Japan, the UK and US gathered.
He is trying to push countries to take more action against terrorist and violent extremist material during a series of meetings on the sidelines of the summit.
The Australian government has not elaborated on what legislative options would be used if digital platforms failed to improve safety.
Tech giants including Facebook, YouTube, Amazon, Microsoft and Twitter, and telecoms firms Telstra, Vodafone, TPG and Optus are set to tell the government next month how they plan to carry out the recommendations.