Britain's biggest private landowner has thanked the people of Scotland for their messages of support following the death of three of his children in the Sri Lanka terror attacks.
Two of Anders Holch Povlsen's daughters, Agnes, 12, and Alma, 15, and his five-year-old son Alfred, were among 253 people killed in a series of blasts targeting churches and hotels in the country on Easter Sunday.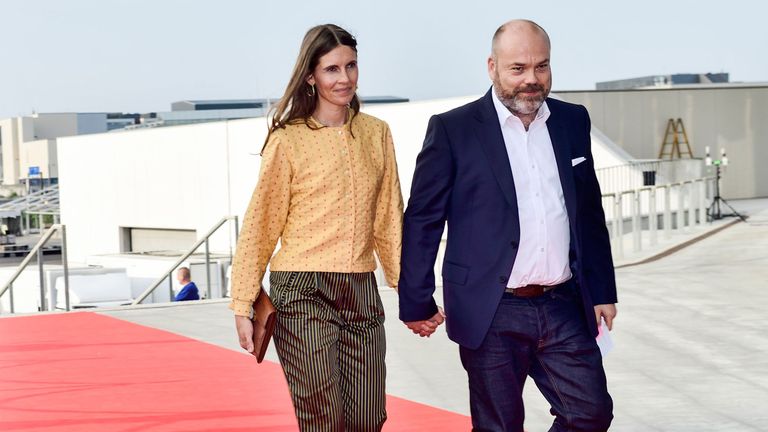 He and his wife Anne said the messages they received had "fortified" them and "touched our hearts".
Their youngest daughter, 10-year-old Astrid, survived.
Mr Povlsen, who is Danish, has a stake in the internet fashion retailer ASOS and is the CEO of Bestseller, another clothing company.
He owns more than 220,000 acres of land in Scotland.
In full page adverts in The Scotsman and Press and Journal newspapers, he and his wife extend their "heartfelt gratitude for the condolences, sympathy and many warming thoughts we have received following the tragic loss of our three beloved children; Alfred, Agnes and Alma".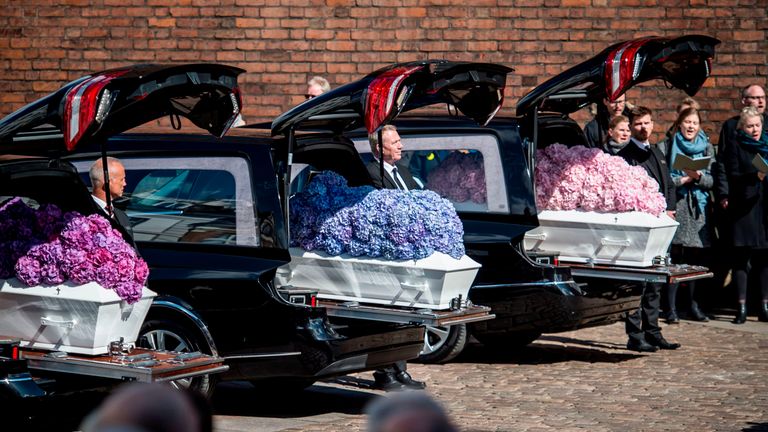 They add: "The Scottish Highlands has granted us abiding, special memories for our family. It is for this reason that the many words of comfort have fortified us and touched our hearts.
"Our thoughts and condolences go to the many other innocent families who also lost their loved ones in the tragedy in Sri Lanka."
Moscow crash-landing: New video shows plane bouncing on runway before fireball disaster | UK News
New video has emerged of a plane making a very bumpy emergency landing before it burst into flames in Moscow, killing 41 people on board.
The CCTV footage from Sheremetyevo airport shows the Aeroflot jet bouncing several times on and off the runway as it tries to land.
The Sukhoi Superjet 100 came down awkwardly on the tarmac before the rear part of the aircraft exploded into a fireball on 5 May.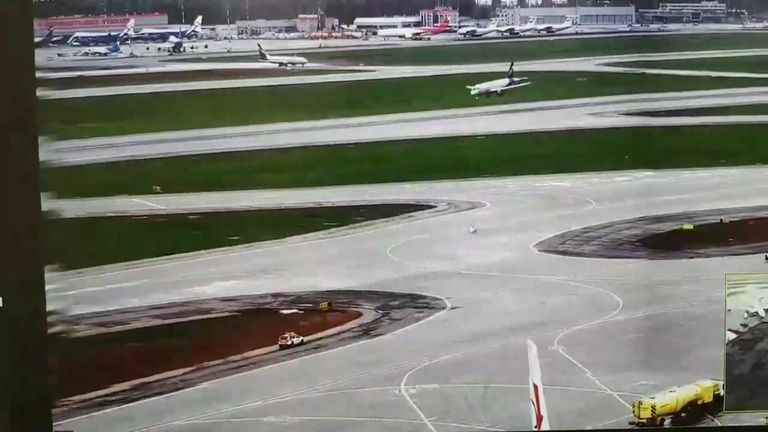 Many passengers on board flight SU1492 then escaped via the plane's emergency slides that inflated after the hard landing.
The aircraft, which had been flying from Moscow to the northern Russian city of Murmansk, had been carrying 73 passengers and five crew members.
Only 37 people out of the 78 on board survived.
A passenger has been quoted as saying the plane was hit by lighting soon after take-off which caused it to turn back before it made the hard landing.
An investigation into the cause of the disaster is continuing.
Three Britons killed as small plane crashes in Dubai | World News

Three Britons have died after a light aircraft crashed near Dubai airport, authorities have said.
A South African person on board also died.
The four-seater DA42 plane, registered in the UK, was calibrating terrestrial navigation systems at the airport, the Dubai Civil Aviation Authority said in a statement.
An investigation has begun and air traffic has returned to normal.
More follows…
Game of Thrones petition to remake series nears half a million | Ents & Arts News
Disgruntled Game of Thrones fans have been signing a petition in their hundreds of thousands to try to persuade producers to remake the final series.
WARNING: If you still haven't seen the latest episode, this article contains spoilers!
The backlash comes after many were upset at the path taken by one of their favourite characters, Daenerys Targaryen.
Instead of acknowledging the surrender of King's Landing, she and her dragon burned the city to the ground in a rage-filled rampage.
The massacre of innocent people in the penultimate episode was in sharp contrast to the level-headed and compassionate character developed over the eight series.
The petition hits out at the show's co-creators and writers, David Benioff and DB Weiss.
It states that they have "proven themselves to be woefully incompetent writers when they have no source material (i.e. the books) to fall back on".
:: Game of Thrones review: Explosive episode paves way for big finale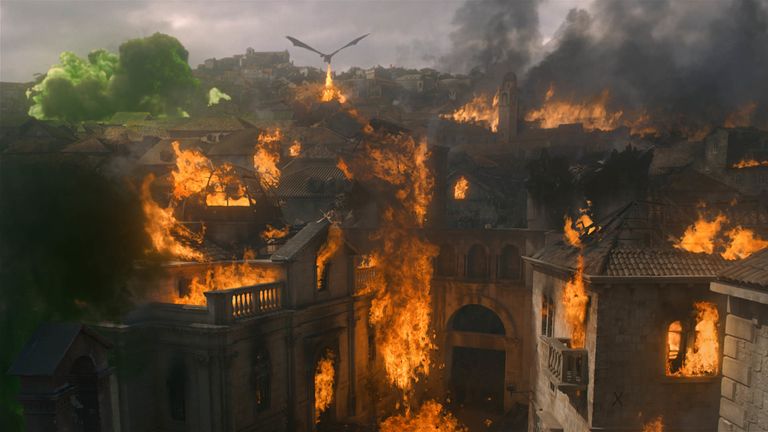 "This series deserves a final season that makes sense. Subvert my expectations and make it happen, HBO!" says the petition's creator, Dylan D.
More than 450,000 have so far signed up to the change.org page.
Comments on the petition include this from Shakyra Young: "I understand it's GOT but don't trash 8 yrs of character building for what they think will shock and awe us. It sucks."
"I don't want these two anywhere near Star Wars, either. This was abysmal," posted Dugan Corsolini.
Anthony Lauro wrote: "I'm signing because season 7 and 8 have been rushed and awkward.
"It's clear that Benioff and Weiss have been focused on moving on rather than finishing one of the best shows ever with the appropriate care and detail that was spent on the first 6 seasons."
Sky News has approached the show's creators for comment.
Despite the anger of some fans, the show has pulled in record ratings.
The most recent episode, entitled The Bells, set a new high of 18.4 million in the US.
HBO says season eight is averaging 43 million per episode when recordings, streaming and repeats are included.
:: The final series of Game of Thrones airs on Sky Atlantic at 2am and 9pm on Monday
:: Want to recap on the story so far? All episodes of Game of Thrones from series 1-7 are now available to watch on Sky Atlantic and NOW TV