New York City mayor Bill de Blasio has announced his candidacy for the 2020 presidential election.
Announcing his bid on YouTube, Mr de Blasio said: "Donald Trump must be stopped. I've beaten him before and I will do it again."
He added: "I'm running for president because it's time we put working people first."
More follows…
Berlin-based Croatian diplomat suspended over 'pure' and 'white Europe' comments | World News
A Croatian diplomat based in Berlin has been suspended from her position over a series of offensive posts on her Facebook profile.
The Facebook profile for Elizabeta Magarevic, which has since been removed, had a history of posting and sharing racist, xenophobic and homophobic content, according to IndexHR.
In one post from early August, Ms Magarevic had posted idyllic snaps alongside a comment about a "pure and authentic Europe" consisting of "just white Europeans as it used to be only 30 years ago in the whole of Europe".
She added: "This should be a good advertisement for vacations. One would think this is no longer possible but luckily it is."
In another series of posts surfaced by Croatian media, Ms Magarevic reportedly linked the LGBT community to paedophilia and mental illness, posting a quote which said it was "possible to cure and get rid of all this immorality".
She was also found to have suggested in posts and comment sections on other websites that social integration of immigrants in Germany took precedence over the safety of German citizens, and she had criticised German Chancellor Angela Merkel for "the lack of her own culture".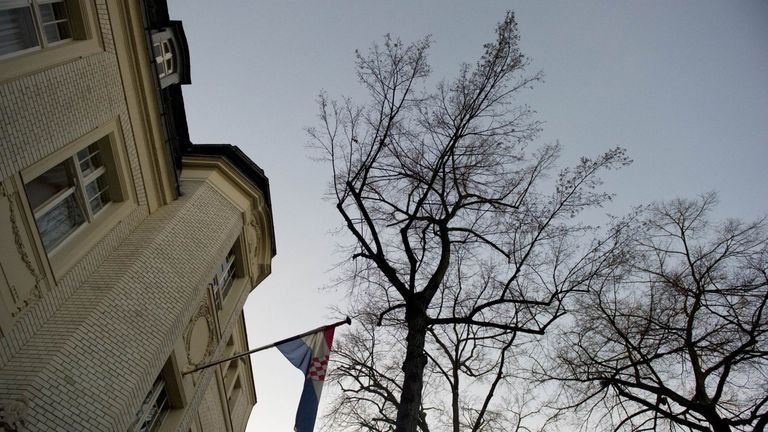 Croatia's foreign affairs minister Gordan Grlic Radman confirmed in a tweet that Ms Magarevic had been "withdrawn from office and suspended" over evidence of a "grave breach of duty".
Her suspension will continue until a final decision is made by a Civil Service Tribunal.
In a followup statement, the ministry said on its website: "The ministry of foreign and European affairs discourages all statements and practices characterised by xenophobia, racism and all other forms of intolerance."
It added that the "meddling in the domestic affairs of the receiving country…is unacceptable".
"Diplomats were instructed abroad to act in order to strengthen the reputation of the Republic of Croatia, not to damage its reputation and cause political harm," it said.
Croatian President Kolinda Grabar-Kitarovic tweeted that she welcomed "the swift response" from the foreign ministry on the case of a "Berlin embassy employee".
She added: "Statements that promote intolerance and racism are unacceptable.
"Contrary to the intolerance of individuals, the Croatian foreign service will promote patriotism, professionalism, openness to the the world and the protection of Croatian national interests and the values on which the modern Croatian state is founded."
A post on Ms Magarevic's Facebook profile initially hit back at the reports, saying she was entitled to privacy and that expression of her "conservative views" was "free speech".
It said: "I am neither an official nor a politician, but an ordinary person who has the right to privacy, but I have my conservative views, which I do not deviate from and that I share freely because I live in a free country, and which are based on facts.
"It is unprofessional for journalists to destroy ordinary people in this way. Or should we no longer be thinking beings and have free speech?"
But in a later interview with Croatian-German Fenix magazine, the embassy worker said her profile had been hacked, and she was "amazed" by the reports.
She added: "I am a very ordinary person and I do my job professionally for my country and the government."
Jihadi Jack: 'Free me so I can fight against Islamic radicalisation' | World News
The Briton who ran away to join Islamic State as a teenager has told Sky News he wants to be released from jail to join the fight against Islamist radicalisation.
In an interview from prison, Jack Letts told Sky News he does not care about being stripped of his British citizenship, because he would not want to live in a country governed by Boris Johnson anyway.
"I'm being truthful when I'm saying I want to make a difference," he told Sky News.
"I want to make up to the world that which I did against it."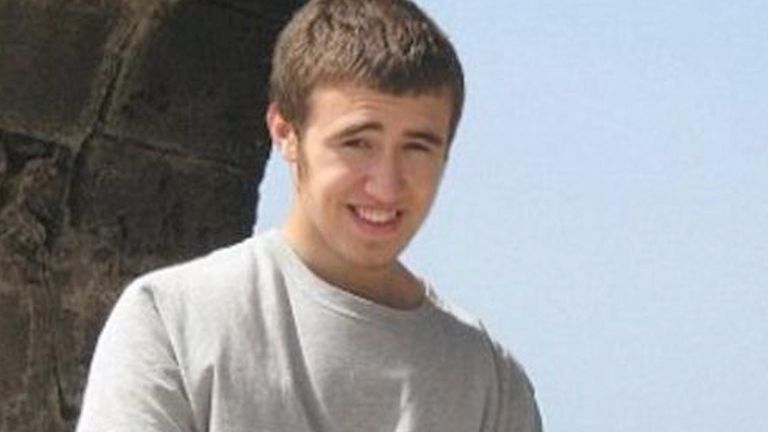 The 24-year-old, known as 'Jihadi Jack', said he wants to persuade other Muslims not to be lured into joining extremist terror groups.
He said: "If I could do something to help them from making the same mistake that I did, I would love to do that, I think that would be great."
Letts was arrested as he tried to flee IS territory into Turkey. He claims he deserted the terror group because he decided they were not Islamic.
"I accidentally joined a mafia in Iraq and Syria, maybe not a mafia, but a very bad group of people, thinking they are Muslims.
"If I had learned Islam properly, If I had understood I would have learned that these were a very bad group of people. I wouldn't have been in the situation that I'm in," he said.
To sceptics who might suspect him of lying to try and secure release from jail where he is being held in Iraq, he said he had given up hope of being let out any time soon
Letts said: "I genuinely think I'm going to stay here for more years. I don't think anything's going to change soon.
"I don't think Canada's going to help, I don't think Britain can help. So me lying is not really going to make a difference."
Mr Johnson's government has endorsed Theresa May's decision to strip Letts of his citizenship. Canada condemned that decision as the UK "offloading its responsibilities".
:: Listen to the Daily podcast on Apple Podcasts, Google Podcasts, Spotify, Spreaker
Letts said he was not bothered by the decision.
"I genuinely don't care if they give me a piece of paper saying whether I'm British or not," he told Sky News.
"I'm British because my mother's British and her family have been British for 5000 years. It's not something that comes on a piece of paper and can be taken, at any time."
He told Sky News he would not want to live in the UK in the current political climate.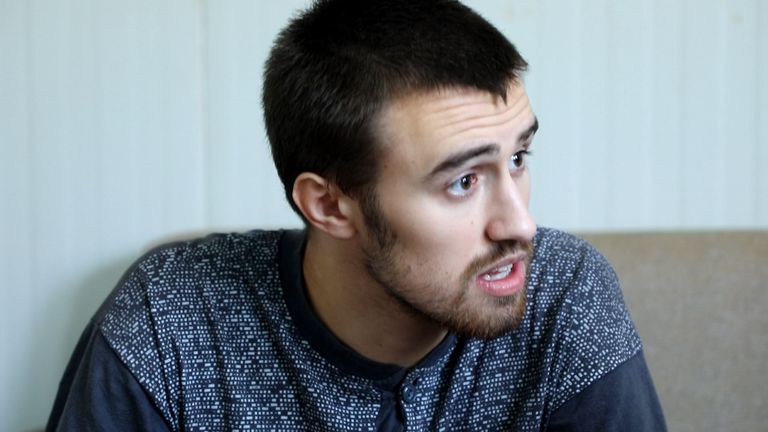 "I don't want to live in a Britain that's being governed by Boris Johnson and his private school group. I think Boris Johnson is ridiculous. I don't want to live in his Britain to be honest. I don't want your passport anyway," he added.
Letts says he will only be able to tell his full story when he is freed from jail, should that ever happen. But he says he did not carry out atrocities while a member of IS.
His parents have appealed to Canada to accept their son, who says he is wracked with guilt because of what he has done to them.
Letts said: "Of course I feel guilty. With a stupid decision I made I ruined my family. I don't know to what extent because I don't know exactly what happened in Britain but I know that the state of my family is terrible. It's terrible. It's worse than being in prison itself, knowing what I did to them."
He has not been able to speak to them directly for two-and-a-half years but sent them this message via Sky News: "I miss you both and I'm sorry.
"You know that I feel guilty. Probably the most guilty in my whole life.
"I've ruined my life. I've ruined to some extent your lives. I made a big mistake. I miss you a lot."
NASA confirms mission to discover if Jupiter moon Europa can support life | Science & Tech News
NASA is moving ahead with an ambitious mission to explore a moon of Jupiter and discover whether it could support life.
The icy world Europa has the smoothest surface of any known solid object in the solar system, which – coupled with its apparent youth – has led scientists to believe that it could harbour an ocean beneath its outer crust.
It is a theory that has been well supported by a number of recent discoveries, including what were believed to be plumes of water spewing from the surface, as seen by astronomers through the Hubble Space Telescope.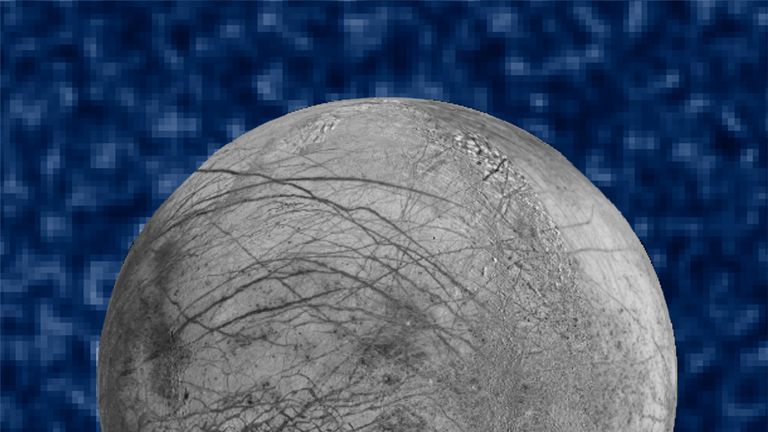 Such conditions may mean extra-terrestrial biology is present, and NASA has given the all-clear for its Europa team to complete the final design of a spacecraft dedicated to exploring the moon.
It is hoped that the Europa Clipper vessel may be ready to launch as early as 2023, although the US space agency has only committed to it being good to go by 2025.
Once it reaches Europa, the craft will conduct an "in-depth exploration" in a bid to confirm the long-held theory that the moon – the sixth largest in the solar system – could support life.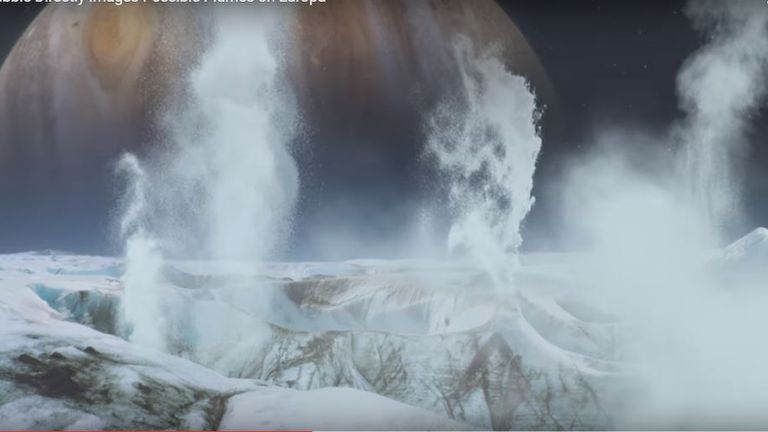 To do this, it will perform a number of close flybys, which should mean it avoids dangerous fields of radiation around the moon that could fatally damage the on-board electronics.
NASA says the radiation means the craft – which will use cameras and spectrometers to capture high-resolution images of the surface – will not be able to orbit the world for a sustained period of time.
Another hazard is shards of ice up to 15m (50ft) high, which could damage landing probes.
These issues have meant that it has taken years for NASA to get to this advanced stage, and the agency is excited by what could await when Europa is finally launched.
Thomas Zurbuchen, associate administrator for the science mission directorate at NASA headquarters in Washington, said: "We are all excited about the decision that moves the Europa Clipper mission one key step closer to unlocking the mysteries of this ocean world.
"We are building upon the scientific insights received from the flagship Galileo and Cassini spacecraft and working to advance our understanding of our cosmic origin, and even life elsewhere."
The development of the craft is being led by a jet propulsion laboratory in Pasadena, California, and the mission is being managed from Marshall Space Flight Center in Huntsville, Alabama, which last week was chosen to be the base of operations for an upcoming return to the moon of Earth.