Austria's vice chancellor has resigned after footage of him seeming to offer lucrative German contracts to a potential Russian benefactor were published in newspapers this week.
At a news conference, Heinz-Christian Strache told reporters he was set up illegally, and claimed the publication was a "political assassination".
But he did admit his behaviour in the video was "stupid, irresponsible and a mistake".
The scandal has increased speculation around the future of Austria's governing coalition between Mr Strache's anti-immigration Freedom Party and Chancellor Sebastian Kurz's centre-right People's Party.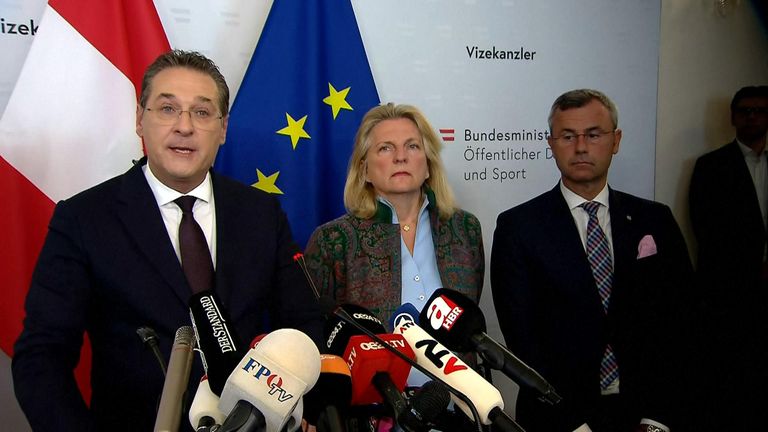 Chancellor Kurz has not yet spoken publicly about the scandal but scenarios could involve replacing Mr Strache in the cabinet with another party member, or there could be a call to end the coalition completely and hold new elections.
Mr Strache did say in his resignation statement that he was standing down so that the coalition could continue.
German newspapers Sueddeutsche Zeitung and Der Spiegel published parts of a covert video that allegedly showed Mr Strache offering government contracts to a woman from Russia, who was supposedly interested in investing large amounts of money in Austria.
In the clip, Mr Strache and party colleague Johann Gudenus can be heard telling the woman she would get big construction contracts, in return for buying an Austrian newspaper and supporting the Freedom Party.
Sueddeutsche Zeitung and Der Spiegel said the footage was authenticated by a forensic video expert.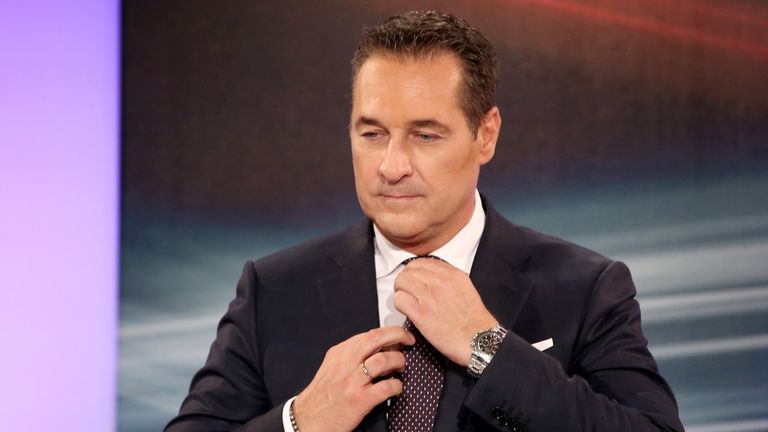 According to the newspapers, the video was recorded during a six-hour long drink-fuelled conversation at a villa in Ibiza.
The woman claimed to be the niece of a prominent Russian businessman.
As well as discussing investments, which included the sale of Austrian newspaper Kronen Zeitung, Mr Strache also suggested ways of funnelling money to his party through an unconnected foundation that would get around Austria's political donation rules.
Mr Strache said there was no more contact with the woman and there were on financial contributions.
Hong Kong leader warns more protests will 'make things worse' | World News
There is no peace in Hong Kong where the youth, angry and afraid, have mobilised.
In the city's streets thousands of people, including some with umbrellas and bottles, clashed with police who had shields and batons.
Through clouds of tear gas, they pushed forward.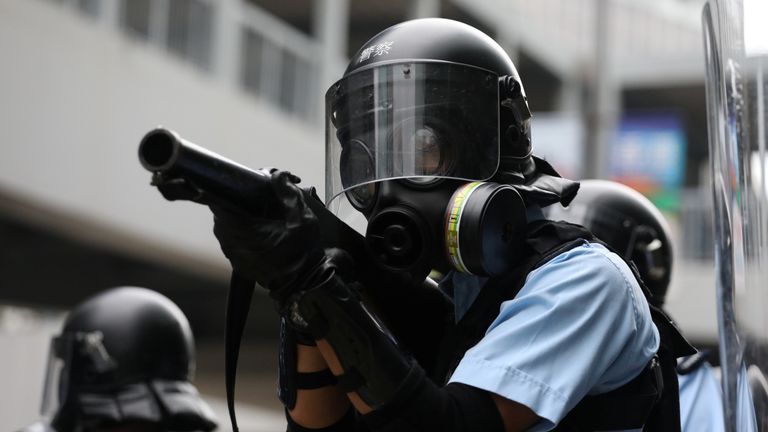 Their aim was to breach parliament and stop an extradition bill they believe puts their freedoms at risk from China.
At one of the flashpoints, we watched as the tensions began to rise and lines of riot police faced off with crowds of demonstrators.
To start with, they were separated by metal barriers.
Officers put up a yellow flag, warning people to disperse or they would clear the road. Someone in the crowd threw a bottle.
It was the starting gun for a fresh street battle as a wave of young people flowed over the railings into the waiting police.
While the demonstrators had come prepared for trouble, armed with goggles and face masks to protect them from tear gas, some believe it was an unfair fight.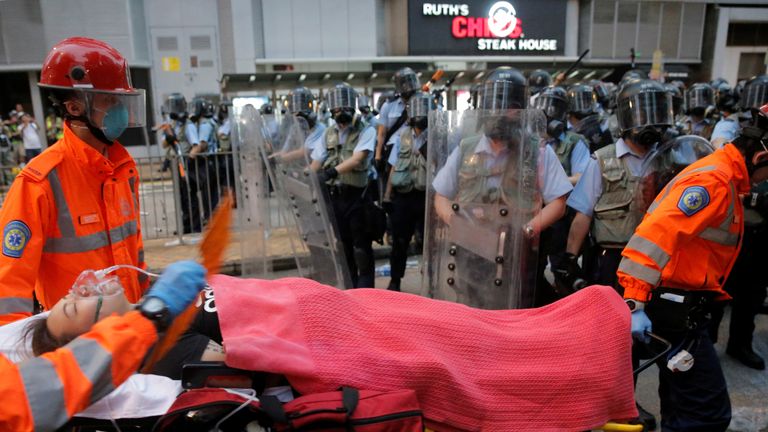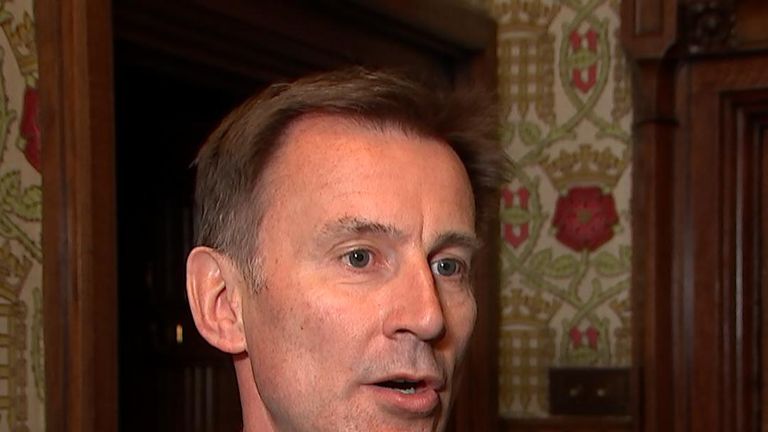 With her face covered so she could not be identified by the authorities, one protester told Sky News: "They fired indiscriminately at our first aid station. We had patients with us, they were bleeding, they had tear gas in their eyes.
"We just want the world to know that we are angry the police used unruly brutality against us."
And the violence is escalating.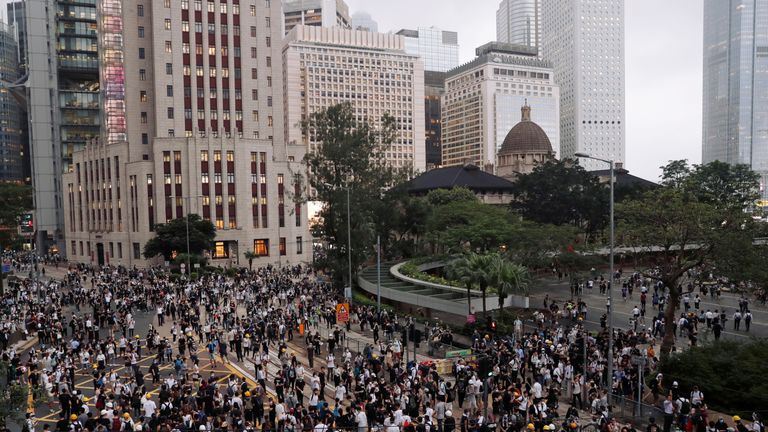 Some protesters gathered bricks and sharpened sticks while the police responded with rubber bullets, pepper spray and tear gas. In one case, onlookers filmed as a group of officers hit a lone young man with batons.
In a statement, Hong Kong's police chief told the media: "We had no choice but to use force to stop the riot."
For some, today's action has not been in vain. By paralysing roads around the Legislative Council, demonstrators managed to delay a debate on the bill, but Hong Kong's leader is not backing down.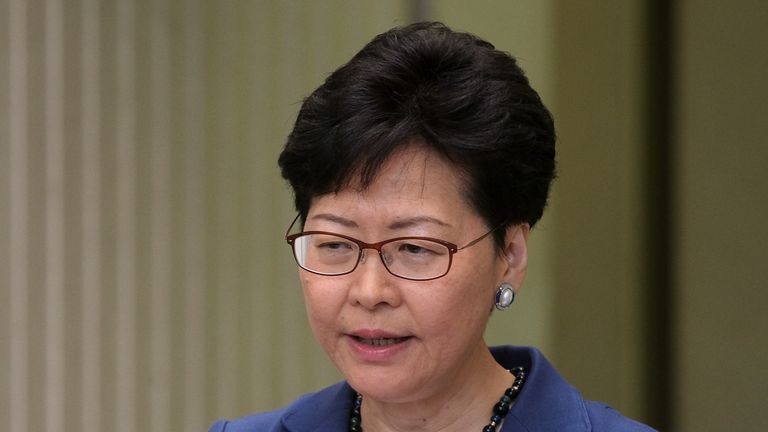 In a televised address to the nation, Chief Executive Carrie Lam said she was saddened by the riots and condemned the violence: "We can all have different opinions but there have to be limits on how they are expressed.
"If people think violence is the solution, then things will only get worse. It will harm Hong Kong."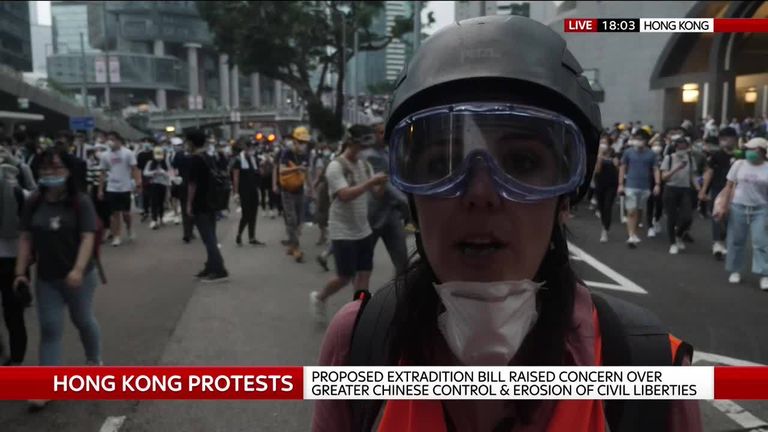 So while official rallies have been prohibited on Thursday, it seems this city will fight on – tearing itself apart with no sign of a resolution.
North Korea takes emergency steps to stop spread of African swine fever | World News
North Korea has broken its silence on an outbreak of African swine fever (ASF), with claims it has taken emergency measures to prevent the spread of the disease.
The virus does not affect humans but it is fatal and highly contagious to pigs and wild boars.
South Korea's agriculture ministry claimed the North reported an outbreak to the World Organisation for Animal Health (OIE) late last month, but this is the first time it has made any official comment.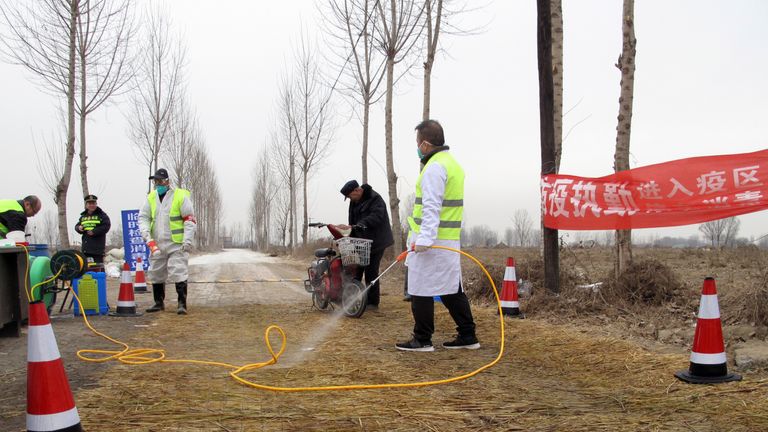 It is claimed Pyongyang said 77 out of 99 pigs had died from the disease at a farm near the China border.
Since the first outbreak of ASF in East Asia was reported in China in early August last year, the virus has spread across the country and reached Vietnam.
Rodong Sinmun, North Korea's state newspaper said on Wednesday that nationwide steps were being carried out to contain it, quoting leader Kim Jong Un as saying "prevention is the key to production in livestock industry".
"Increasing livestock production goes hand-in-hand with raising farm animals safe from various diseases," he said.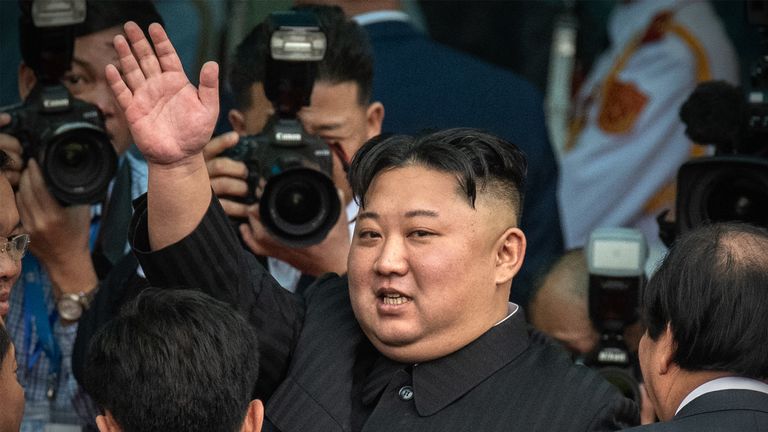 "Once highly contagious diseases like African swine fever are spread, herds of farm animals could die."
North Korea raises mainly chickens, ducks and rabbits – and according to data from Statistic Korea – in 2017, the North's pig population was 2.6m.
Preventative measures are said to include disinfecting farms and restricting sales of pork and processed meat.
Following the outbreak in the North, South Korea has taken action of its own, near the shared border to keep the viral disease away.
So far, no further cases have been reported in North Korea.
Soldiers killed in First World War buried after finally being identified | UK News
The families of two young British privates killed in the First World War have finally seen them laid to rest more than 100 years later.
Private Henry Wallington and Private Frank Mead, of the 23rd (County of London) Battalion, were buried with full military honours – alongside an unidentified British soldier who served in the same regiment.
Known as the war detectives, the Ministry of Defence's Joint Casualty and Compassionate Centre (JCCC) organised the service after identifying the two soldiers and tracing their surviving relatives.
The remains of all three were discovered on the battlefield near Anneux in February 2016.
Research suggests Ptes Wallington and Mead were killed on 3 December 1917, during the Battle of Cambrai – which marked the first large-scale use of tanks – while they were both in their early 20s.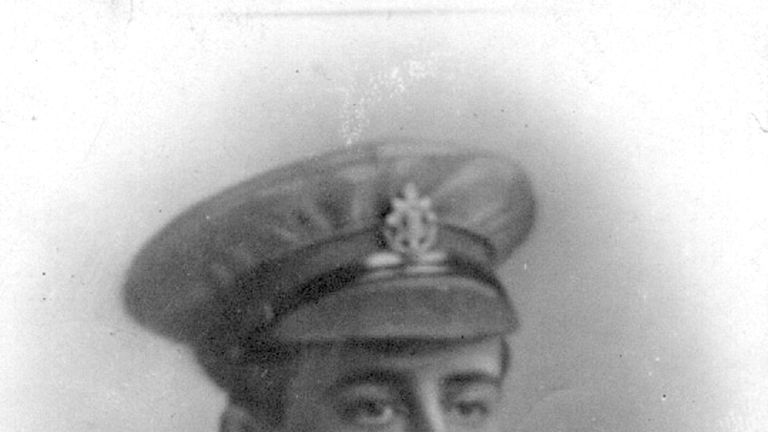 The only artefact found with them giving any clue to their identity was a single 23rd (County of London) Battalion shoulder title.
After extensive research, the JCCC narrowed the candidates down to nine possible names and used genealogy to trace surviving members so DNA samples could be taken.
Two tests returned positive results, identifying Ptes Wallington and Mead.
Margot Bains, the niece of Pte Wallington, and Paul and Chris Mead, the two great-nephews of Pte Mead, were among those who attended the funeral at the Commonwealth War Graves Commission (CWGC) British Cemetery at Hermies Hill, near Albert.
Ms Bains, from Lincolnshire, said: "It's been beautiful, very moving.
"We didn't know about Henry, we didn't know he existed at all."
Chris Mead said: "My father passed away four years ago but he had held on to all of Frank's letters. We had the letters from the trenches but did not know where he (Frank) was. We are just grateful for the opportunity for his story to be told."
Nicola Nash, who led the JCCC search to identify the soldiers, said: "Getting that match was just an amazing achievement. I'm just so pleased the families are actually able to be here today to see them be buried.
"It's absolutely devastating when you get two matches and one that actually hasn't been identified. We will still keep working on it and we will identify him."
At dawn on 20 November 1917, the British Third Army launched an attack towards Cambrai using the largest number of tanks so far in the conflict.
But more than half were out of action by the end of the first day and when the battle ended in early December more than 80,000 men from both sides were either wounded, missing or killed.